Create This Mini Book by Roxanne Dondanville
1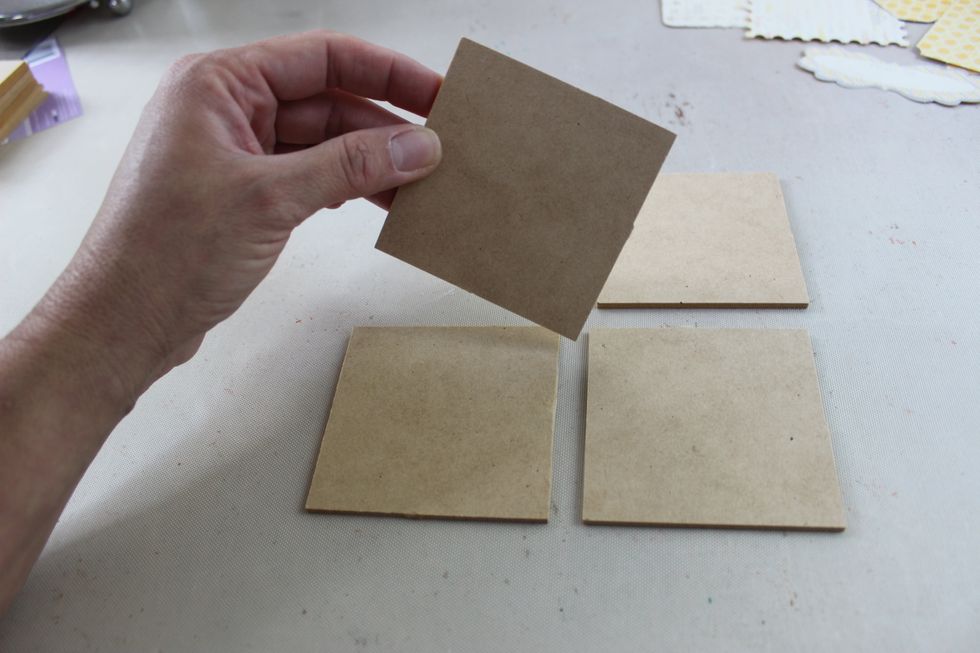 I used 4 pieces of 3x3 wood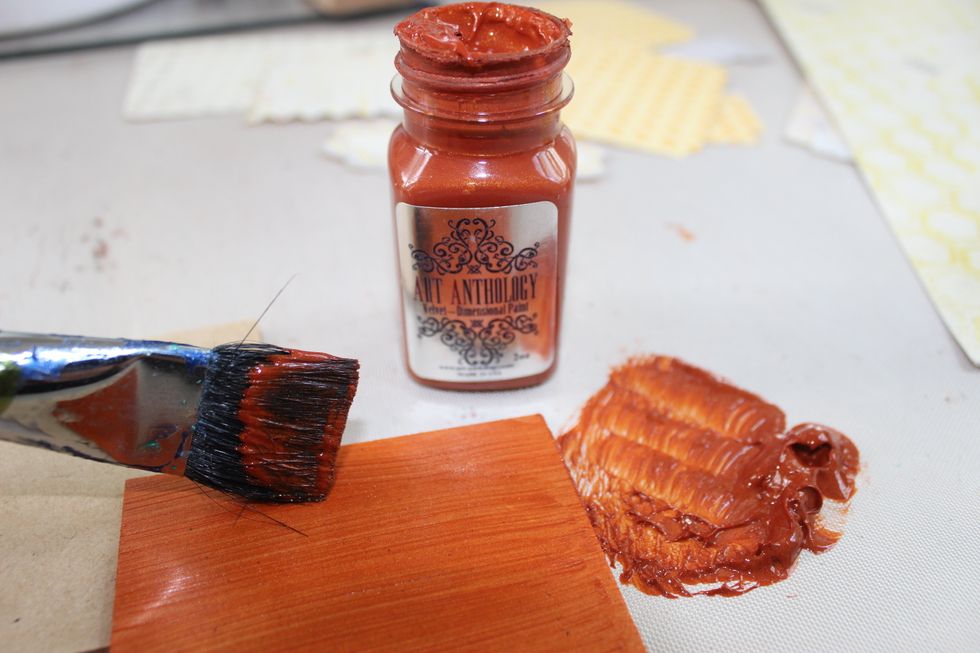 I painted two pieces with Velvet in Terracotta. Front and back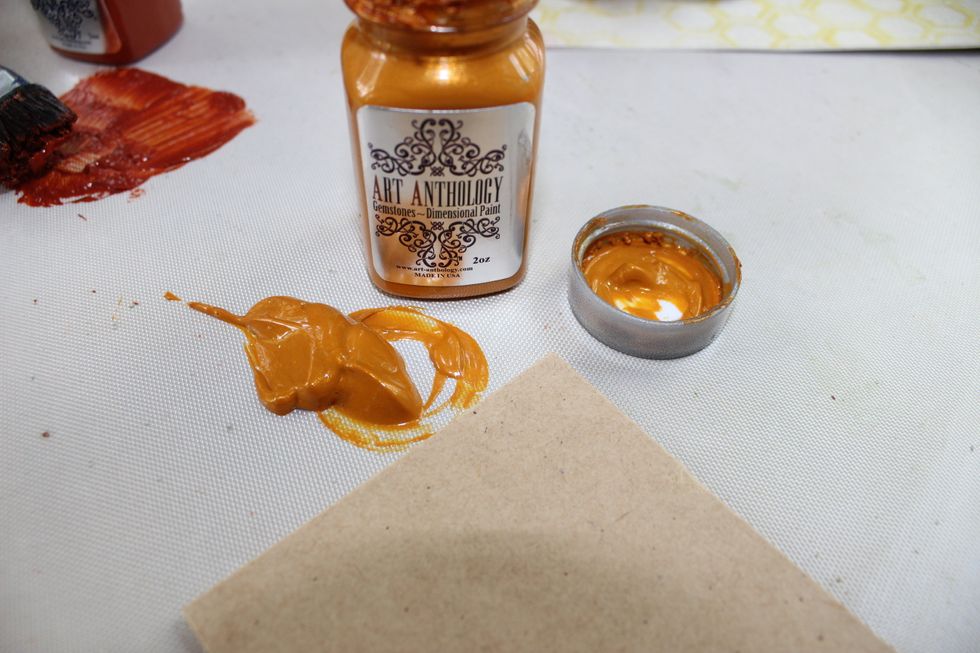 And the other two with Dimensional Gems in Amber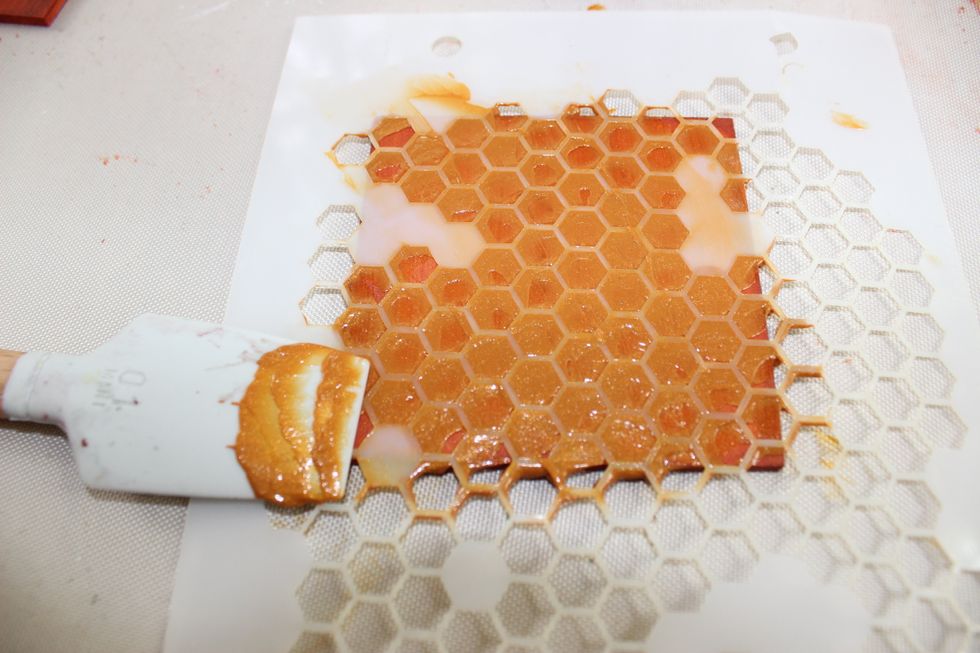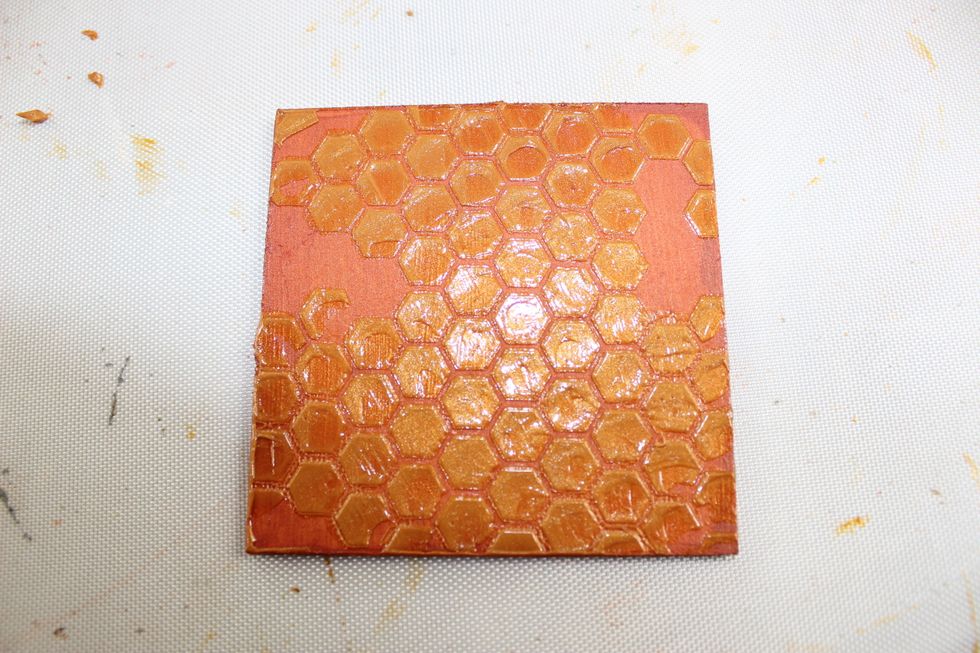 Immediately remove the stencil and set aside to dry.
I used the Inspired Grunge stencil for this piece with Truffle Velvet.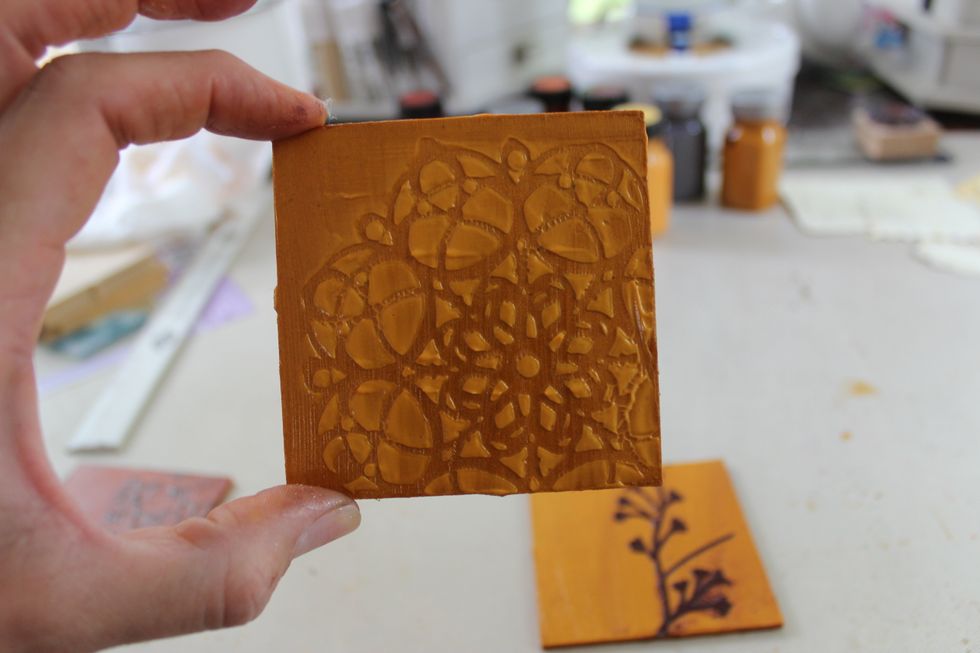 And on this one I used Meridian with Mayan Gold Velvet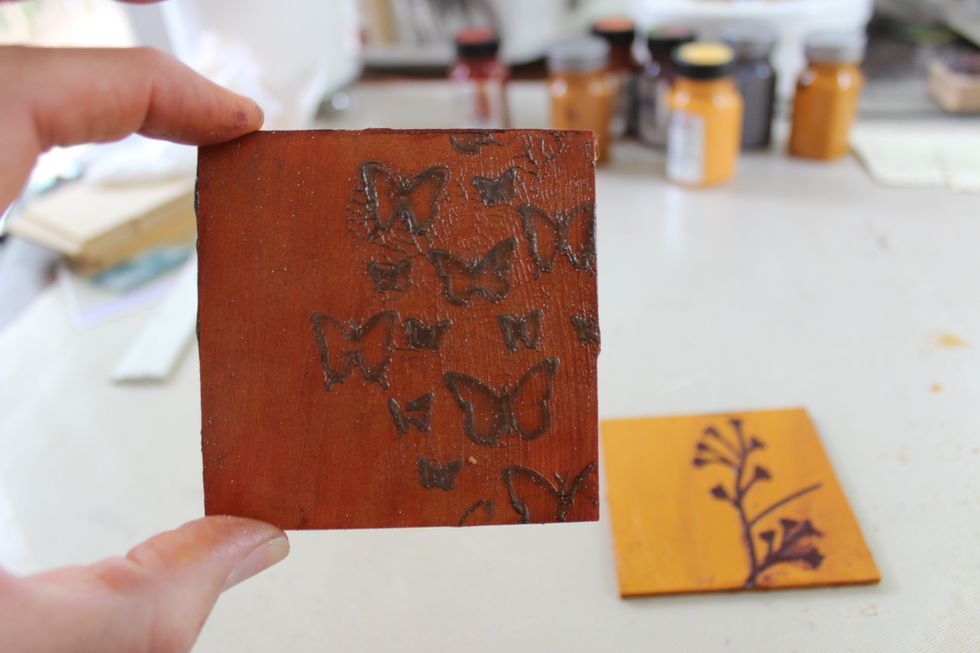 for this piece I used the Chasing Butterflies stencil with Trolley Grey Sorbet.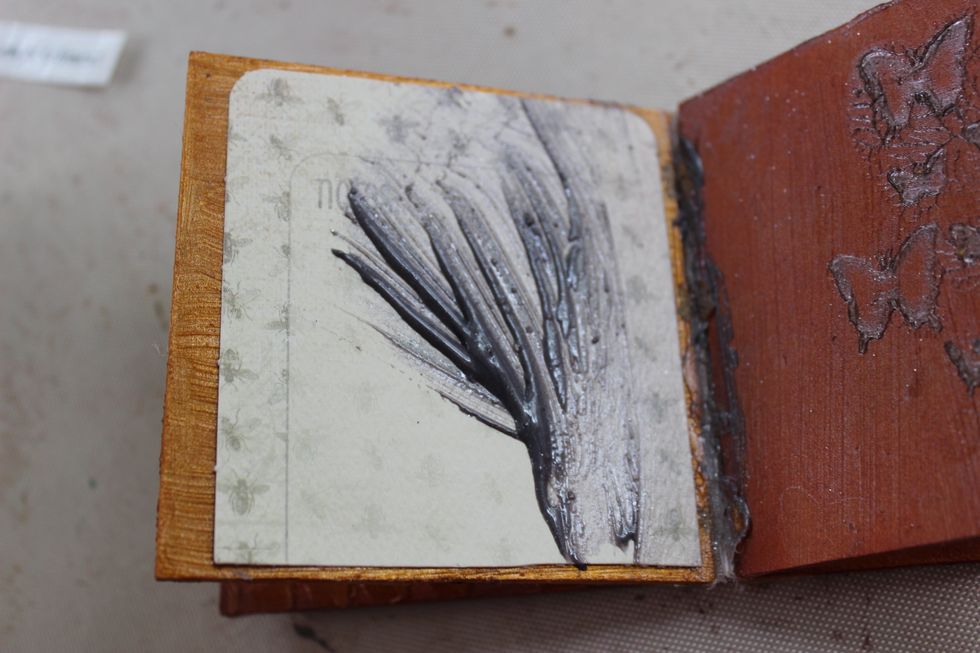 Once the pages where dry I went ahead and started embellishing them. On this page I actually spread some Trolley Grey over the paper I had glued to the page.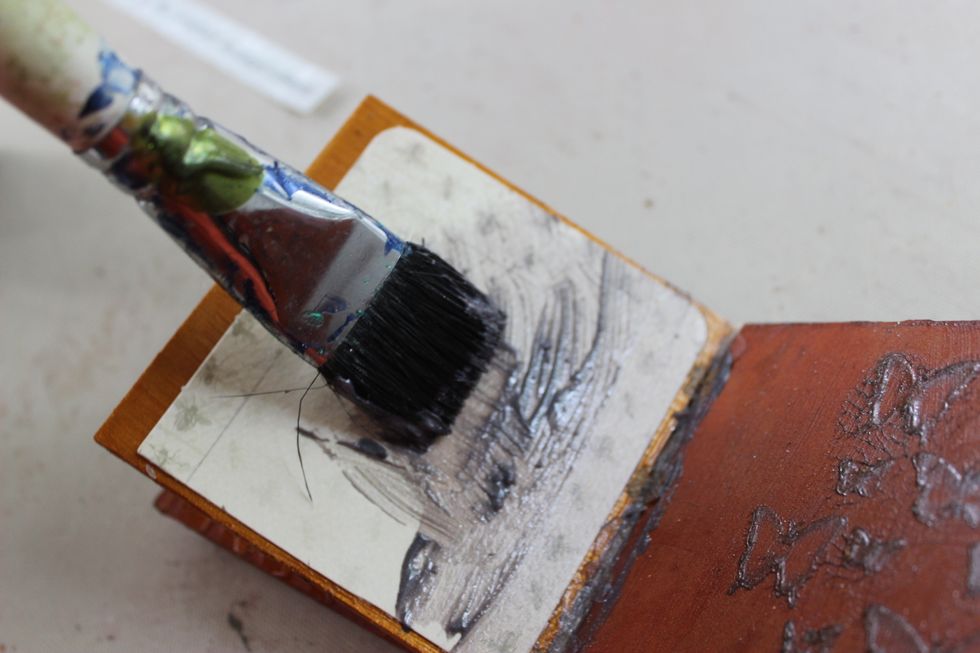 I spread it all over. Since it's semi-transparent it just gave the page a good shine.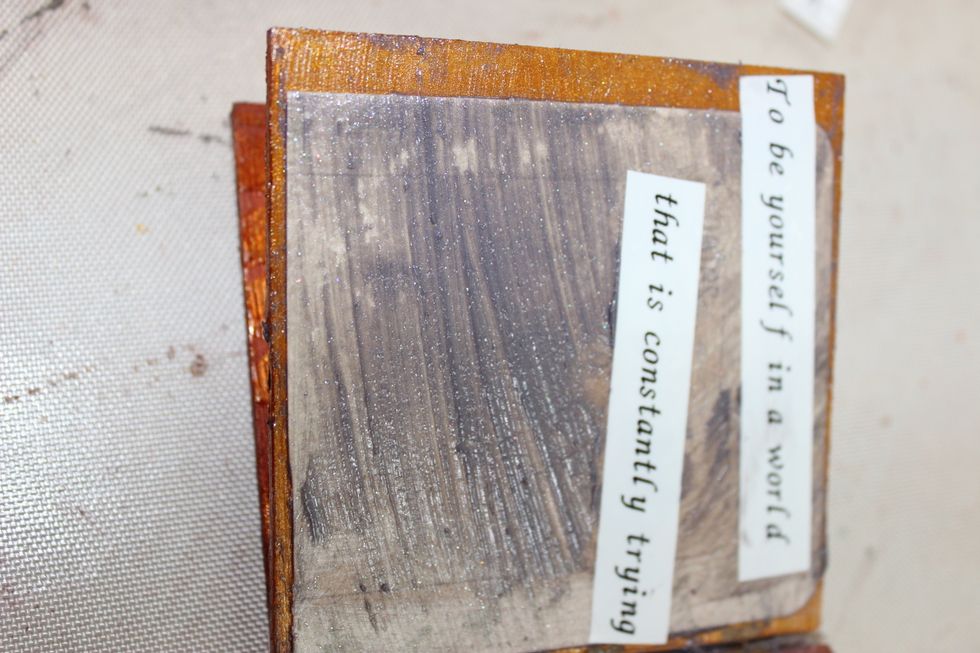 Before it dried I added one of the quotes to it. So basically I used the gel medium as my adhesive.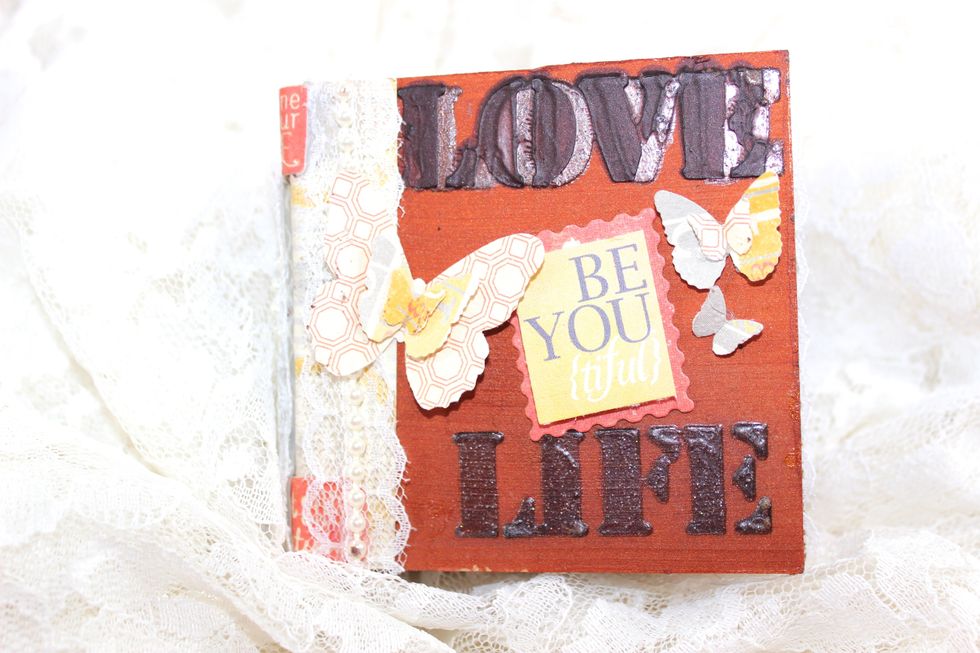 For the cover, I used the stencil, Soliloquy, with Trolley Grey and Truffle.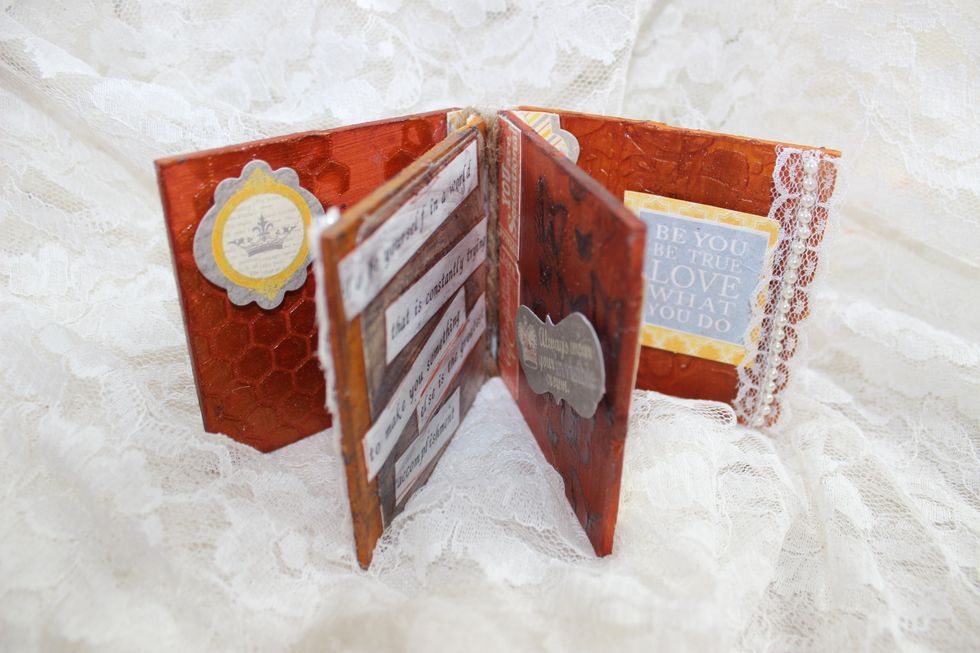 Once all the pages where finished I went ahead and put all pages together.
Here is the final cover
Sorbet in Trolley Grey
Dimensional Gems in Amber
Velvet in Mayan Gold
Velvet in Terracotta
Velvet in Truffle
Art Anthology Stencil - Soliloquy
Art Anthology Stencil - Chasing Butterflies
Art Anthology Stencil - Meridian
Art Anthology Stencil - Inspired Grunge
Art Anthology Stencil - Beehive
Art Anthology tool by Catalyst
Art Anthology
Art Anthology is a manufacturer of dimensional mediums.\n\nCome chat with us in our Facebook Group: Art Anthology Adventures in Art