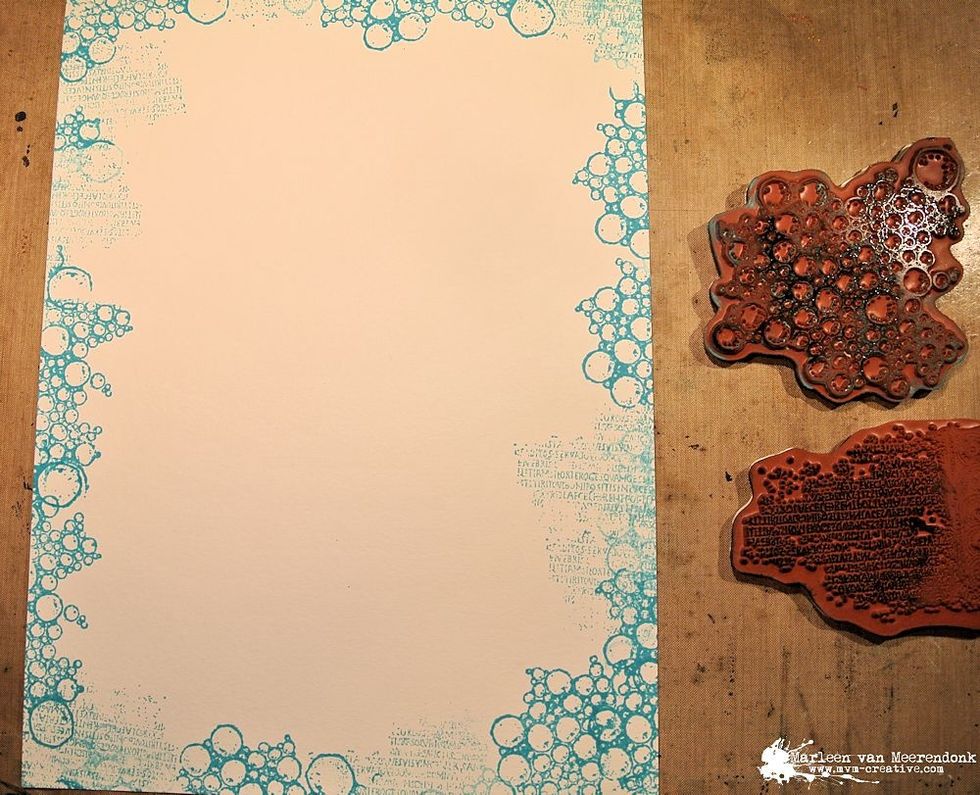 Stamp the edges.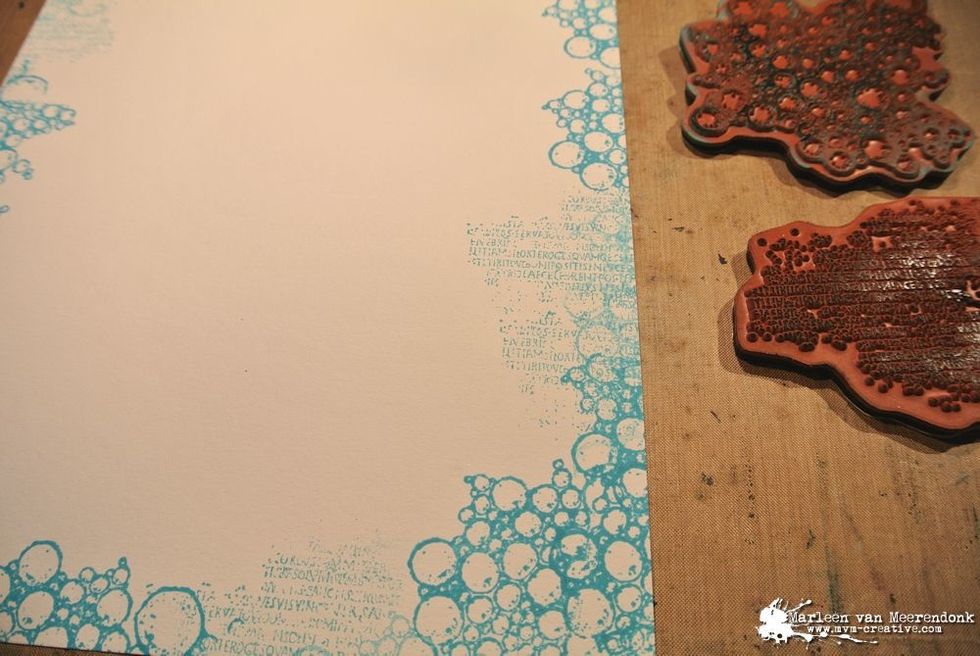 Add gesso with a (clean) creaditcard.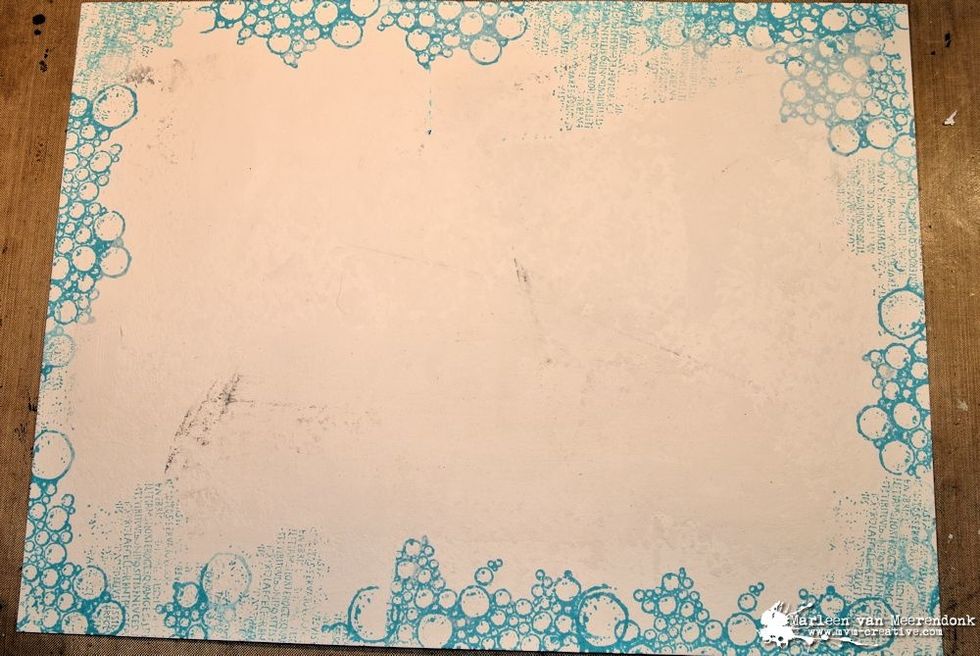 detail.
Spray the page with Glorious and Siesta Key and let it flow.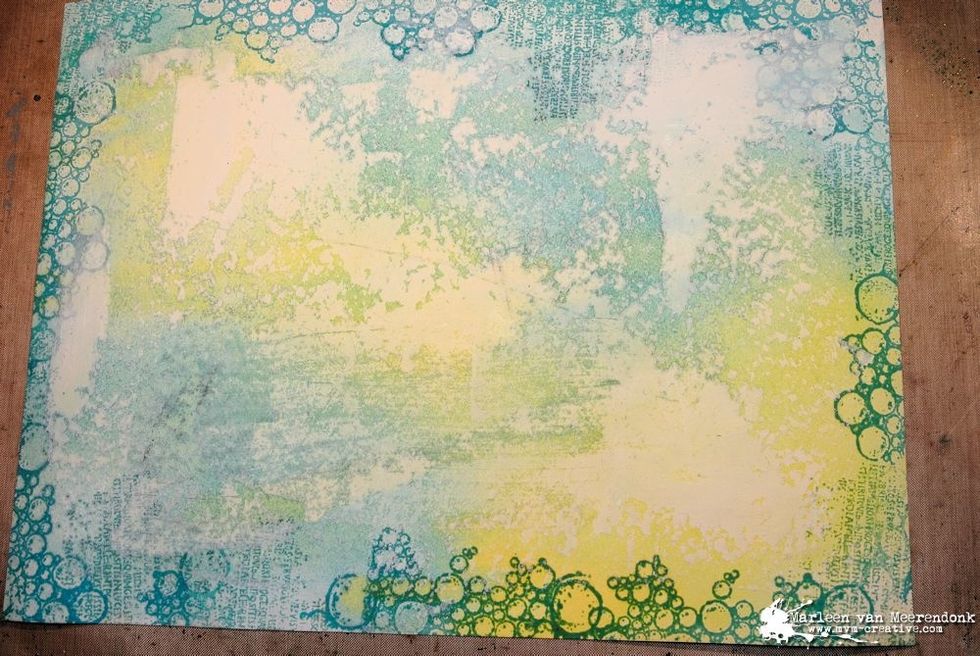 Wipe with a dry towel so the gesso turns almost white again.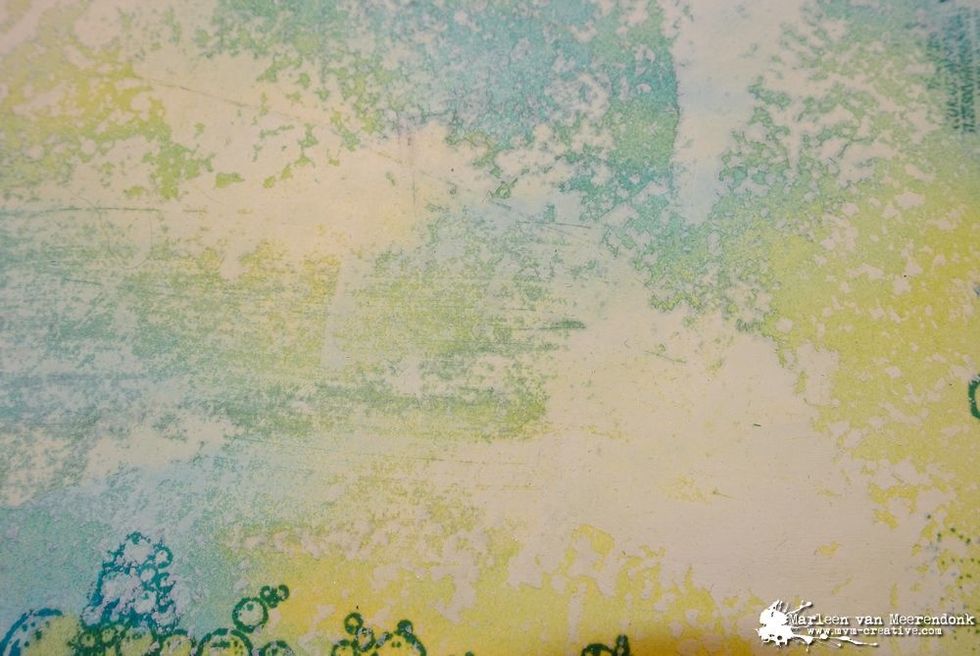 Dry with the heatgun.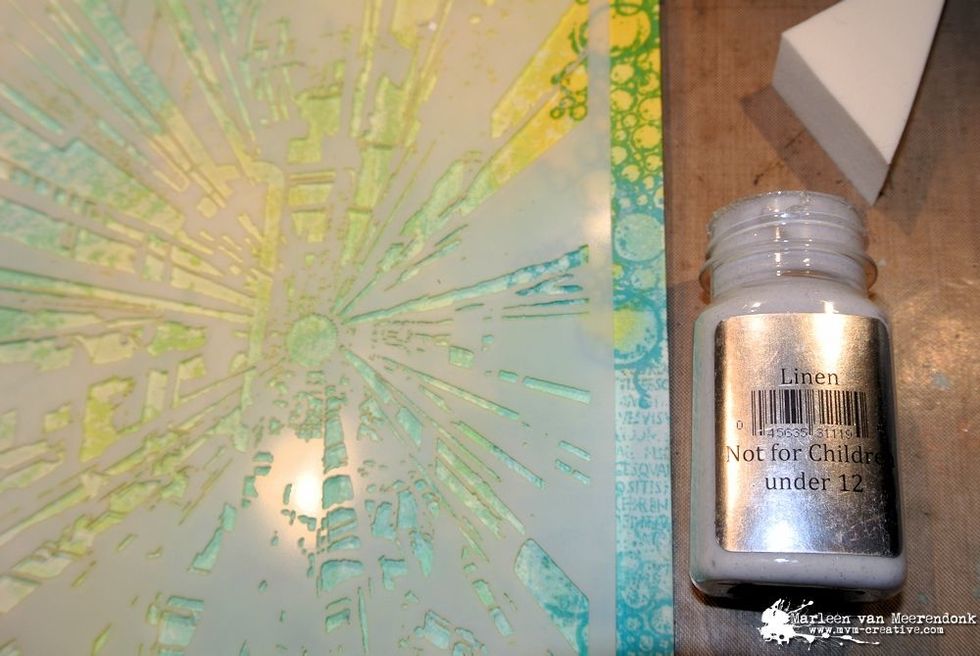 Use the Fragments stencil with Linen.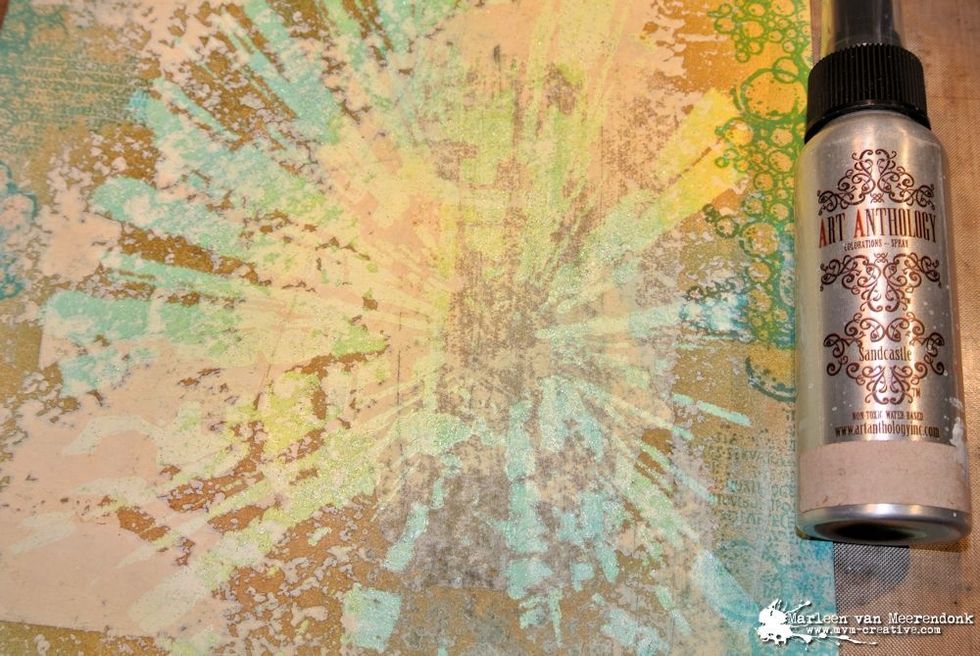 After the Linen is dry, spray with Sandcastle.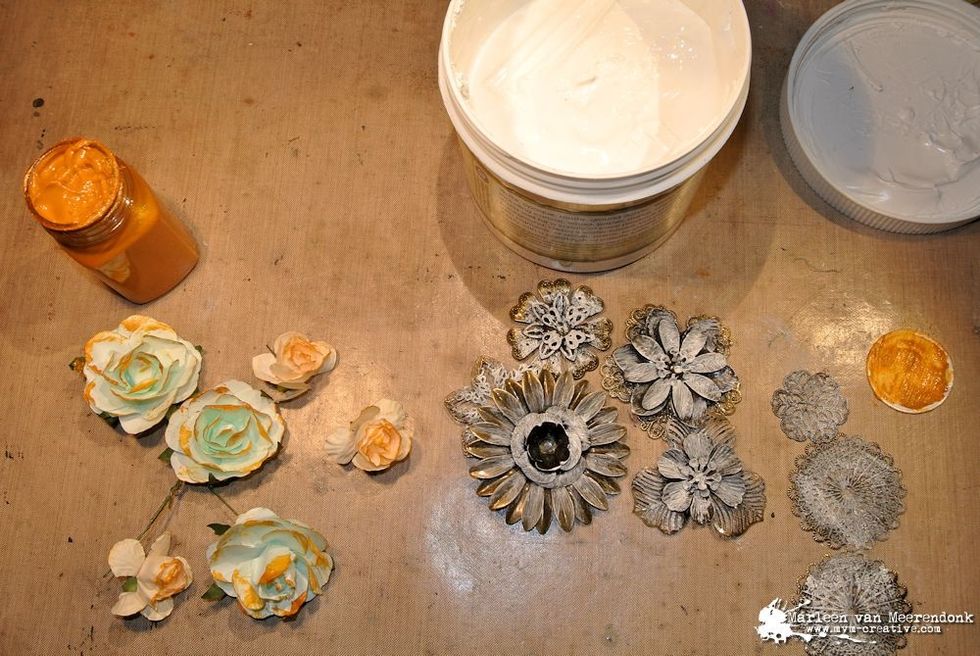 Add some Gemstones and Gesso to the embellishments. Dry with the heatgun.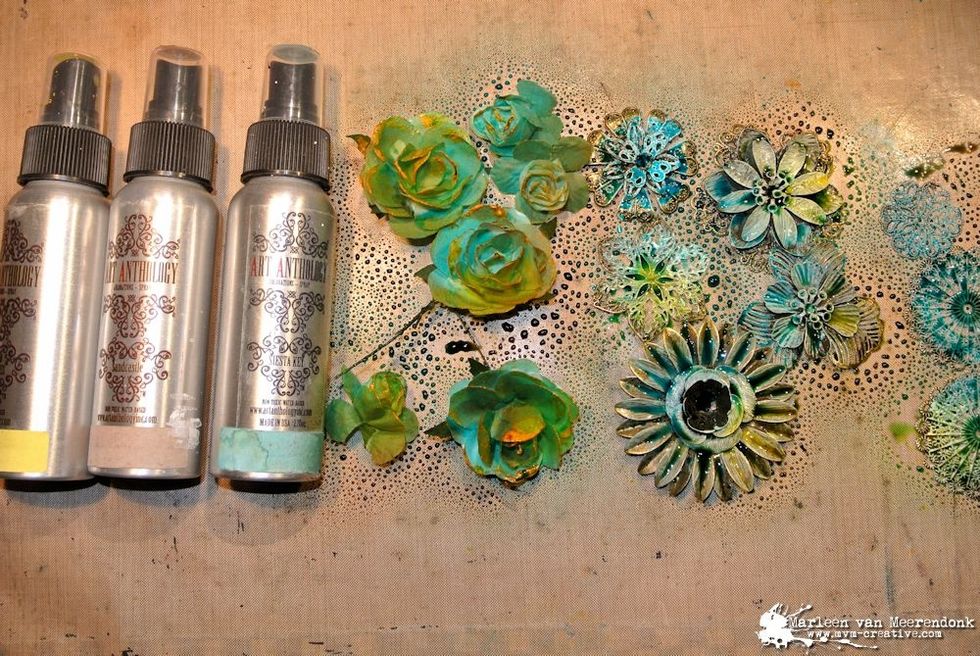 Color them with the Colorations.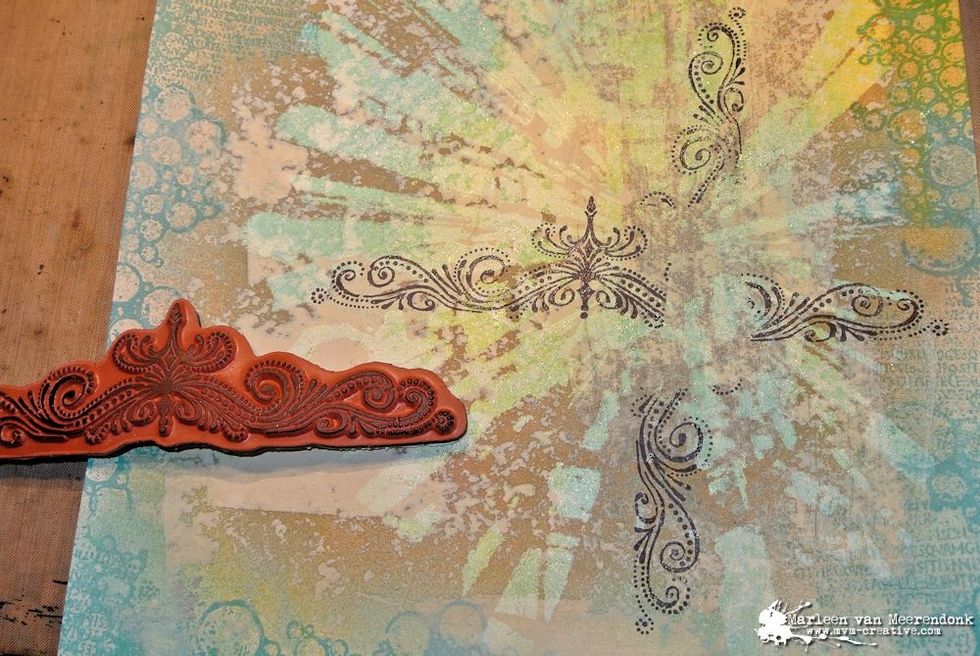 Stamp with black Archival ink.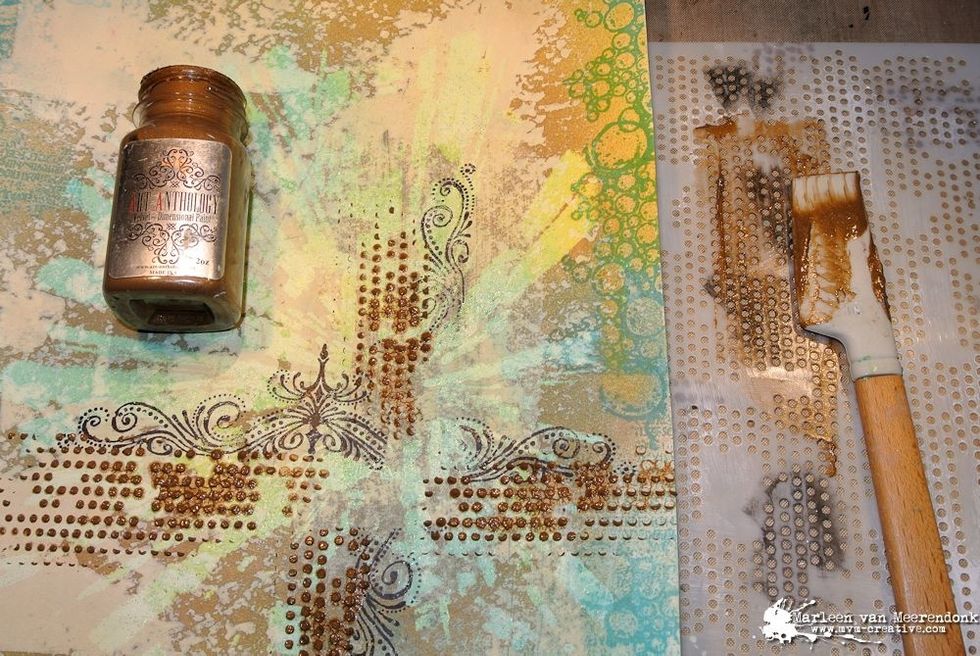 Add Velvet Kona with the Dot Matrix stencil.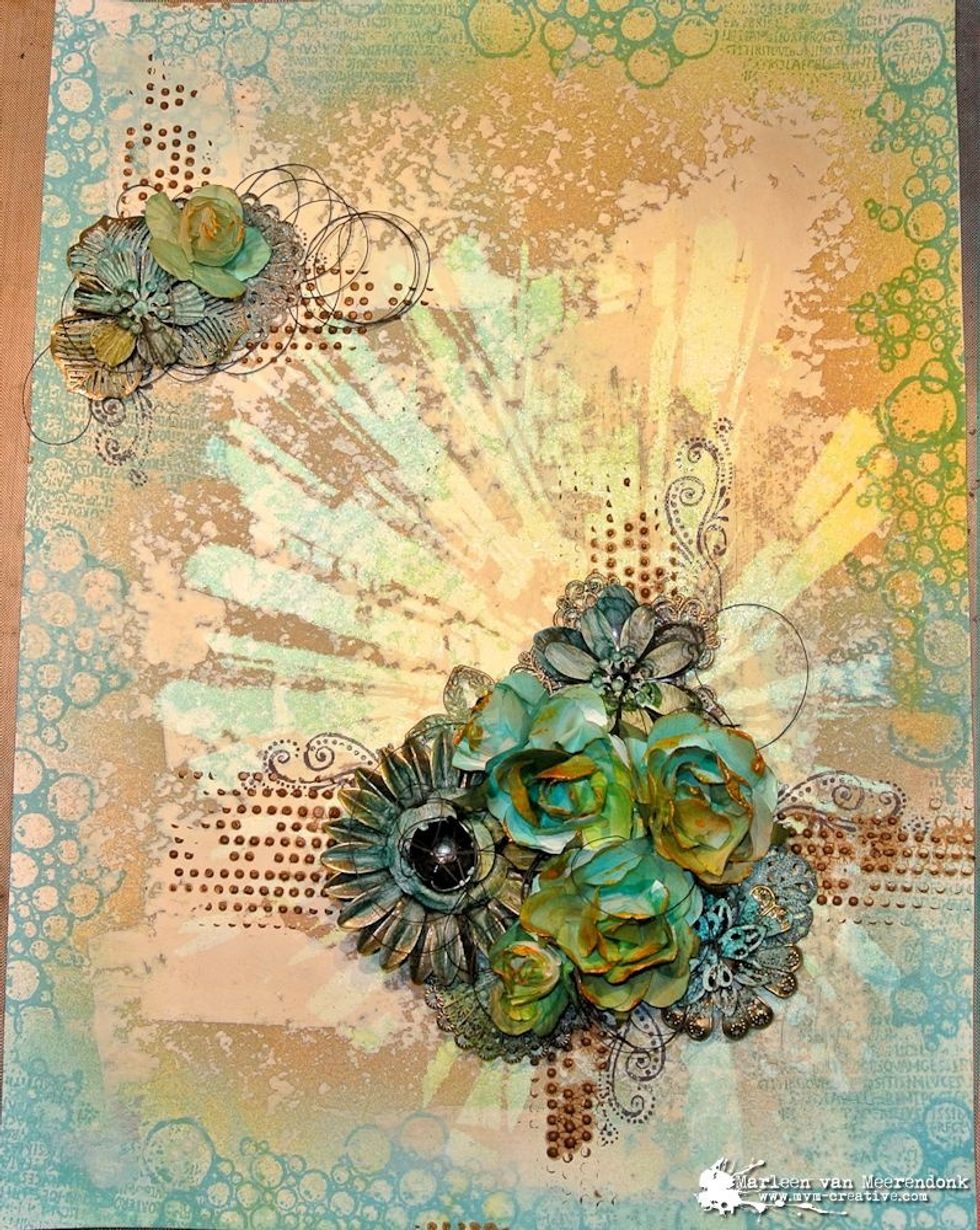 Arrange your embellishments, add some black yarn and glue with heavy body medium or other glue.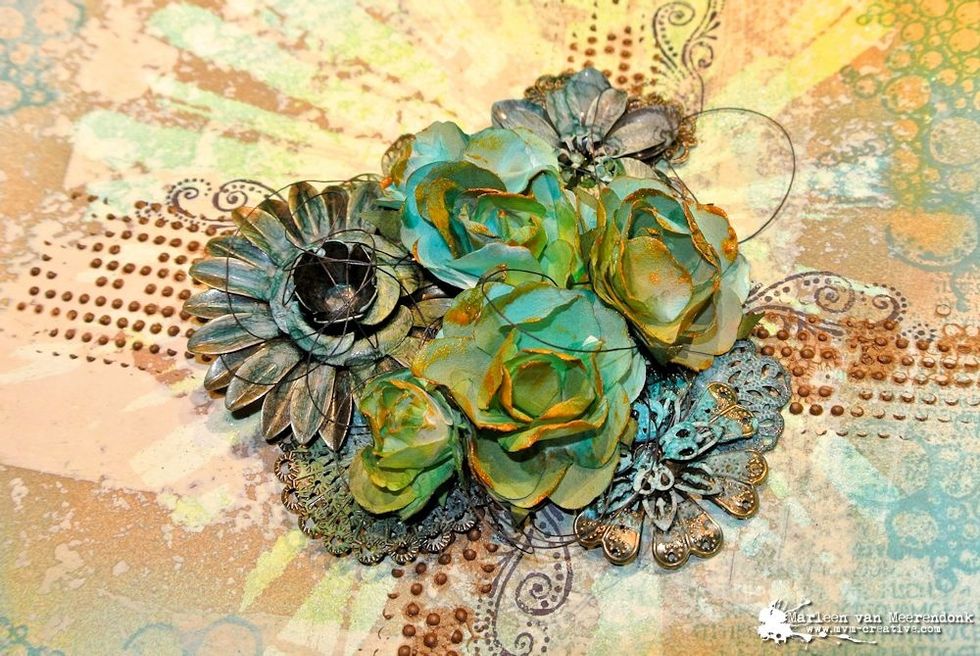 Detail.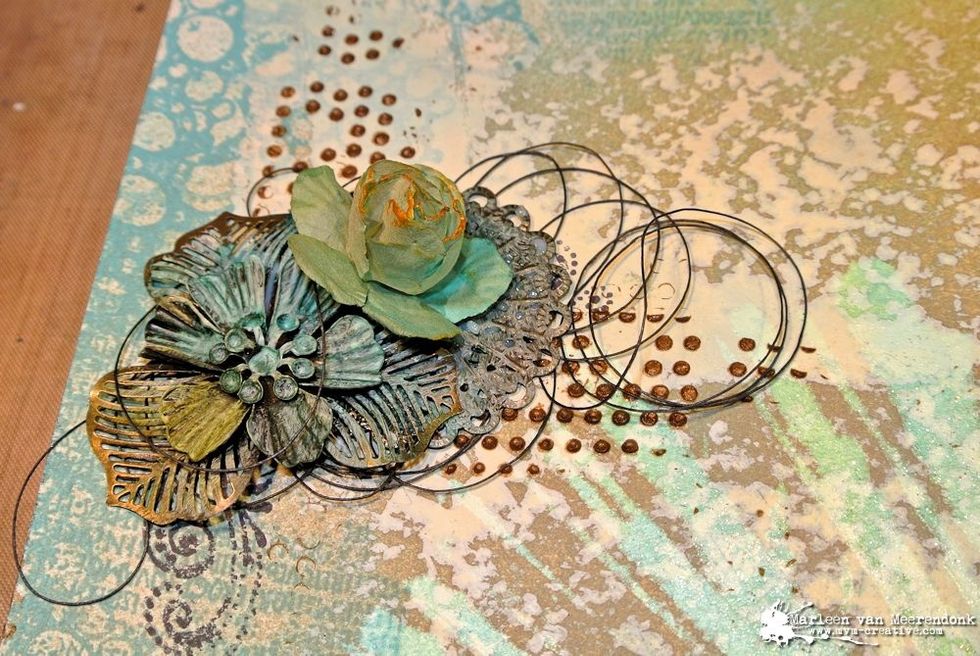 Detail.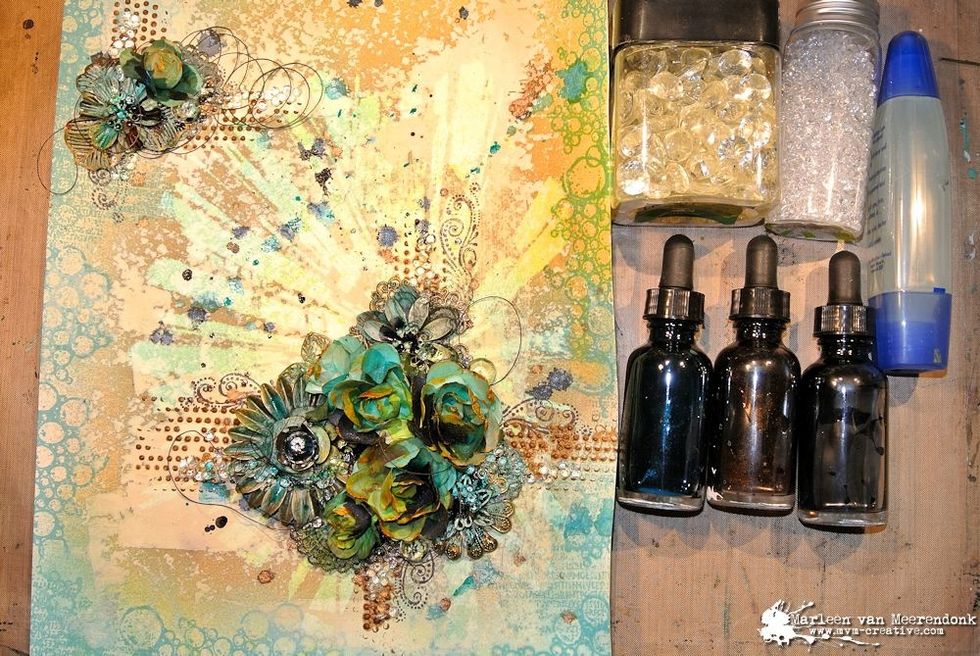 Add some cristals with glue. And add some splashes with the Minx. Dry with the heatgun before doing the last step!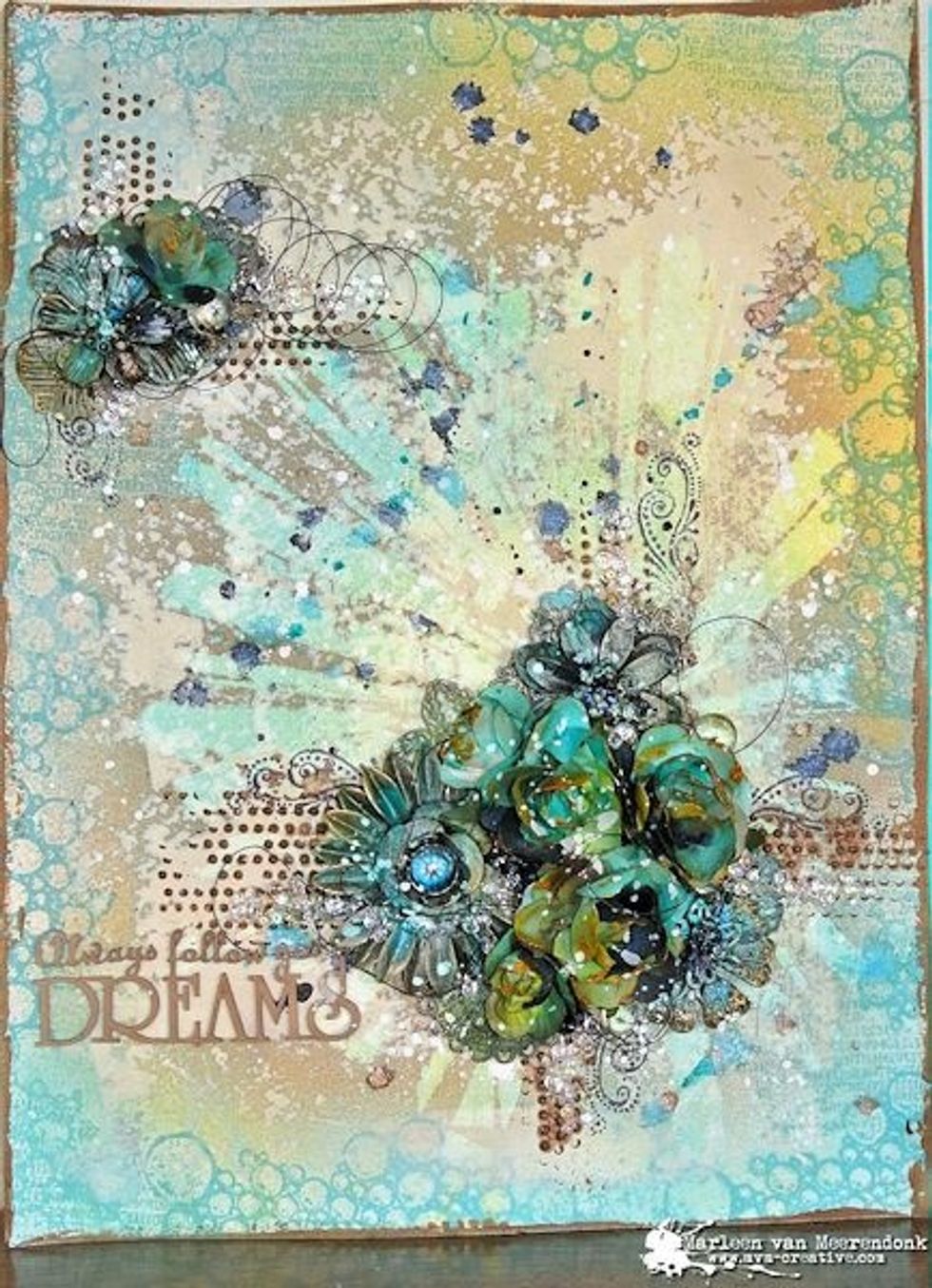 Finally add a chipboard text and some gesso splashes.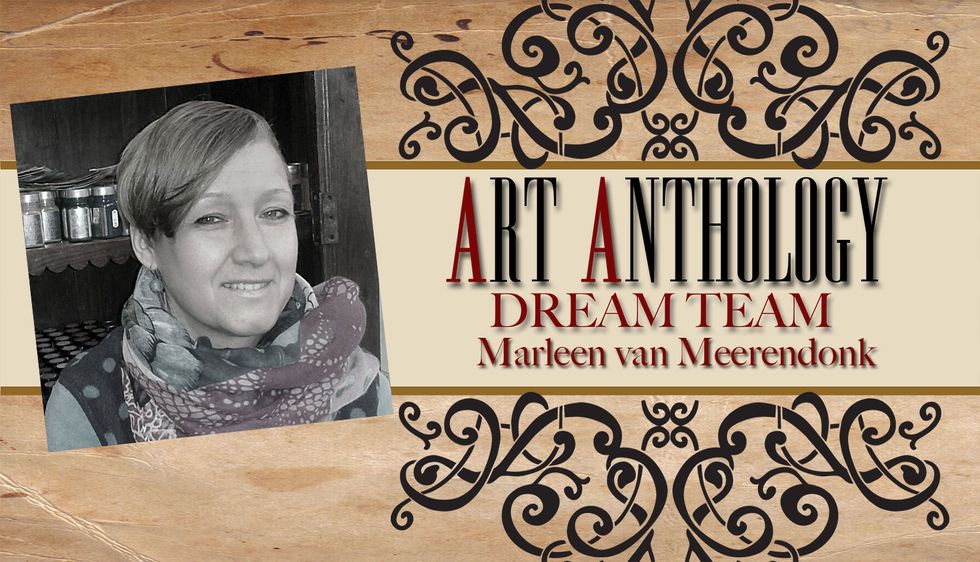 Thanks for watching! For more details and ART: http://artanthologyinc.com/blog/?p=15223&preview=true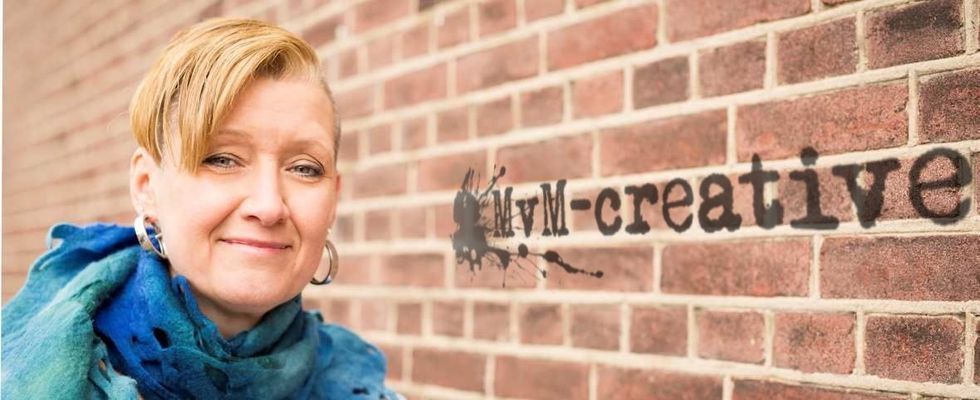 Follow me via https://mvm-creative.com/ for all my creative activities ;)
Art Anthology Colorations - Siesta Key
Art Anthology Colorations - Glorious
Art Anthology Colorations - Sandcastle
Art Anthology Clear Coats - Linen
Art Anthology Velvet - Kona
Art Anthology Gemstones - Amber
Art Anthology Minx - Decadent
Art Anthology Minx - Panache
Art Anthology Minx - Midnight
Art Anthology Stencil 8x12 - Fragments
Art Anthology Stencil 6x9 - Dot Matrix
Embellishments
Stamps and ink
Yarn
Gesso