Create This Industrial Butterfly Canvas.
1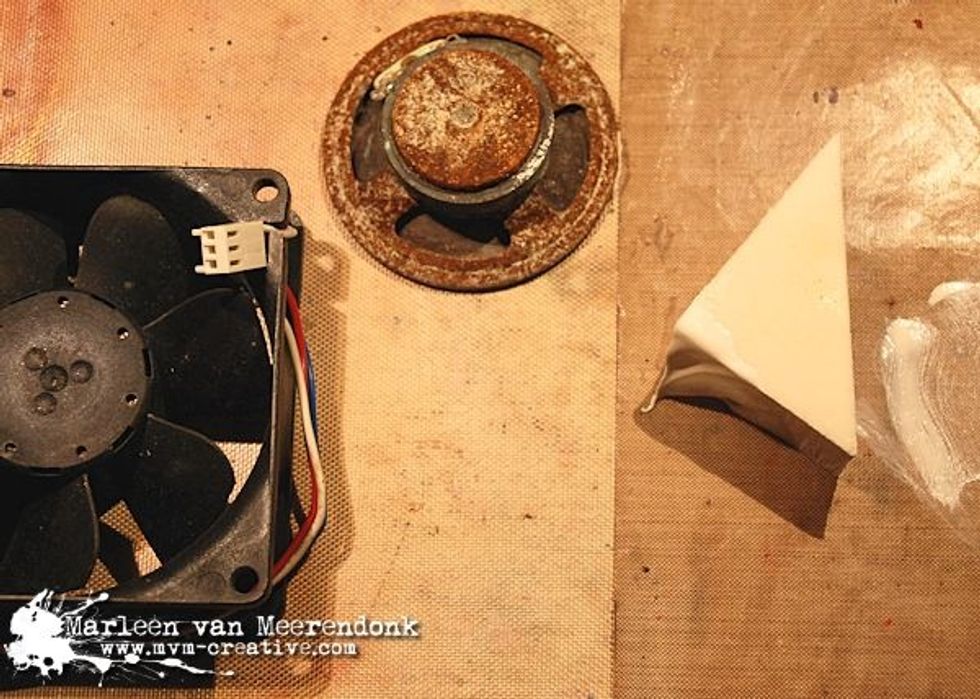 I used some old parts from a pc and a speaker. Add gesso to the fan. The speaker is nice rusty already.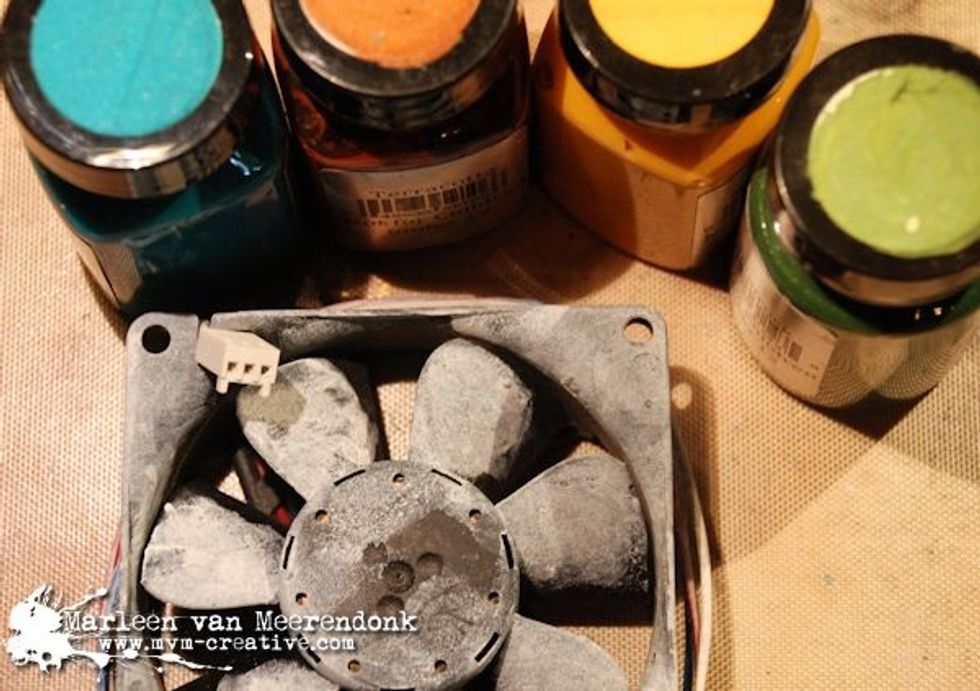 Dab Velvet with a brush.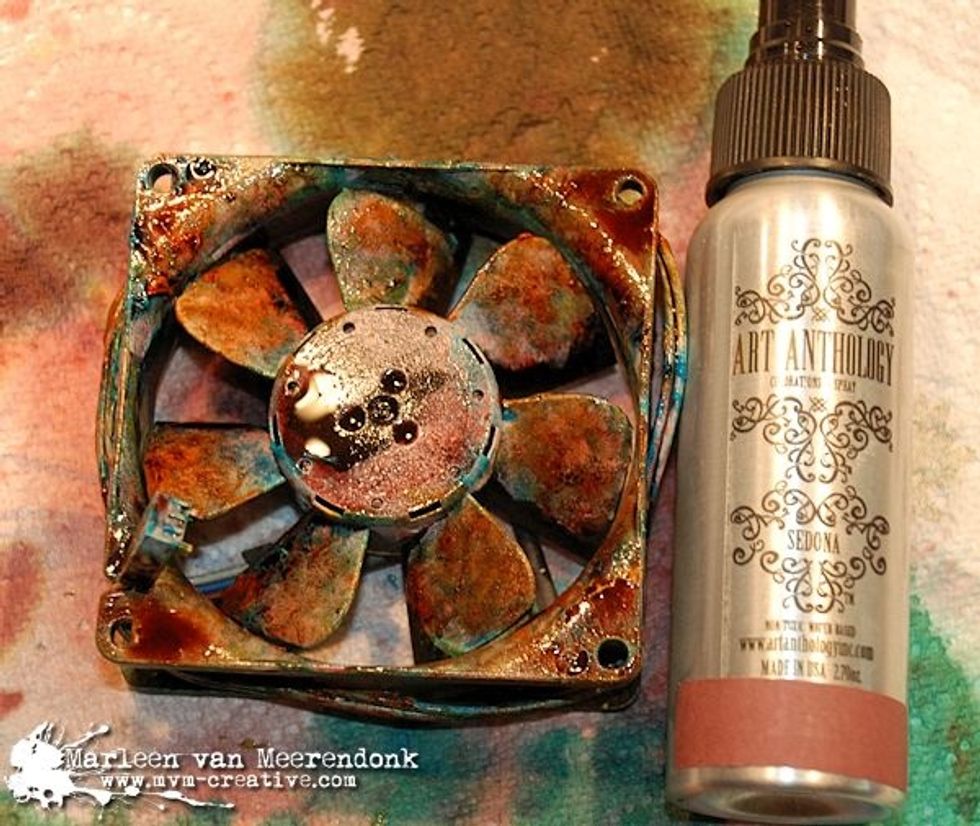 Spray Sedona to get an old effect.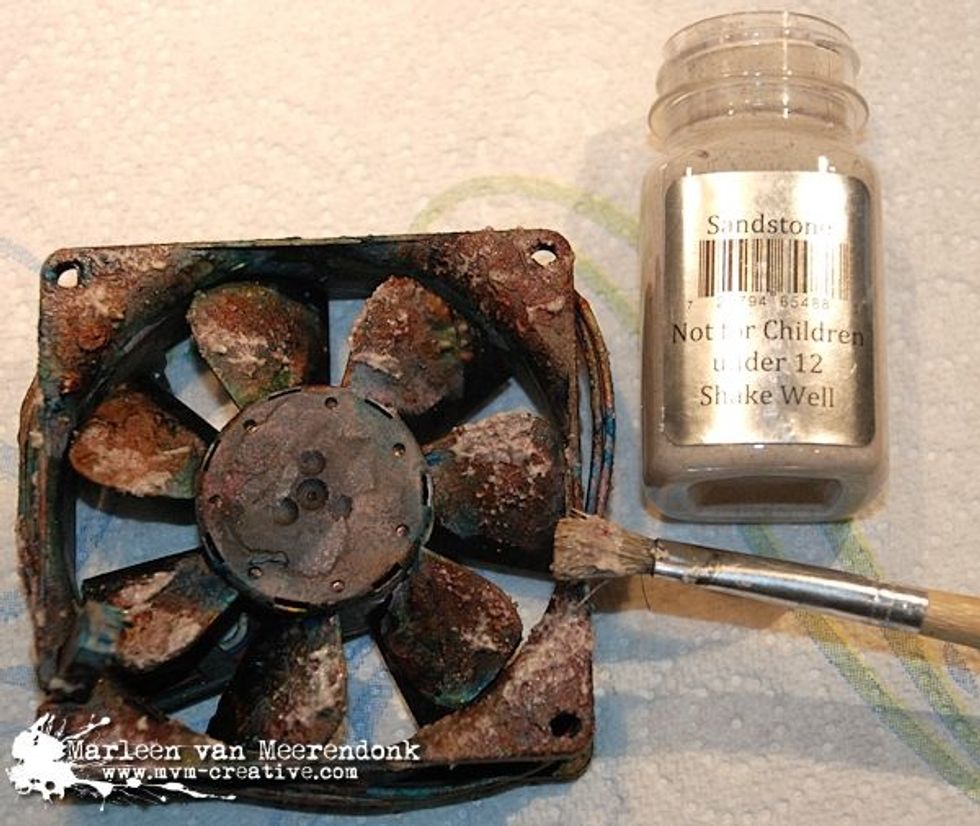 Dab with an old brush Sandstone to create an even more old and rusty effect.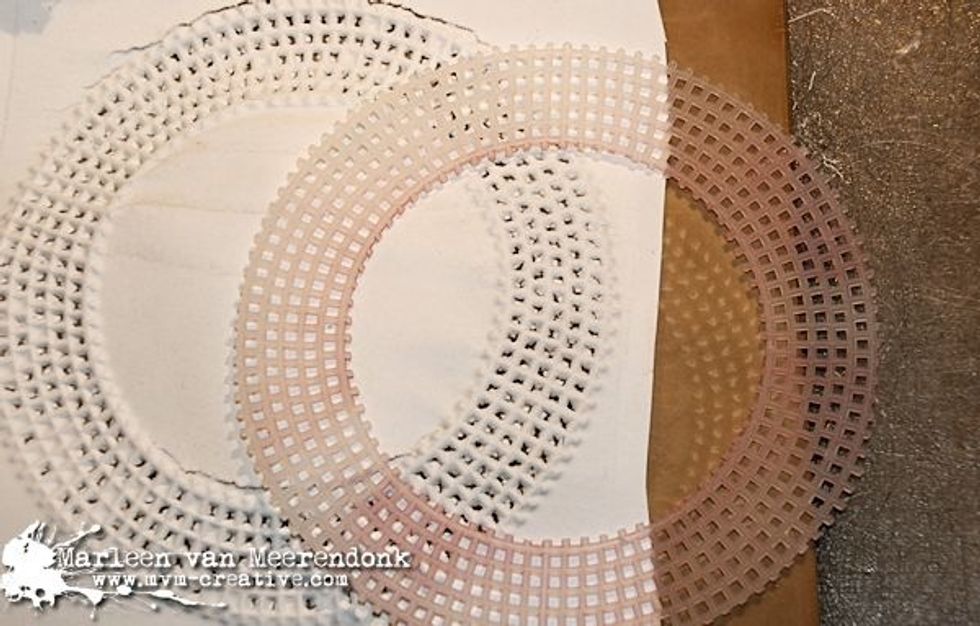 This piece for embroidering I pressed through my Big Shot with wet mixed media paper.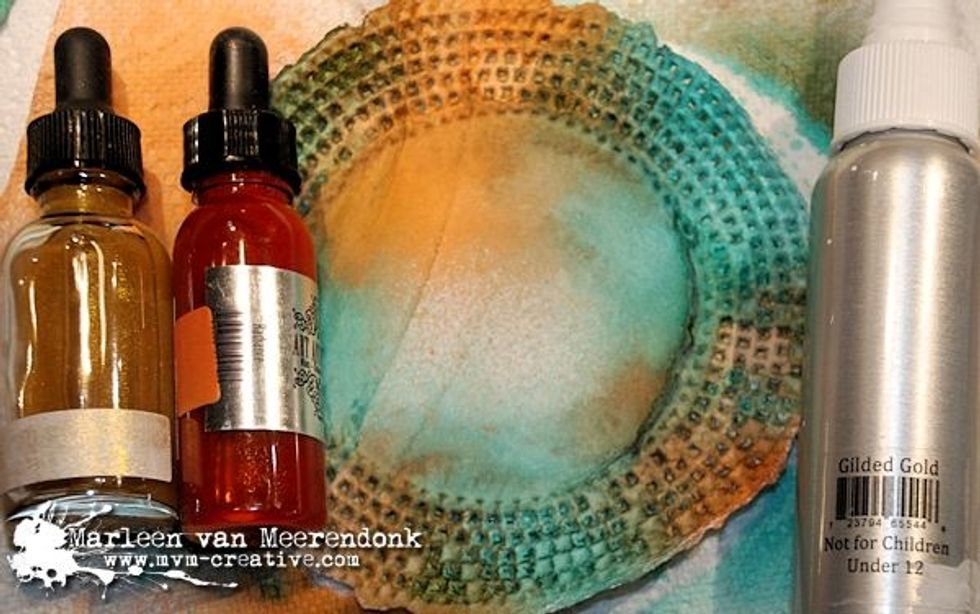 Spray with Colorations (Siesta key/Juicy) and add Minx and Fairy dust Gold.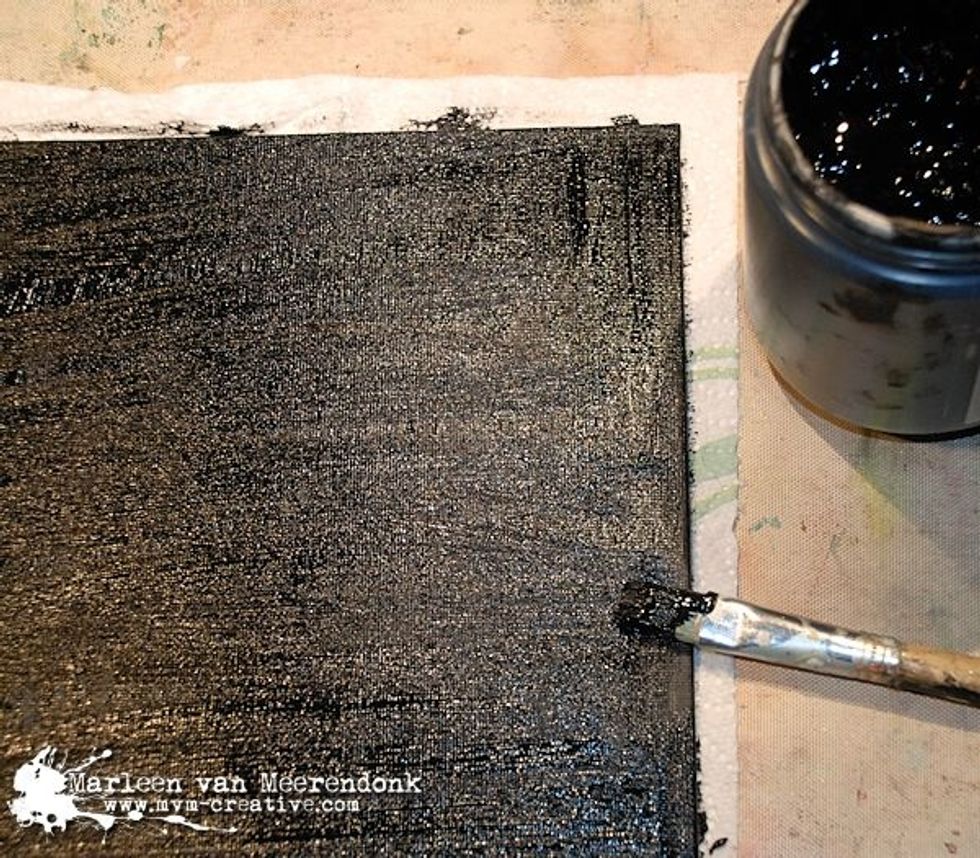 Add Gesso to a canvas board.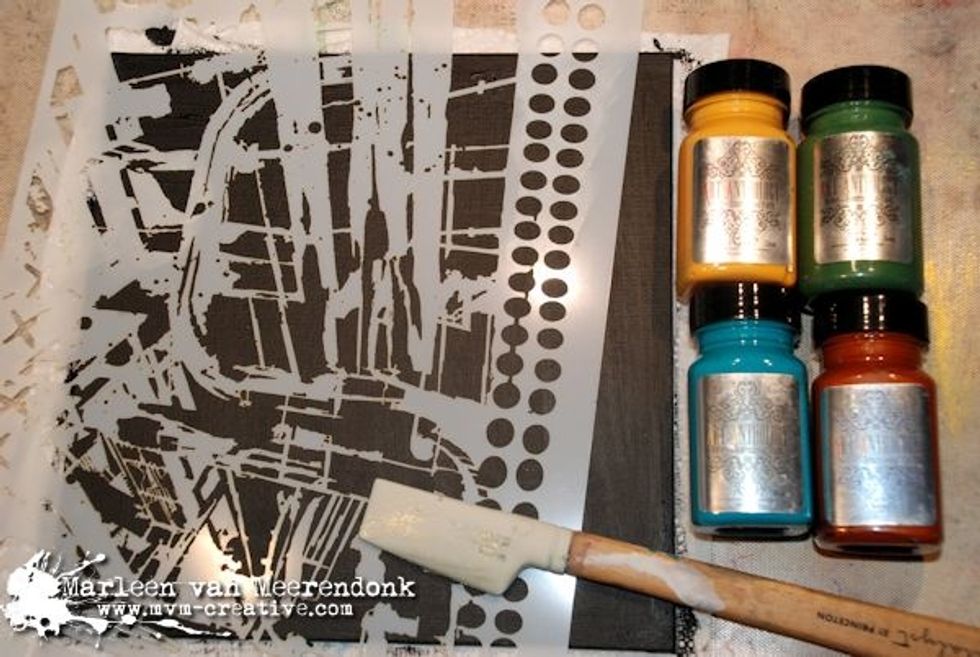 Use the Industrial stencil with Velvet.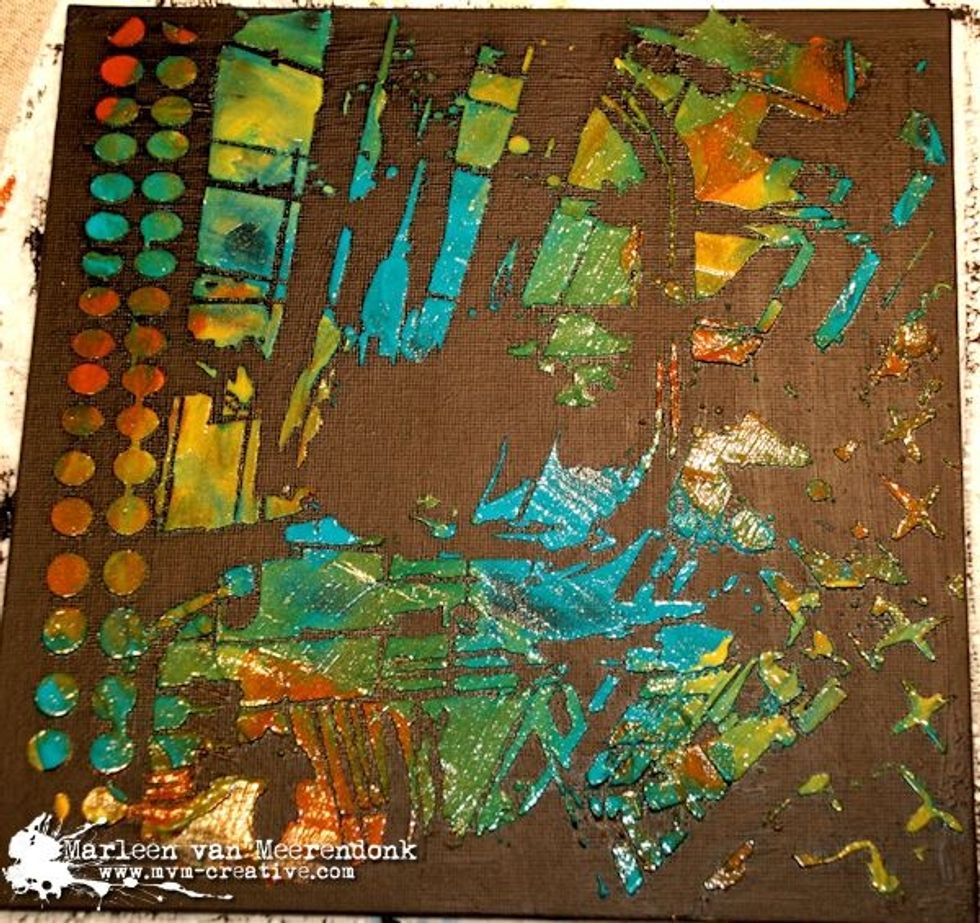 Mix and blend the colors.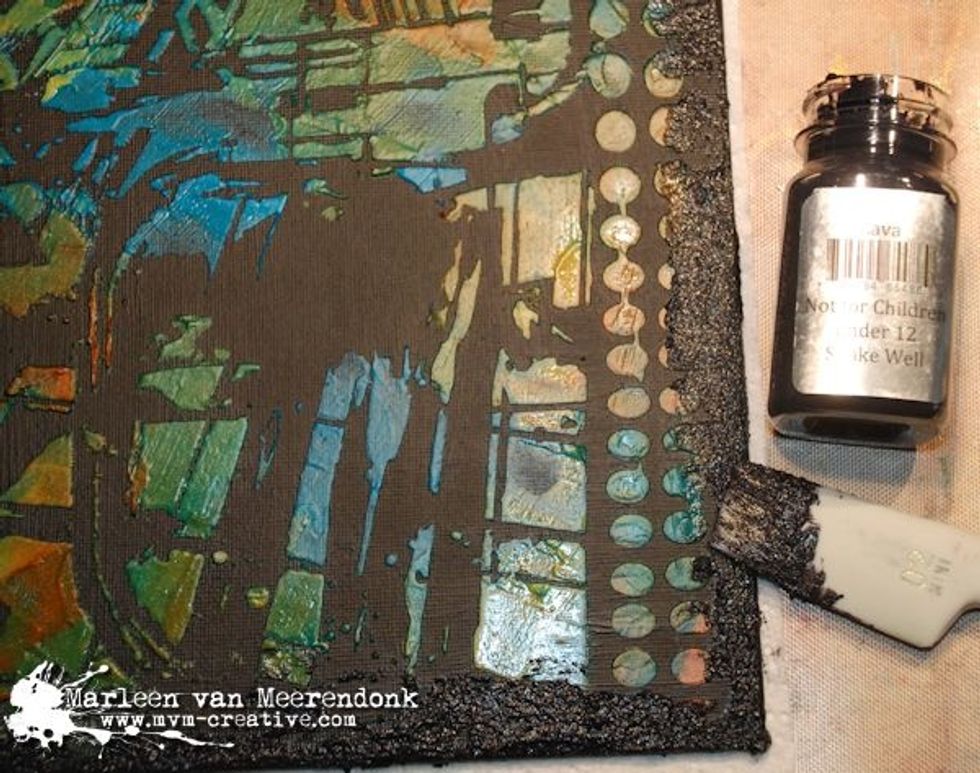 Add Lava Sandstone to the edges.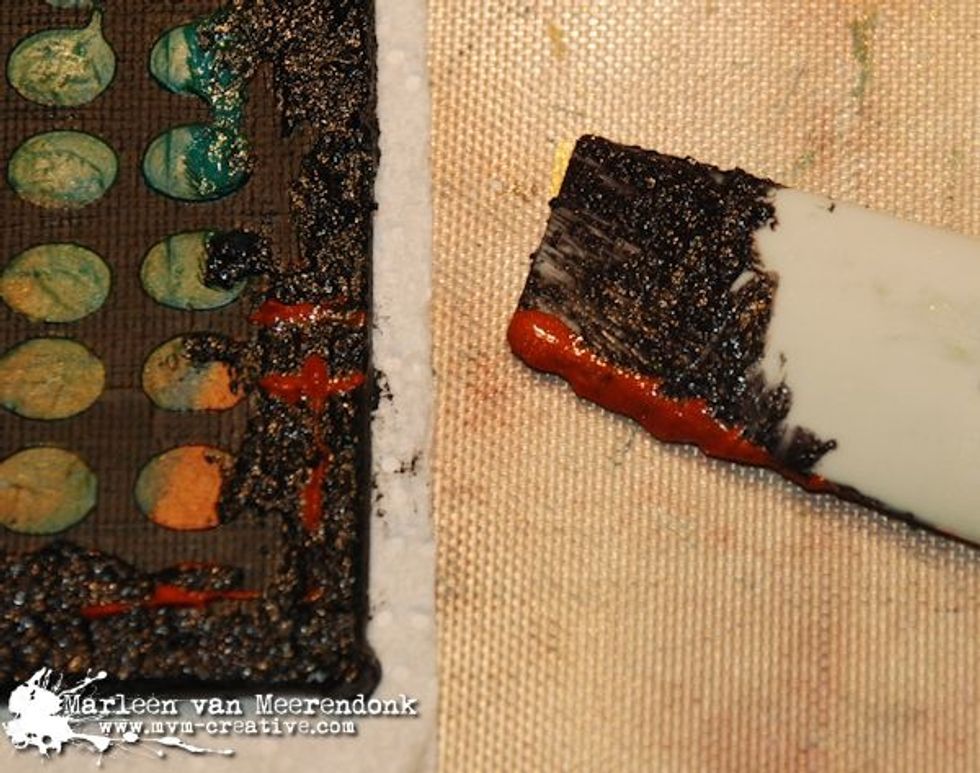 Use some leftover velvet to create an aged look.
Let it dry.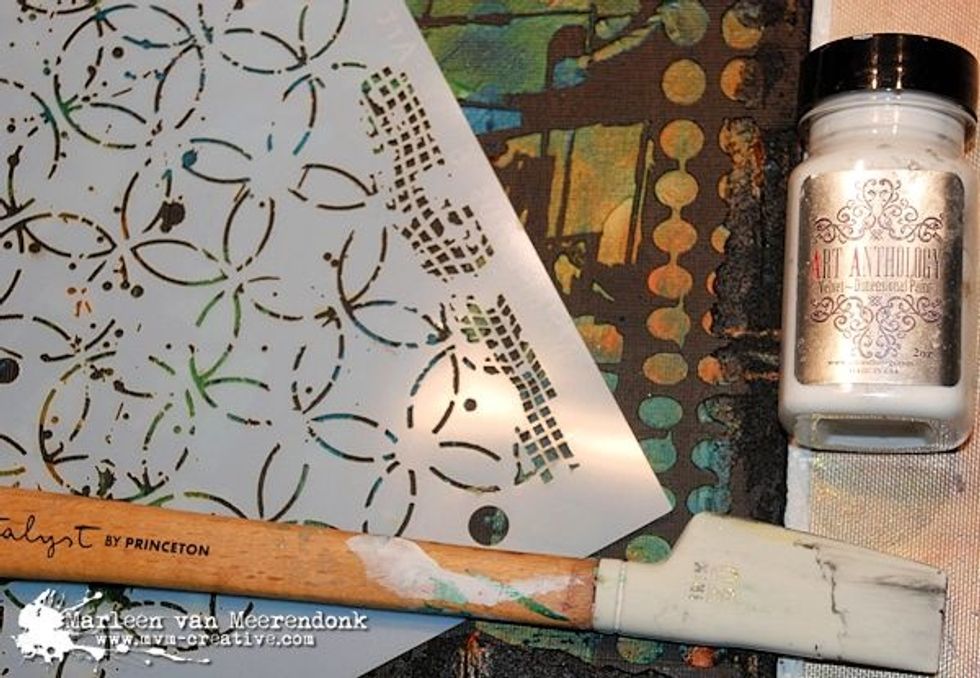 Add Velvet Linen.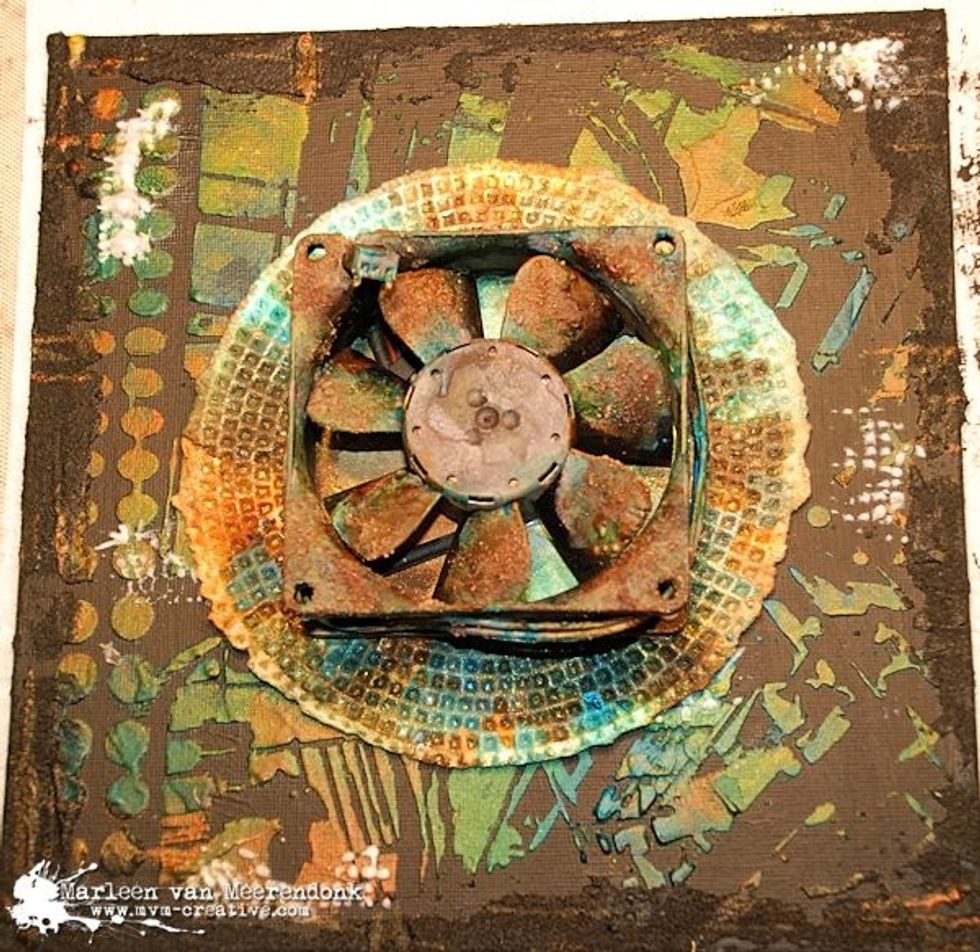 Add the paper and the fan to the canvas.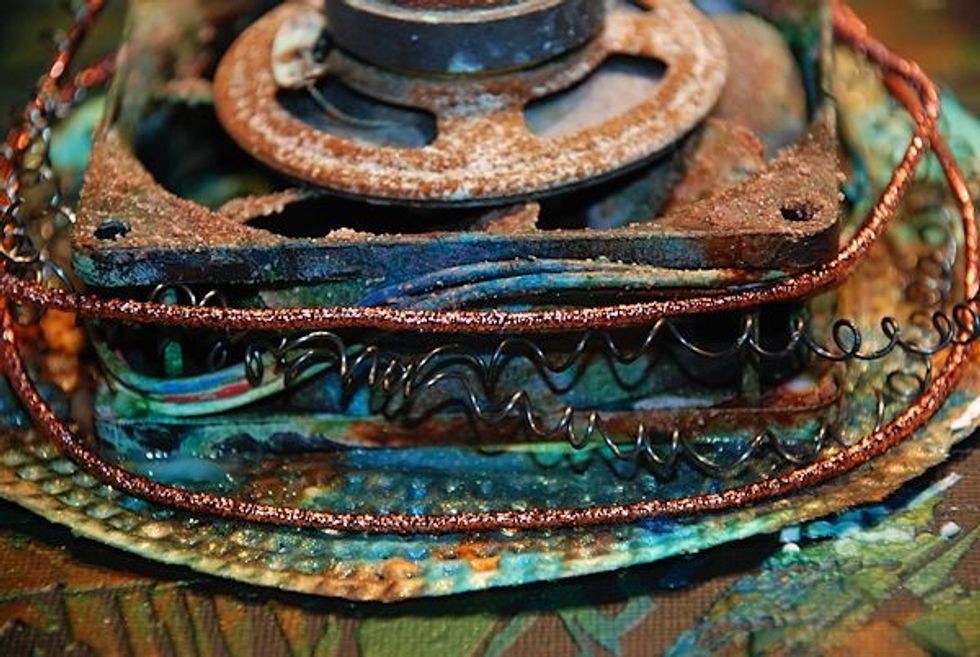 Add some different wires around the fan.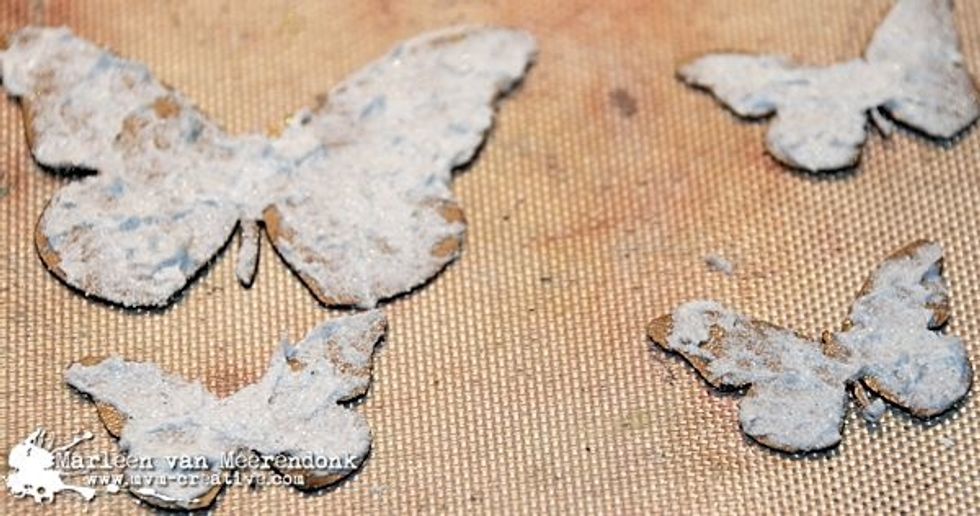 Add Stone effects Bone to some chipboard butterflies. Carefully dry with your heatgun.
Add Sorbet Poppy, yayyyy I'm in love with that color ;)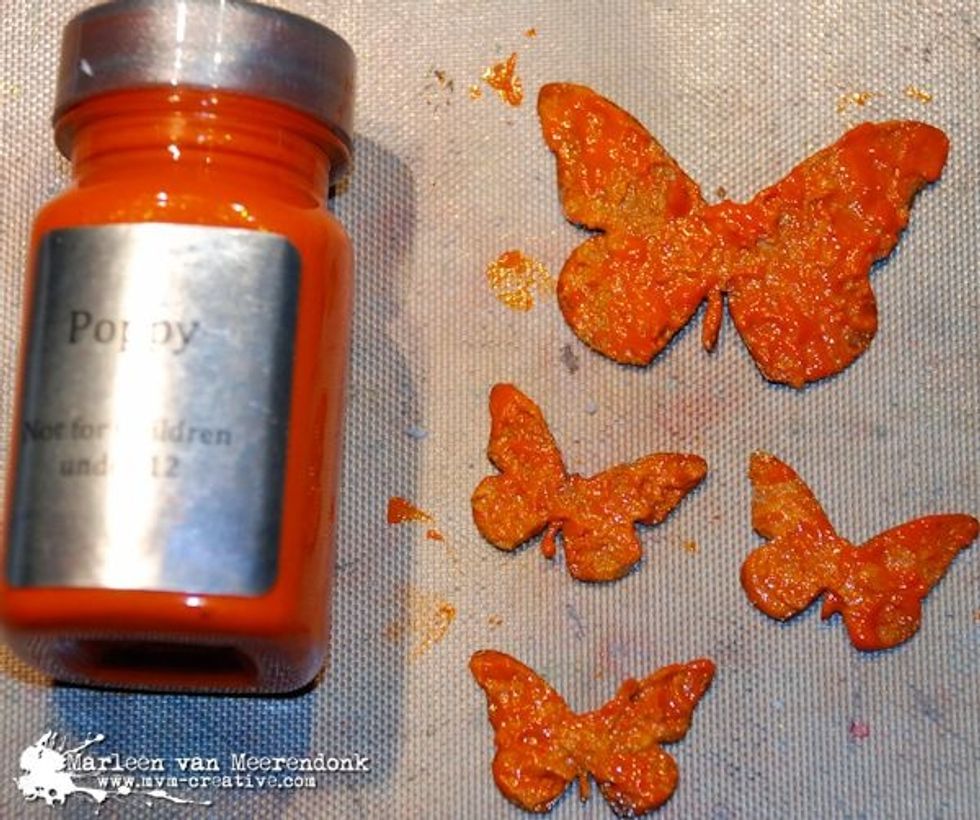 Let it dry by air.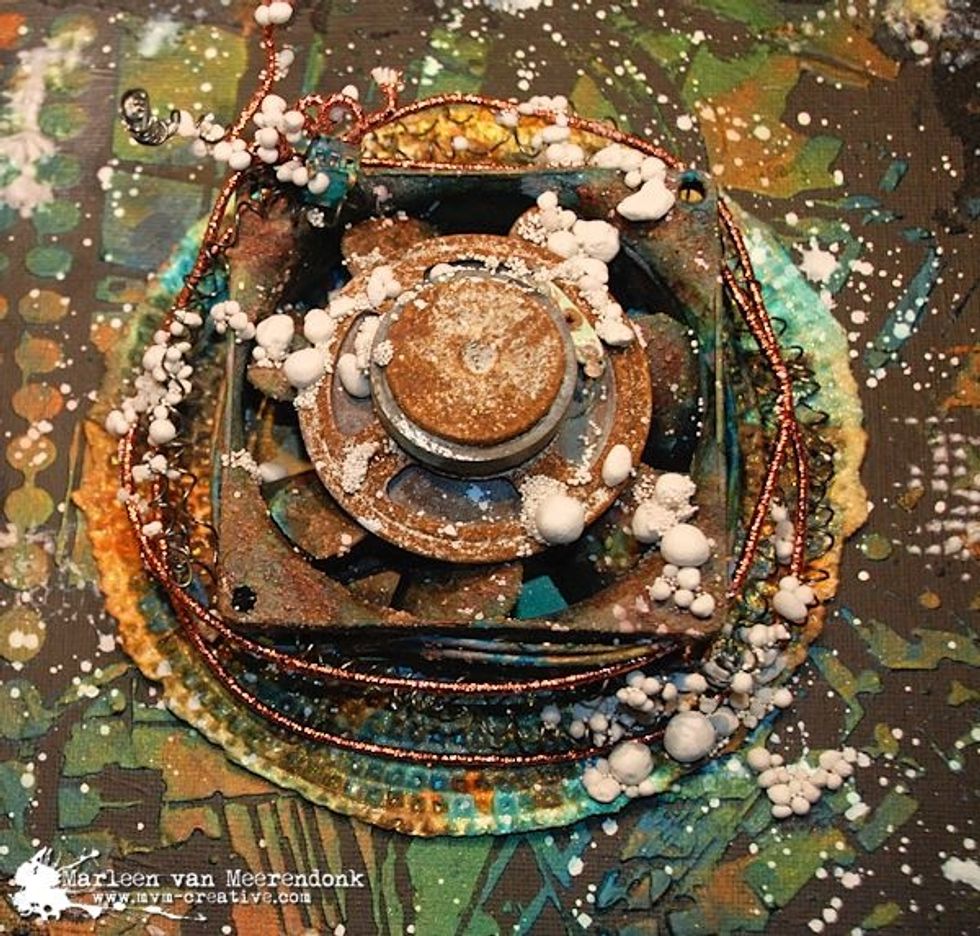 Splash some Gesso. Add the speaker to the fan (heavy body gel). Add some glue and stick some Art Stones to the canvas.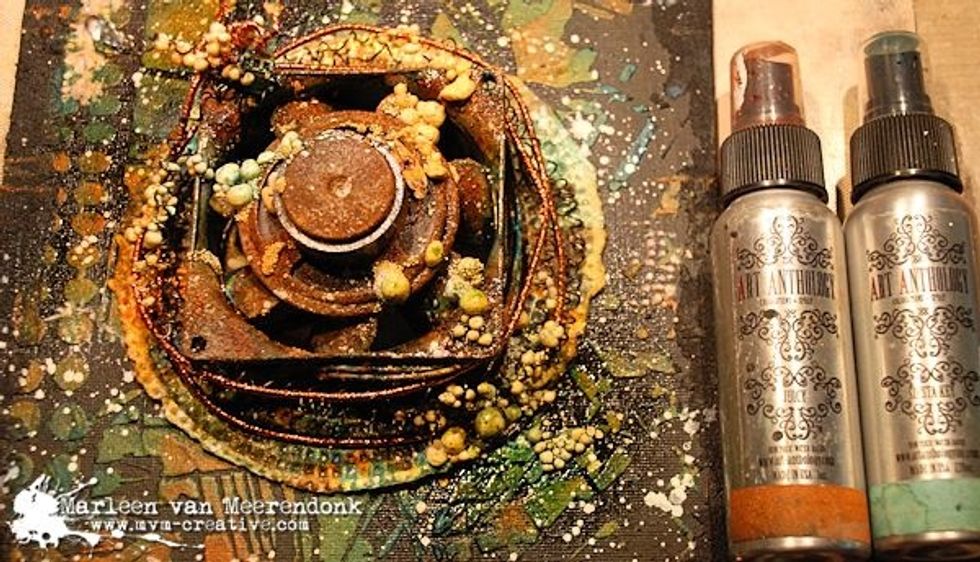 Spray with Colorations.
Add some Glass Sorbet to the butterflies to get an extra glossy effect.
Add the butterflies with some glue. To finish the project add some Minx.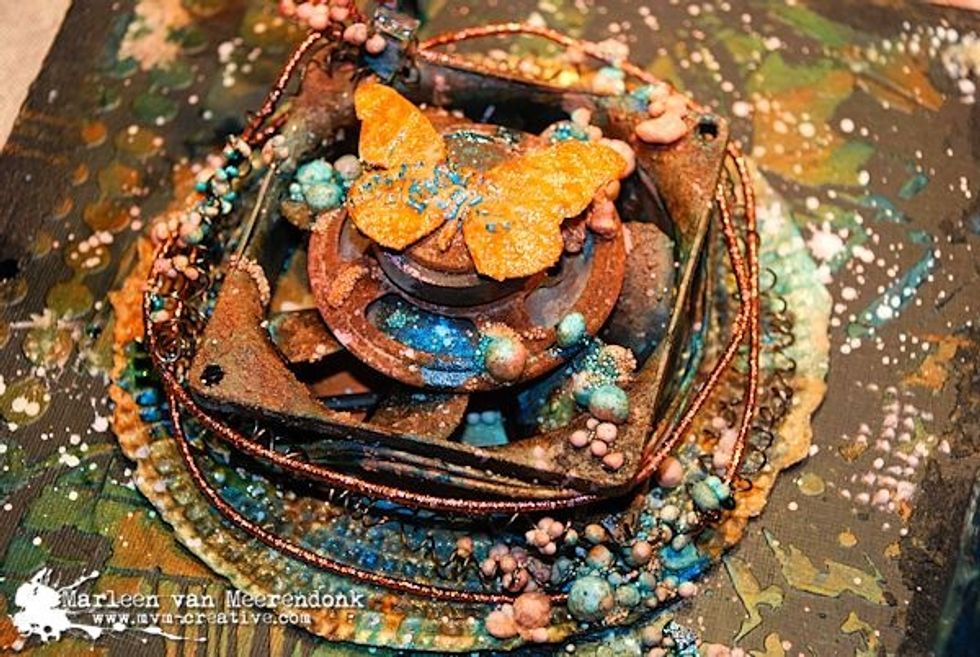 Ready!!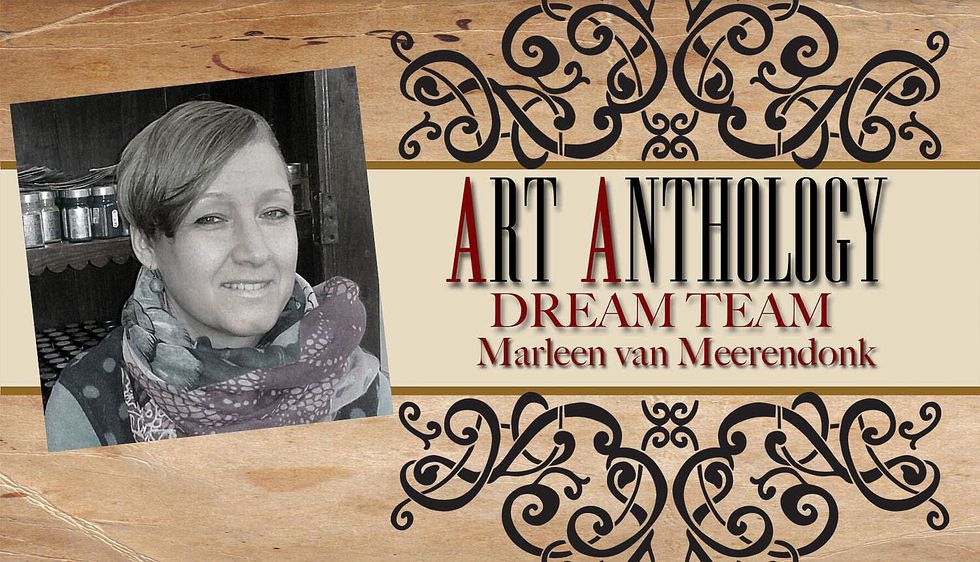 Thanks for watching! For more detail photos and more ART visit the Art Anthology blog http://wp.me/p4DD9n-4fT
Art Anthology
Colorations: Siesta key, Juicy
Velvet: Mayan Gold, Tango, Shamrock, Fiji, Cotton
Stencil : 8x12 Industrial
Sorbet: Poppy
Sone Effects: Lava,
Minx: Panache, Gold Dust
Art Anthology
Art Anthology is a manufacturer of dimensional mediums.\n\nCome chat with us in our Facebook Group: Art Anthology Adventures in Art