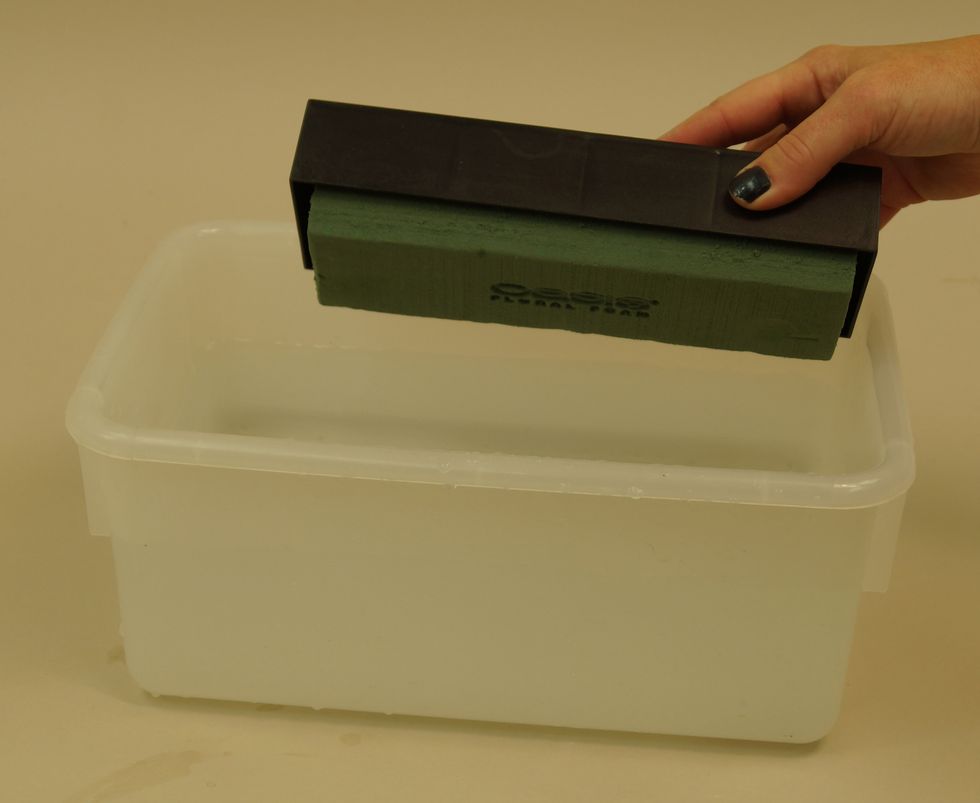 Drop the table deco in a bucket of water. It will float, and as it absorbs the water, it will sink. Do not forcibly submerge under the water. Allow it to saturate on its own.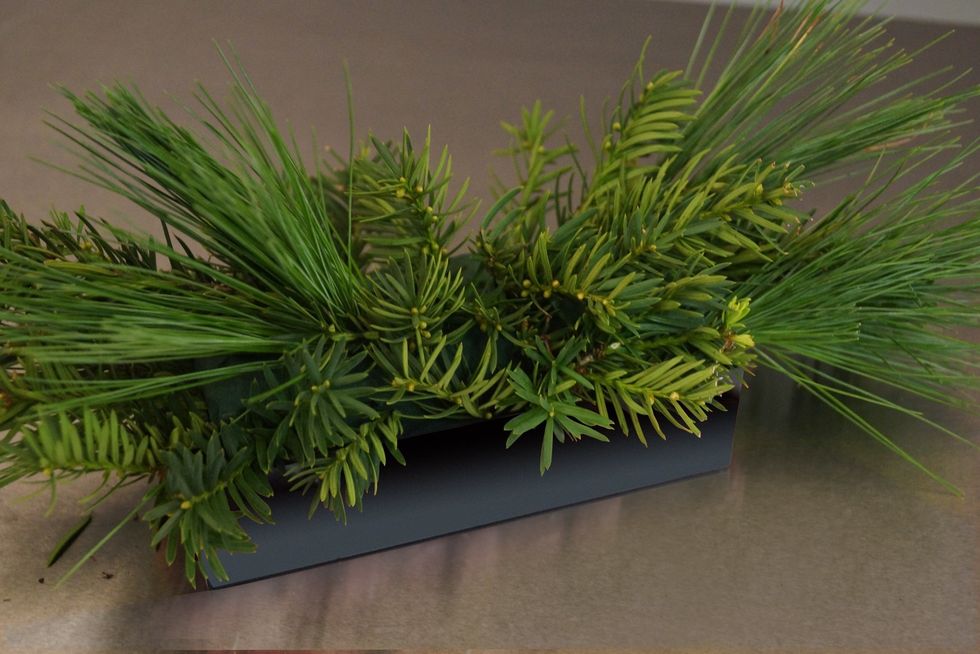 Cut greens short and insert stem in foam.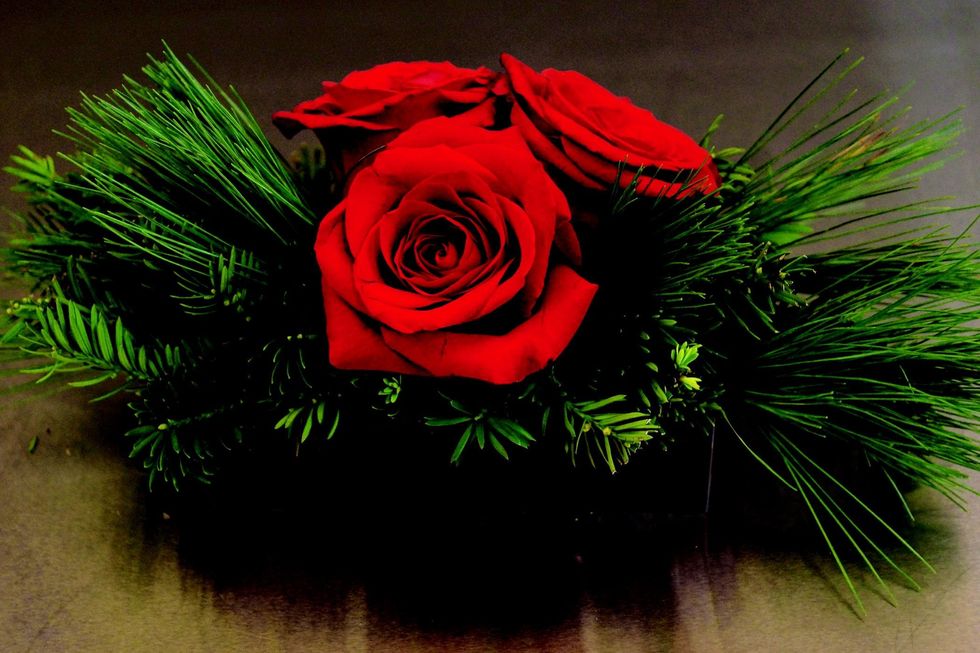 Cluster three roses in the center of the foam.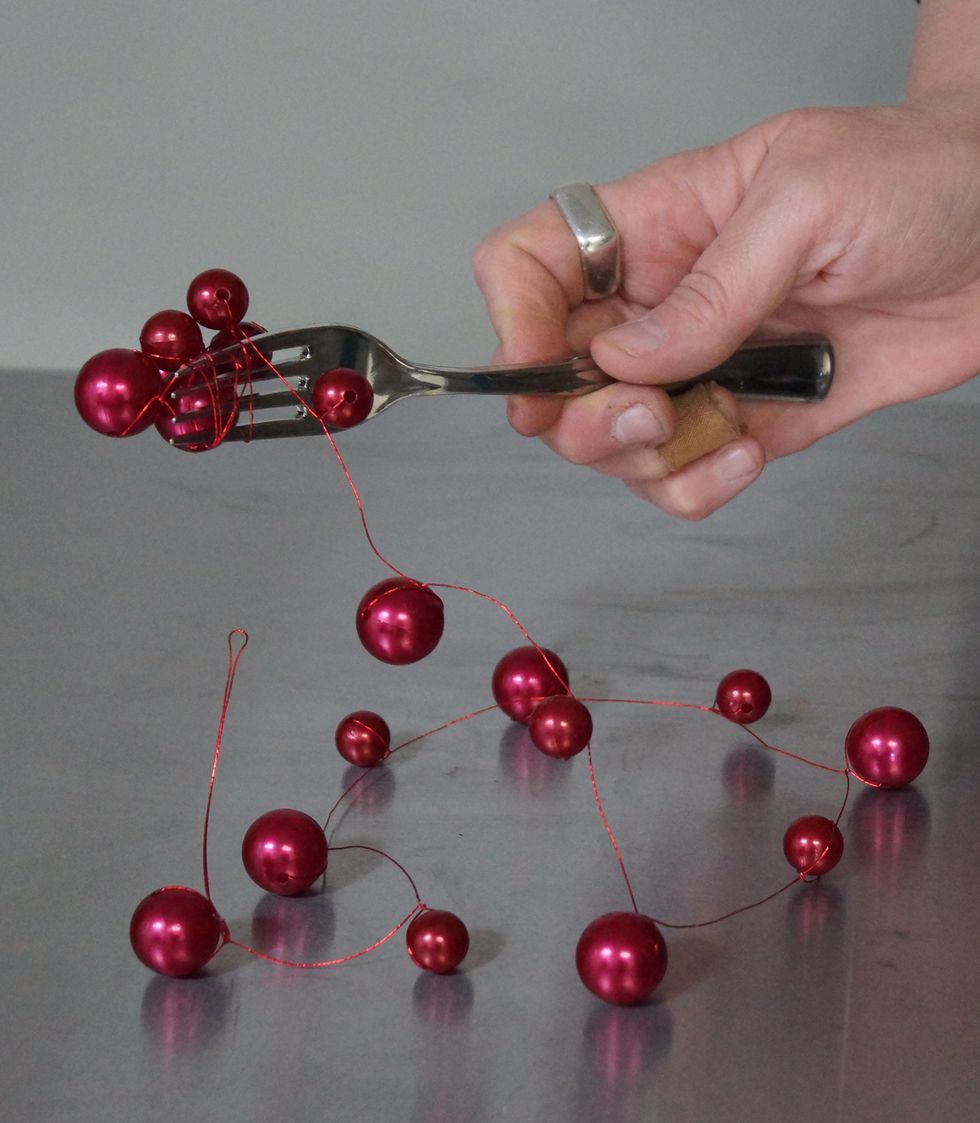 Cut 2 ft pieces of MEGA Beaded Wire. Slide one end into tines of a fork. Wrap around.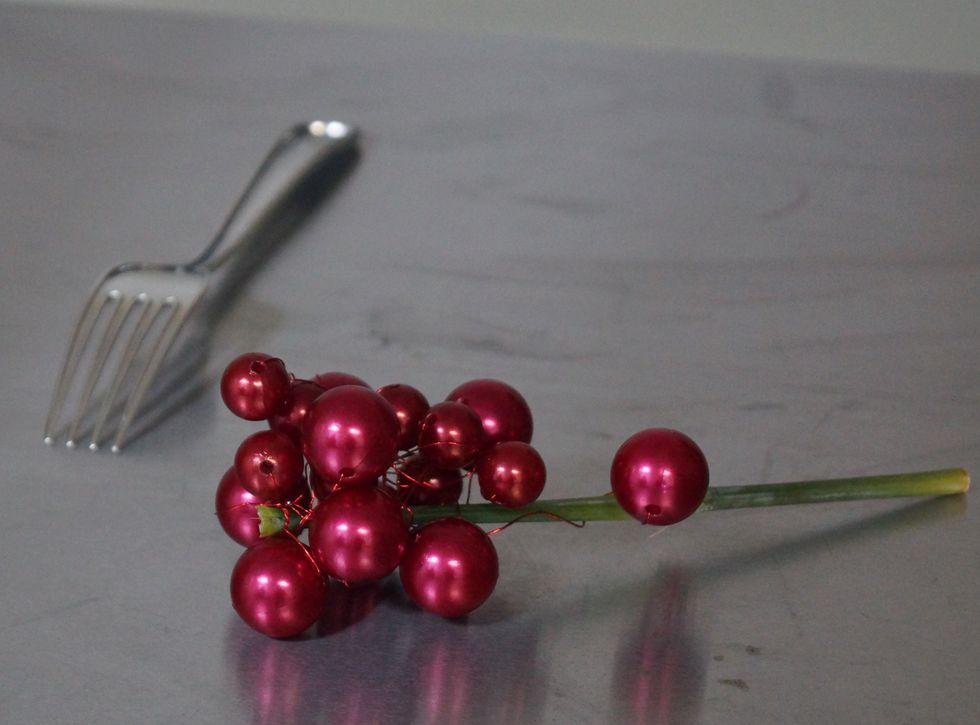 Twist the end to a piece of flower stem to create a pick. Stick into the foam.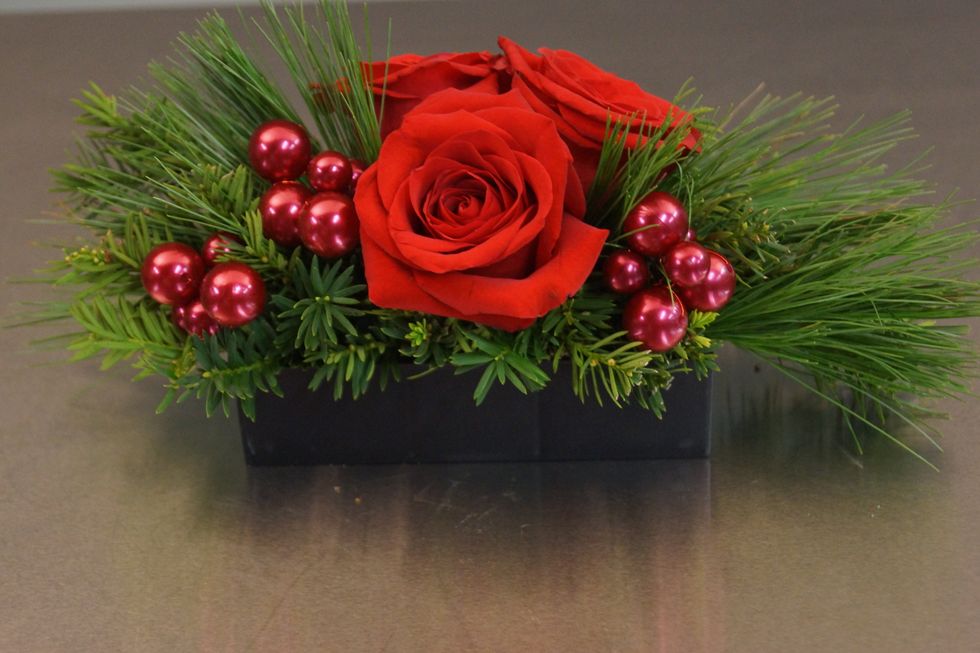 Insert MEGA Beaded Wire picks into foam.
1 Bunch Roses
1 Bunch Holiday Greens
OASIS® Table Deco Holder
OASIS™ MEGA Beaded Wire