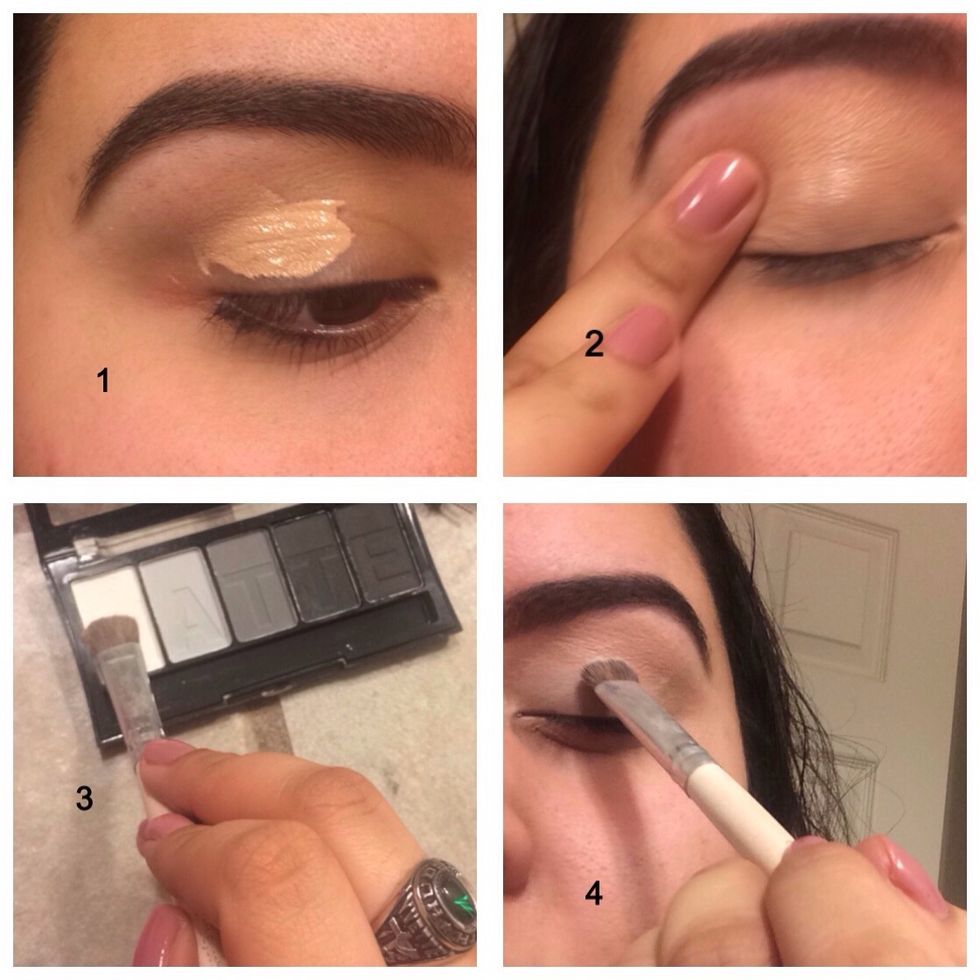 Get a primer or concealer, and apply some all over the lids of your eyes. Then get a white or skin toned eyeshadow to set the concealer in place for easy blending.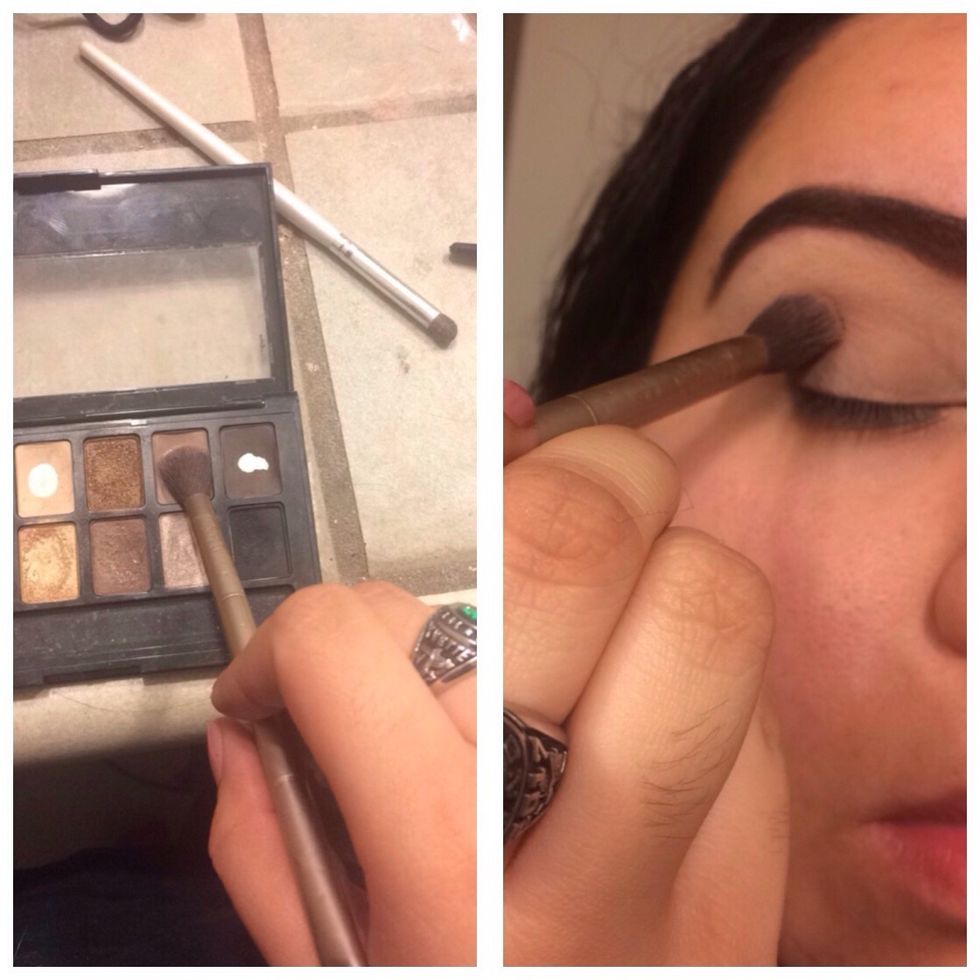 With a fluffy blending brush get a light brown or cool toned eyeshadow and apply it to your crease as your initial transition color.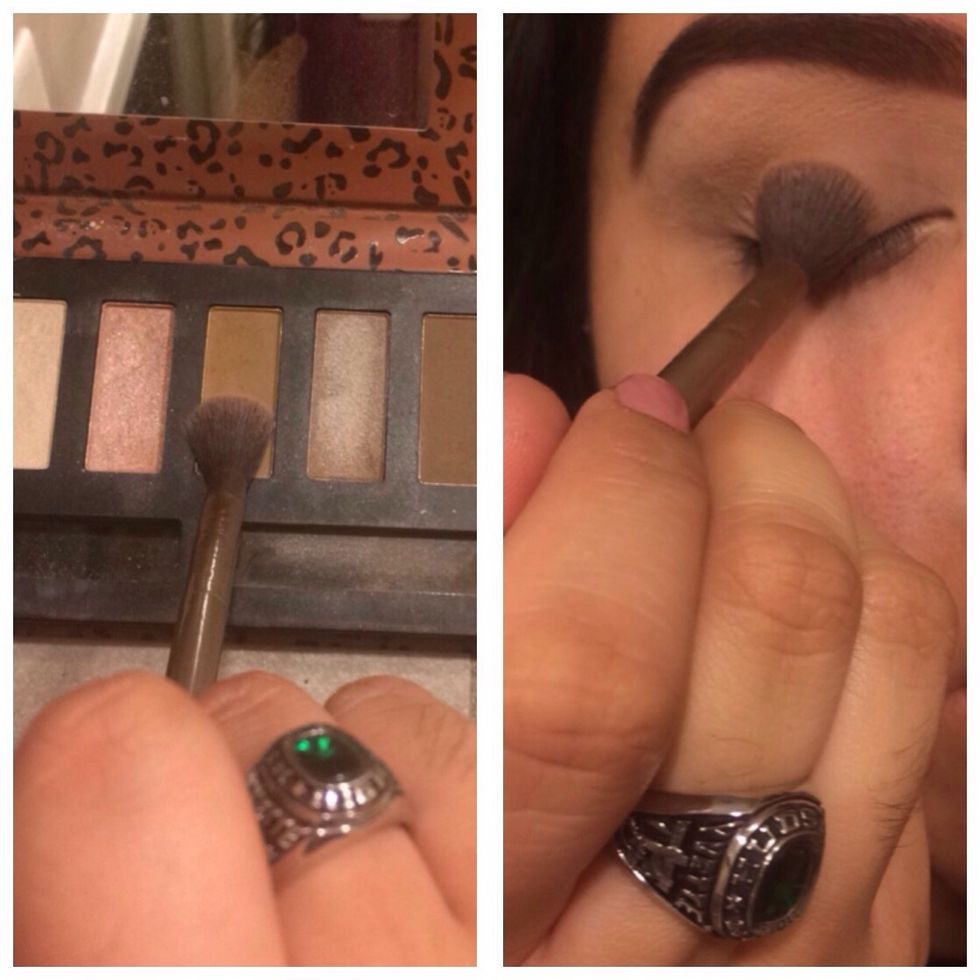 with the same blending brush, get a slightly warmer brown, and lightly blend this back and forth into your crease. Work in slow windshield wiper motions for a clean and buffed look.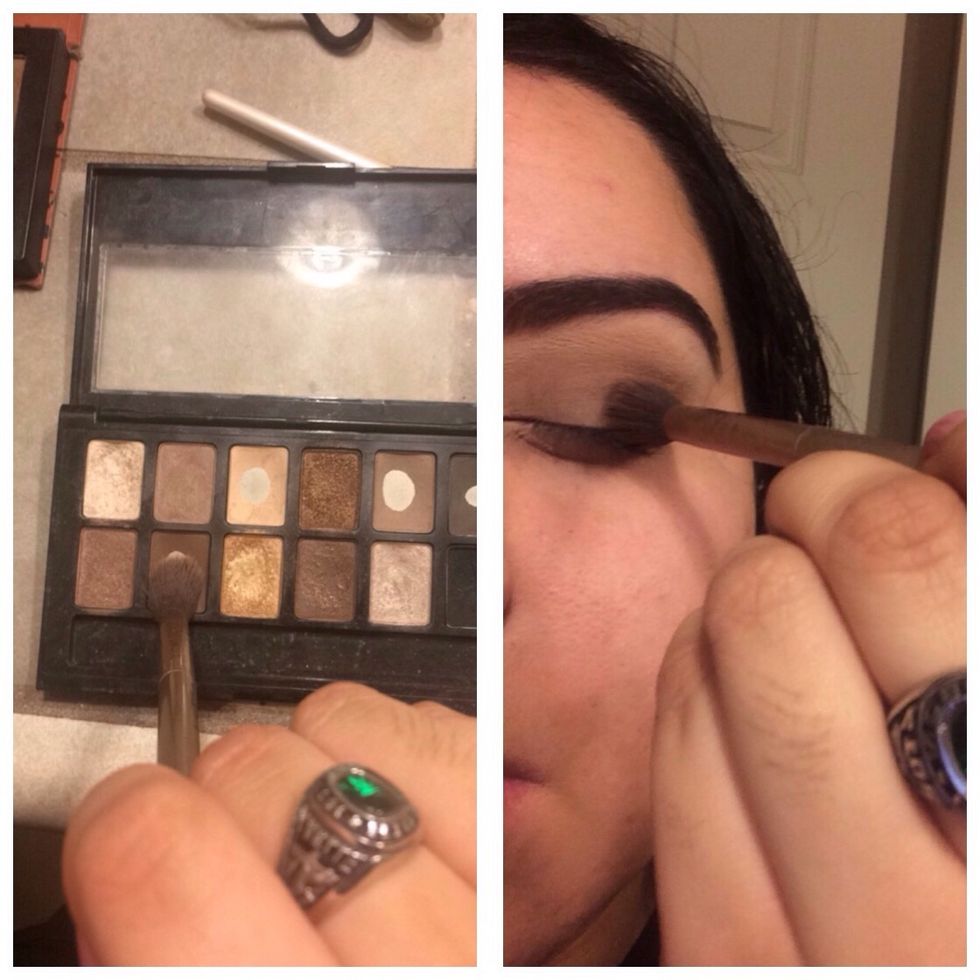 Continuing with the same fluffy brush, pick up a deeper and warmer chocolate brown shade and add this to your crease as well.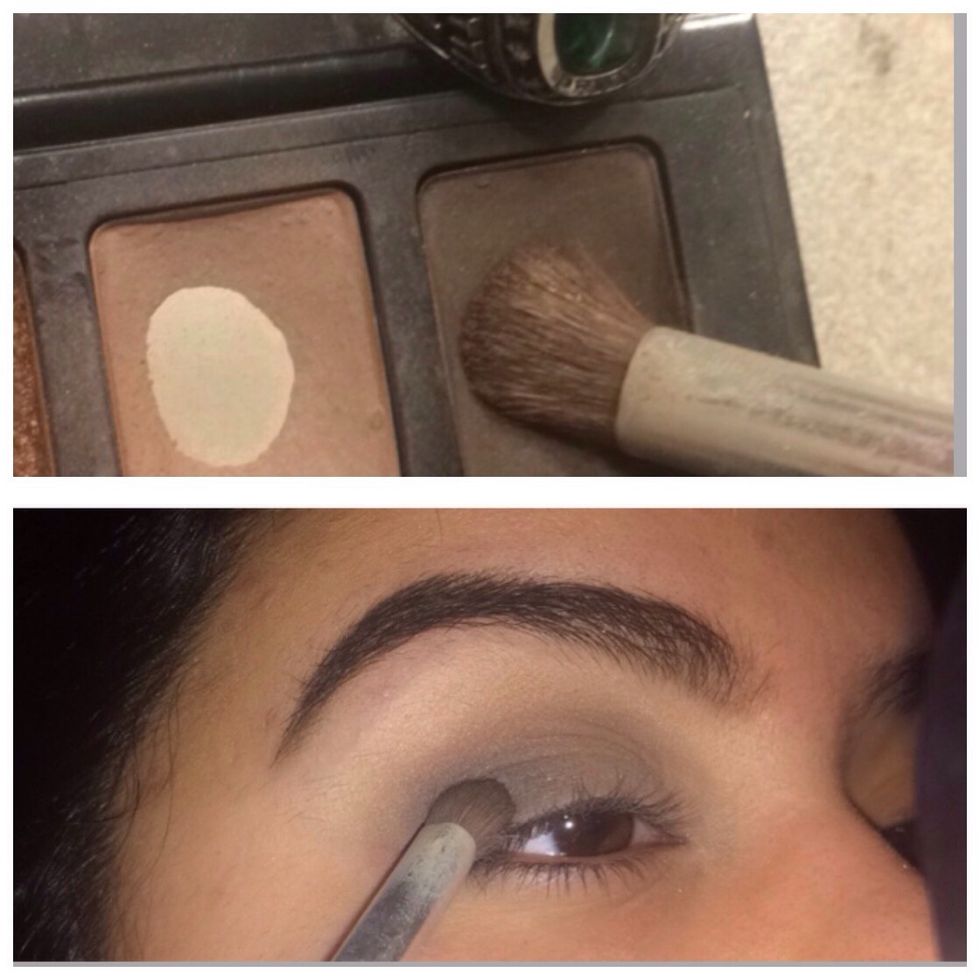 With a dense brush, get a dark charcoal grey and put it on the outer "v" of your eye. Slowly work it close into the center of your lid.

To get a shuttle smokey effect, With no additional product, pick up your fluffy blending brush and lightly blend back and forth to merge the 3 colors together.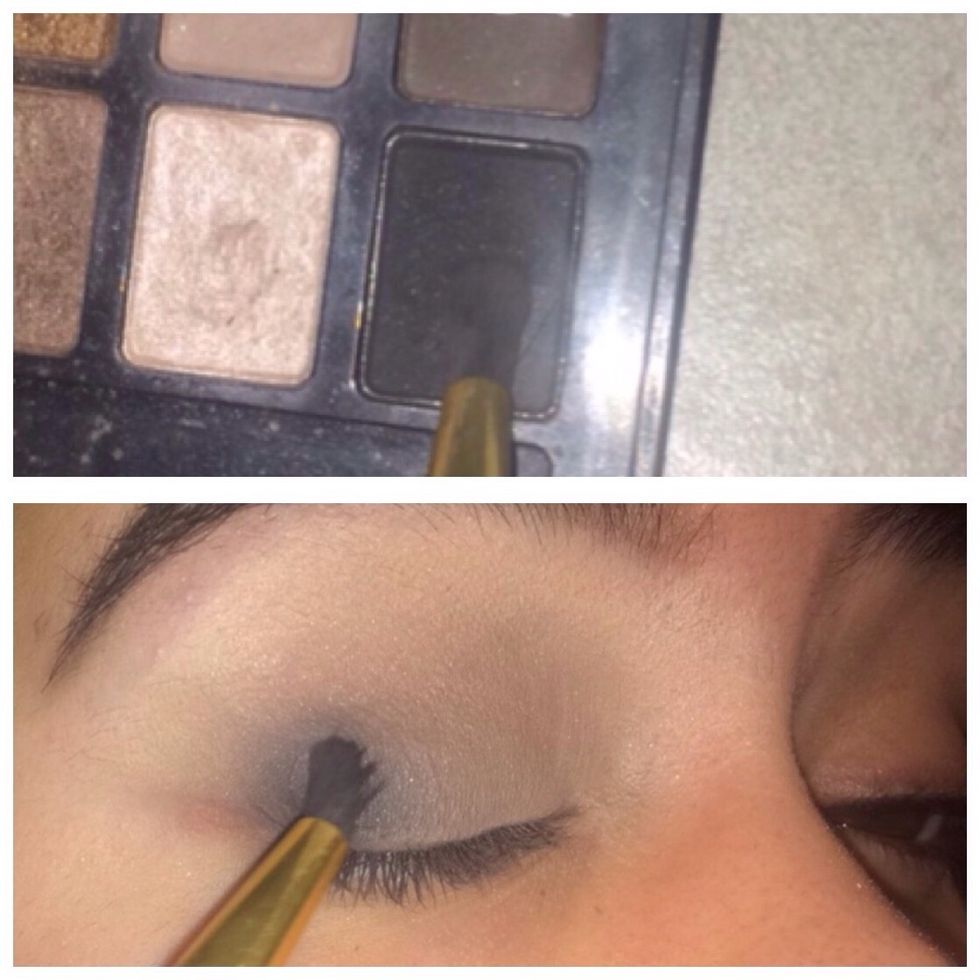 Now with a pencils brush pick up a little black, tap off the excess, and apply it strictly to the outer corner of your eye. Concentrate the black in this area.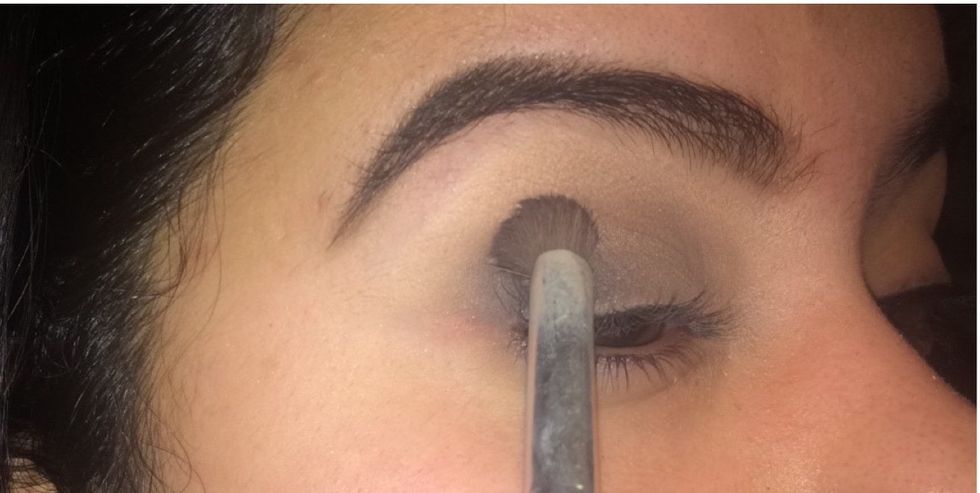 Once you feel the back is dark enough for you,with no new product, get your dence brush from step 5, very lightly and in circular motions blend the black with the grey, but stay in this outer area.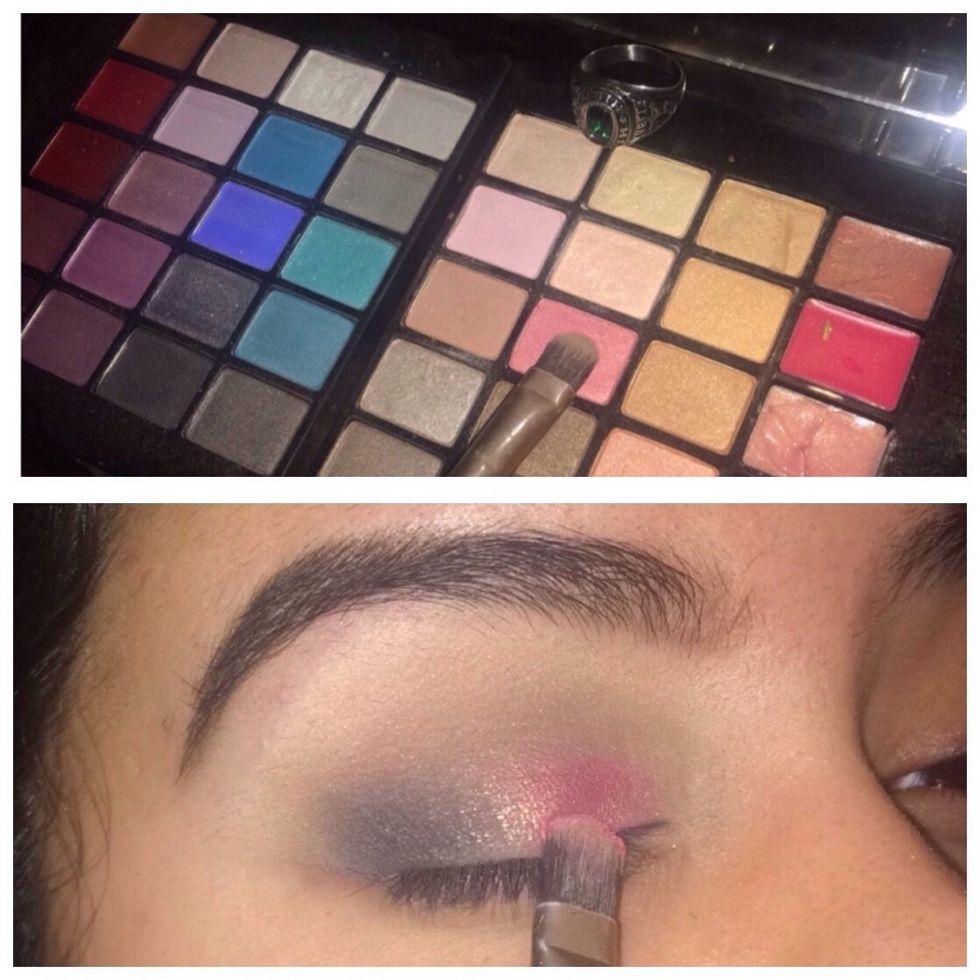 Next with a flat brush, pick up a shimmery color and put it on the inner ½ of your eye.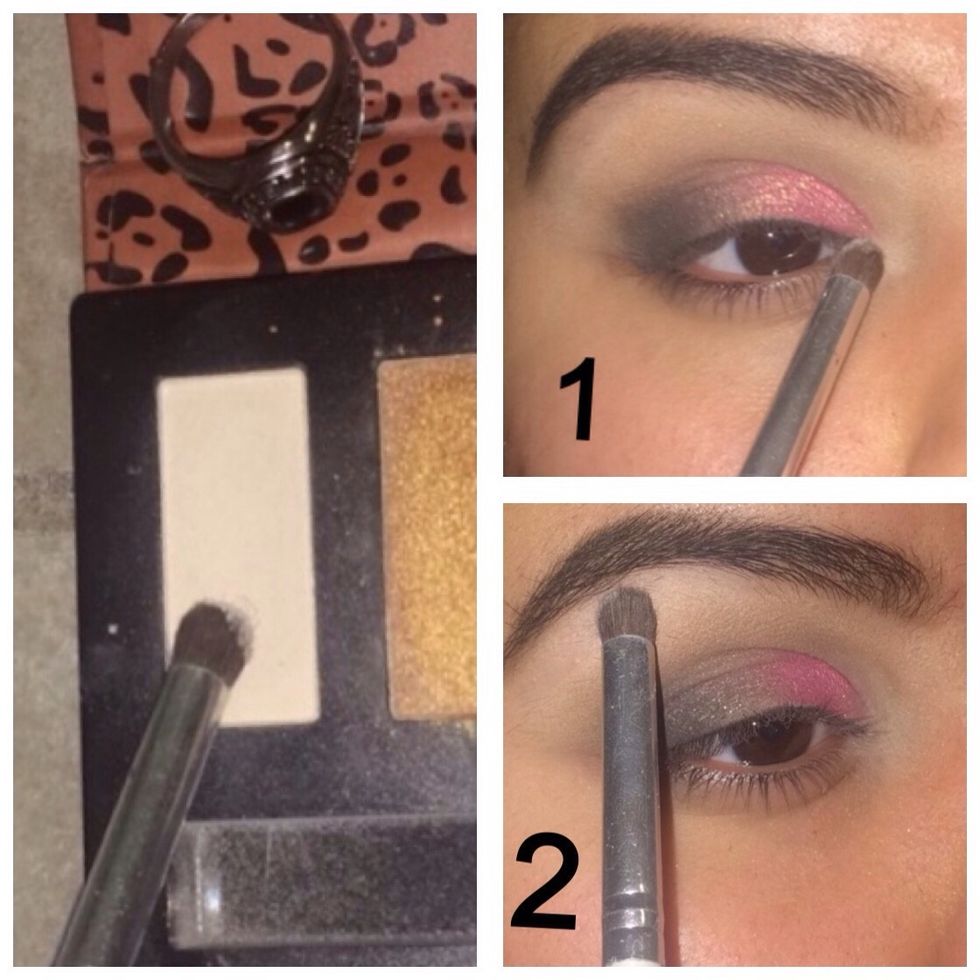 Then with a very small pencil brush, get a frosty white color and apply it to your tear duct or, "inner corner" of your eye, and on your brow bone.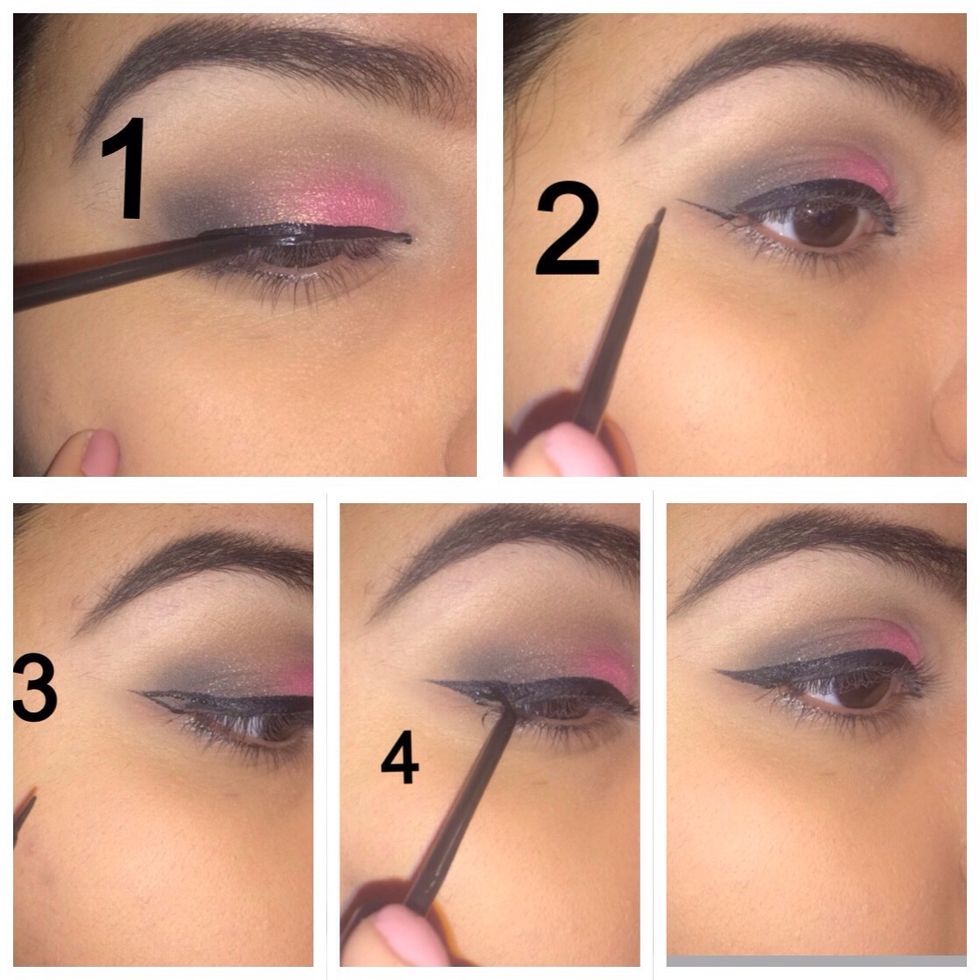 Apply winged eyeliner (if you please).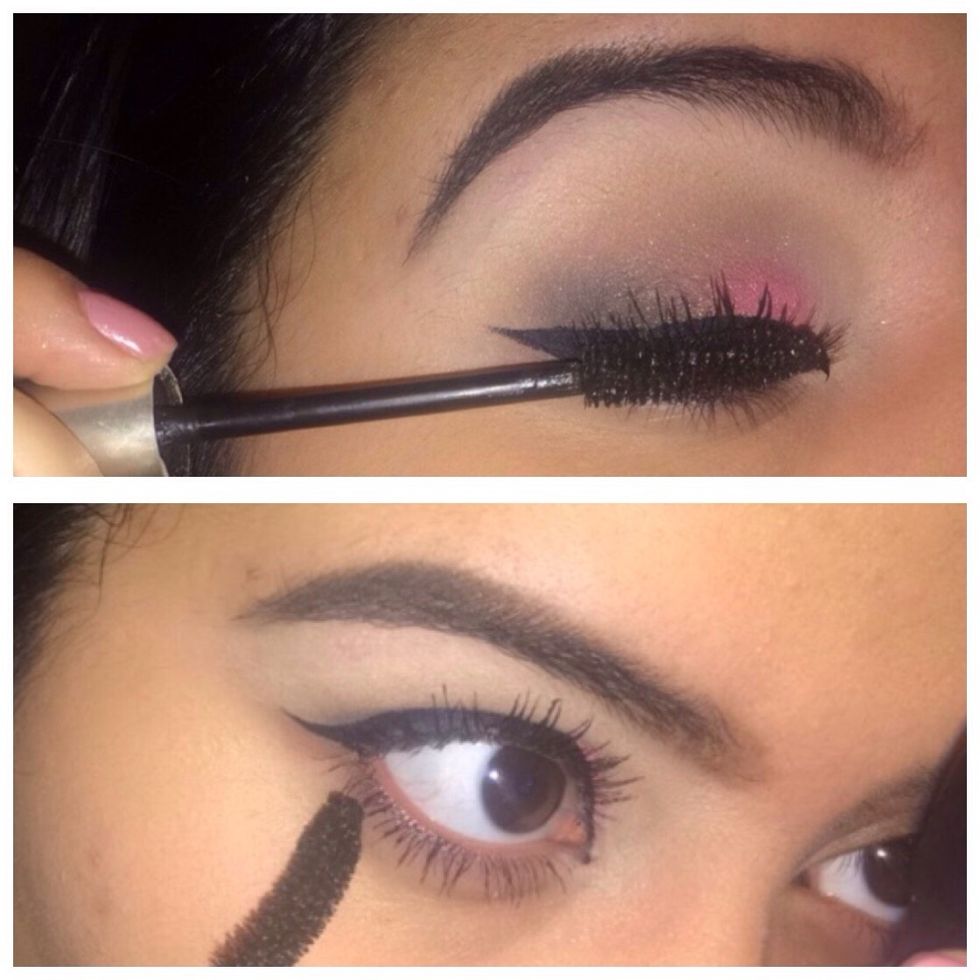 Apply top and bottom mascara.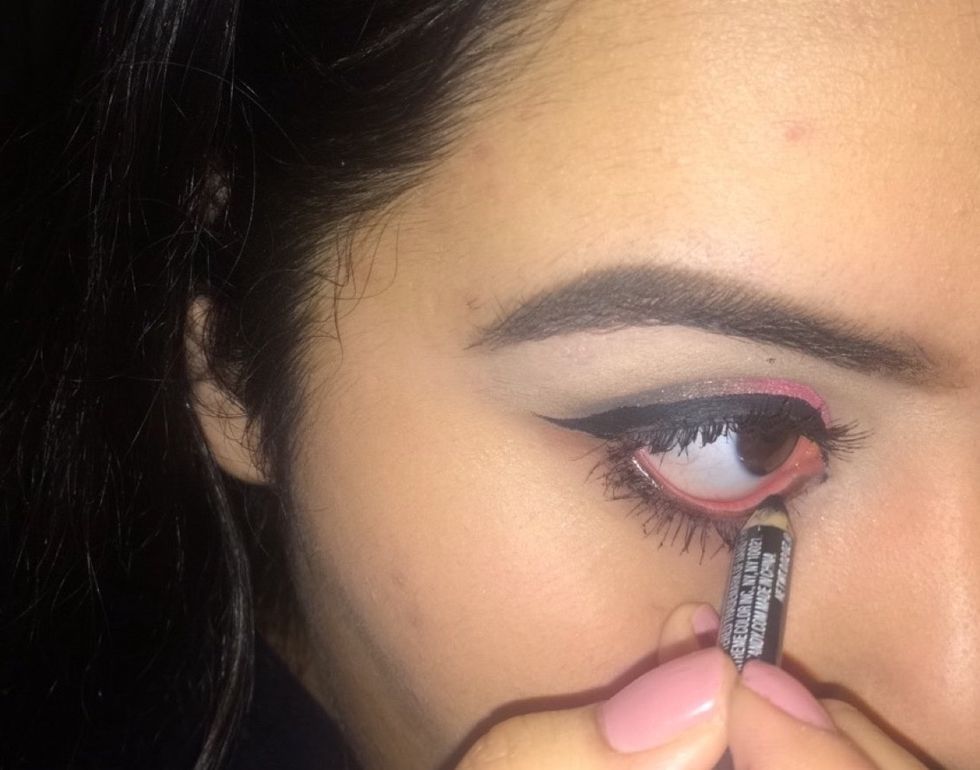 Then bottom eyeliner (optional).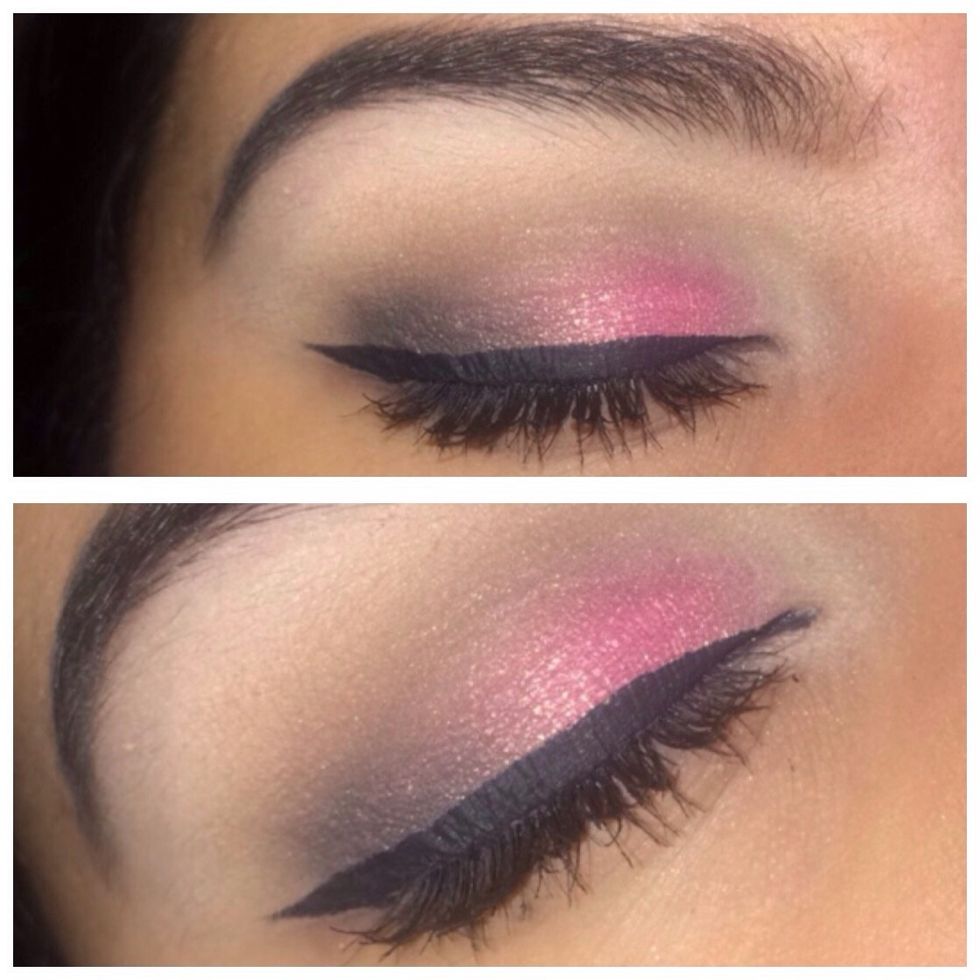 Then you are done! I hope you enjoyed this tutorial!
Blending brush
Pencil brush
Small eye brush
Dence crease brush
Light brown eyeshadow (matte)
Medium brown eyeshadow (matte)
Dark grey eyeshadow (matte)
Black eyeshadow (matte)
Shimmery pink eyeshadow
White eyeshadow (matte)
Liquid eyeliner (dries matte black)
Pencil eyeliner
Mascara
Consealer