Paint the tube with black gesso.
Add some metal embellishments with gel medium.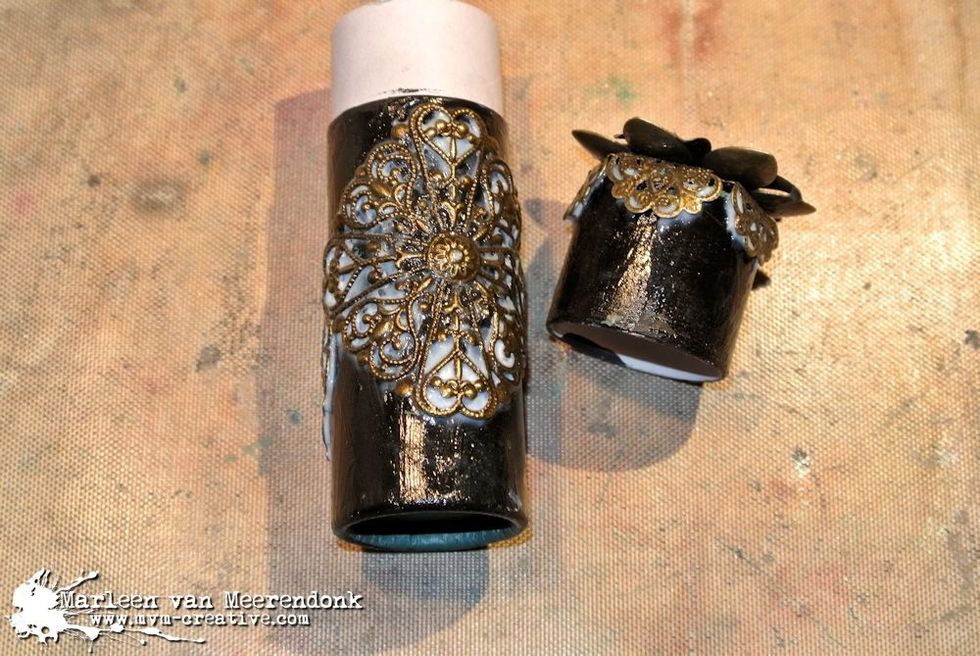 Add a extra layer black gesso.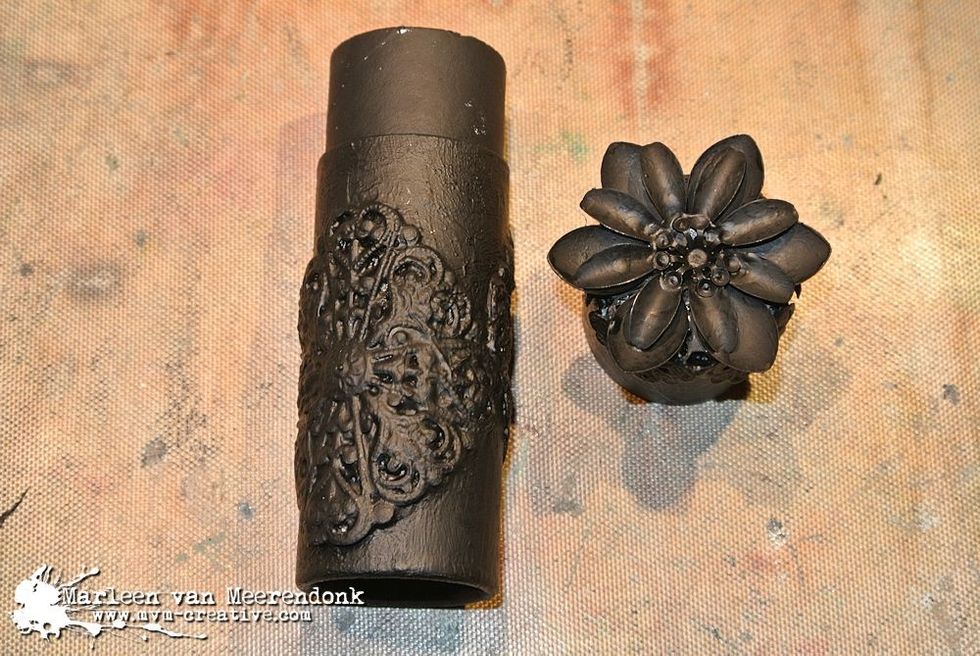 Add Truffle Stone effects with a brush (some areas, not all over).
Add Amber Sorbet also at some spots. Dry the tube.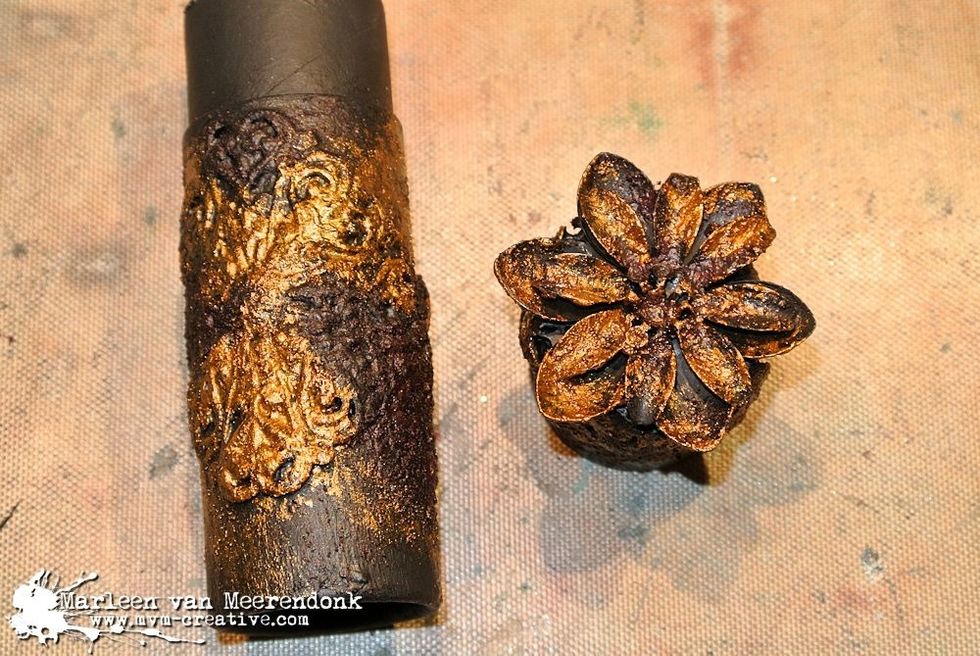 Spray water on the tube. Add Terracotta and spray extra water to make is all more translucent.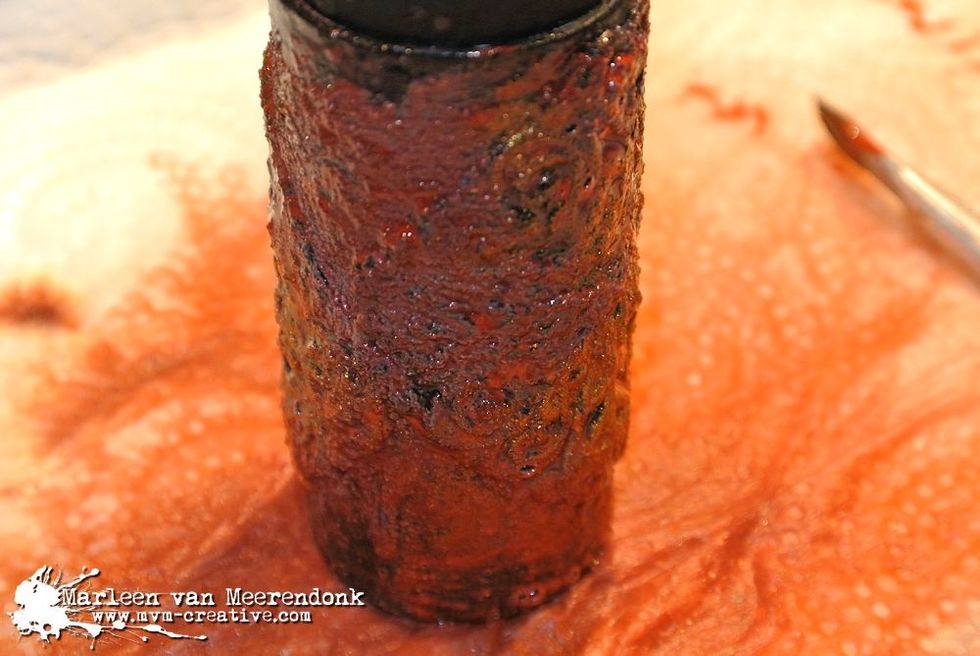 Dry with the heatgun.
Dry-brush the tube with the Amber Sorbet.
Finished! For more details and info , go over to the Art Anthology blog https://wp.me/p4DD9n-4Gk
Art Anthology Rusty Texture set.
black gesso
Metal embellishments
Art Anthology
Art Anthology is a manufacturer of dimensional mediums.\n\nCome chat with us in our Facebook Group: Art Anthology Adventures in Art