I made tiles from paperclay with a mold from my hand carved stamp.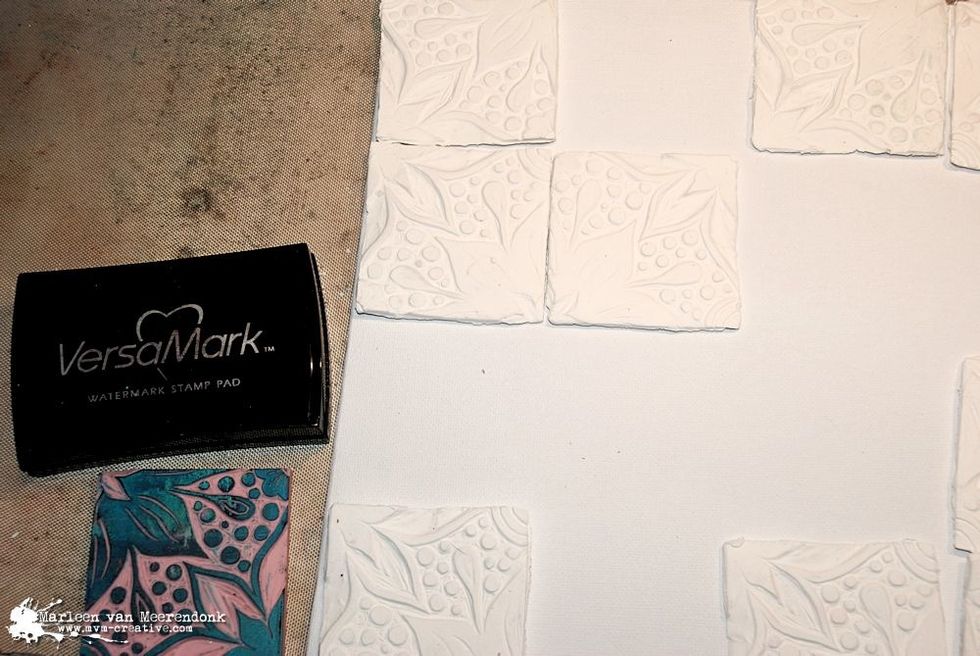 Stamp with the same stamp on the empty spaces with Versamark and clear emboss.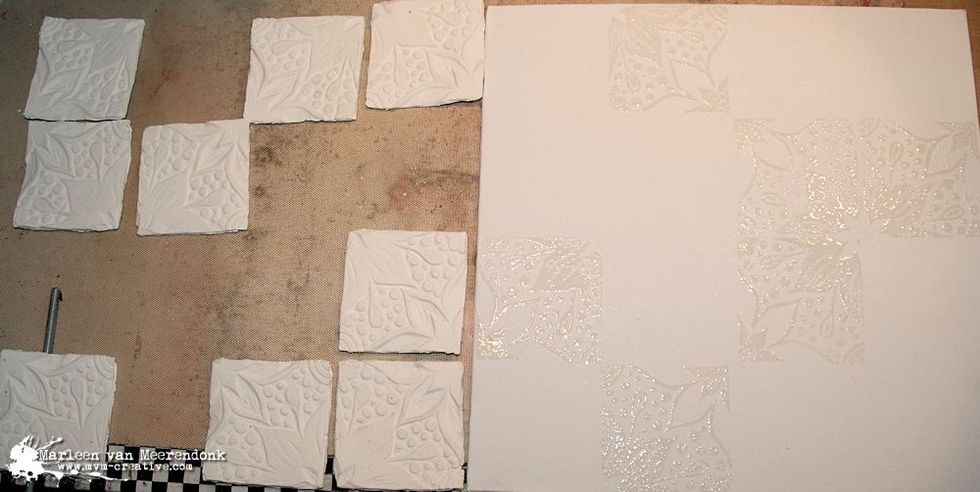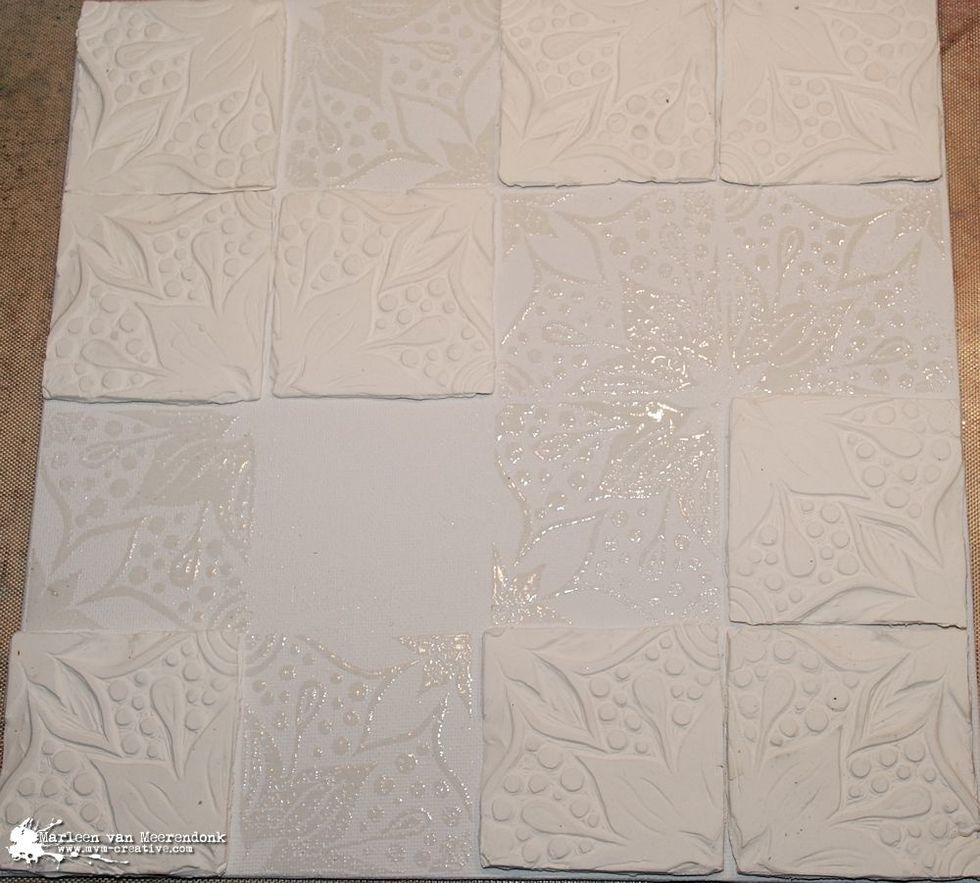 The one open spot will be covered.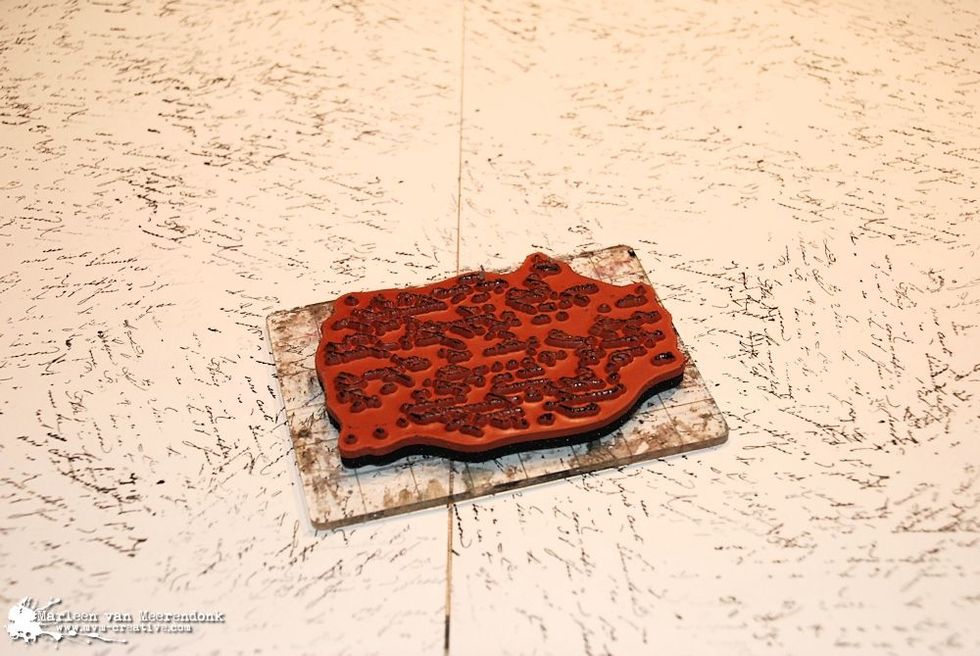 Stamp with a text stamp (Unity stamp Jolande&Marleen kit)some mixed media paper.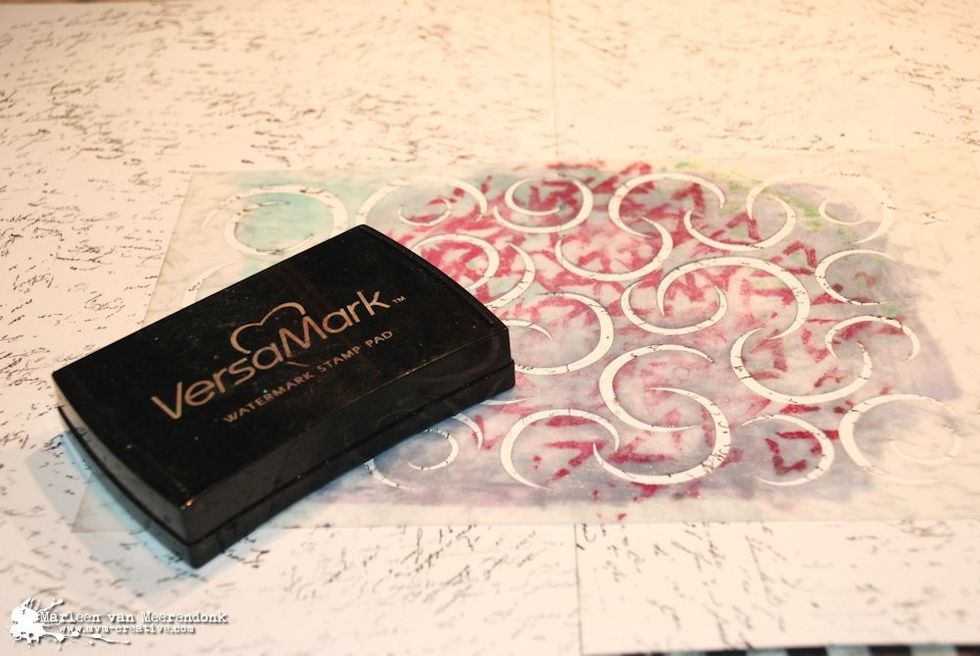 Emboss with the Luna stencil.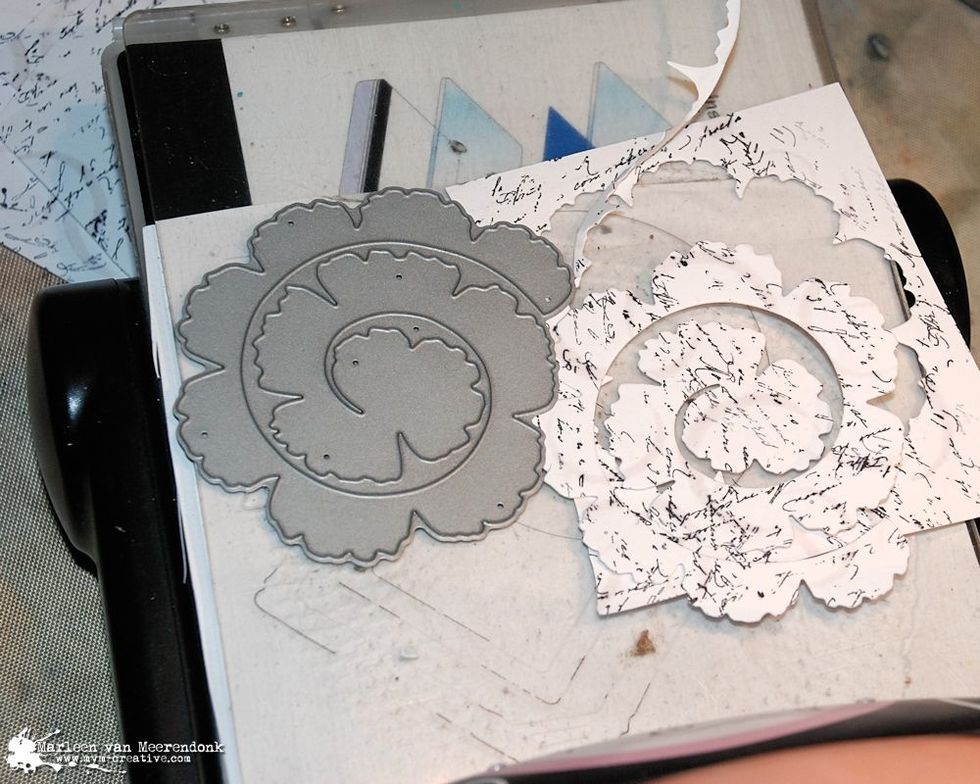 Cut flowers !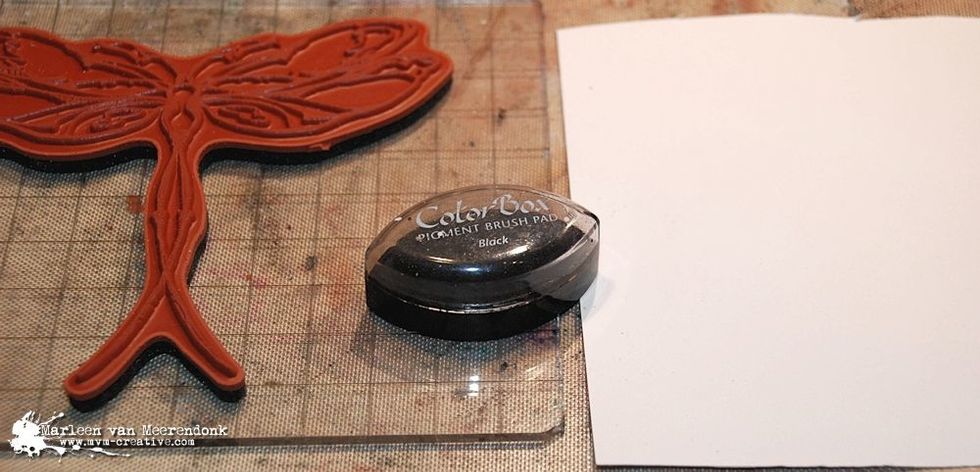 Stamp a Dragonfly (Unity stamp) .
Paint with Sorbet and cut.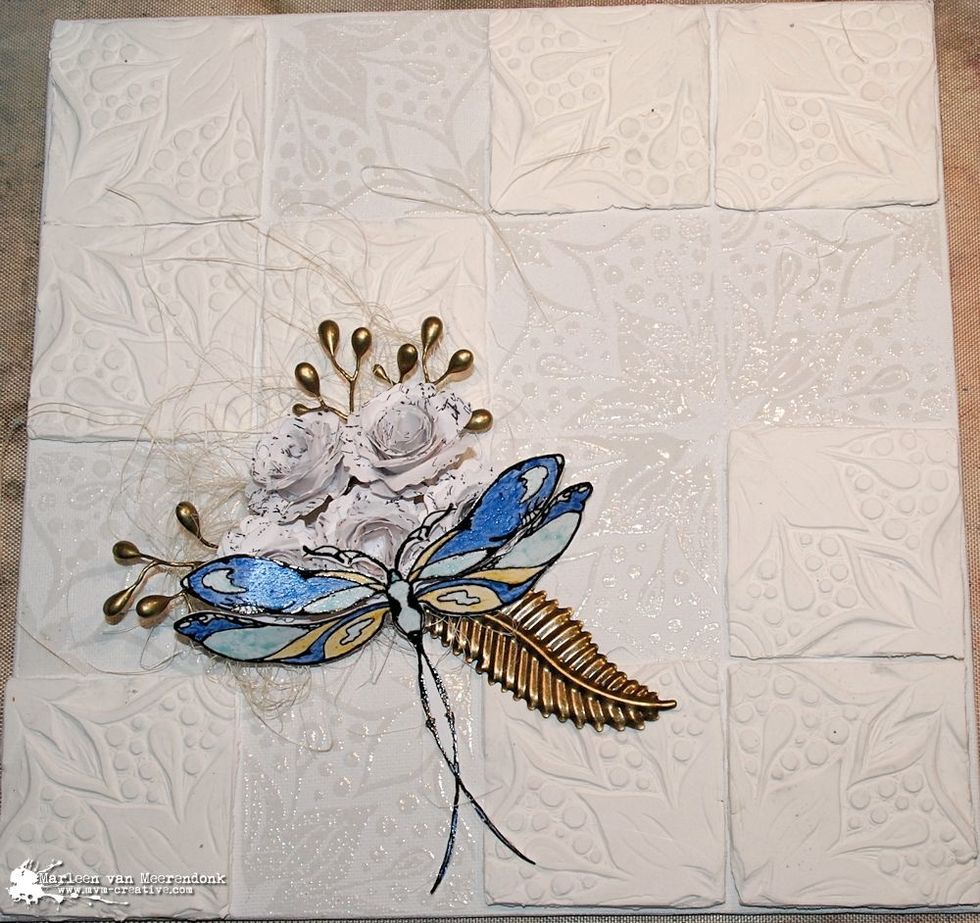 Add the embellishments flowers and Dragonfly to the canvas.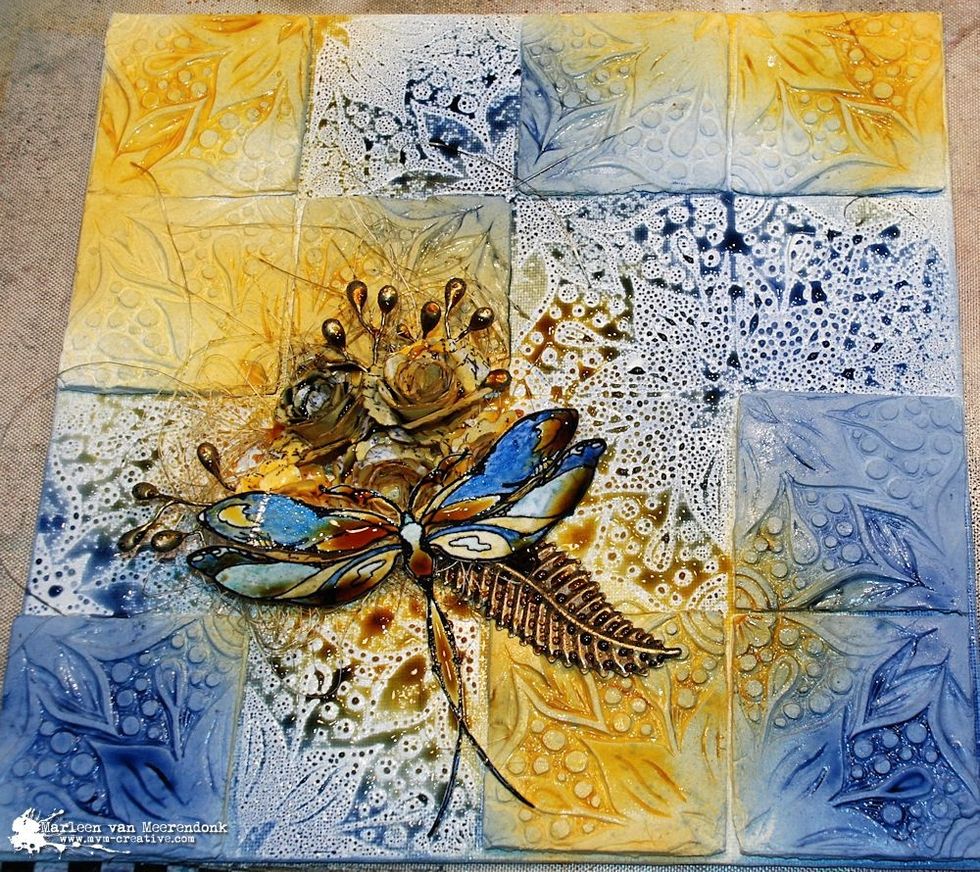 Spray with the Colorations.
Let it absorb for a minute and dab with a paper towel.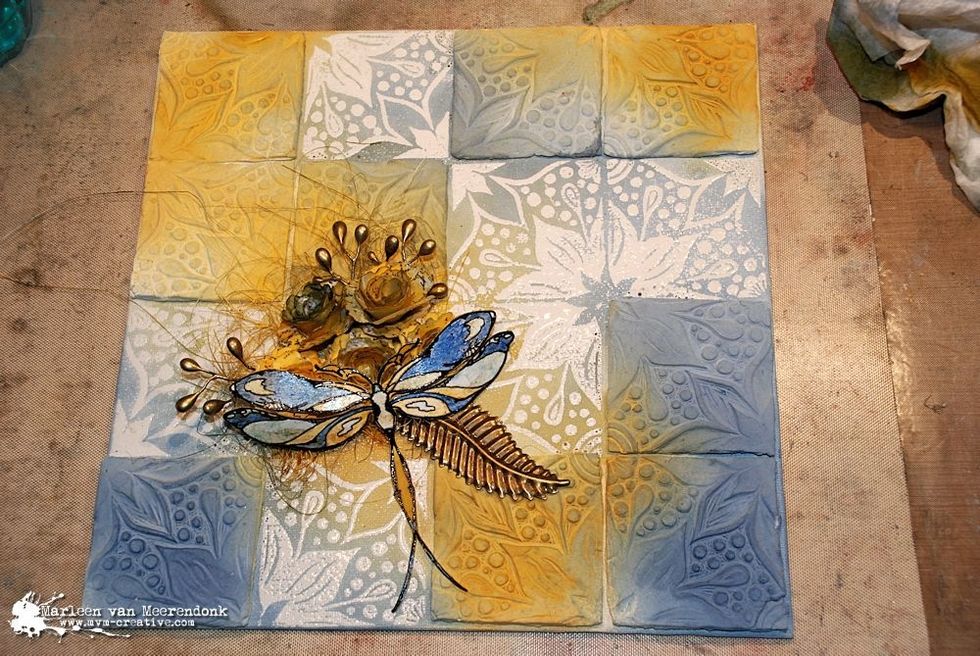 Dry with the heatgun.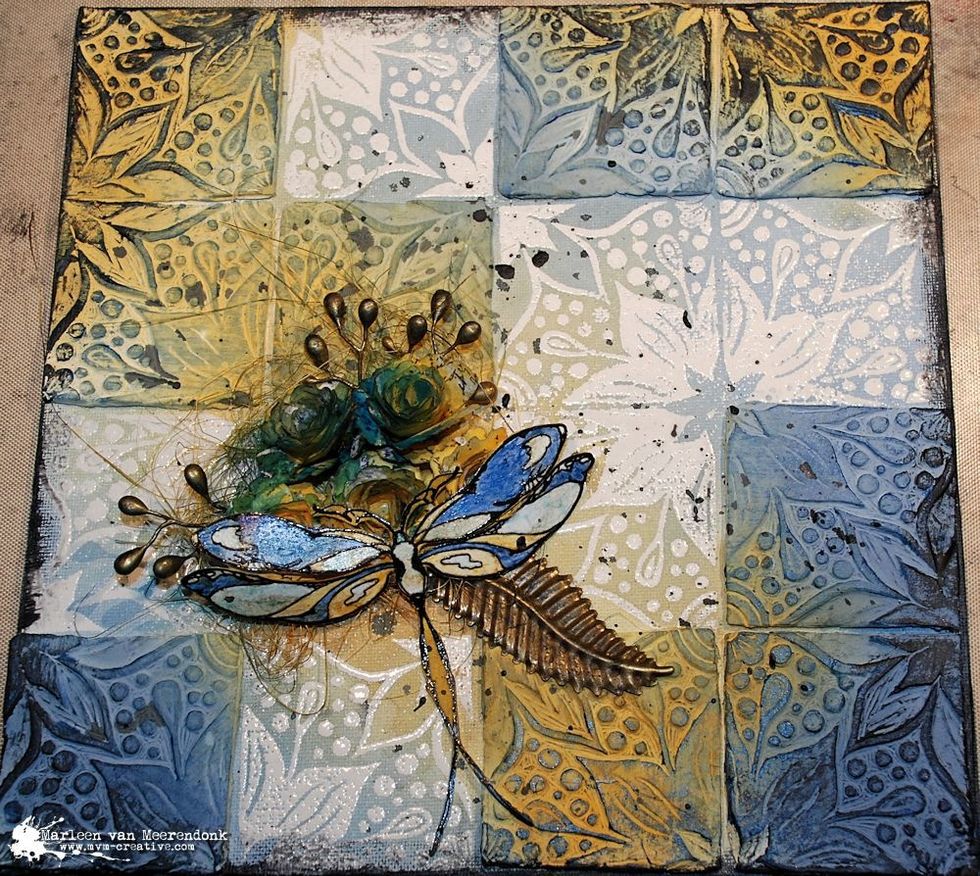 Dry brush the tiles with Velvet Reef and Tuxedo. Add some water to Tuxedo Velvet and splash.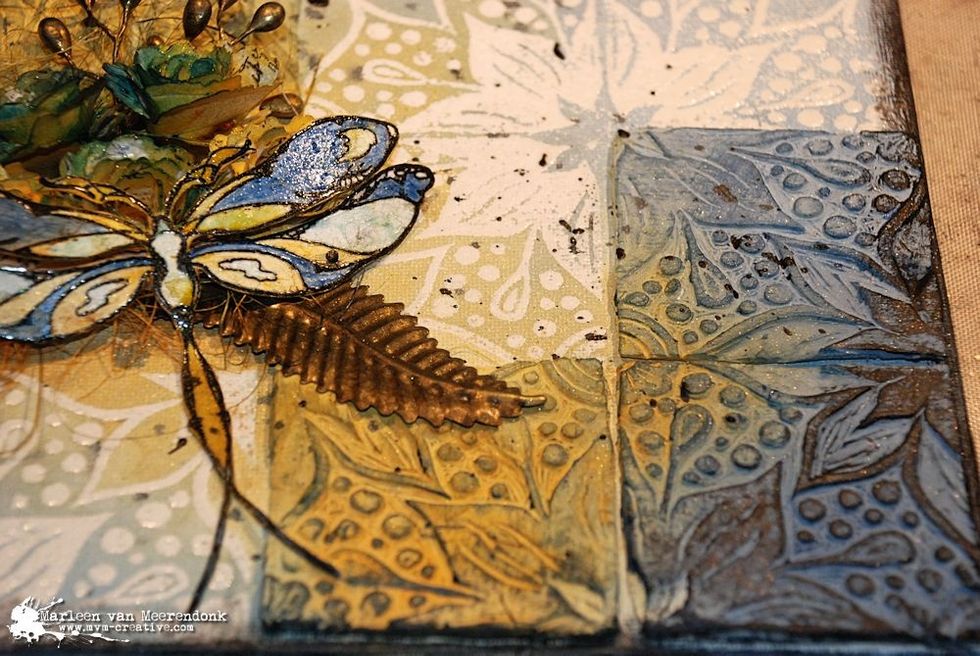 For the last effect add a little Fairy Dust for some extra sparkles.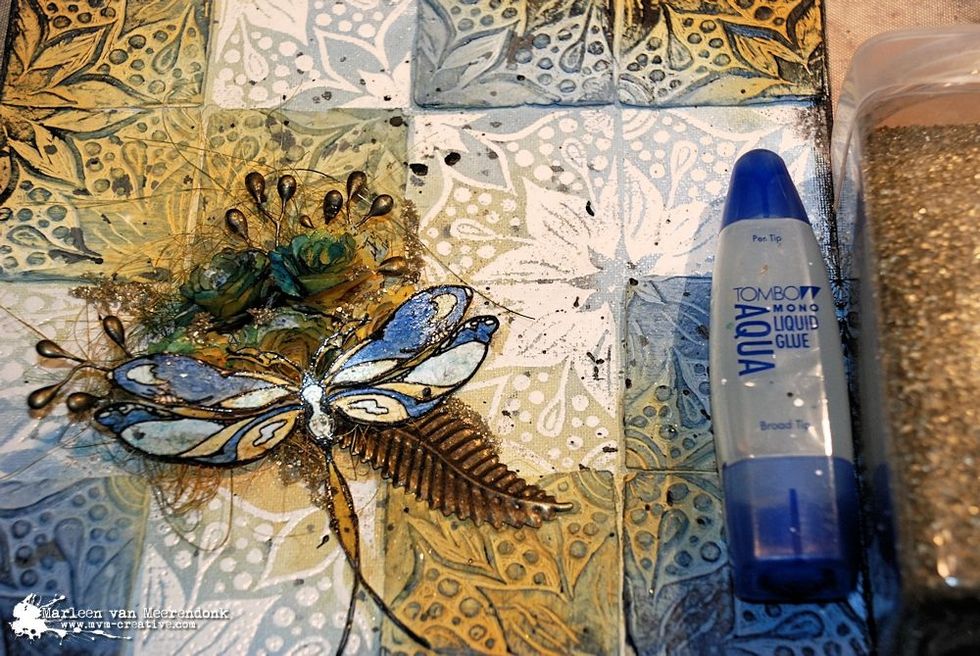 And add some extra glass glitters. Finished!!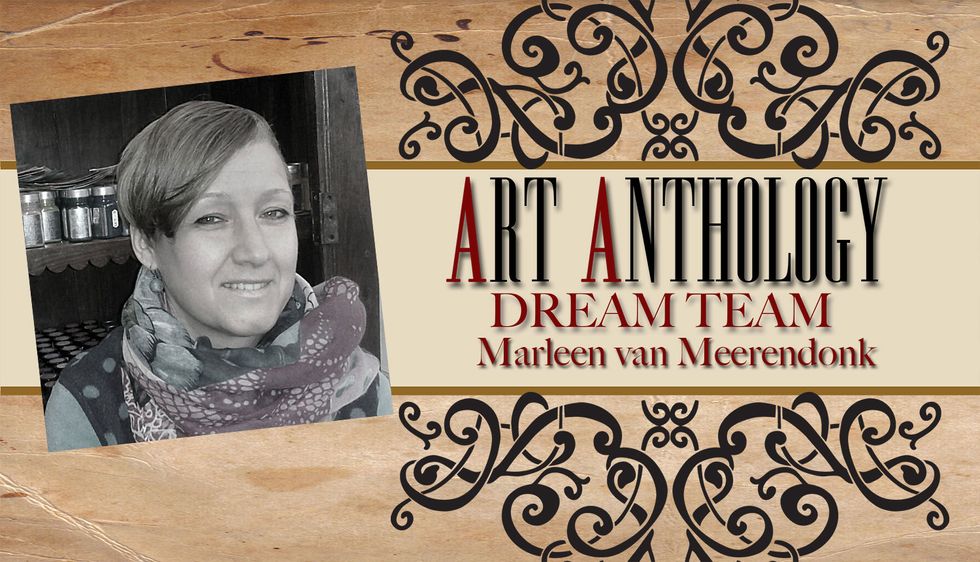 Thanks for watching! For more detail photos and more ART visit the Art Anthology blog http://wp.me/p4DD9n-4ng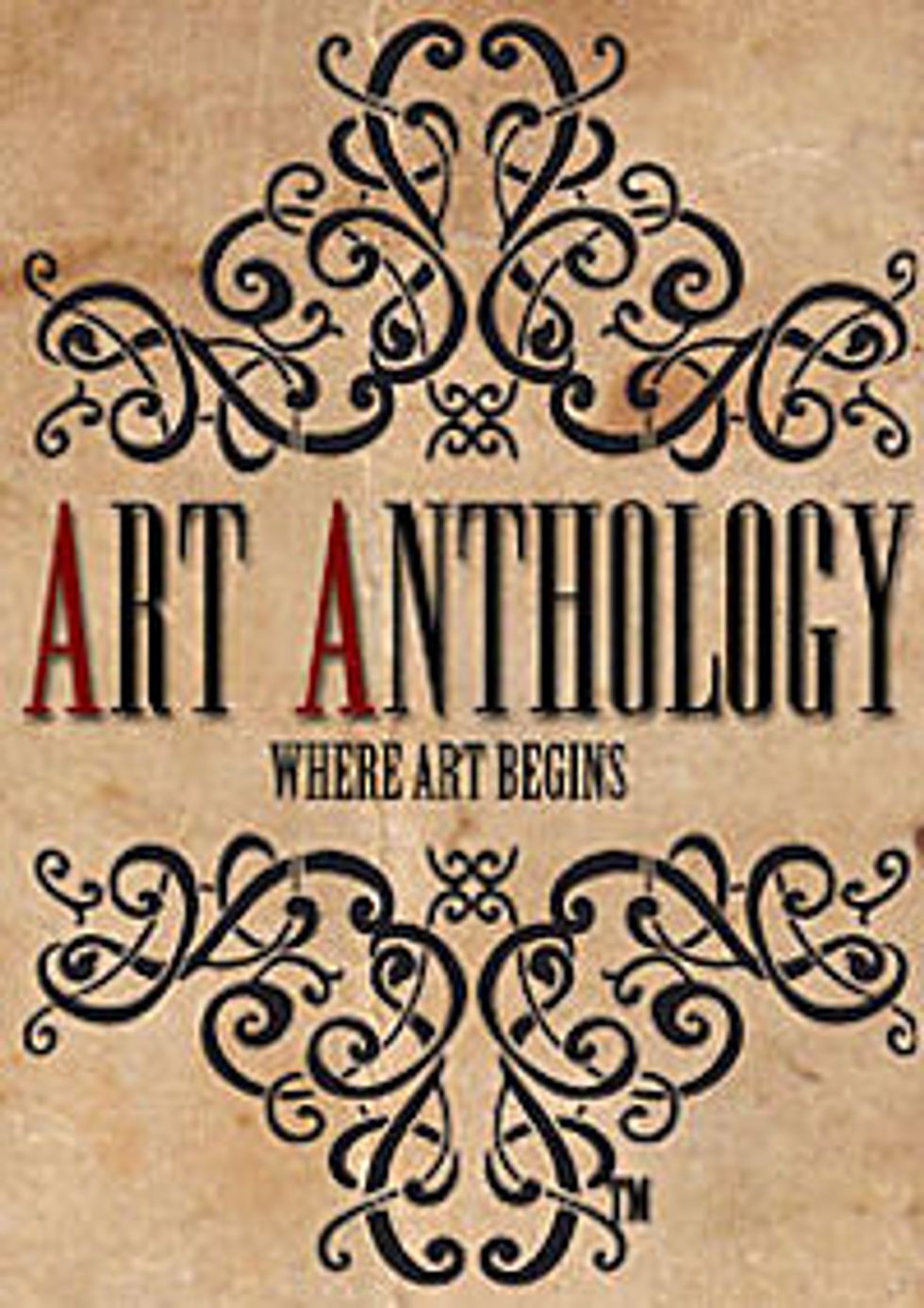 For more inspiration check out Art Anthology on Pinterest and YouTube. Join our Facebook group Art Anthology's Adventures in Art, where you can share your creations! http://www.artanthologyinc.com/
Atr Anthology:
Sorbet: Honolulu, Pixi, Vegas Gold
Colorations: Timeless, Ink Spot, Indigo
Velvet: Reef, Tuxedo
Fairy Dust: Gilded Gold
Stencil: Luna
Unity stamp, ink, embossing powder
Embellishments
Paper clay
Art Anthology
Art Anthology is a manufacturer of dimensional mediums.\n\nCome chat with us in our Facebook Group: Art Anthology Adventures in Art