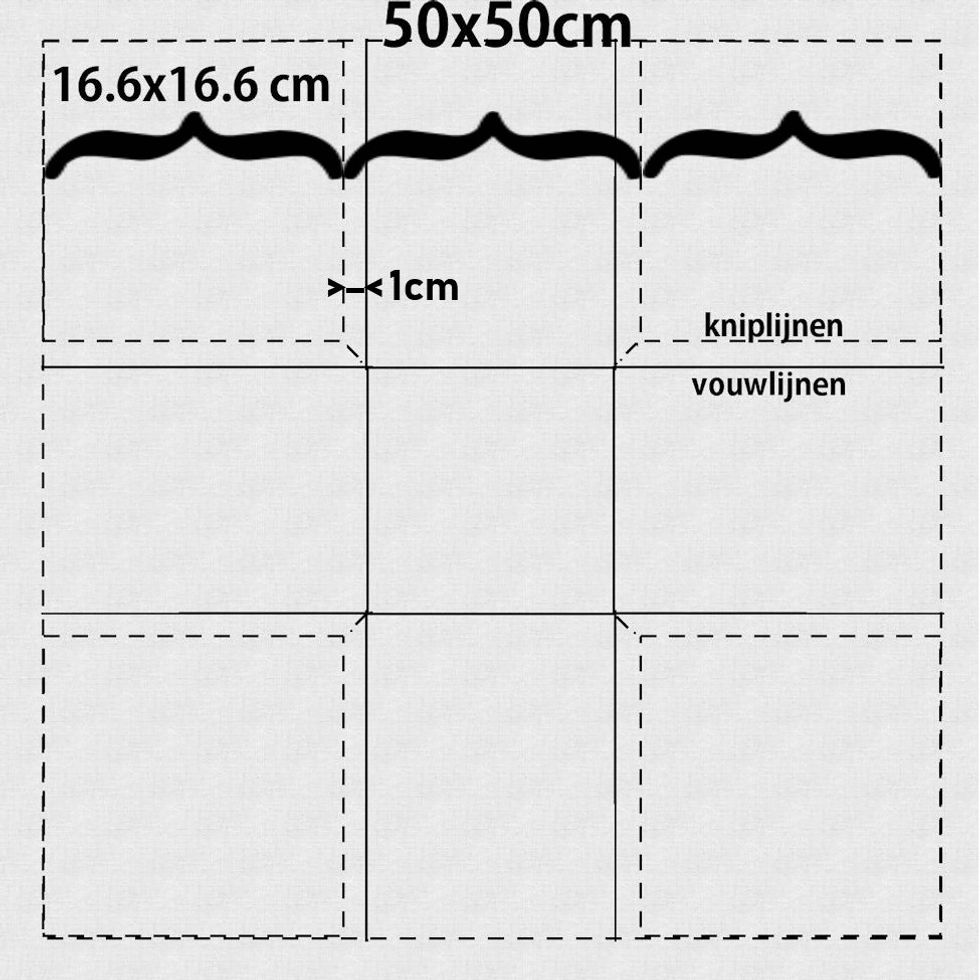 Cut and fold the leather-paper like this. Kniplijn=cutting line vouwlijn is fold line. Safe the parts jou cut out.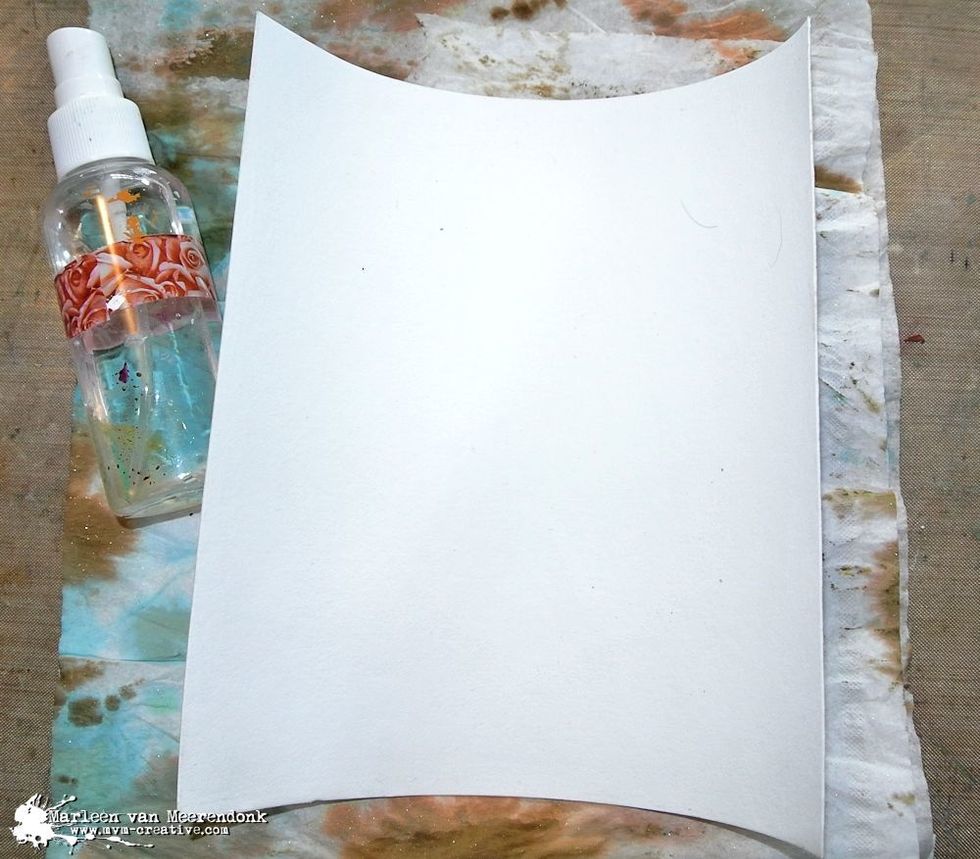 Spray the 4 parts with water.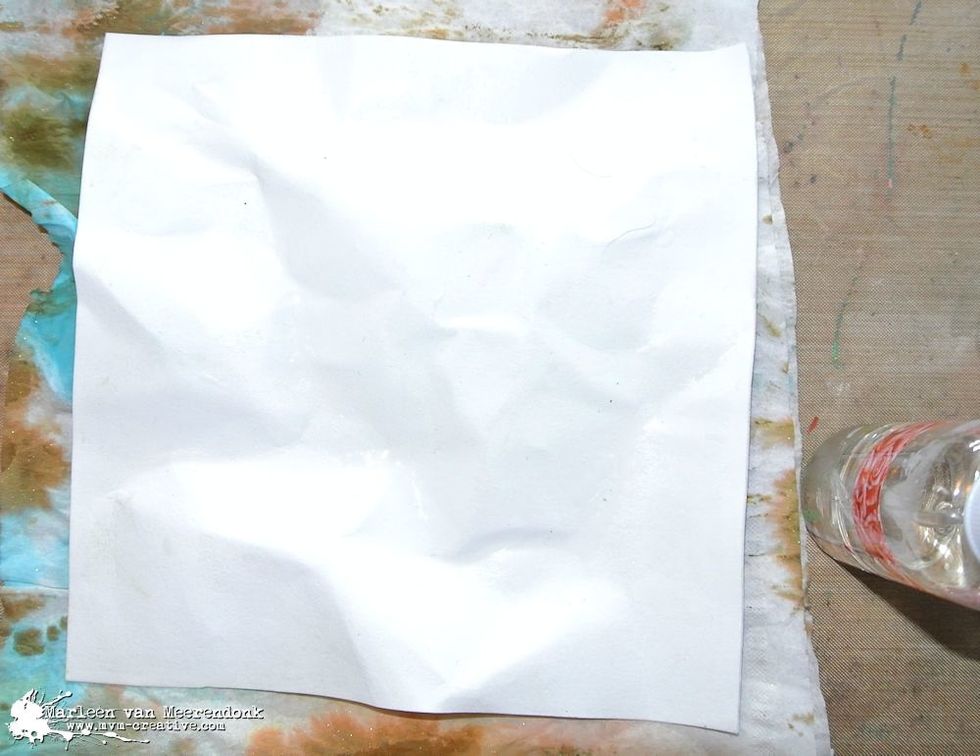 Wrinkle them.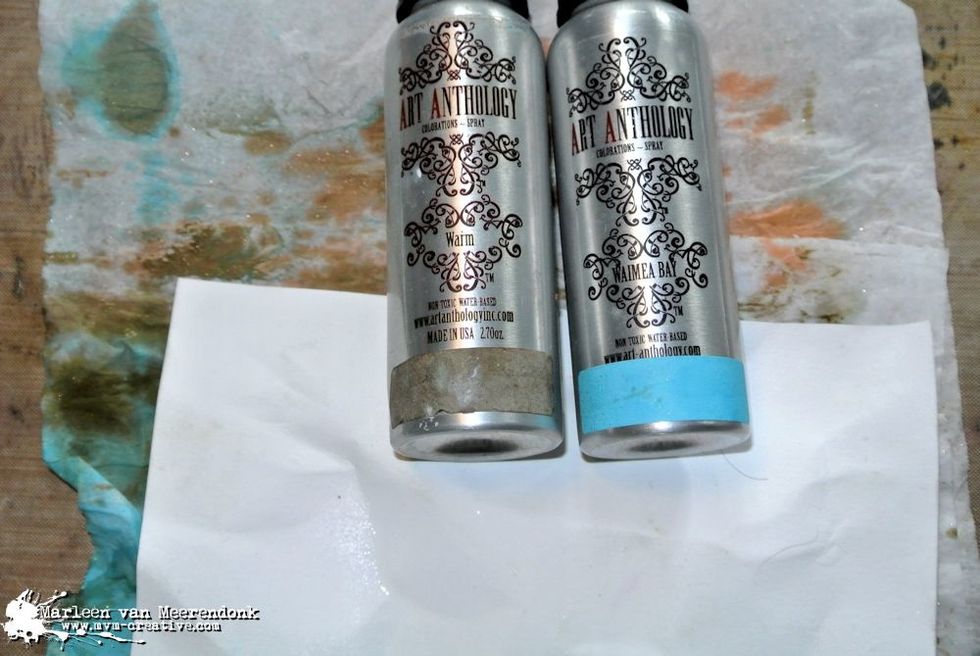 Spray them! I Also used an old color Rusty, you can also use Juicy.
Let it flow a little and dry with the heatgun.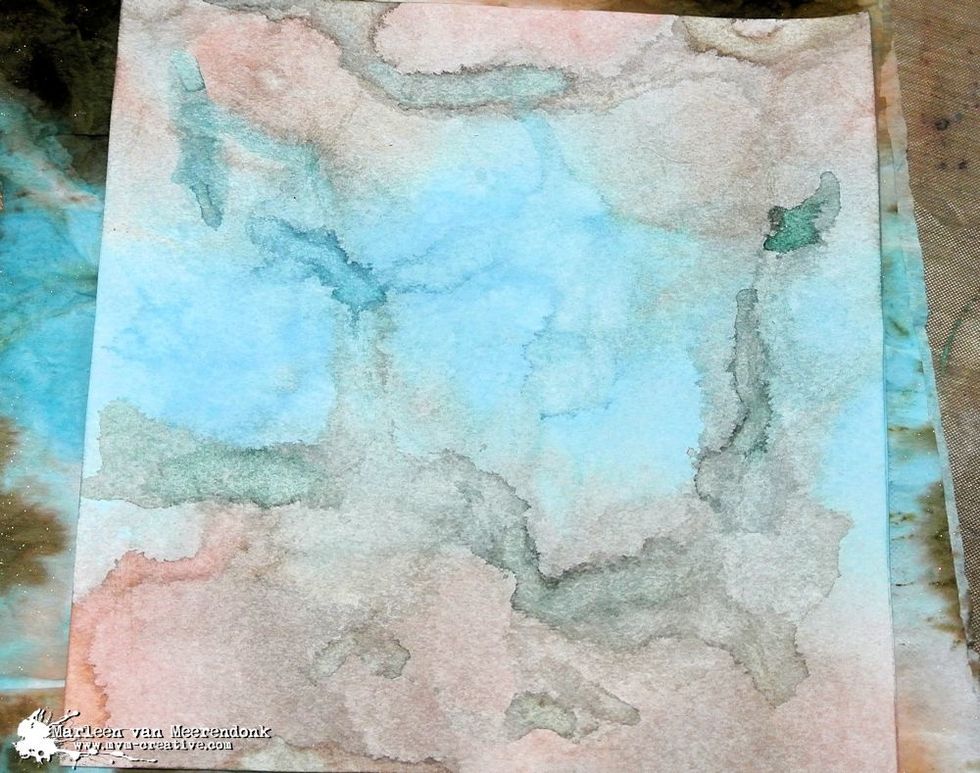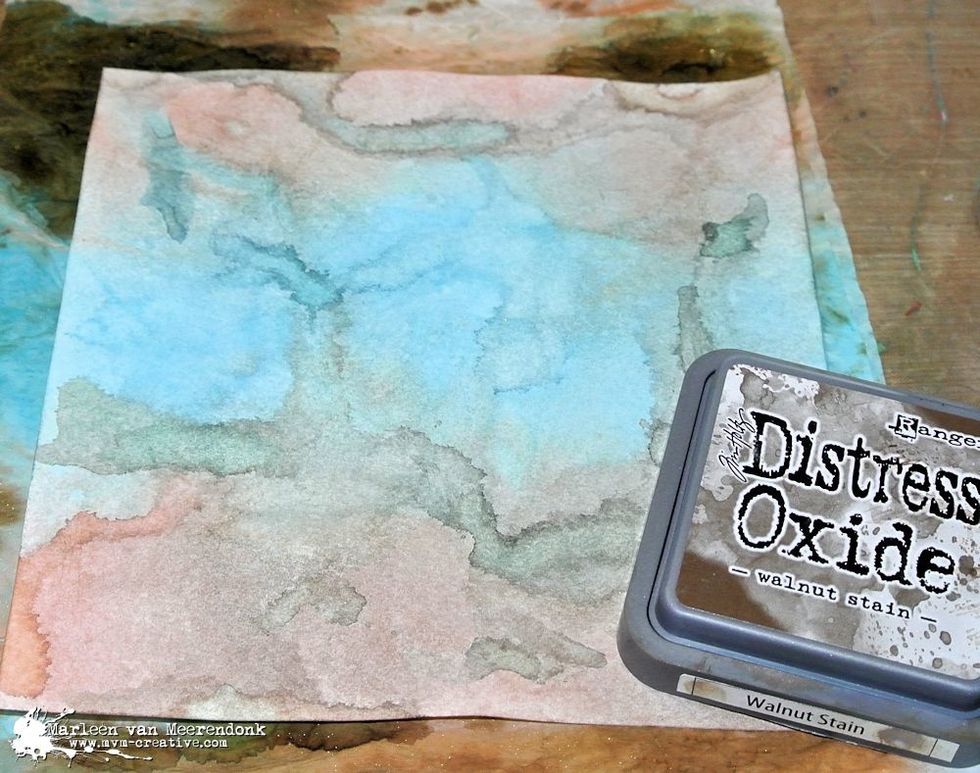 Rub your ink pad with less pressure over the paper.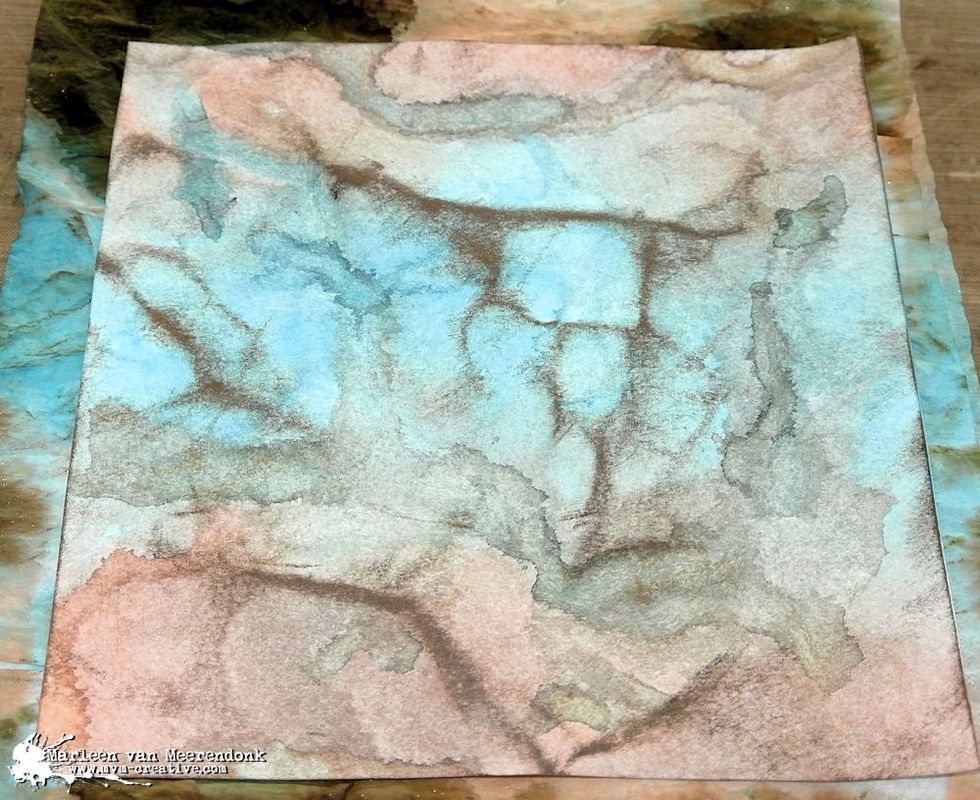 It only takes the wrinkled parts.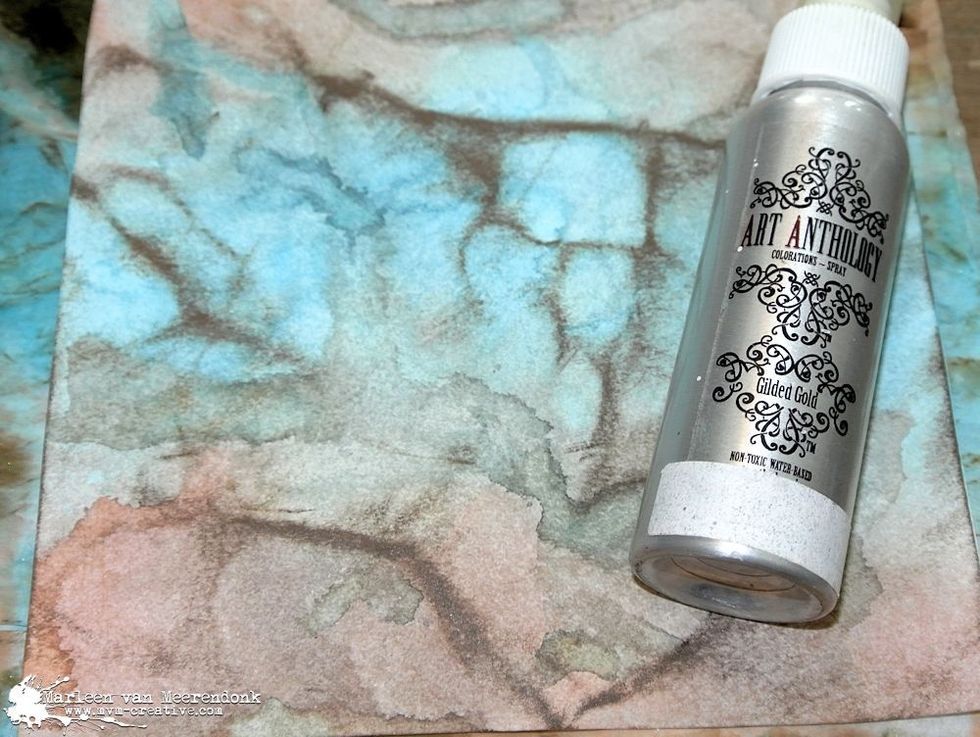 Take your Fairy dust! Instead of water we use this shimmer spray to activate the distress oxide and make it all more weathered.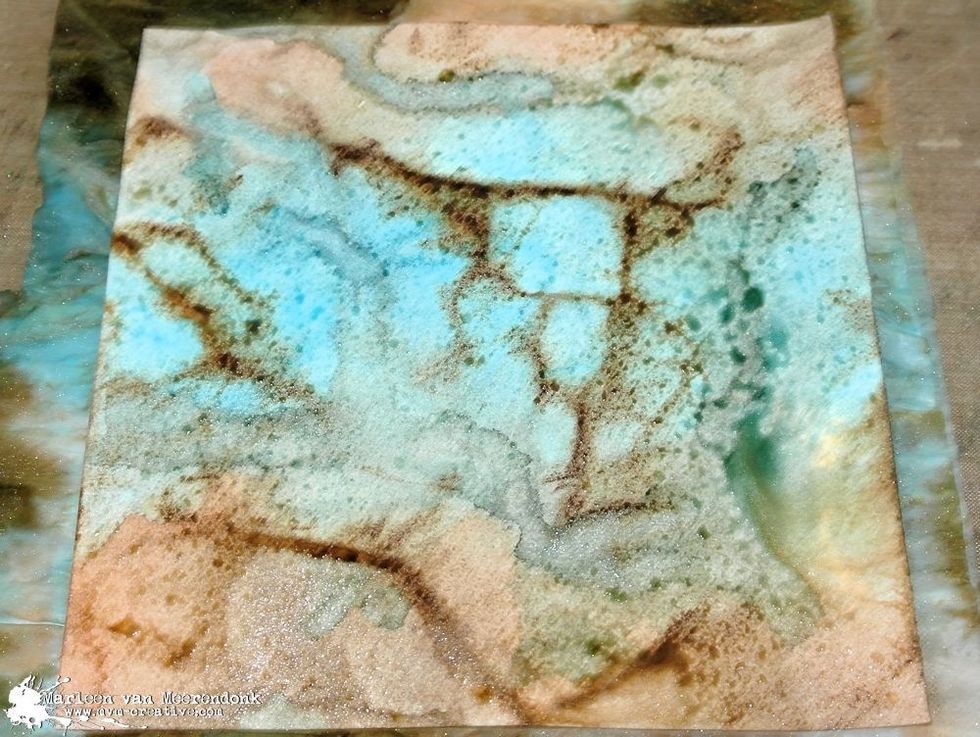 Also the Coloration colors will be more weathered.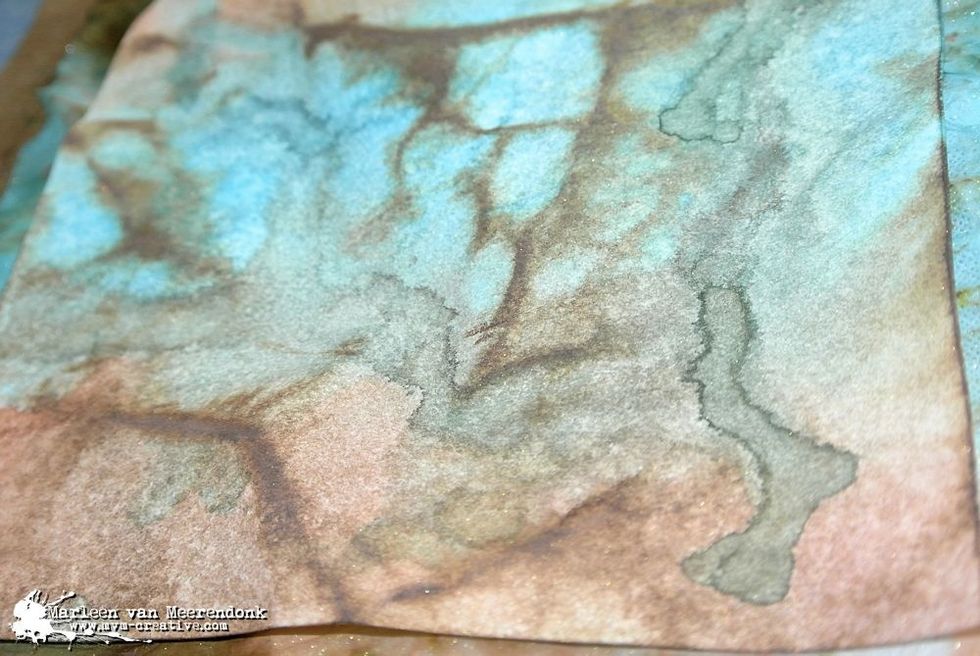 Hope you can see it.... but there are gold sparkles everywhere!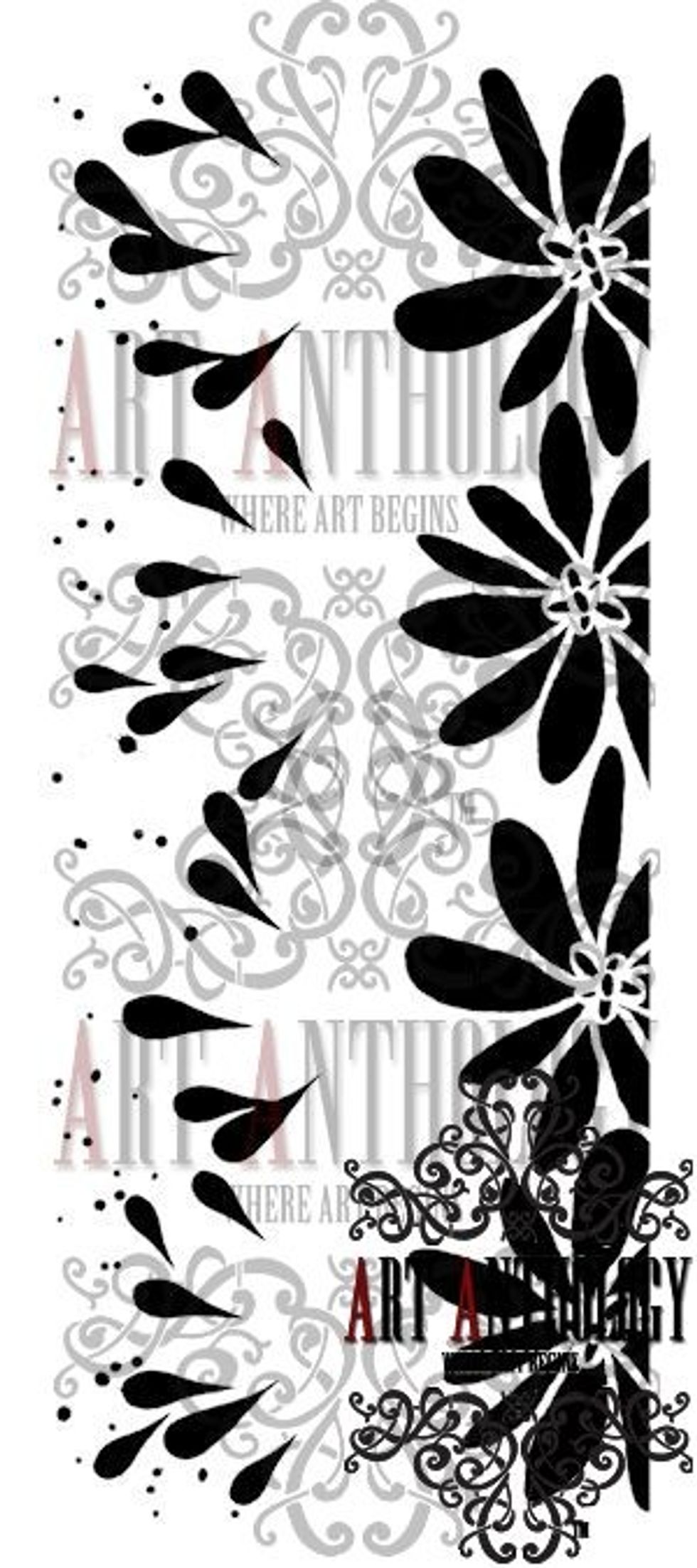 Border Stencil 1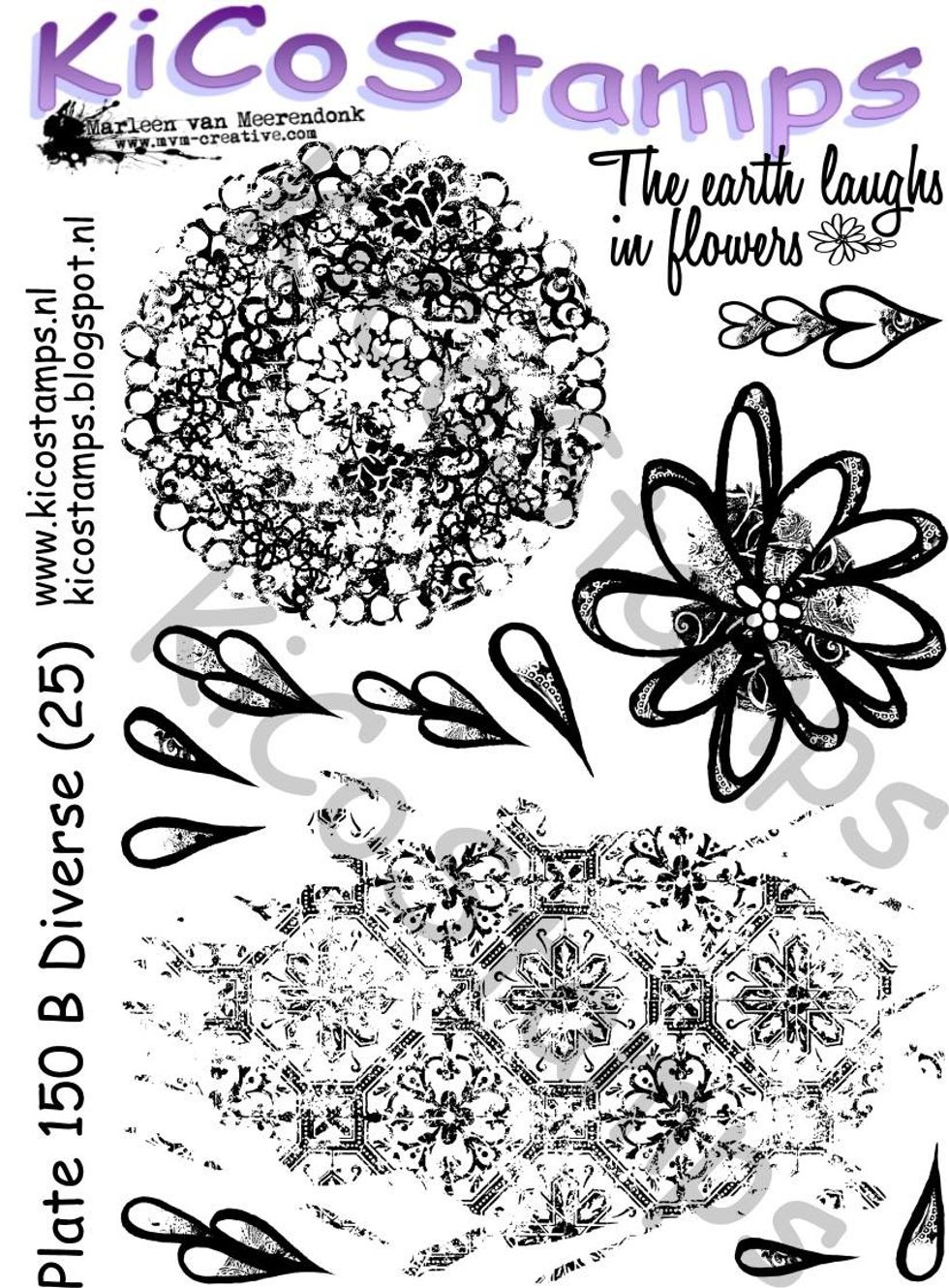 KiCoStamps.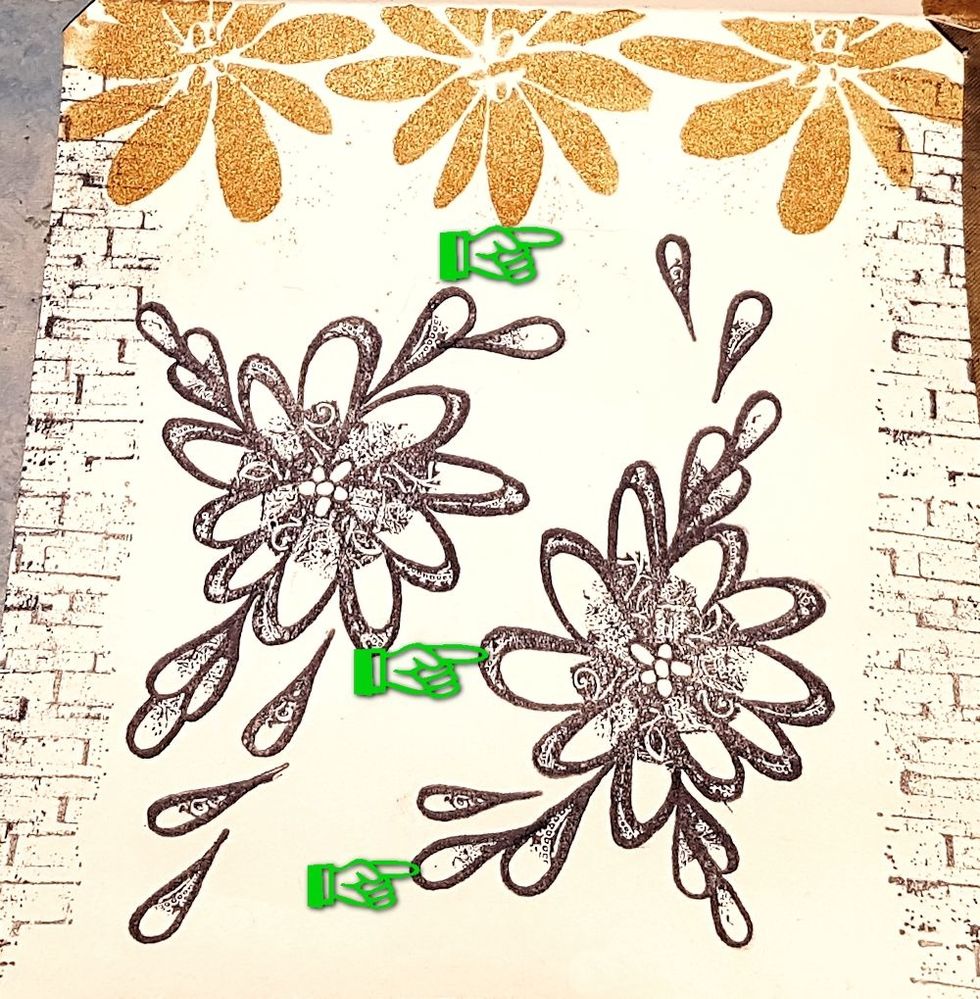 Add the Clear Coat with the Border Stencil and to some parts of the stamped flowers.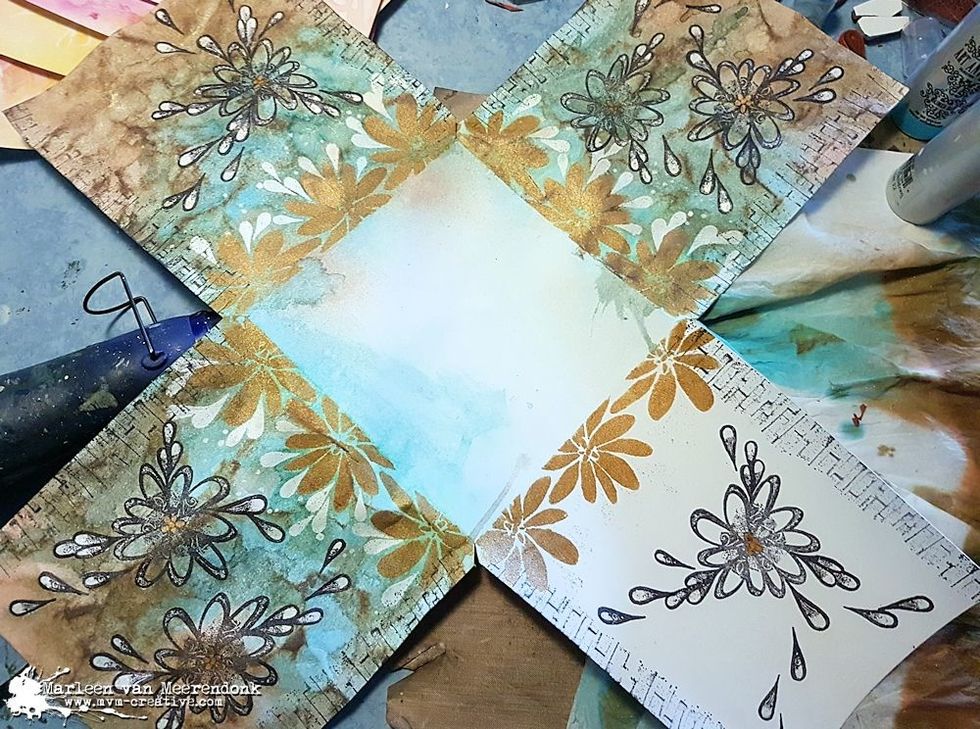 Now do the same as you did with the 4 paper parts with the rest of the paper.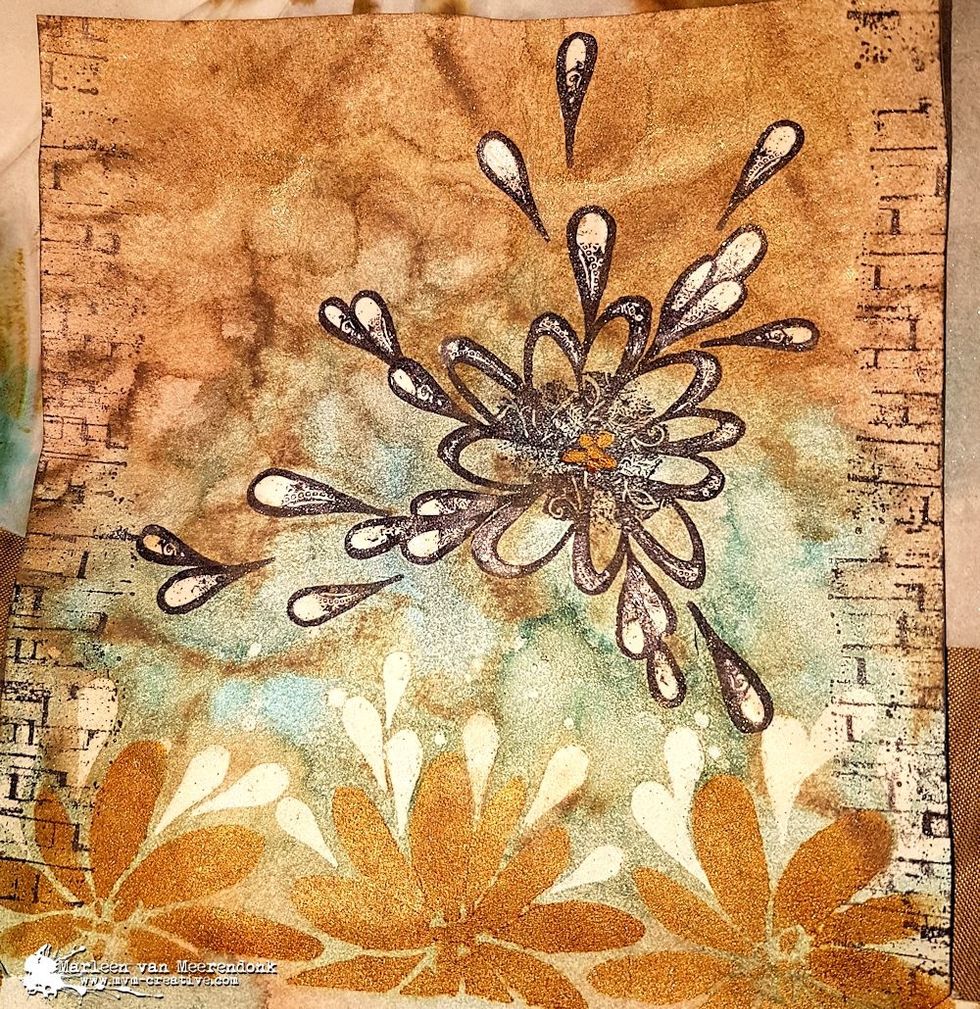 Clean with a baby-wipe the parts with the Clear Coat.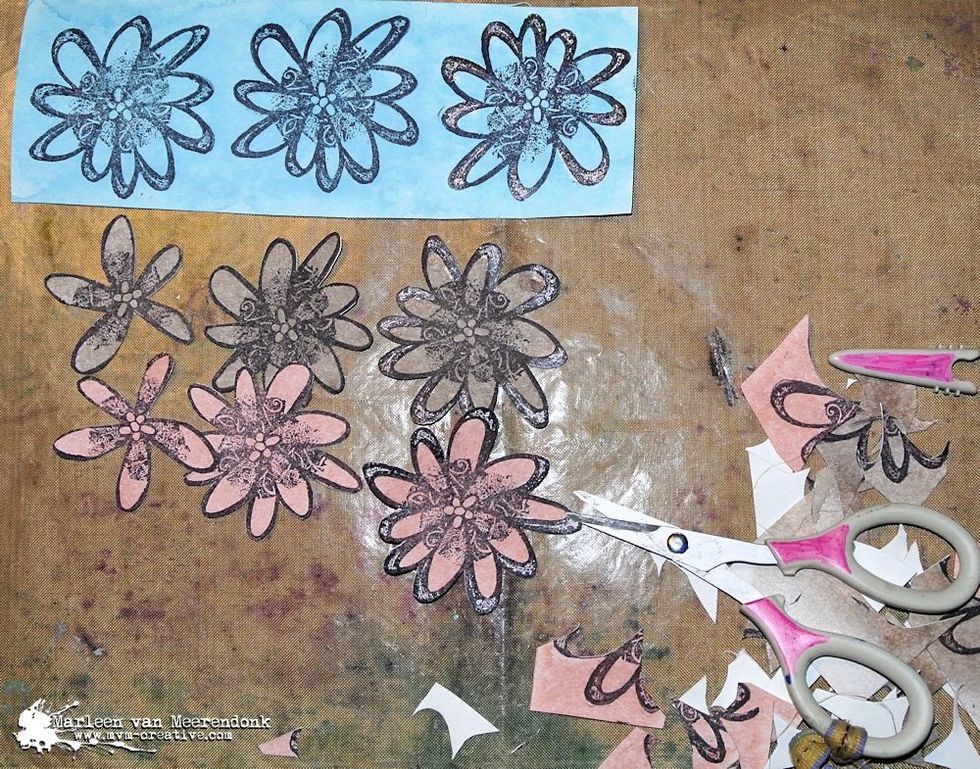 Stamp, paint and cut some flowers.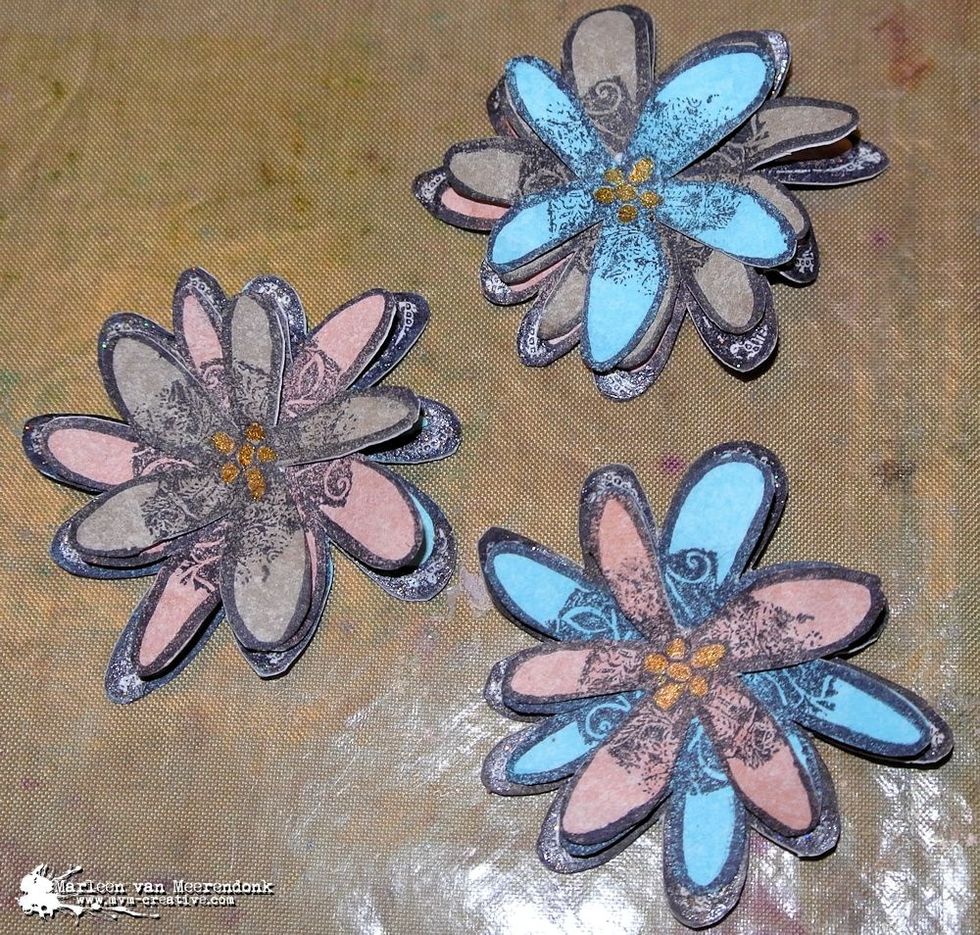 Stick them together.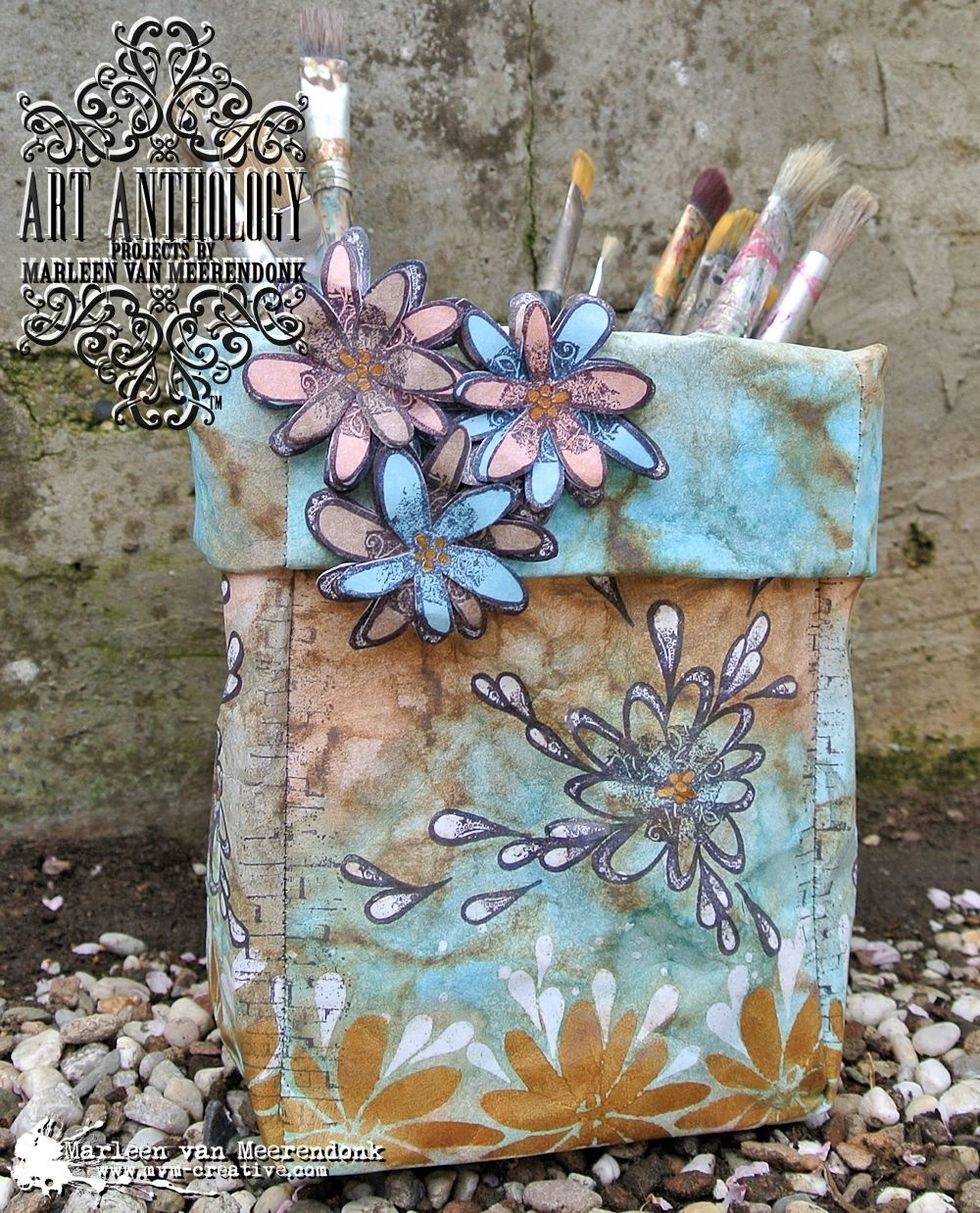 Sew the bin together. Sew the 4 separate parts together and sew them on top of the bin and fold them inside out. Finished!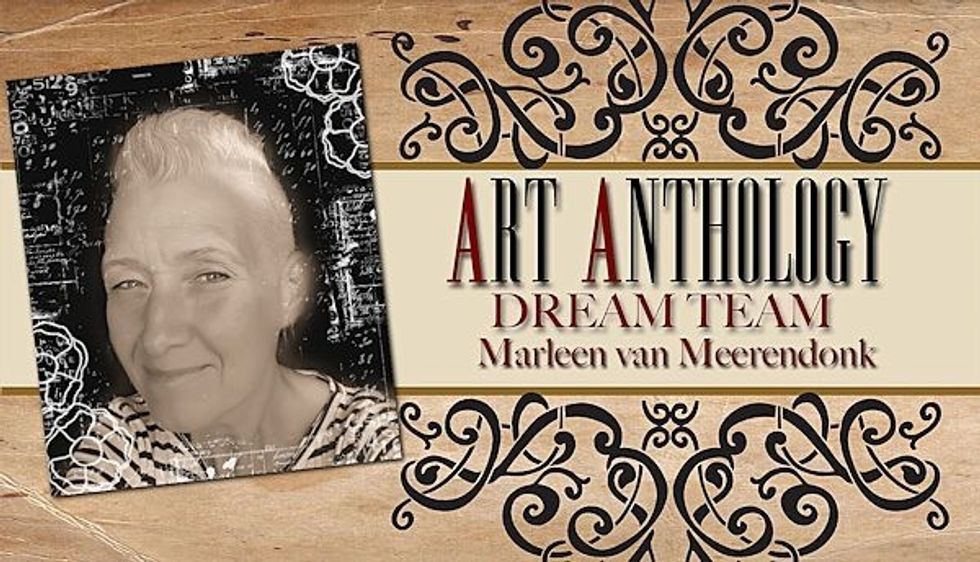 https://mvm-creative.com
For more details visit the Art Anthology Blog: https://wp.me/p4DD9n-5cB
Art Anthology:
Colorations: Waimea Bay, Rusty, Warm.
Clear Coats: Dazzle.
Stencils: Border stencil 1.
Texture sets: Rust (sorbet Amber).
Fairy Dust: Gilded Gold
Other:
Leather paper
KiCoStamps
Distress Oxide
Art Anthology
Art Anthology is a manufacturer of dimensional mediums.\n\nCome chat with us in our Facebook Group: Art Anthology Adventures in Art