Add gesso to your burlap Art Journal page and dry with the heatgun.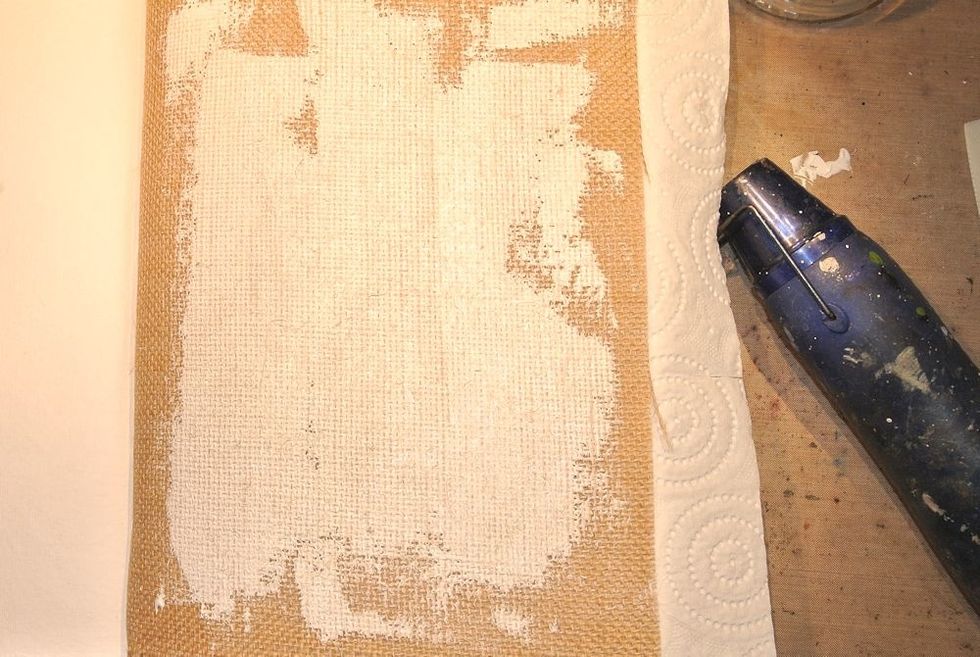 Add Taxi Cap with a pallet knife. Dry carefully with the heatgun.
And also add Tango and Fiesta and dry.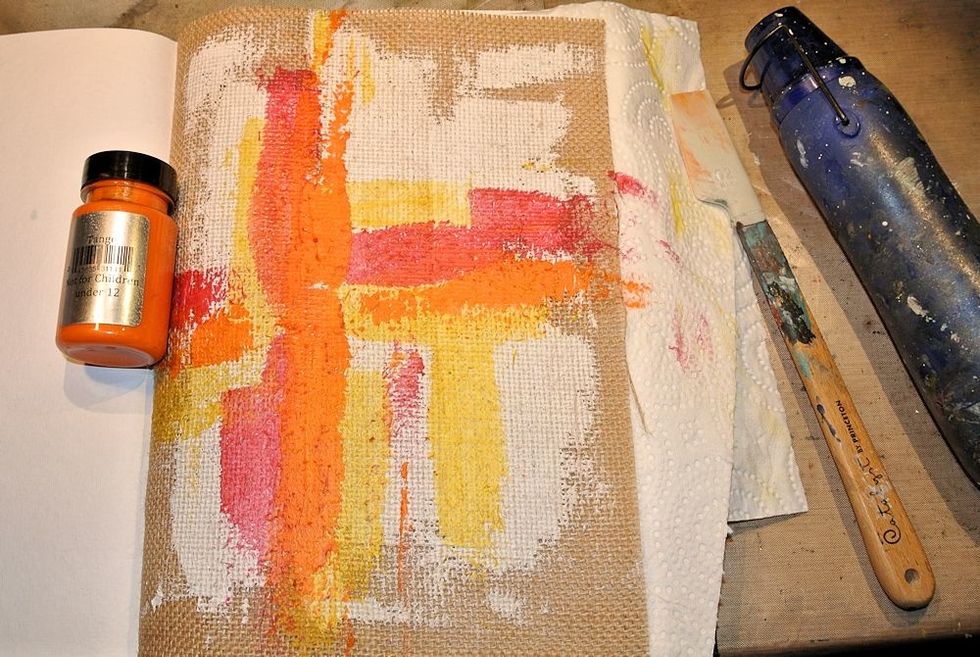 Add some Washi tape.
Add Velvet Reef with the Luna stencil. Now I use it on Burlap so it will be a little messy.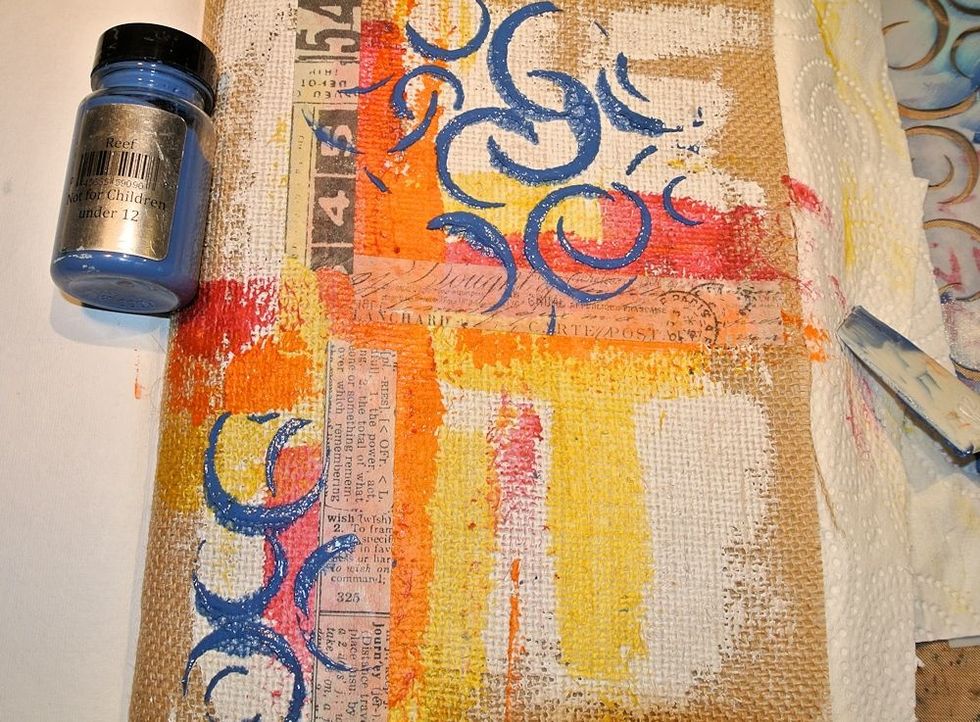 Add Fiji with the Hazards stencil.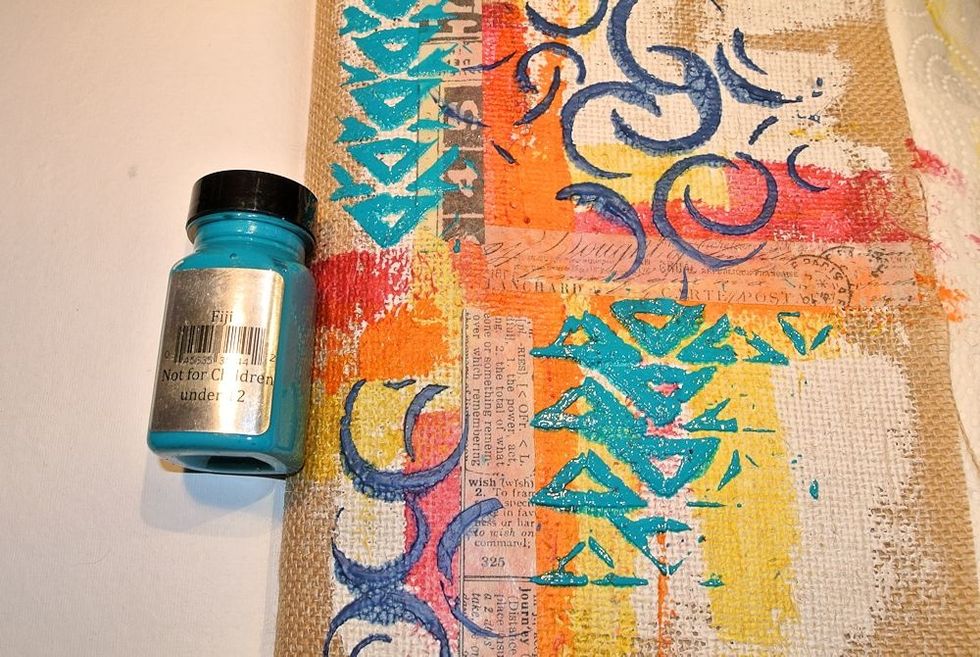 Tear a tag, add some gesso and stamp some text. And stamp a figure you like and cut out. After that spray with Patience, Waimea Bay, Salmon and Clover.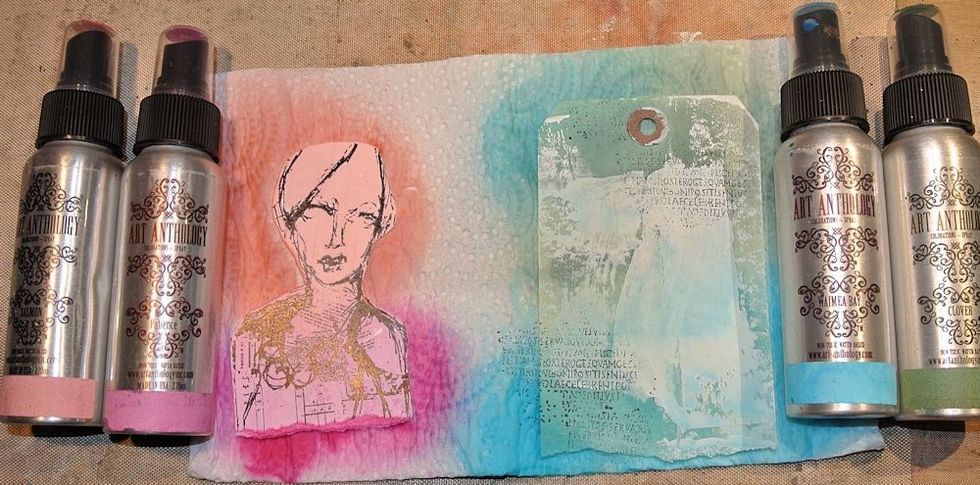 Drip some Patience and Salmon on the tage, dry and glue the figure on the tag.
Stamp text on some tissue paper.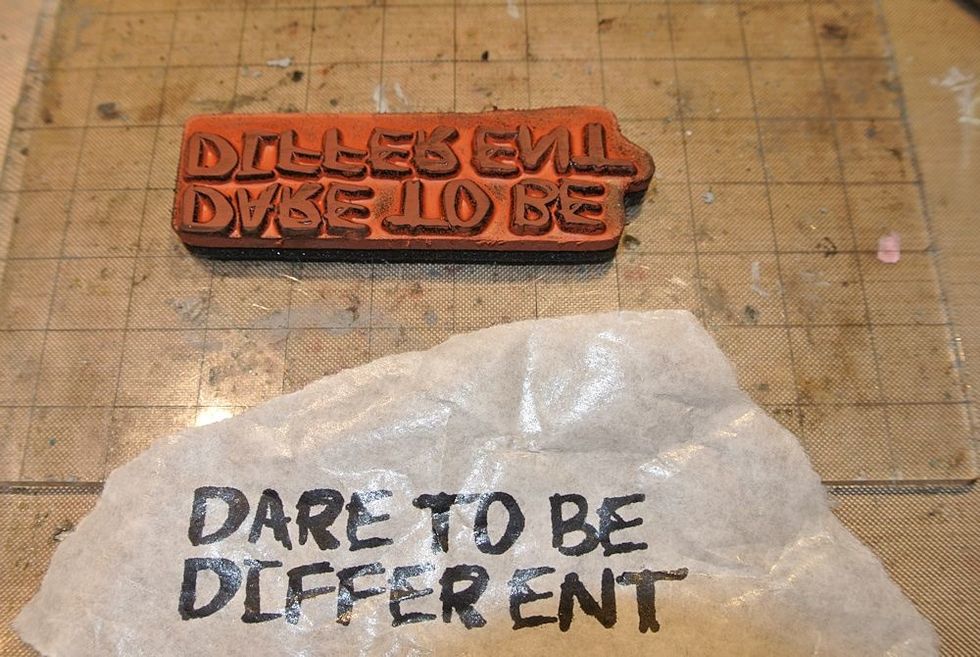 Glue it all to the page. Glue the tissue paper with gel medium.
Finished!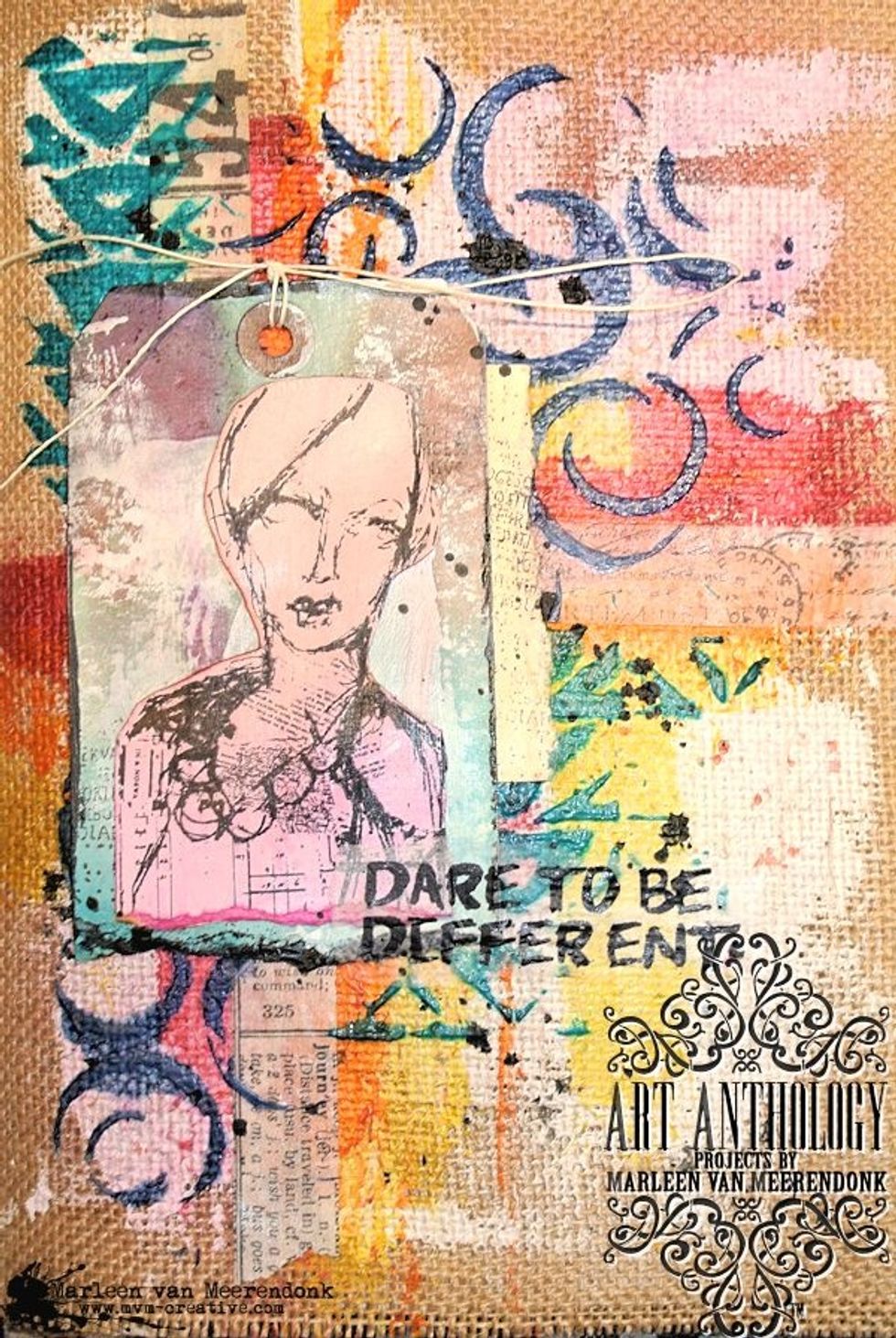 Thanks for watching! For more detail photos and more ART visit the Art Anthology blog. https://wp.me/p4DD9n-4IO
For more inspiration check out Art Anthology on Pinterest and YouTube. Join our Facebook group Art Anthology's Adventures in Art, where you can share your creations! www.artanthologyinc.com/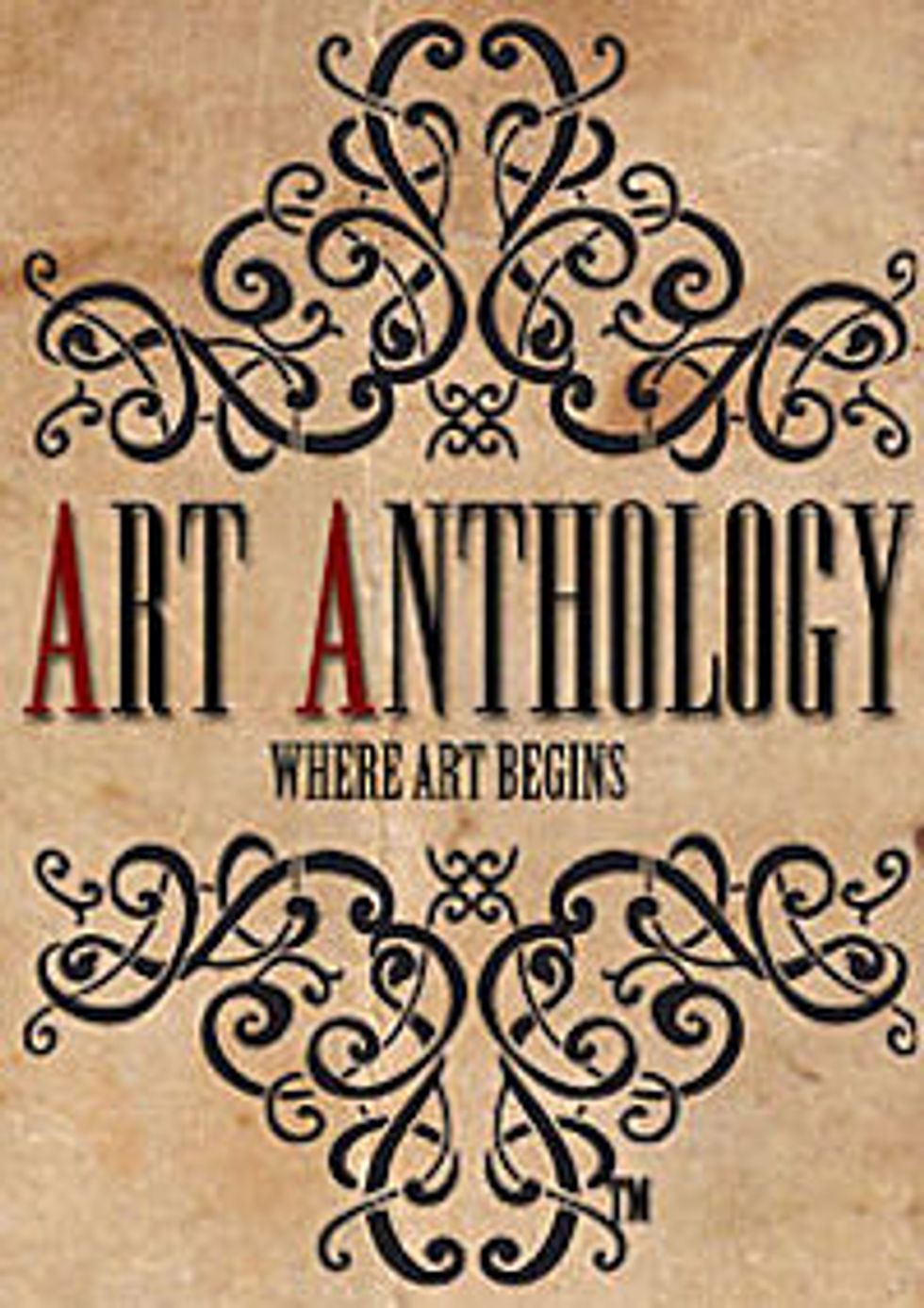 Art Anthology:
Velvet: Tango, Reef, Taxi Cap, Fiesta, Fiji
Colorations: Patience, Waimea Bay, Clover, Salmon
Stencils: Hazards, Luna.
Art Anthology
Art Anthology is a manufacturer of dimensional mediums.\n\nCome chat with us in our Facebook Group: Art Anthology Adventures in Art