How to create these mixed media tags with daniëlle
Create These Mixed Media Tags With Daniëlle
13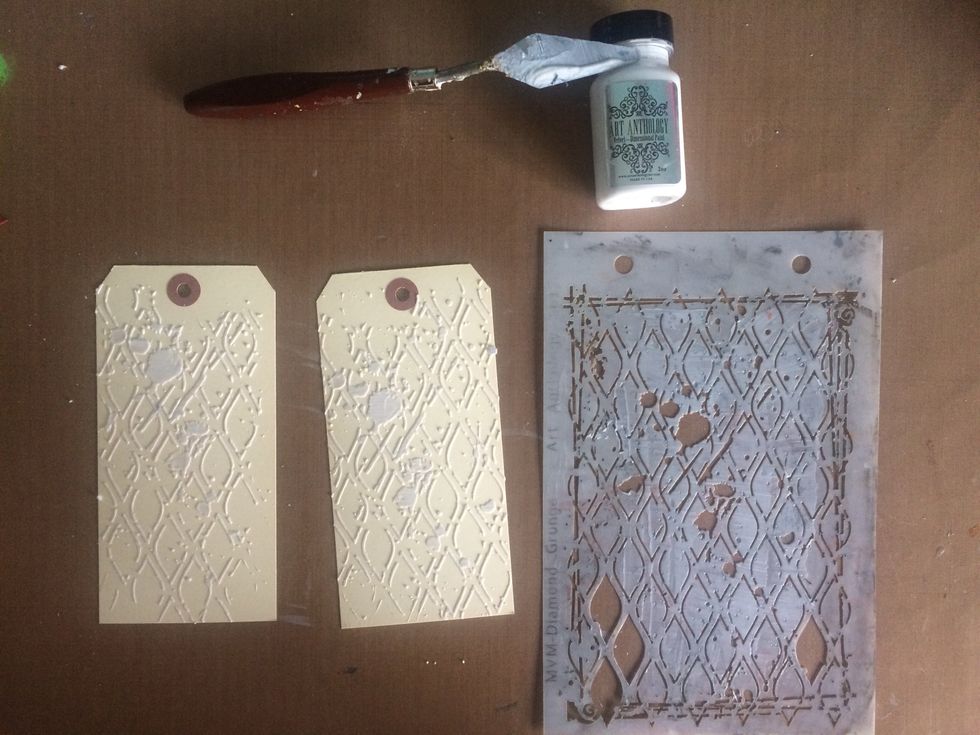 Add texture with the cotton velvet and a stencil.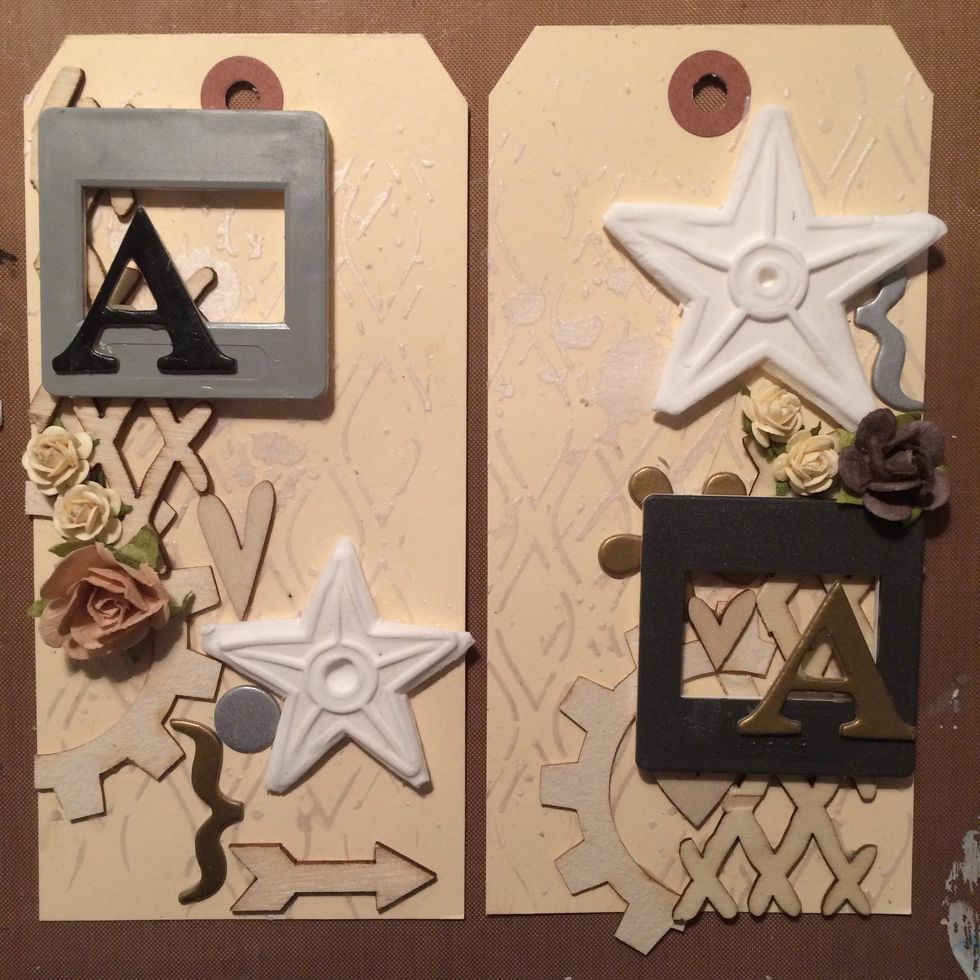 When the velvet is dry, add embellishments, as much as you like.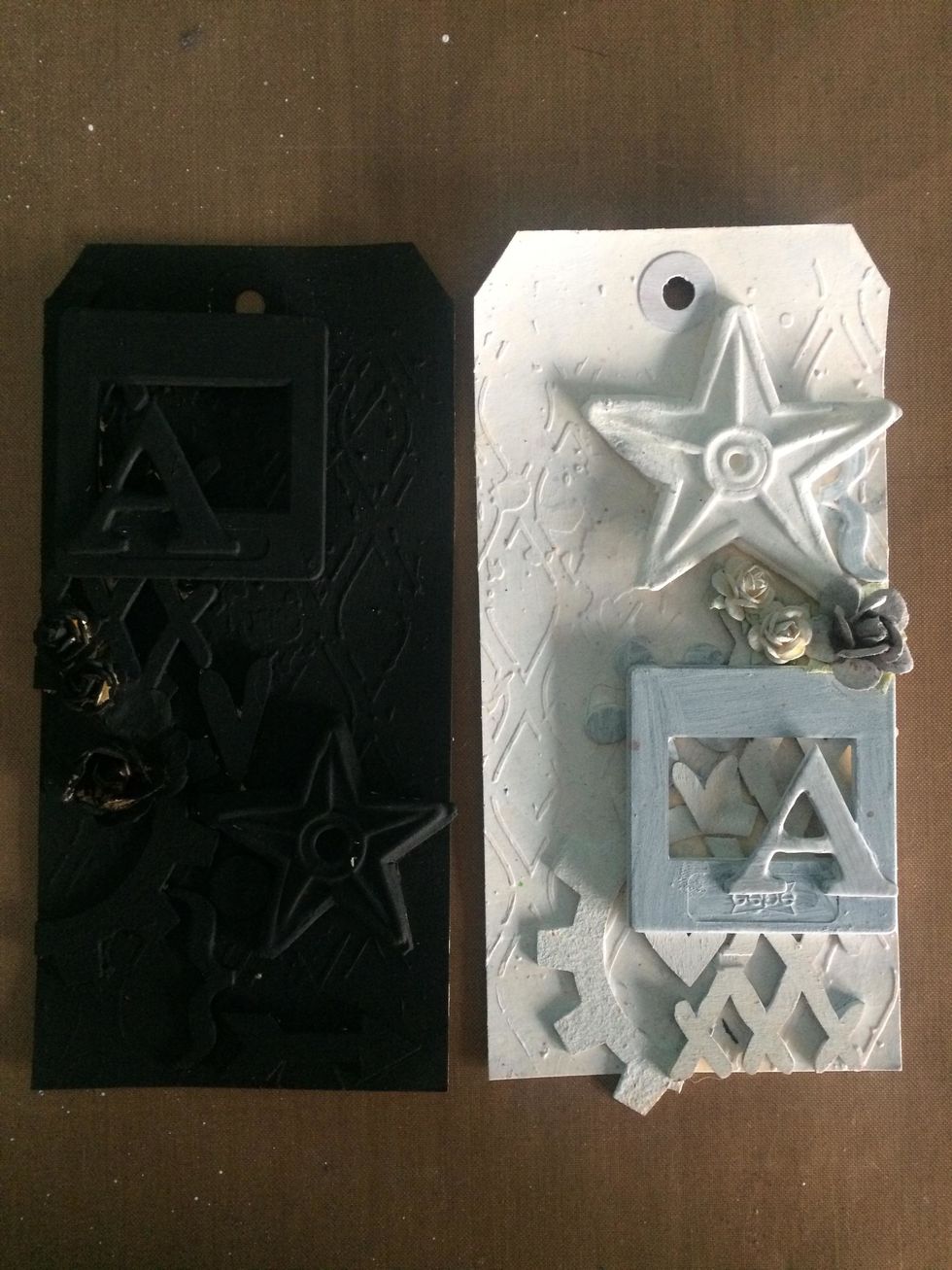 I added black gesso to one tag and white gesso to the other, to create different effects.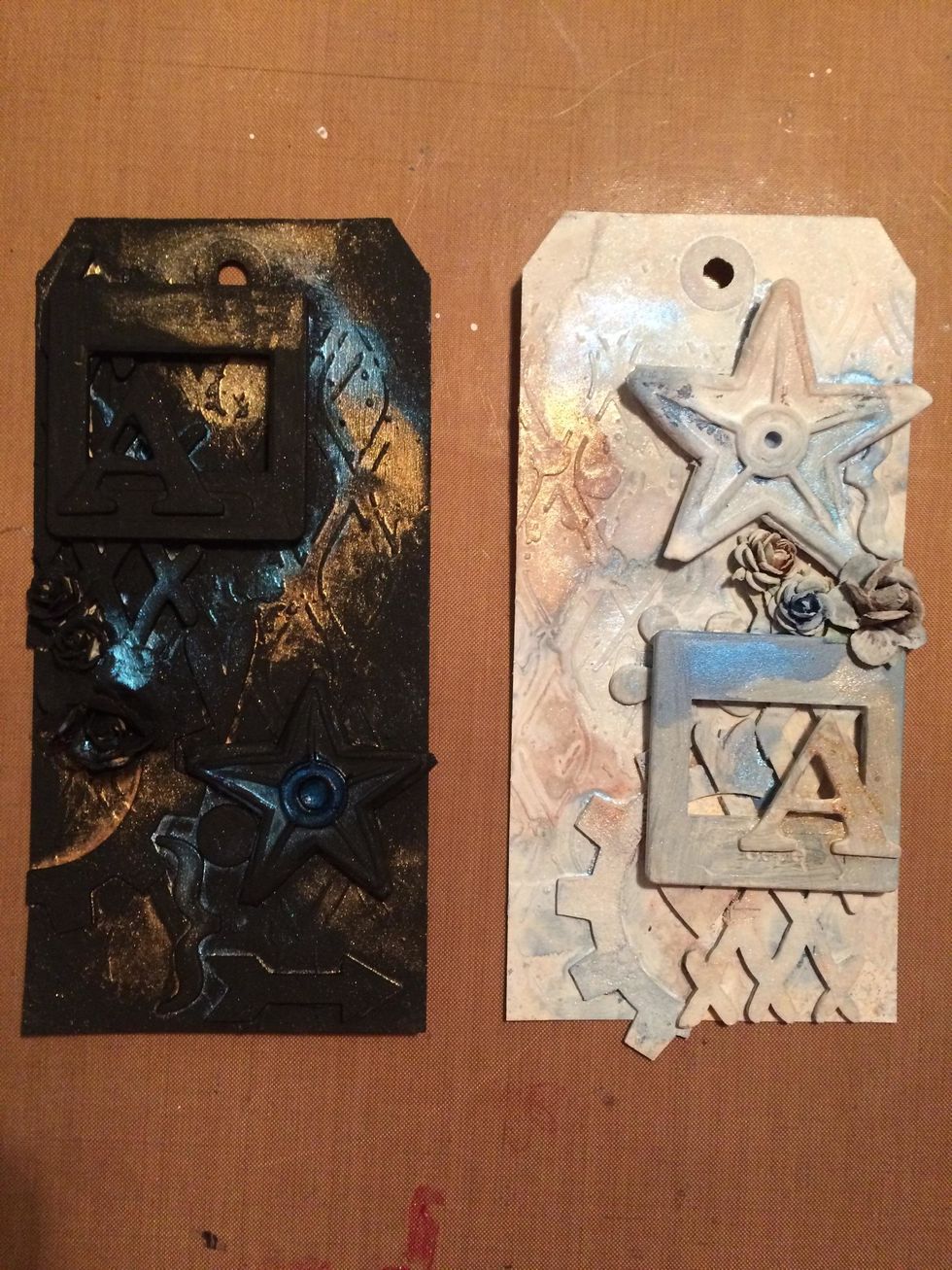 Now add a few drops of the Minx shimmering inks, spray water and let dry. Add some more color when dry, if necessary.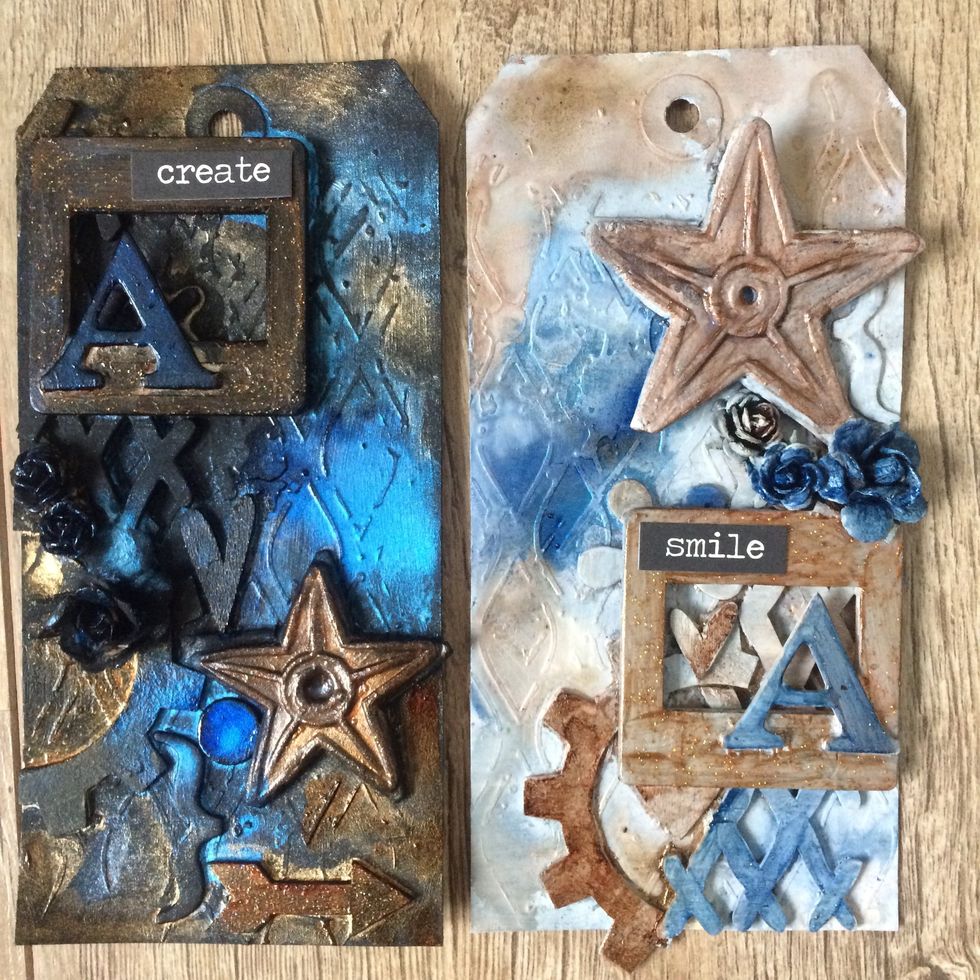 The last step is to color your embellishments with all the yummy mediums Art Anthology has to offer. So go wild with your velvets, sorbets, minx, gemstones, metal effects and so on.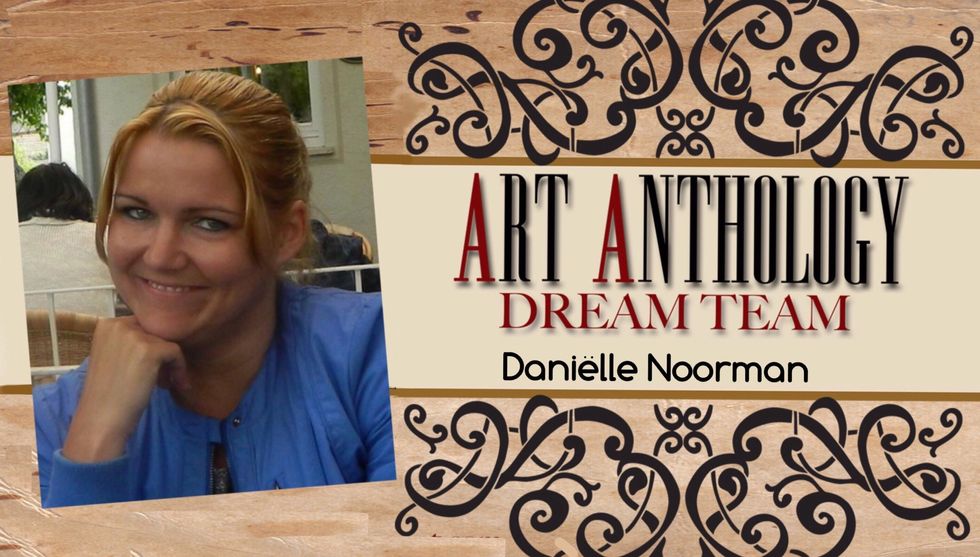 Thanks for stopping by!
Stencil: Diamond grunge
Velvet: cotton
Minx: Stargazer, Decadent
Metal Effects: Bronze
Gemstones: Blue Topaz
Sorbet: Chocolate, Honolulu
Art Anthology
Art Anthology is a manufacturer of dimensional mediums.\n\nCome chat with us in our Facebook Group: Art Anthology Adventures in Art