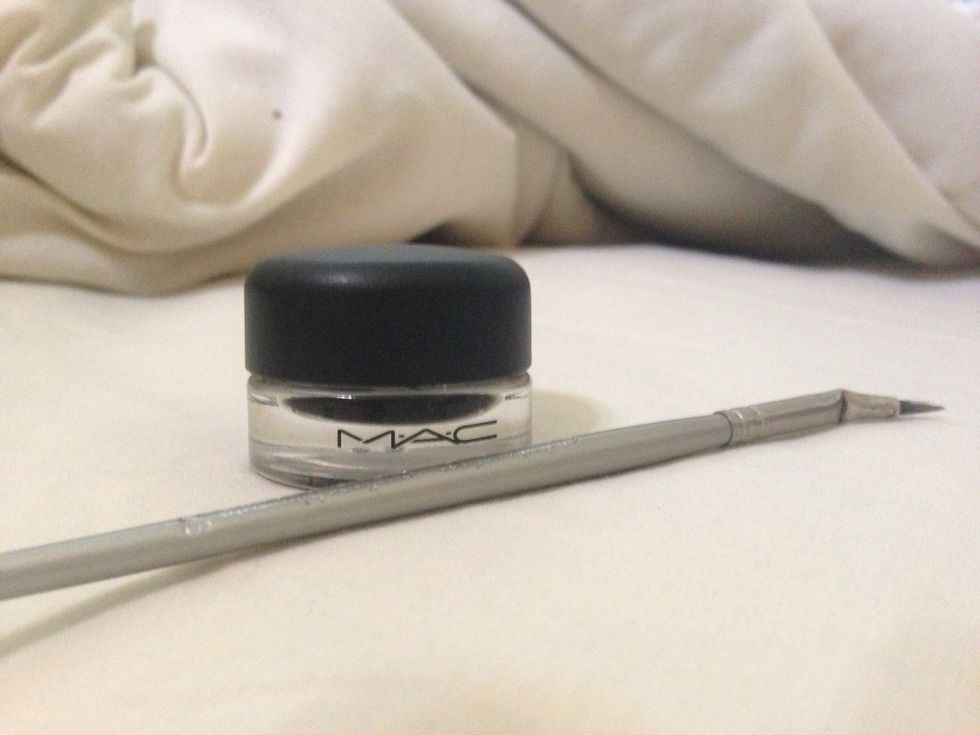 Angled brush and the gel eyeline Tap the picture to see the rest of the brush
Put enough gel in the brush so you can draw easily.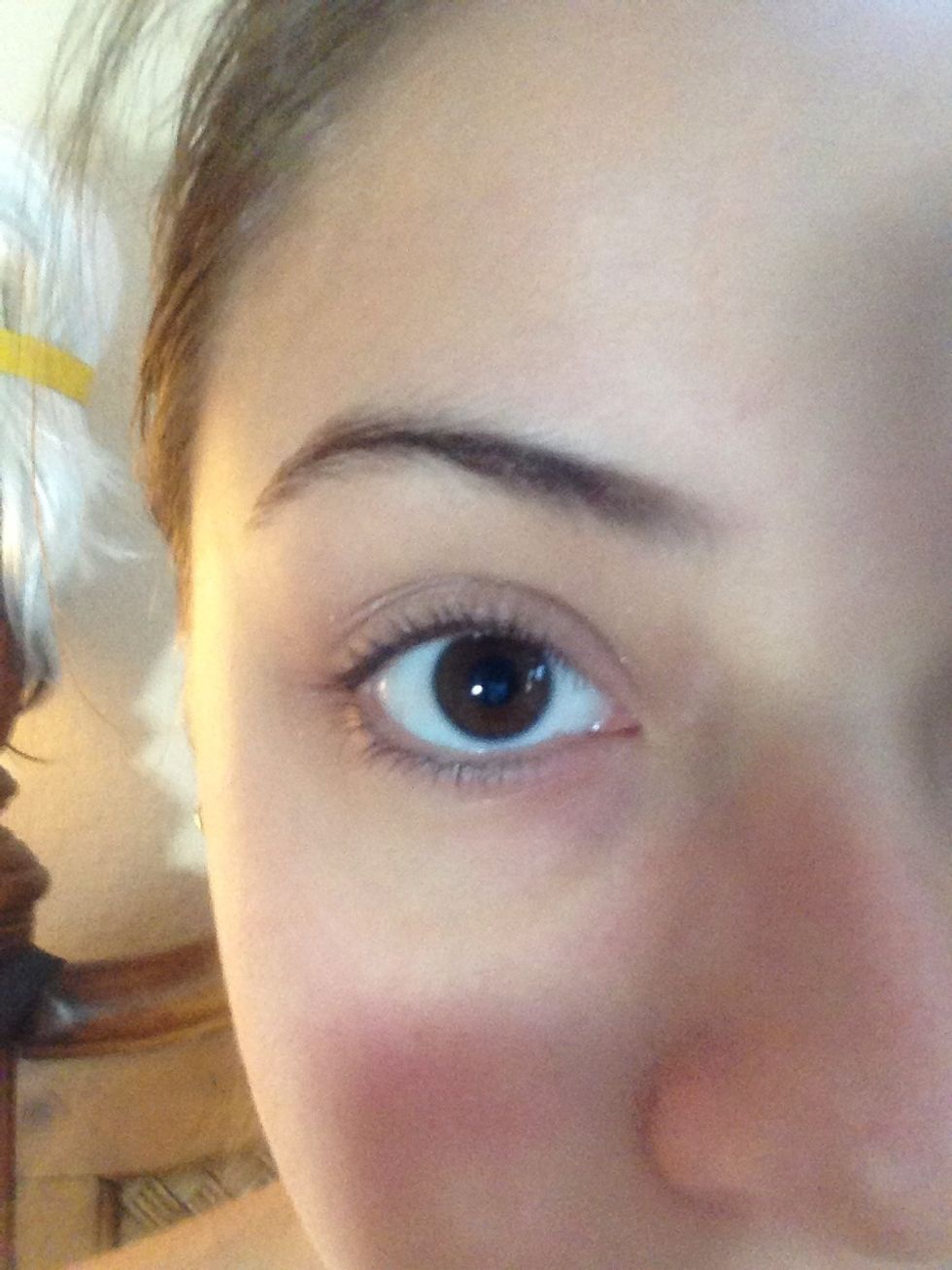 Make sure your eyes are clean.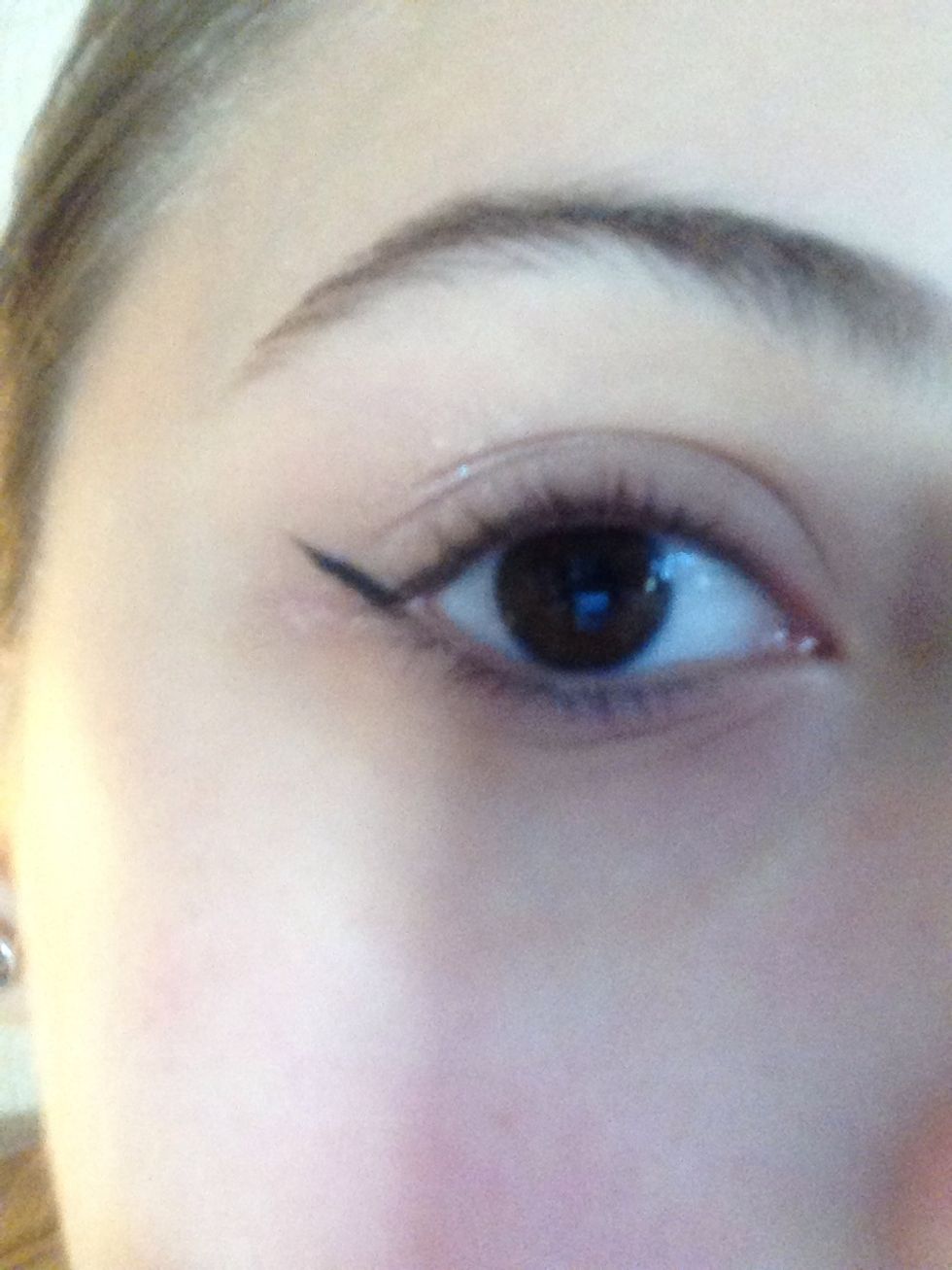 Then draw a small black line following where your waterline ended and continue strait upwards. ( do the same in the other eye) This way you guarantee they are both the same and are not crooked :)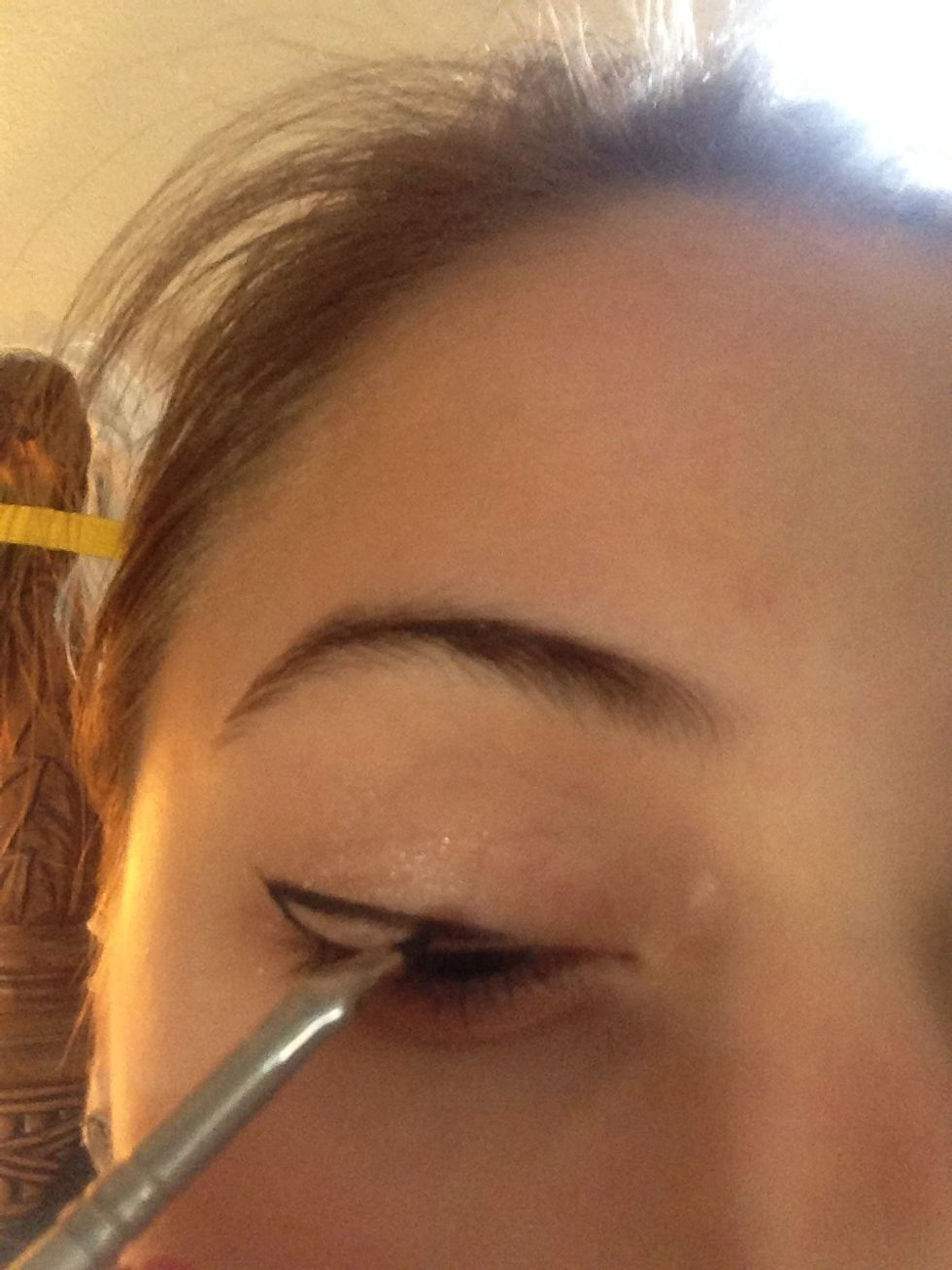 Then draw a strait line from the end of the first black line to the beginning of the other side of the eye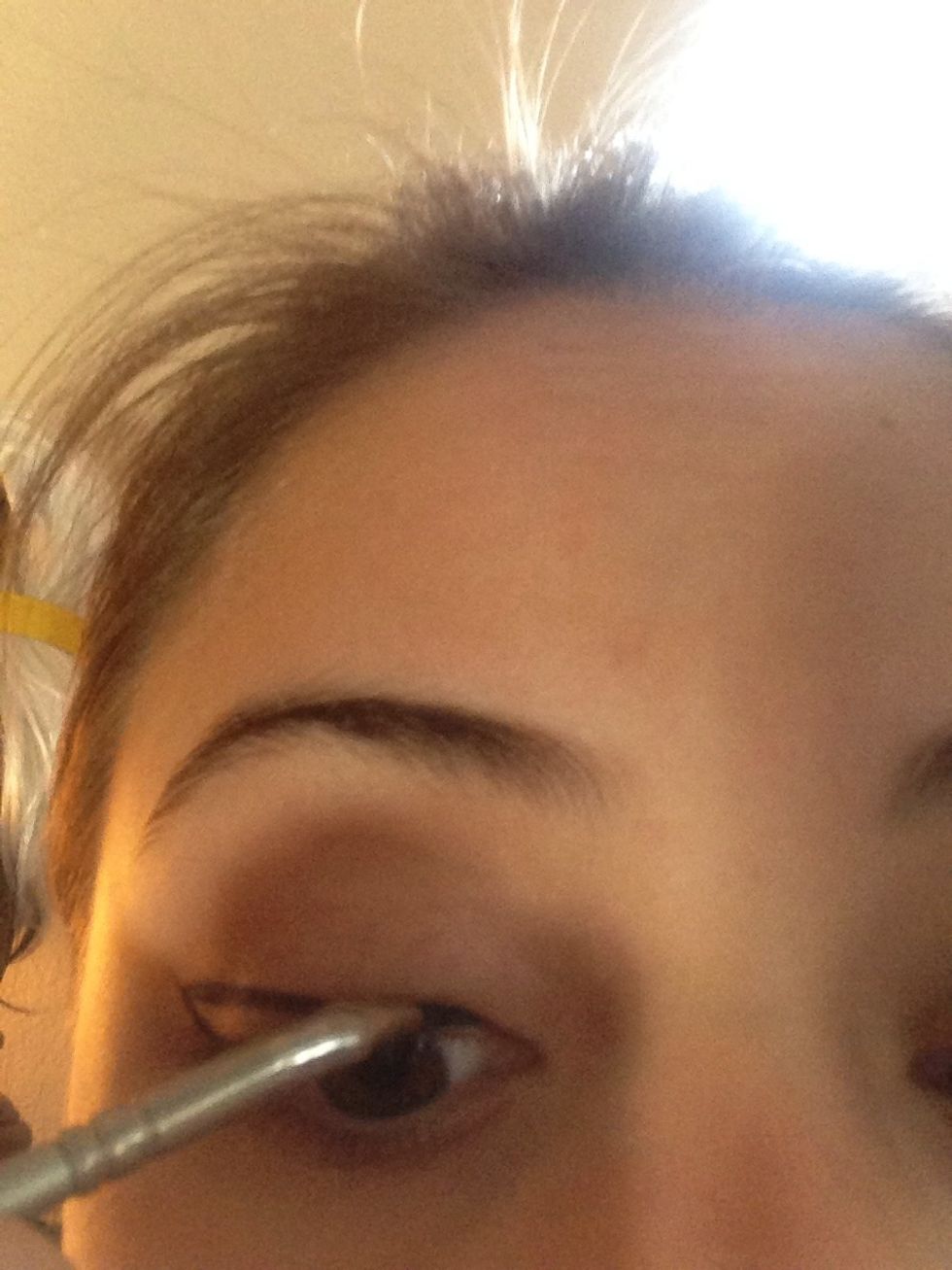 Then start drawing another line from above the eye drop until it meets the other line( while drawing this line be sure to stay as close as the eyelashes as possible)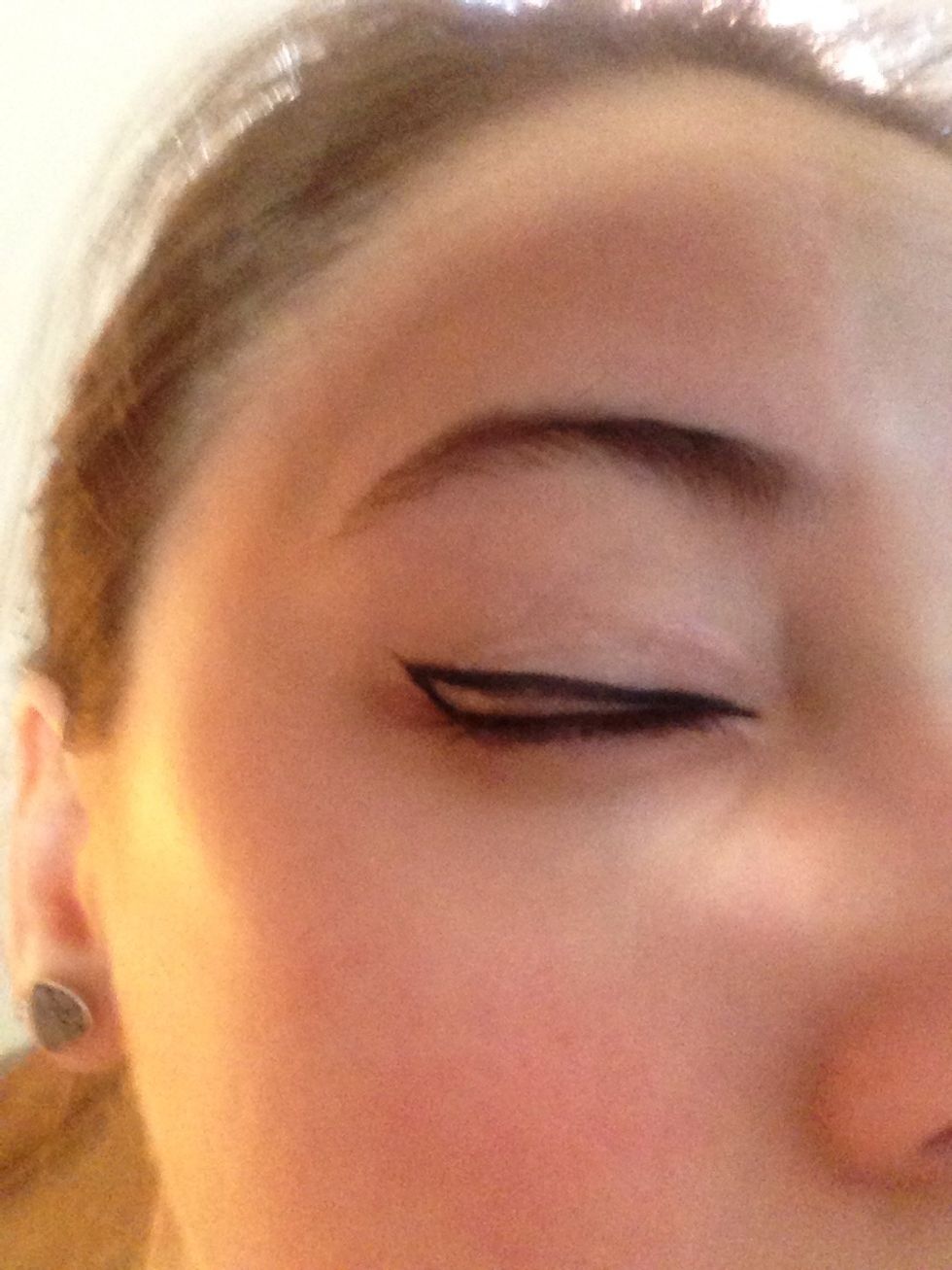 It should look like this (notice it's a horizontal :p strait line from one end to the other) * it's very important it looks like this, its the body of your wings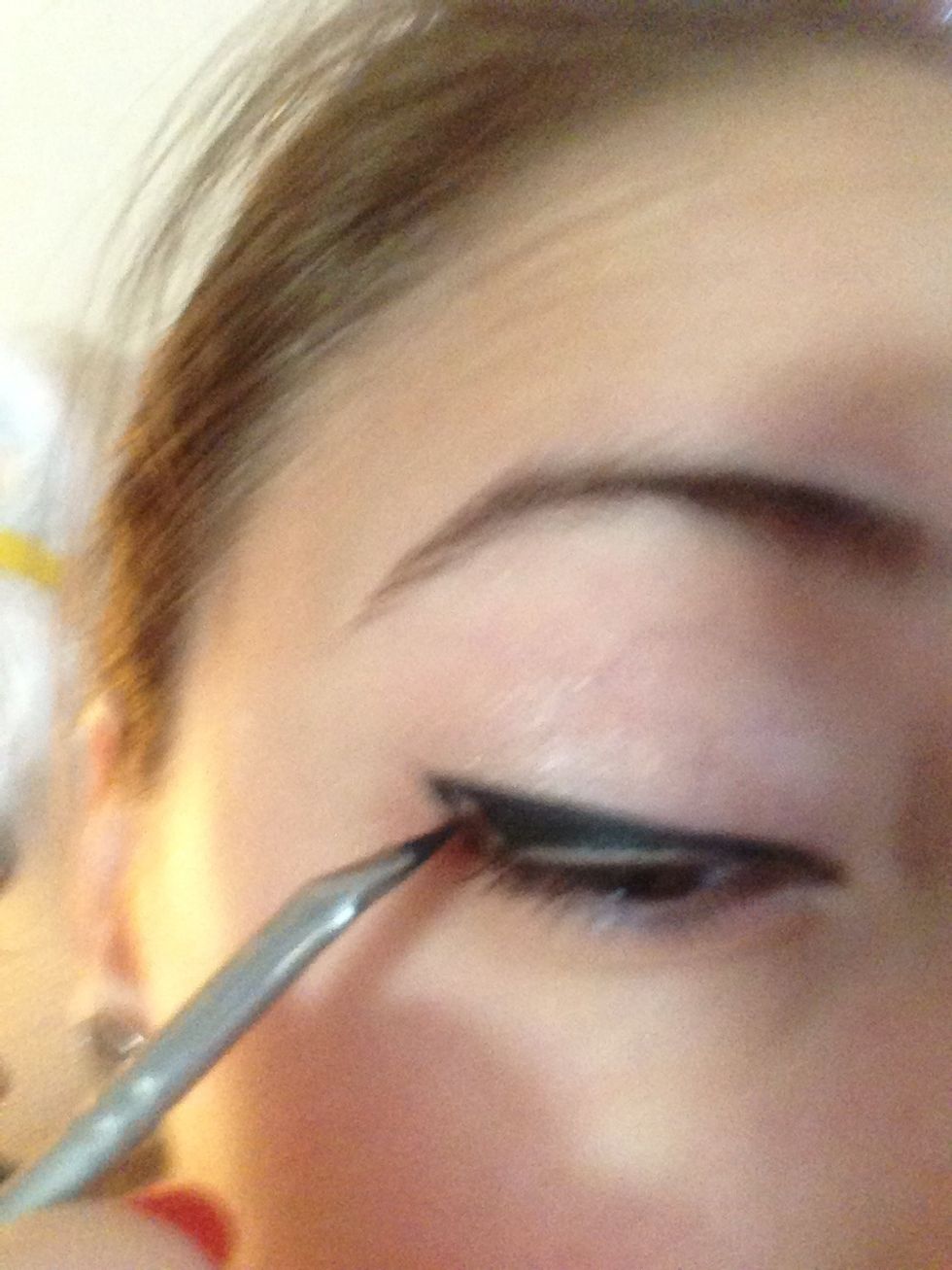 Just start to fill it in. Paying close attention to drawing next to lash line as close as possible.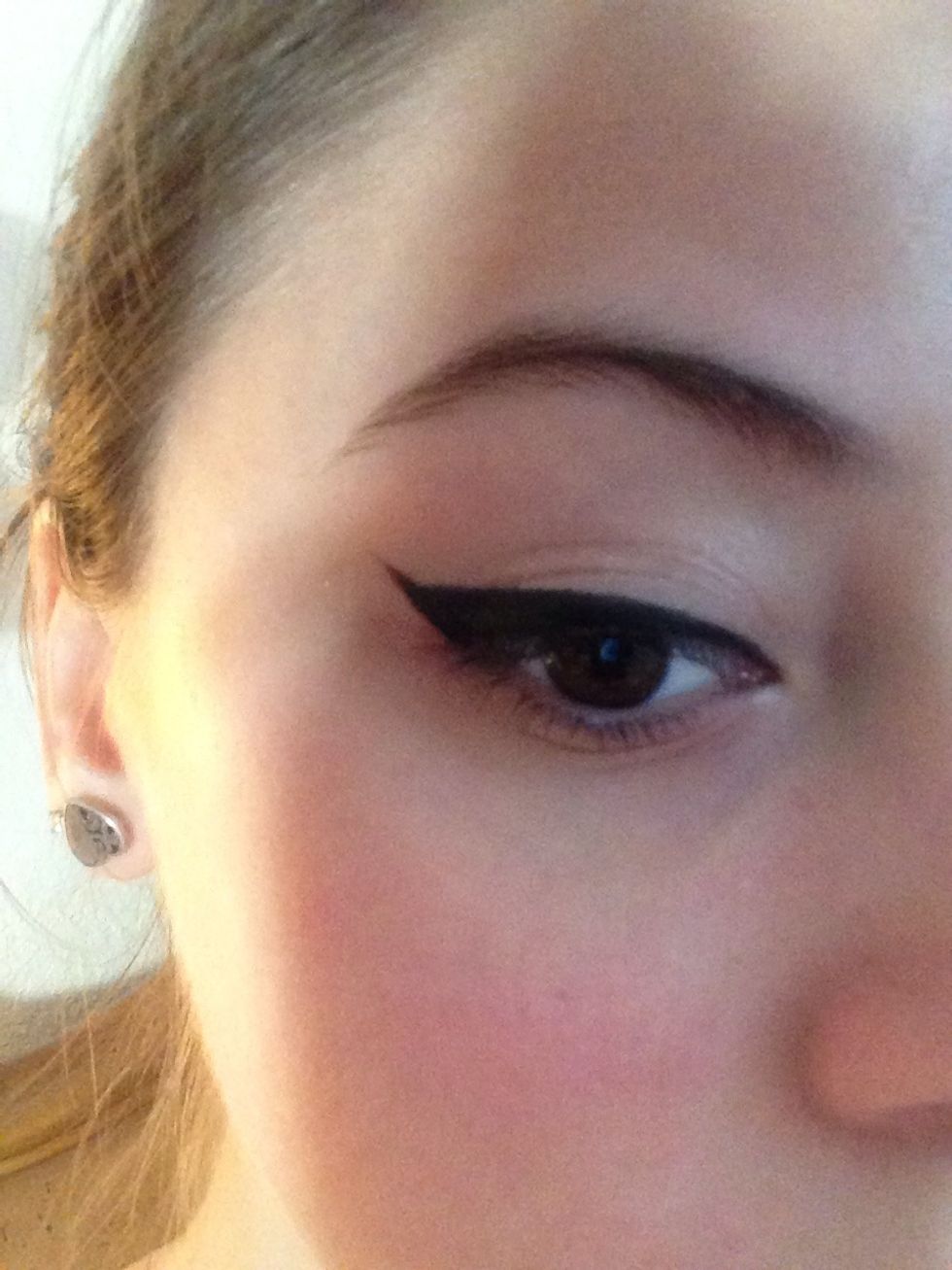 It should look like this.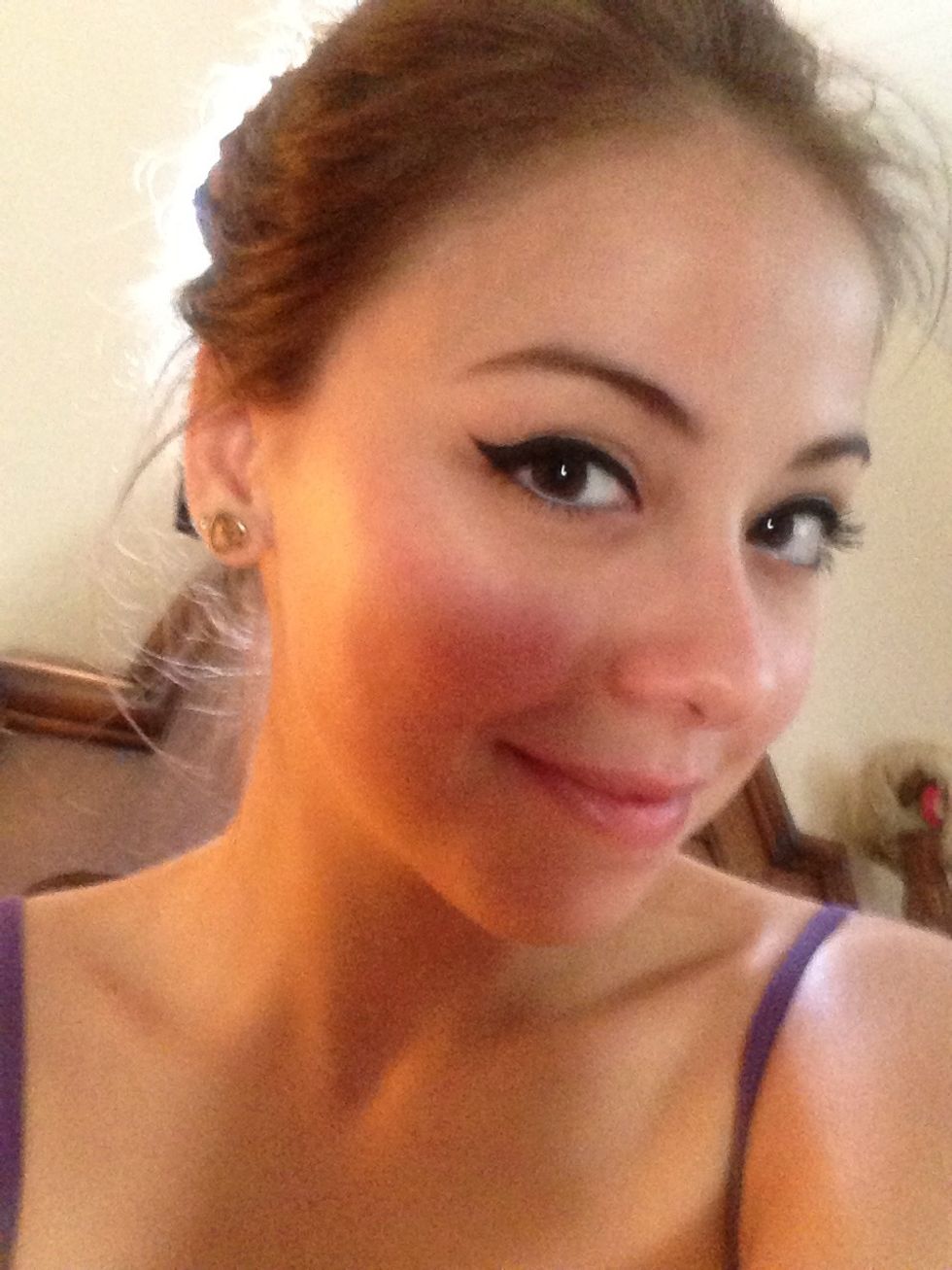 That's the final product.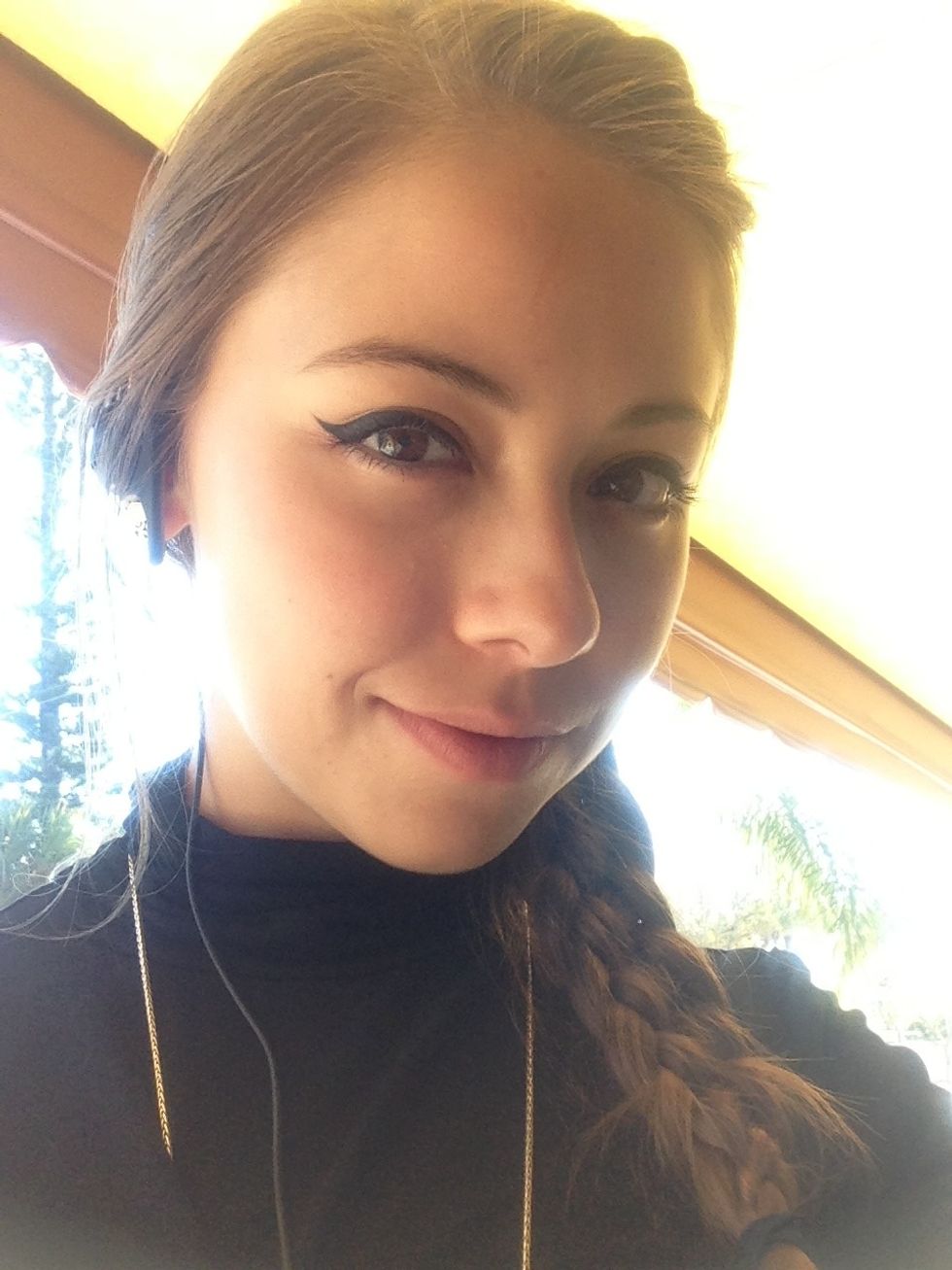 Enjoy!!! :)
1.0 Black Gel Eyeliner
Angled brush
Your eyes :)