If you're using a sock, you'll need to cut the toe off. (It should look like a leg-warmer when you're done). If you're using a leg-warmer to begin with, you can skip this part.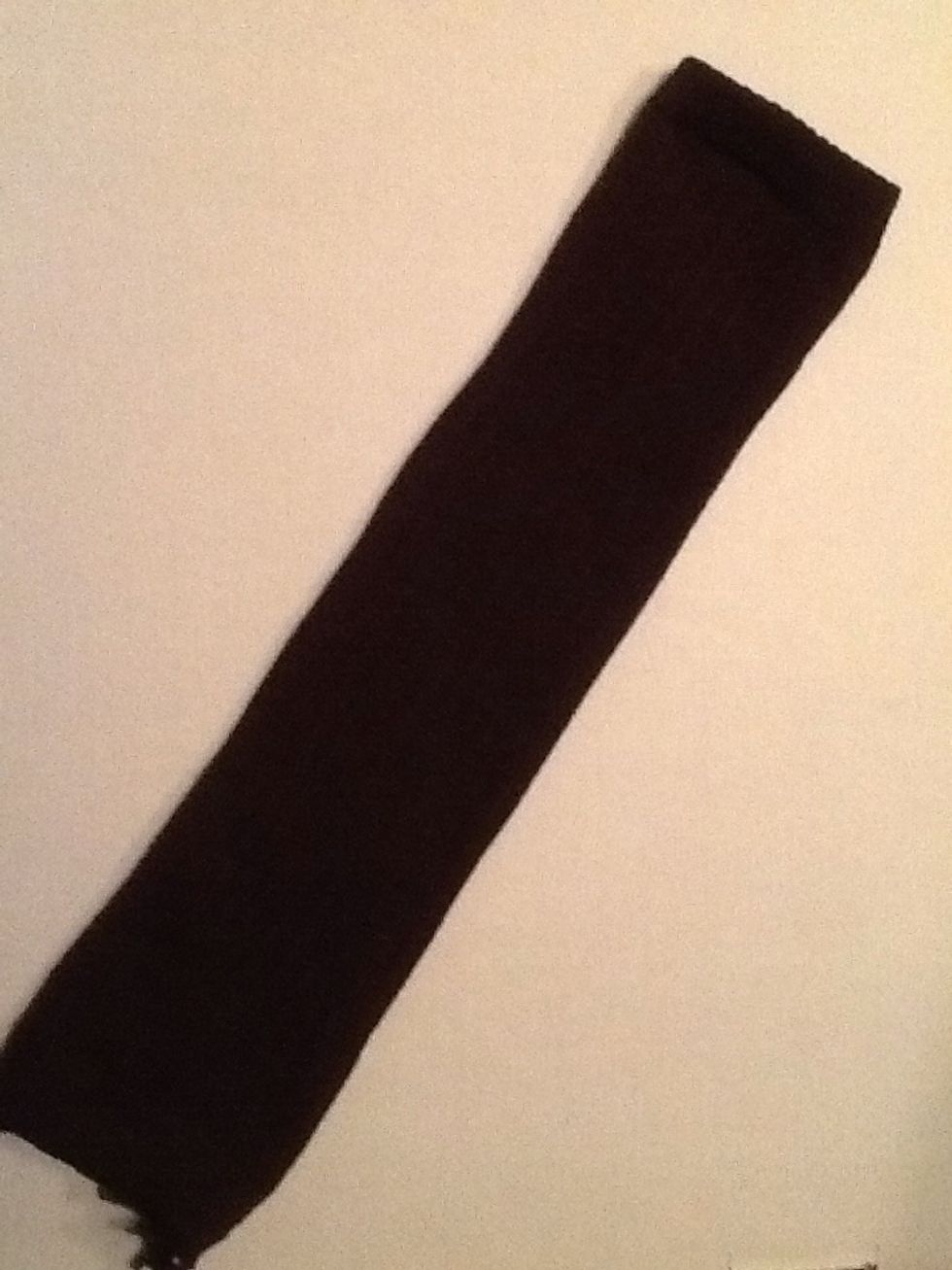 This is what you're aiming for.
If you haven't done so already, now is the time to put your hair in a ponytail. Remember that where you anchor the ponytail is where the middle of the bun will be.
Secure your bun to your comfort level. Sometimes you don't even need a hair tie, sometimes you need an elastic, sometimes you need all of the above + bobby pins and hairspray.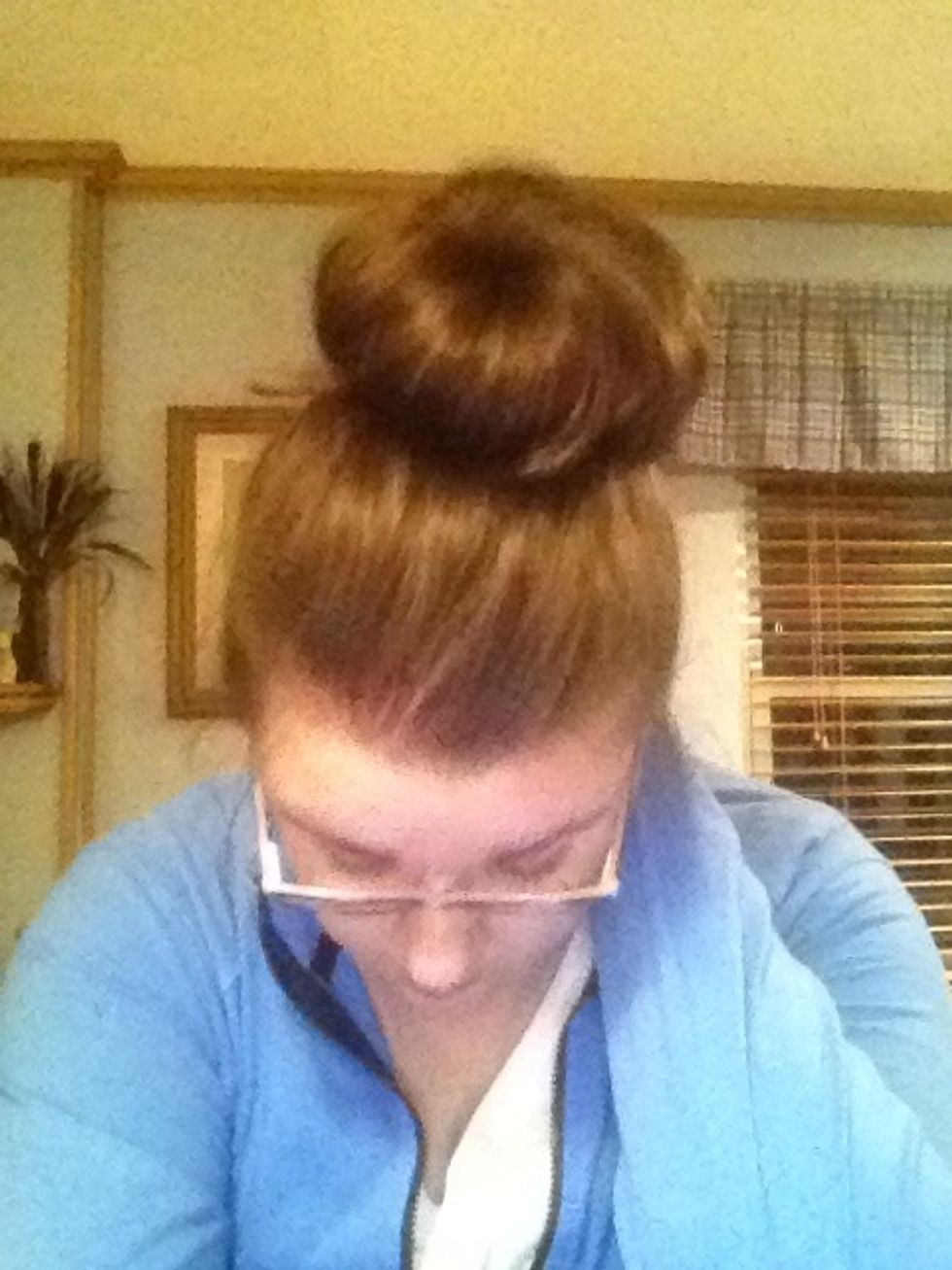 Voila!
This hairstyle is simple & versatile. It's also much harder to demonstrate than it is to actually do it in a mirror, hence the ridiculous faces I was making (sorry!)
1.0 knee-length sock or legwarmer
1.0 hair brush
2.0 hair ties (or more)
hairspray of your choice
1.0 mirror or trustworthy friend for quality control