How to create "thankful journal page" by roxanne d
Create "Thankful Journal Page" by Roxanne D
10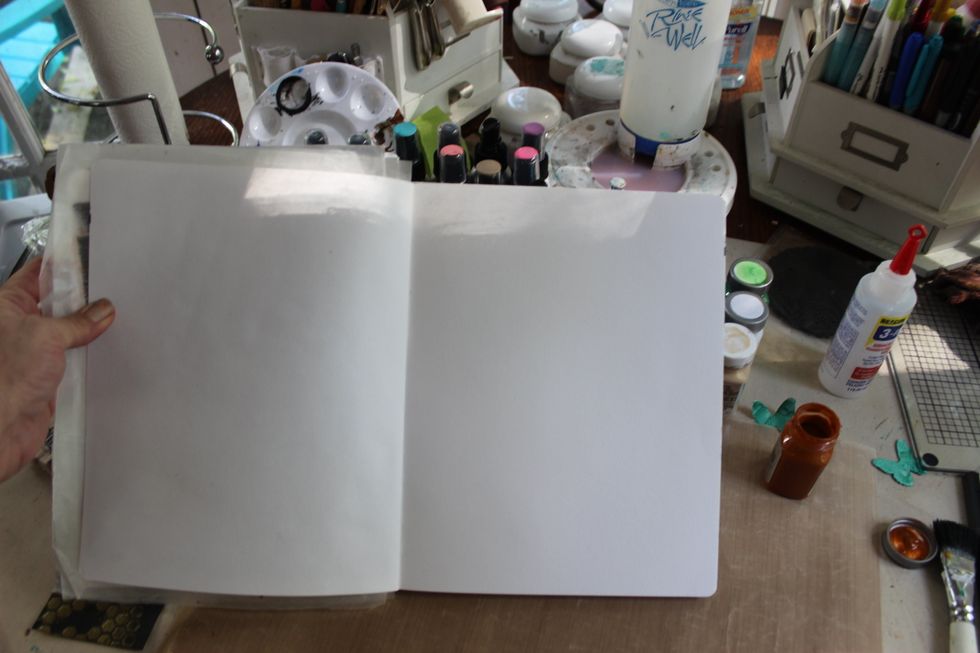 This is my hand~book journal co. watercolor paper journal.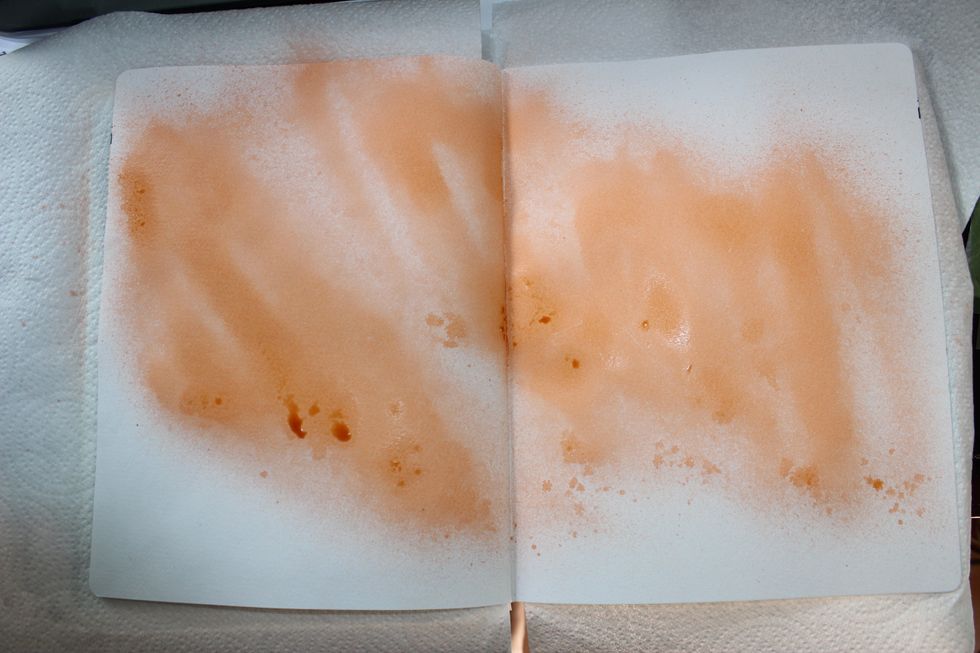 I started by misting randomly some Colorations in Rustic on the page.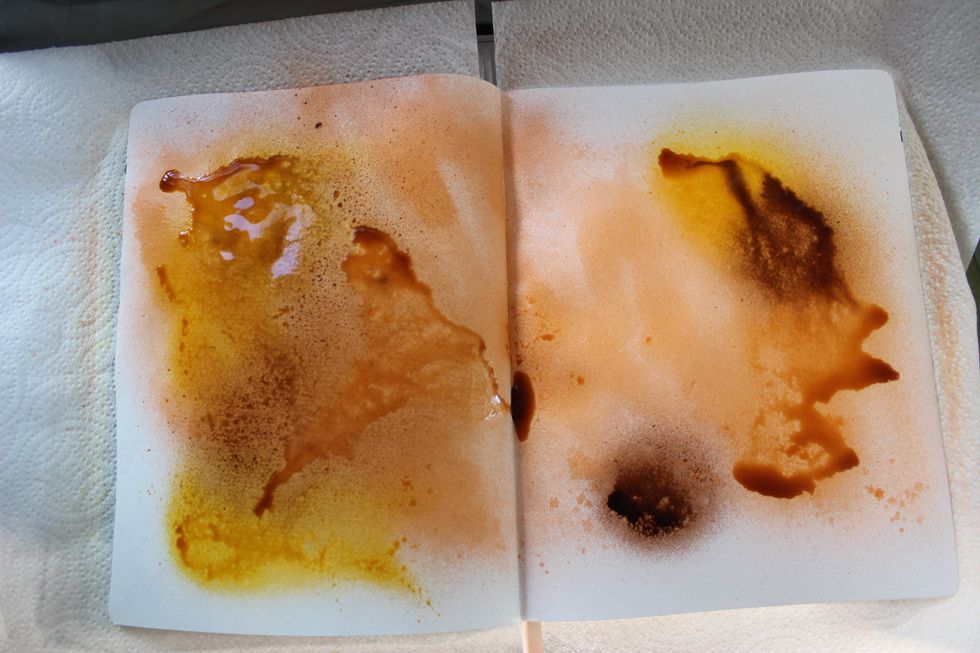 Then I added a little bit of Timeless and French Toast Colorations as well.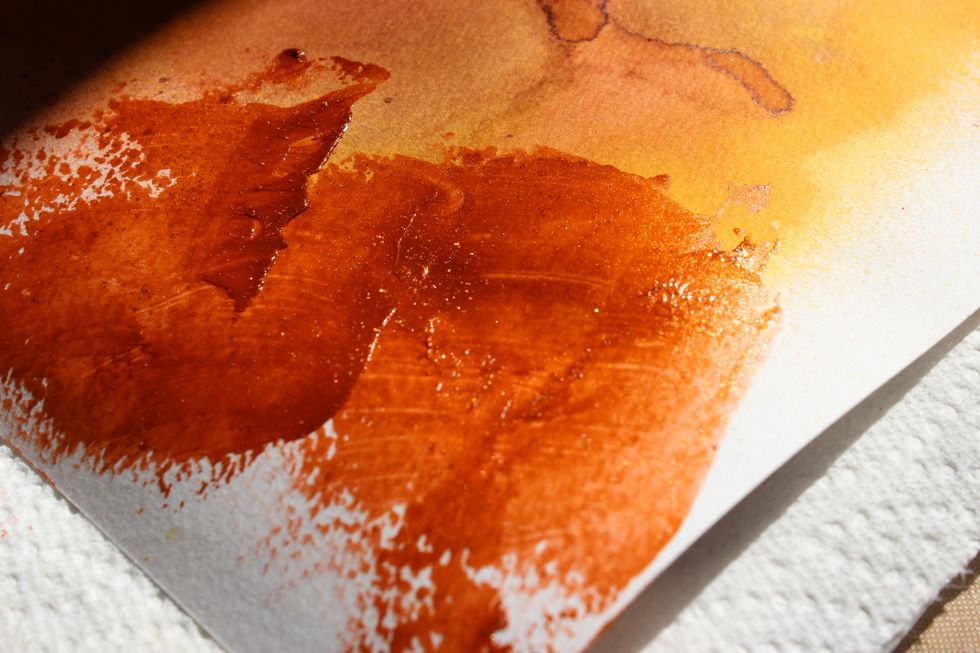 I proceeded to add a couple of random spots of Sorbet in Kenyan Copper to the pages. I used a palette too to spread it.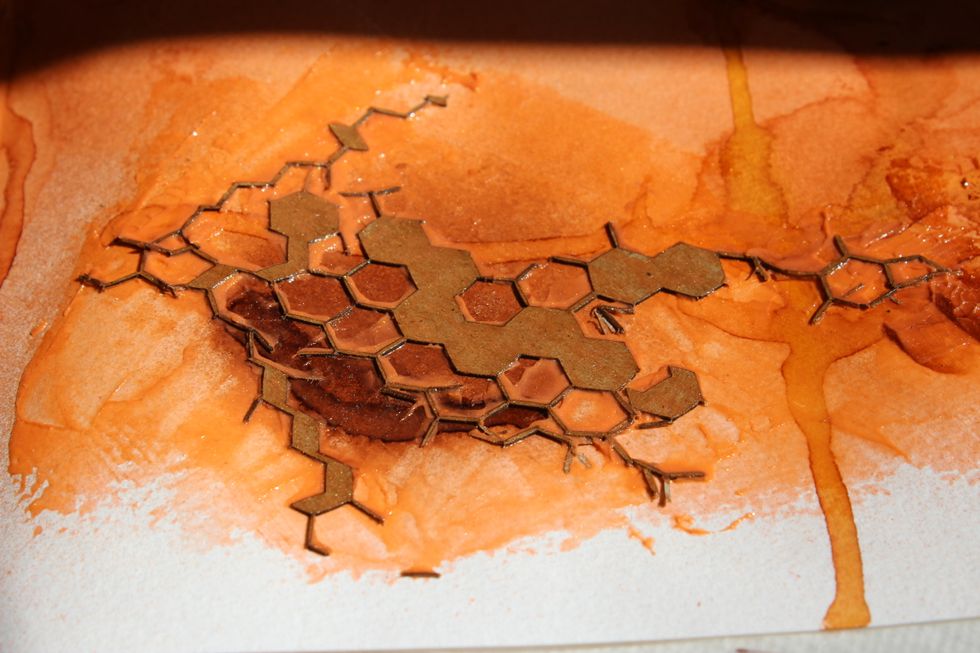 I also added some pieces of card-stock beehive to a couple of spots. Painted over them with Sorbet in Pumpkin Spice
Then I added some spots of Velvet in Shamrock to the page. I just randomly spread the color using an old hotel room key.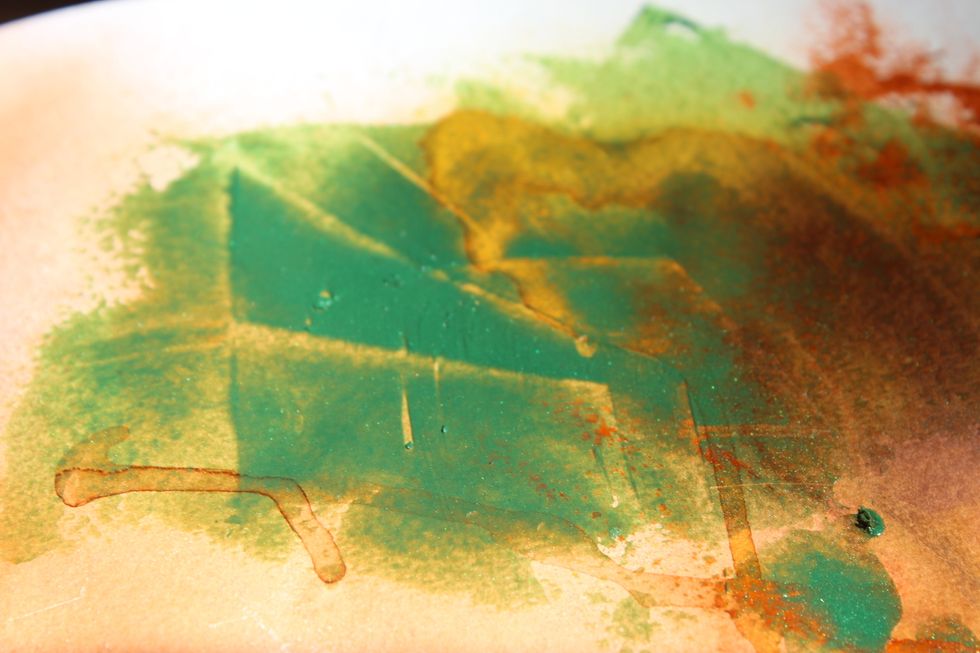 I used the hotel room key like a spatula. I love how it leaves straight marks and dimension to the paint.
Here is a farther away view of what it's starting to look like now.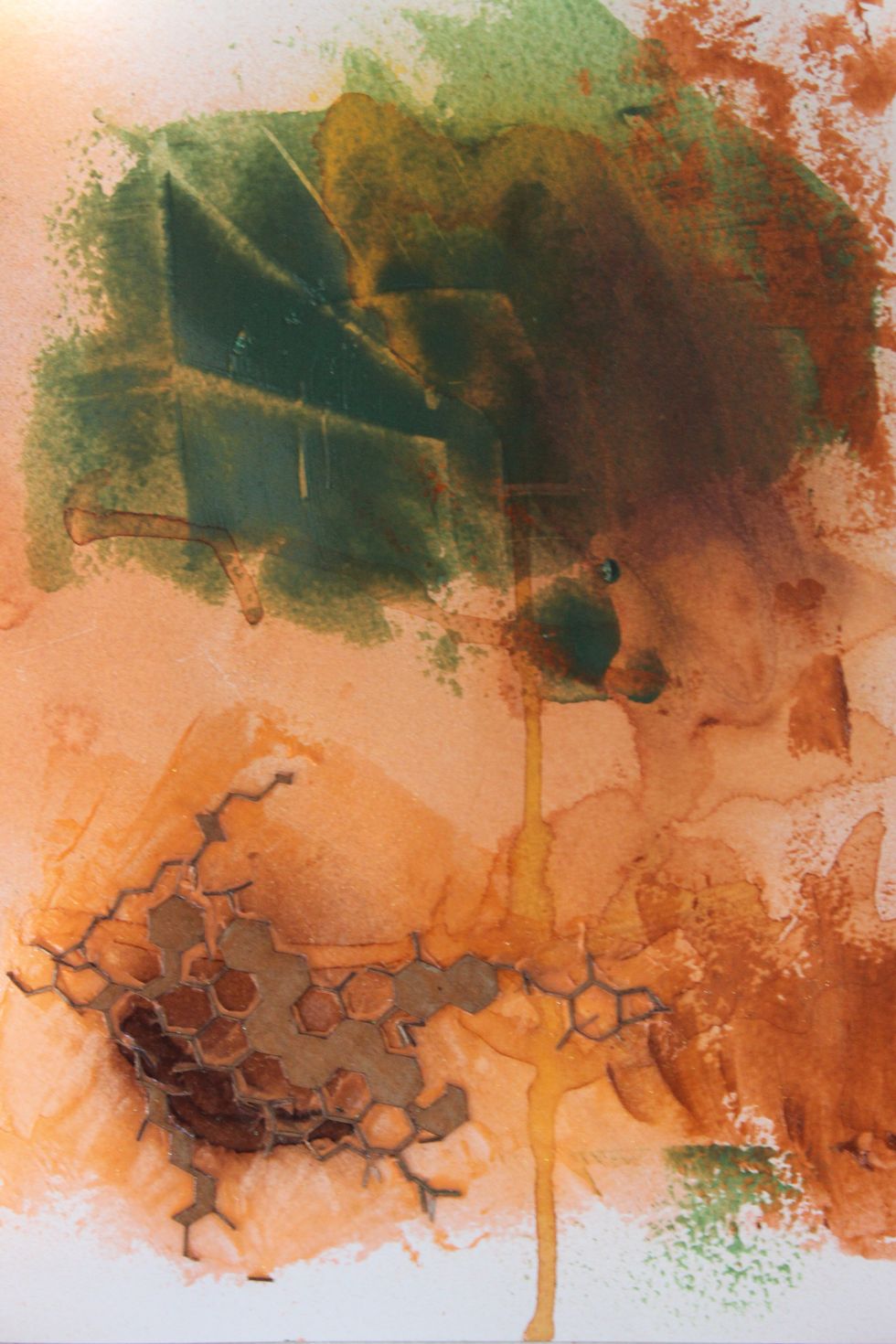 This is the other page.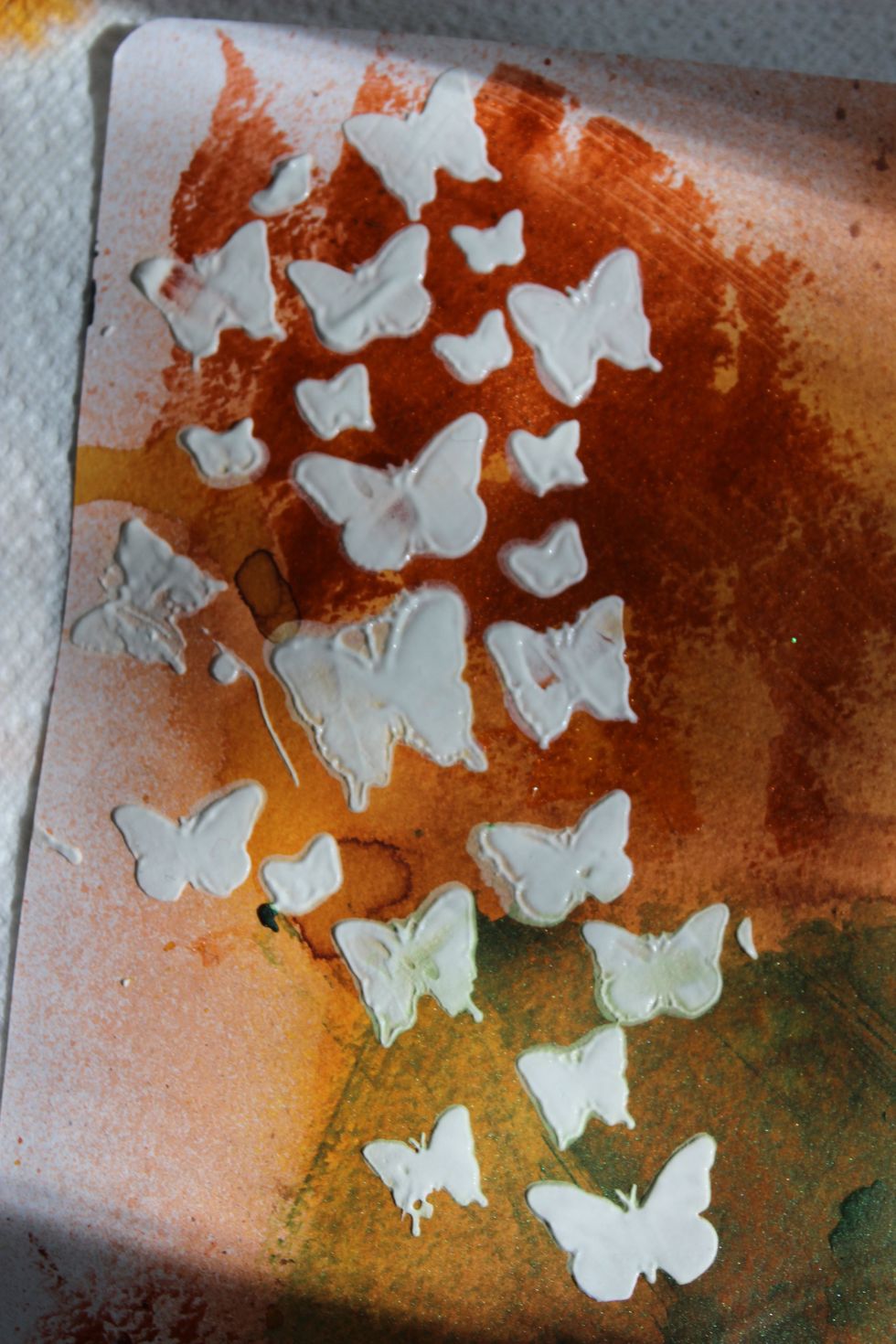 Here is the paste while still wet.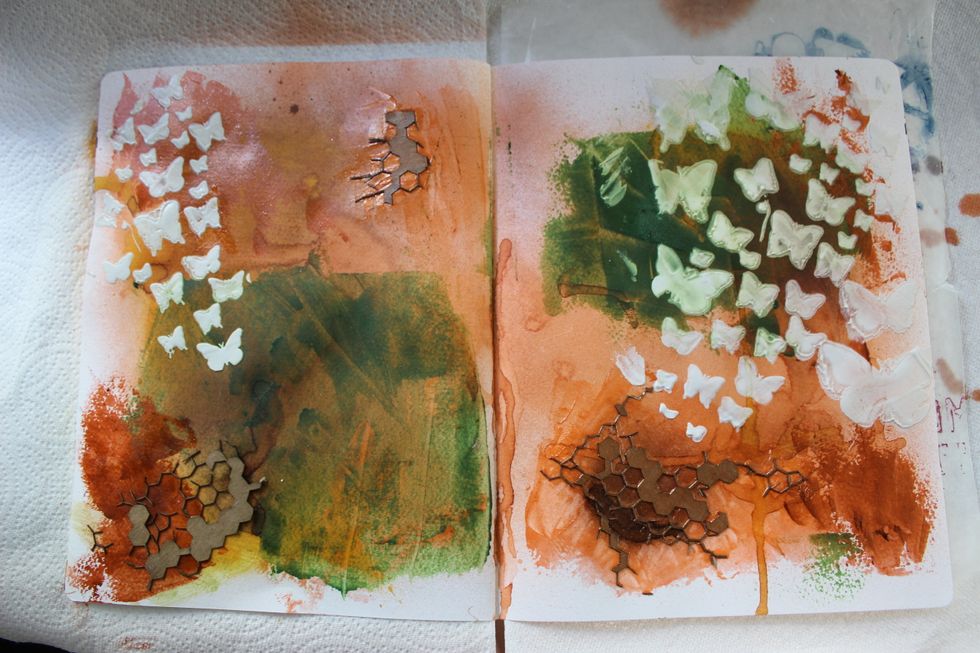 Here is a view of both pages after adding the butterflies.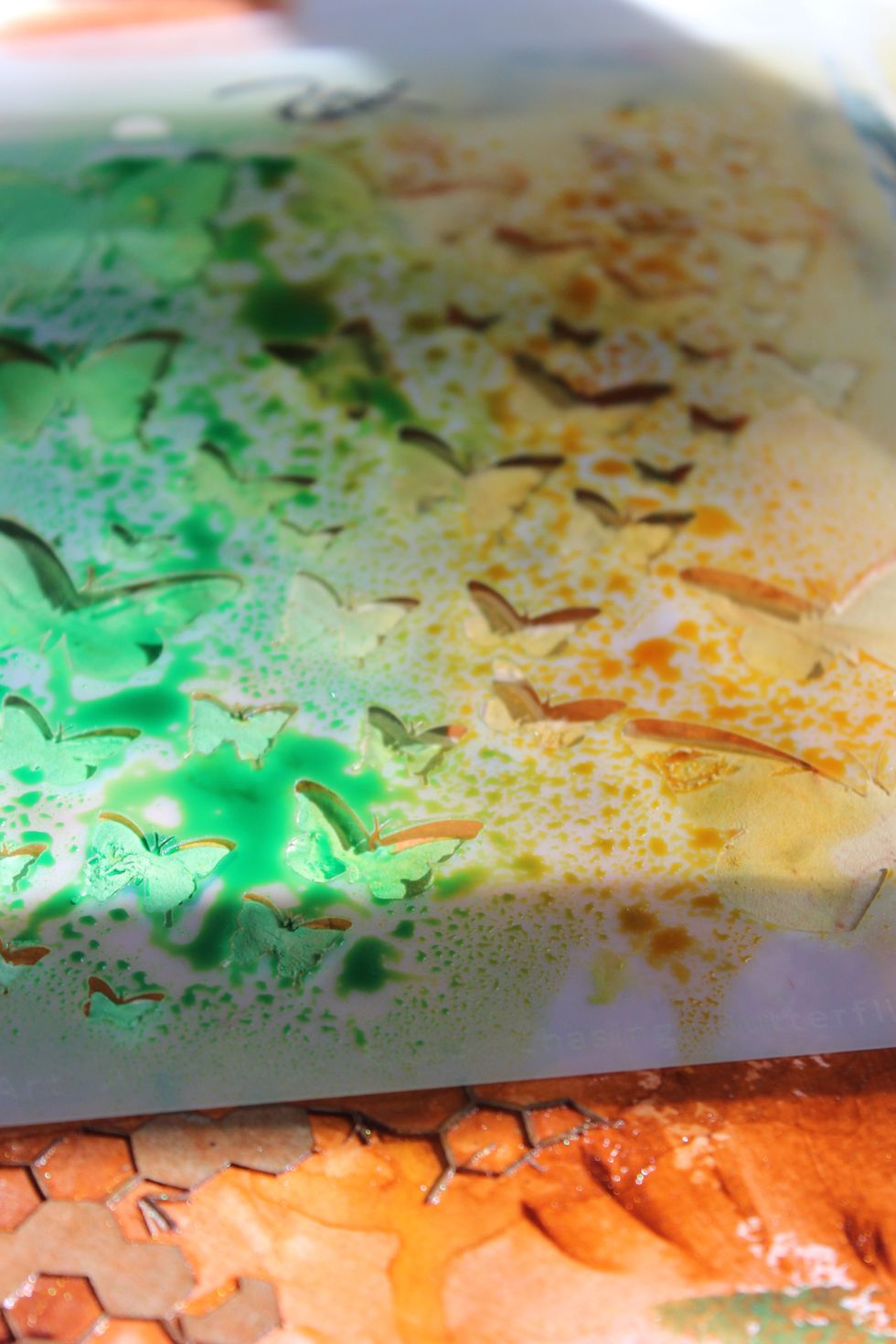 Once the paste was dry, I lined up the stencil exactly like before and using Colorations in Granny Smith and Timeless I misted over the stencil on one page only.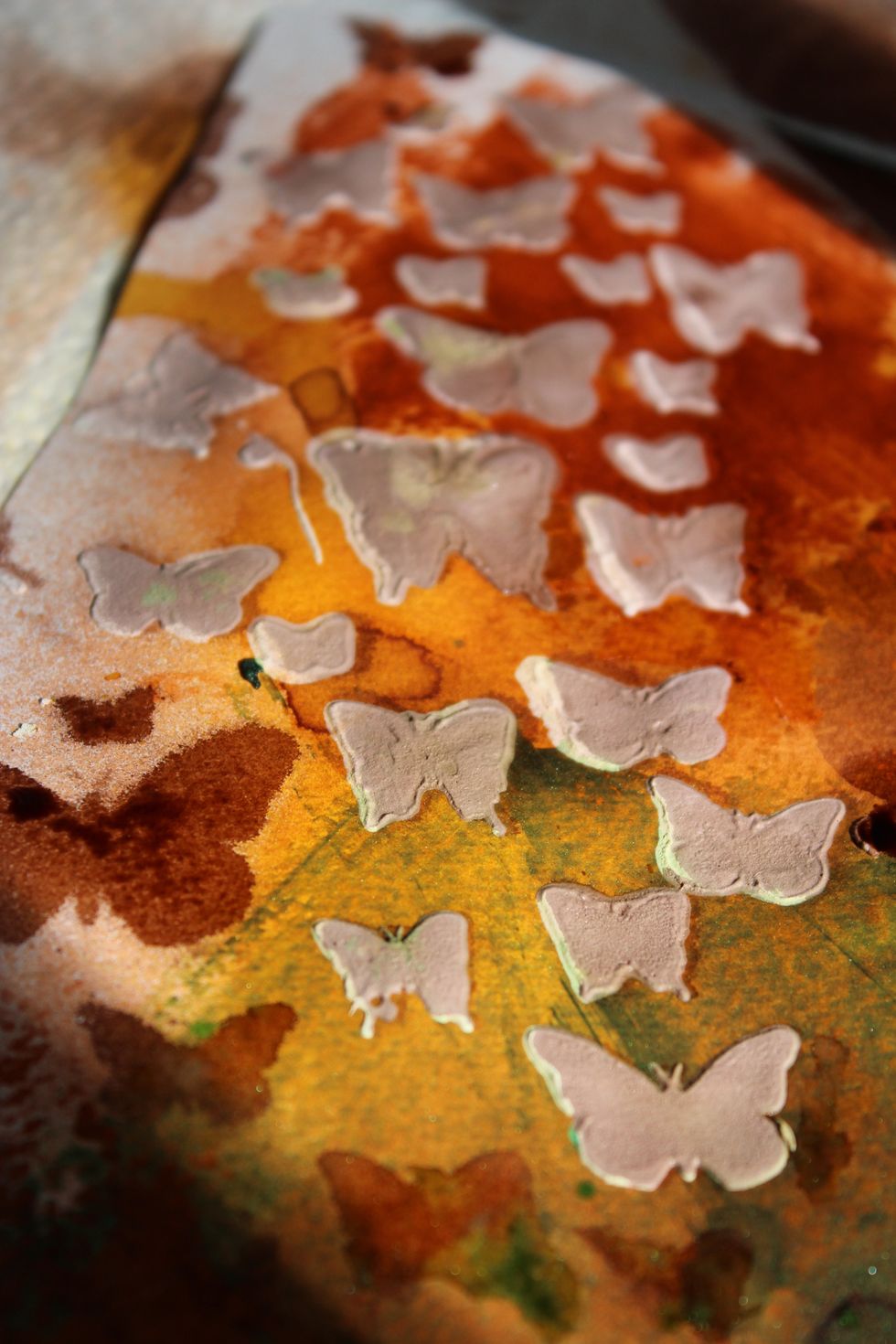 Then I repeated the previous step but using Colorations in French Toast.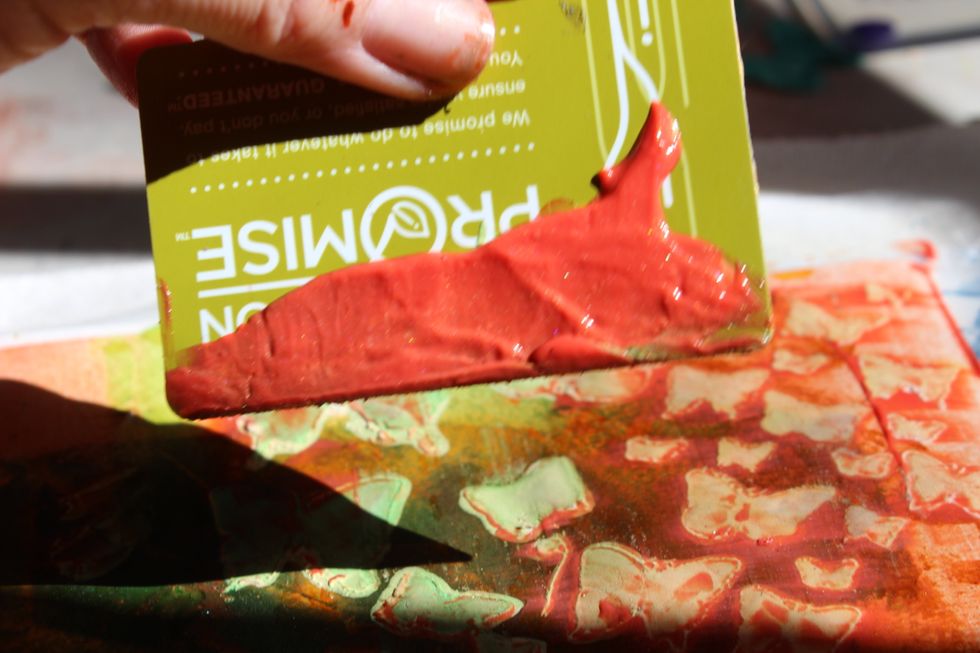 Once the Colorations were dry, I started to cover random areas with Sorbet in Pumpkin Spice using that same hotel room key.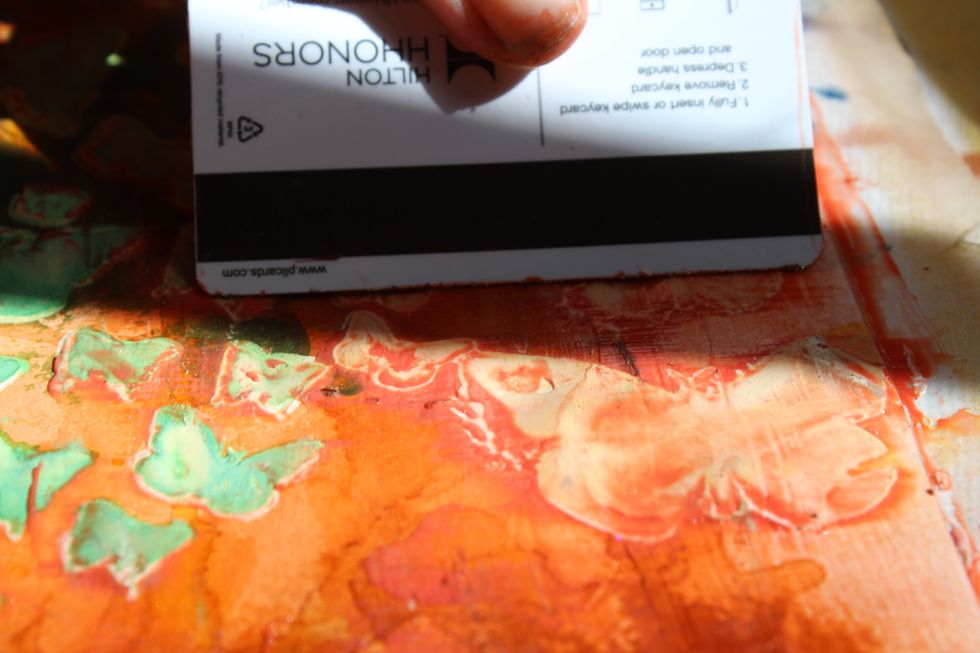 I simply just spread it all around.
Kinda like sparkle.
Her eis a view of the journal pages so far.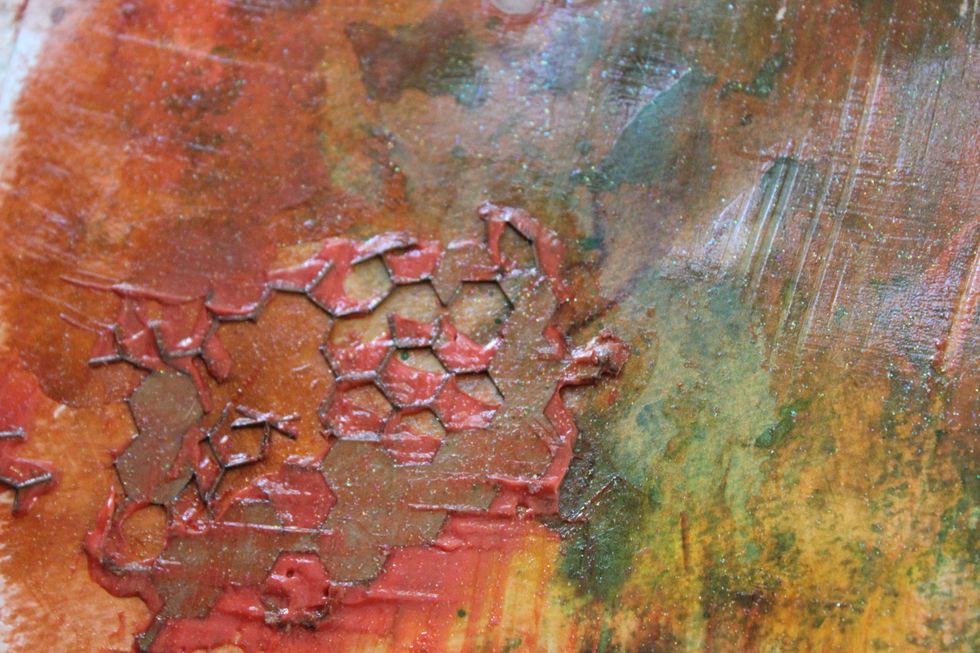 Some of the dimensional parts of the pages ended up with a lot of sorbet. I meant for that to happen. Then I sat my journal aside and let it dry for about an hour.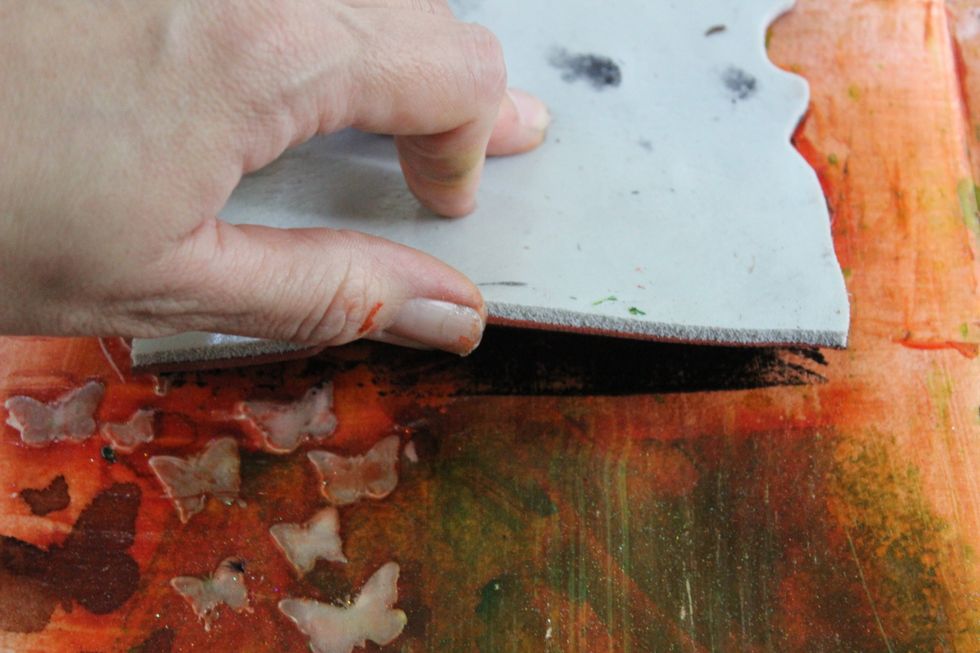 Using Technique Junkies "Sunflower Centers" stamp and black StazOn I stamped the image on both pages.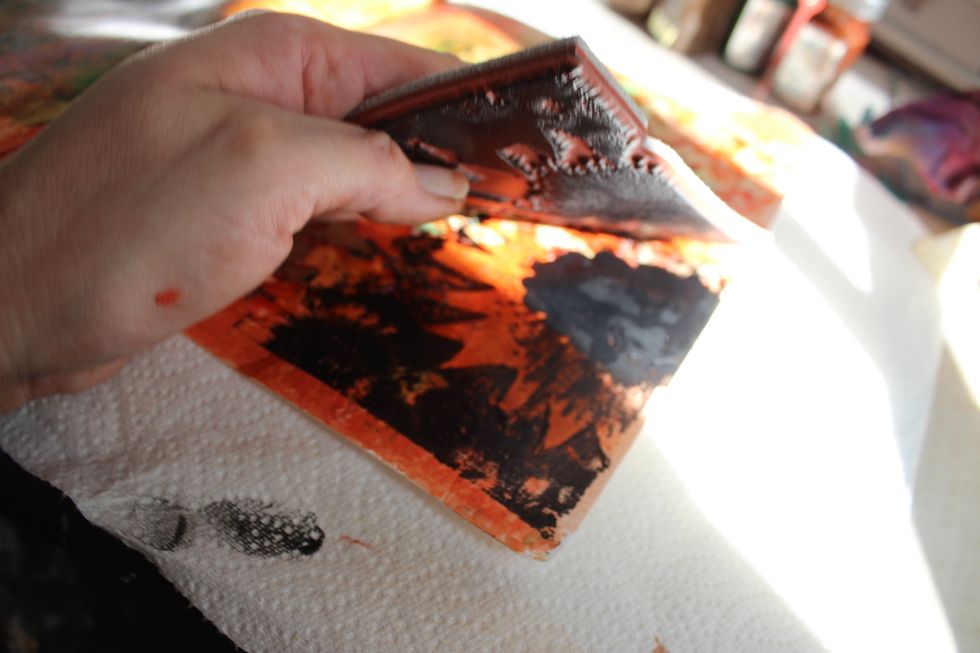 Remember to do it to both pages.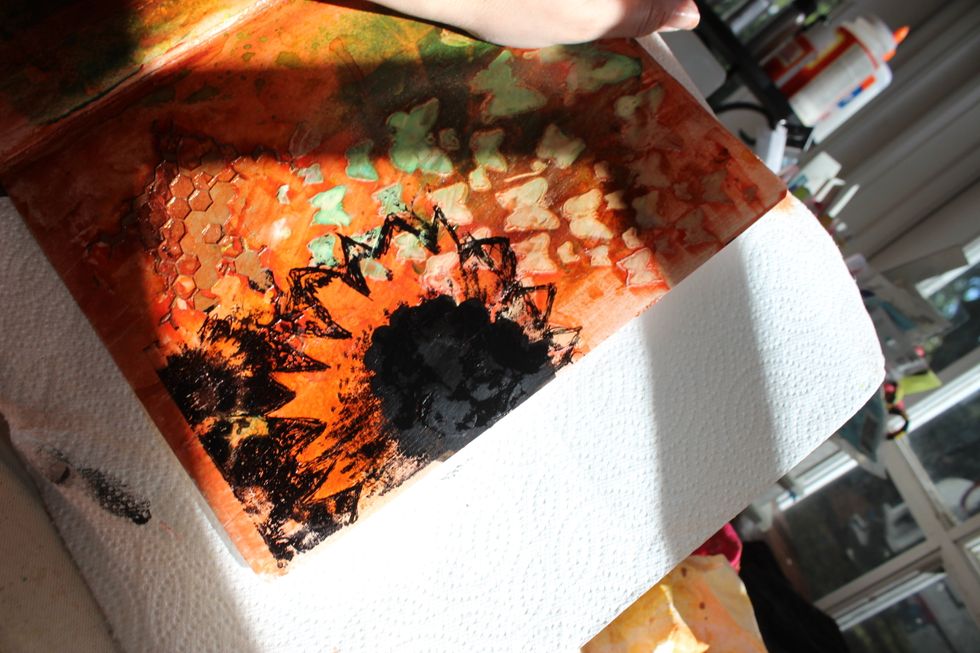 And using a black Fude Ball pen I traced the petals.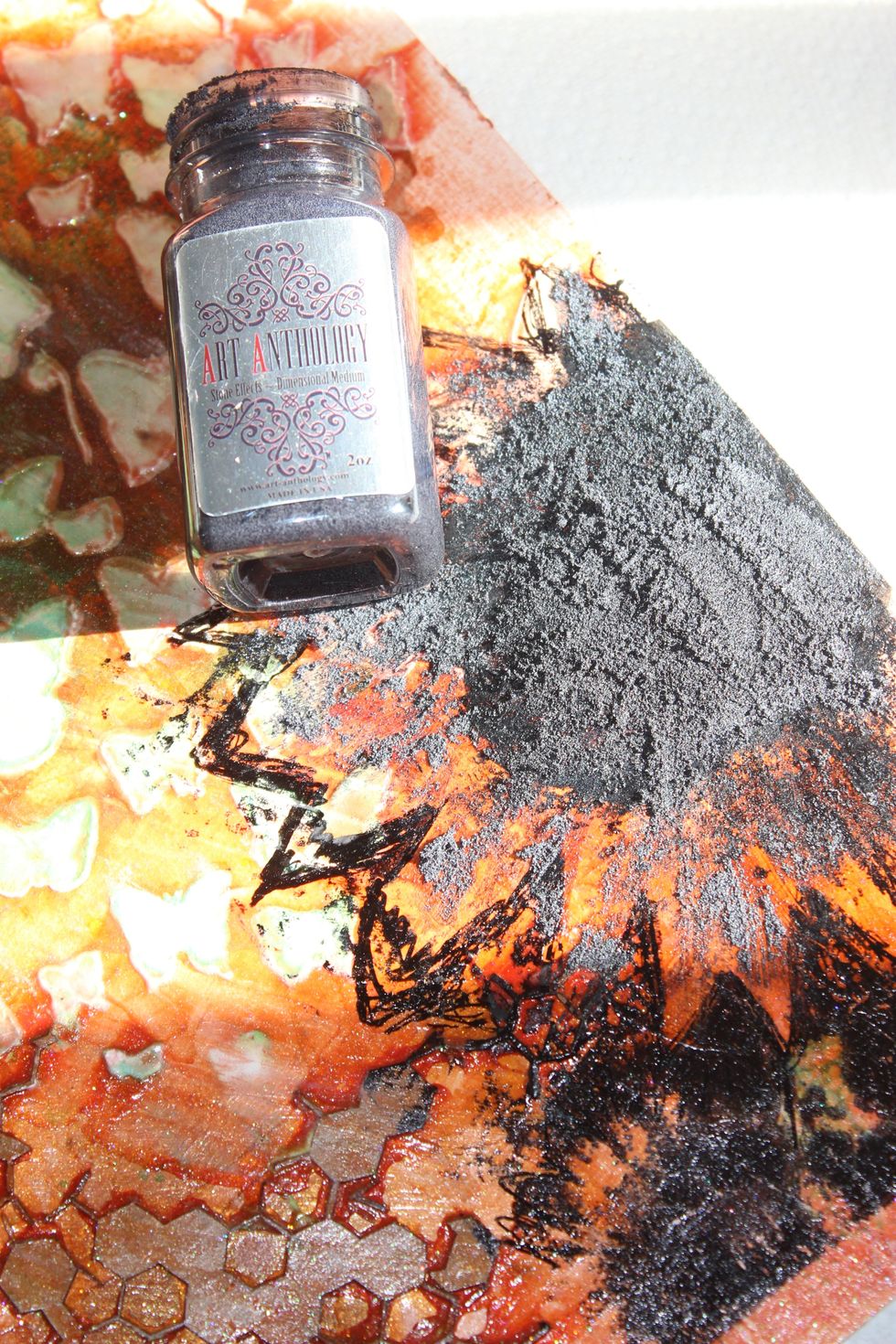 I used Stone Effects in Lava for the center of both flowers. I applied it with a palette tool. And put it on very thick so it would be dimensional.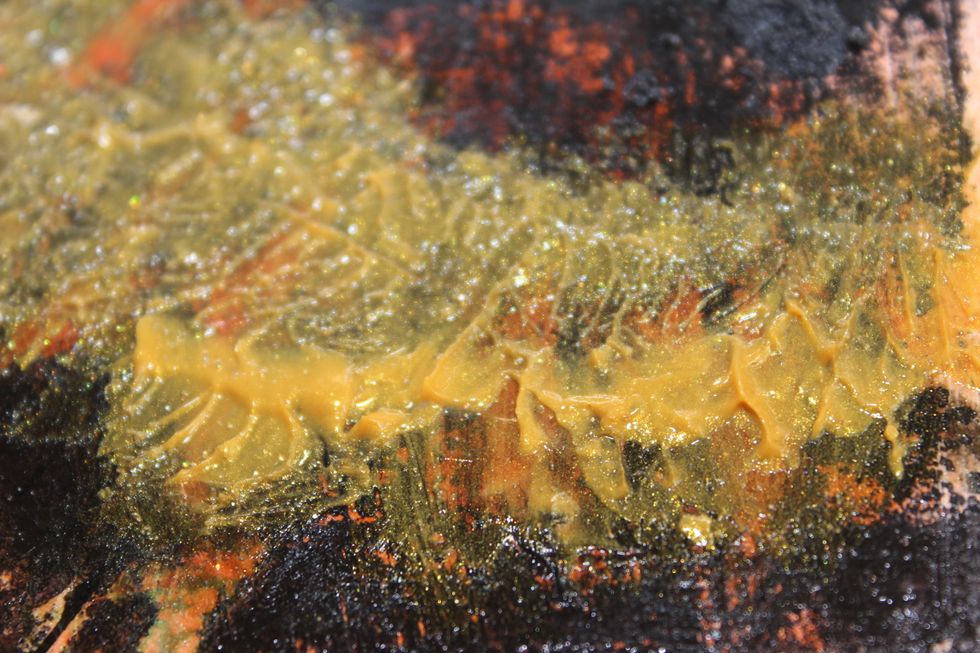 Then with Vegas Gold I added color to the petal. As you can see I did use a brush, but instead of painting it in I dabbed. That way it left those dimensional bumps on each flower.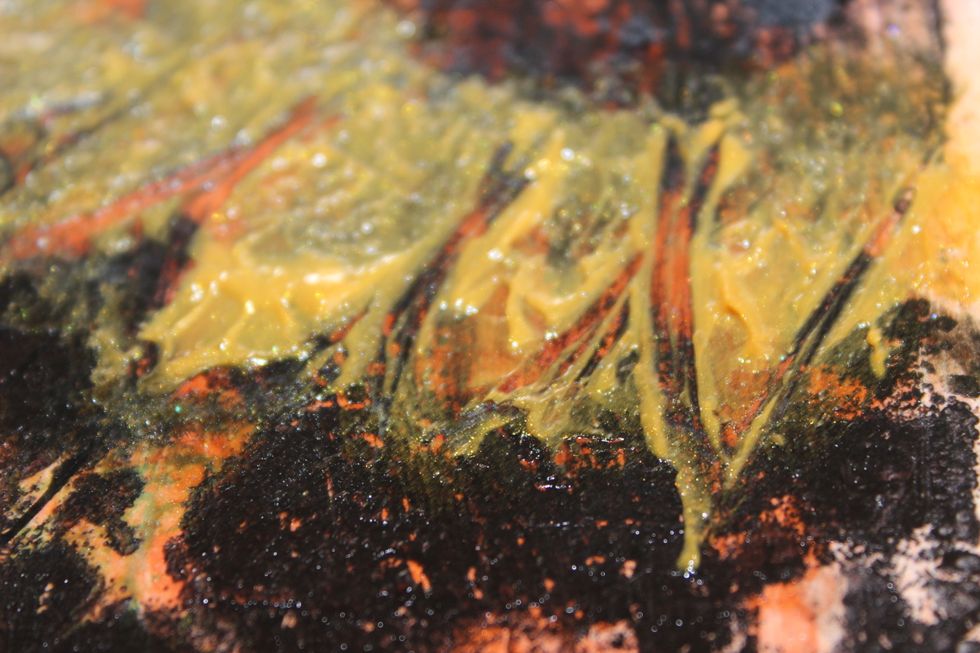 Using the palate tool I made sure to define each petal.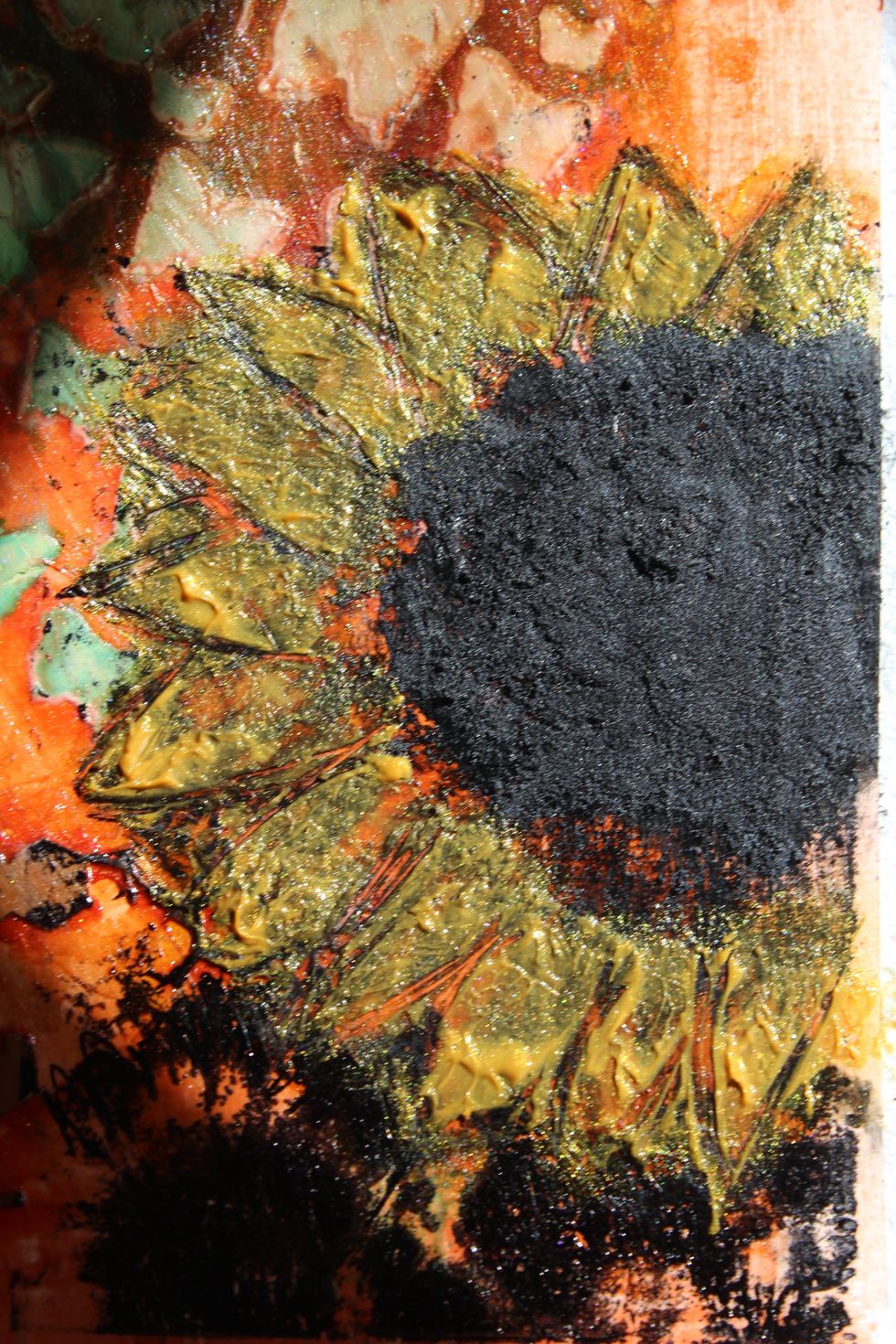 This is what the sunflower looked like once I was finished.
Then I did the same exact previous steps for the second sunflower stamped image.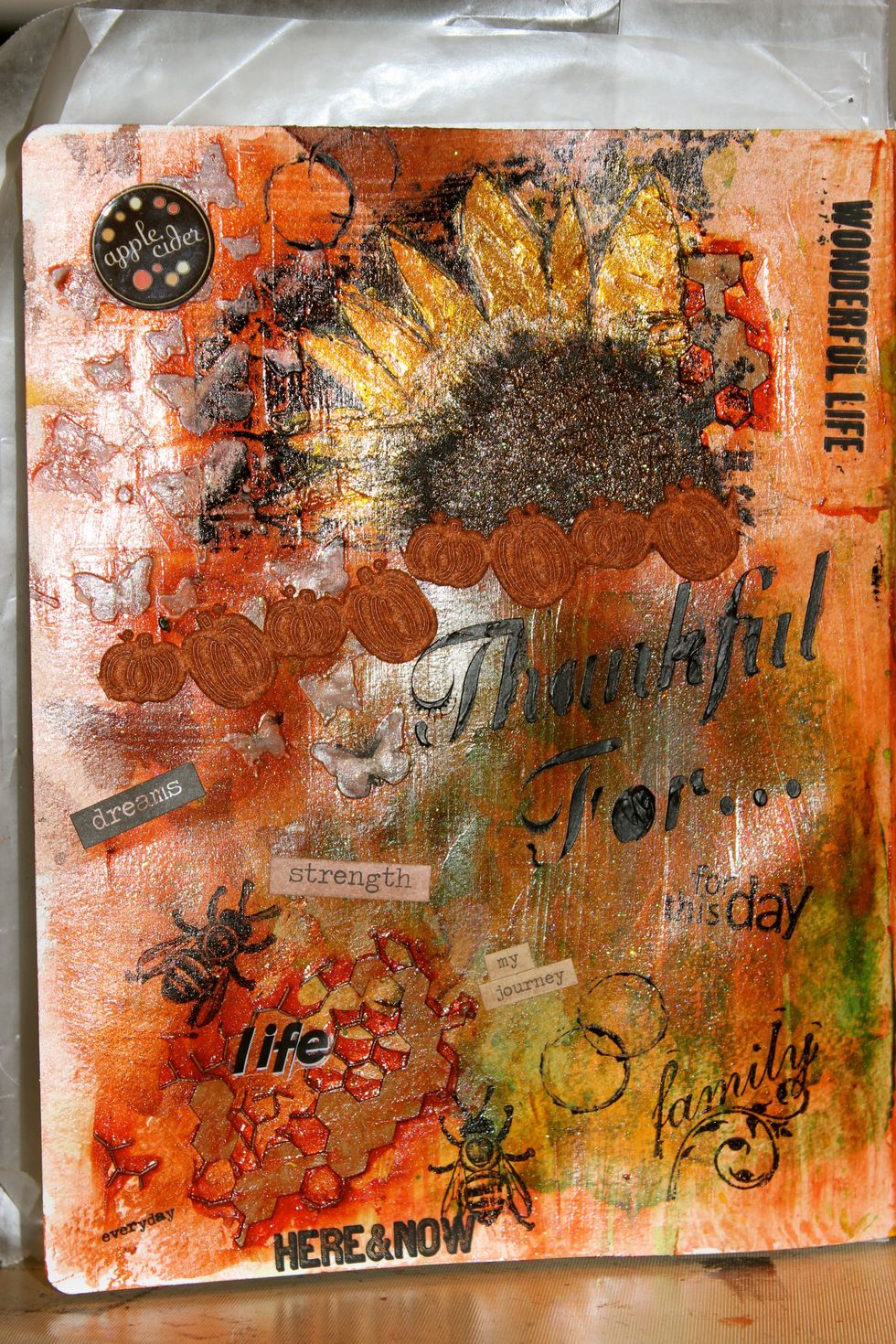 Then I added a tittle with Velvet in Tuxedo. I also added randomly, the words of what I am Thankful for. I used a variety of word materials from labels, rub-ons, my handwriting, and stickers.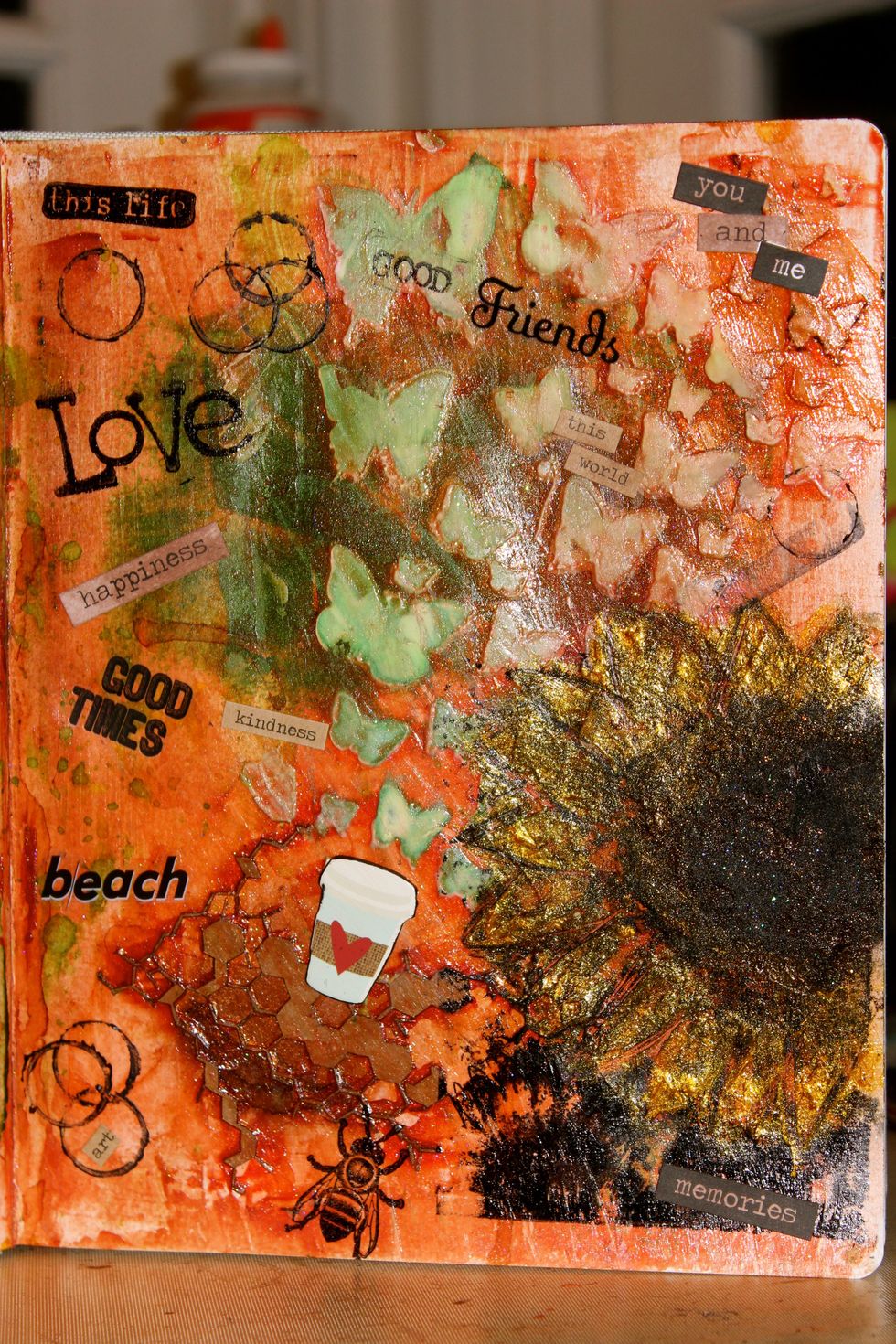 This is the other page so far.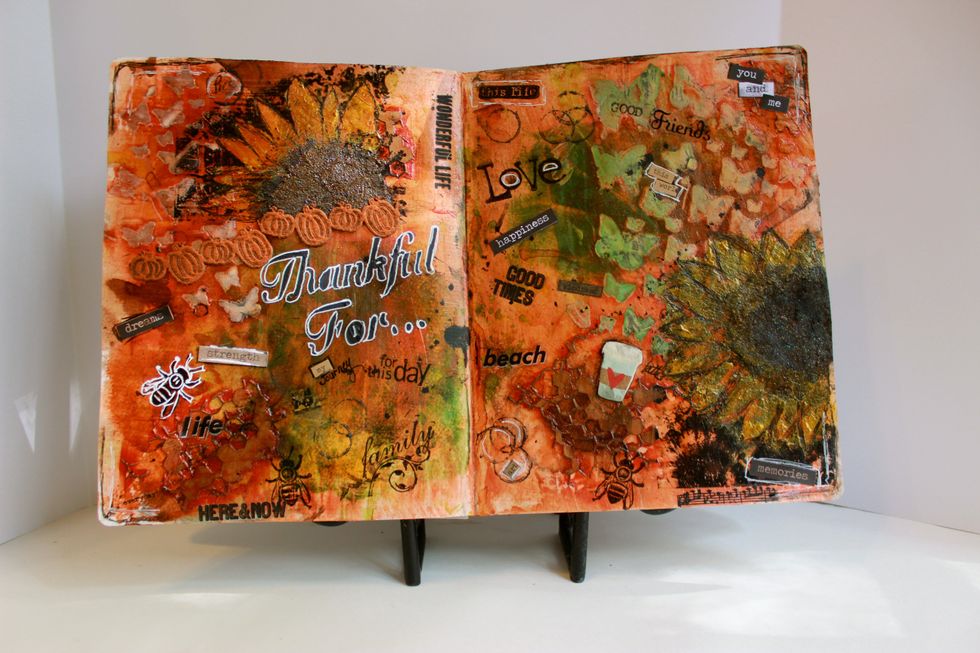 After tracing the tittle letters with a white Uni Ball Signa gel pen, and a few other spots on the journal pages I thought it looked complete!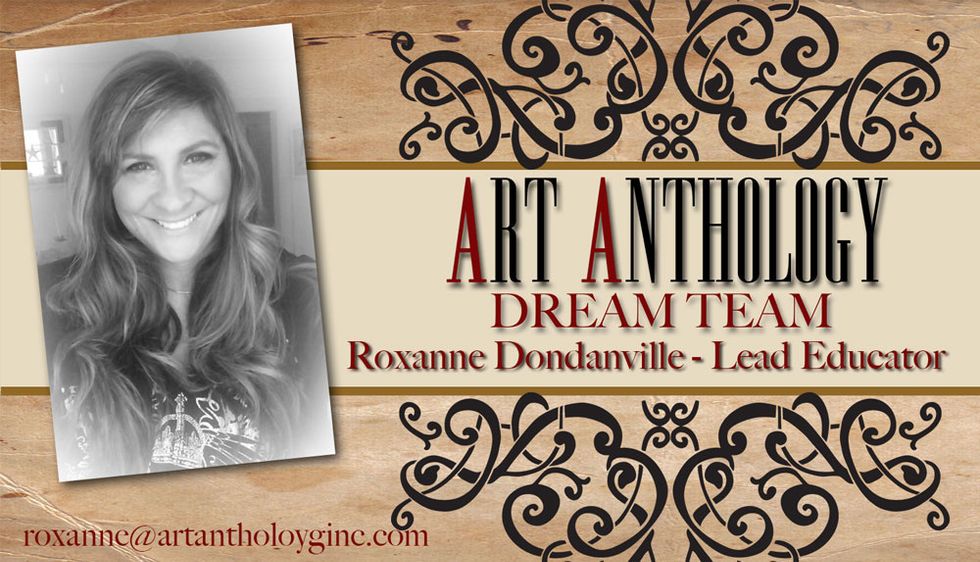 by Roxanne Dondanville www.roxannedondanville.com
Watercolor Paper Journal
Art Anthology Stencil "Chasing Butterflies"
Art Anthology Texture Paste, Mud
Art Anthology Sorbet in Pumpkin Spice
Art Anthology Sorbet in Kenyan Copper
Art Anthology Sorbet in Vegas Gold
Art Anthology Colorations in Rustic
Art Anthology Colorations in Timeless
Art Anthology Velvet in Shamrock
Art Anthology Velvet in Tuxedo
Art Anthology Stone Effects in Lava
Art Anthology Colorations in French Toast
Fude Ball Black pen
uni-ball Signa broad White gel pen
Art Anthology Colorations in Granny Smith
Technique Junkies "Sunflower Centers" stamp
Art Anthology
Art Anthology is a manufacturer of dimensional mediums.\n\nCome chat with us in our Facebook Group: Art Anthology Adventures in Art