Taylor Swift, Teen Country Sensation Is Known For Her Various Looks And Gorgeous Eyes. In This Tutorial I Will Show You A Gorgeous Blue Eye Makeup Look That Miss Swift Wears Quite Often(:
33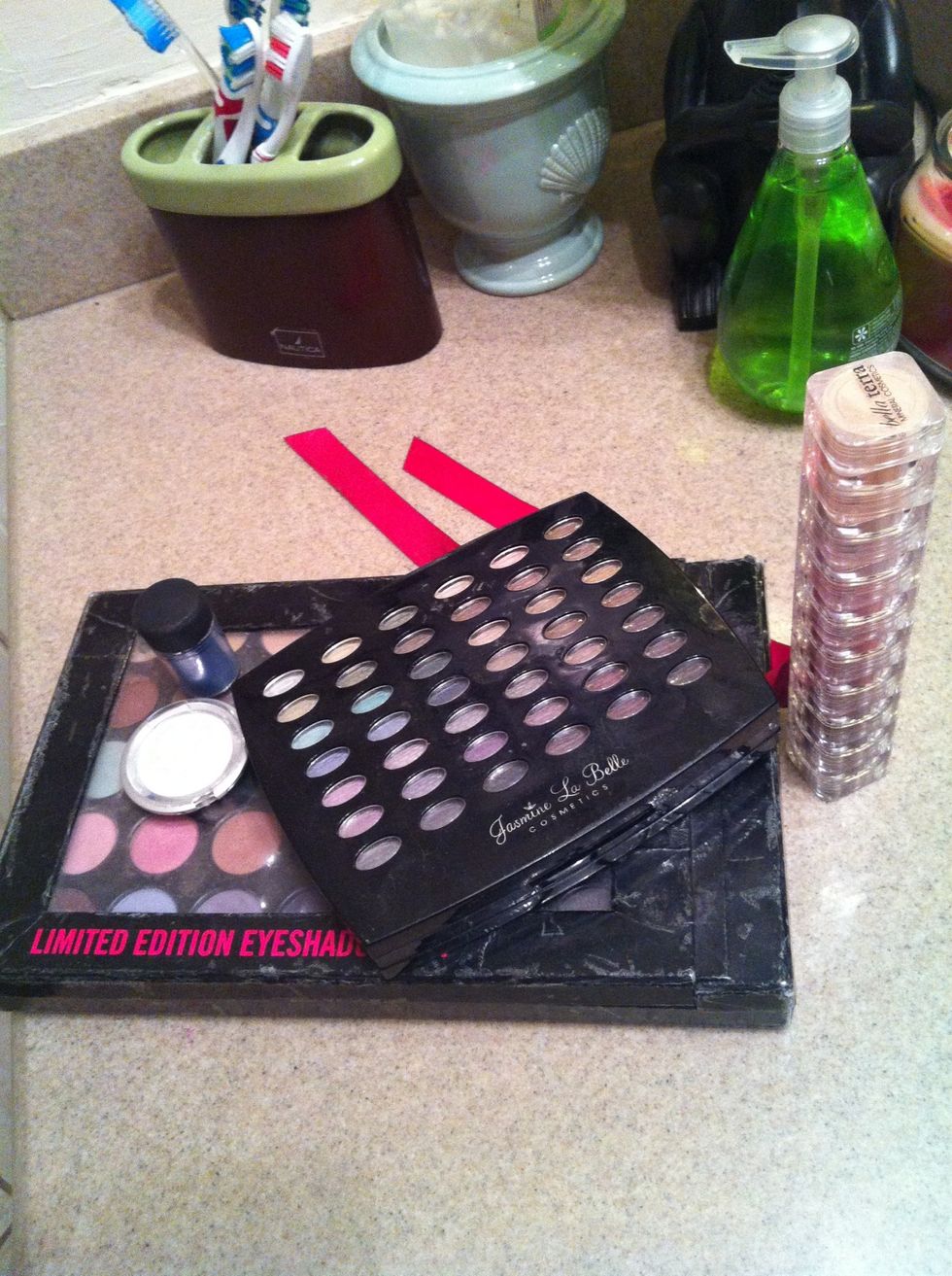 Any eyeshadow palate with shades of blue and white should work just fine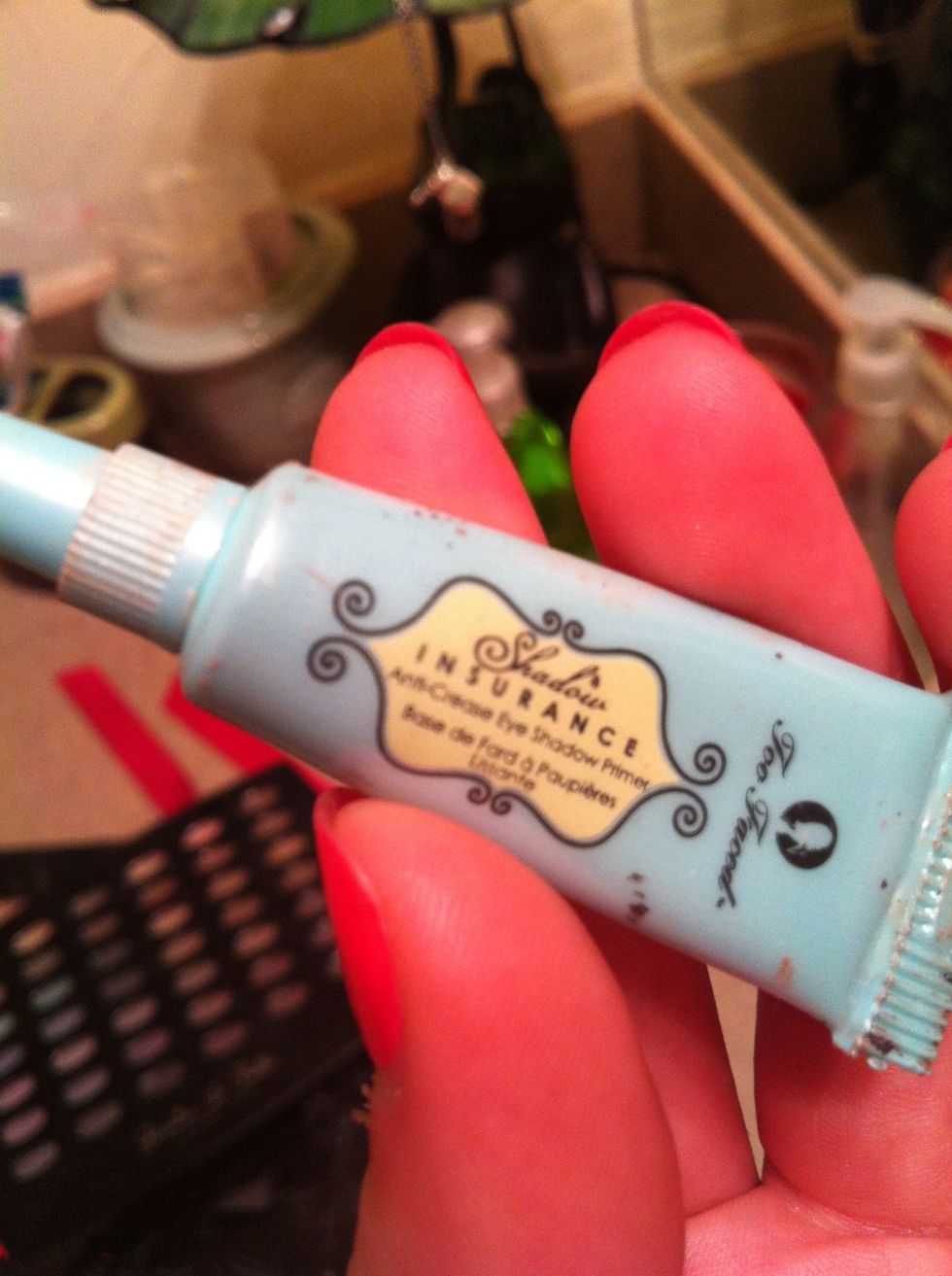 1st prime your eye with an eyeshadow primer. Any primer will work.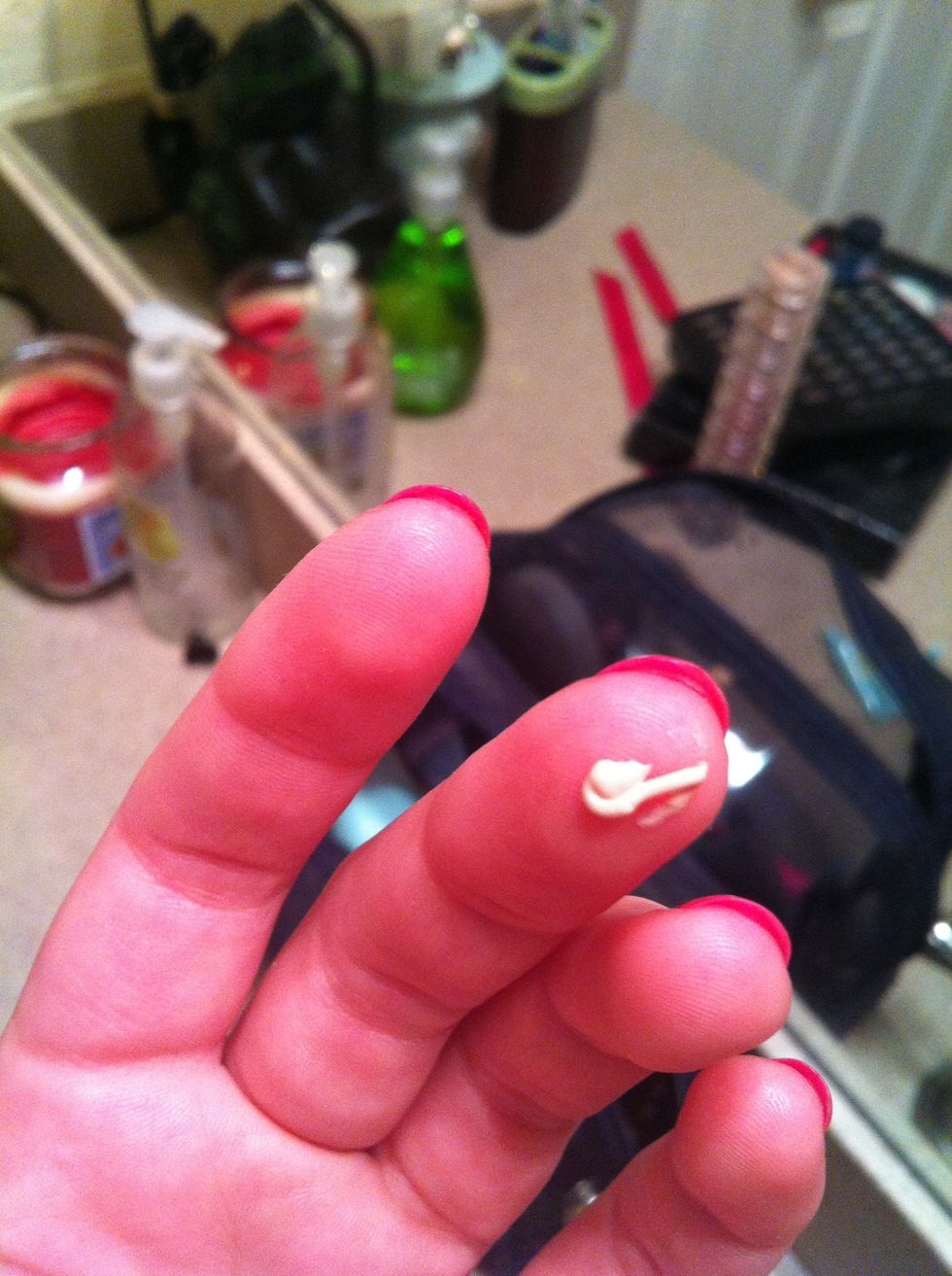 Take about this much and blend it evenly all over your eye.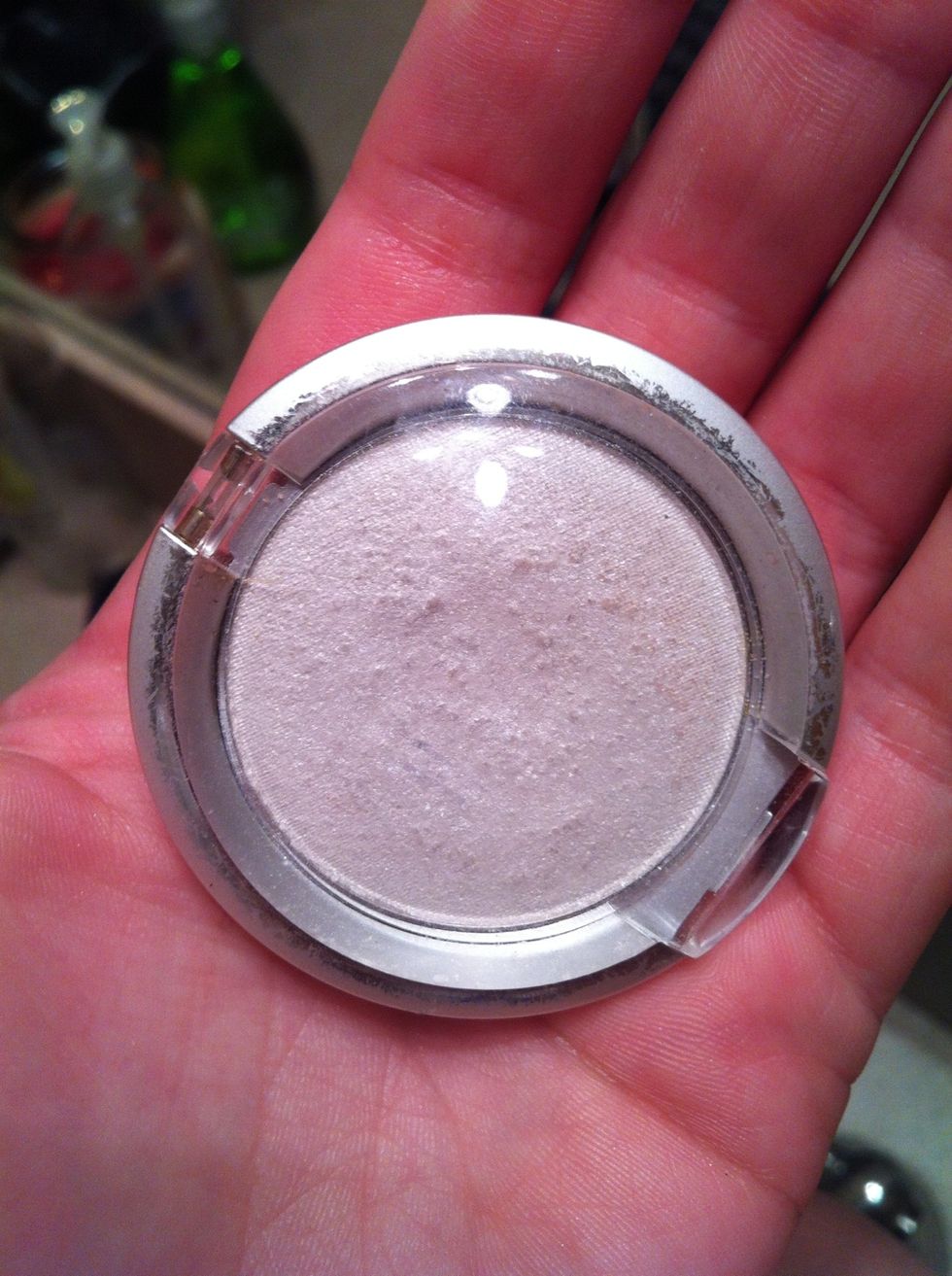 Very basic white eyeshadow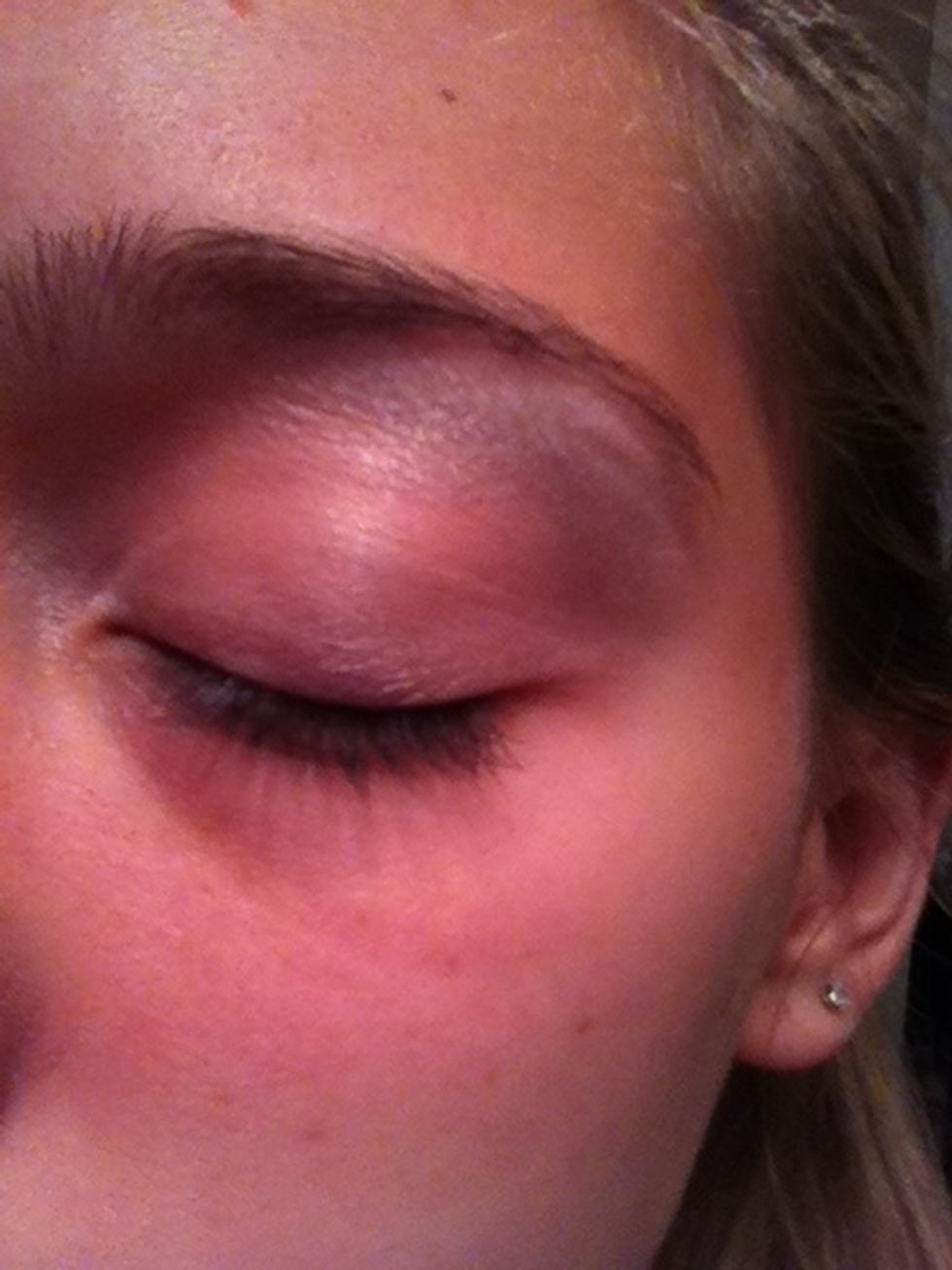 Using an eyeshadow brush apply white eyeshadow right under your brow bone, the inner corner of your eye, and a slight bit on the very top of the eye lid.
Here I'm using a very light sea-foam green color. This or light blue will work.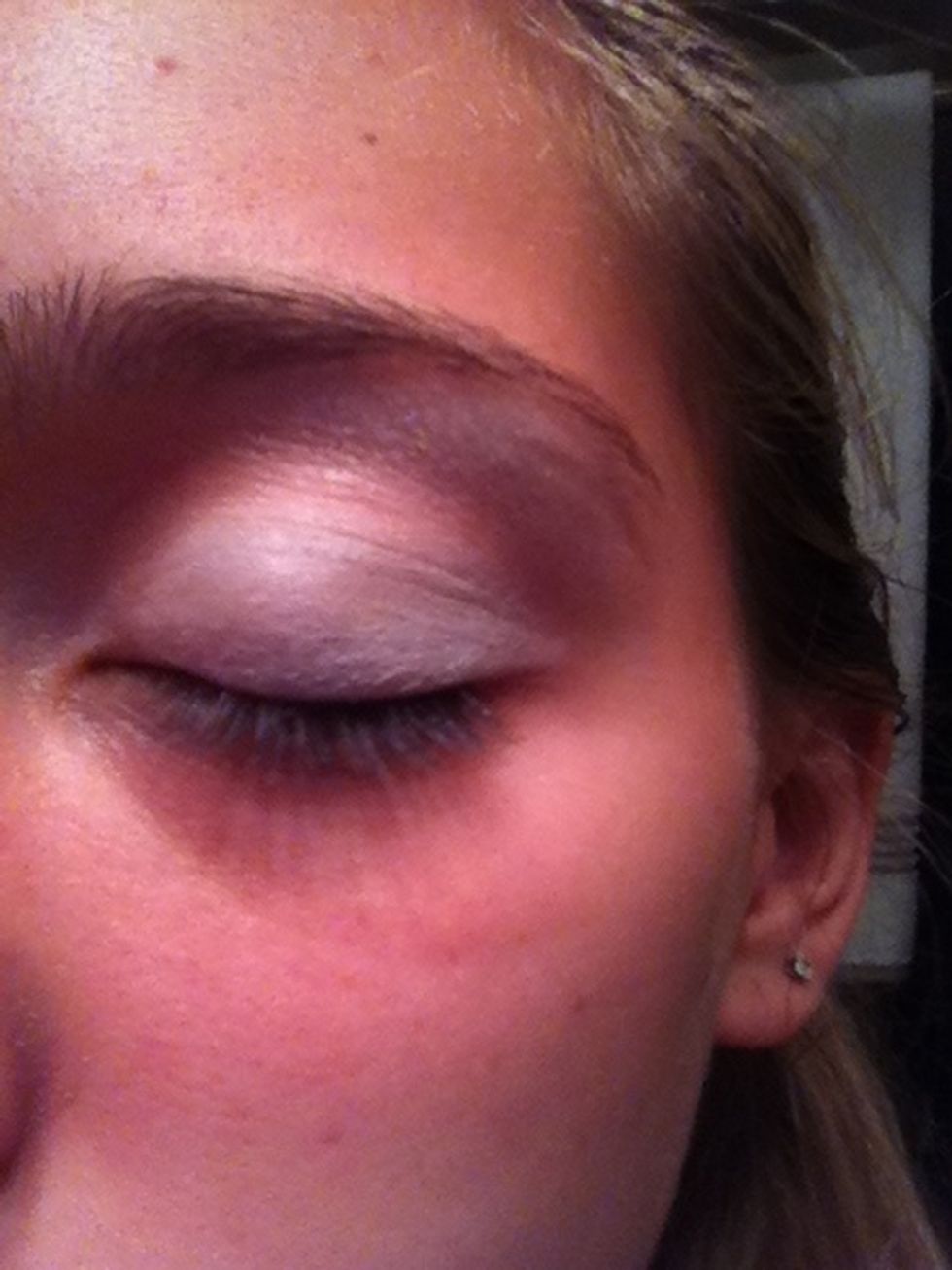 Using an eyeshadow brush apply the light blue (or) green shadow all over your lid leaving the crease of your eye still uncovered.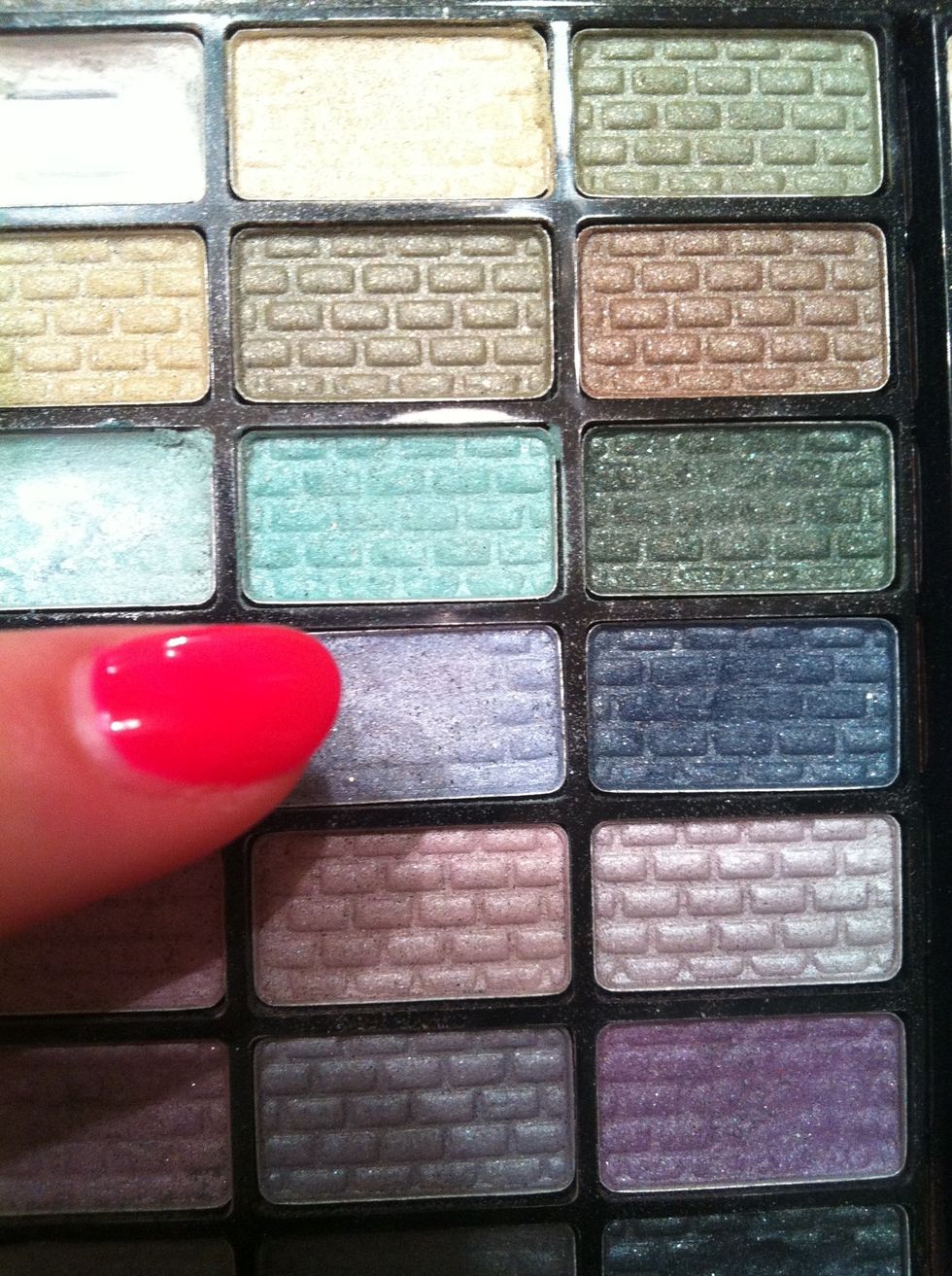 To begin contouring in the crease I am using this medium shade of blue.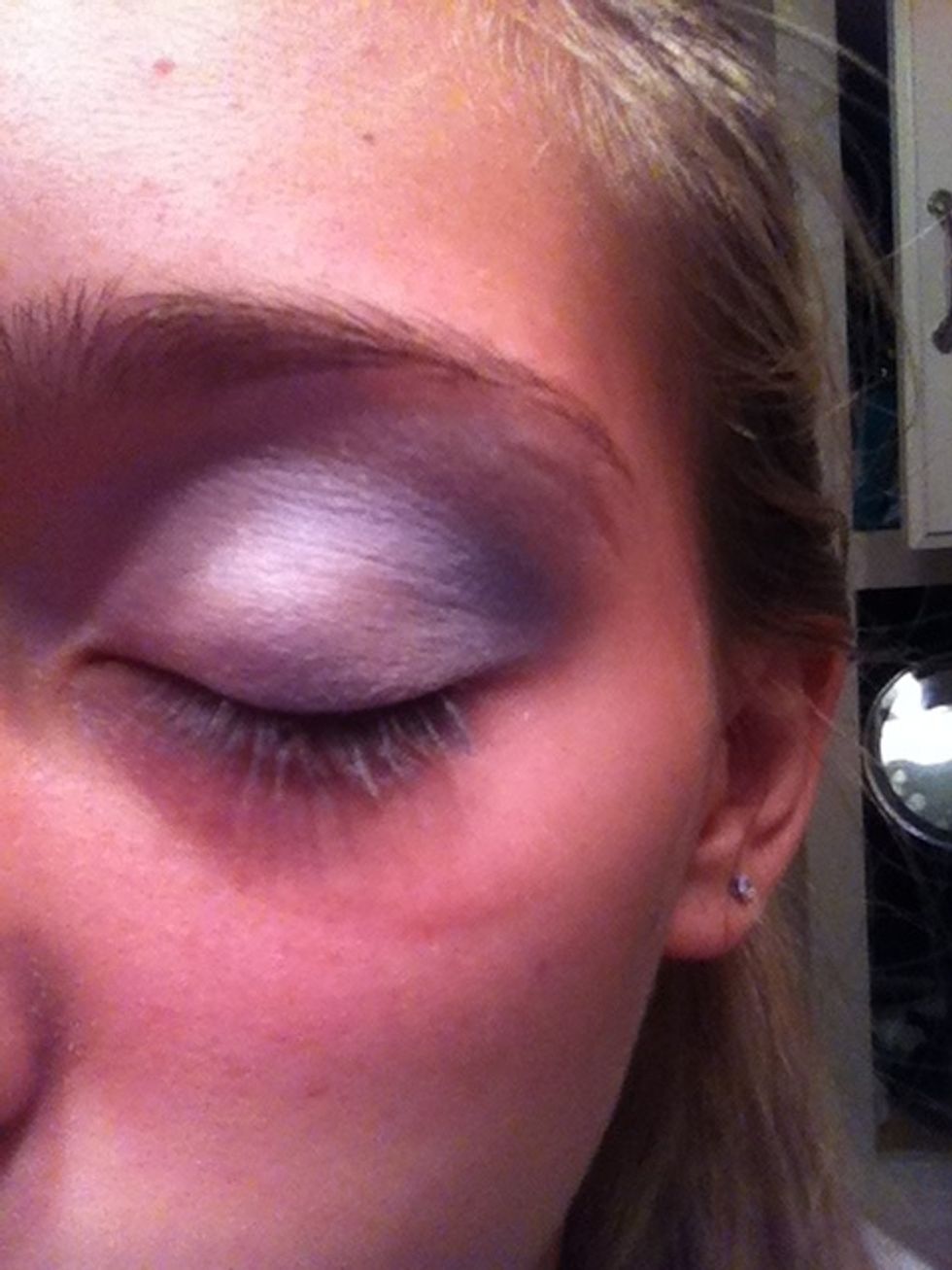 Using a contour or regular eyeshadow brush apply the medium shade blue (or) green to the crease and create a v shape between the crease and the lid.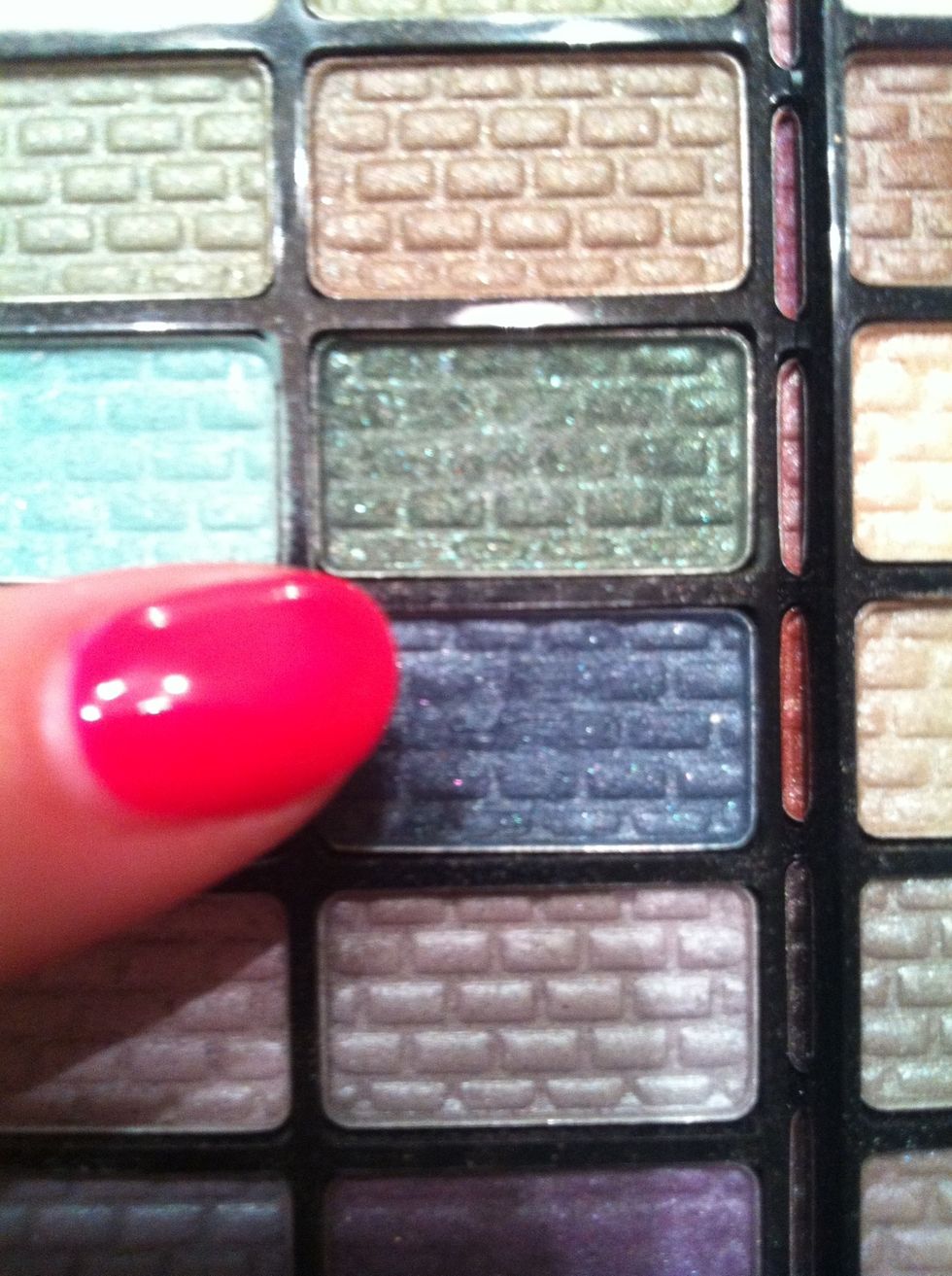 Adding to the contouring effect to further enhance this Taylor Swift effect, I'm applying a dark blue eyeshadow. (dark green will work as well)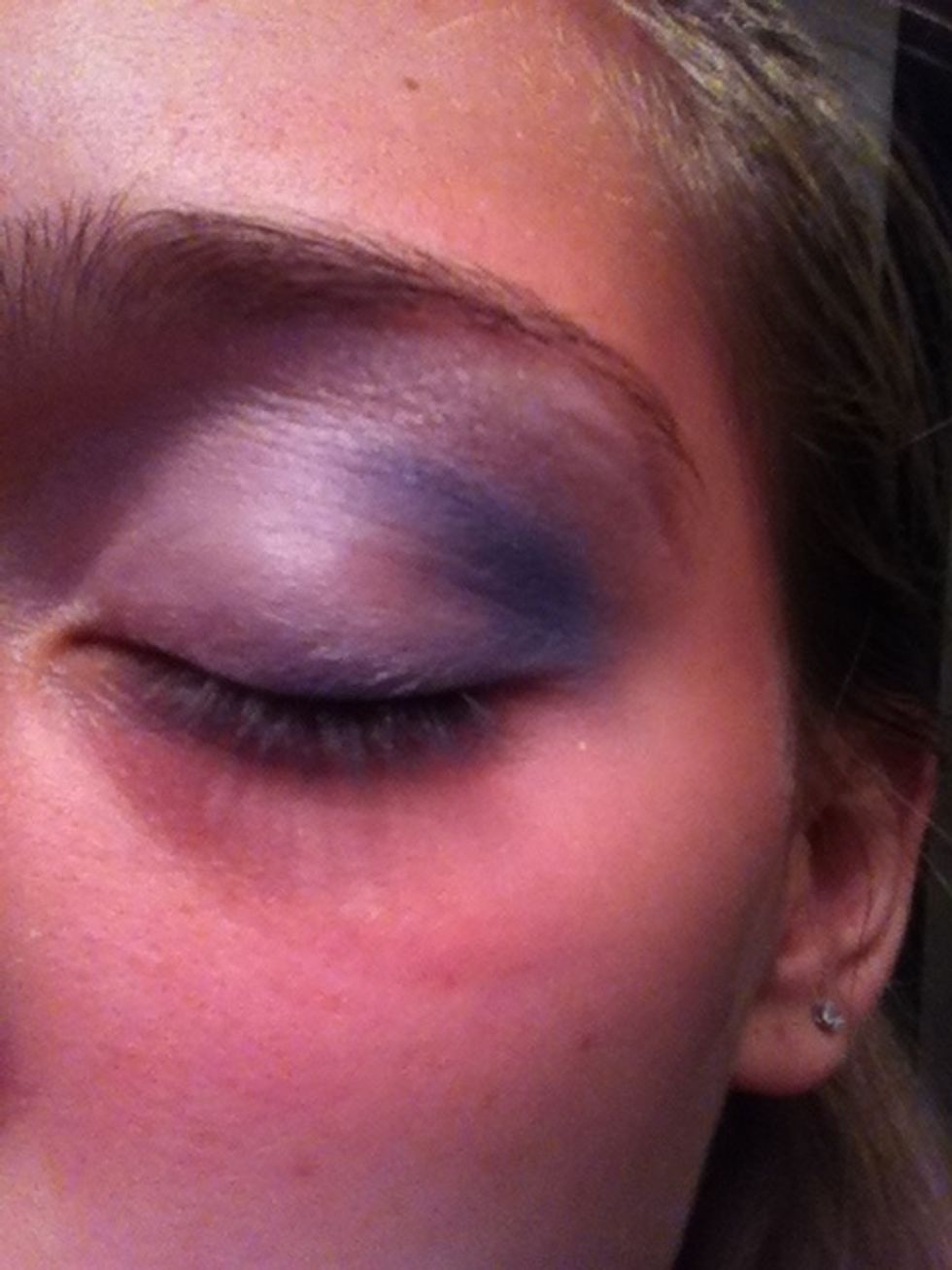 Again create the V shape between your crease and lid with your contour/eyeshadow brush.
You can stop at this stage and simply apply eyeliner and mascara or you can embellish the look more with sparkles that will truly make your eye have that Taylor Swift look(: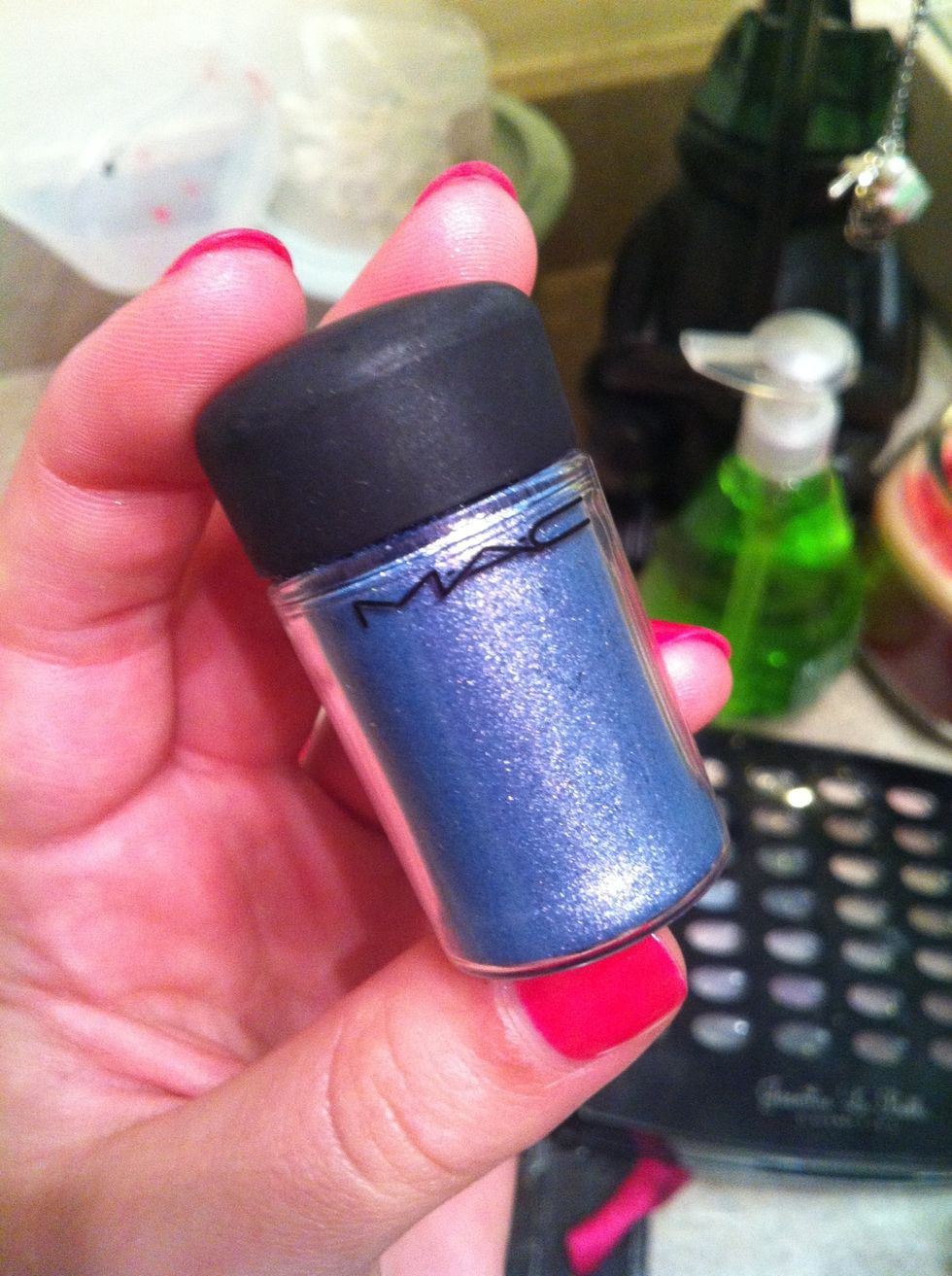 This is Mac's shadow called "Cornflower" and I am applying this to the contour area to add more beautiful sparkle to the eye. This shadow or any sparkly blue shadow will work.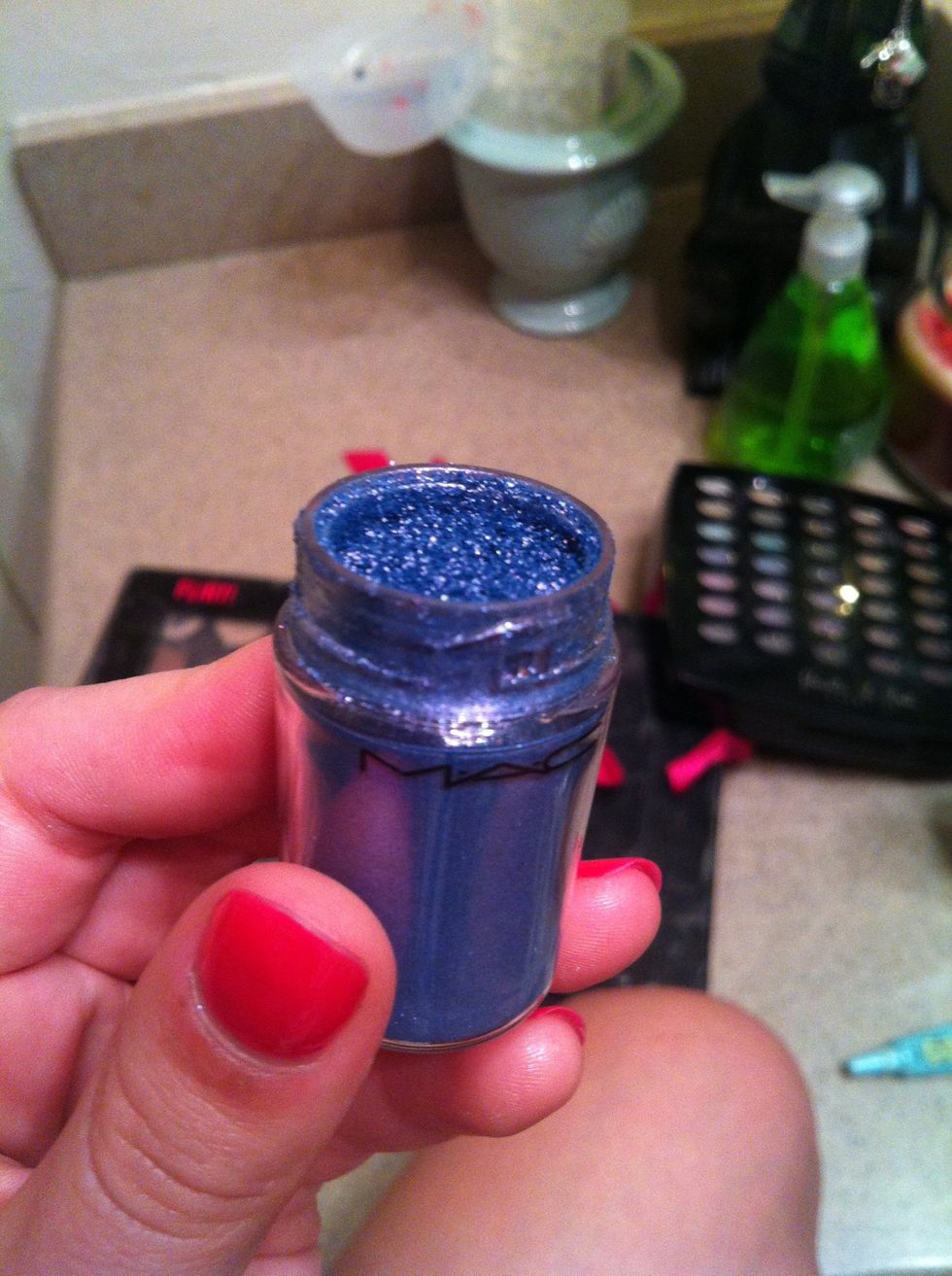 This is what the shadow looks like in the lil bottle.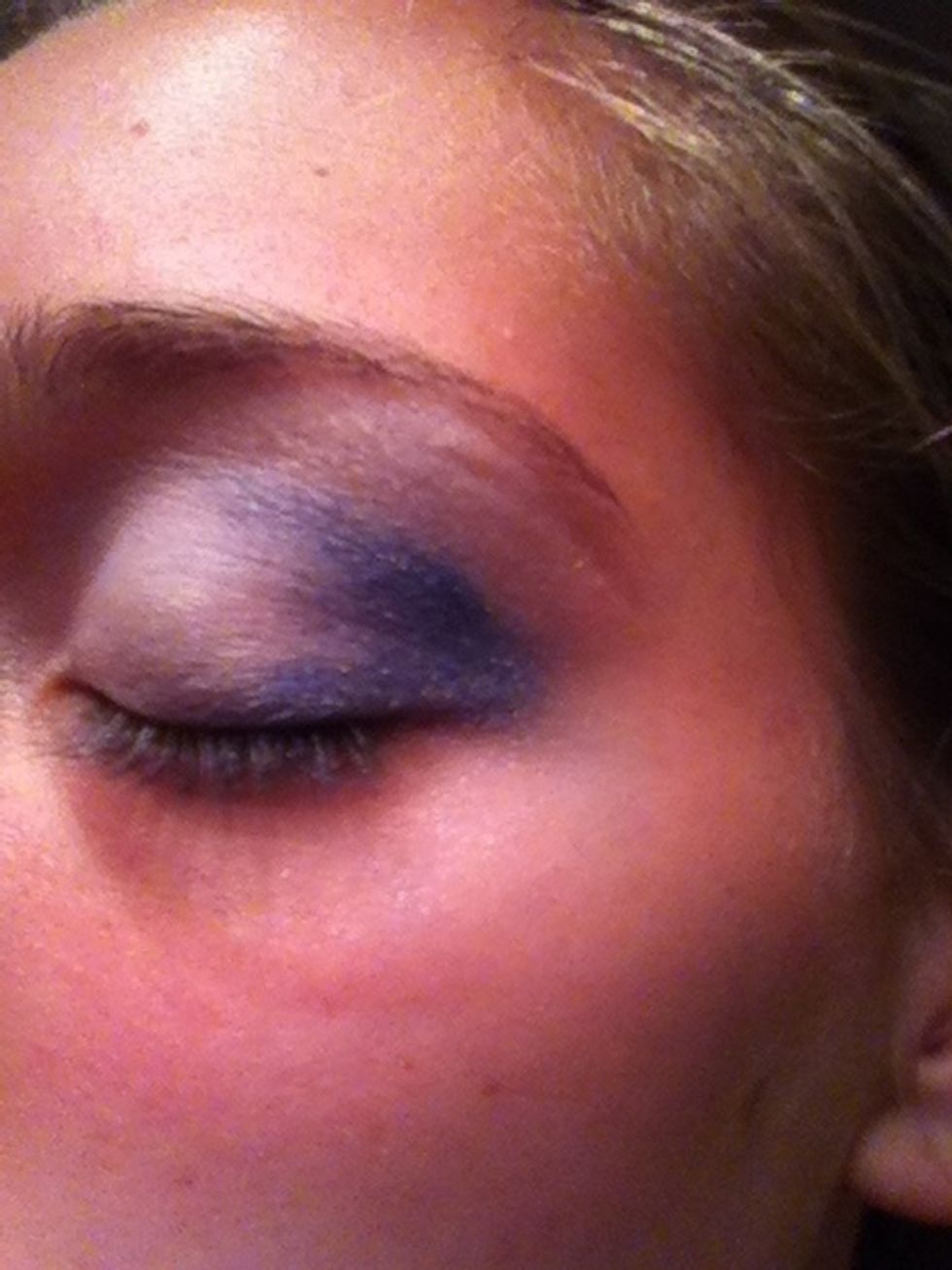 Hopefully you can see a lil bit of the sparkle. If not its okay we will put more on with the next step.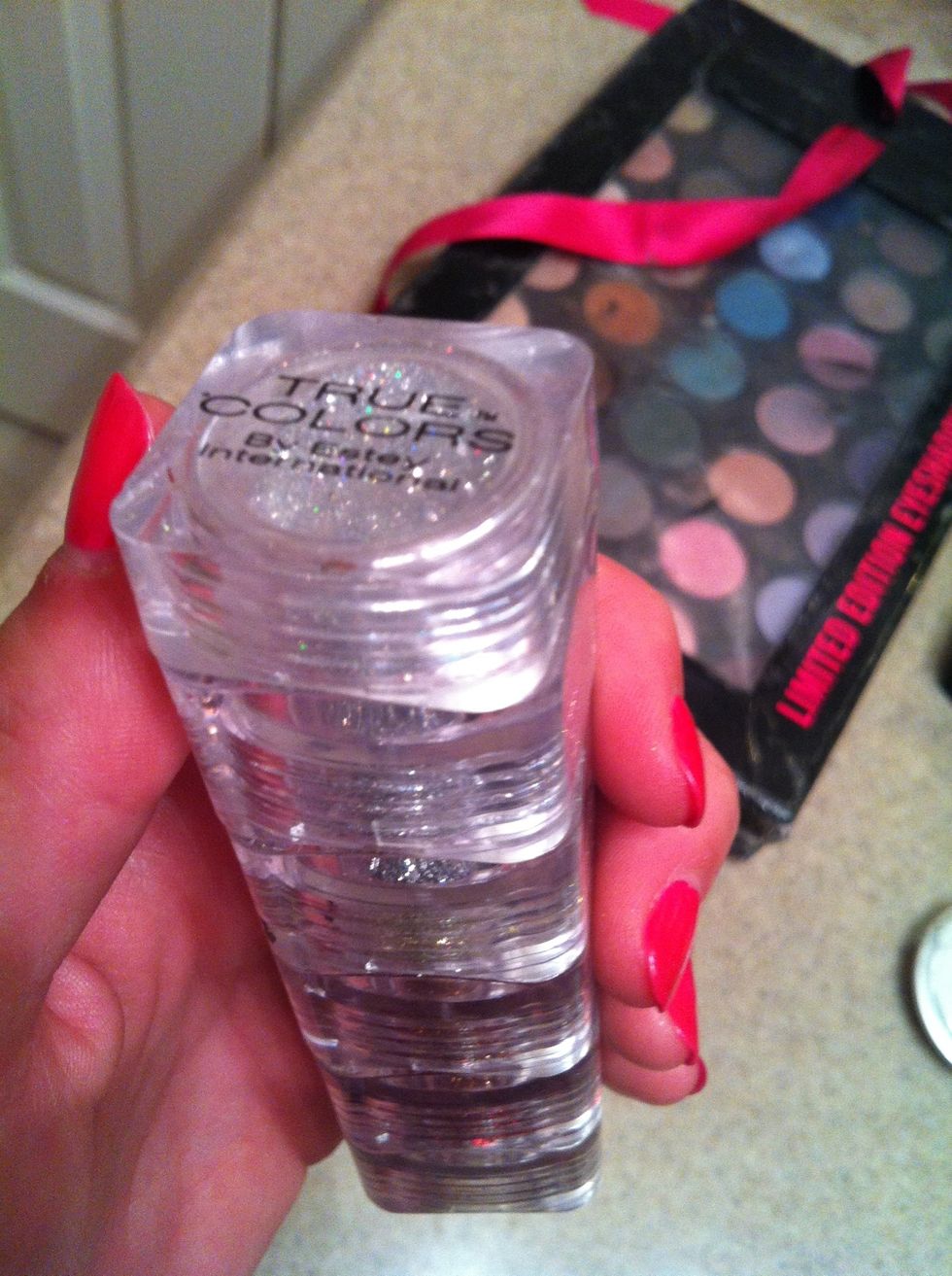 I am using True Colors by Estey International and am using the very top square of sparkles (the one you can see in the photo)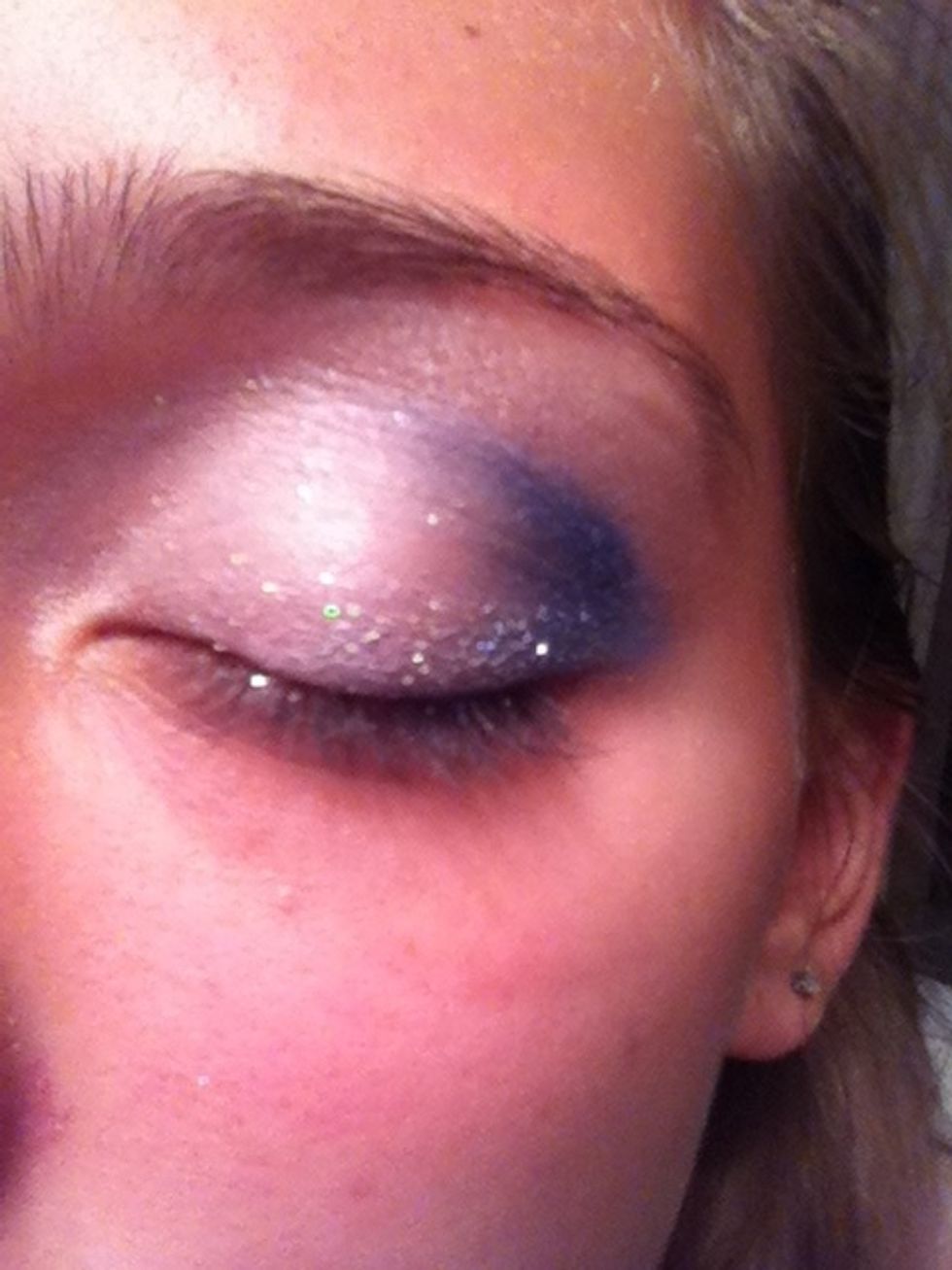 I applied with my eyeshadow brush the silver/white mixture of sparkles onto my eye lid.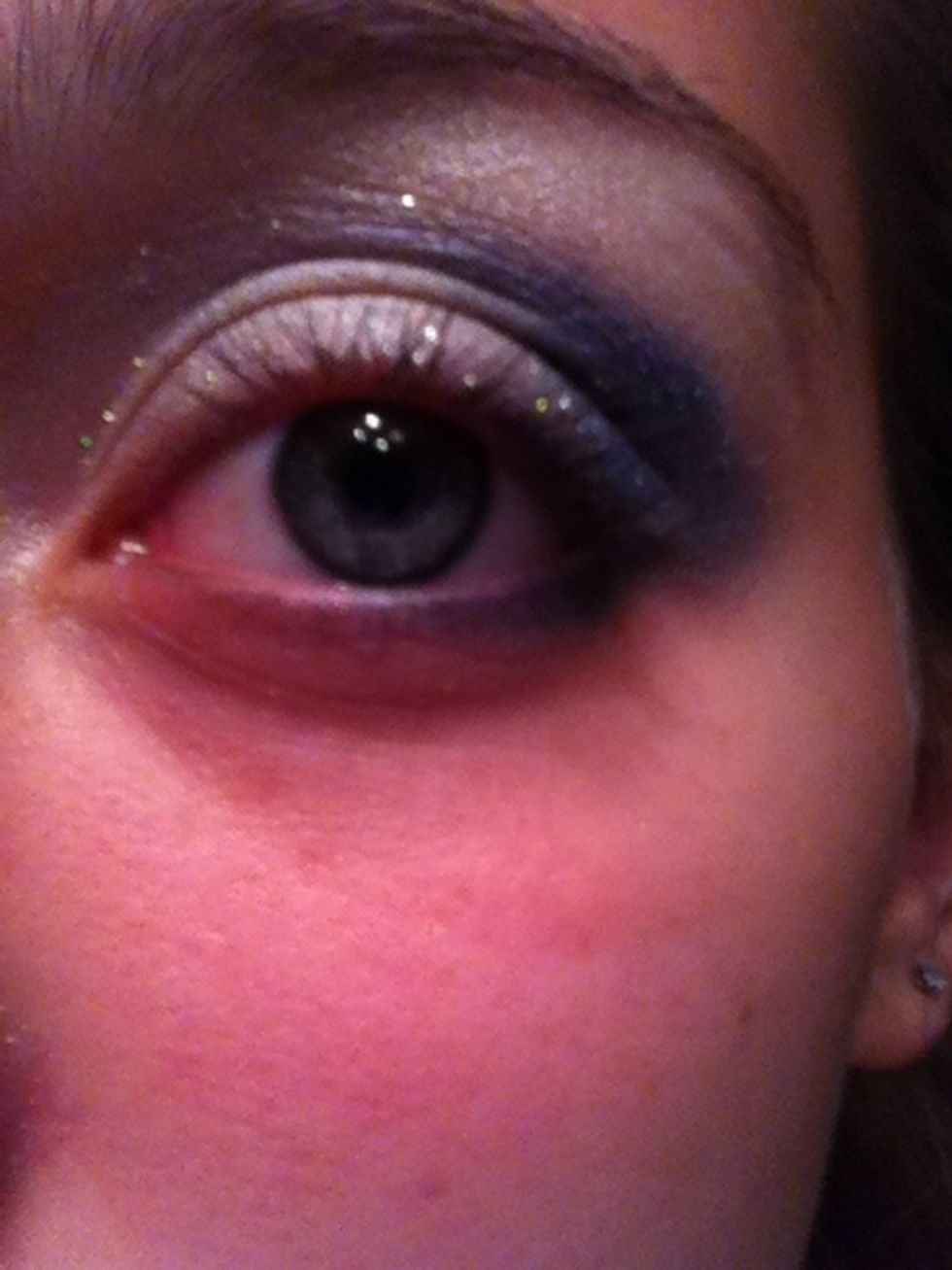 Going back with the dark blue eye shadow I used my eyeshadow brush and gently lined my bottom eye connecting it with the top eye lid.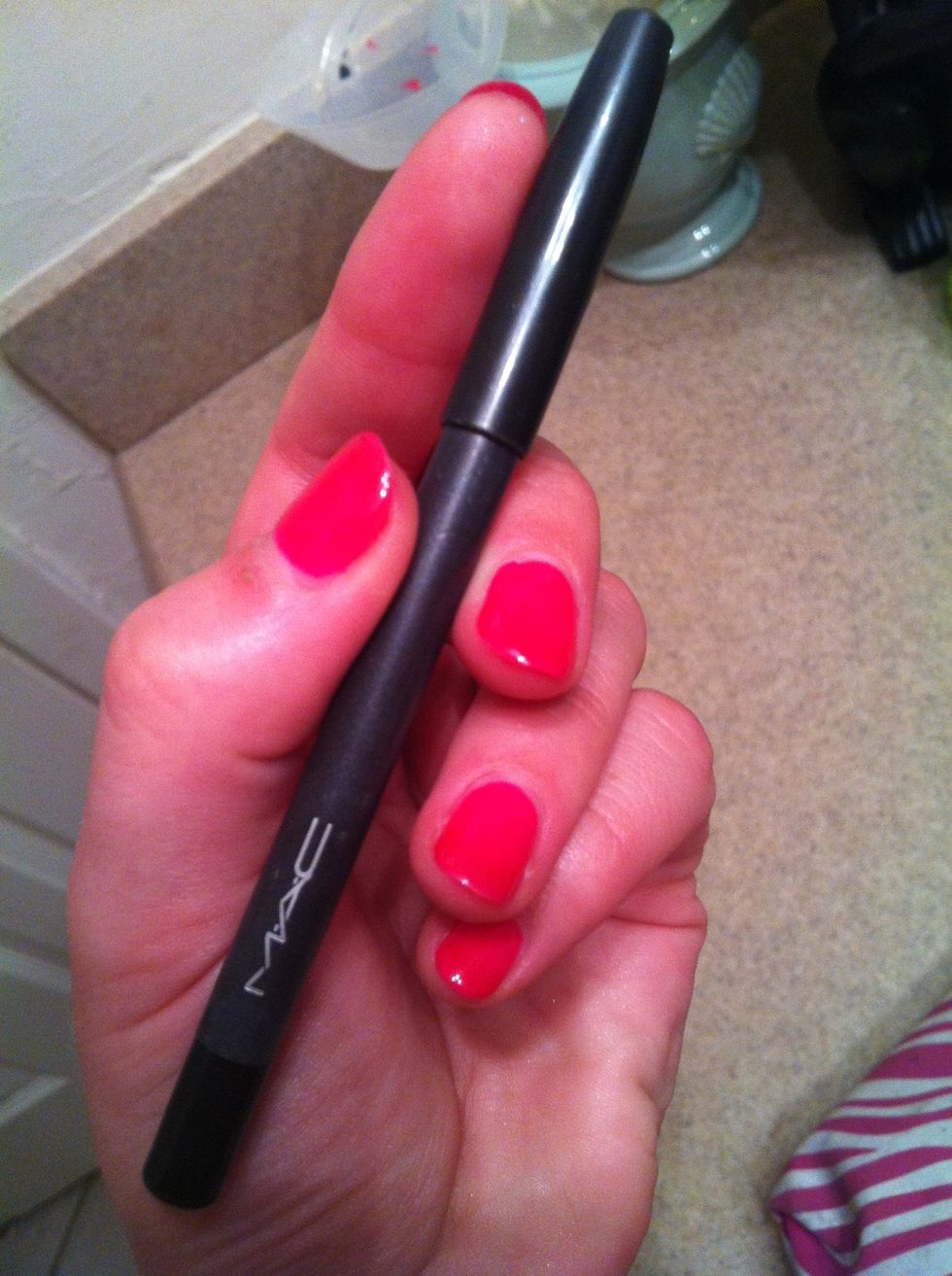 For eyeliner I am using Mac's "engraved". I love this eyeliner it last 24 hours and doesn't come off when your eyes get a tad watery.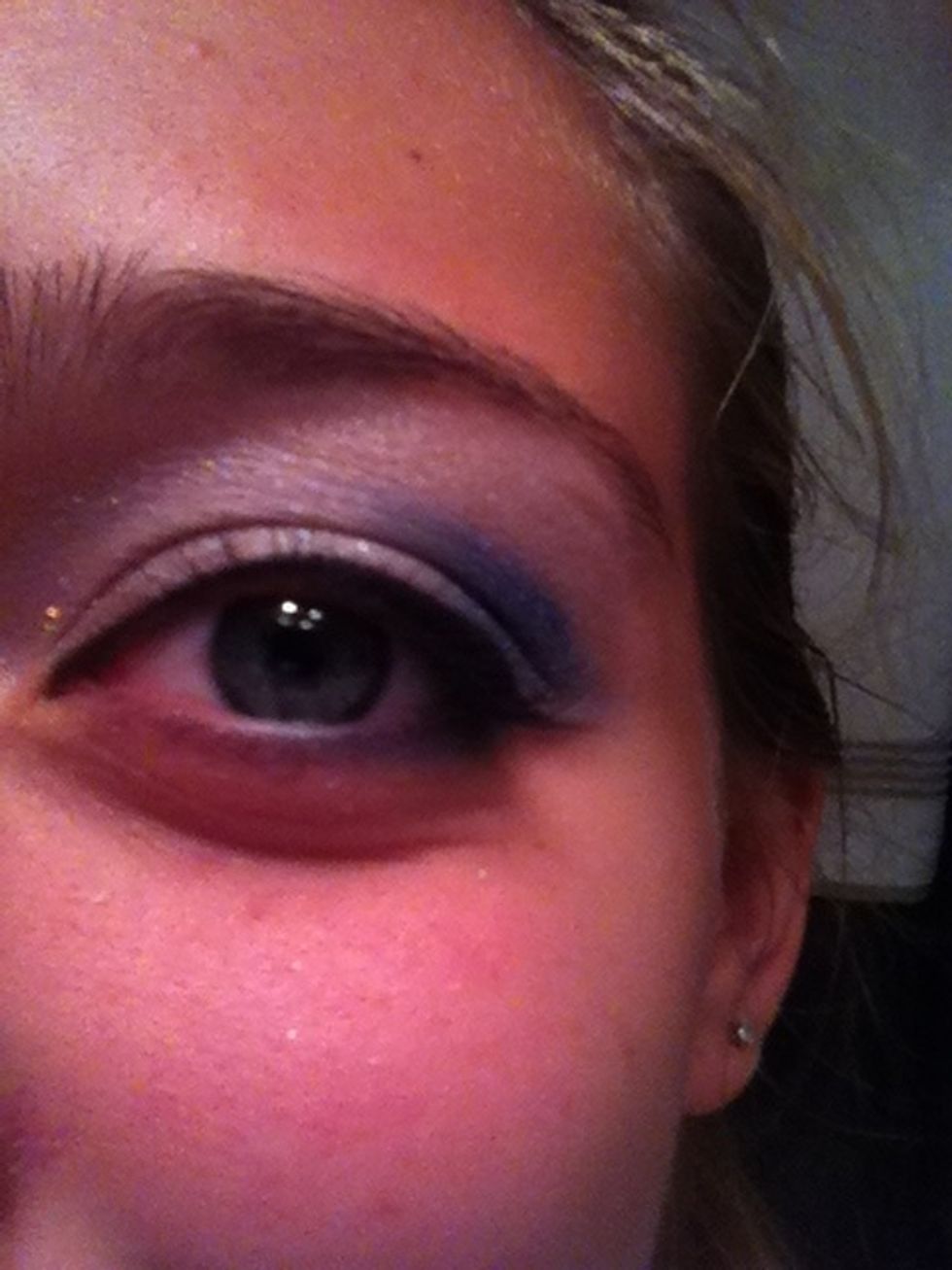 1st I apply the eye liner on the top going from the outer corner in. (gradually becoming smaller toward the inner corner)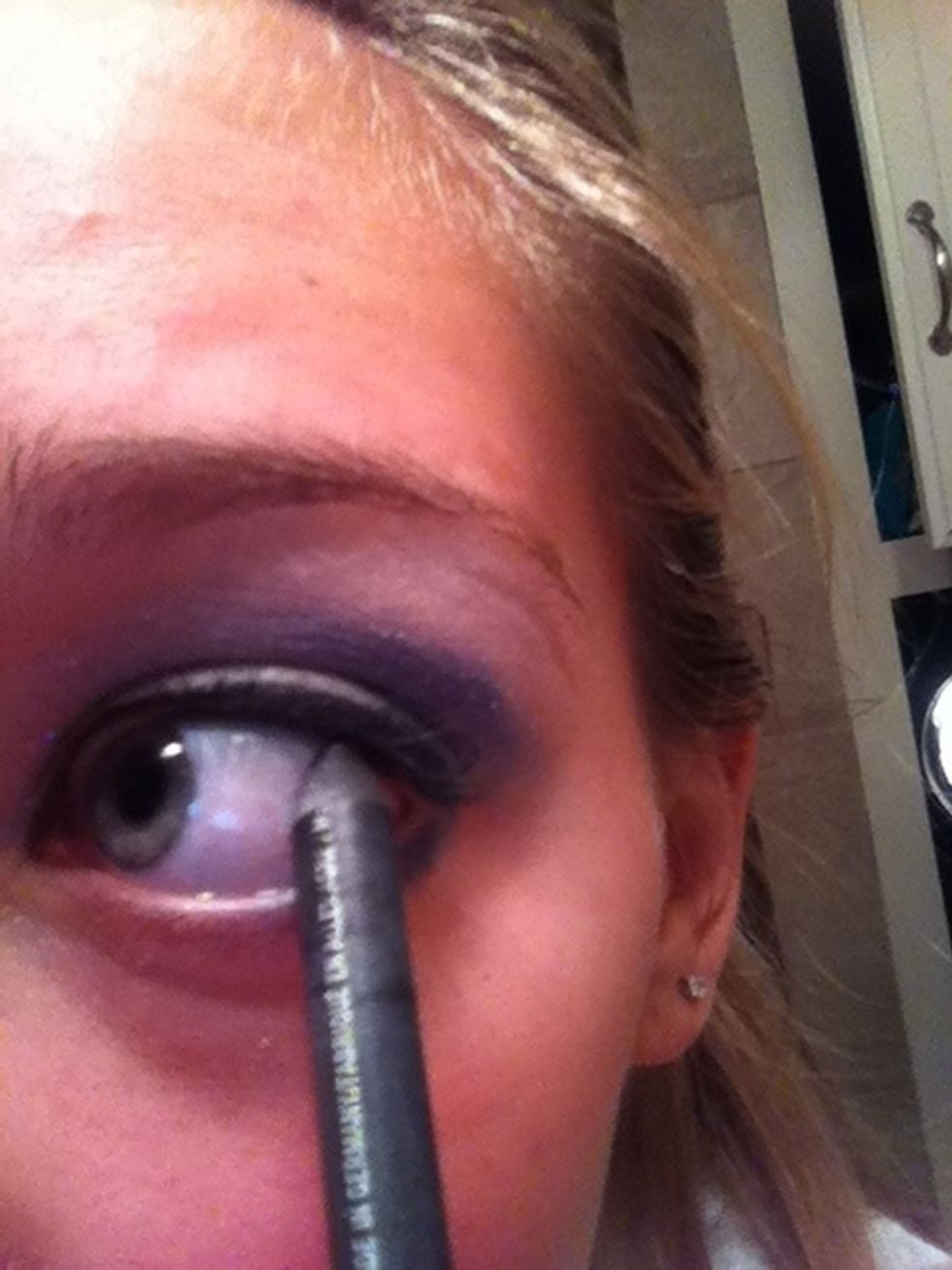 Next I apply the eyeliner underneath the top liner(underneath the top lashes) this creates a contour effect with your eyes.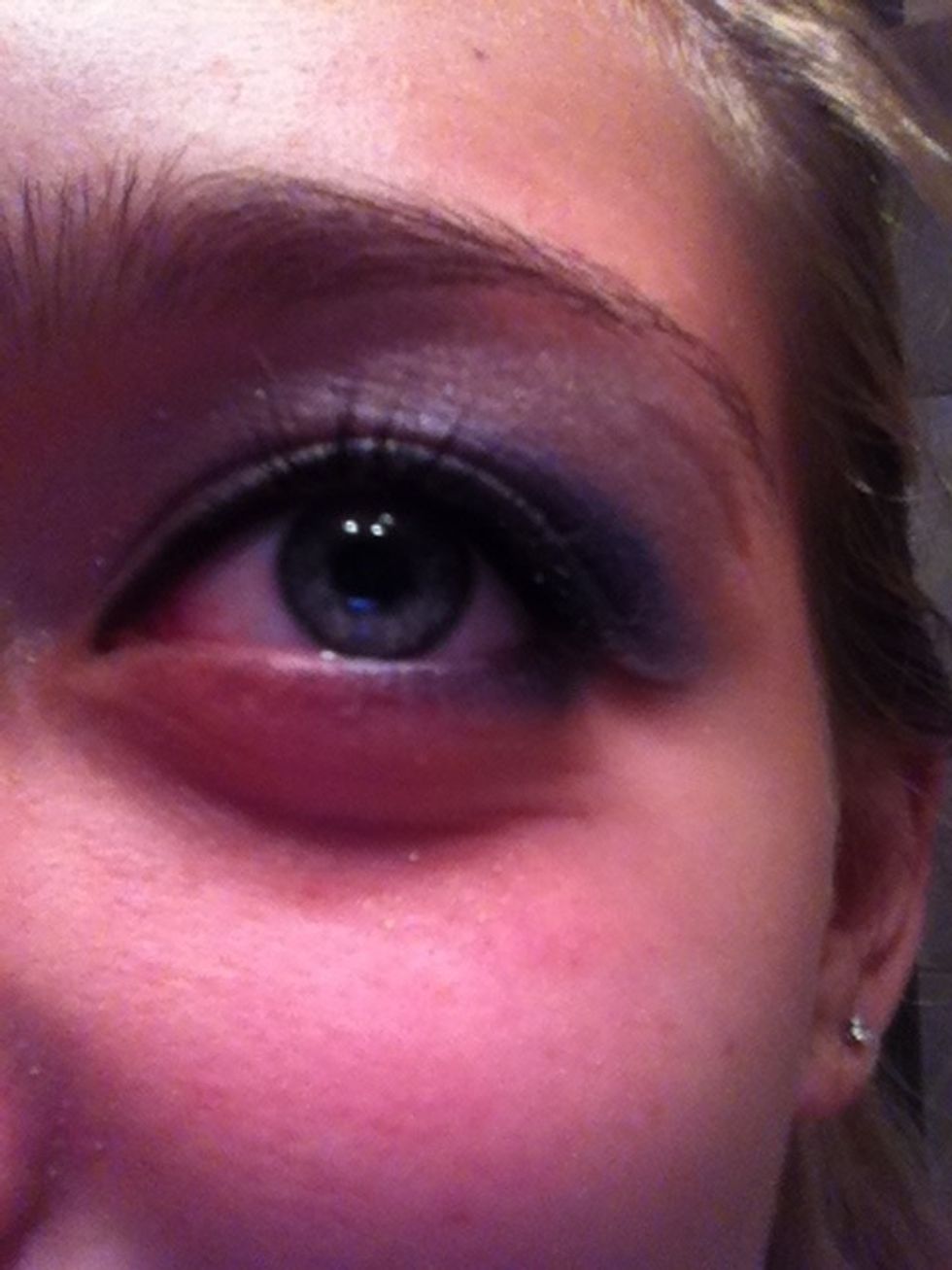 This is what it looks like with the extra liner underneath.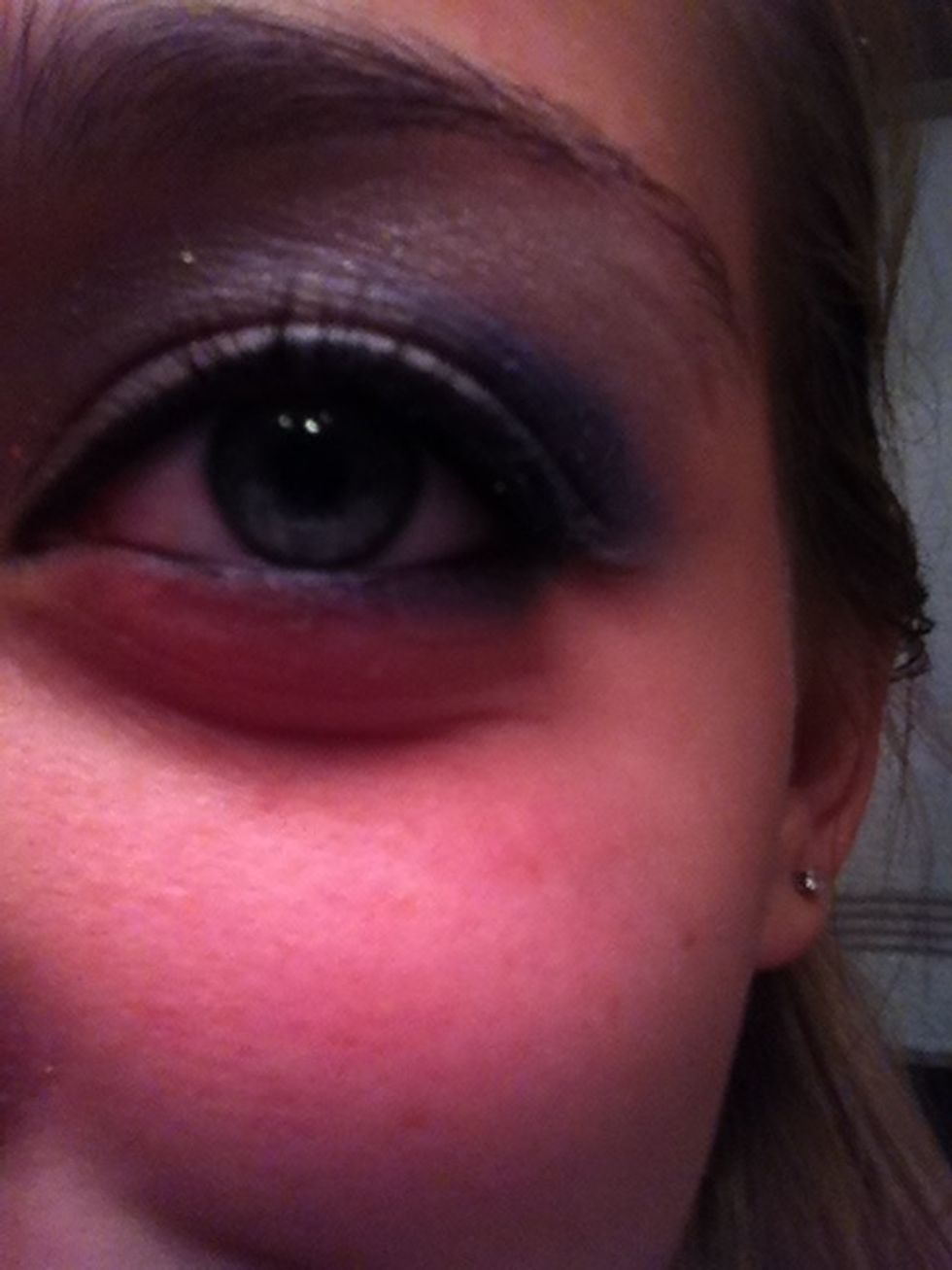 Next I applied eyeliner to the waterline of my eye. Connecting it from the outer corner to the inner corner ( as like the top liner)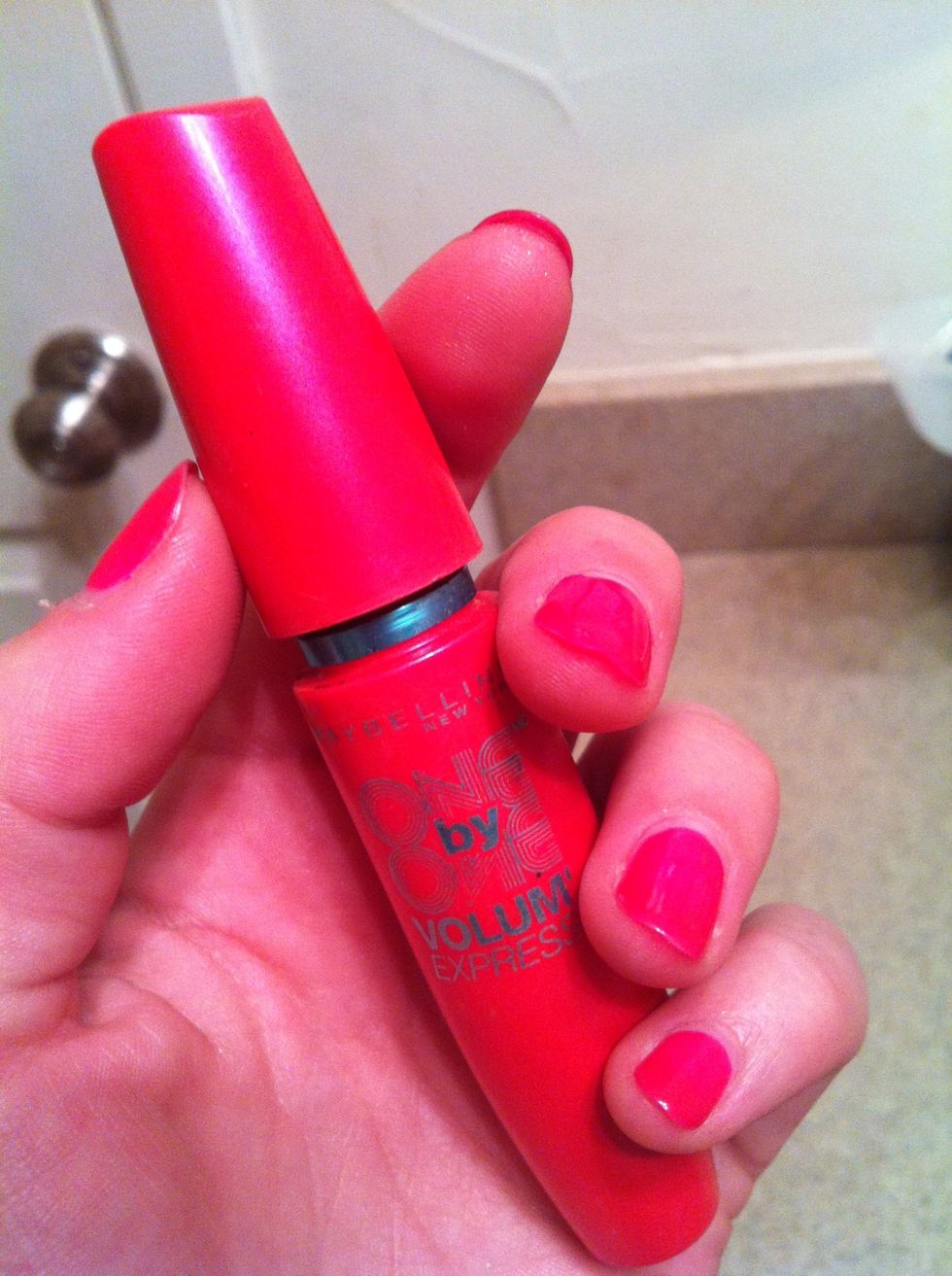 Next I am using Maybelline's "One by One Volum' Express" (I highly recommend this mascara it is great for length and separating your lashes.) It potentially makes them long, volumeous, and beautiful!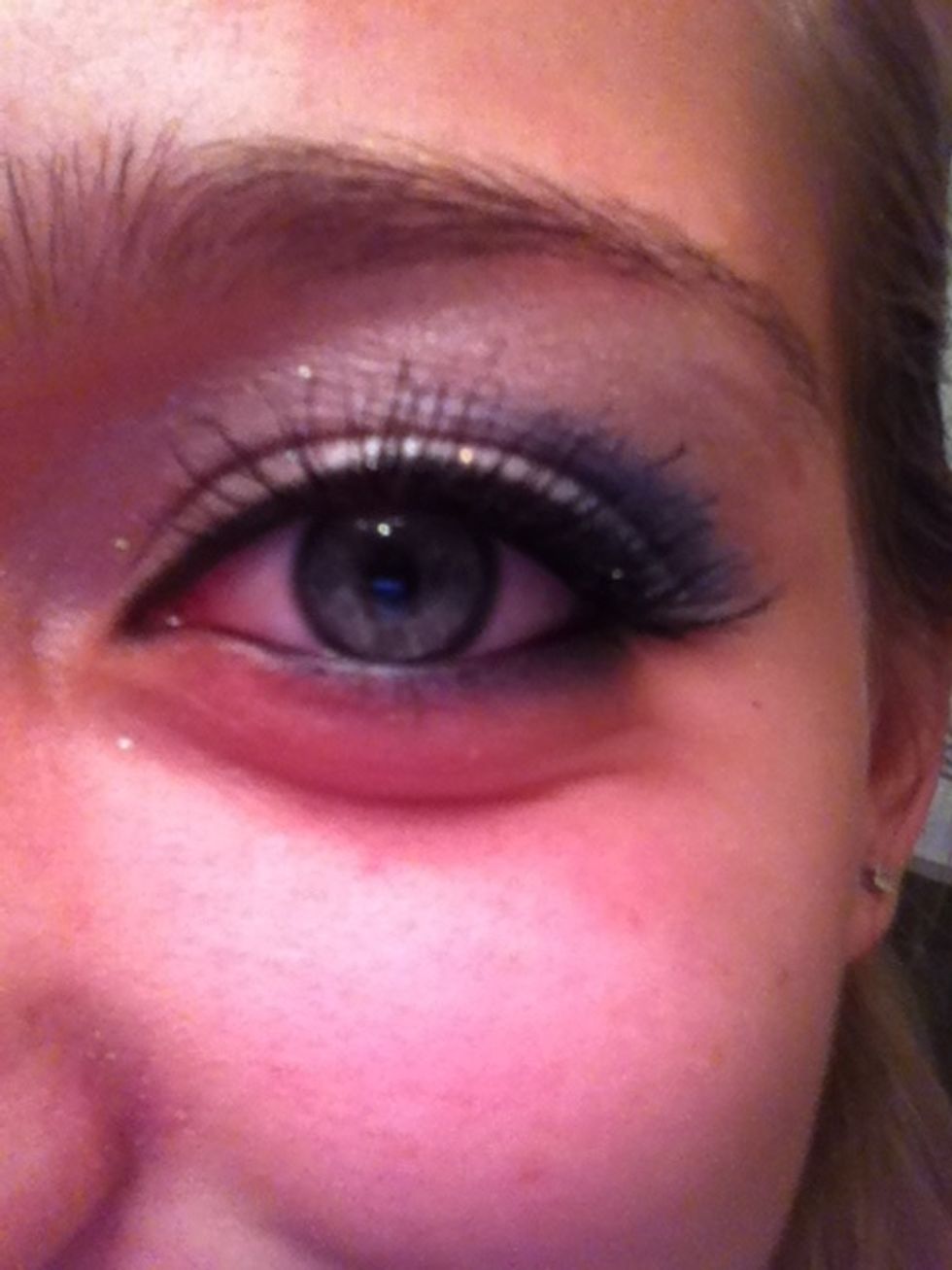 First applying mascara to the top lashes.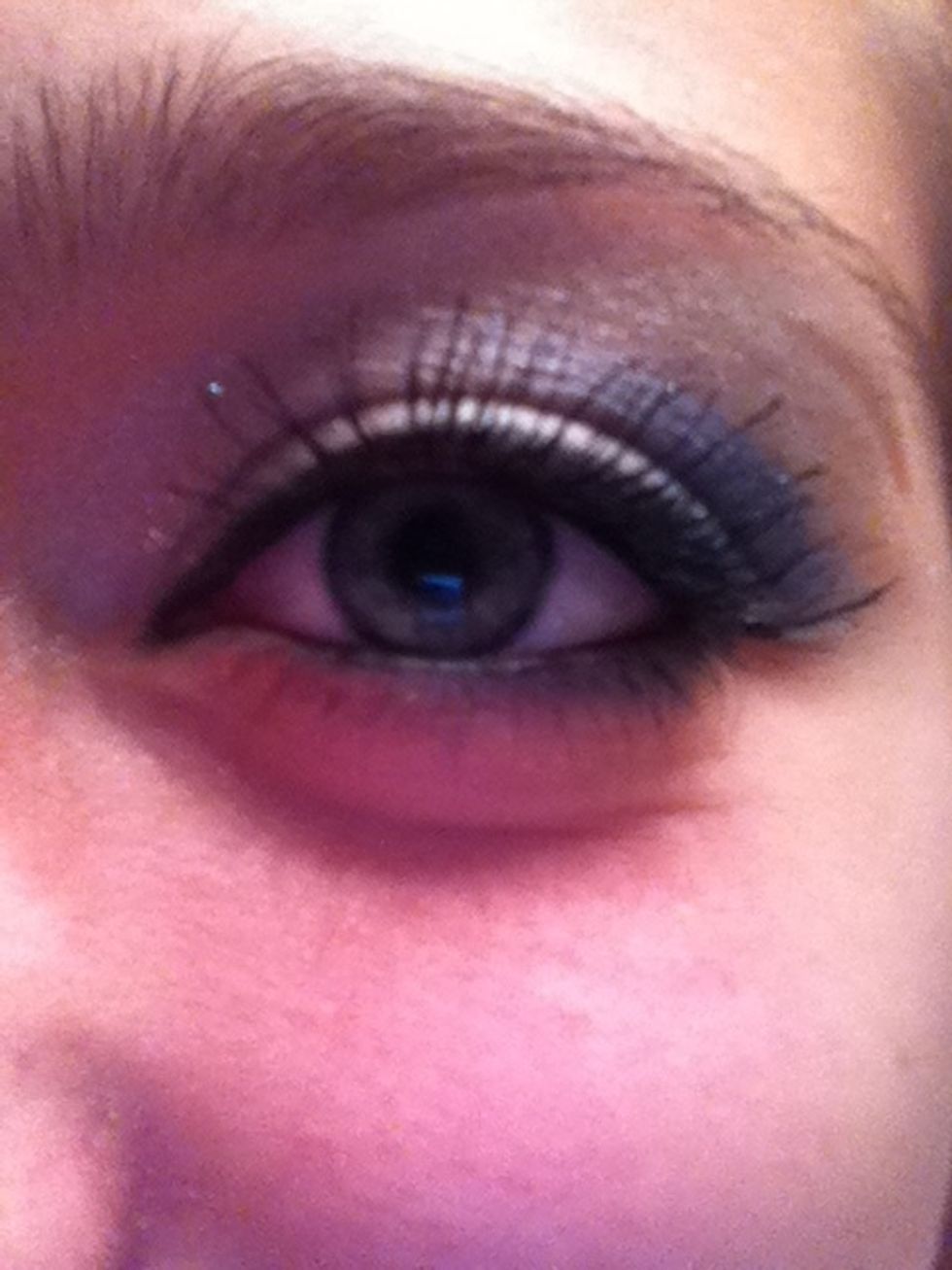 Secondly apply mascara to the bottom lashes.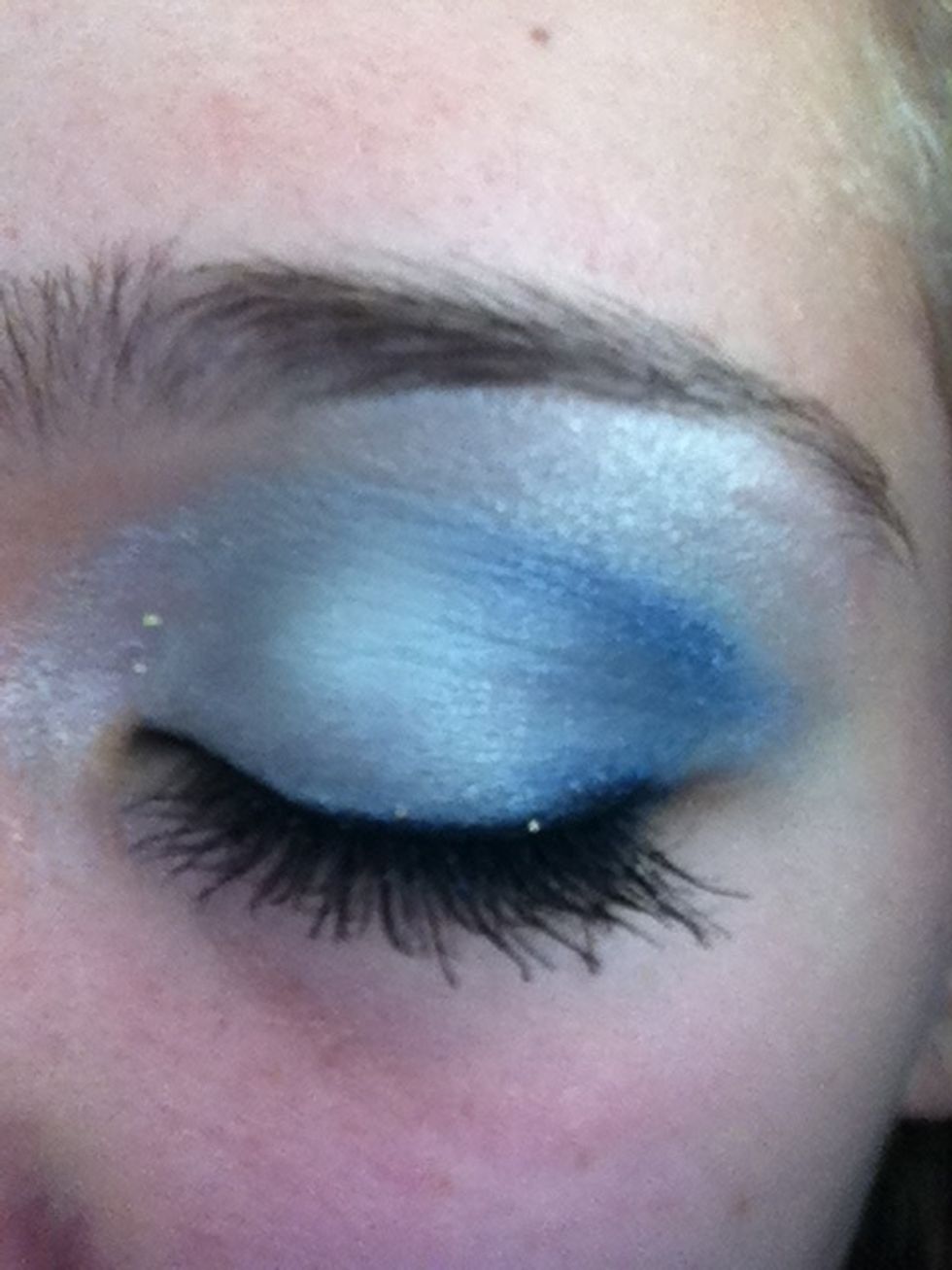 Your finished!(: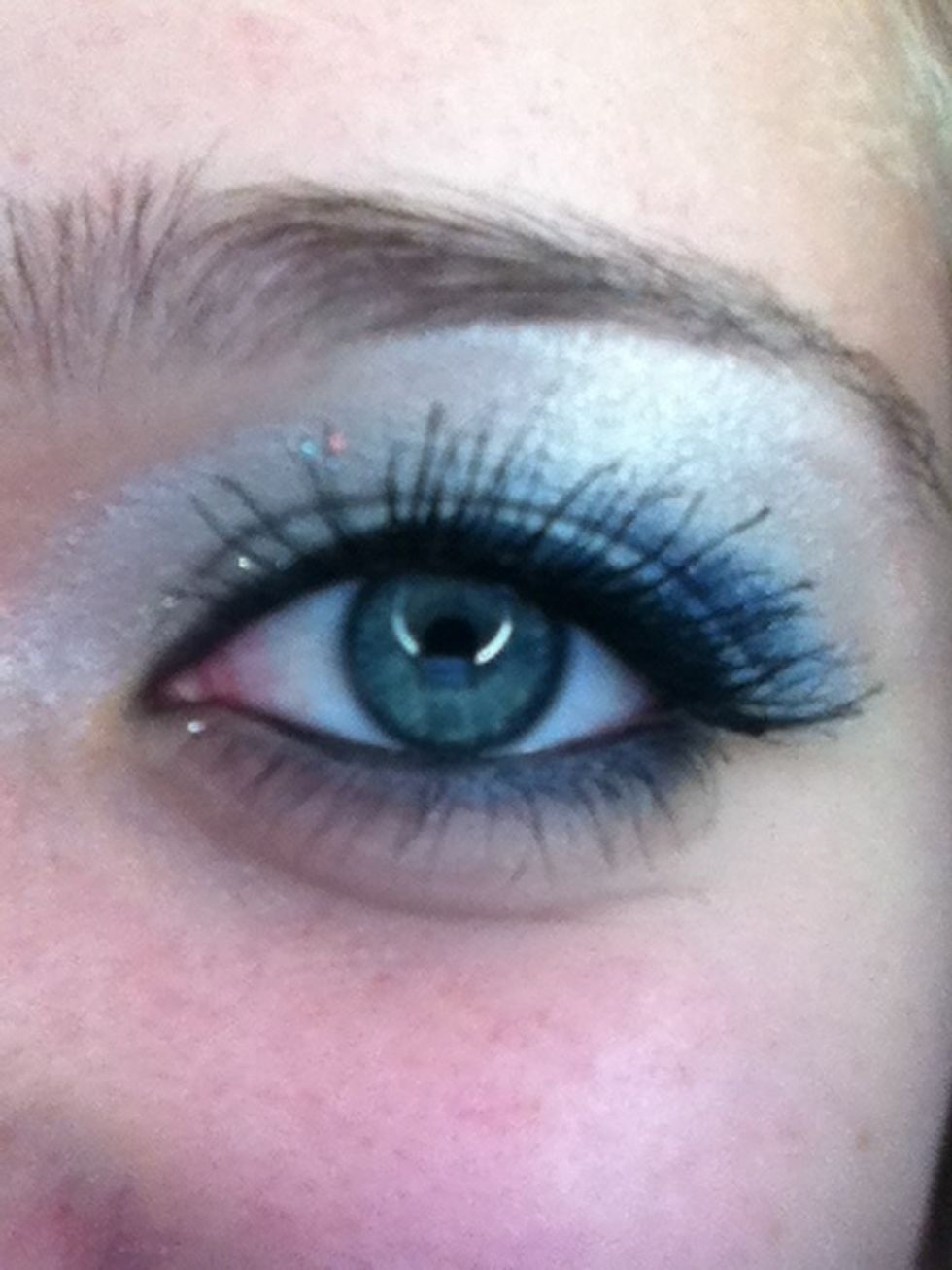 You now have successfully captured the Taylor Swift eye makeup look(:
Eye shadow primer
Various blue (or) green shadows and a white
Eye liner- pencil or liquid
Mascara
Eye shadow brushes preferably contour brushes
Eye lash curler- if needed
Sparkles - if desired