How to create summer rolls
These crunchy and tasty appetizers are served room temp with a couple of sauces. Very light and savory!
28
Bring seasoned water to a boil and add shrimp, cover and let rest for several minutes. Remove from water let cool. Peel and devein the shrimp. Slice down the underside and lay flat.
Cook the vermicelli following package instructions. Cool and divide into eighths. Chop the herbs and heat water to a simmer for the wrappers.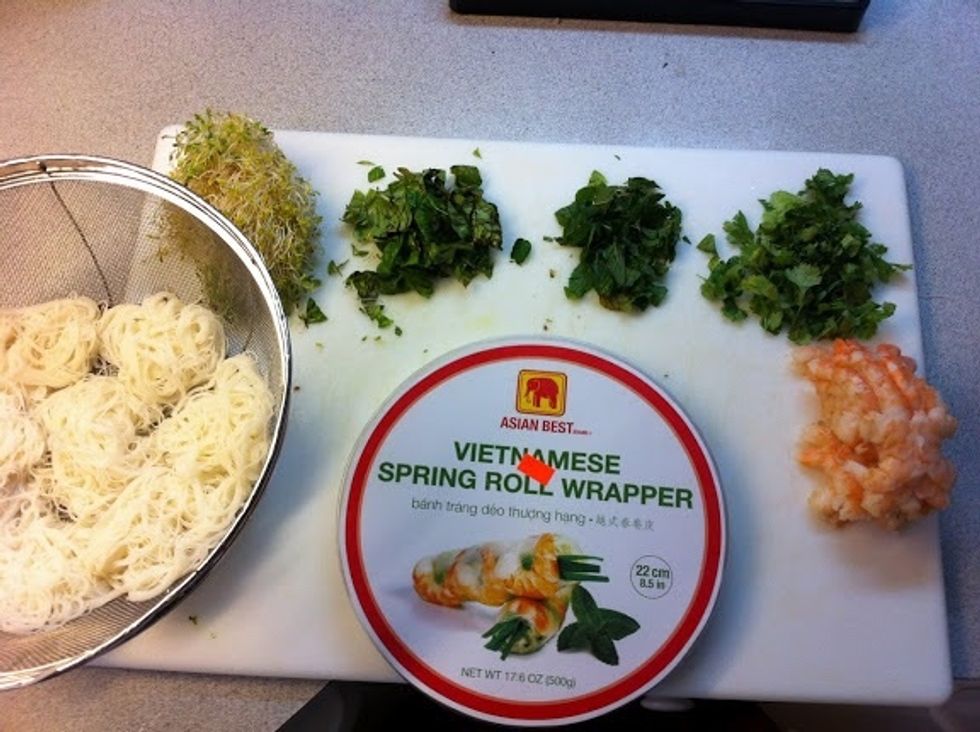 Arrange the ingredients where you can easily assemble the summer rolls.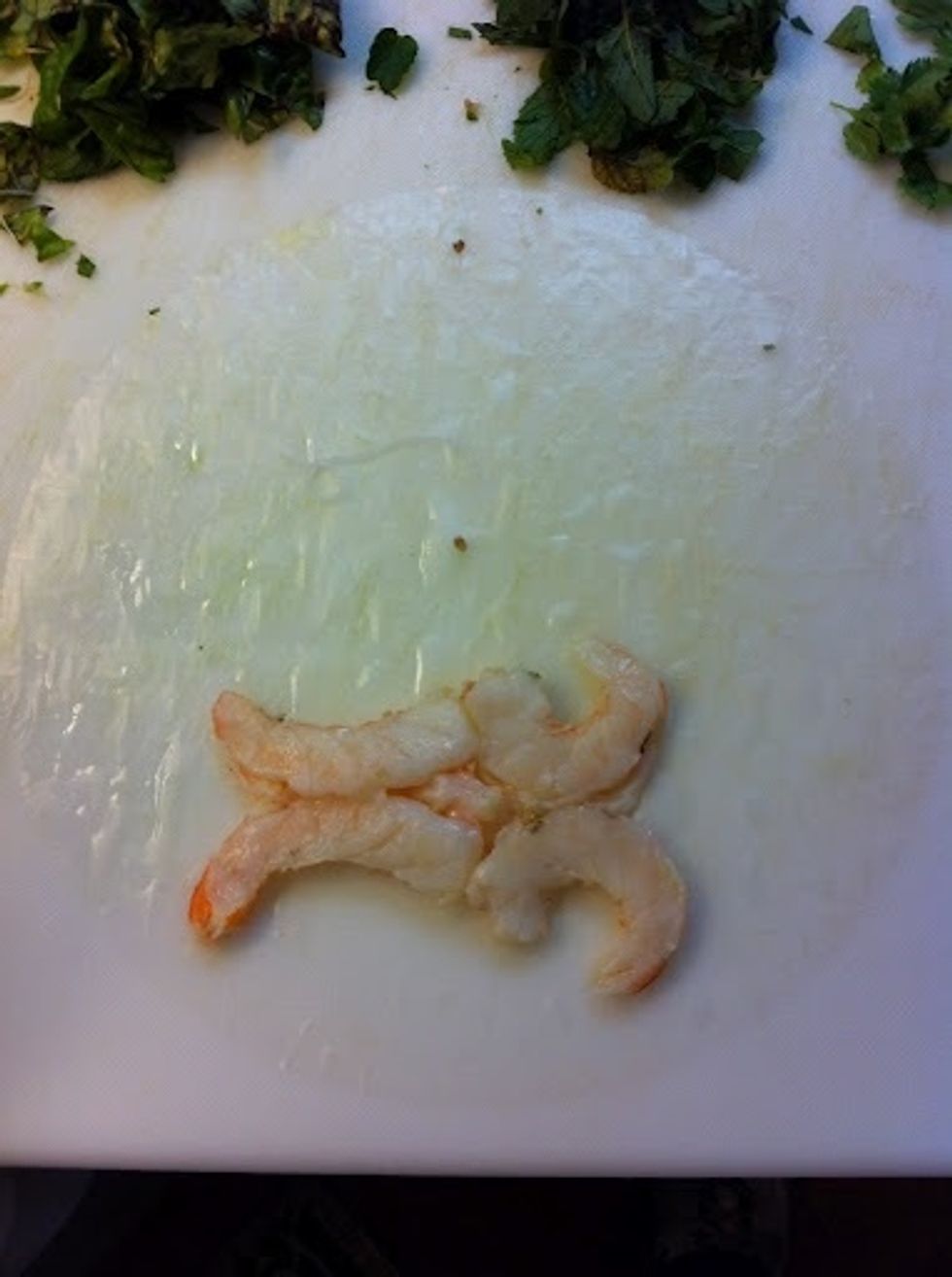 Arrange two of the shrimp near the bottom of the roll.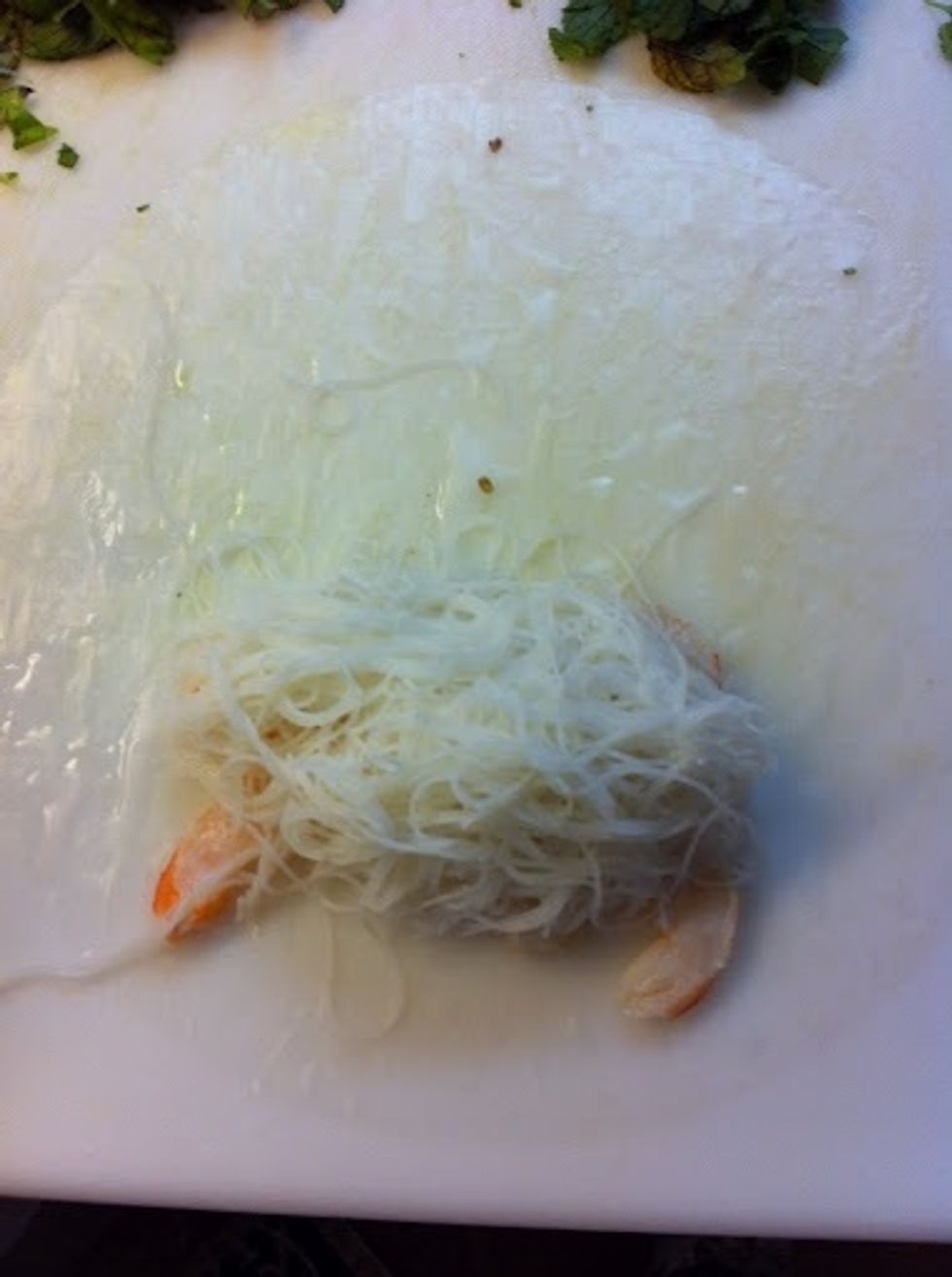 Add the divided vermicelli on top of the shrimp.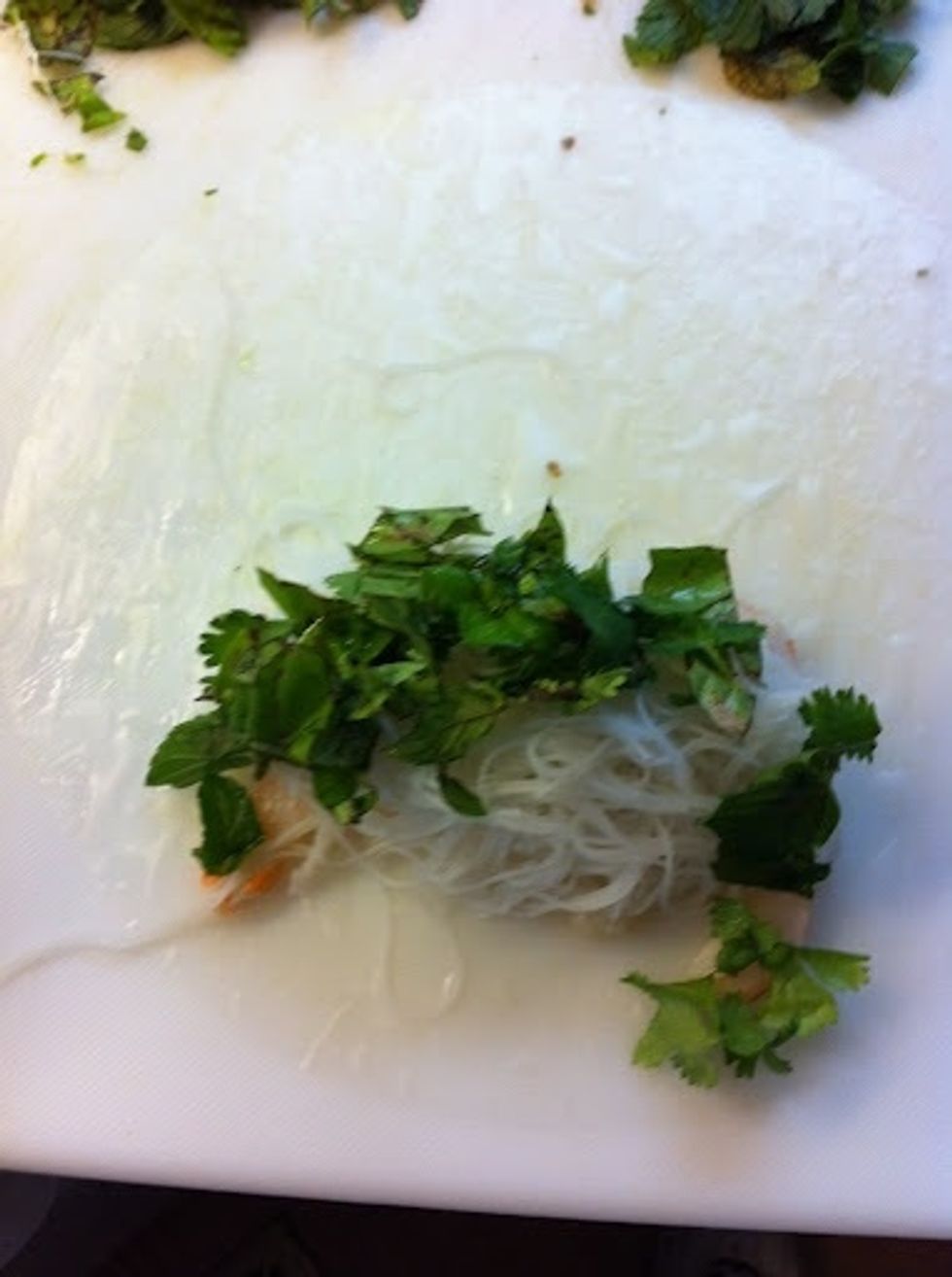 Add an eighth of each of the herbs and lettuce.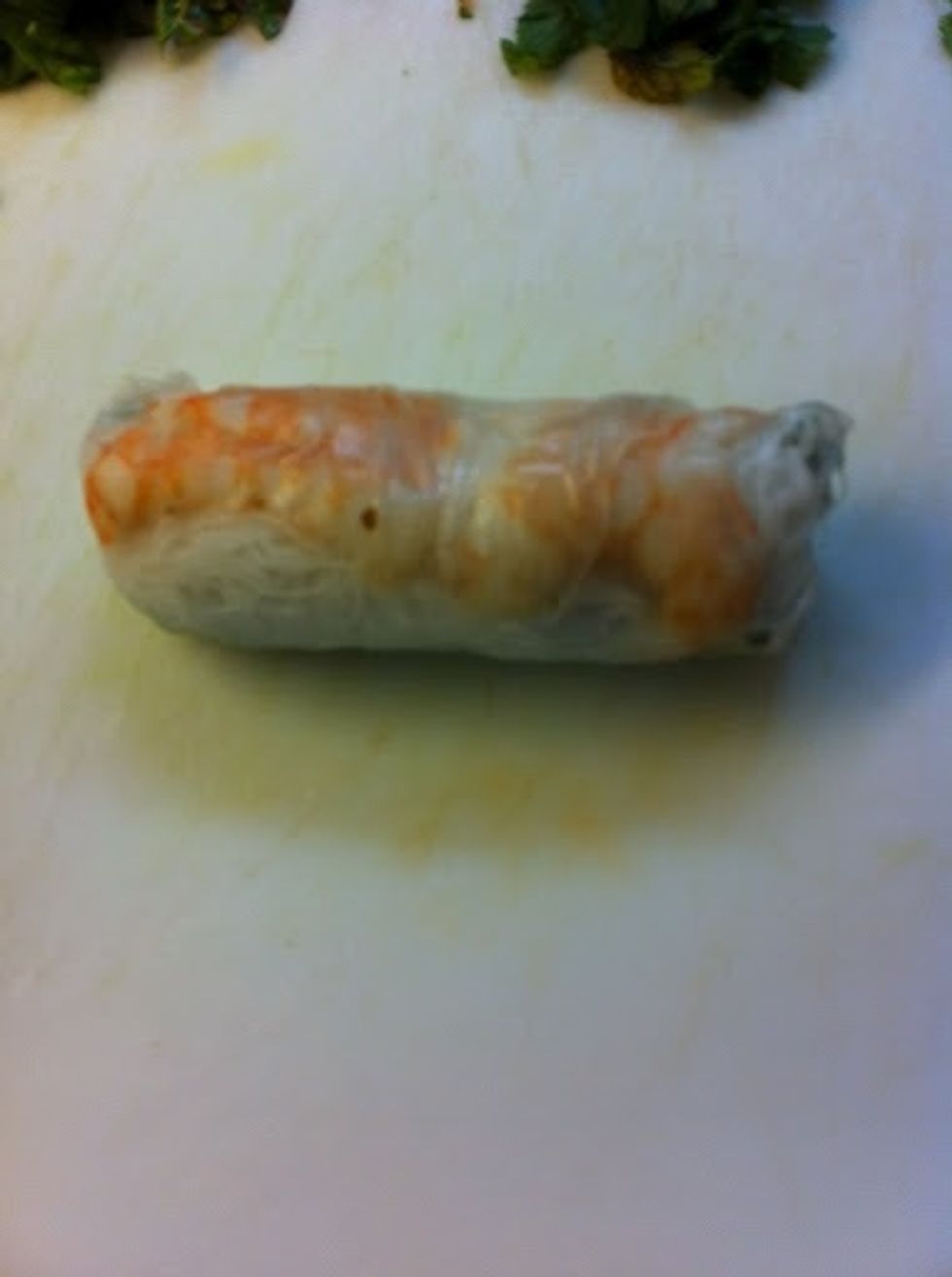 Fold the edges over the stuffings and then fold the bottom up over the edges. Continue by finishing by rolling to the end of the wrapper. ENJOY!
2.0oz Rice vermicelli (sometimes called rice sticks)
8.0 Rice paper wrappers 8 1/2" diameter
16.0 Large gulf shrimp, well seasoned and fully Cooked
3.0Tbsp Chopped fresh Thai basil
3.0Tbsp Chopped fresh mint
3.0Tbsp Chopped fresh cilantro
2.0 Lettuce leaves chopped
1.0c Fresh bean sprouts
1/2c Sweet chili sauce
1/2c Hoisin sauce
3.0Tbsp Old bay seasoning