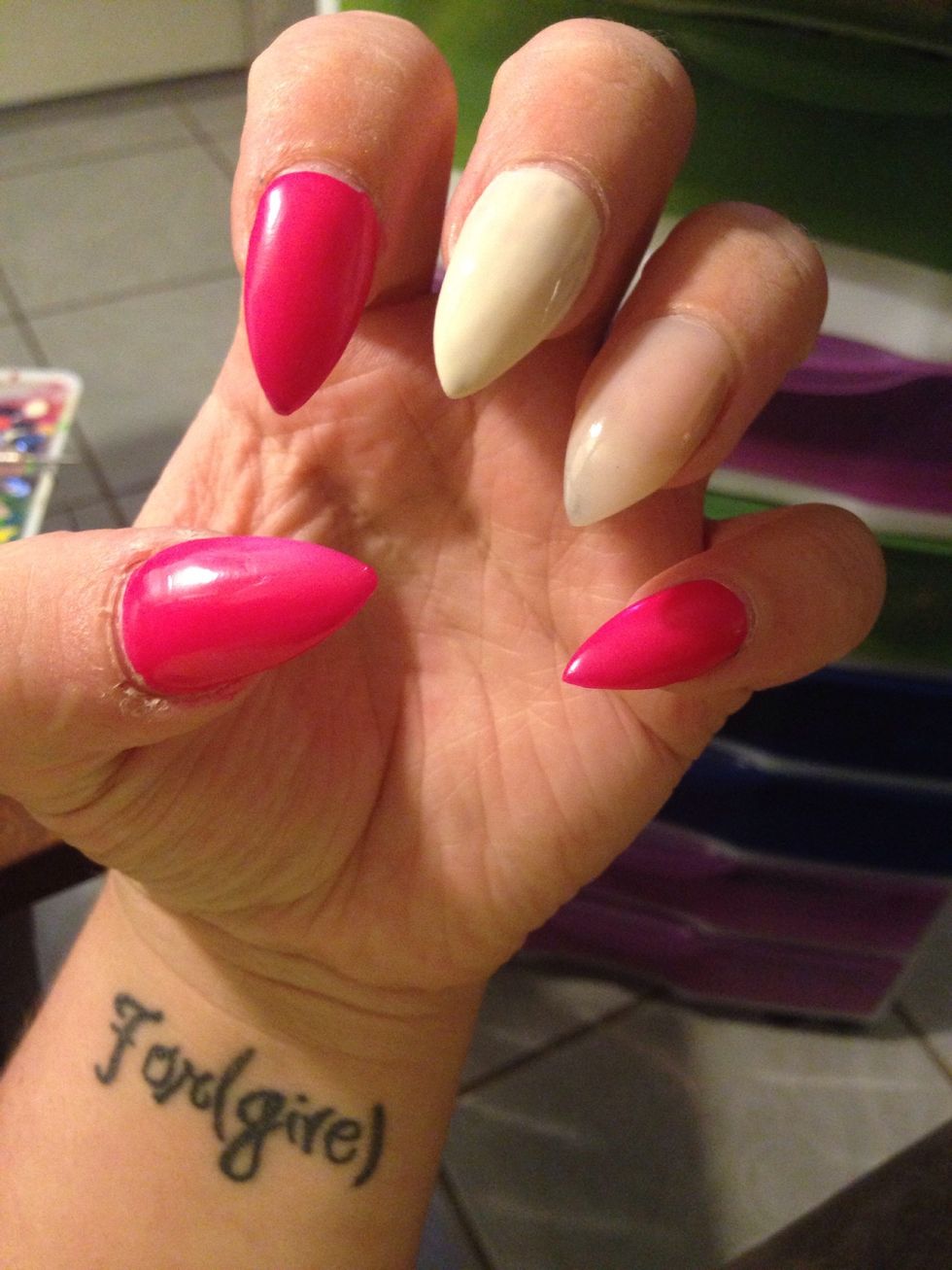 Paint your thumb, index, and pinky pink. Color your middle finger white, and your ring finger a nude color.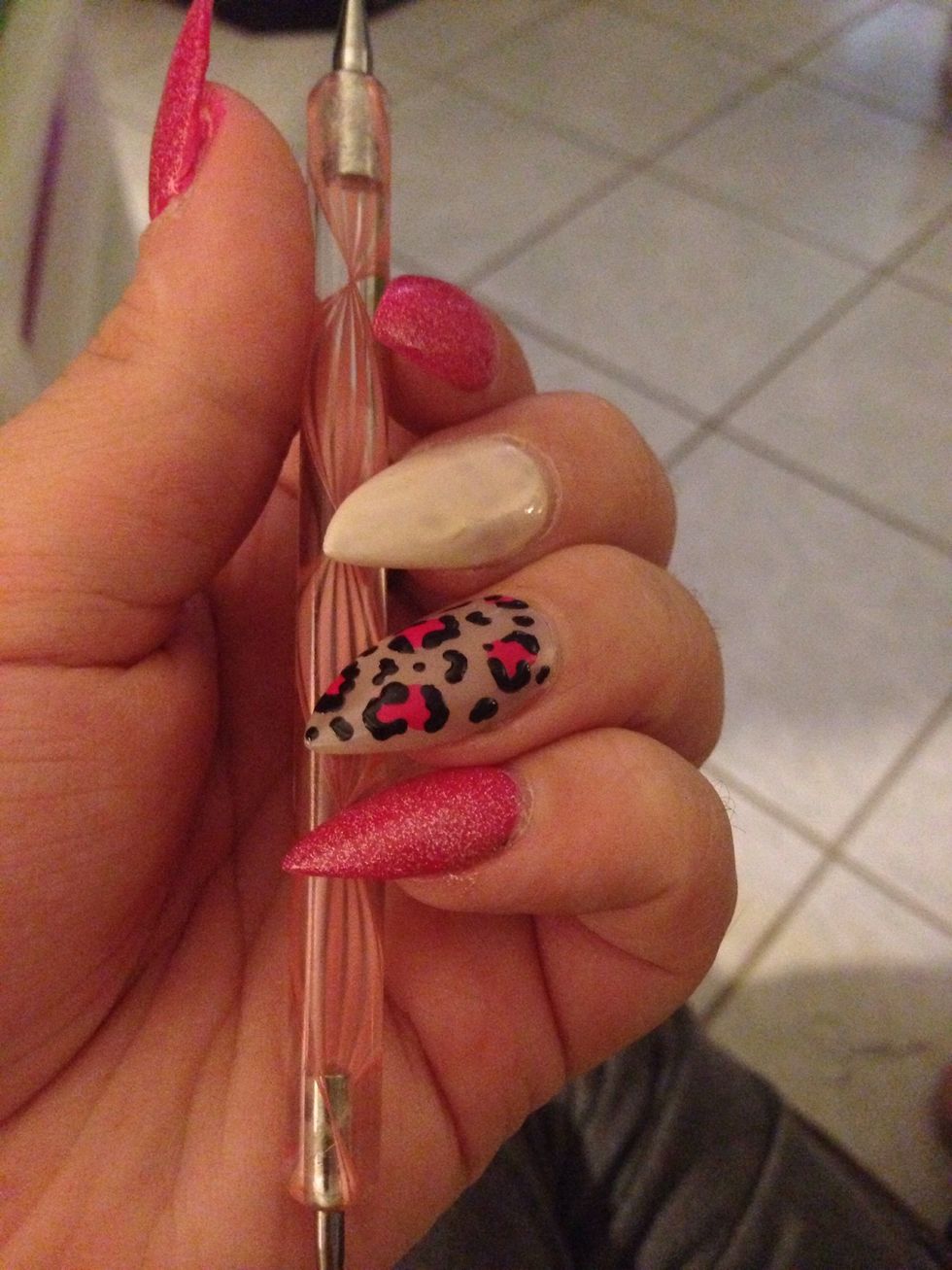 Create a cheetah/leopard print on your ring finger. Use a dotting took to create pink dots and then add black lines around the pink dots. You can fill in empty spaces using black dots.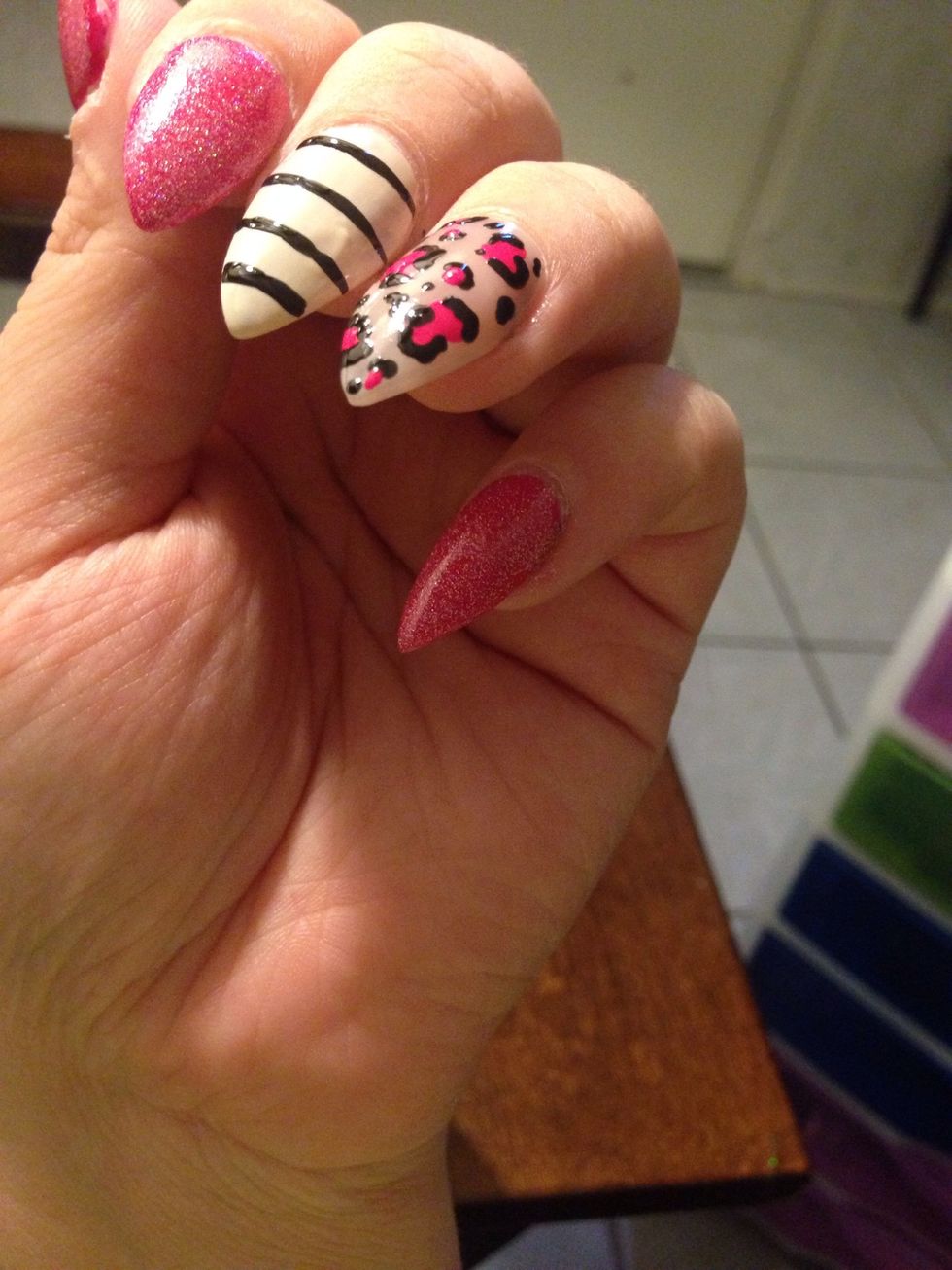 Take a striper and make black lines across your nail.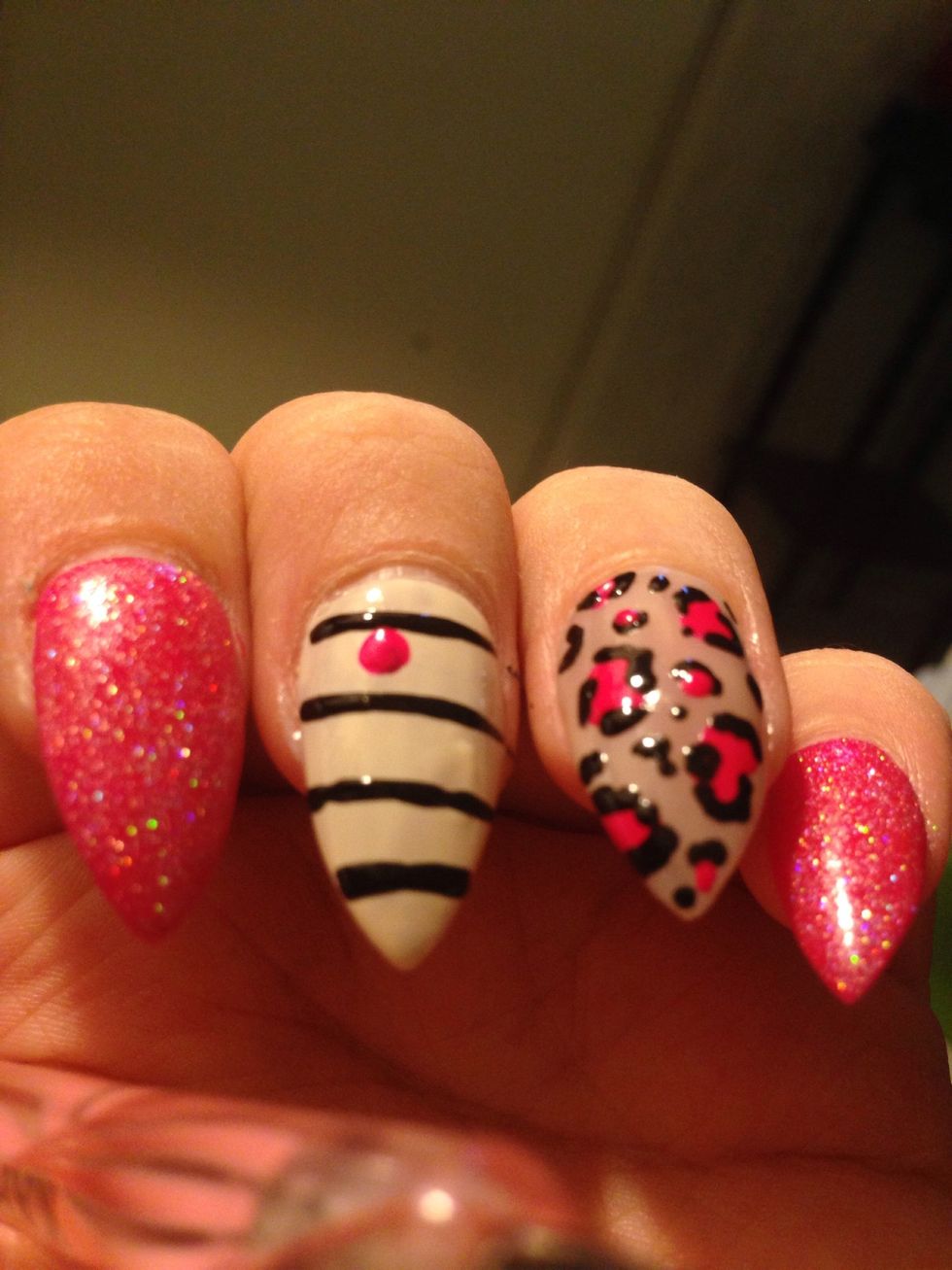 Using a dotting tool make a large pink dot.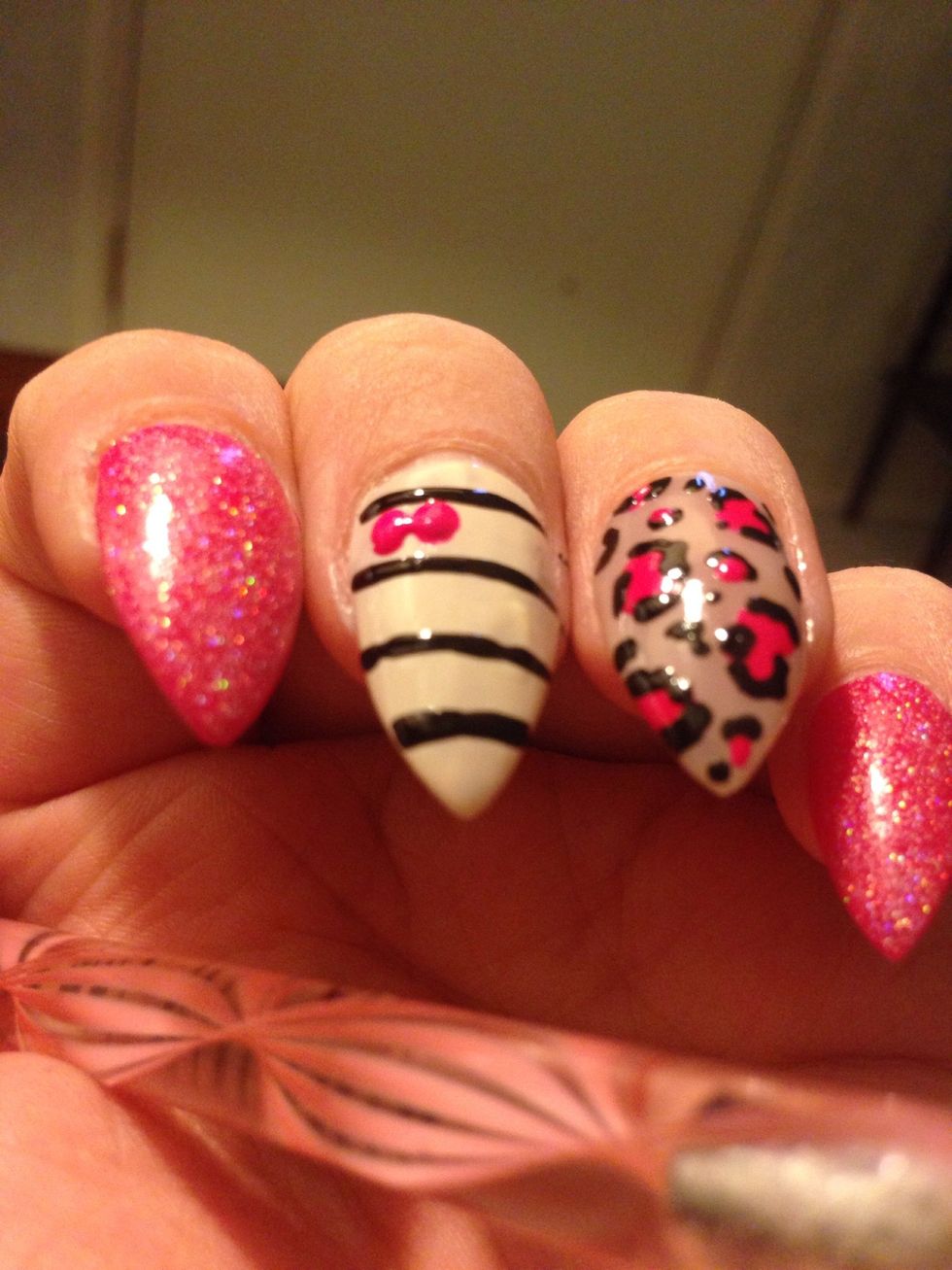 And another next to it.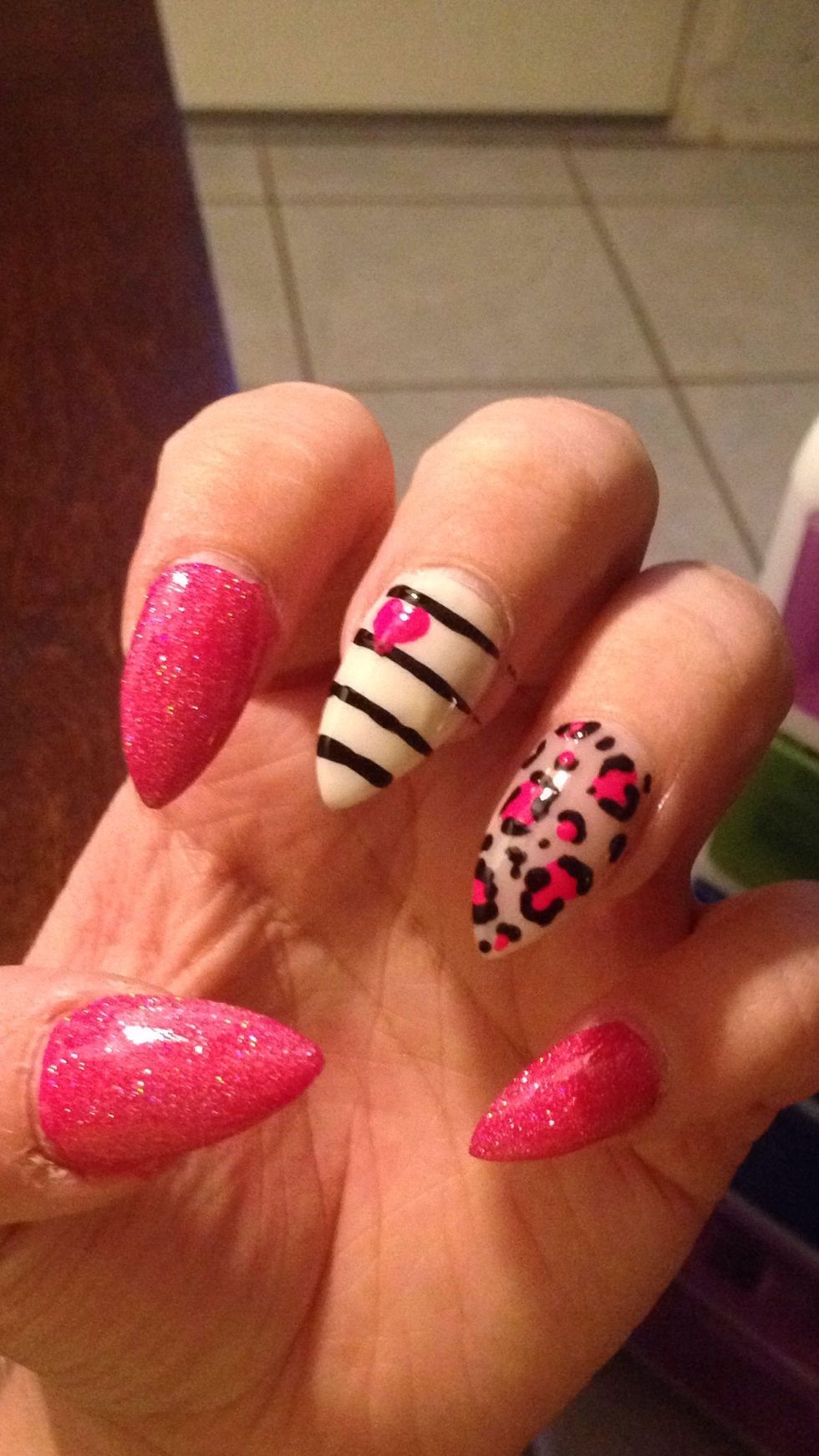 Drag your polish down and create a heart
The creator of this guide has not included tools
Fabulocity By Jessica
Follow my Instagram @fabulocitynails\n\nPlease feel free to request designs and ask questions.