How to create styrofoam heart with art anthology products
Create Styrofoam Heart With Art Anthology Products
7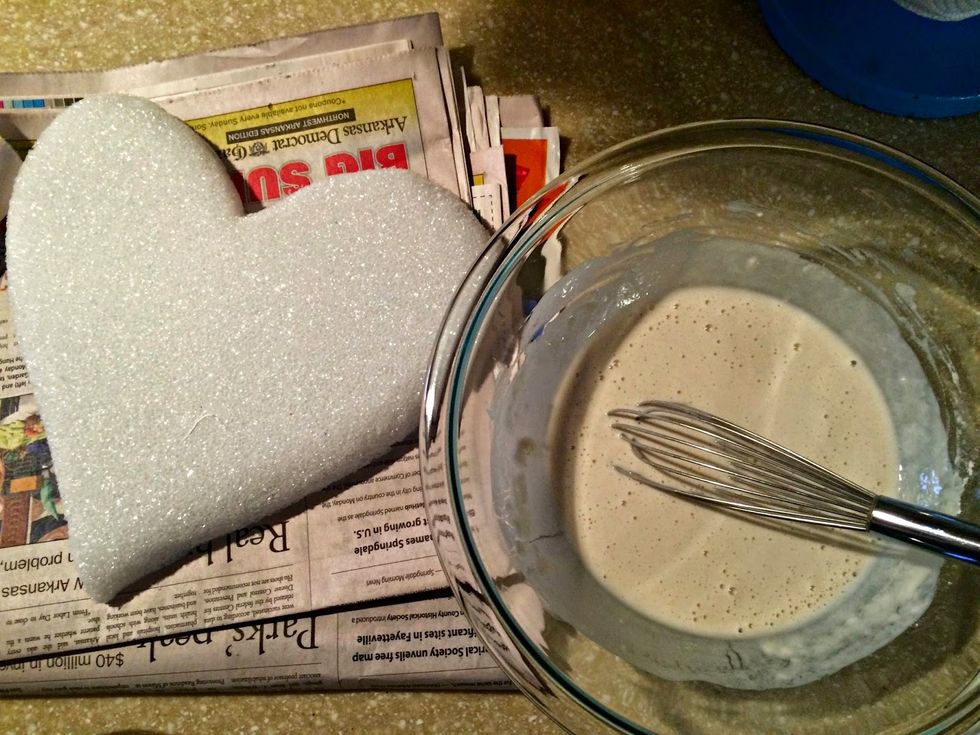 For this project I cut a heart out of a square piece of styrofoam. I paper mache'd it with newspaper and paper towel. Let this dry overnight. Once dry I covered the heart in Art Anthology Gesso.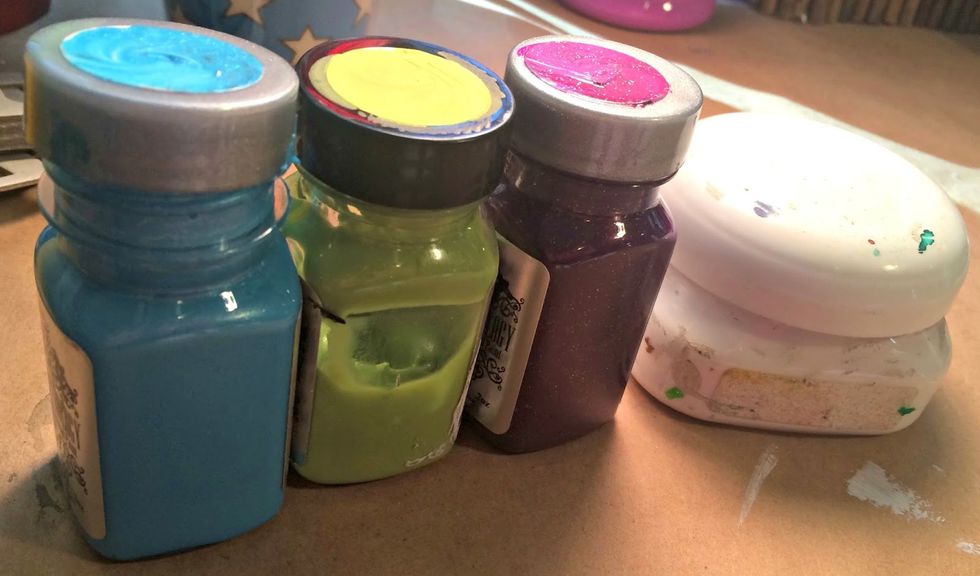 I chose my colors. I didn't choose traditional Valentine's Day colors. I used Sorbet Dimensional Paints in Imperial, and Baby Blue Eyes, and Velvet Dimensional Paint in Limeaid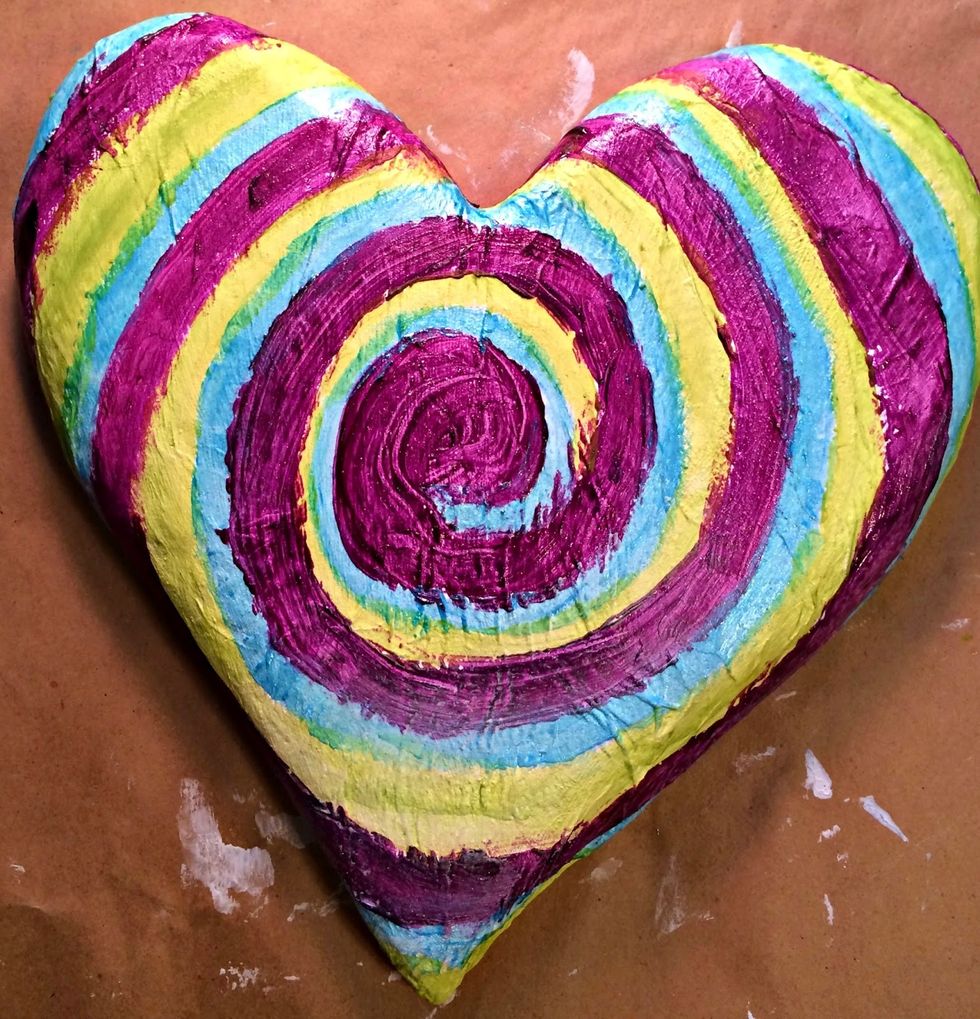 I painted the colors with the pattern I wanted starting with the Imperial, then the Baby Blue Eyes, then the Limeaid.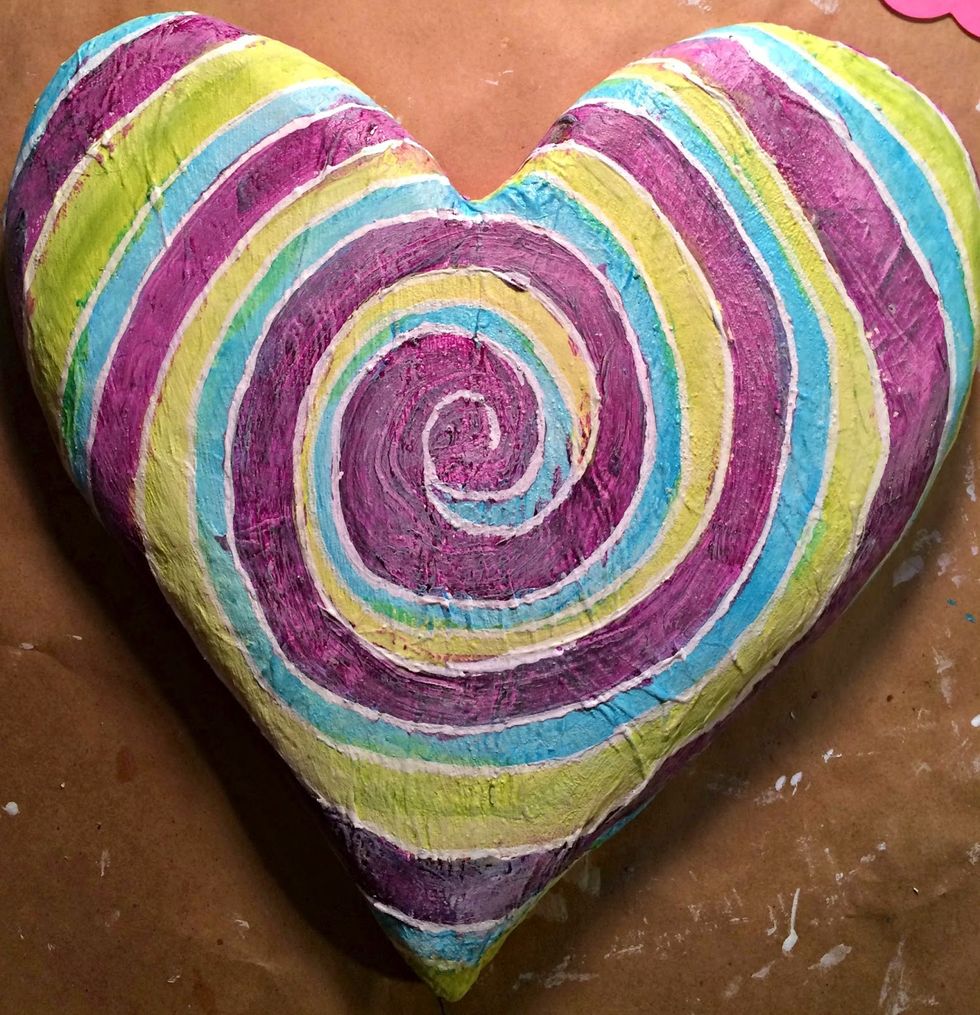 I used Art Anthology Gesso with my finger and applied to the edges of each color to soften the look. Use a white paint pen to outline the edges of the colors, Do the same with a fine line black pen.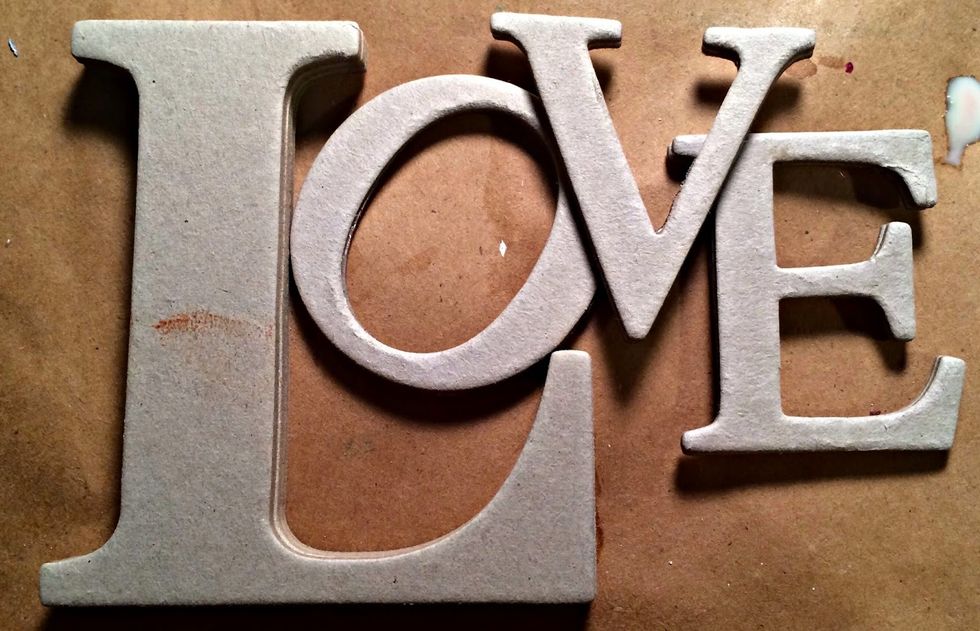 Gesso letters, spray Colorations in Patience & Grape Soda until you get colors you want.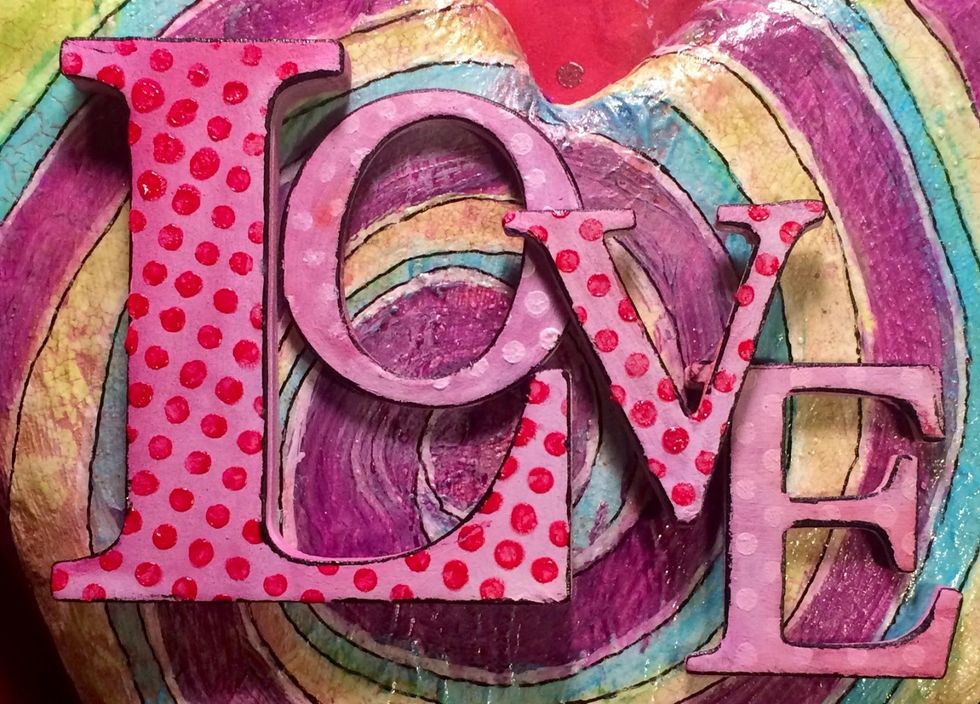 Use Dottie Stencil & Gesso to add dots to the O & E, use Big Dip O' Ruby sorbet for L & V. Outline edges with black pen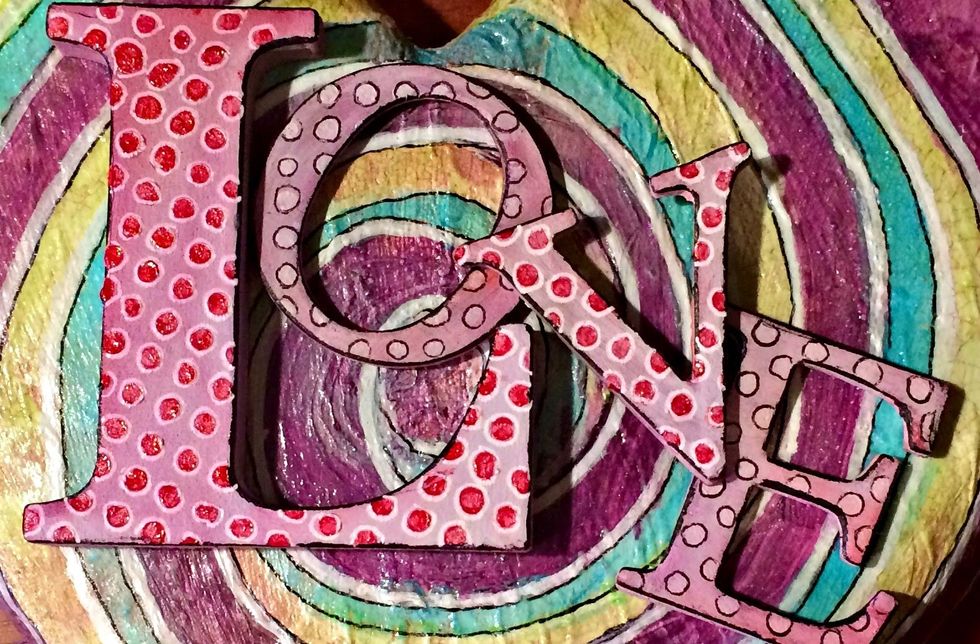 I used the black pen to outline the circle pattern from the stencil and this really made the dots pop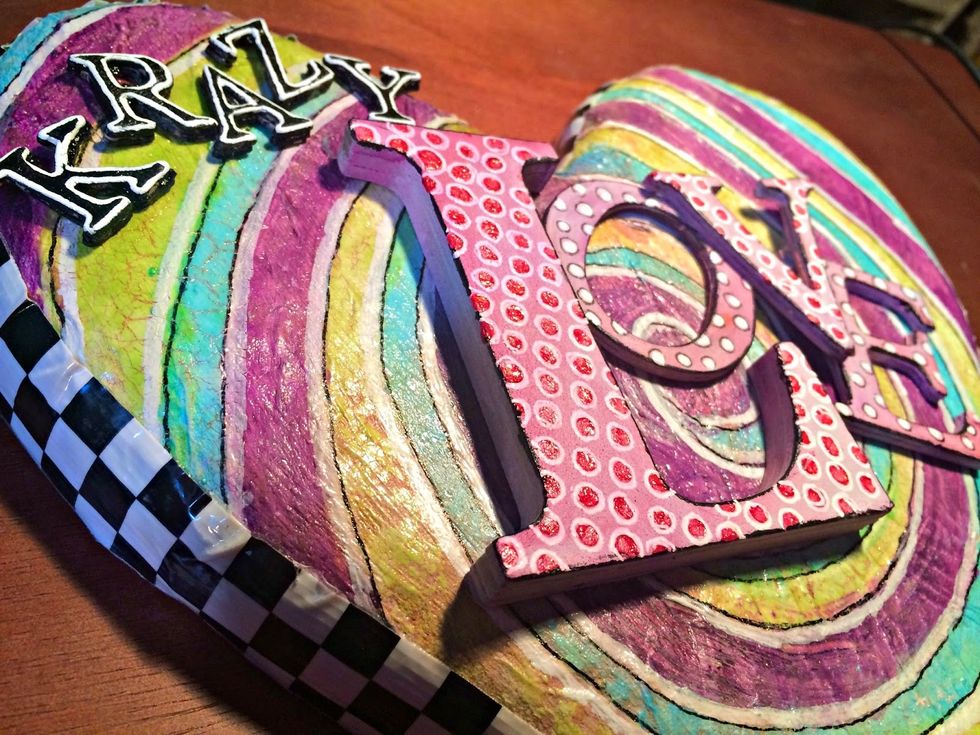 I grabbed a roll of black & white checkered duct tape, tore a piece off & added around outer edge of the heart. Paint letters KRAZY in black & outline in white. Adhere LOVE and Krazy to top of heart…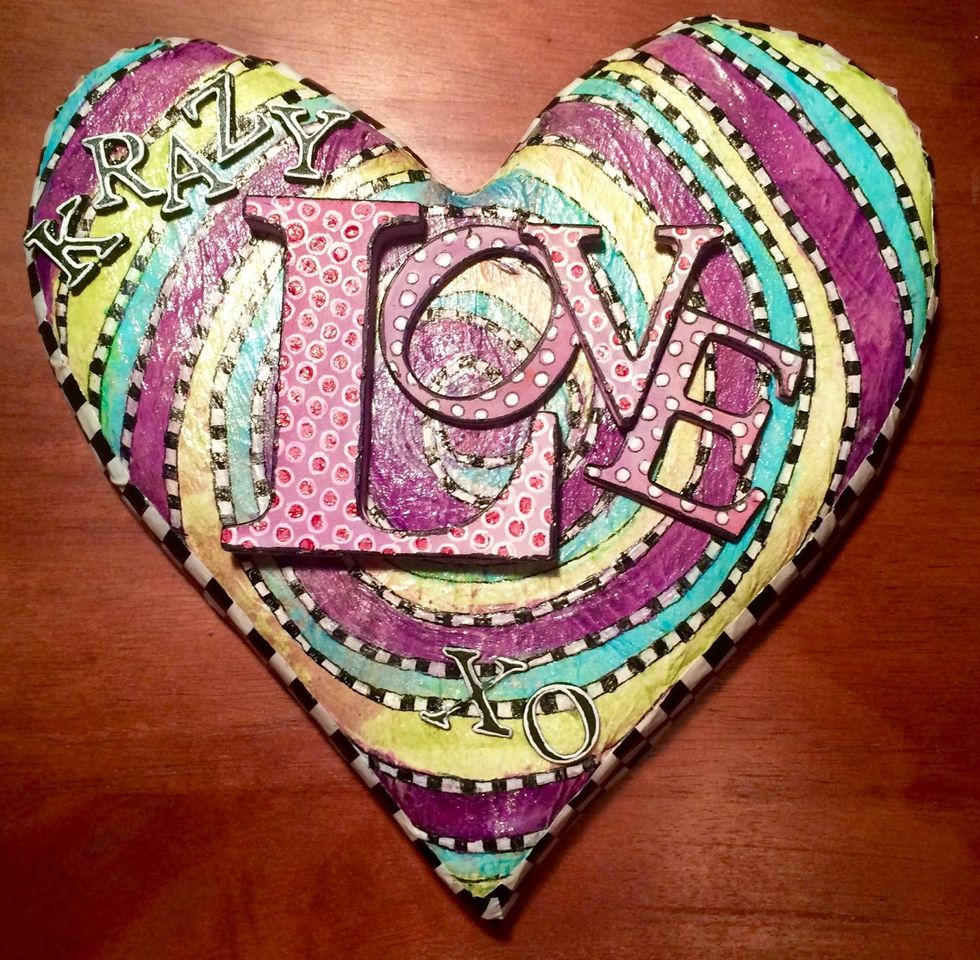 hmm…still not quite funky enough for me…so I grabbed my black gel pen and decided to add black squares to the white lines I had added earlier…And yes…that is exactly what it needed.
Art Anthology Gesso
Baby Blue Eyes Sorbet
Limeaid Velvet
Imperial Sorbet
Styrofoam heart
Art Anthology
Art Anthology is a manufacturer of dimensional mediums.\n\nCome chat with us in our Facebook Group: Art Anthology Adventures in Art