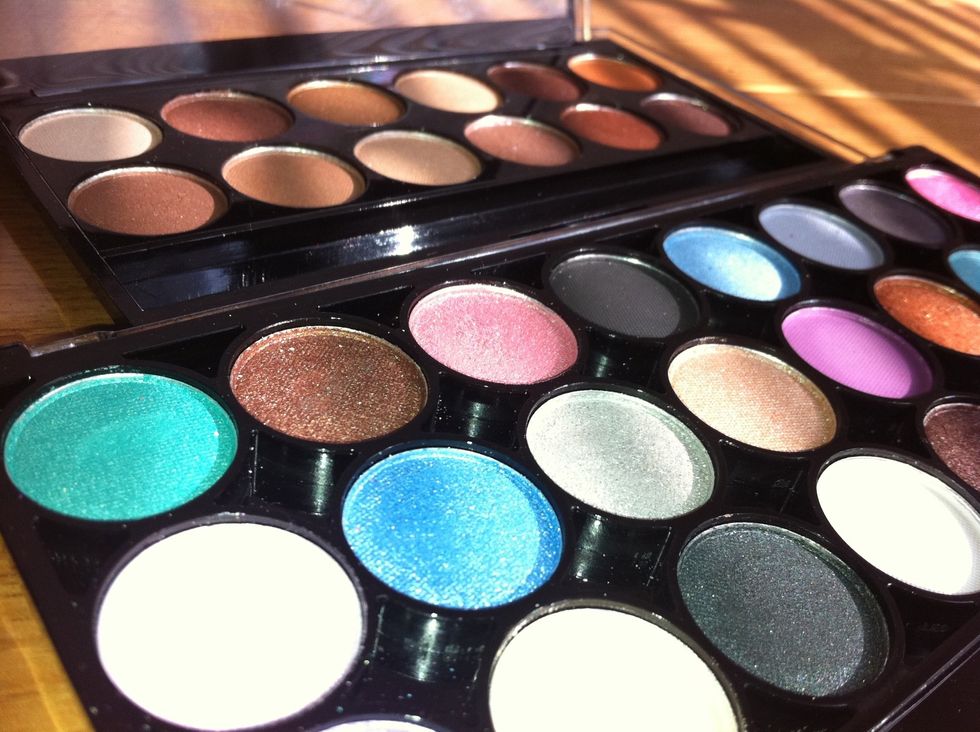 Pick bright colour eyeshadows! I used MUA Cosmetics for this tutorial. White,Pinks and Peaches!
Take a creamy white eyeliner pencil & apply to the whole eyelid then smudge and blend with your finger. This acts as a great sticky base!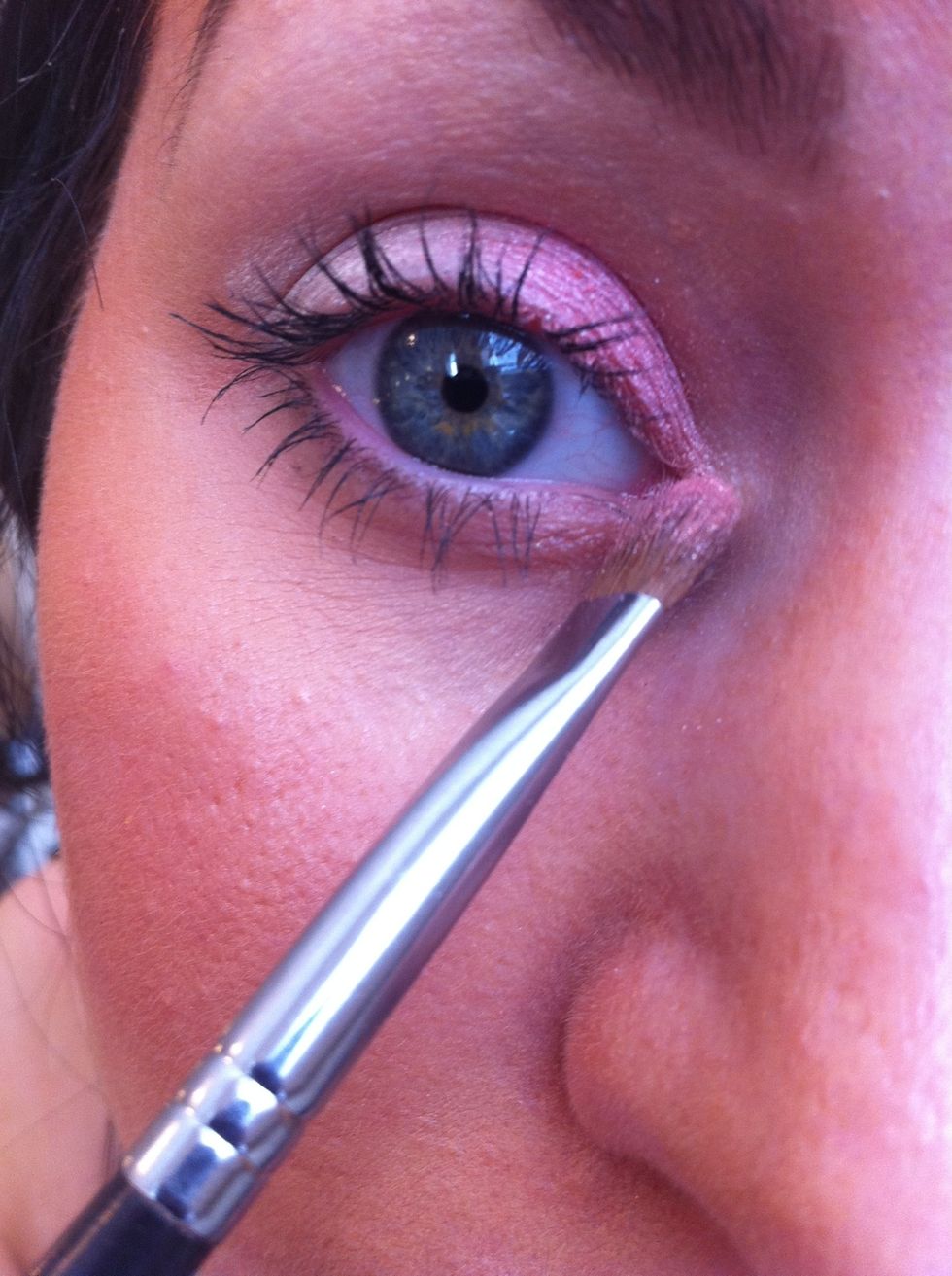 Now take a peachy pink shade and apply to the inner corner of the eye...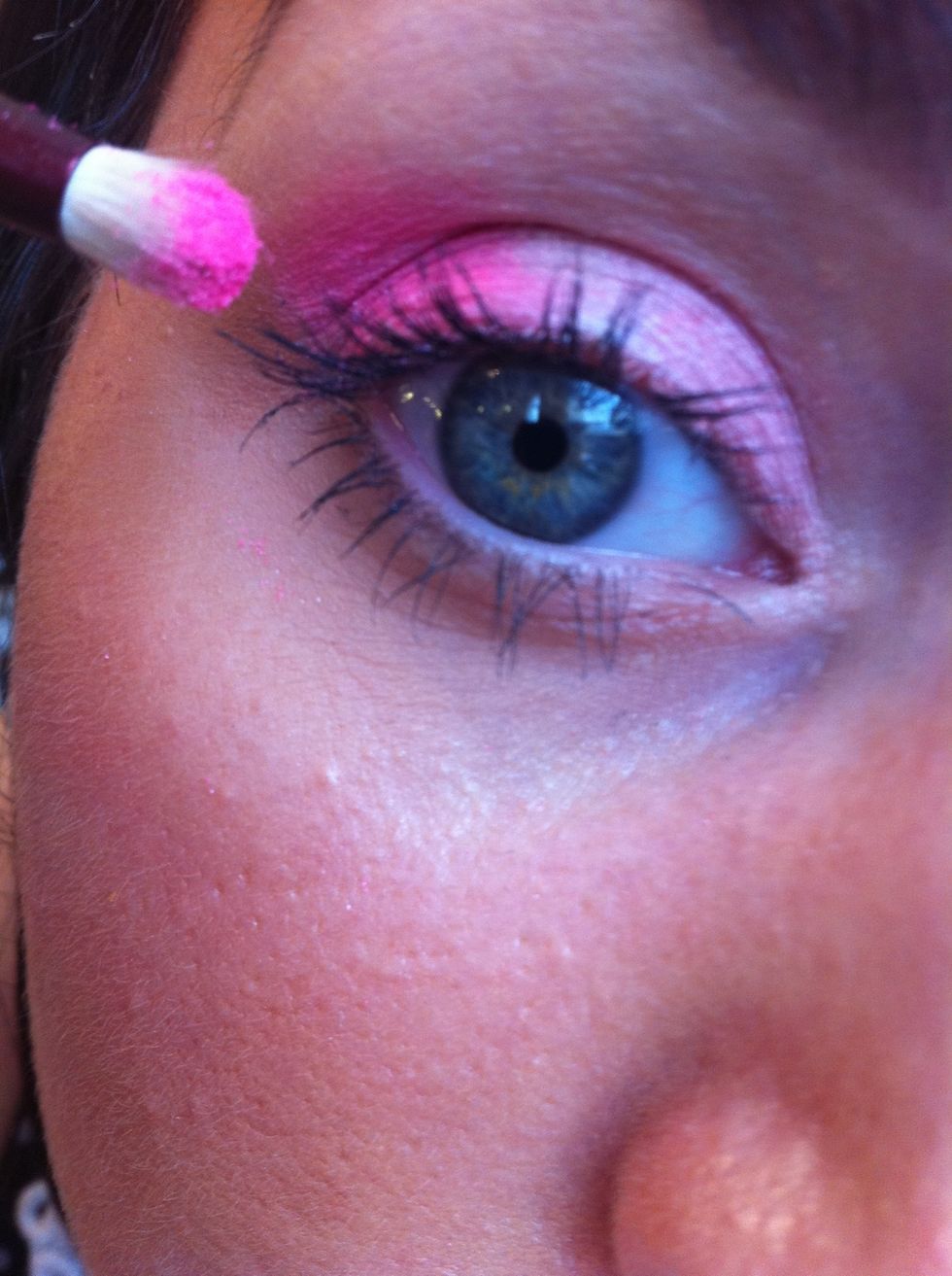 Load a pencil brush with a bright pink powder and apply this to the outer corner of the eyelid...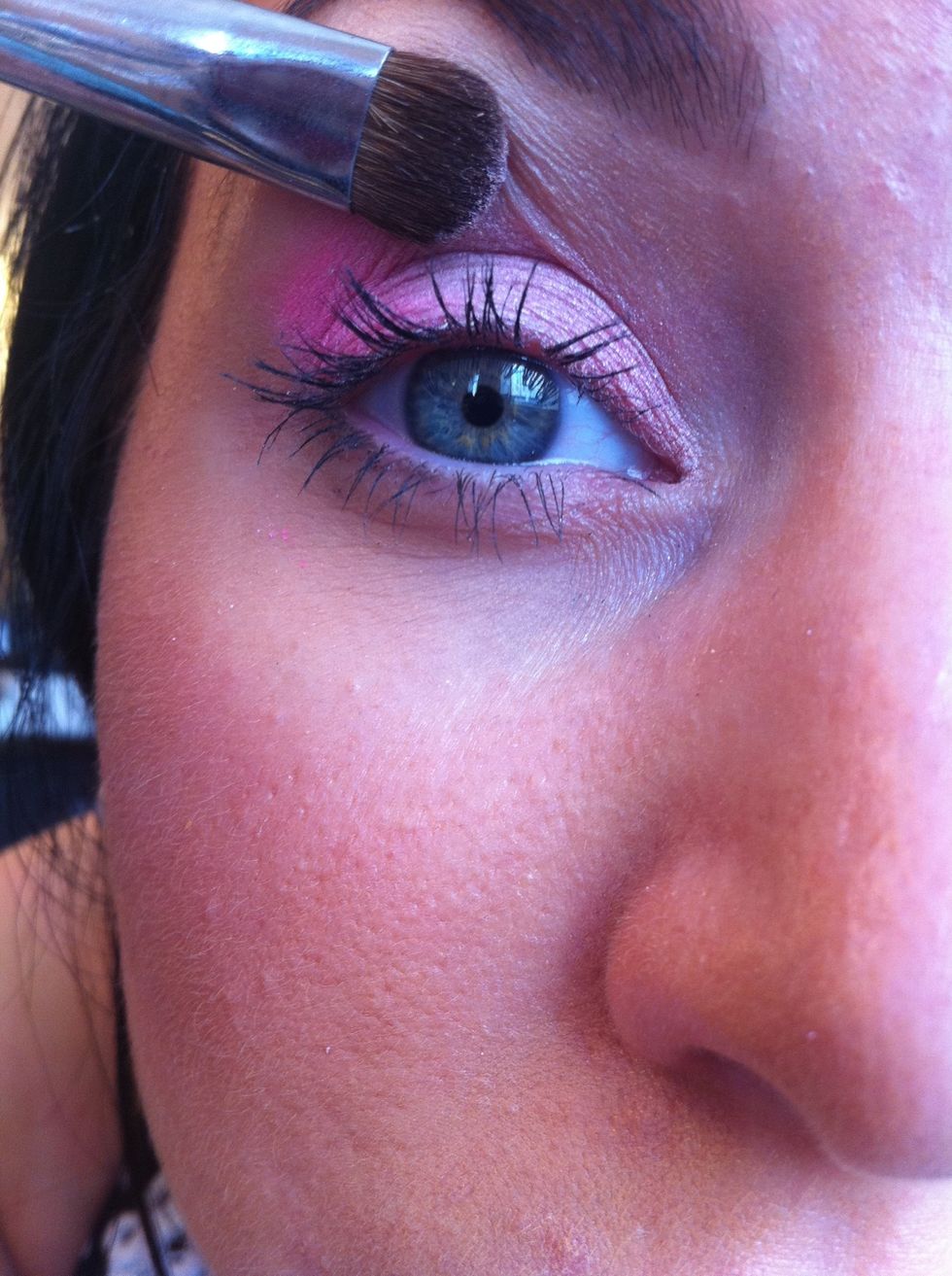 Now soften and blend all with a clean brush- Take a matte white/cream eyeshadow and apply this to the centre of the eyelid to blend all the colours together...
Apply a creamy white eyeliner to your water line and set with a white powder eyeshadow.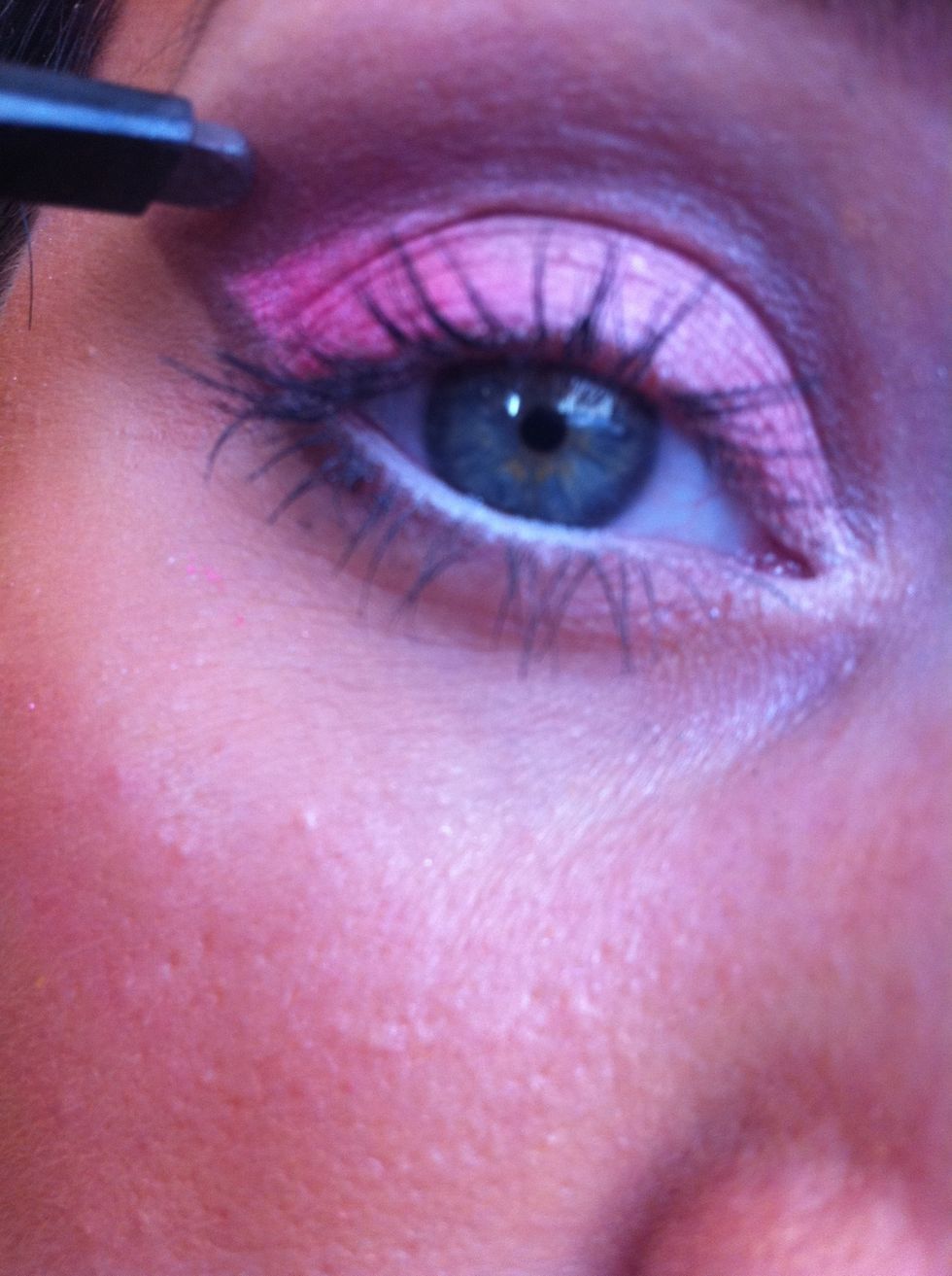 Take a contoured eyeliner pencil in 'brown' and create a strong crease line.Smudge and soften this outwards with your fingers...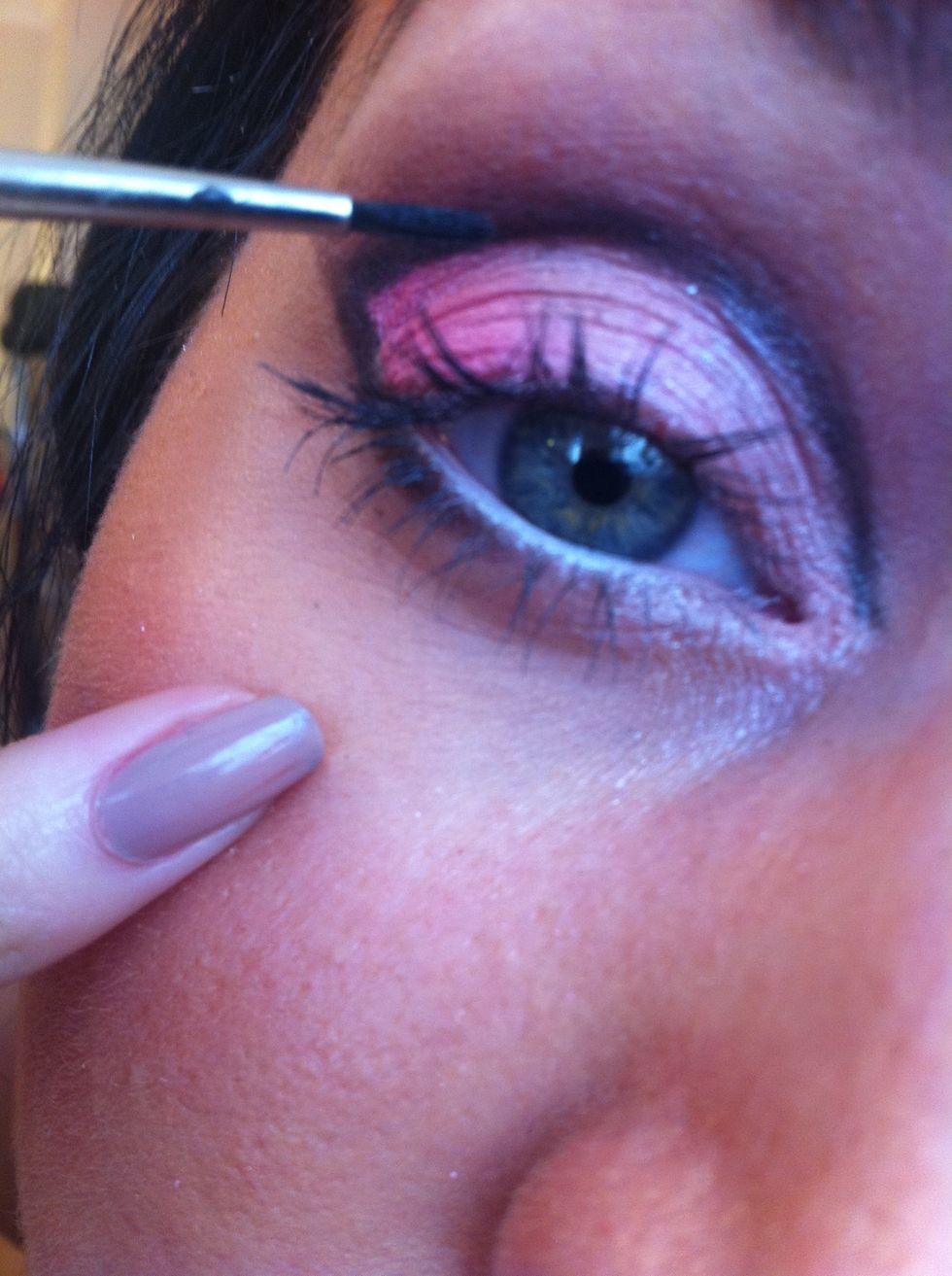 Take a thin art brush and load it with black eyeshadow to create a strong harsh crease line, keep this really neat! And extend right to the inner corner of the eye!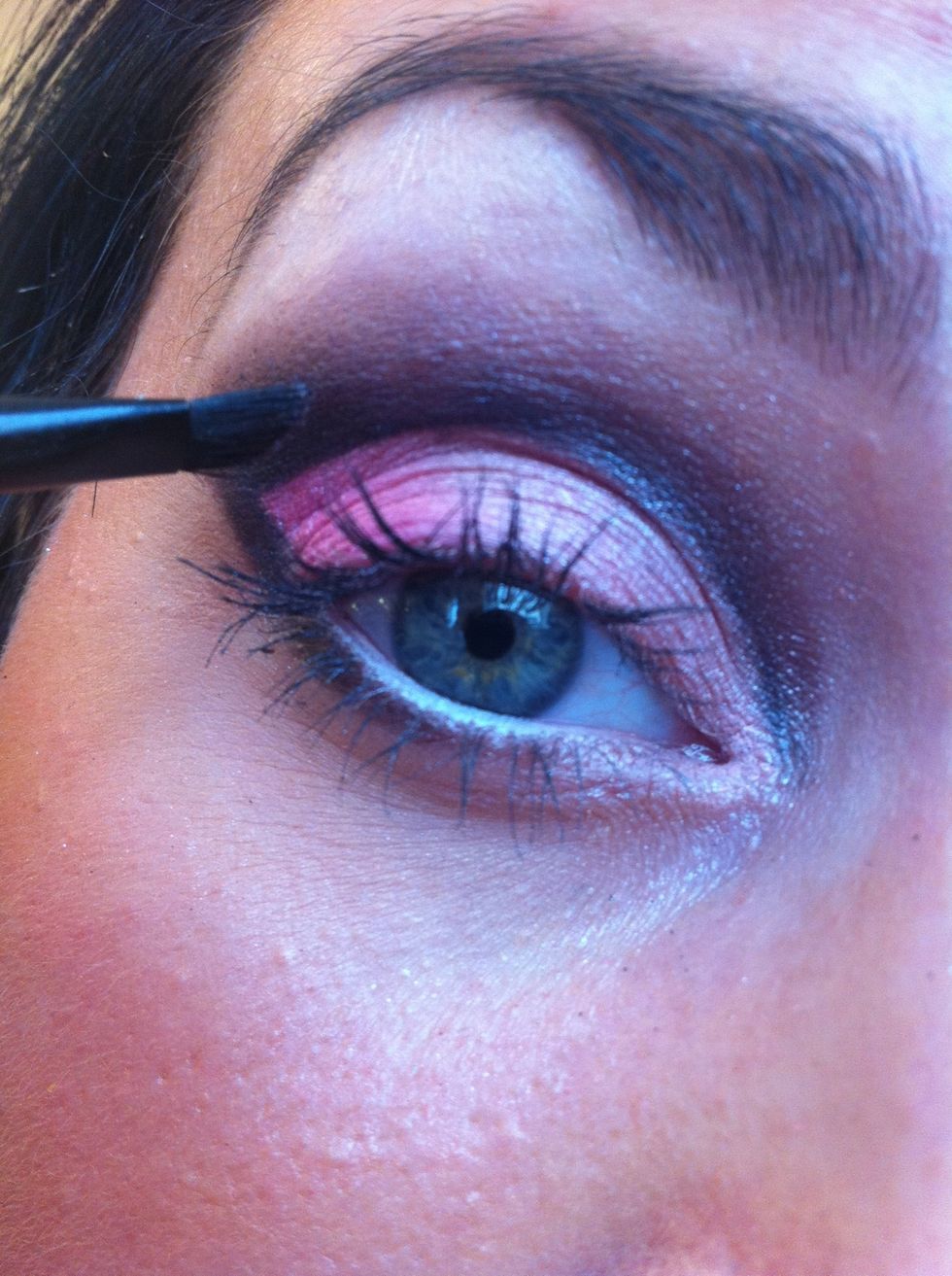 Now load an angled brush with a brown eyeshadow to set that crease line and then slightly bring the shadow outwards from the crease line.
Bring the brown eyeshadow downwards to the bottom lash line stopping at the pupil!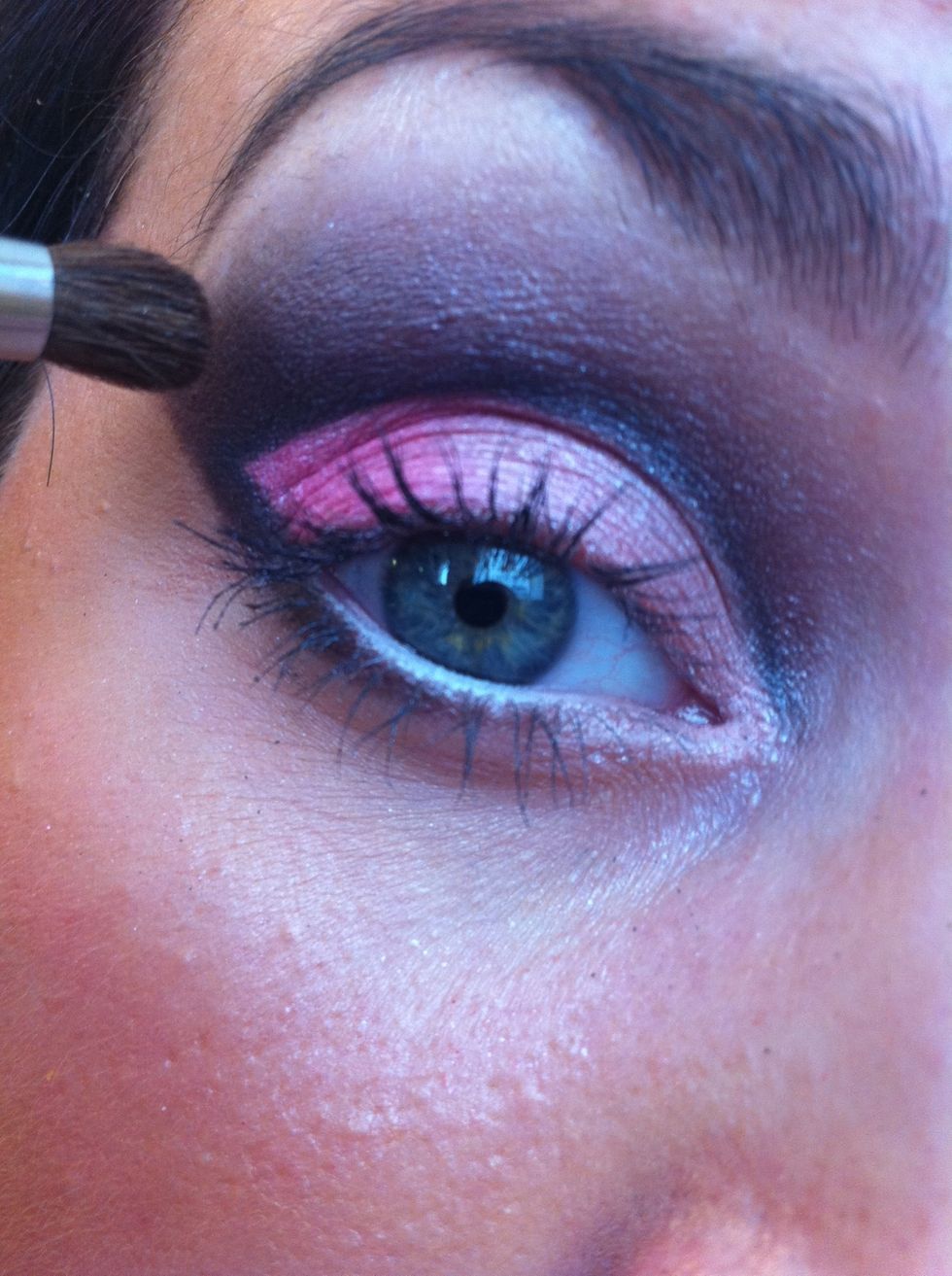 Now take a fluffy blending brush loaded with a subtle brown shade and sweep and soften this crease line... It's all about the blending!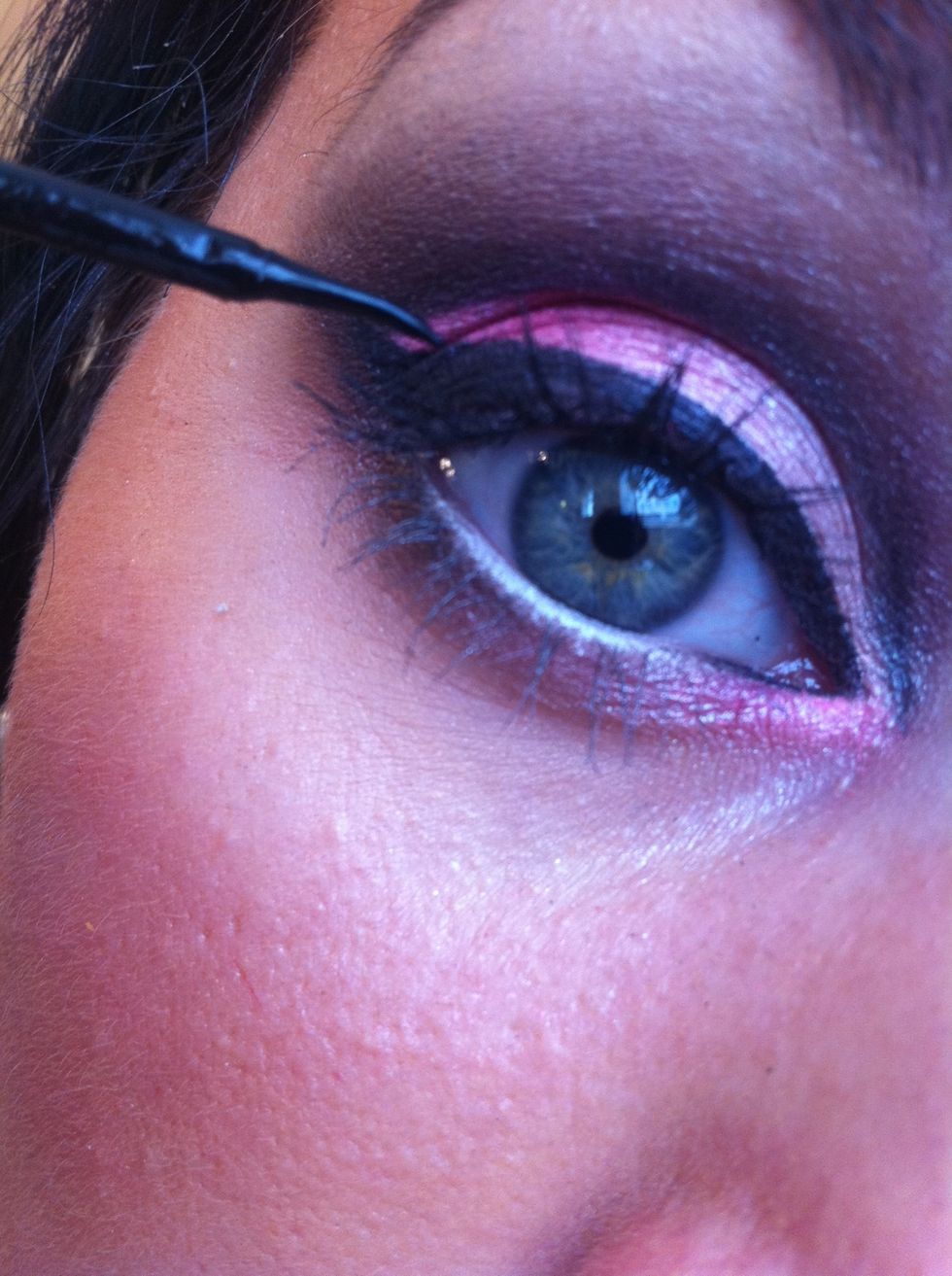 Take a black liquid eyeliner to create a harsh eyeliner flick! Now take a small amount of the black eyeliner to apply to the inner corner of the water line.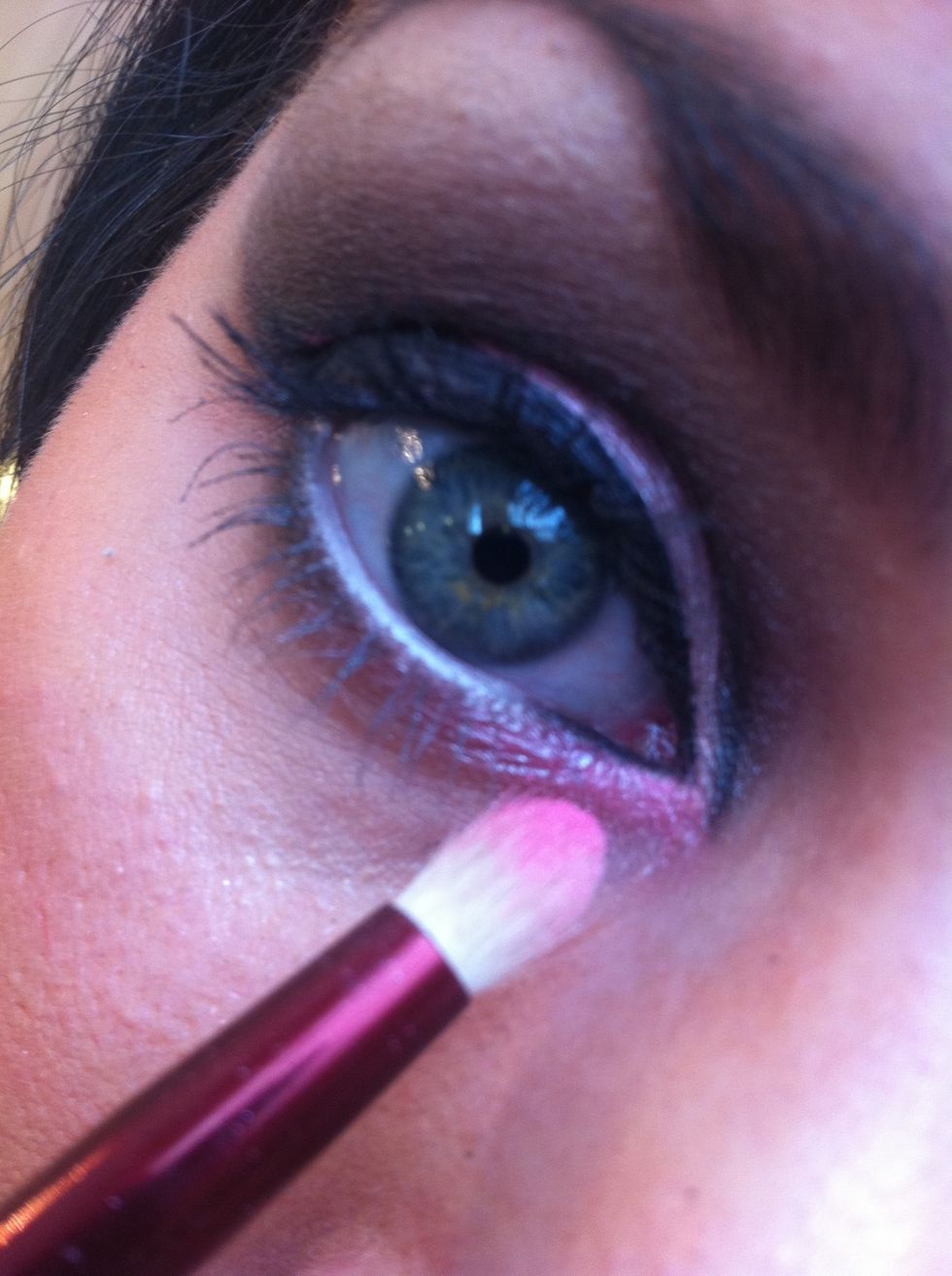 Apply pink eyeshadow to the inner corner of the eye lid to make the eyes pop!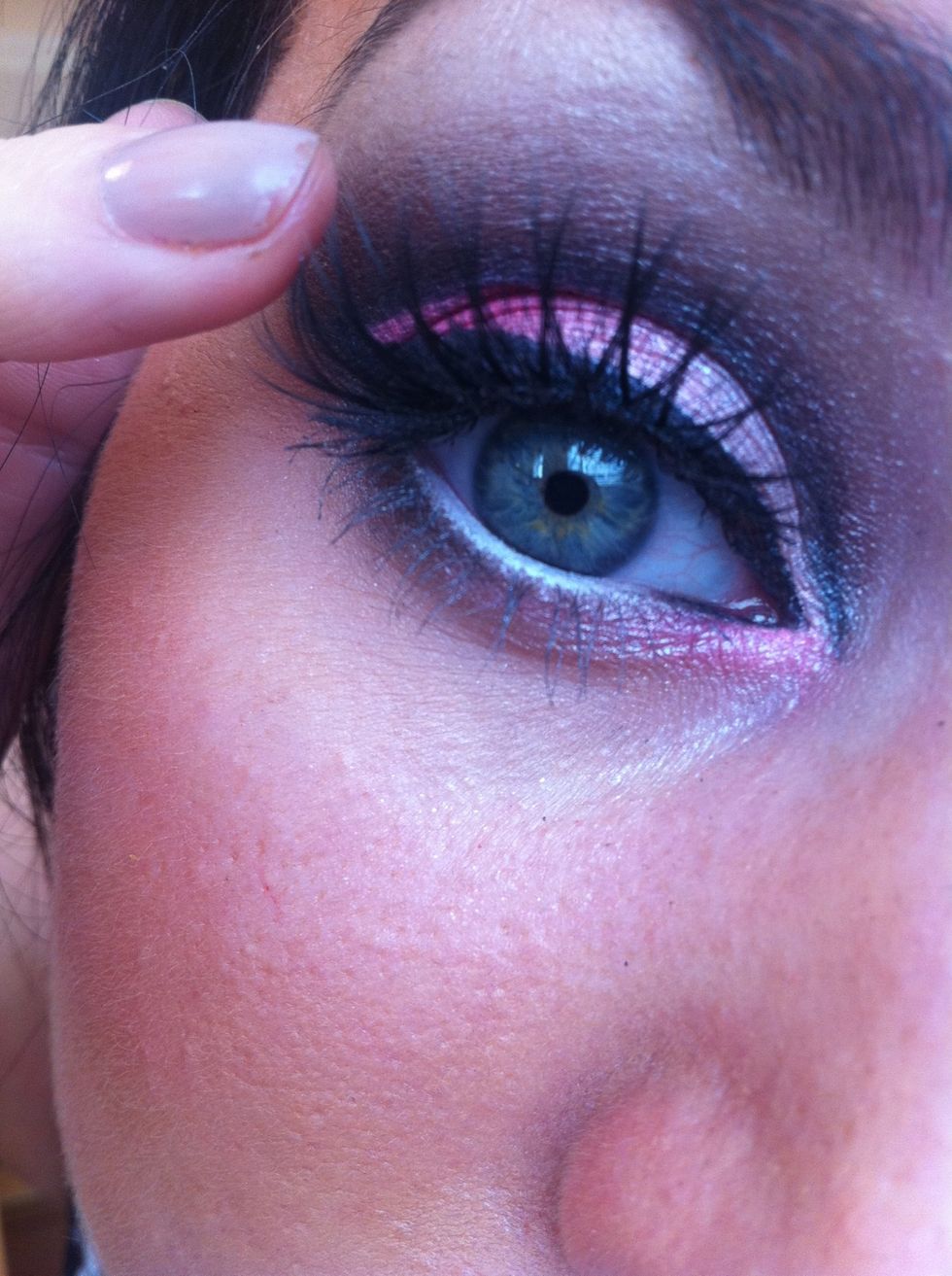 Cut,flex and let the glue get tacky before apply your big false lashes! Be patient when applying big false lashes  Finally apply two coats of mascara to bring the look together.
Tah Dah! Strawberries and Cream eyes!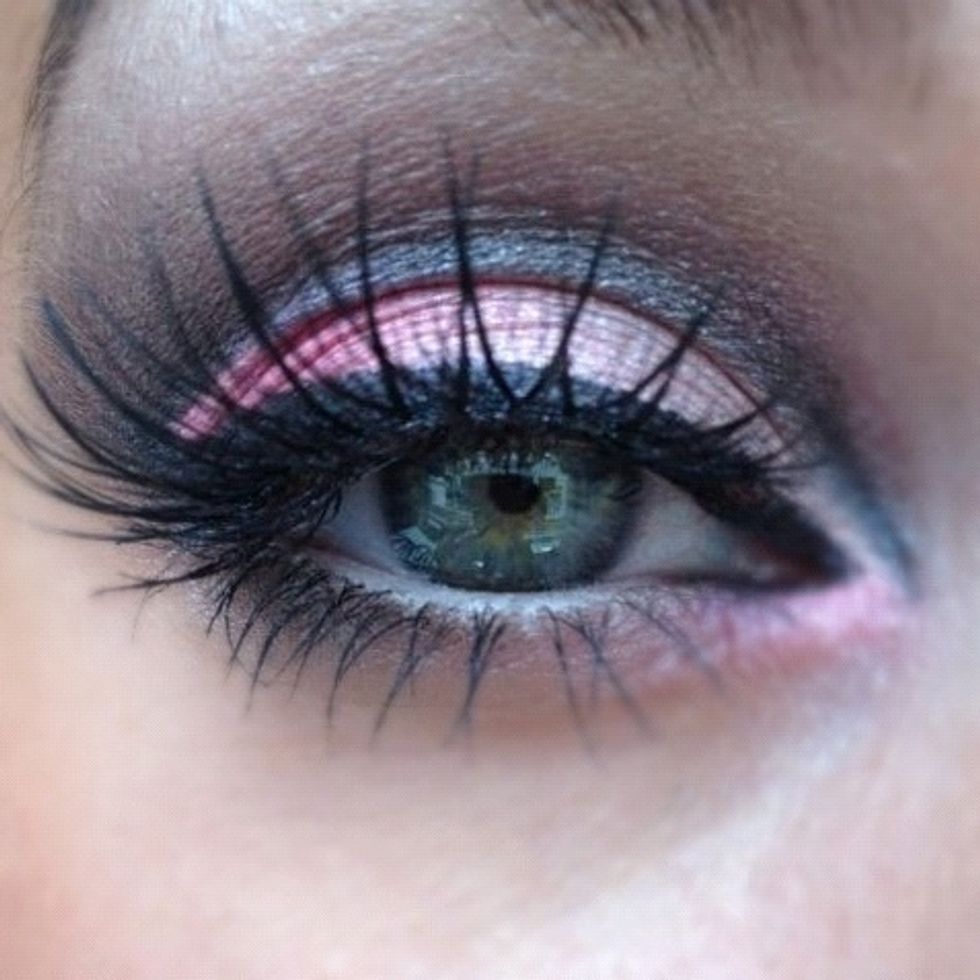 Strawberries & Cream eyes!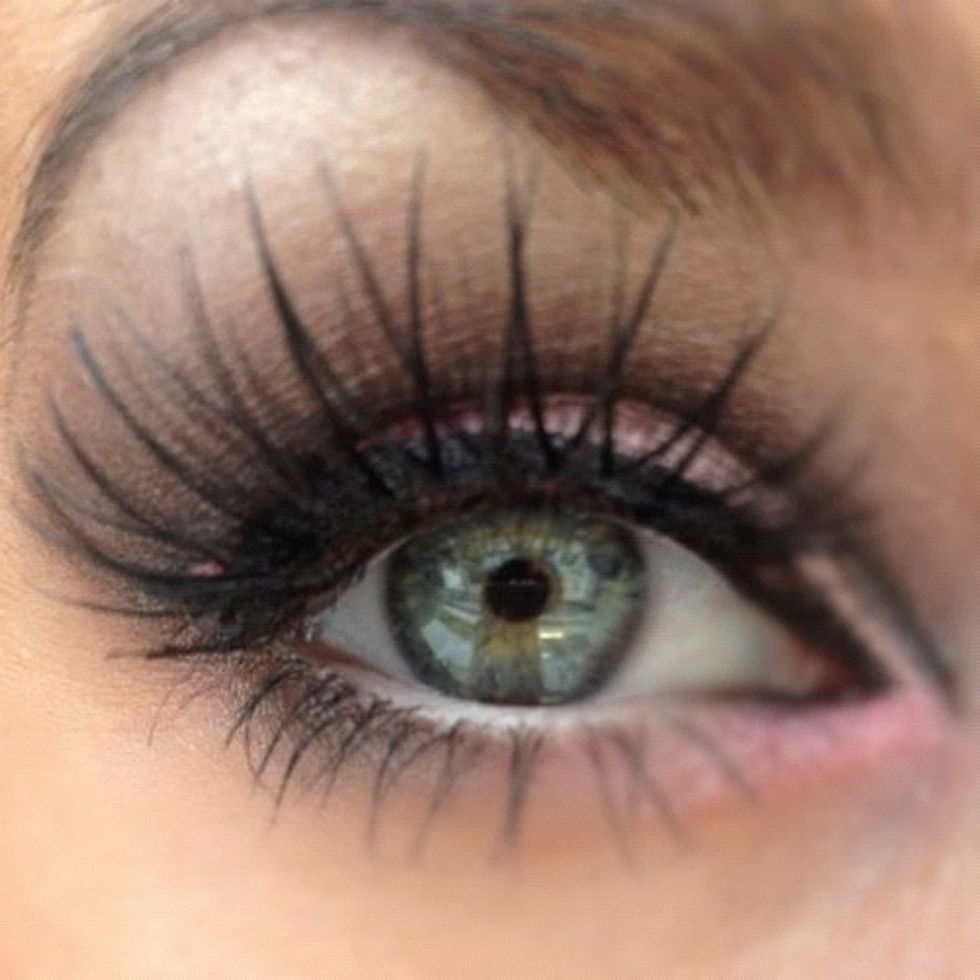 Strawberries & Cream eyes!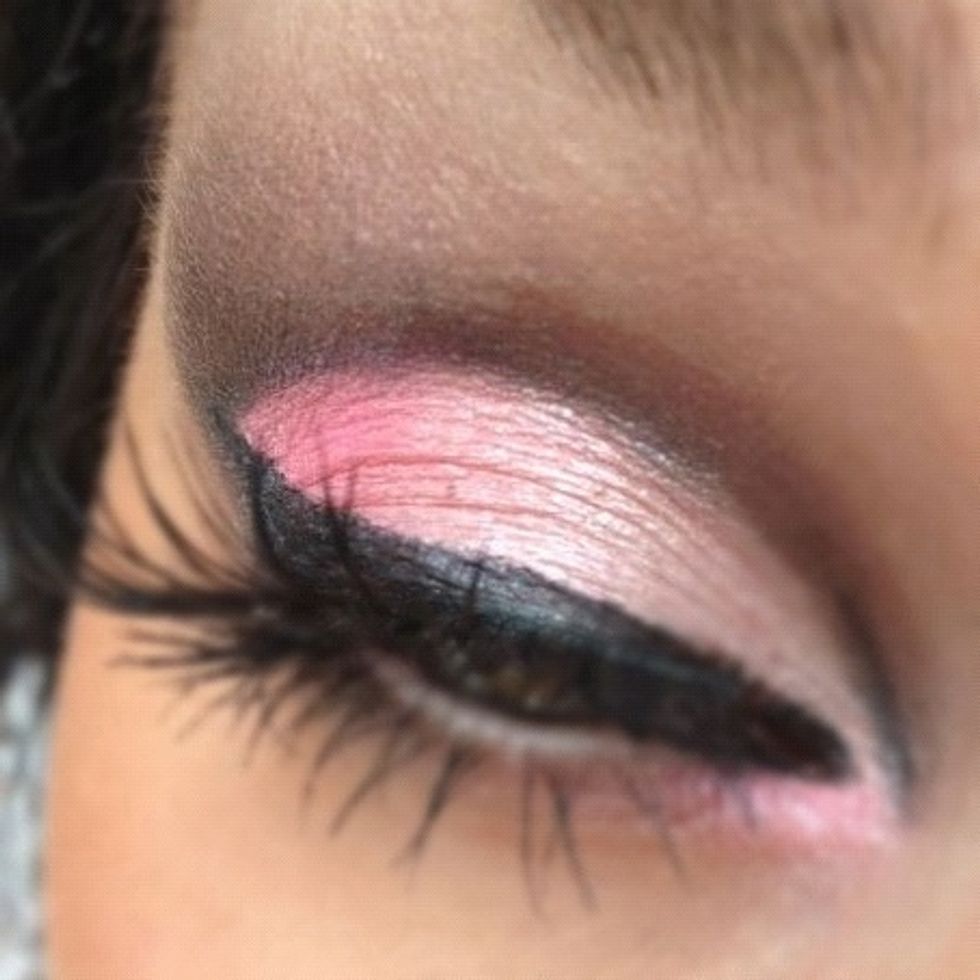 Strawberries & Cream eyes!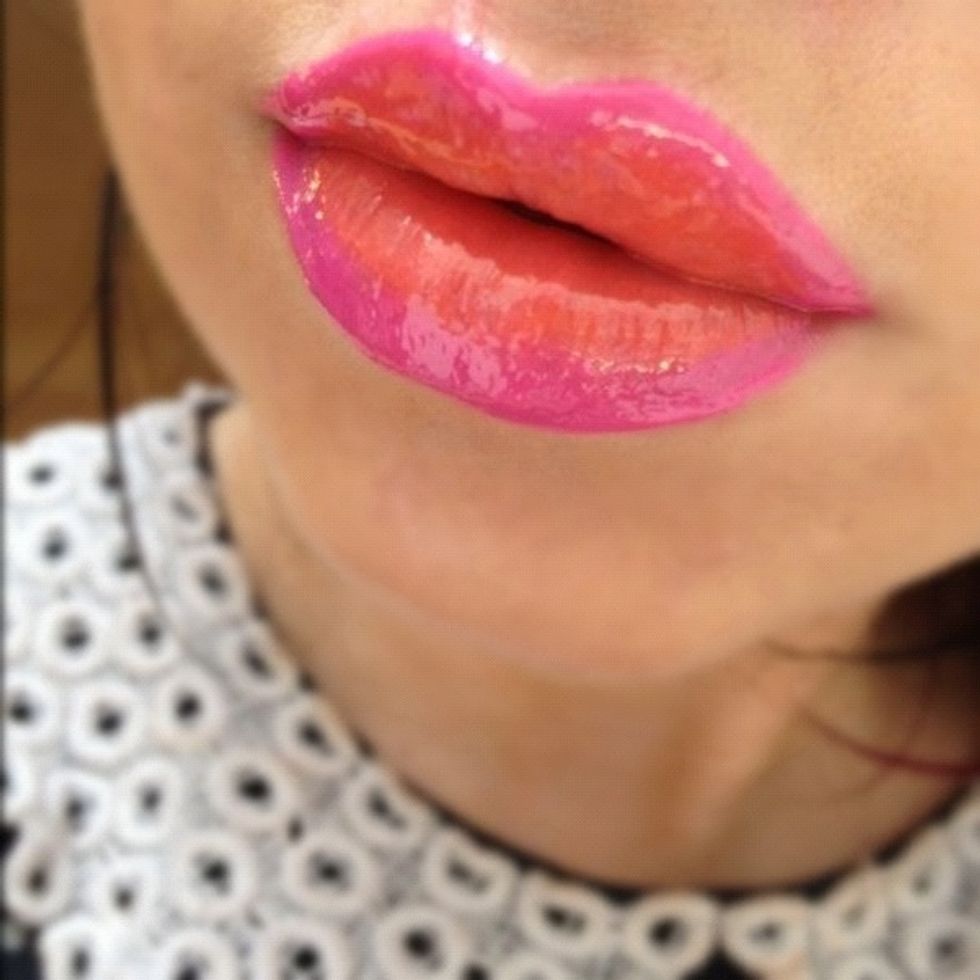 Why not try two toned pink and orange lips for a fun bright look? Follow my makeup world on Facebook: guys: Karla Powell Make-up Artist 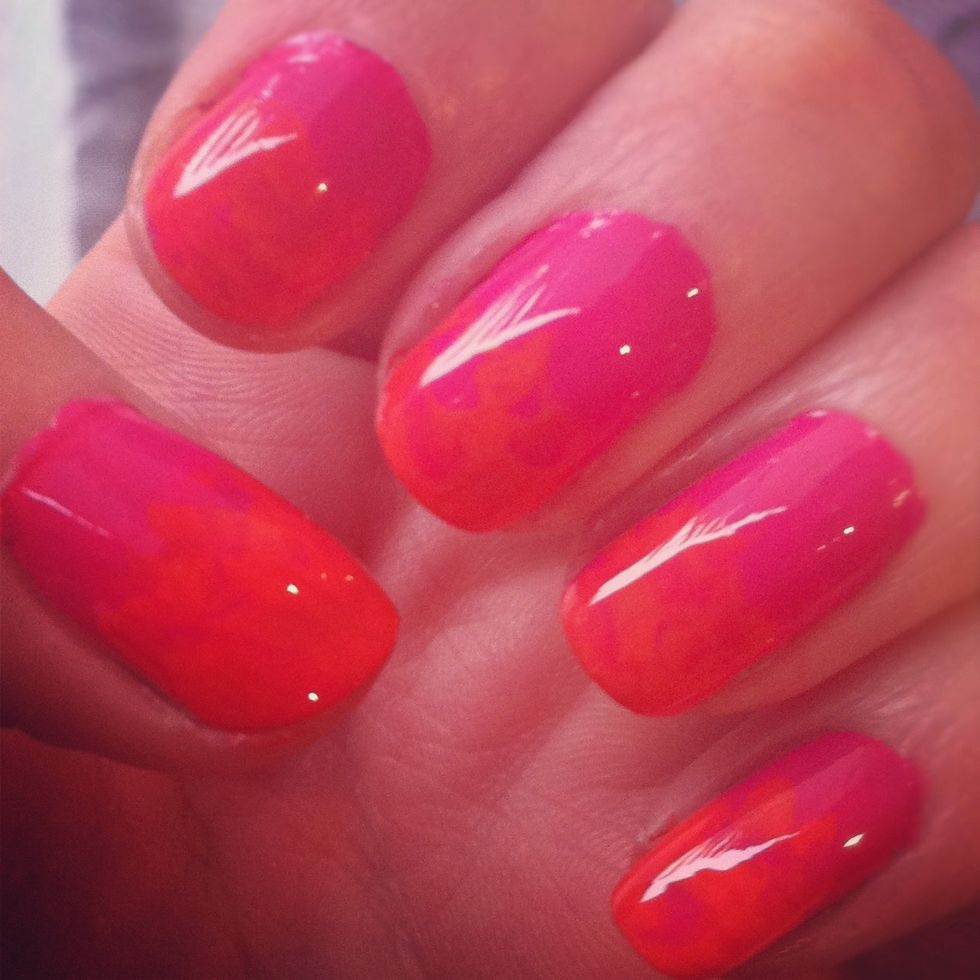 Or bright pink and orange nails?! Follow my makeup world on Twitter guys: @karlapowellmua  Hope you enjoyed that!
All MUA Cosmetics used!
Pretty Pastels eye palette
Chocolate Box trip eyeshadow set
Snow white intense eyeliner
Black liquid eyeliner
Poptastic palette
Extreme curl mascara
Sassy false lashes
Out there Plumping lip glosses
Karla Powell Mua
International make-up artist in London & NYC.My blog is on Tumblr's beauty Spotlight. Nominated for Beauty Twitter of the Year-2012 by Marie Claire.