How to create steampunk background & faux metal flowers
Create Steampunk Background & Faux Metal Flowers
66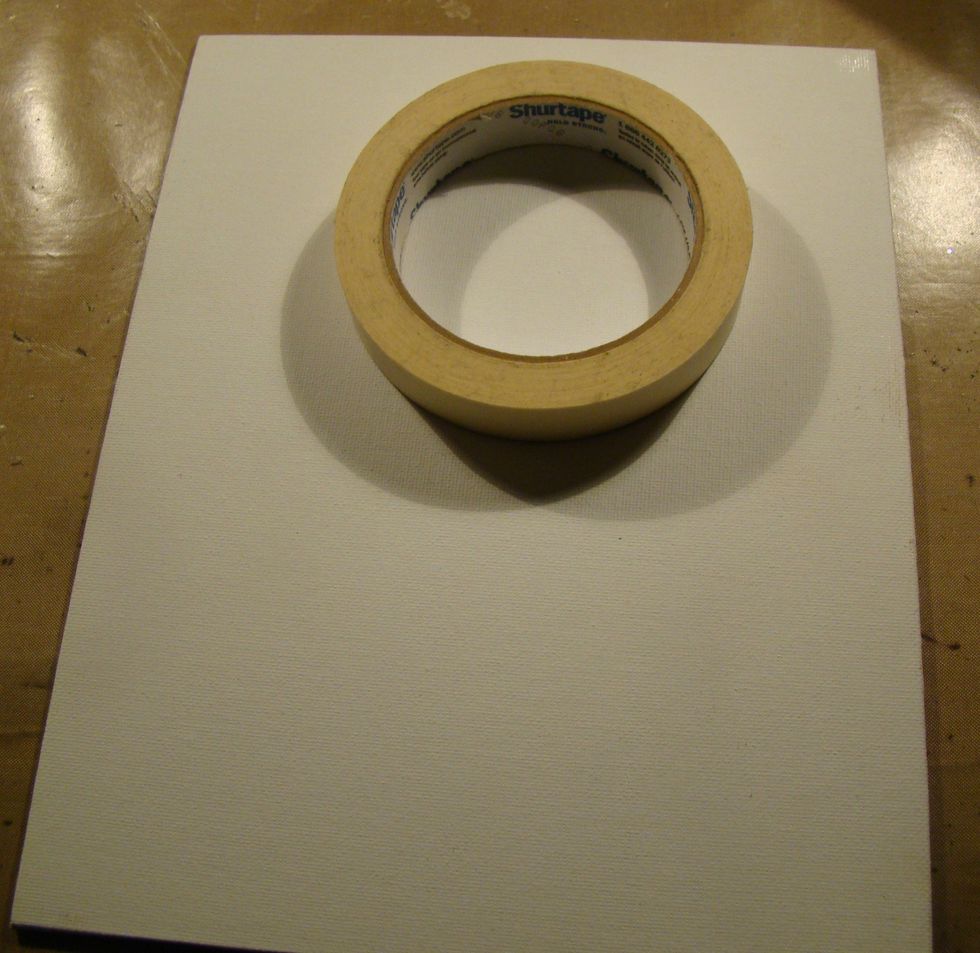 Here we go... using your masking tape apply to canvas in random strips all over the canvas. This provides some texture as well as a pattern to follow for the next step.
You should have something like this.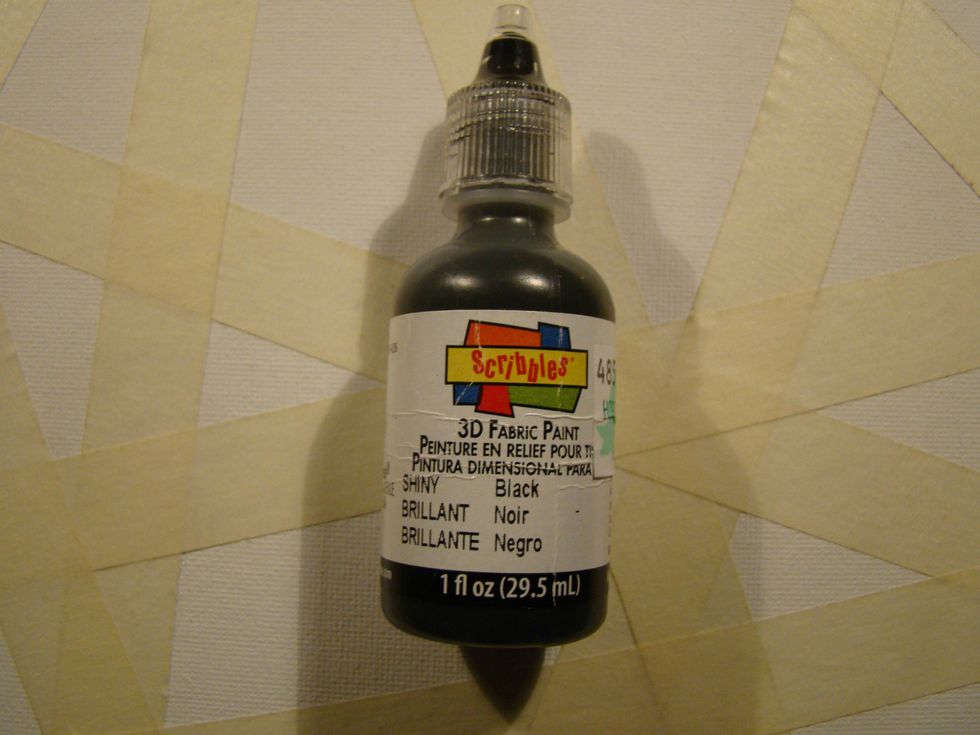 Using this 3D fabric paint make dots outlining the different shape areas that the tape has created. Like what a quilt would be. You can also use hot glue to make the dots also.
Ok... you say I'm crazy but it's really a cool effect. I actually was inspired by Youtuber "Lost Wax" @ https://www.youtube.com/watch?v=3WclYUYe6k4 if you want to check it out. Very cool !
Paint a coat of black acrylic paint over the entire surface.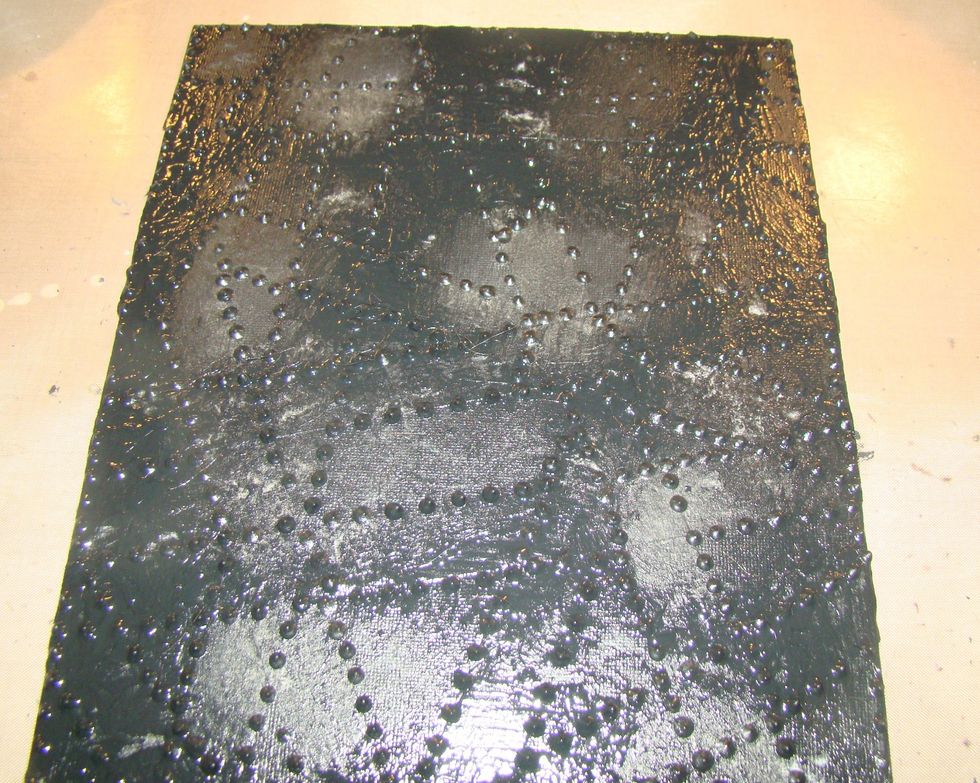 When just tacky, take a paper towel and rub off random sections lightly not to remove your little dots.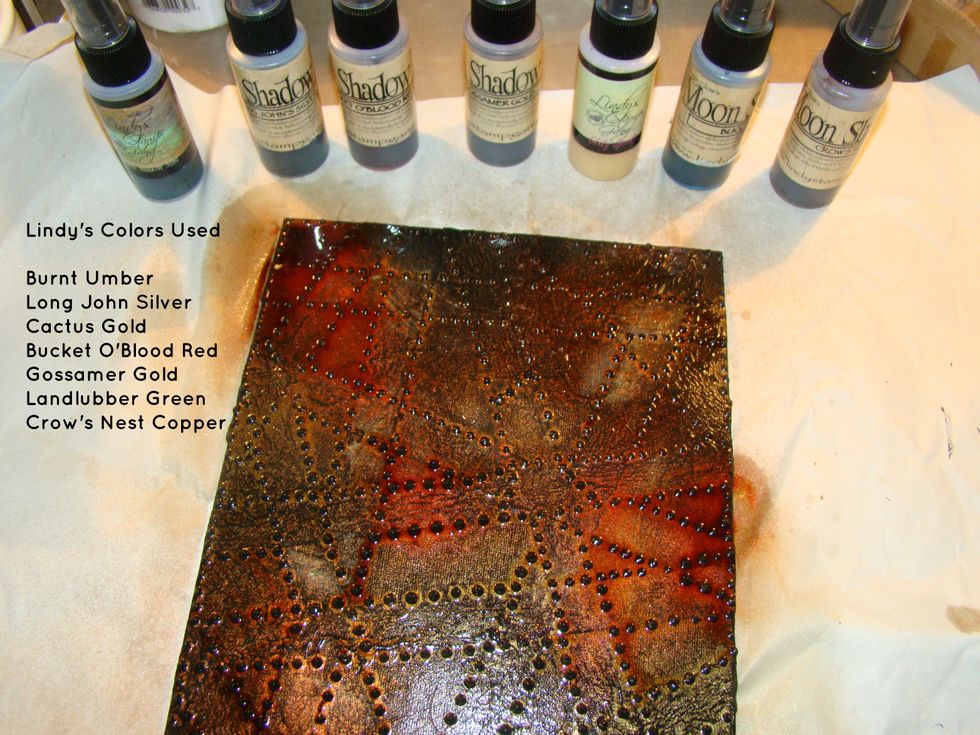 Spray away with your favorite shimmers, this is why I like removing some of the black, it allows shadows and depth.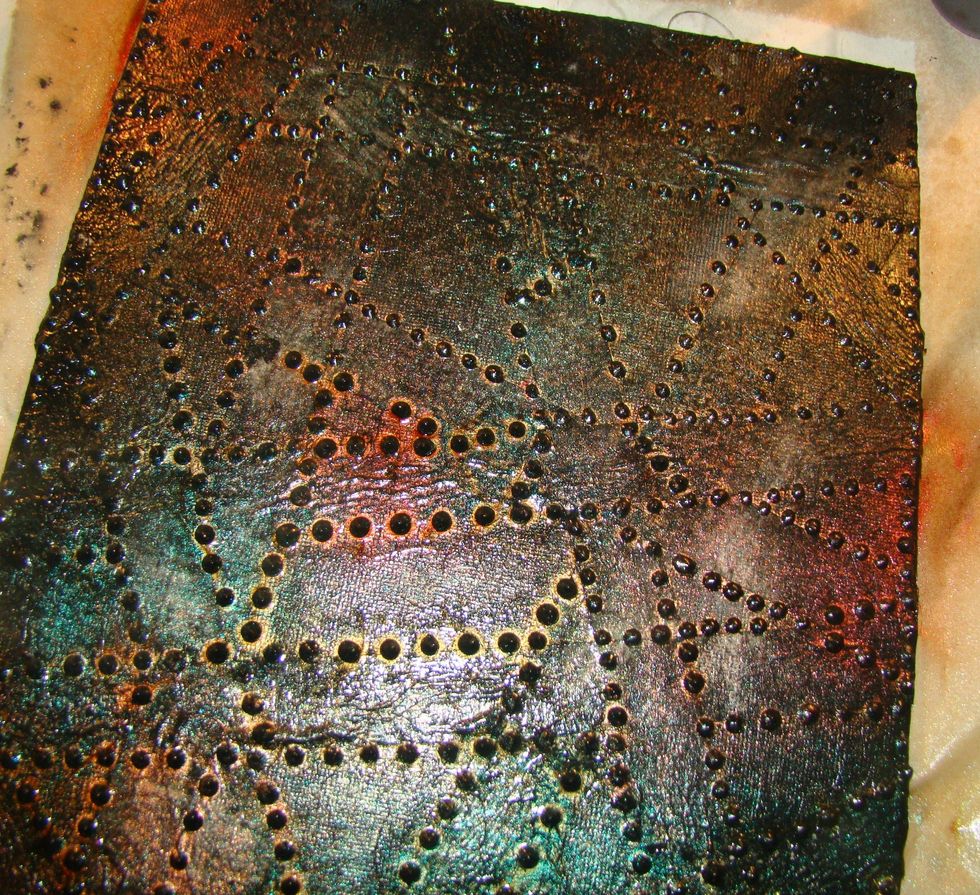 Wowzer !!! Isn't that pretty
Using Rub N Buff can be challenging especially because I made these dots so tiny... next time I will make them larger. Take a small amount and spread on the tops of all the dots and buff lightly.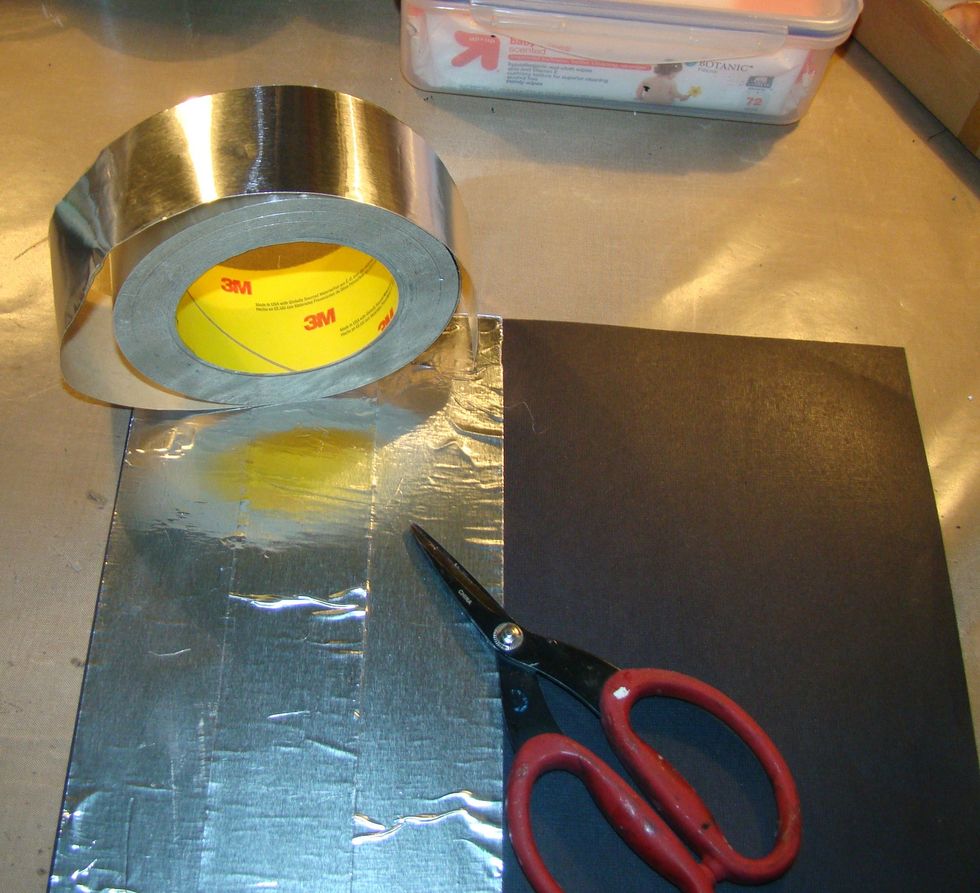 I purchased this foil tape at my hardware store. You have different grades to choose from, I use it on all kinds of projects. Take strips and stick to your cardstock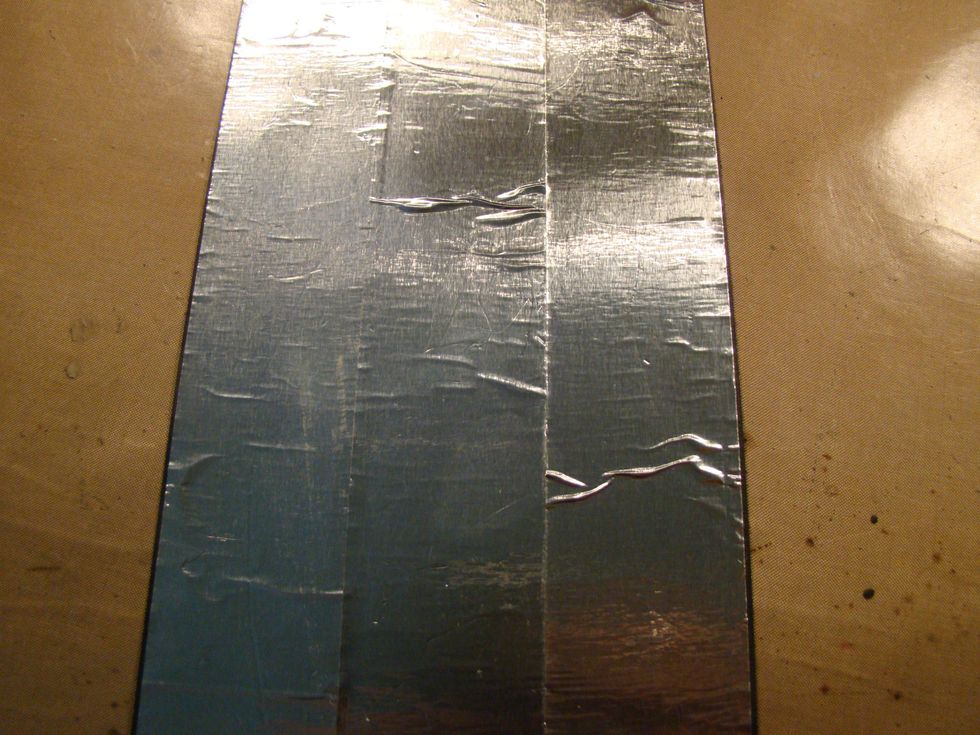 Do not worry if there are wrinkles, they won't show once you run this through your die cutting machine.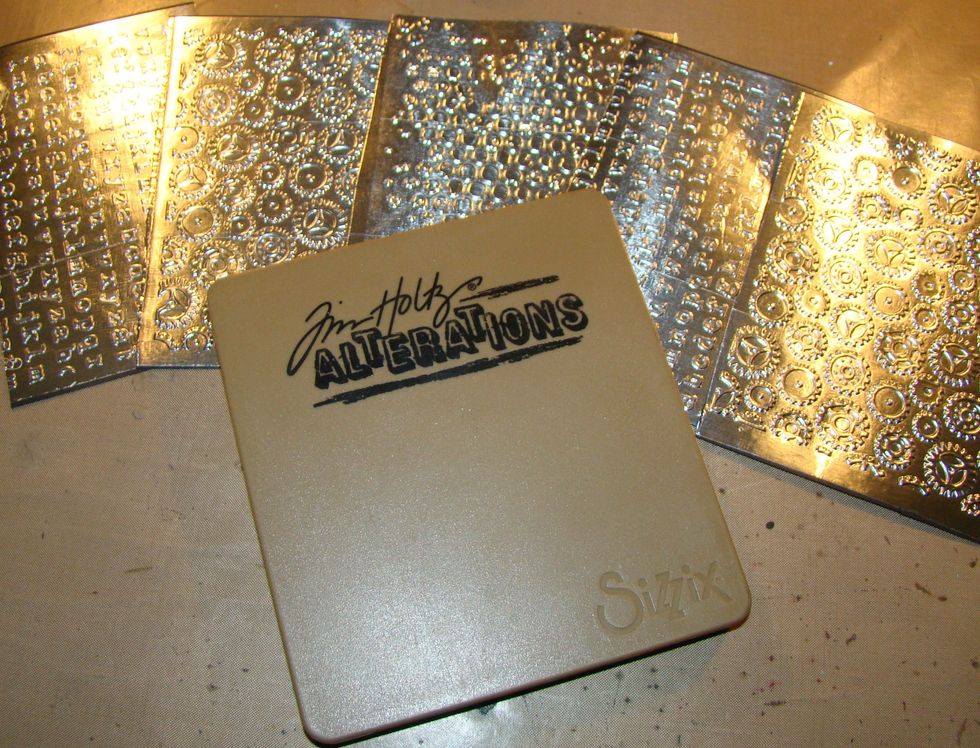 Run sections of your taped card stock through embossing folders. I used 4 different ones. Then cut your flowers using your favorite die cut. used Tattered Florals by Sizzix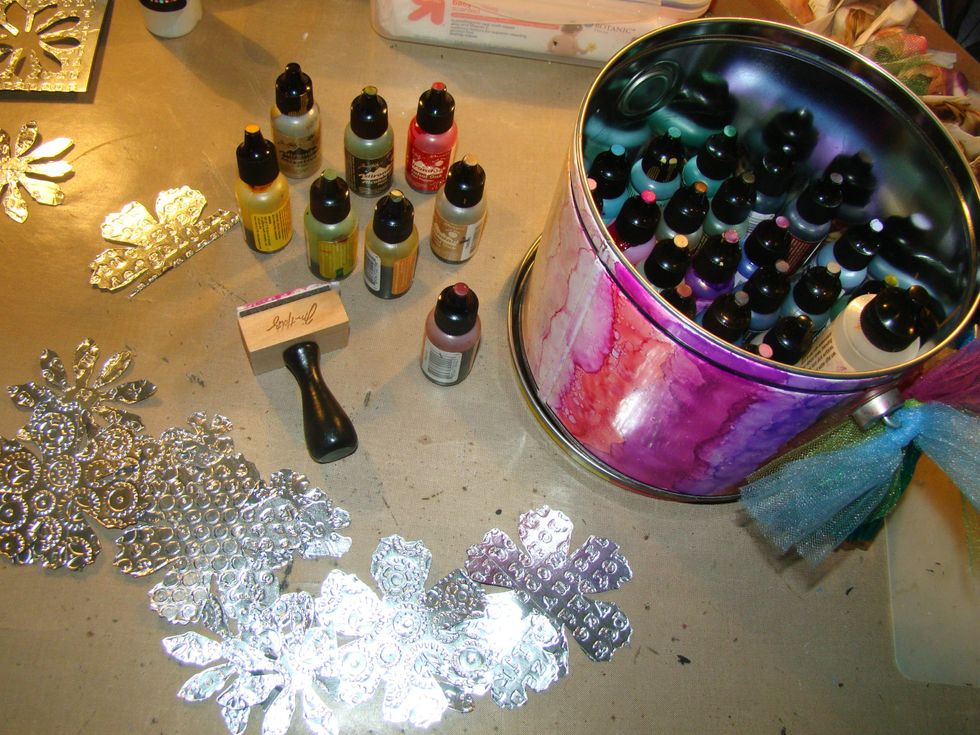 After you have cut your flowers out, take your alcohol inks and color your petals.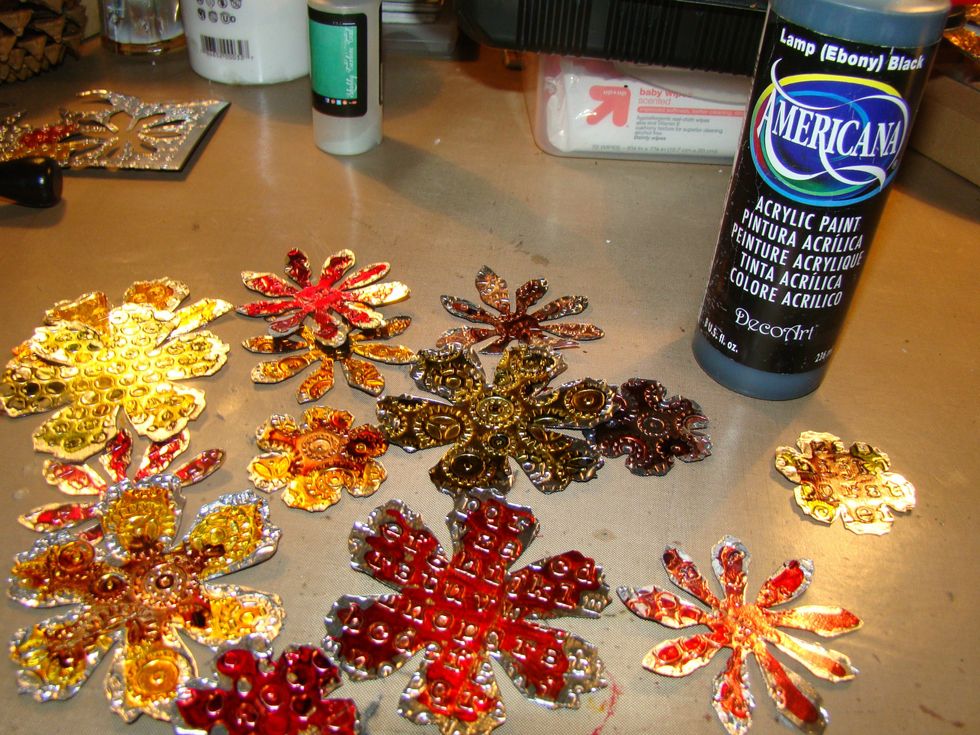 Look how pretty that metal tape takes to the alcohol inks. Next take a bit of black acrylic paint and apply it to the top of all the flowers and then rub off with paper towel.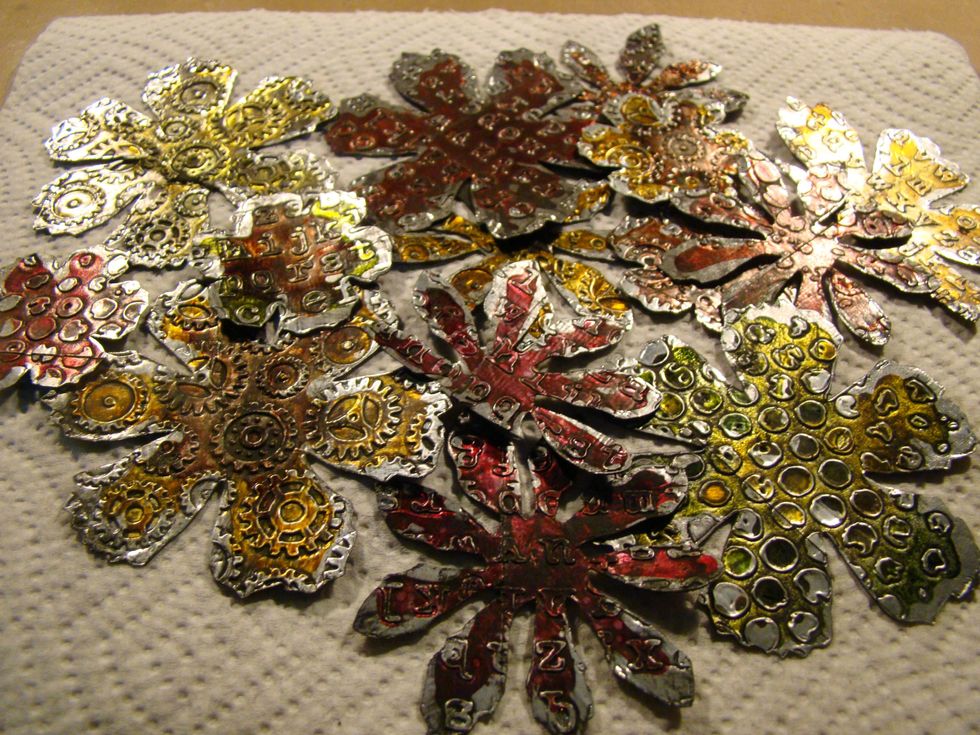 See how beautifully grungy they are. The black fills in all those little negative spots and provides for some real texture and interest.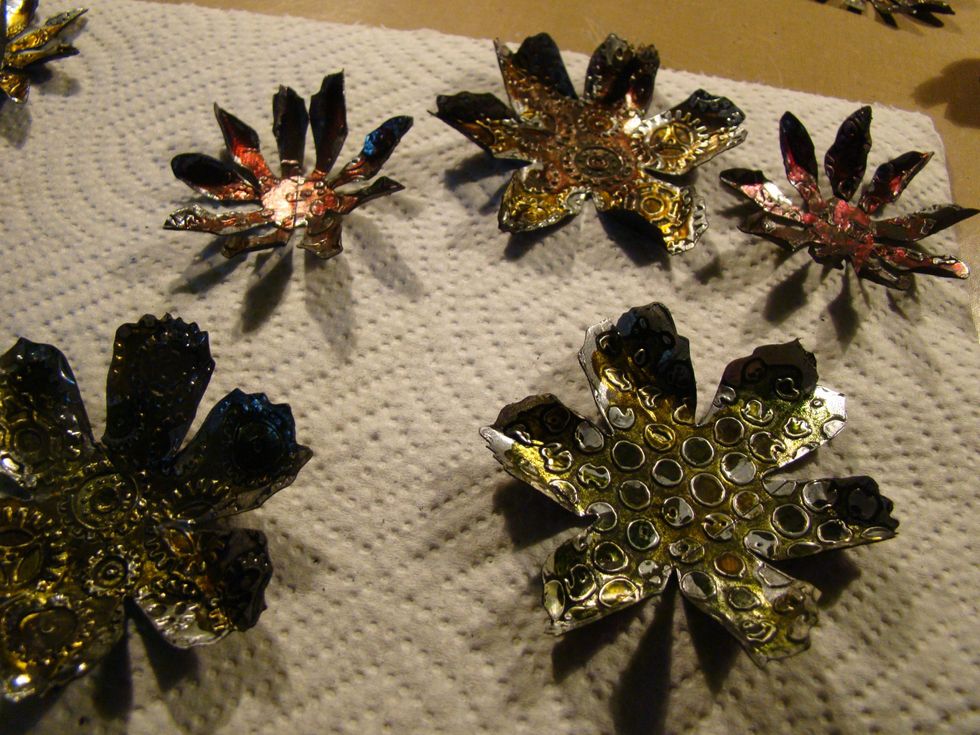 With your fingers, take each petal and bend them together and upward and then assemble your flowers using hot glue gun. I added sprockets and gears for my centers.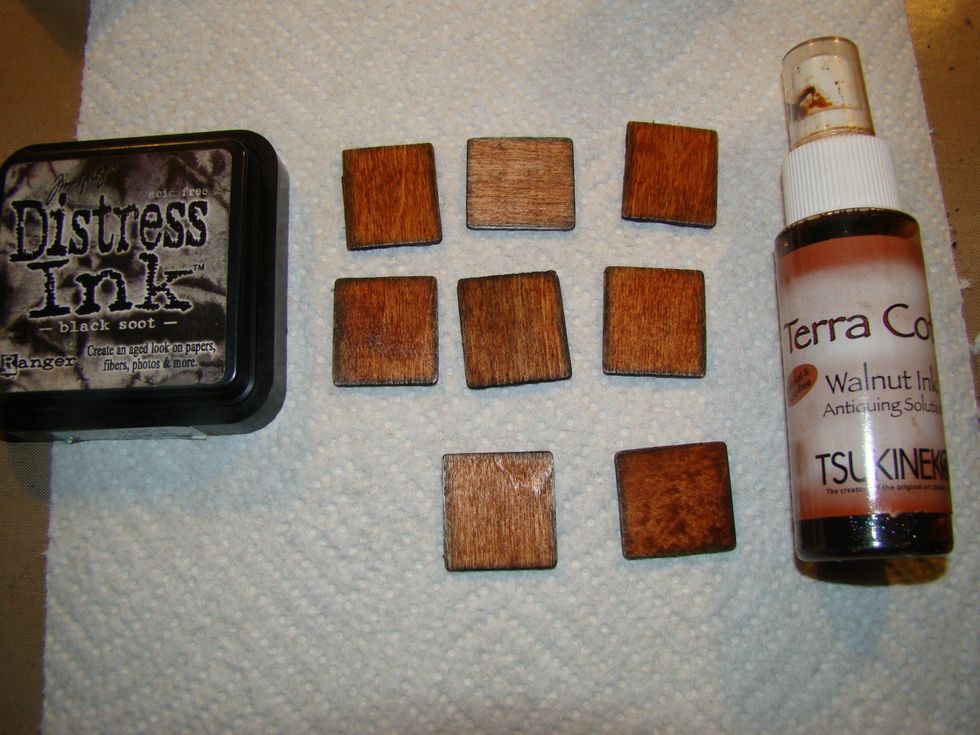 For your letter blocks, I purchased a bag of these at Hobby Lobby little square pieces of wood. Sprayed it with Terracotta Walnut Stain and edged it with Black Soot Distress Stain.
Once I glued them (I used Glossy Accents) I then distressed the entire letter blocks once again with Black Soot.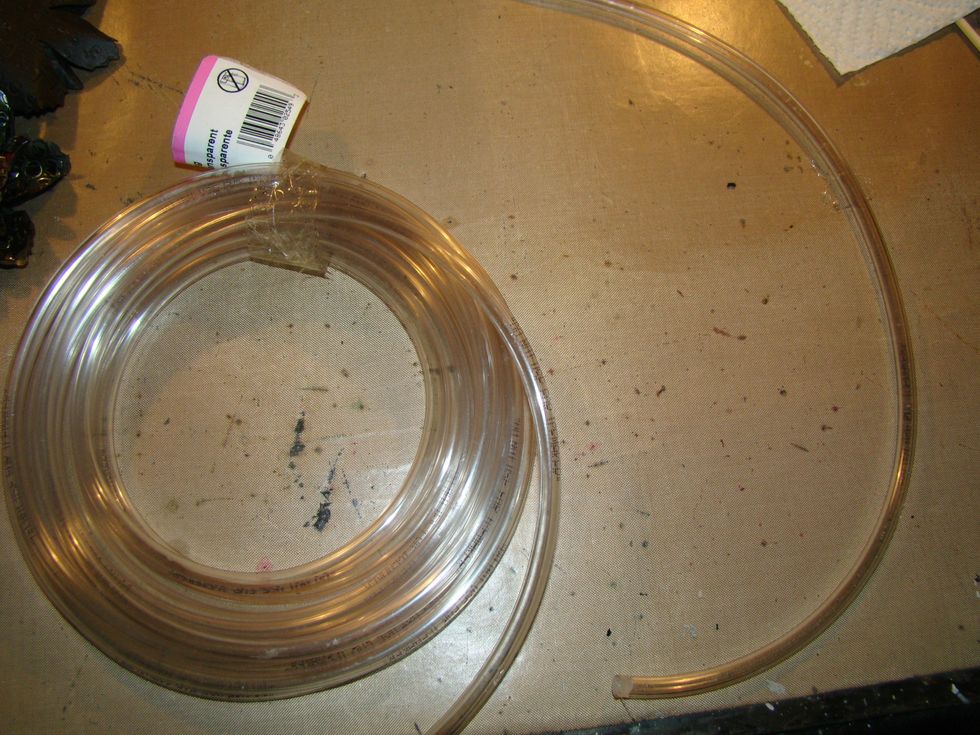 For the stem of my flower I used this plastic tubing I got at the hardware store. Cut the length you are going to need. *** I use this tubing for so many projects ...lol***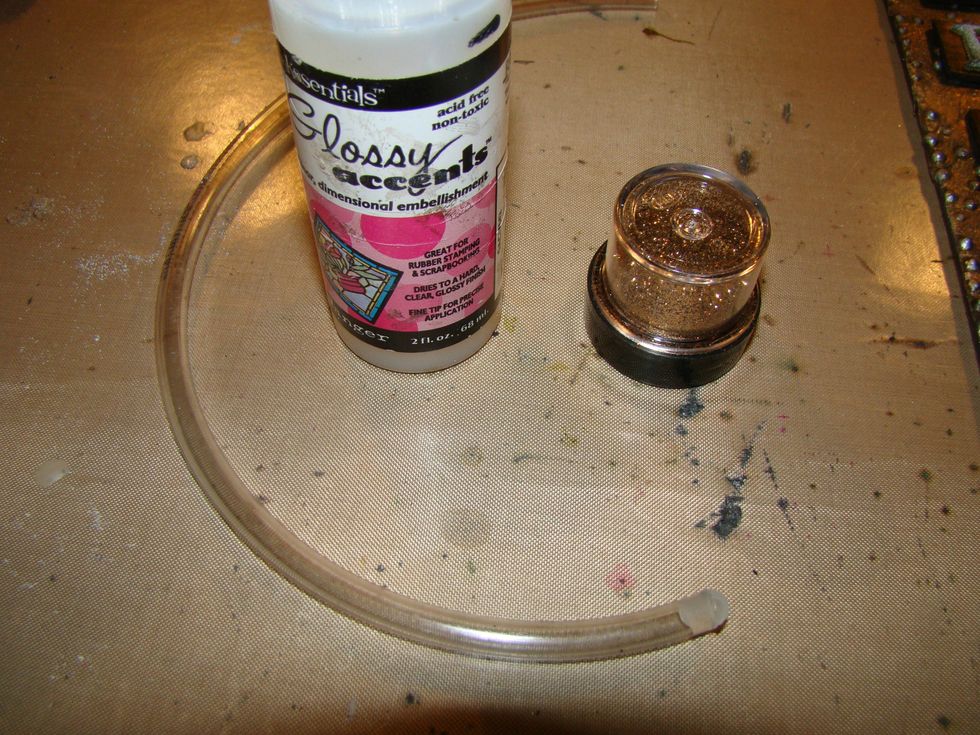 Gather your Glossy Accents which will be squeezed inside the tube, it will dry clear of course.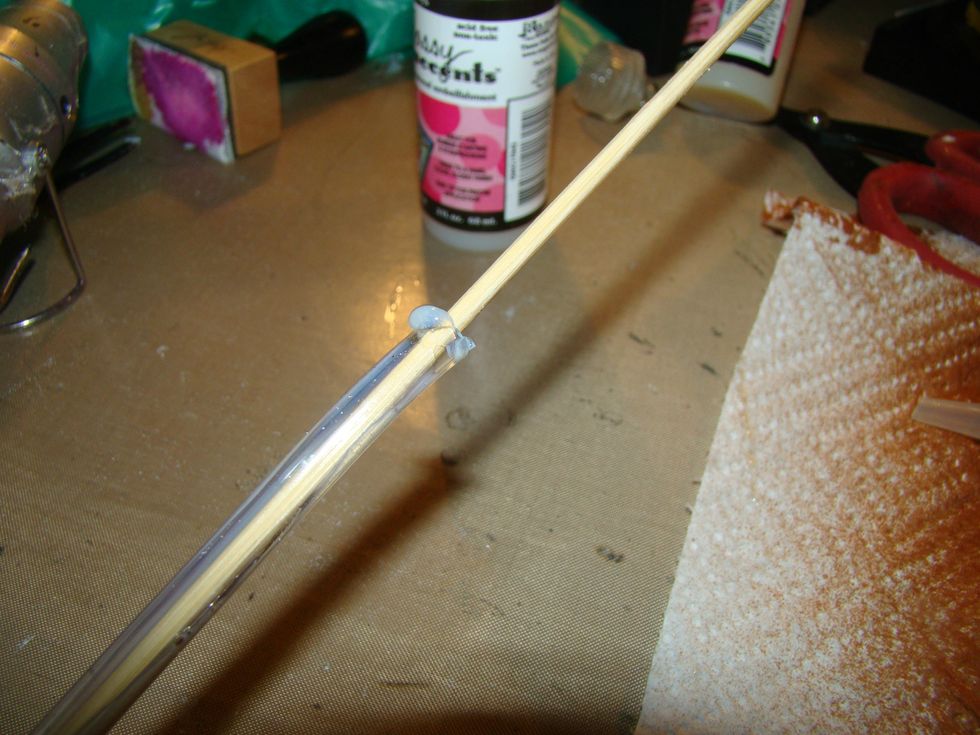 I used a skewer to push the Glossy Accents through the tube and then I dipped the skewer into the copper glitter and inserted it through the tube for a fun stem for my flowers.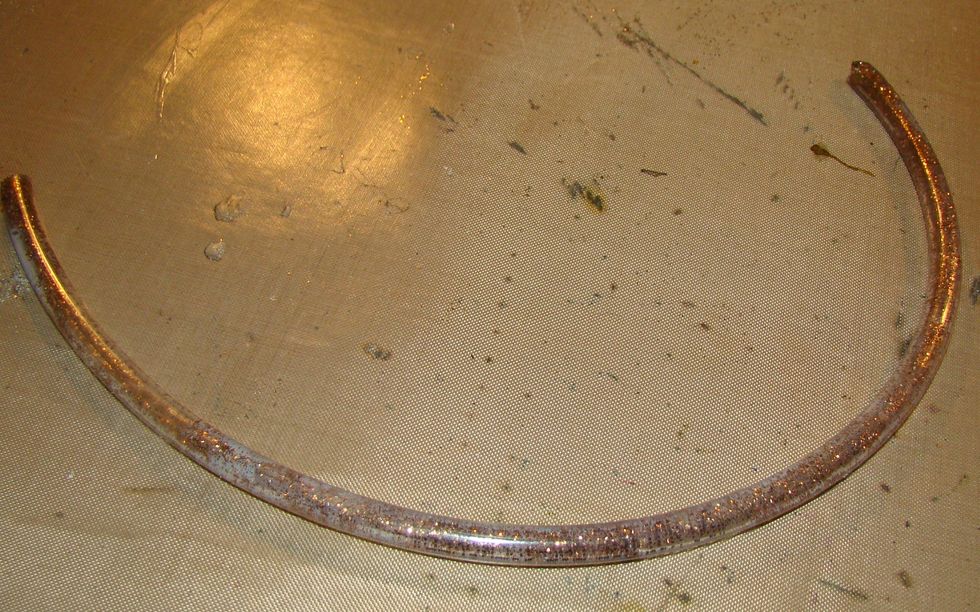 Here is a picture before the Glossy Accents has actually dried. It will be clear eventually.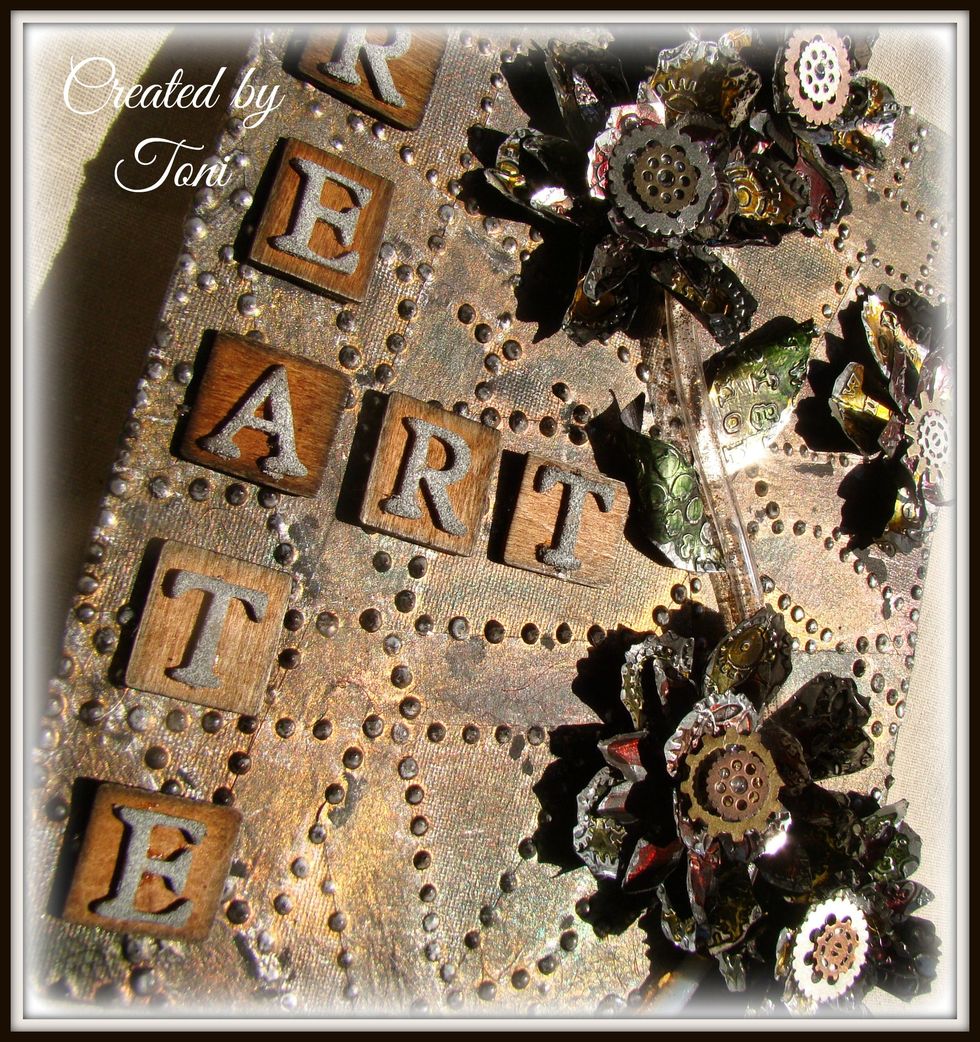 You don't always need to use your shimmer sprays on light surfaces, they add a beautiful glow against dark backgrounds.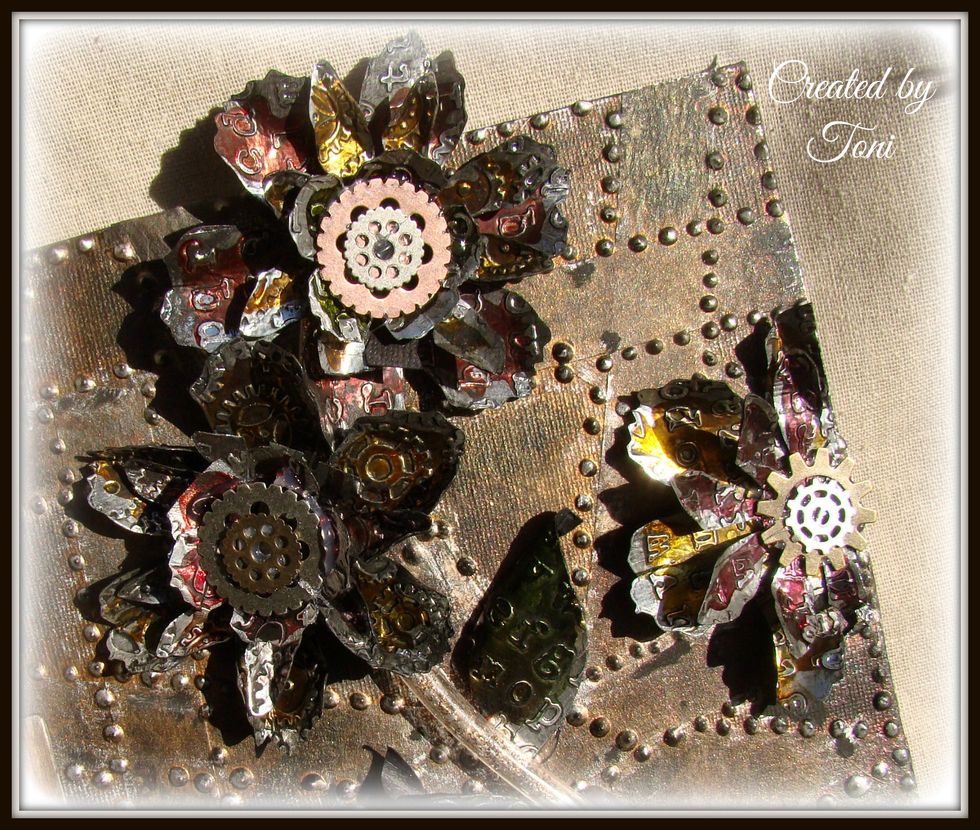 These flowers are fun to make, and using the foil metal tape is so versatile, try to think of other things you can use it for.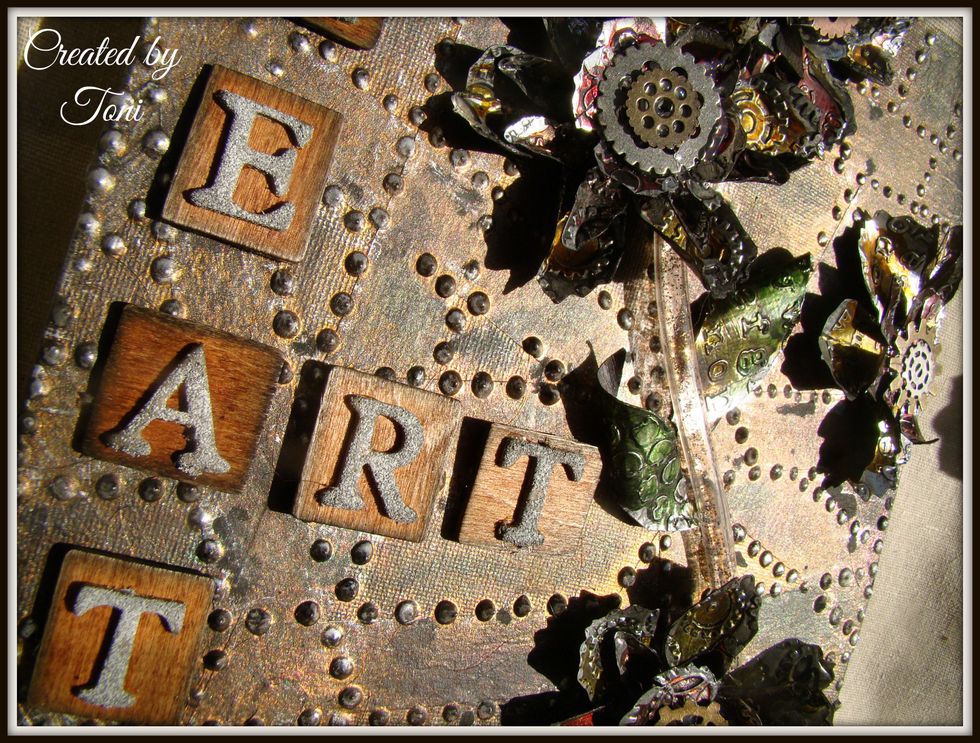 I hope you were inspired to be creative today. It's fun to use the unexpected in your art. Have a great day !
Canvas
Masking Tape
3D Fabric Paint
Acrylic Paint
Lindys Sprays or your choice of sprays
Rub N Buff Silver
Metal Foil Tape
Cardstock
Embossing Folder
Favorite Flower Die Cut
Glue & Glue Gun
Alcohol Inks
Black Soot Distress Inks
Wooden Blocks
Chipboard Letters
Embossing Powder & Versamark
Toni Burks-Grijalva
♥ getting messy with my inks & paints. I hope I can provide some fun tutorials for your creative journey. Visit my blog @http://www.toni-burks.blogspot.com/
Rancho Cucamonga, California