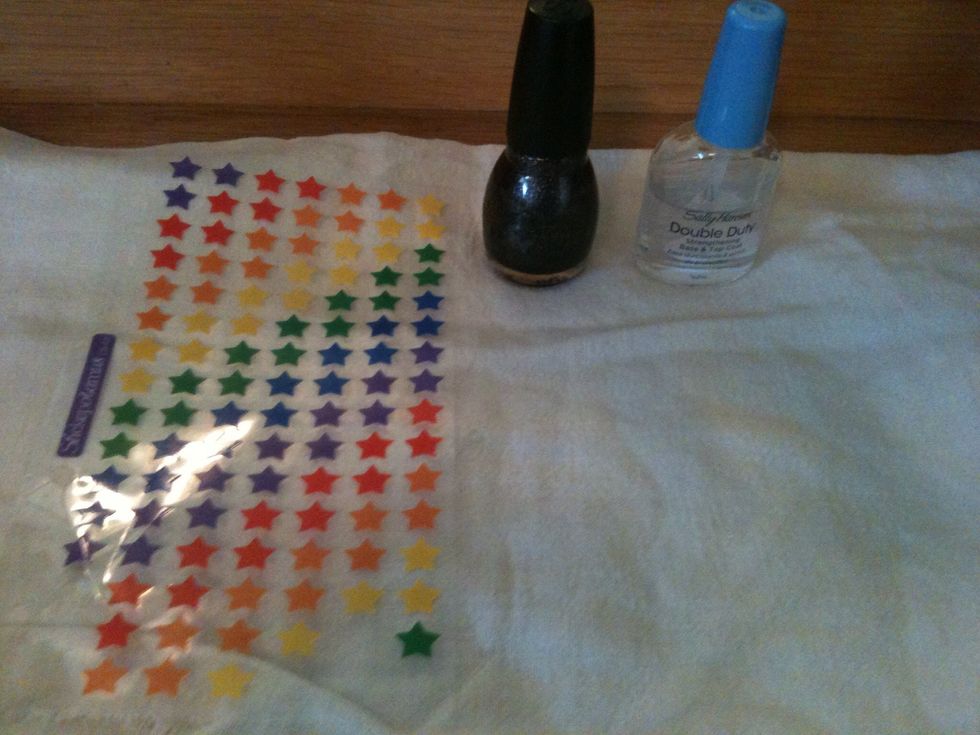 Gather supplies (not pictured: toothpick and white polish). I bought the star stickers at the dollar store - you can find them anywhere!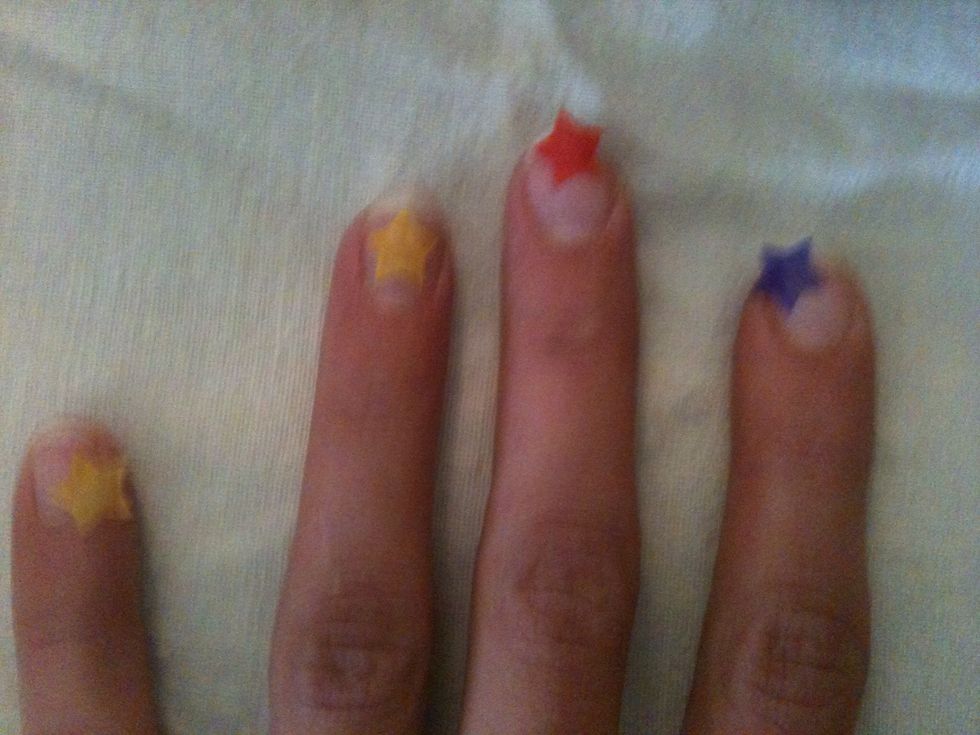 Apply base coat (i like Sally H. double duty base/top coat and allow to dry then apply star stickers in pattern of choice.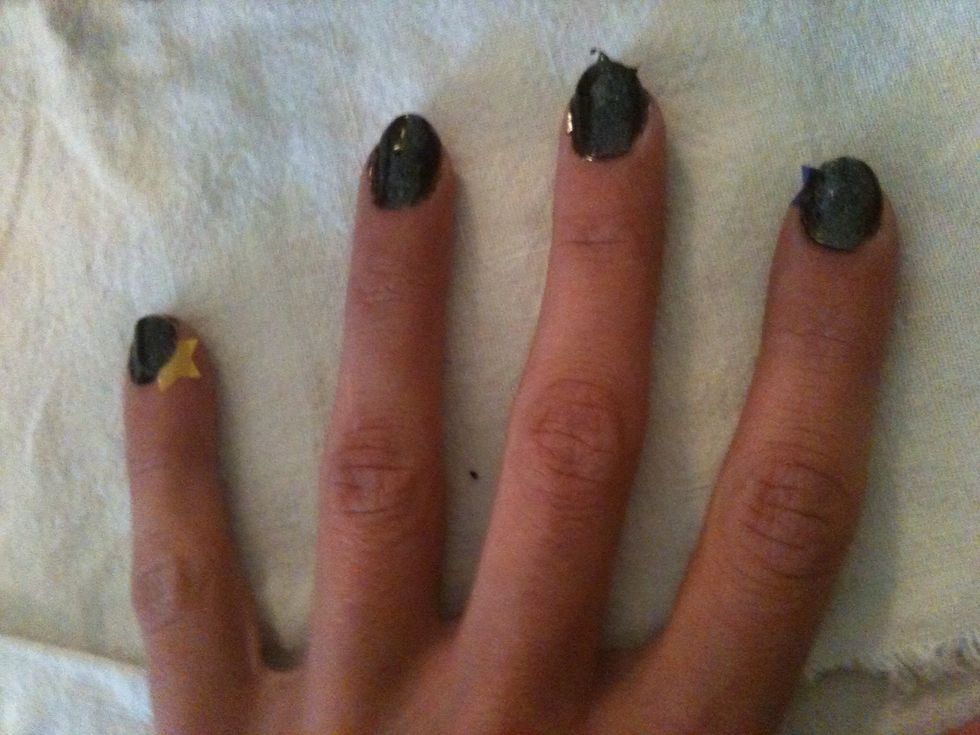 paint over nails ( i used a black glittery polish by Sinful Colors) and stickers and allow to dry completely ( very important!)
remove stickers, you can leave like so and apply top coat or continue on to the next step....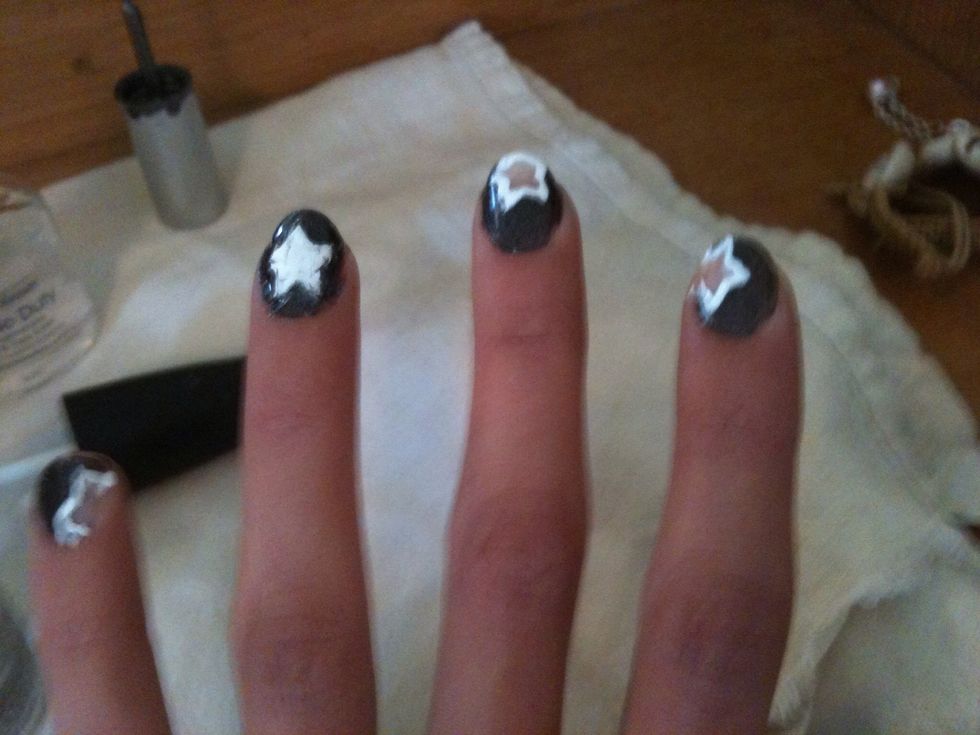 carefully outline star with second color of choice ( I used a white by China Glaze) I filled in the accent and thumb nail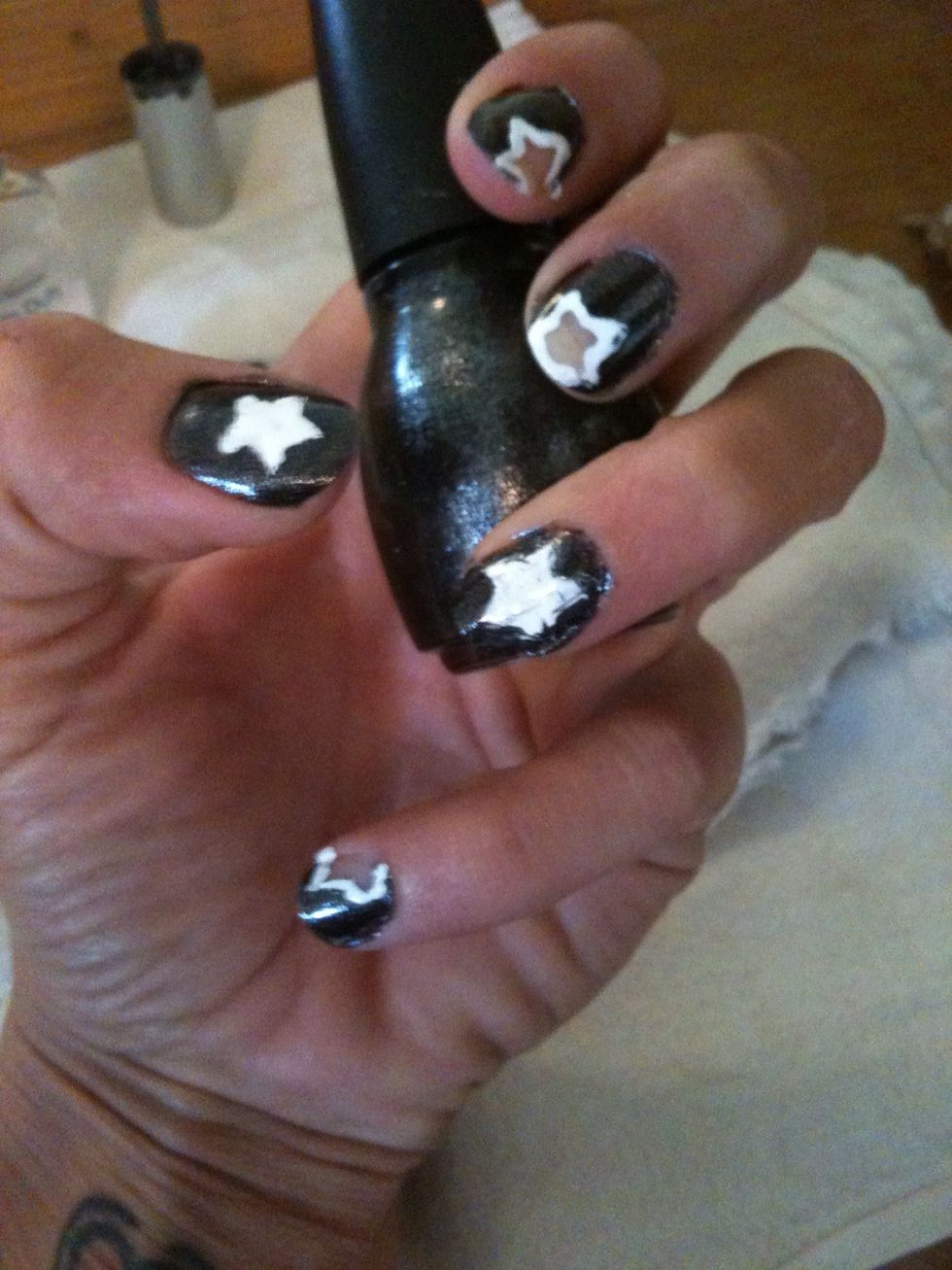 Touch up spots on skin with q-tip ( not pictured, I still need to complete that one) and nail polish remover, touch up stars with toothpicks and polish. Apply top coat and Waa Laa!
base coat
star stickers
toothpicks (not pictured)
nail polish in color/s of choice
top coat
Stuck in IL with dreams of CA