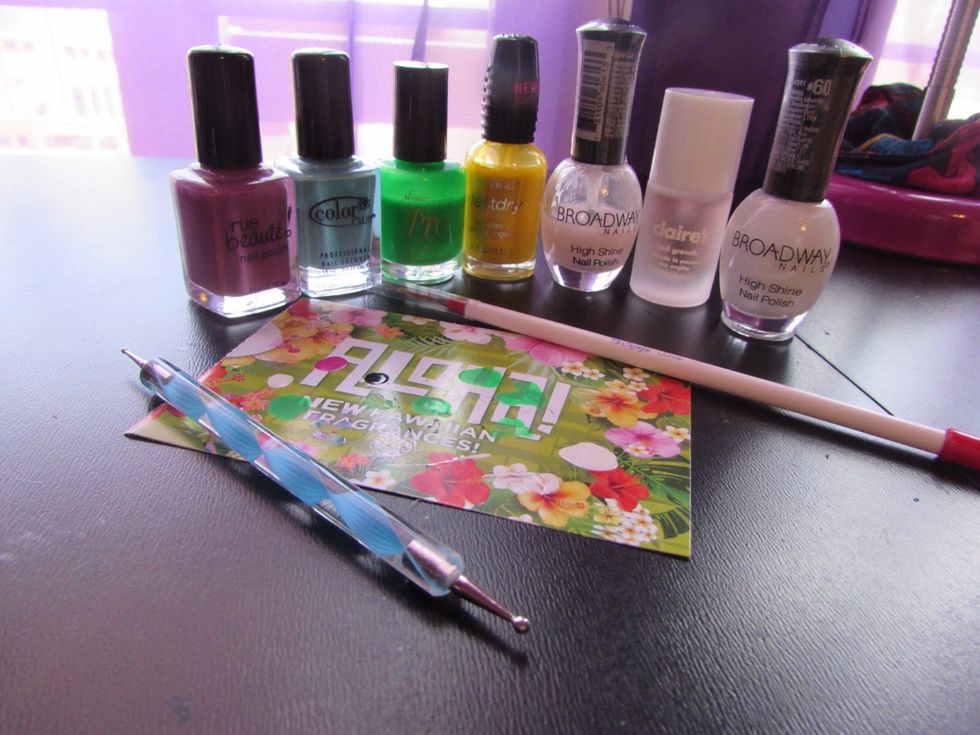 These are all the tools that I used! Woo! So exciting!!
I appologize for not getting a picture of the nail before I started the clouds! Sorry about that!😁 But get some white...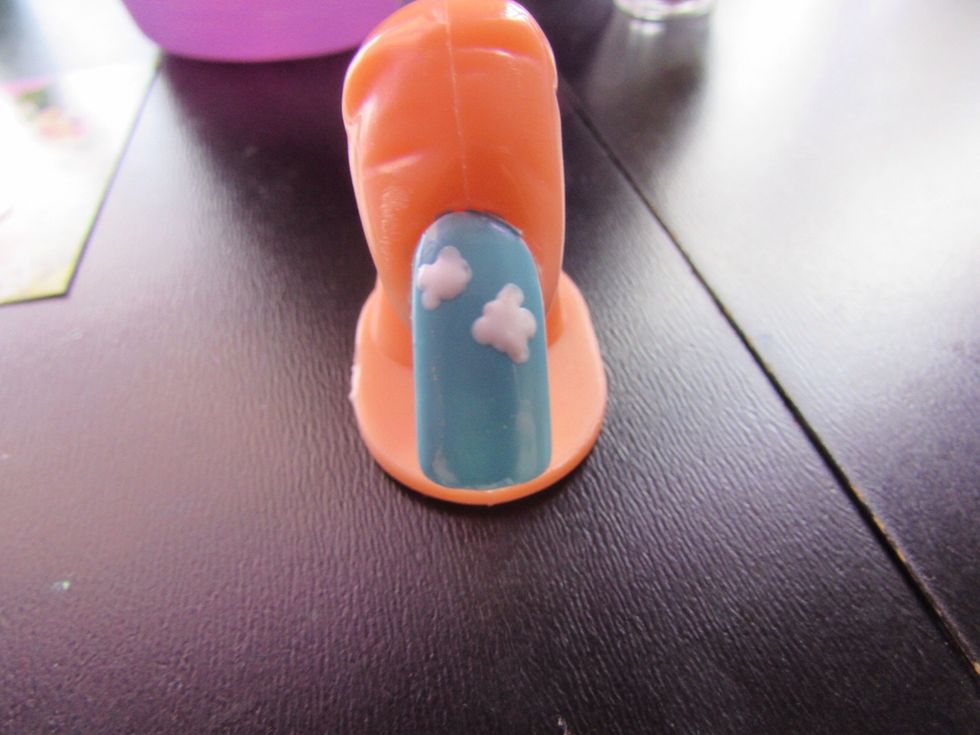 And make some wittle cloudy wowdies on da nail...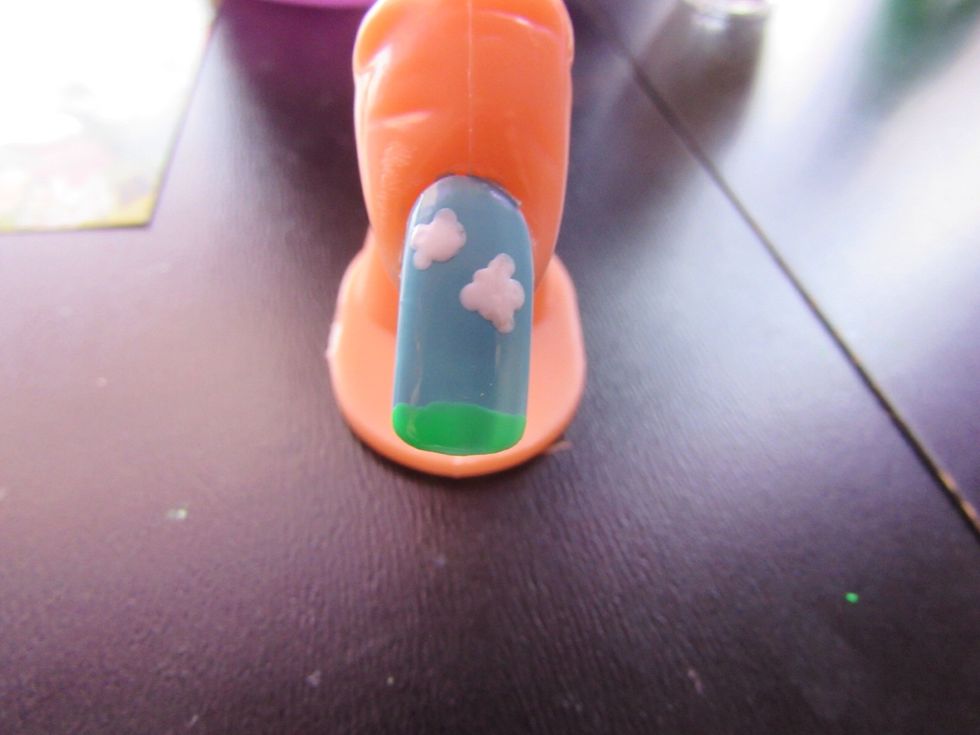 Now for the grass just make a lil swipe on the edge of the nail!!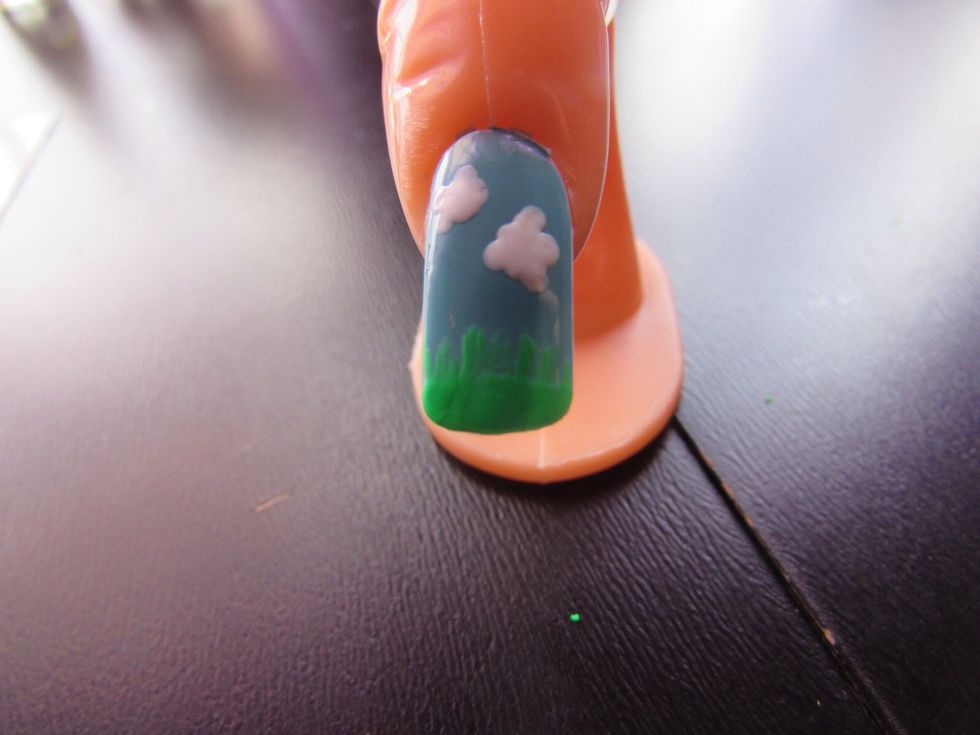 Add some grass blades to make it look a little more realistic!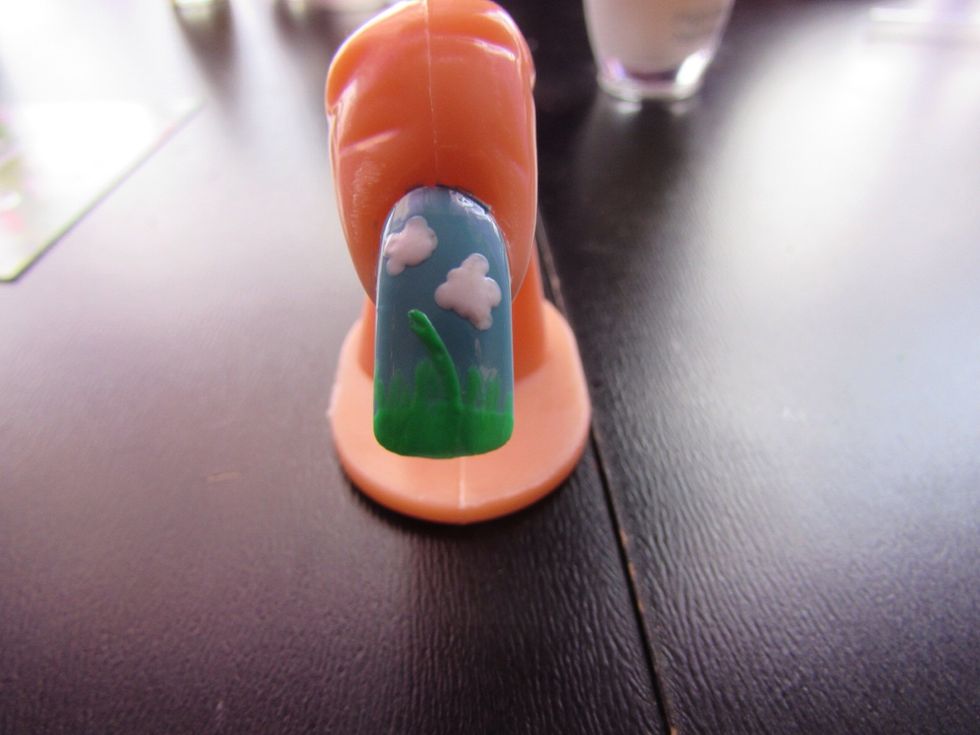 Make a stem for our flower!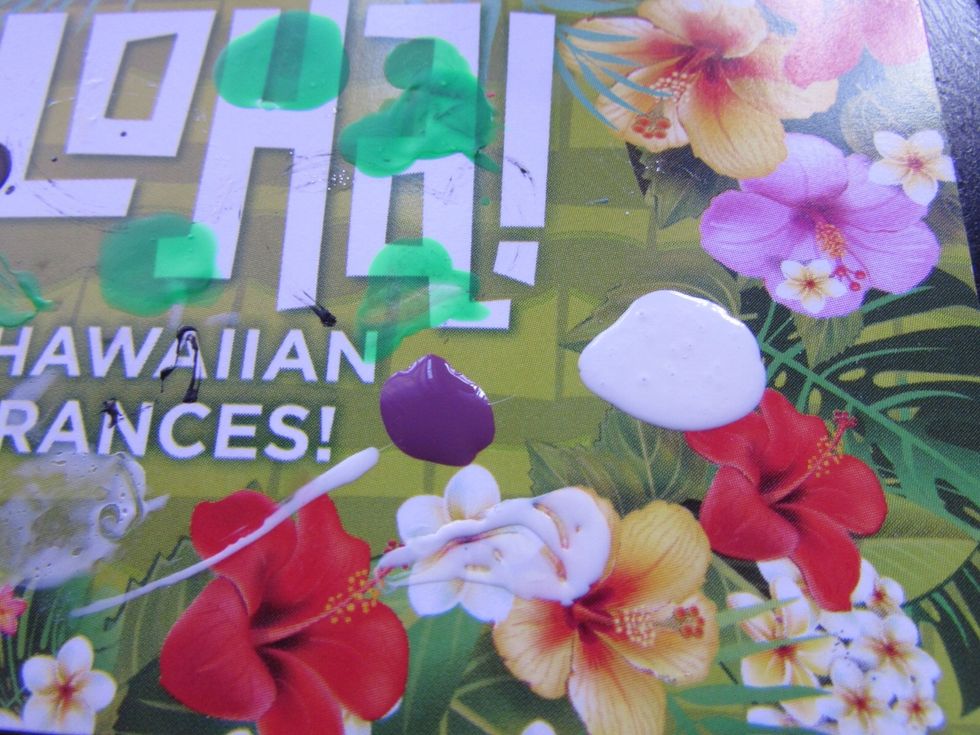 Get out the color you want the flower to be...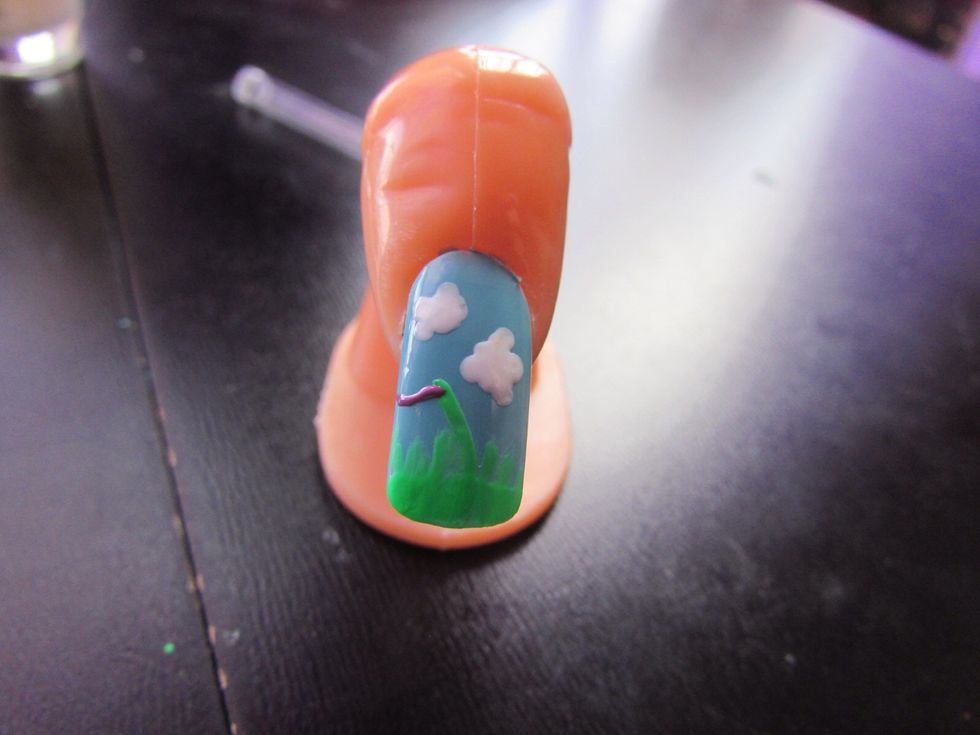 This will be kidof tedious soo, but make a line haha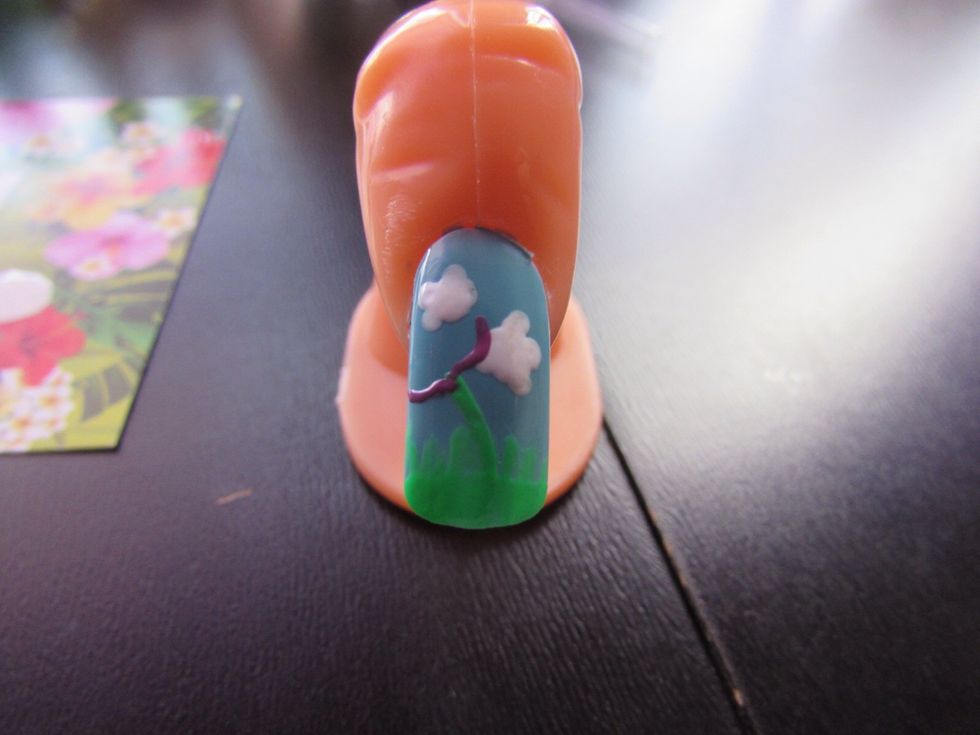 Then another...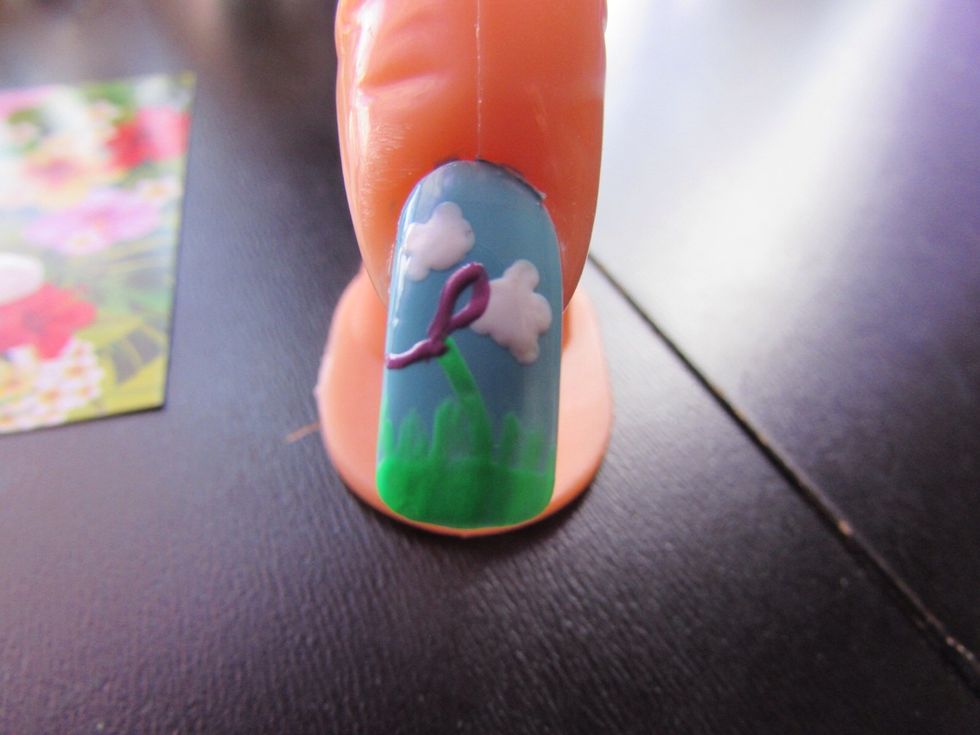 Make a loop..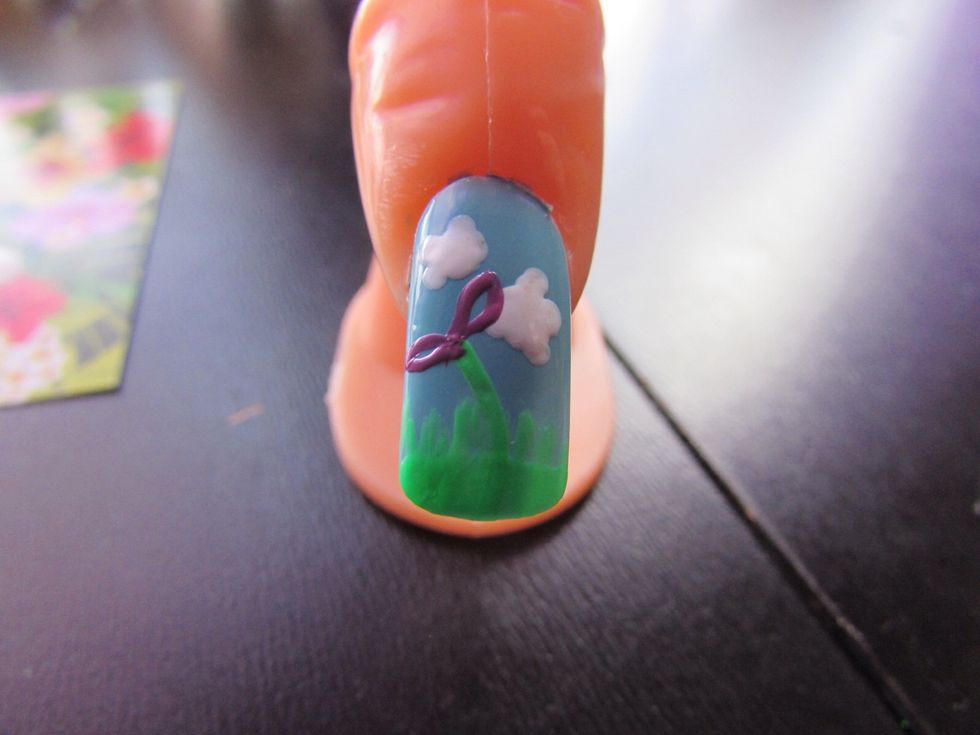 Infinity sign!! 😱😱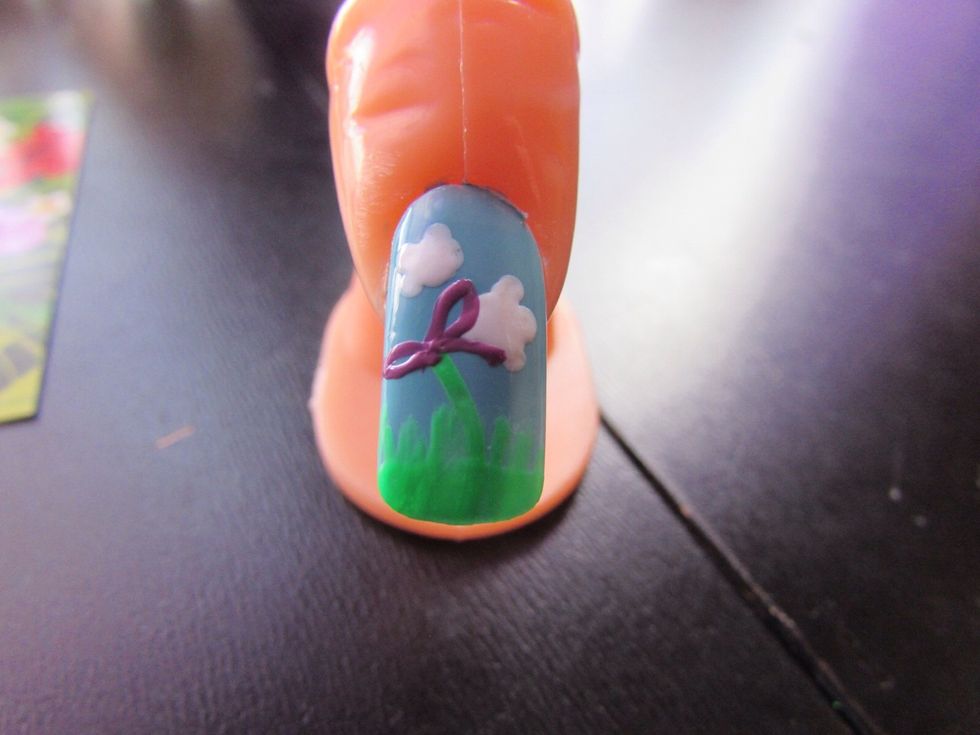 Now make another line..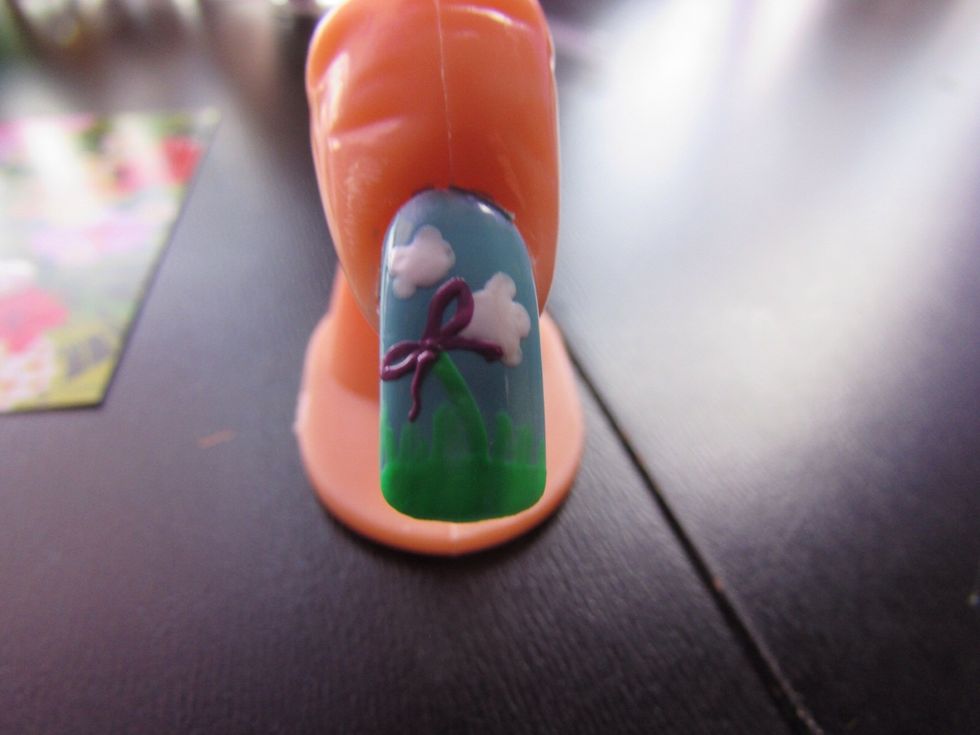 Aww it's a bow!!🎀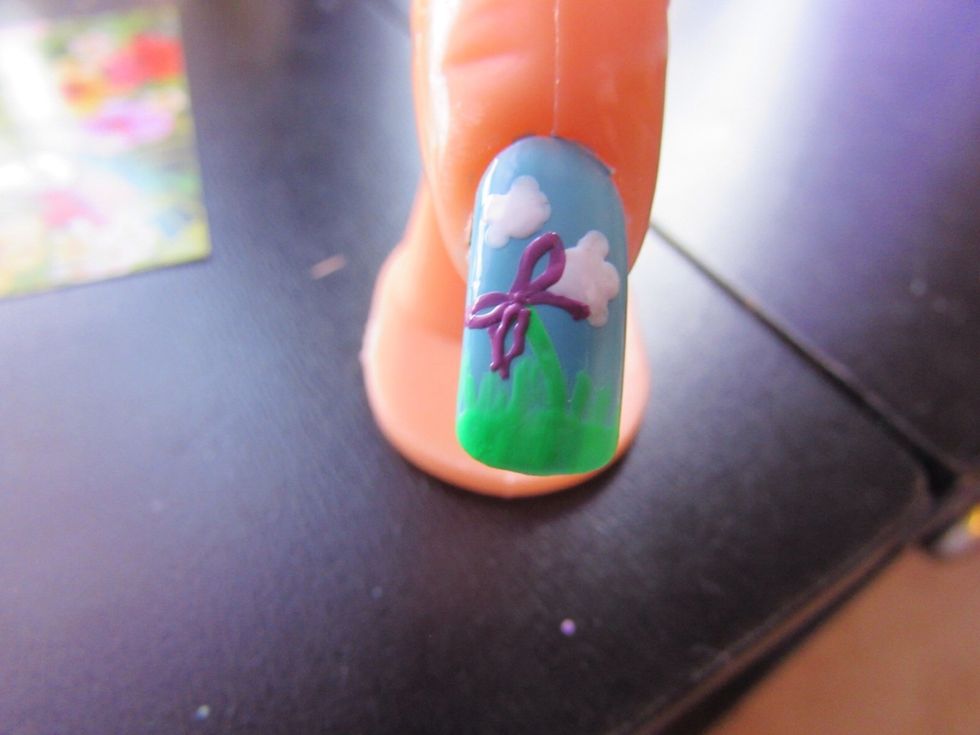 Make the loops again!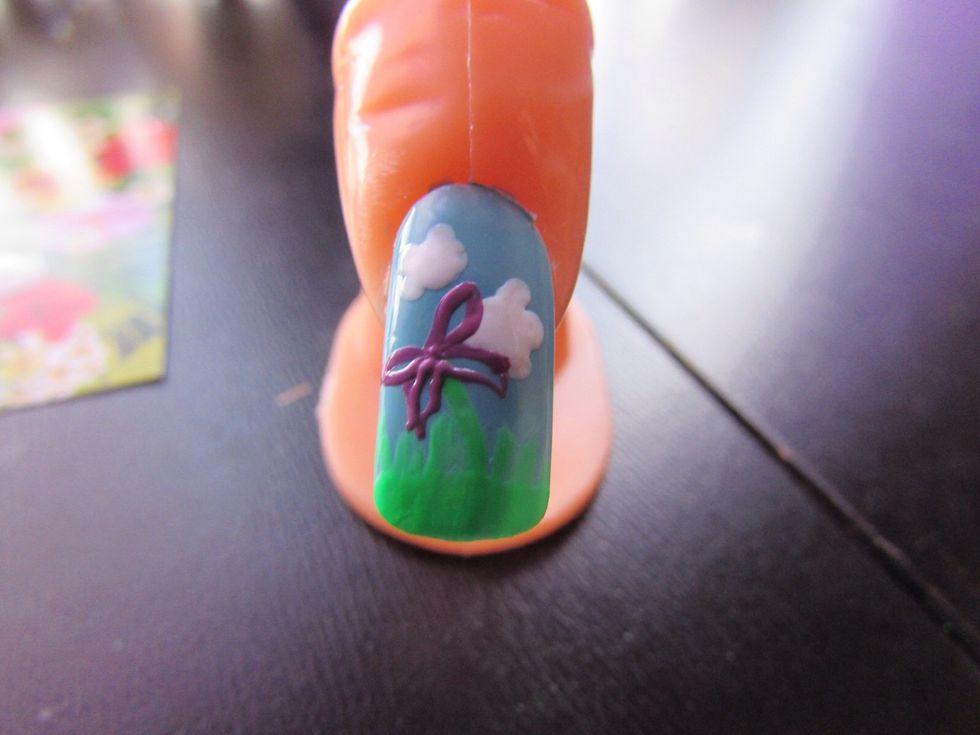 And when you make them, try your best to get them to kinda droop down, so it looks like the petals of the flower are still opening up!
I know this step looks weird but it makes sense to make a little hump...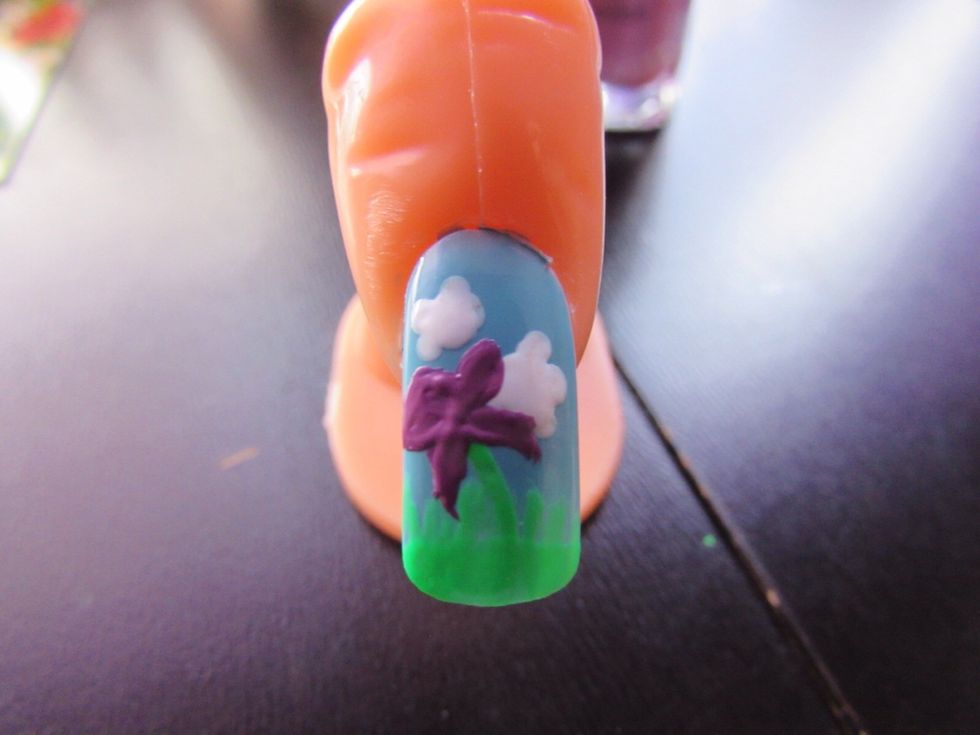 Now fill it in fill it in! Haha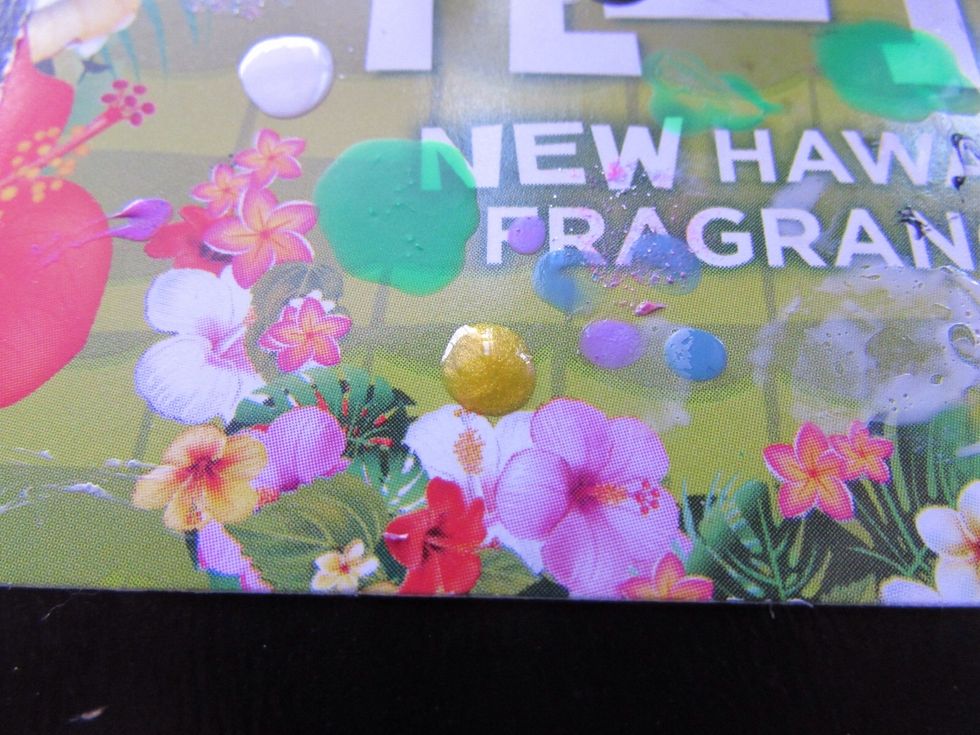 A drop of lellow!😊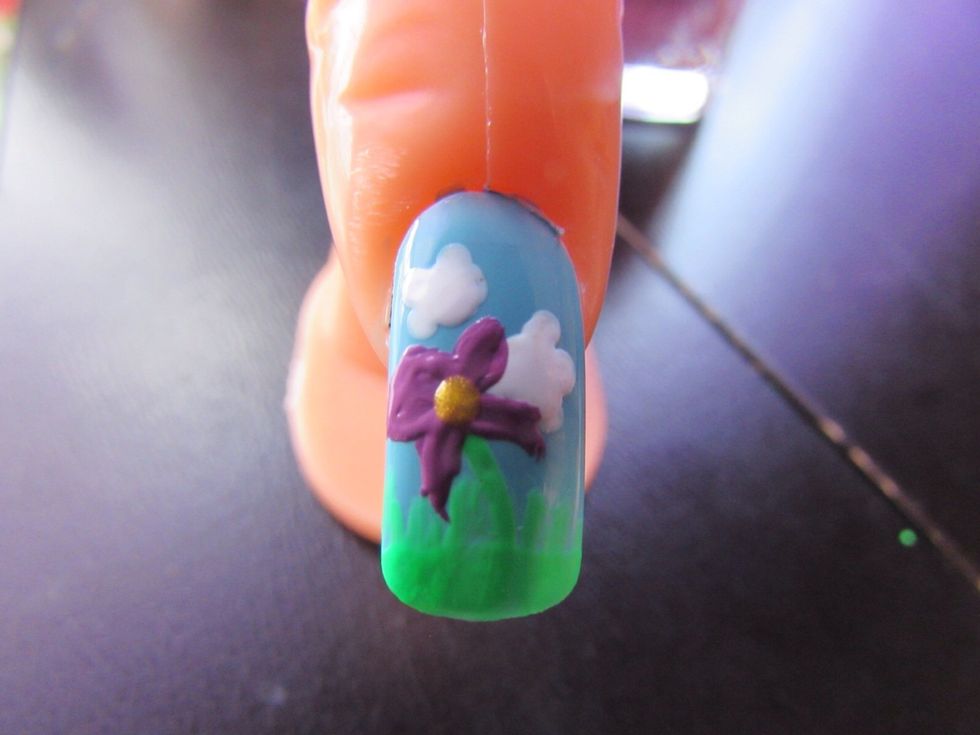 Right in the milldle!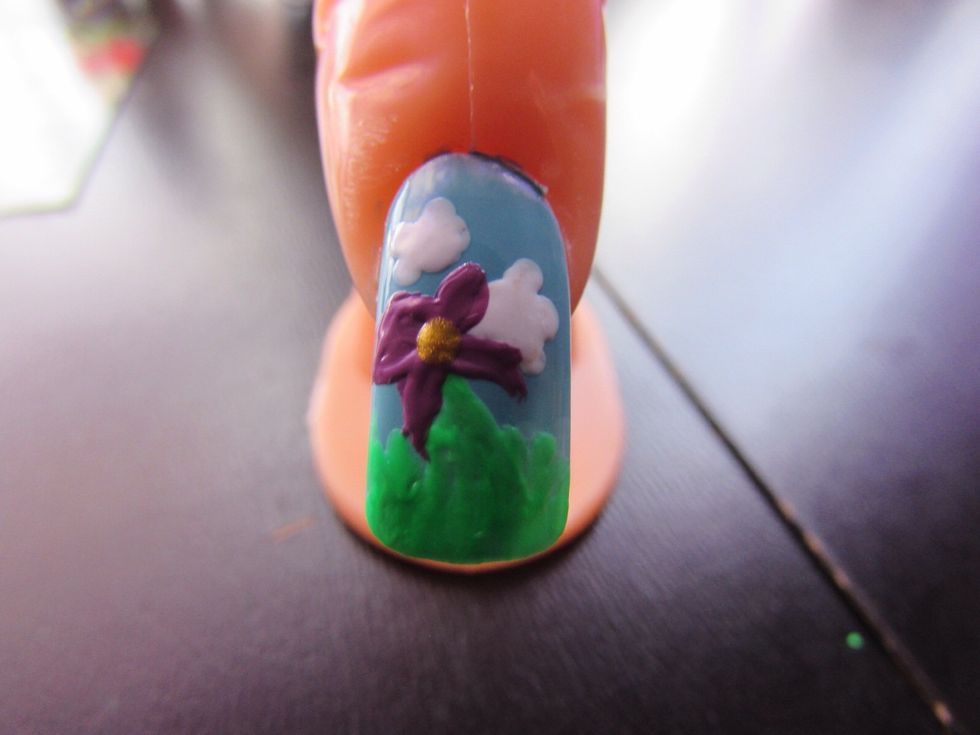 I just made the blades of the grass darker.
Then the final step is the topcoat!! Finito!!👌👏
I appriciate all of you guys soo much!! I hope you all liked this guide! If ya did, ya know what ta do!👆❤ Please follow, REQUEST, and like! Have a great day guys!! Byee👋😽
Dotting Tool or Toothpick
Striper Brush or Toothpick
Base Coat Nail Polish
Top Coat Nail Polish
Blue Nail Polish
White Nail Polish
Green Nail Polish
Purple Nail Polish
Yellow Nail Polish
Lacoda Owens
Hey I'm Lacoda!! I do nails and hair! Follow me to see my upcoming and later guides!! Message me to request anything!