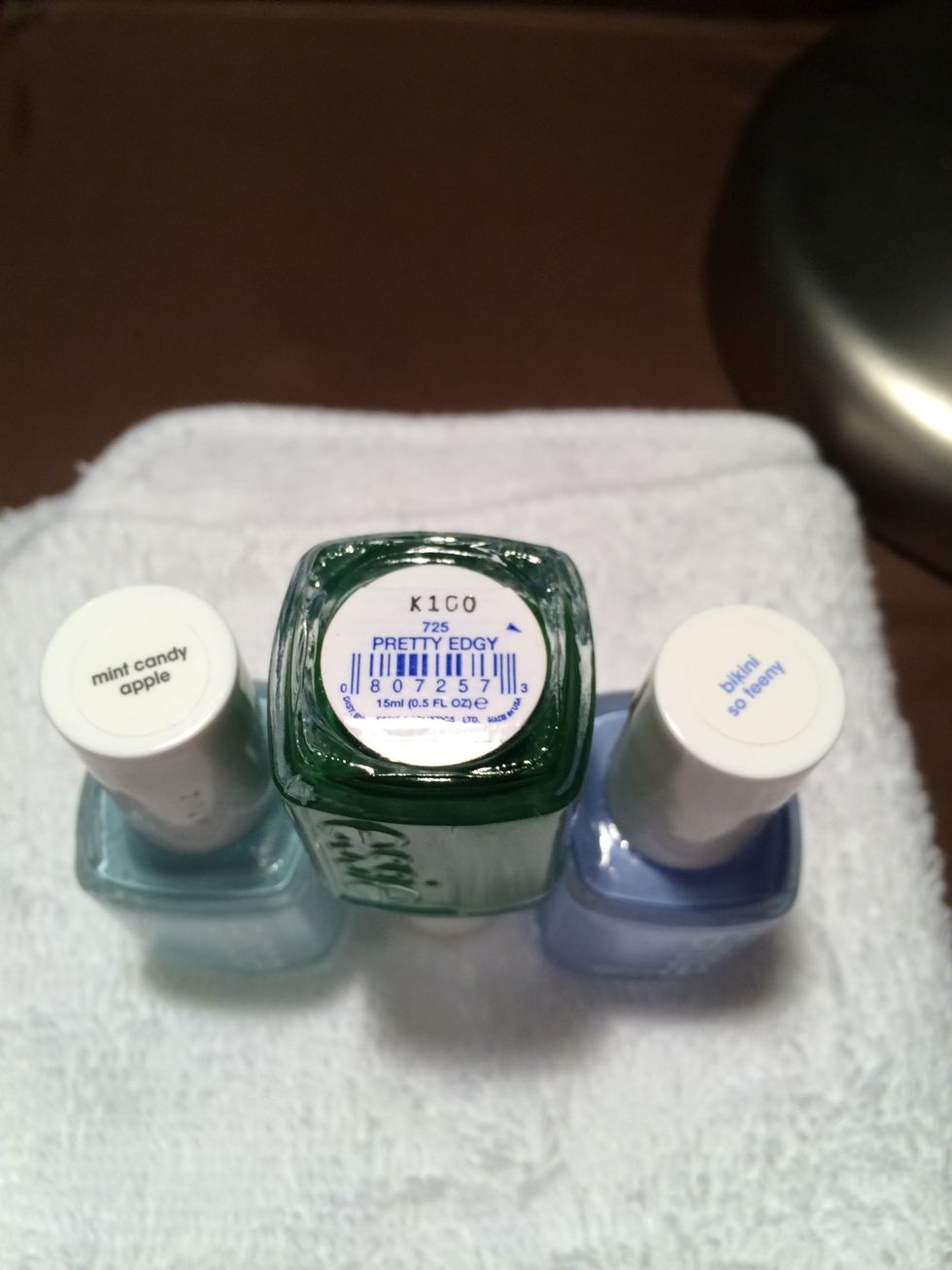 Gather your base colors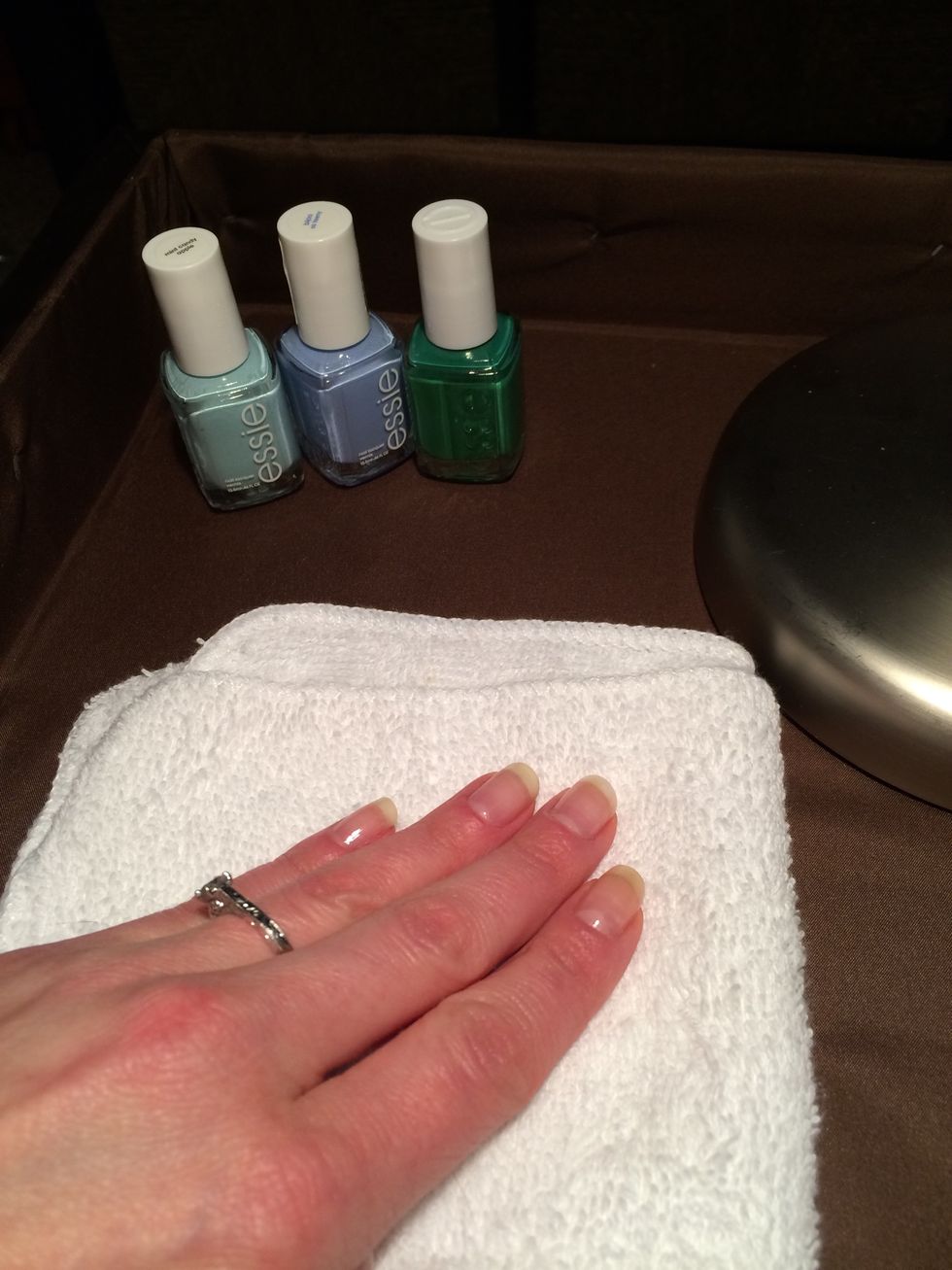 Start with applying a base coat.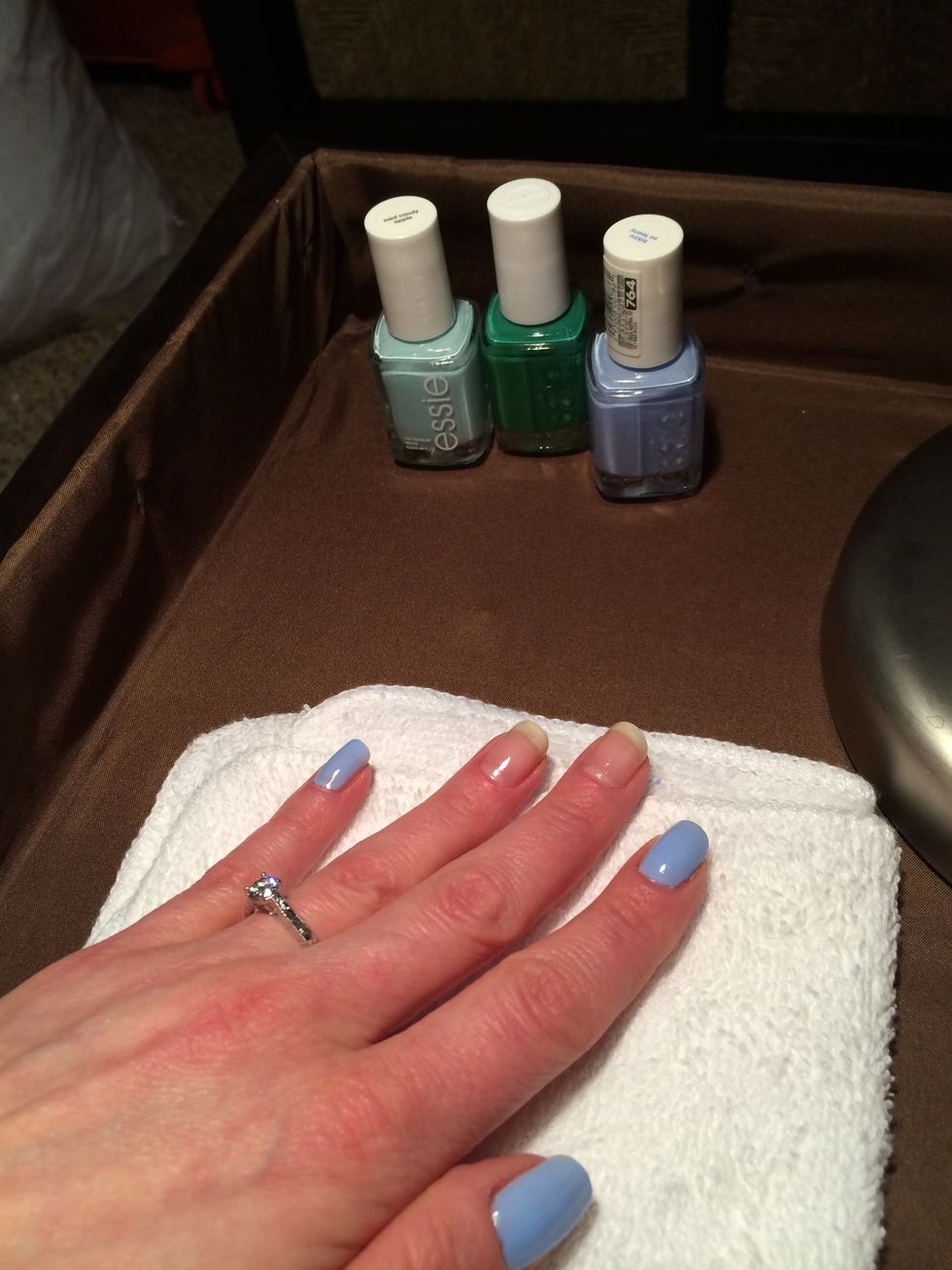 Paint your pinky, index and thumb your chosen blue color. 2 coats is best.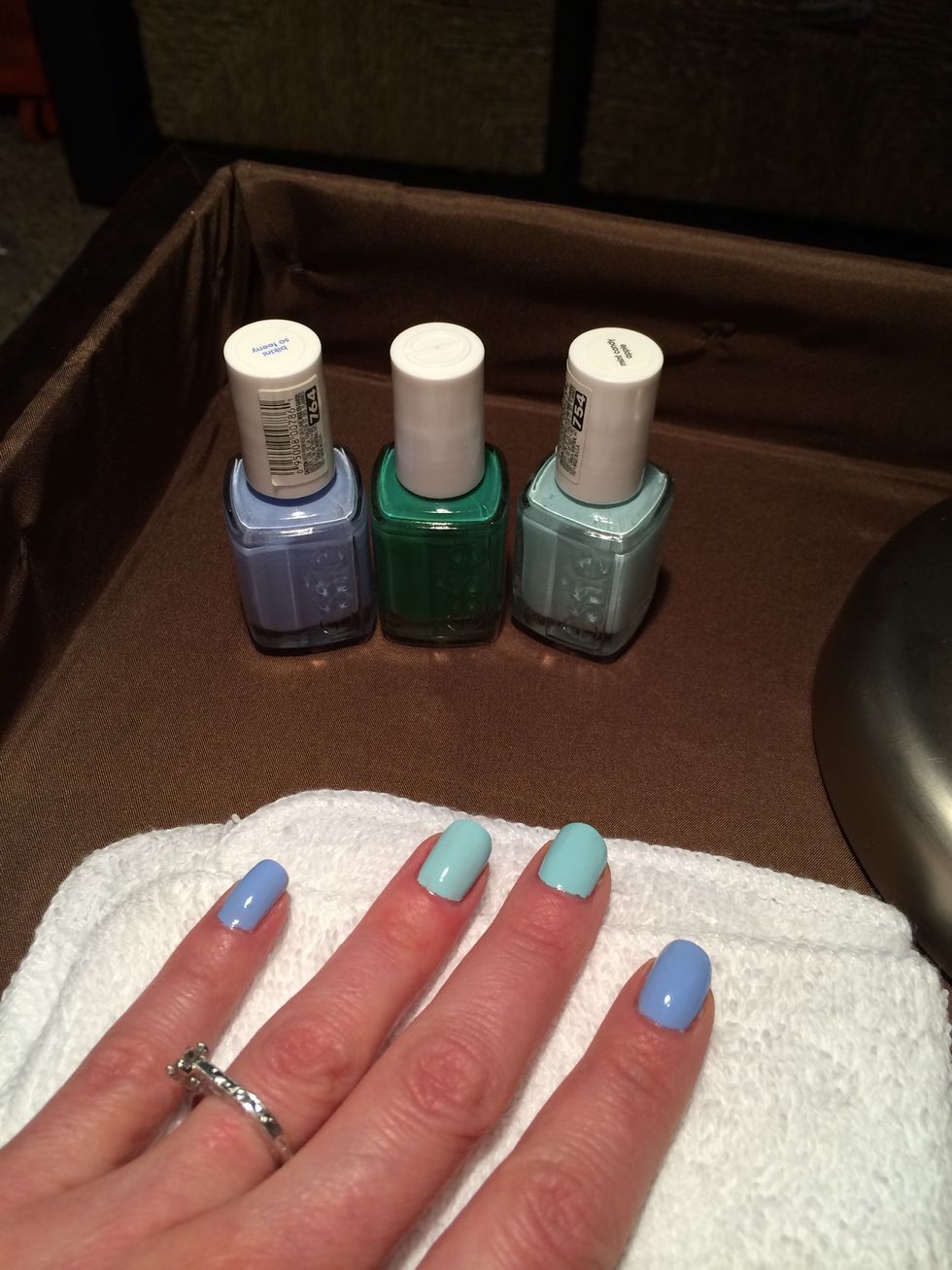 Paint your middle and ring with your chosen light green color.
Using a thin brush or striper and small light strokes, brush on your blades of grass--sweeping up off the nail as you end the blade.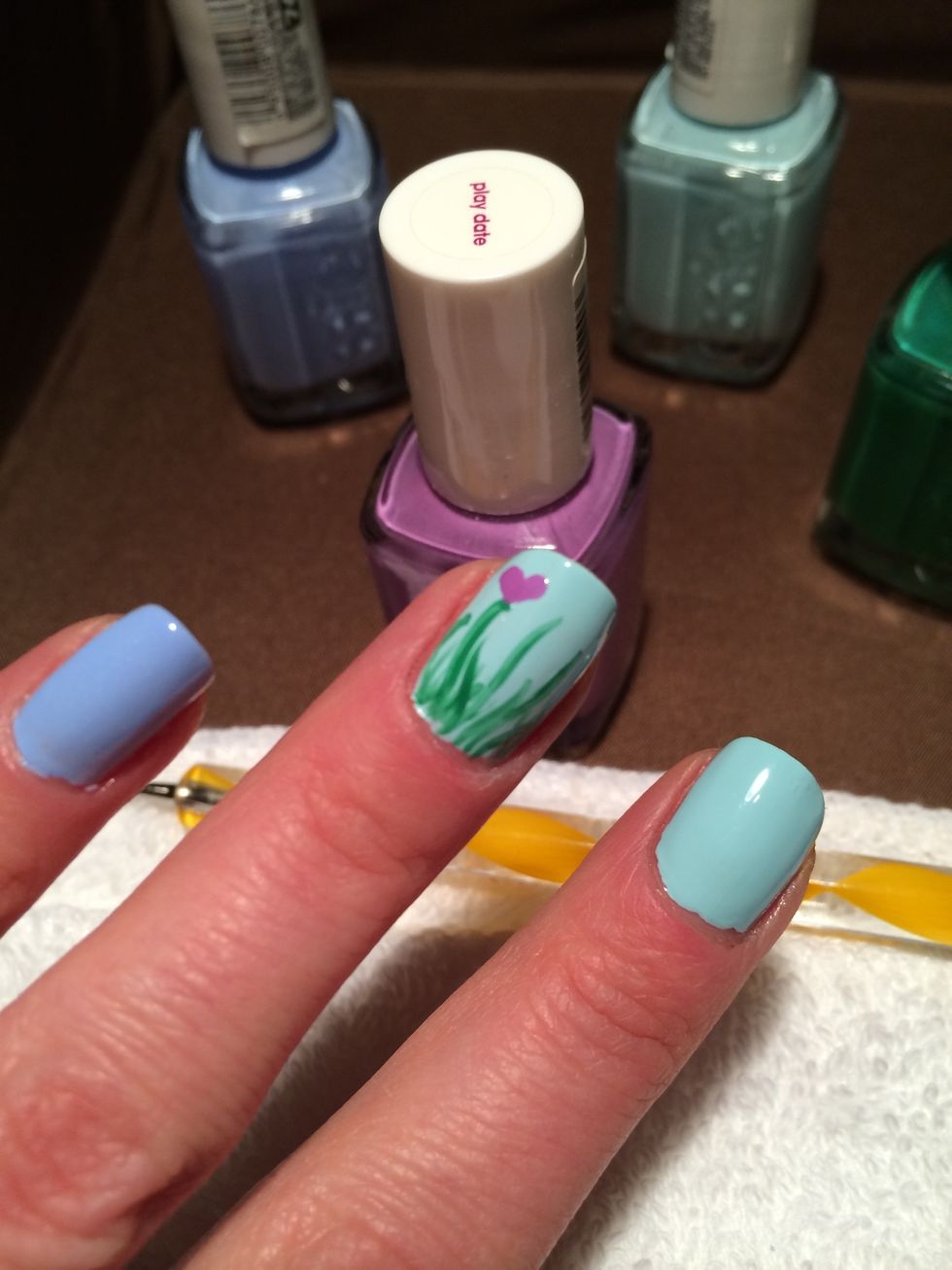 Using a smaller dotter or toothpick, dot two dots side by side of your chosen color. This is Essie: Play Date.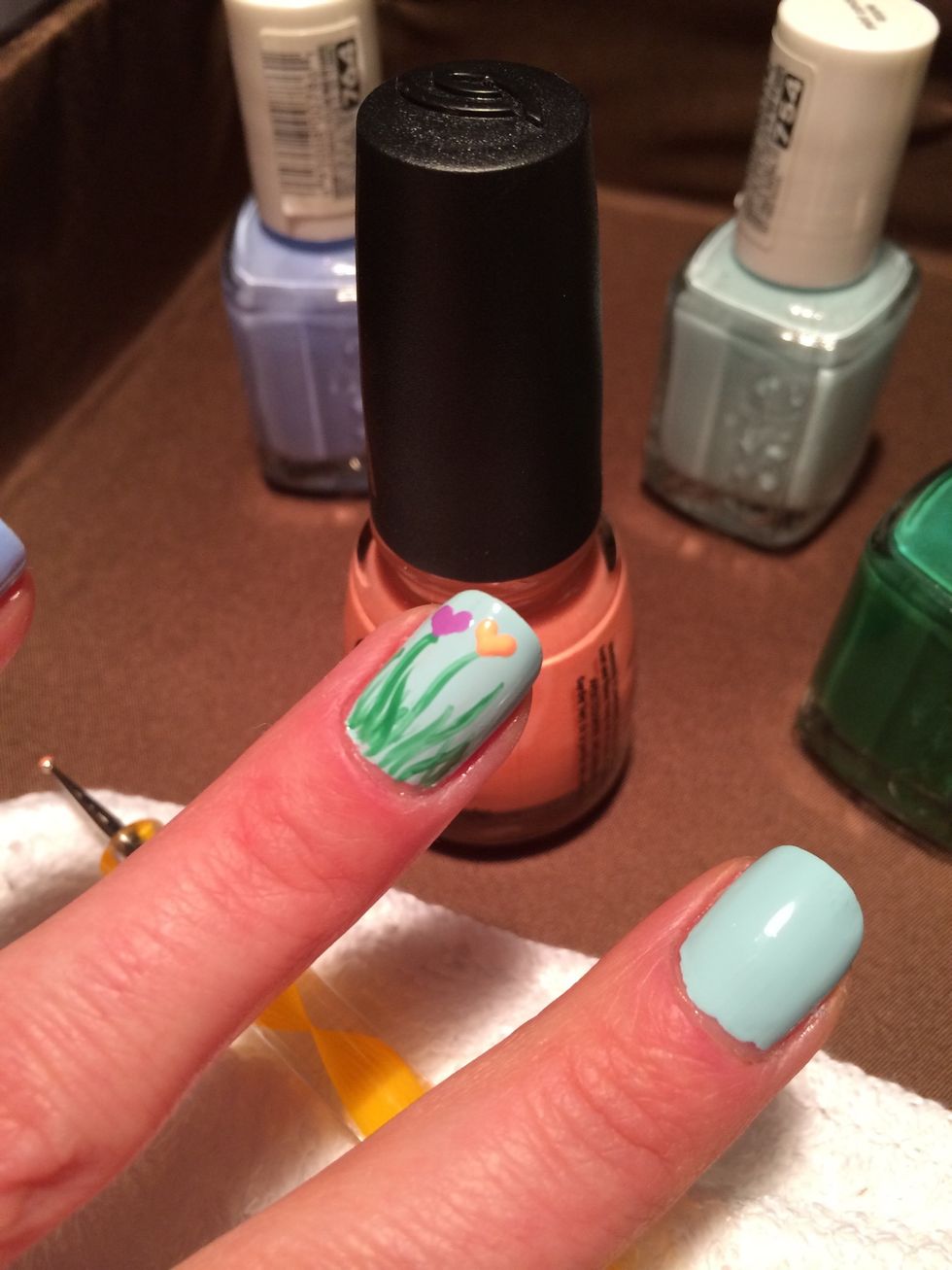 Using an even smaller dotter, drag the colors downward towards the heart's tip.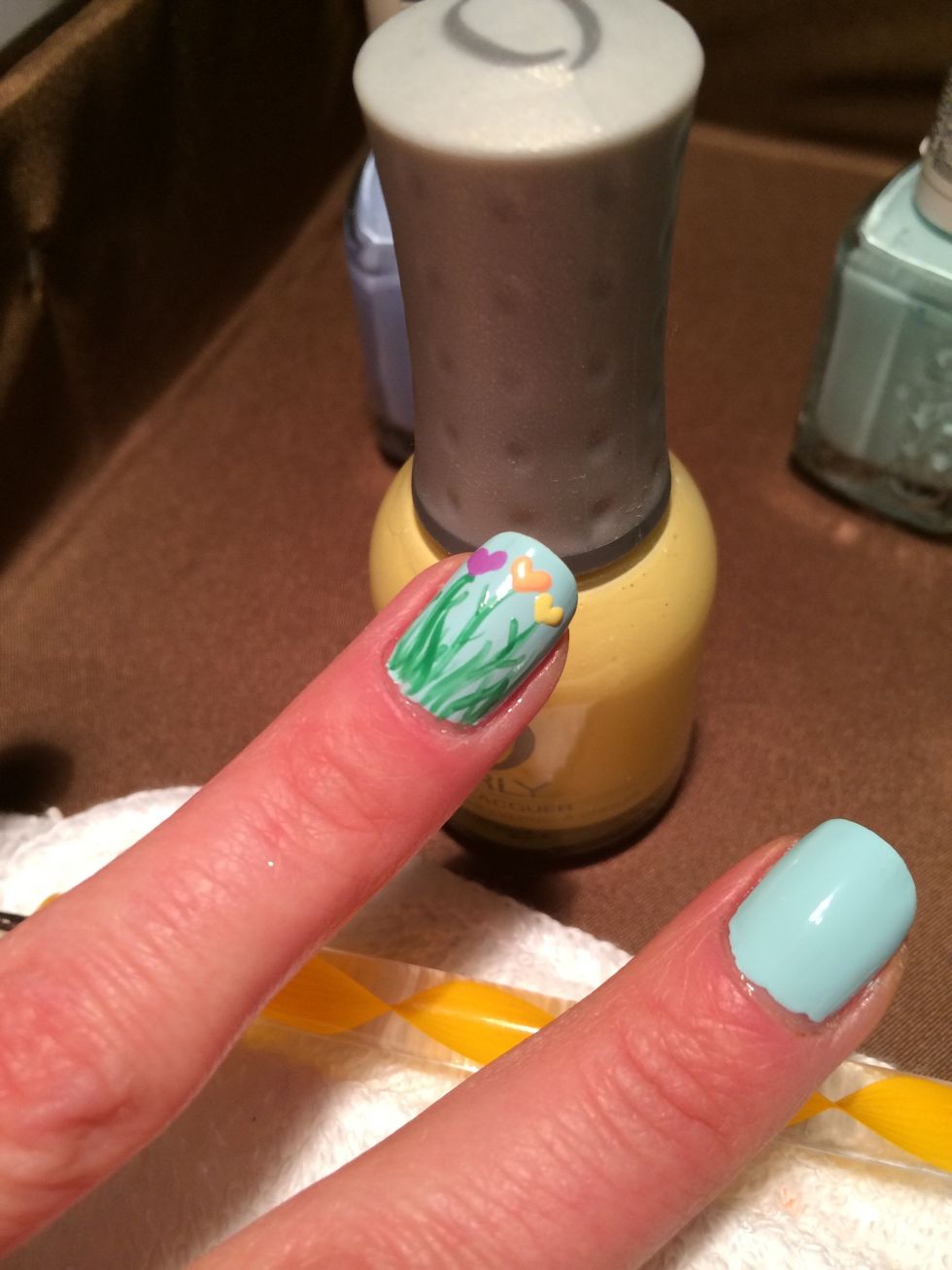 Continue doing this with 3 or 4 colors.
Bright Colors: Essie Play Date, China Glaze Flip Flop Fantasy, Orly Lemonade & China Glaze Sun of A Peach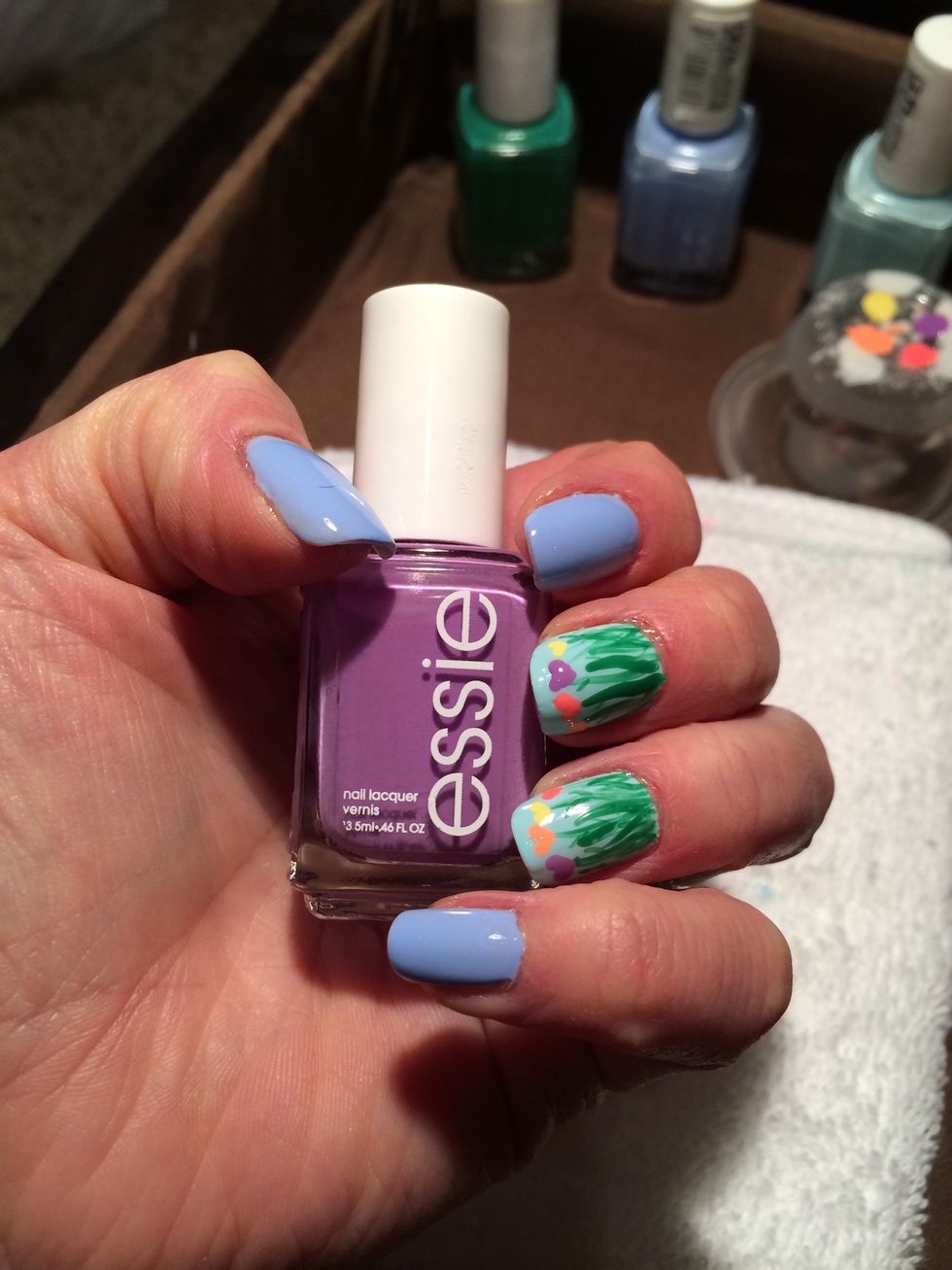 All done.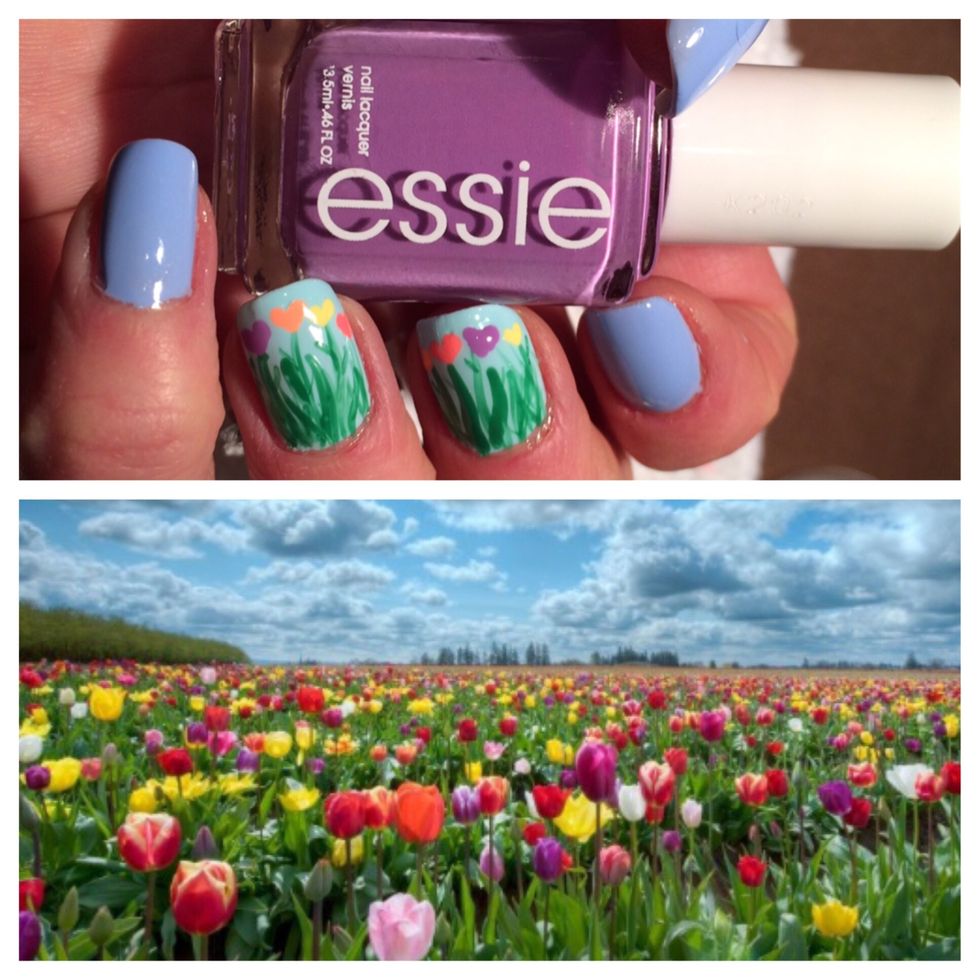 Happy Spring💐
1.0 Sm. Dotting Tool
1.0 Green Polish
1.0 Light Blue Polish
1.0 Light Green Polish
4 Bright Polishes
1.0 Clear Top Coat