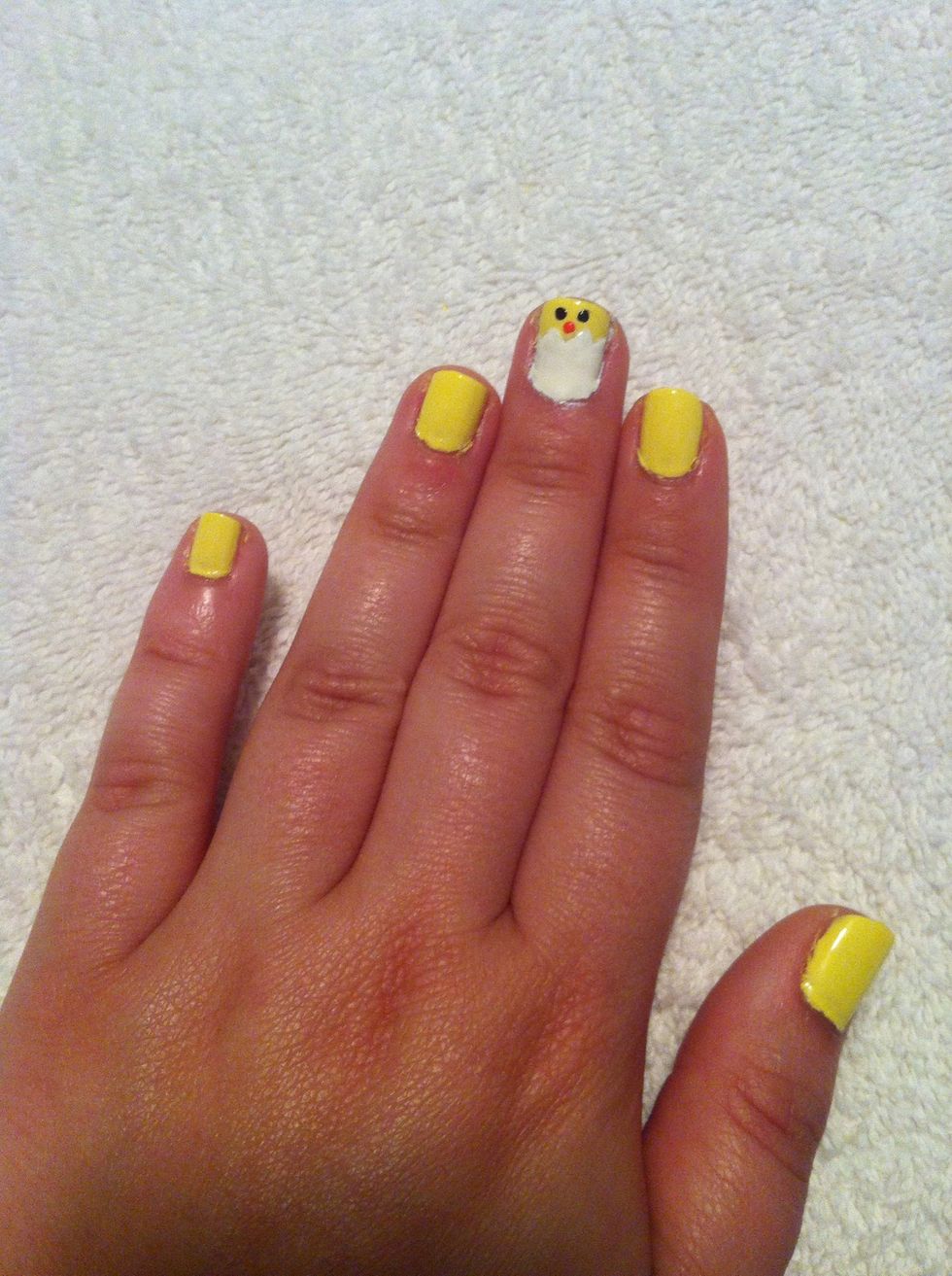 Cheep cheep!! These nails are a cute and easy way to celebrate springtime and Easter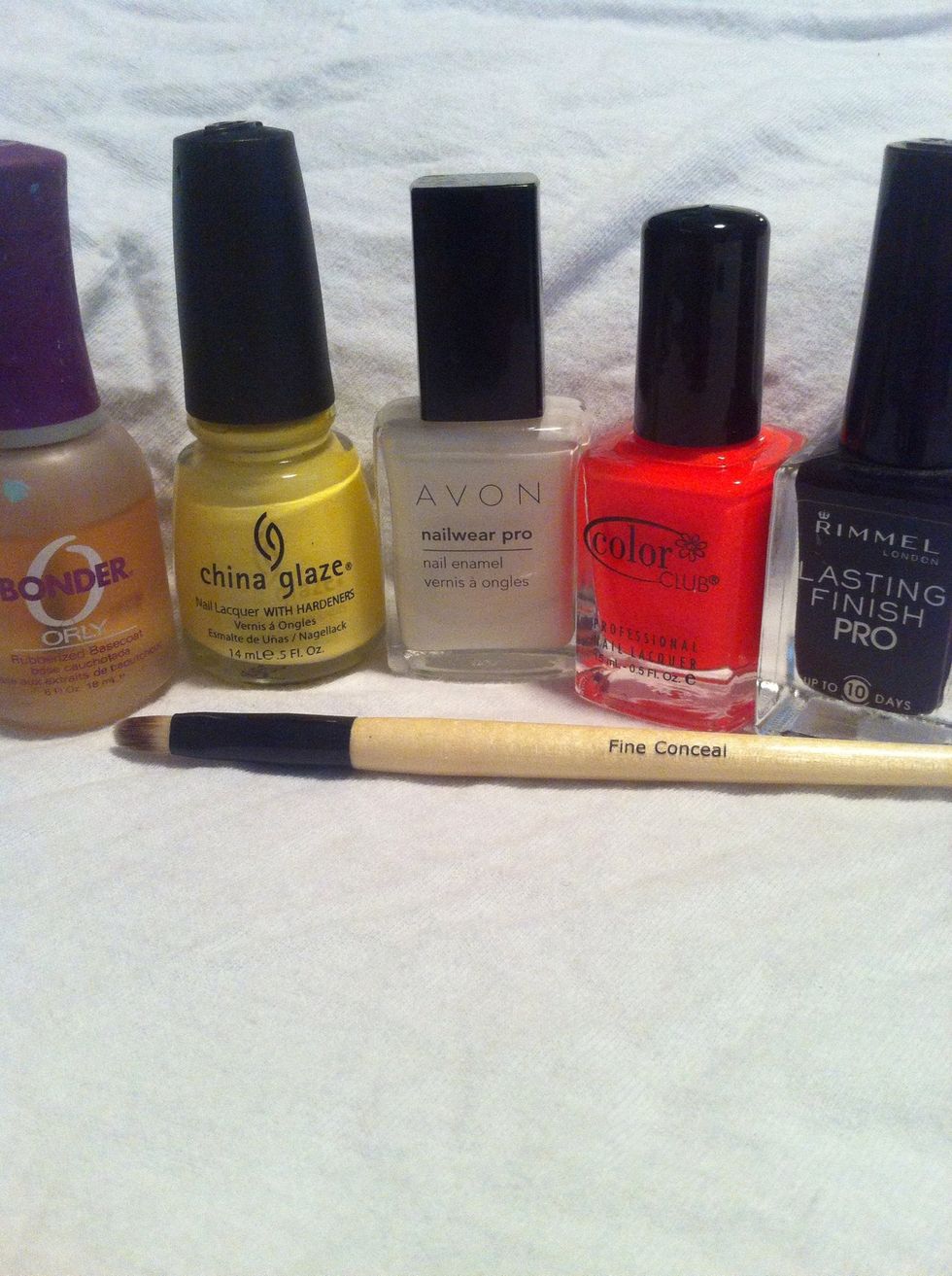 My chosen lineup: The color choices are your's ! I'm using China Glaze's Lemon Fizz for the perfect chick color.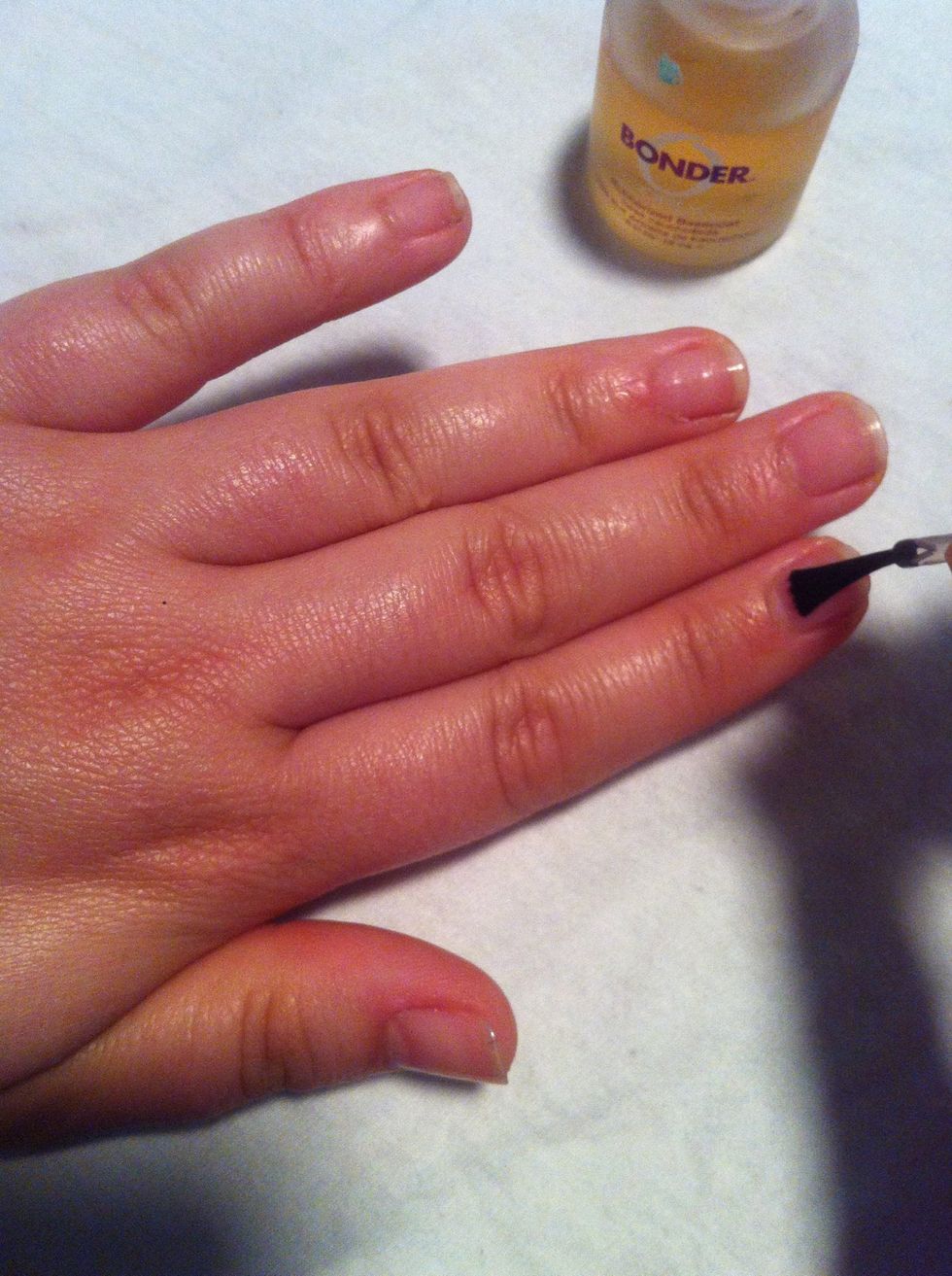 Start with the basecoat-- the basecoat really does help this manicure last. I use Orly's Bonder Basecoat and love it! You can haphazardly slap it it on, too.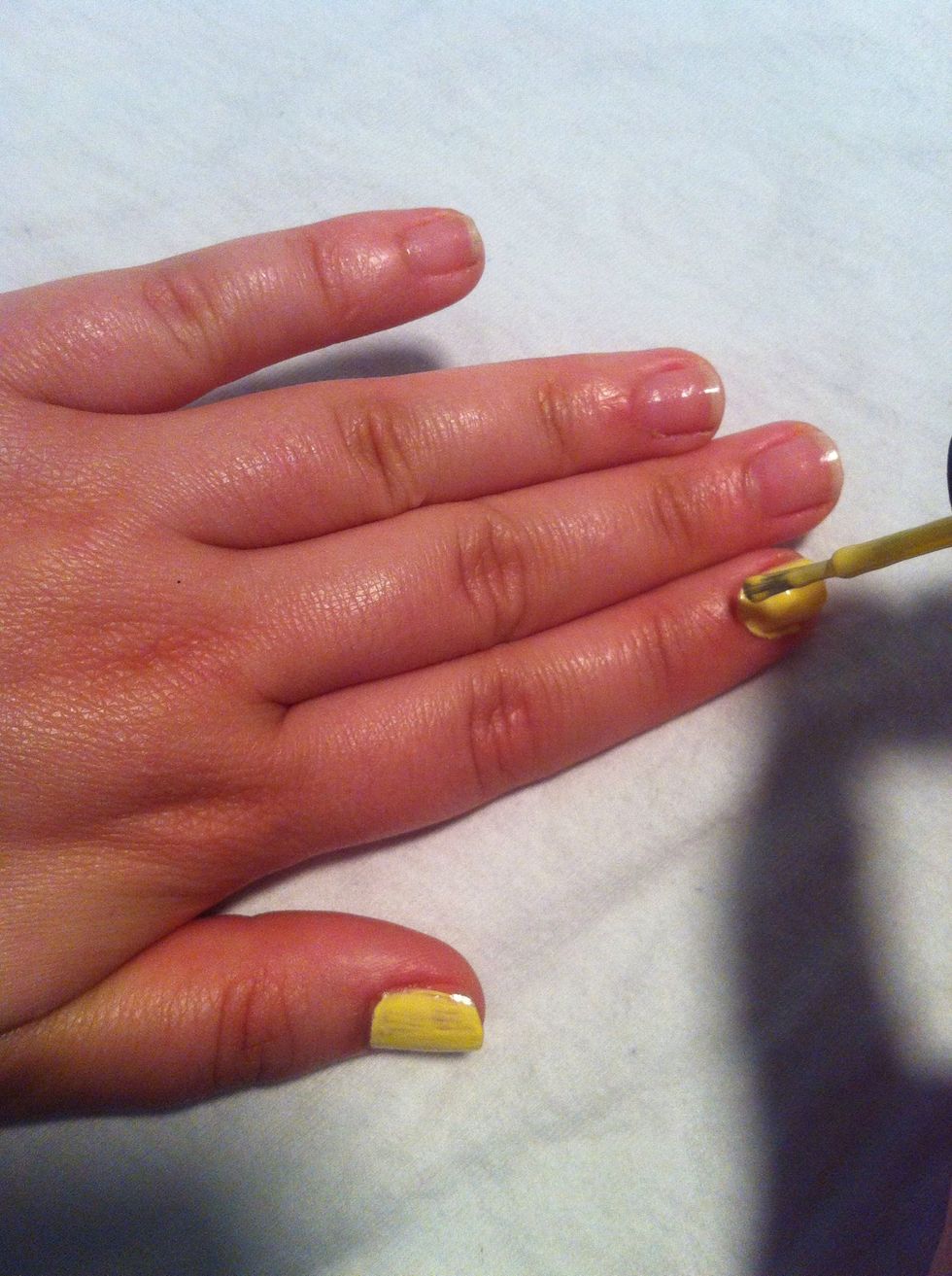 Now the polish; I use 3 coats mostly. Yellow can be tricky due to its occasional streaking. Just take your time..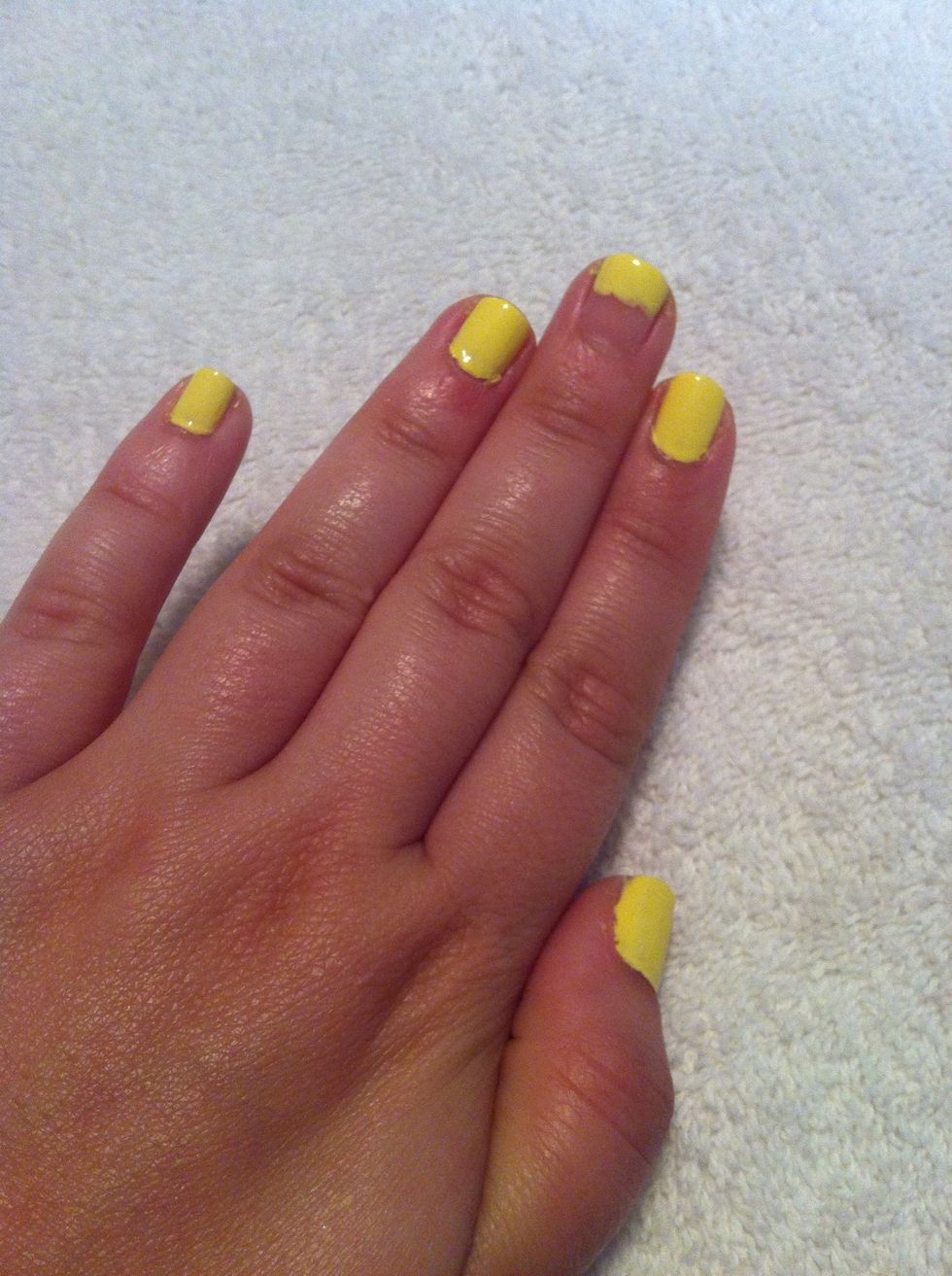 Ok, keep in mind for the nail(s) you choose to do the chick-- only paint about halfway down the nail. This will make it easier to paint on the egg.
Take your white polish and channel your inner Charlie Brown to make a zigzag shape--
I like to use a lip brush for a little more control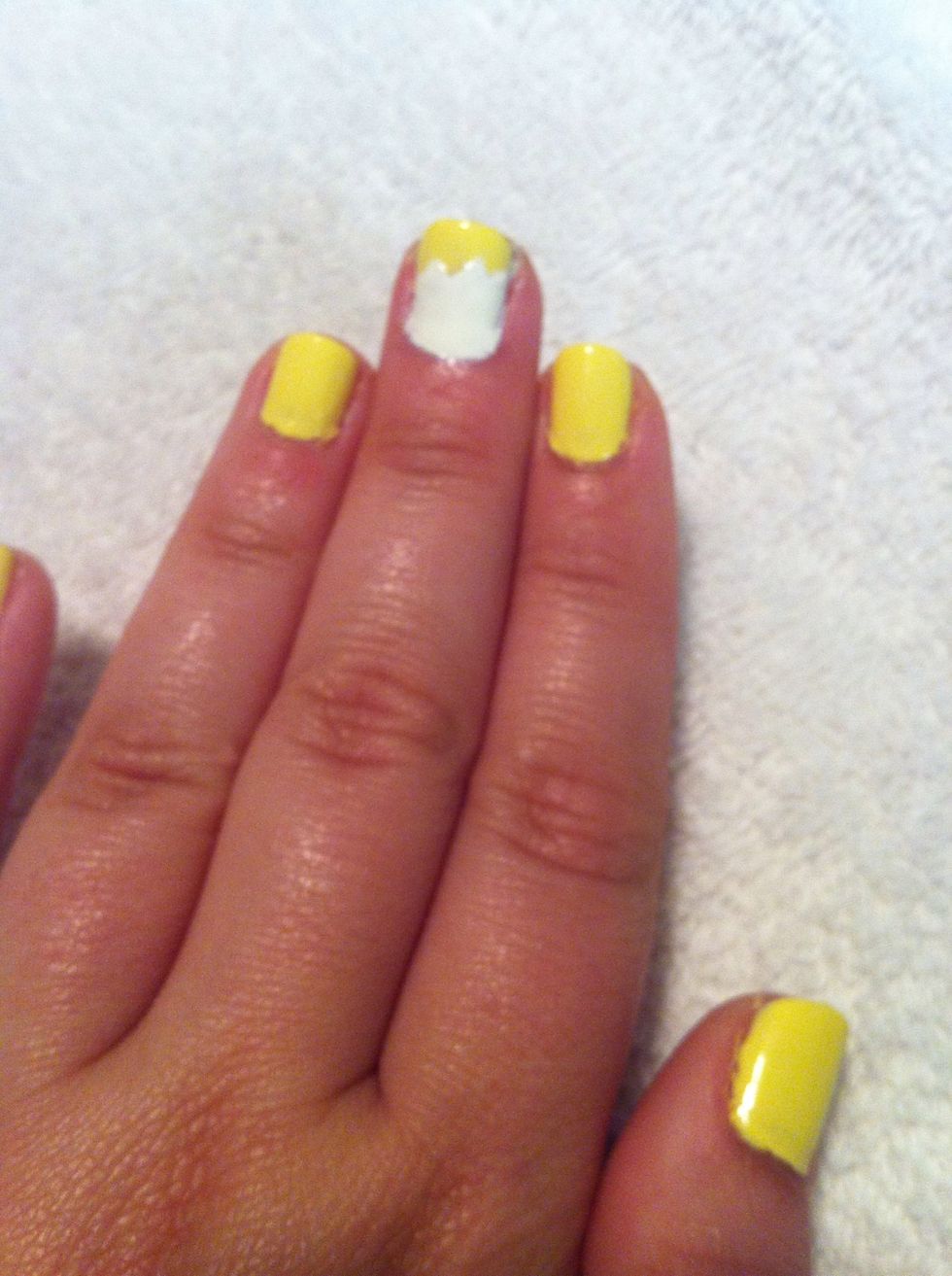 Use the zigzag as your guide to fill in the rest of the nail to create the "just hatched" look. Let everything just settle for a little before going onto the eyes.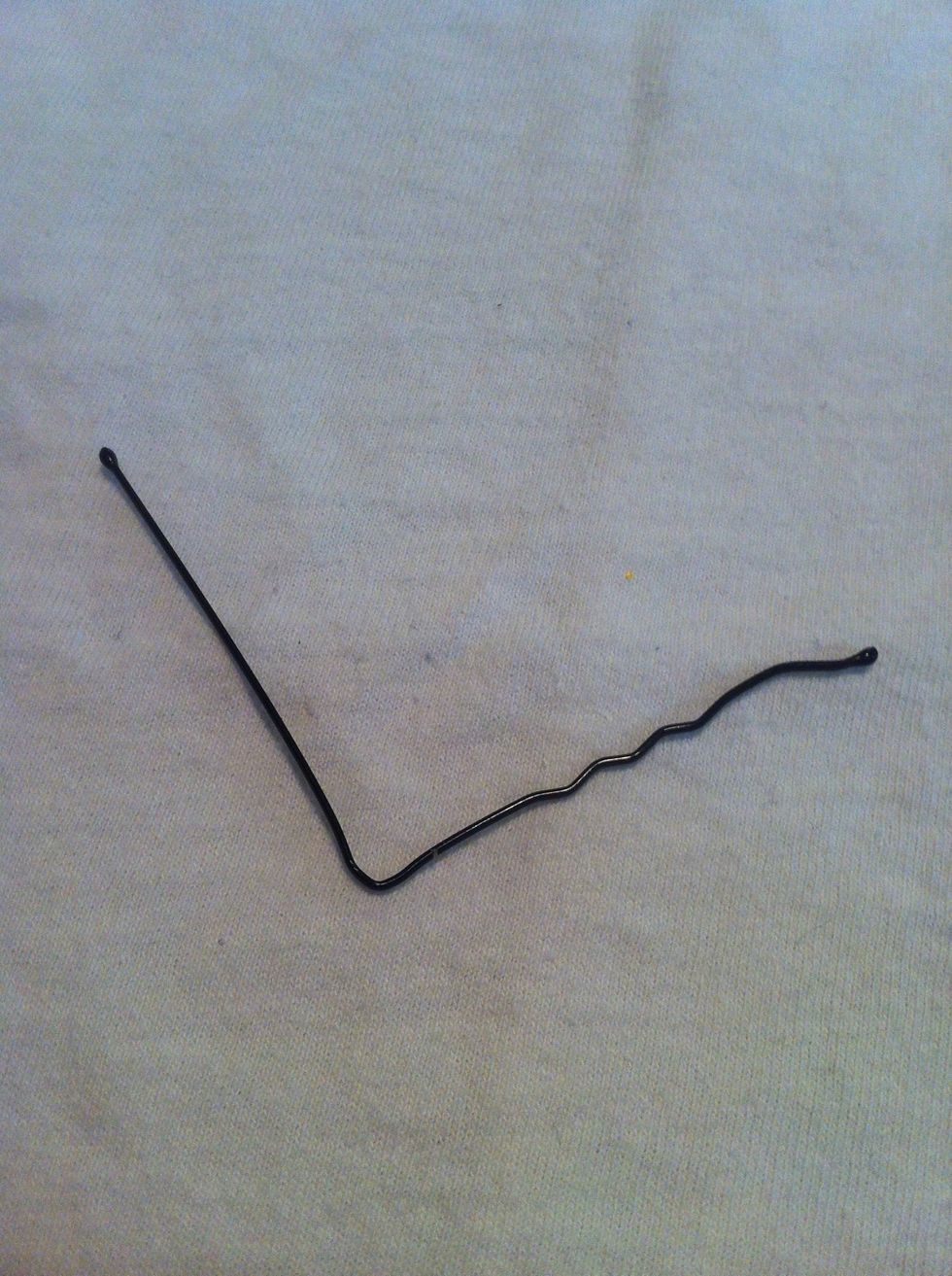 You can use a toothpick or a dotting tool for the eyes and beak-- I like to just stretch out a bobby pin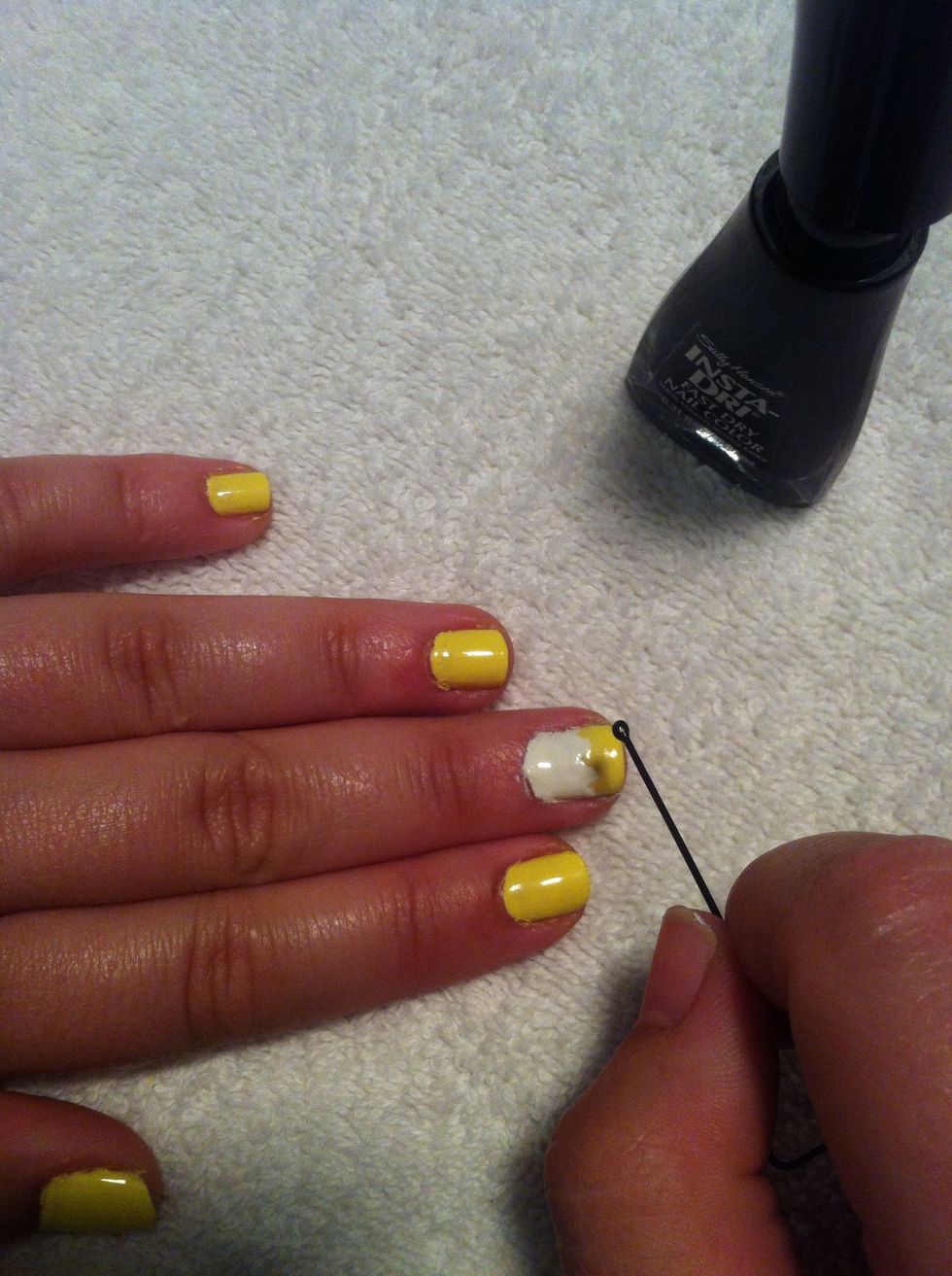 Gently dot on the eyes for your chick using your black polish and the tip of the bobby pin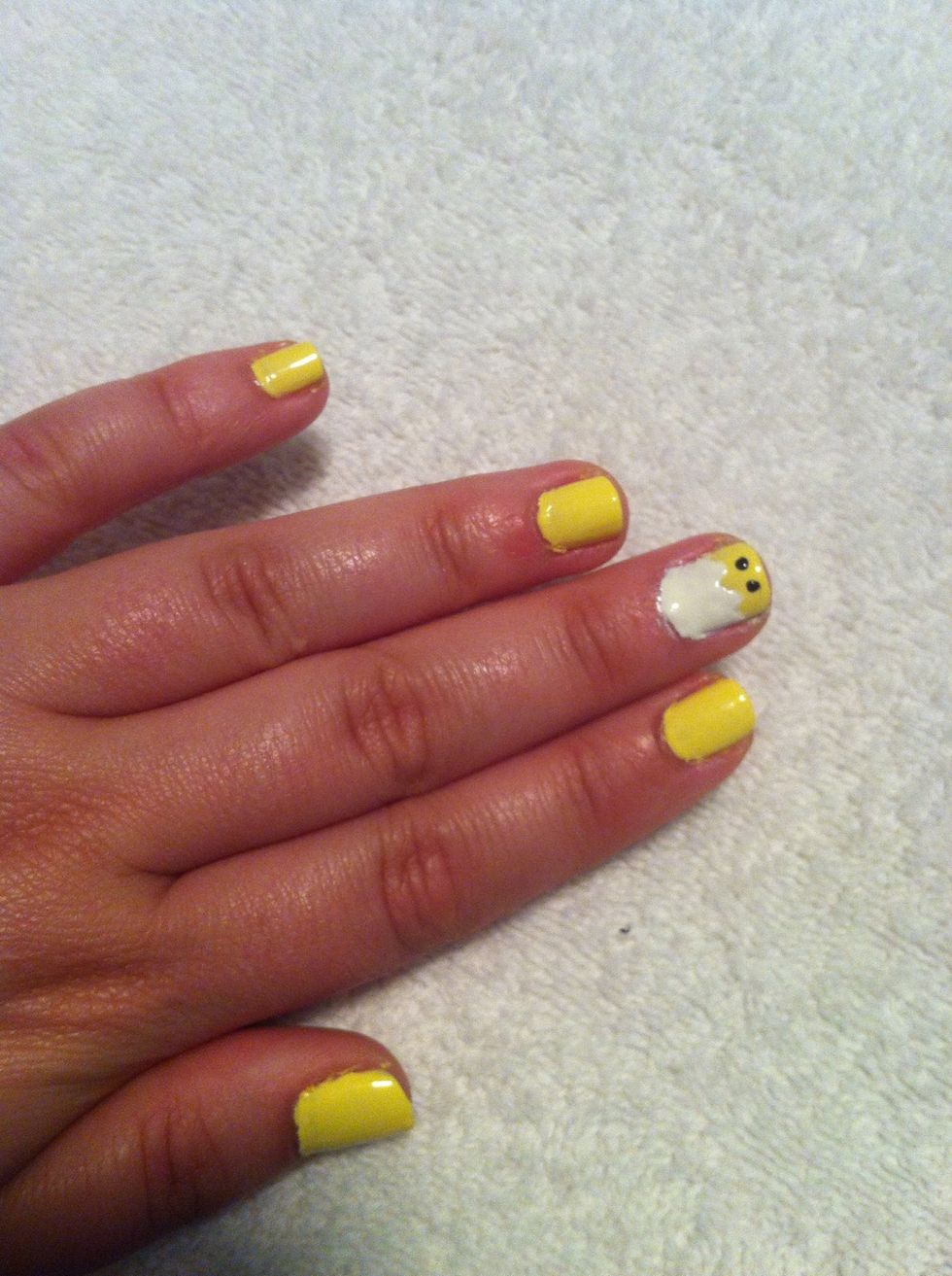 Look at those peepers!!
Use the other end of the bobby pin to dot on the beak. You can make the beak more realistic by creating a " < " shape.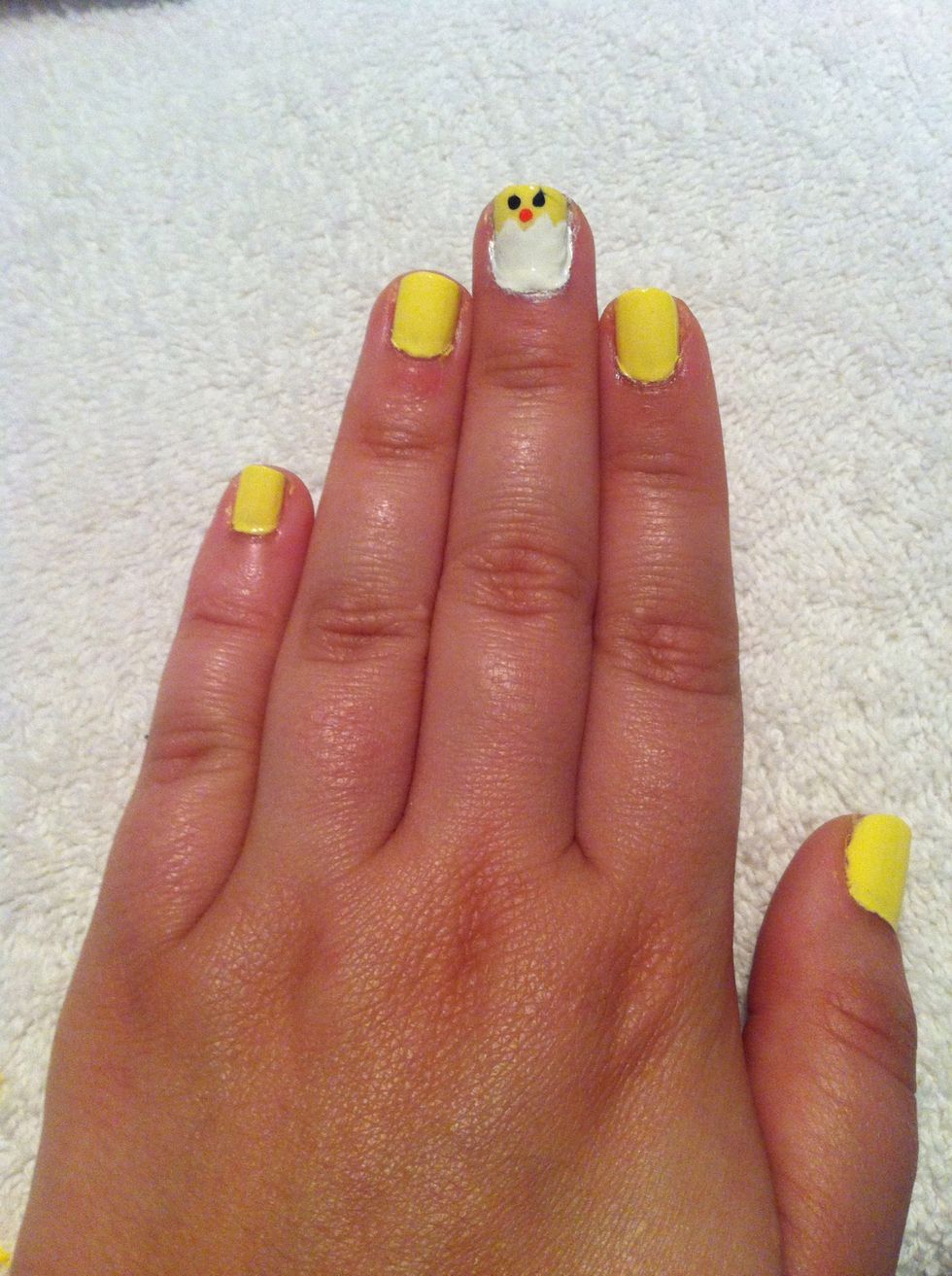 Wait 5 minutes for the eyes & beak to dry before the topcoat. Cleaning up the edges-- washing your hands later will work just fine.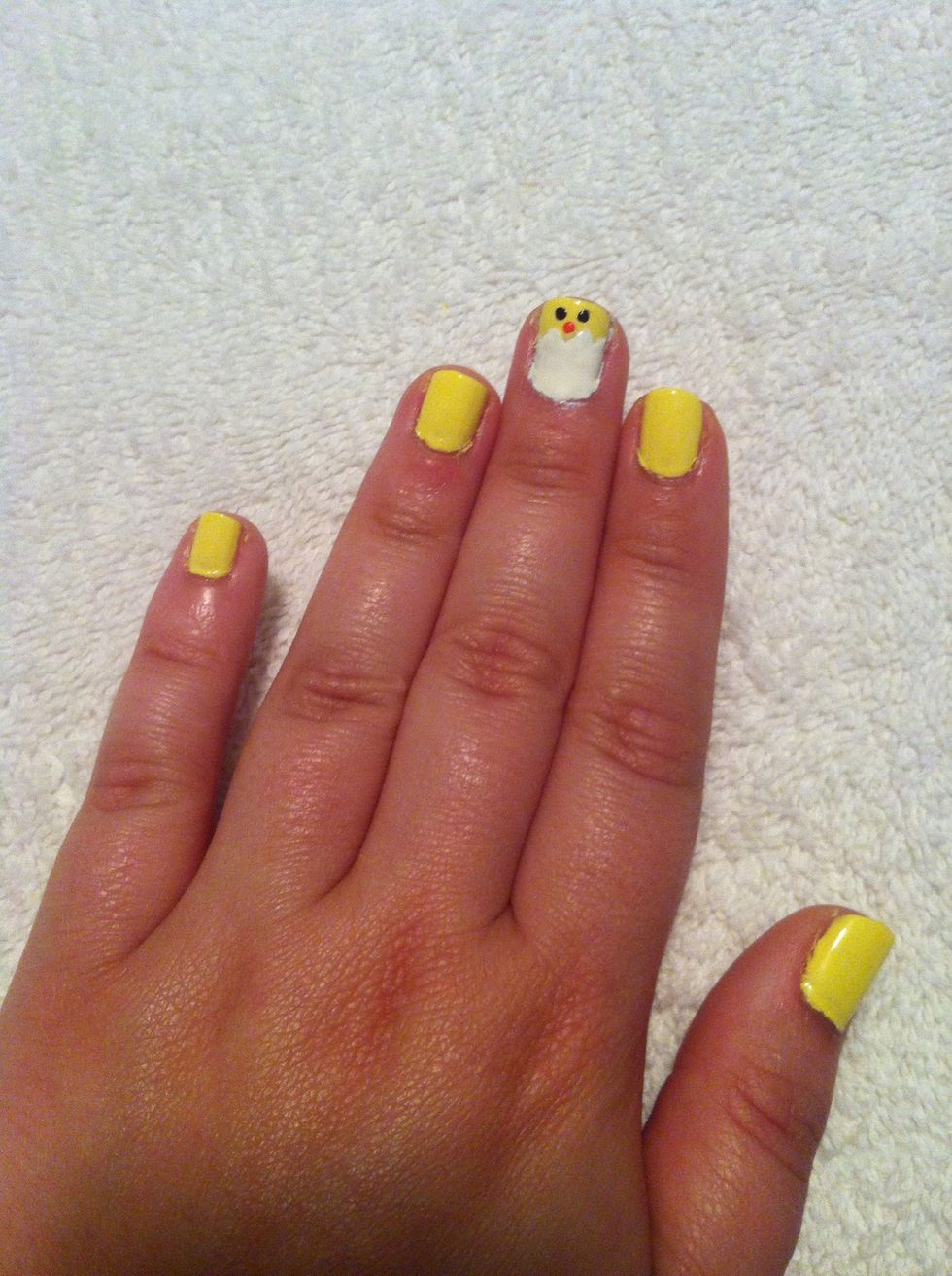 Cheep cheep!!
You can be ready for Easter with these nails by decorating the rest, adding more chicks, or making an obnoxious Springtime Scene......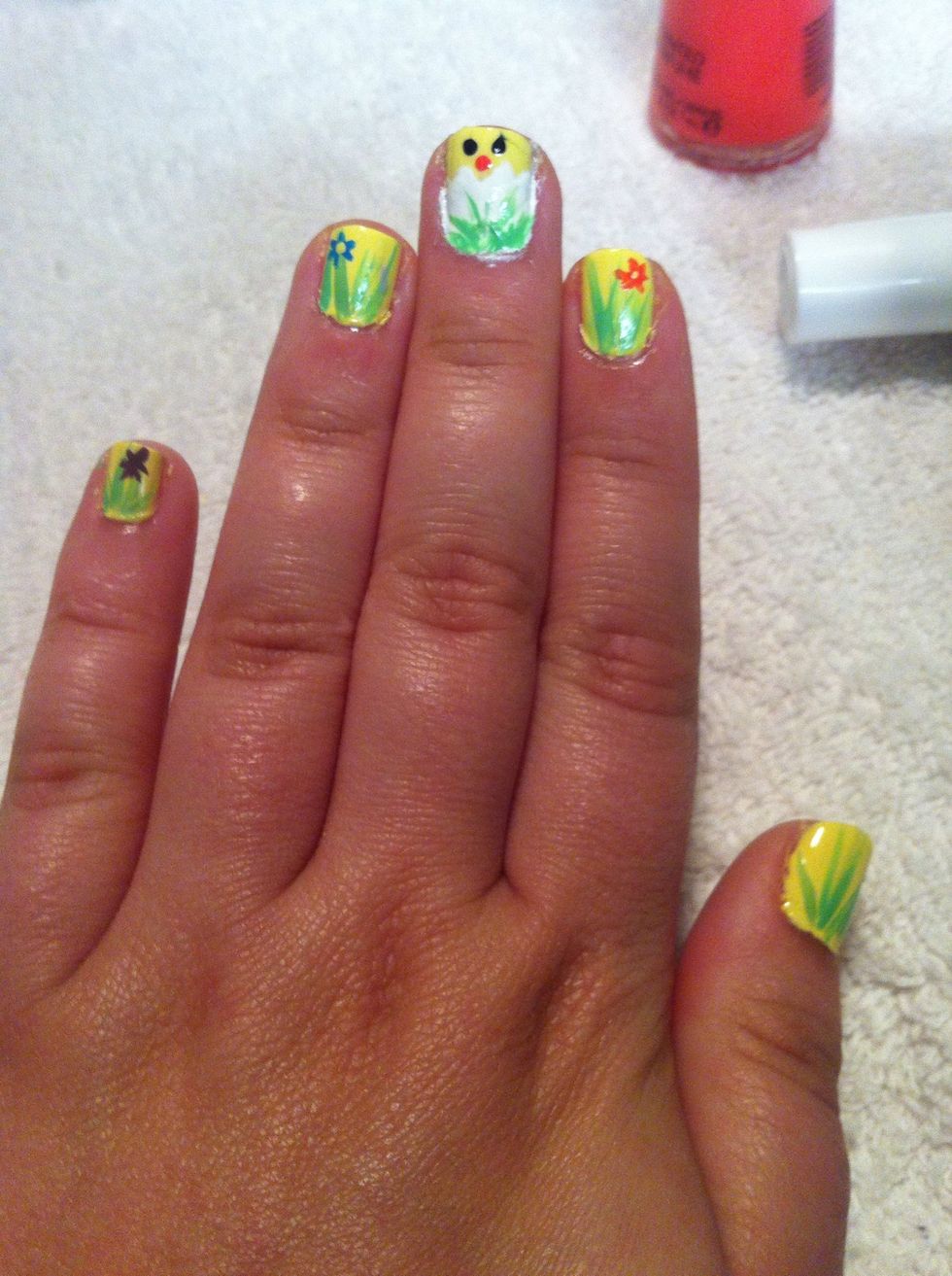 ....like so. Fin!
Basecoat
Yellow polish
White polish
Black polish
Orange polish
Clear topcoat
Bobby pin, toothpick, or other tool for dotting
Optional: smaller, finer brush for precision