Create Spread Love Canvas by Kathy Adams
19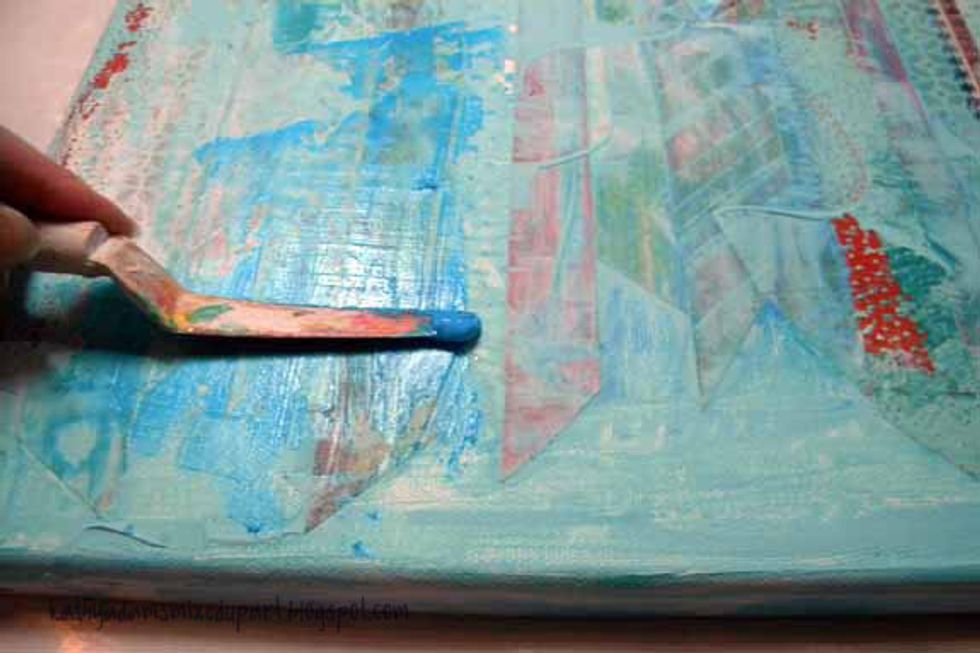 Spread Aloha Sorbet liberally onto the canvas with a palette knife and let it dry. The paint is transparent so you will see the layers underneath.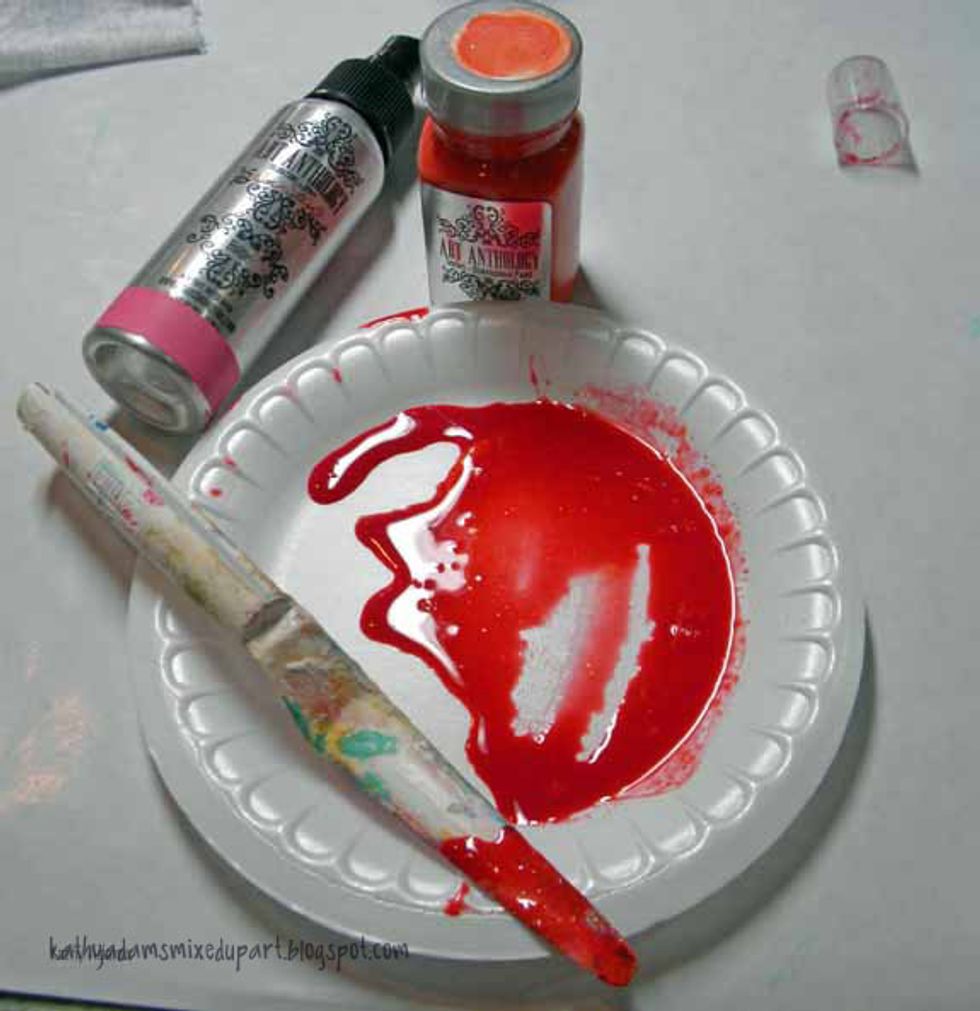 Mix together Coral Sorbet and Hottie spray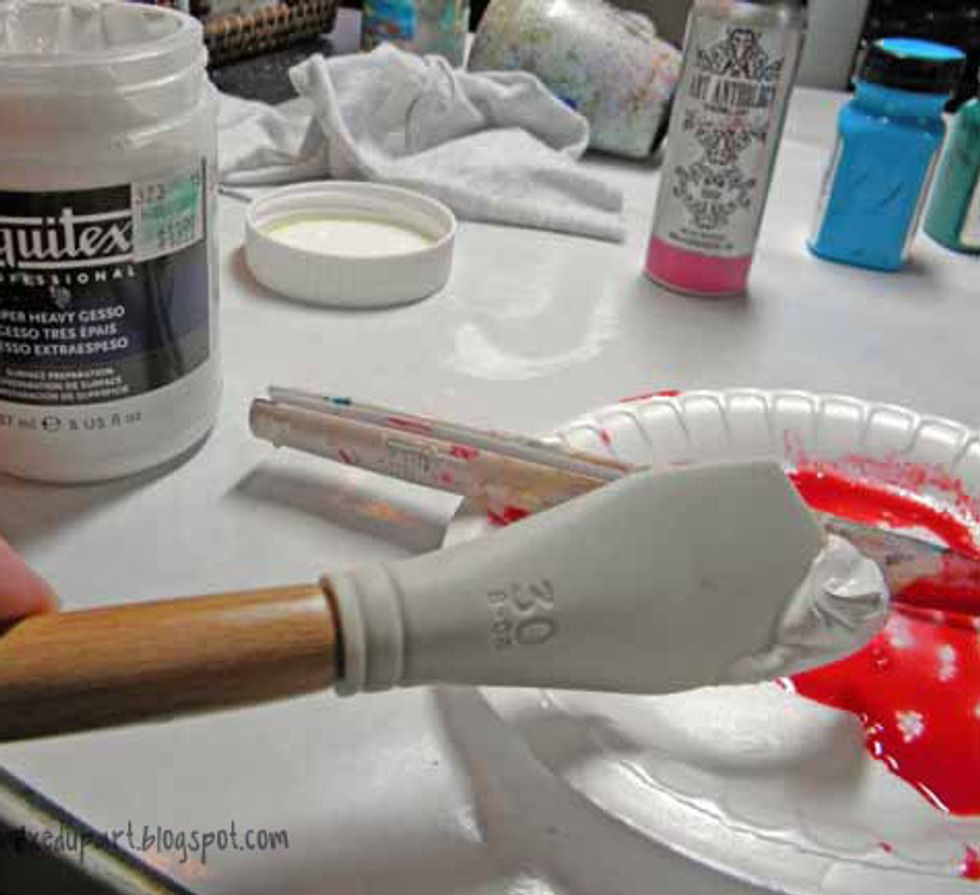 Next, add super heavy gesso to the pink paint mixture and blend. The result is a pastel pink frosting-like concoction. It looked so yummy, I wanted to taste it!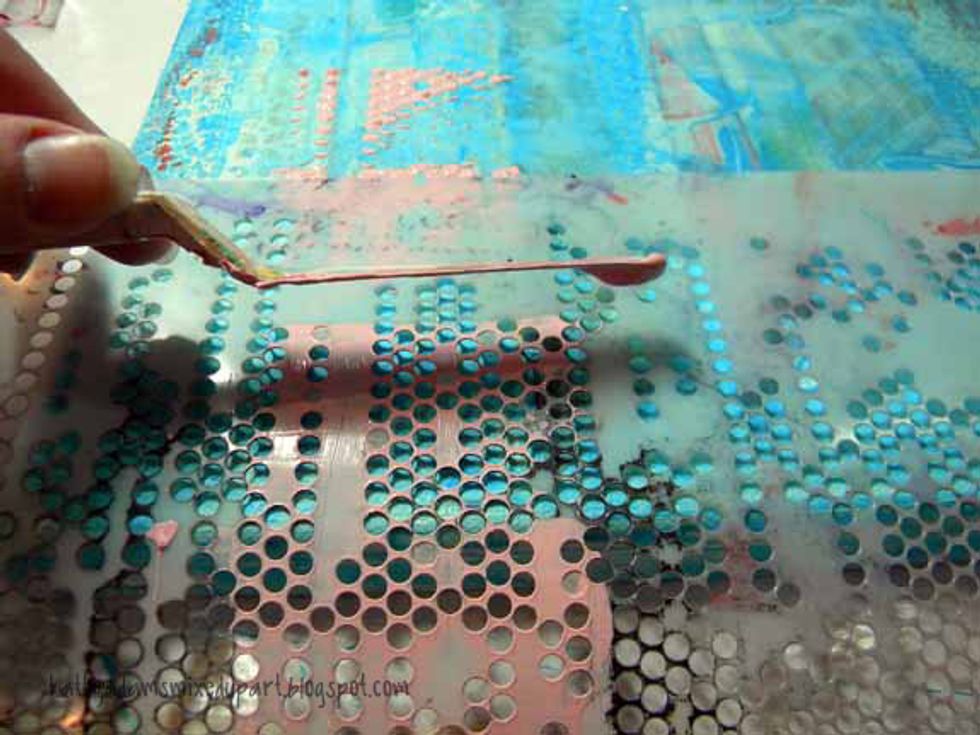 Instead, I spread the pink "frosting" through a small circle stencil and let it dry.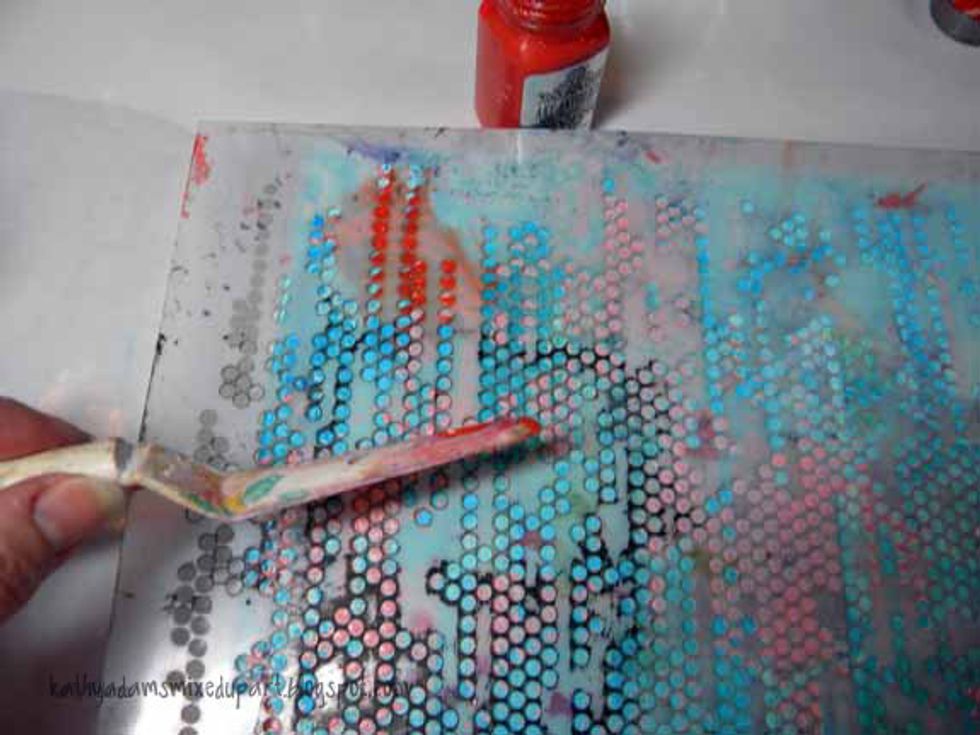 I wanted more vibrant color, so I swiped the Coral Sorbet, right from the bottle, through the stencil randomly on top of the pastel pink dots and let that dry.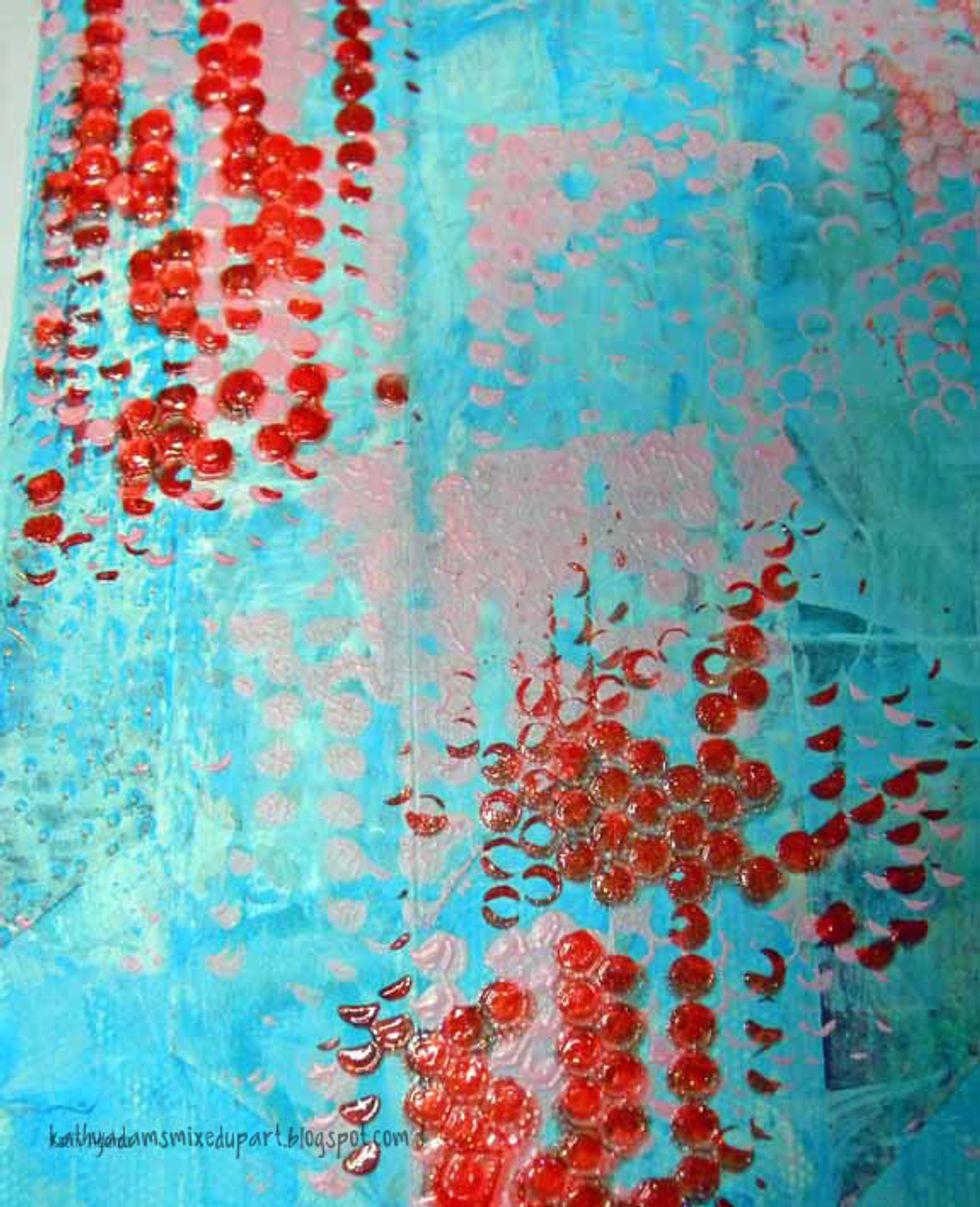 And the result made me very happy! This paint is made for stencils! I created little red sparkly dots of goodness! I think I had an Oprah, "a-ha", moment!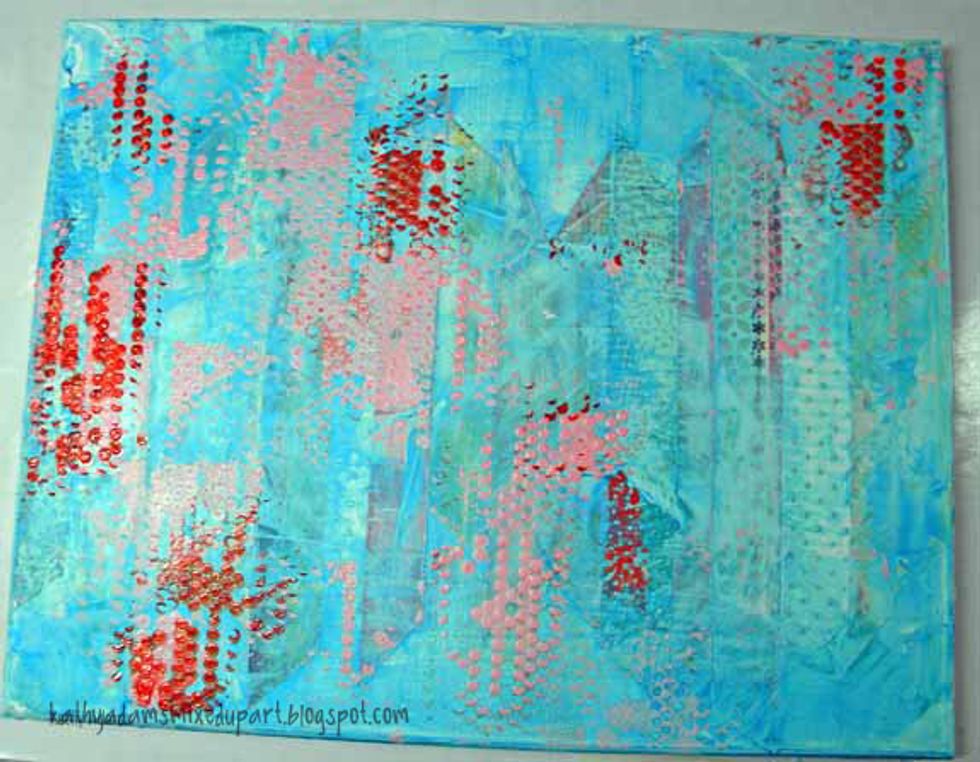 Here is the canvas so far.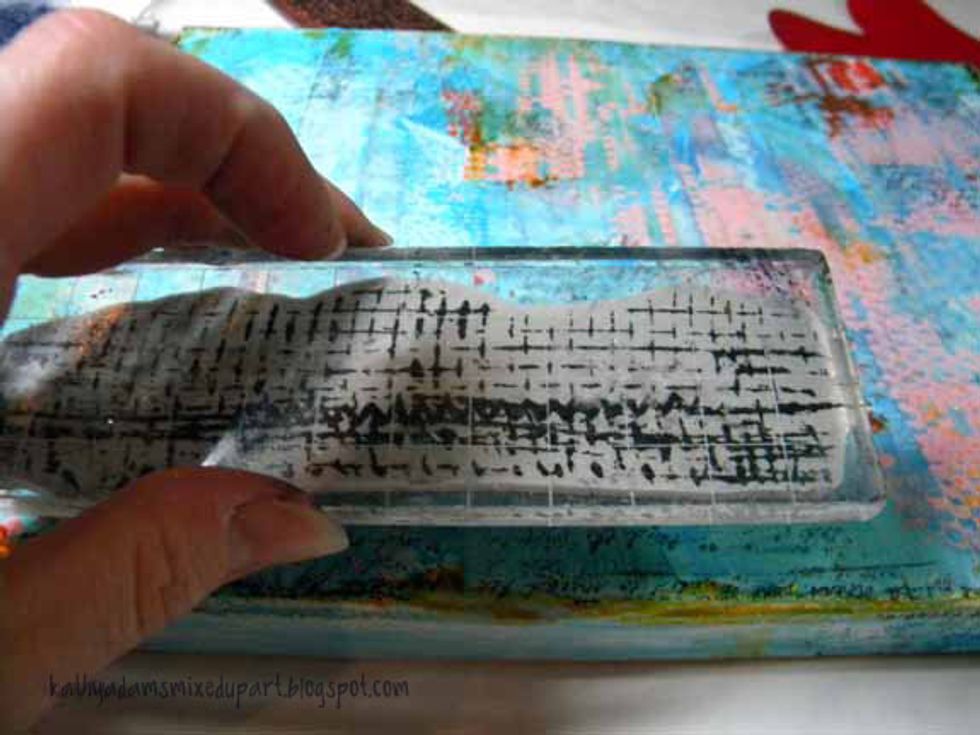 After getting over the excitement of my a-ha moment, I stamped the Stampendous N Studio "Mish Mesh" stamp set and a script stamp in black ink randomly onto the canvas.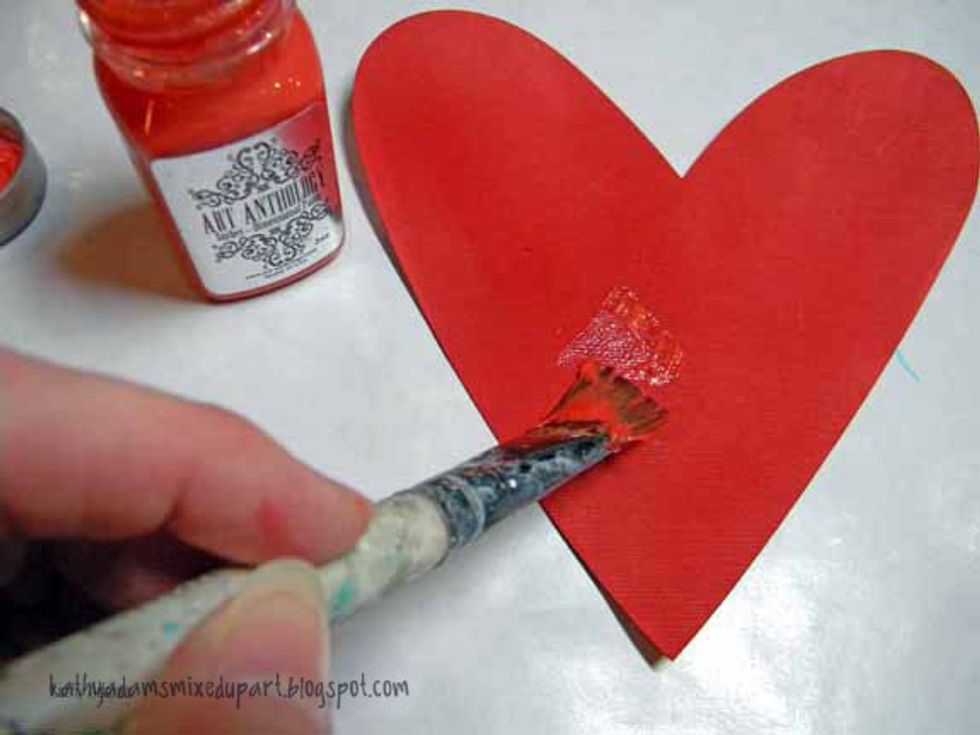 Paint the large heart with Coral Sorbet and let that dry, added stamping using Vermillian ink and attached it to the background using matte medium.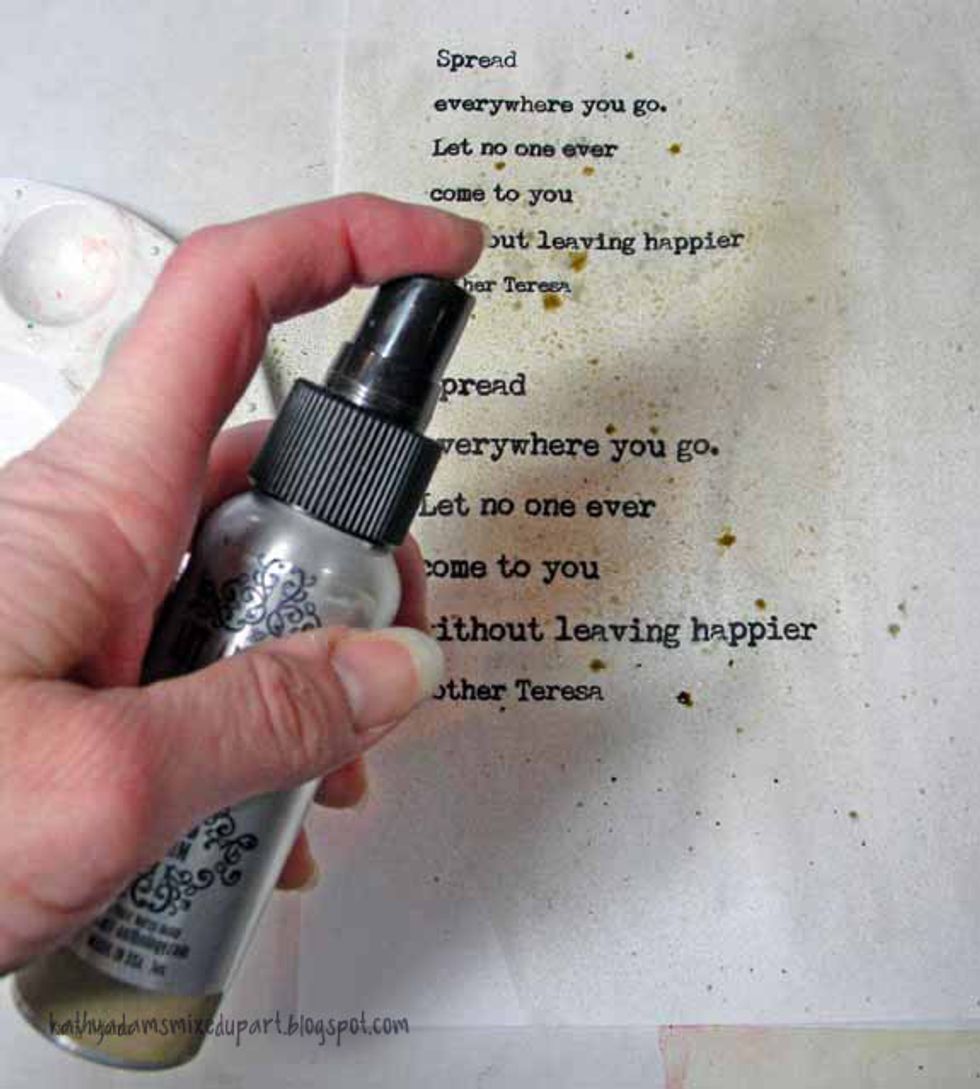 To distress the quote, spray Colorations Spray in Warm onto the paper, spray a bit of water and blot with towel. Let dry completely then cut the phrase up and glue to canvas using matte medium.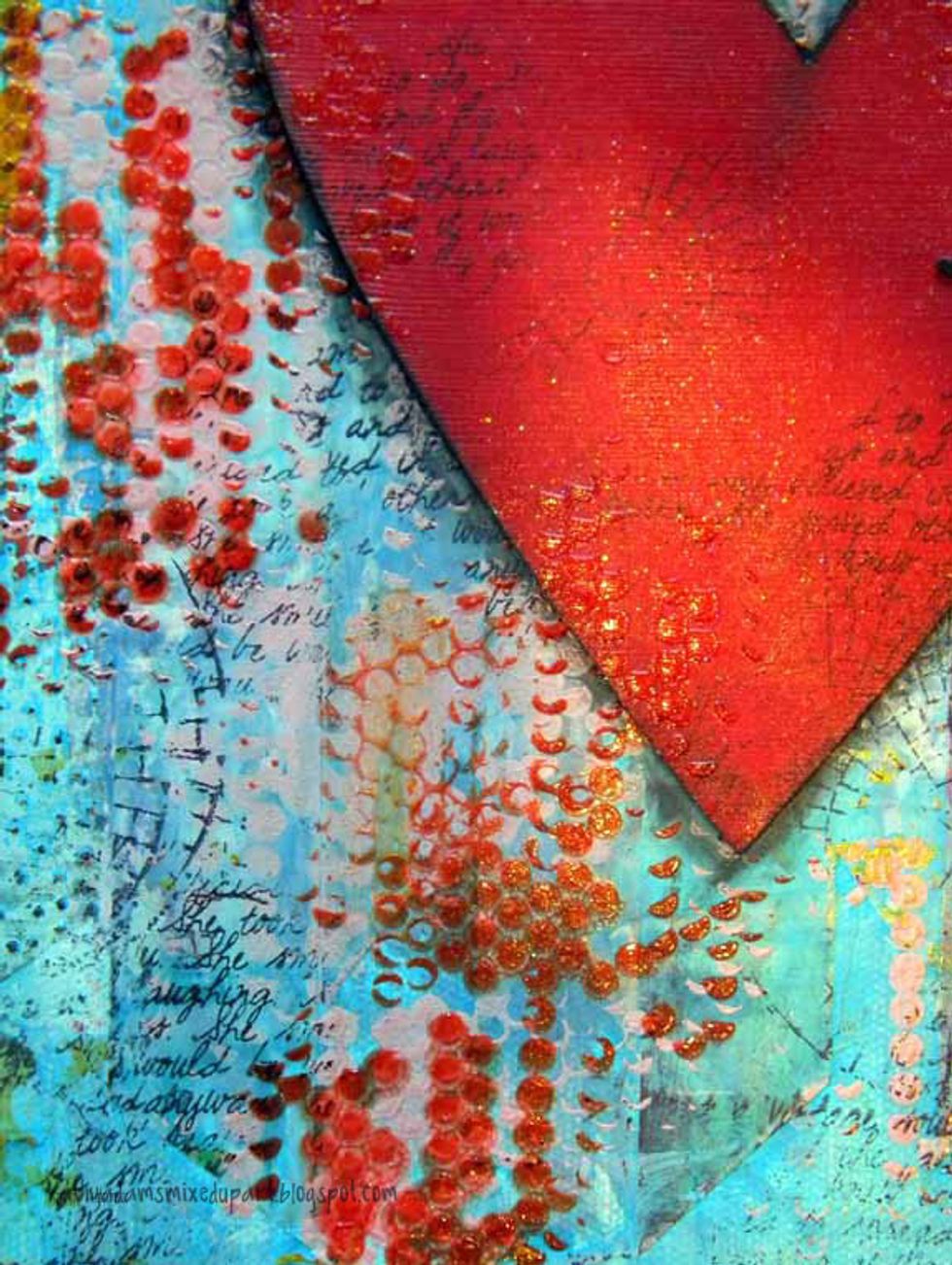 To incorporate the heart into the canvas, I added some of those red sparkly dots of happiness to the heart using the circle stencil and the Coral Sorbet.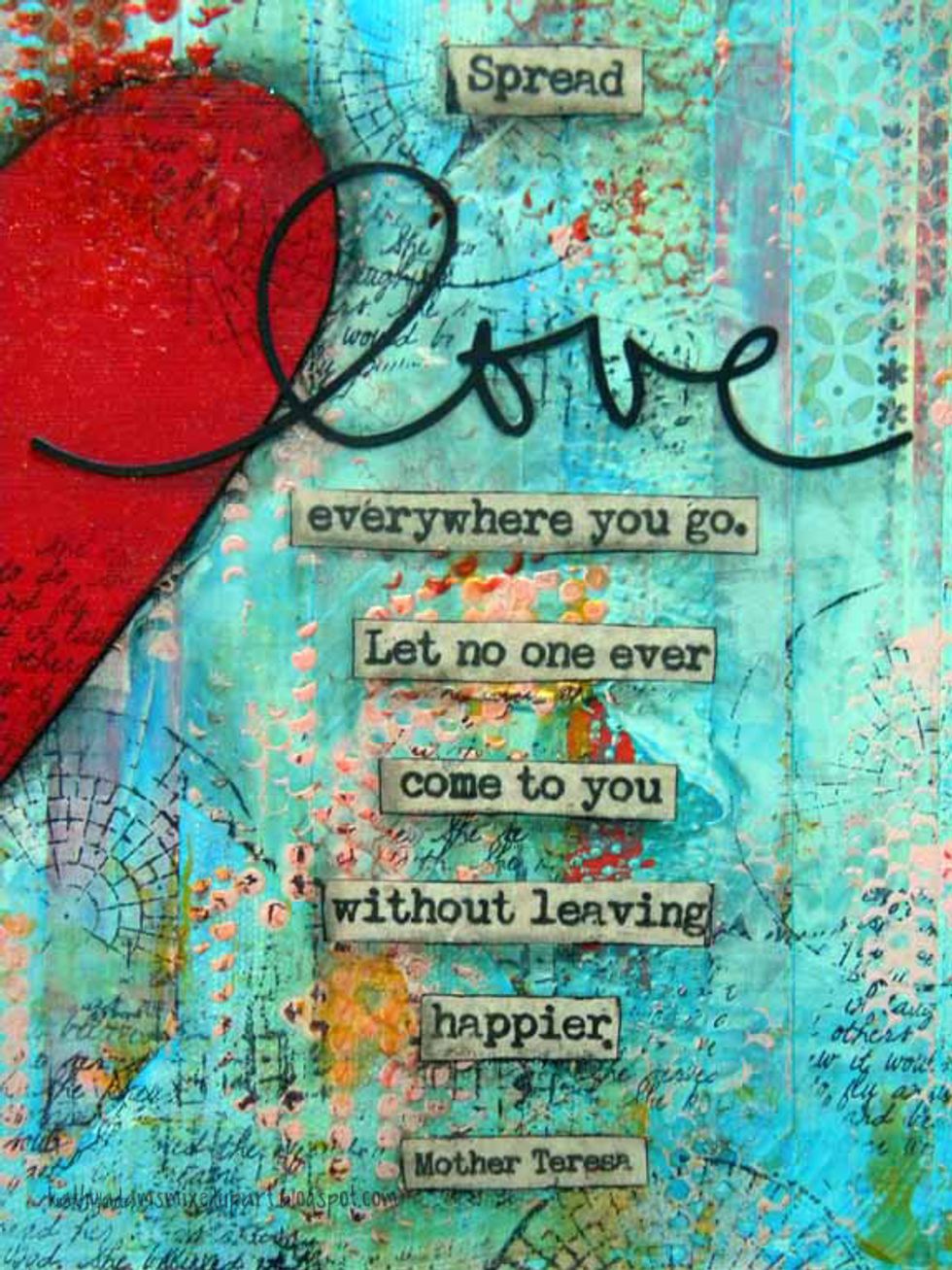 Add shadows to the die-cuts and quote by outlining them with a black Pitt pen. Lastly, I added more shimmer to the edges and here and there with Vegas Gold Sorbet. Done!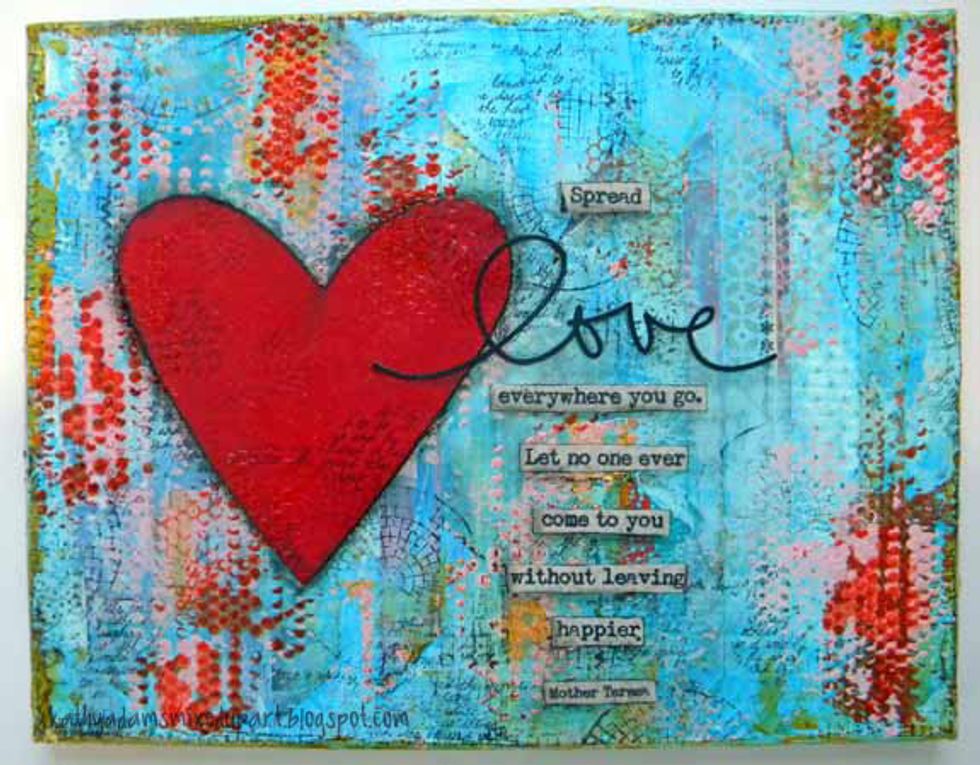 Final Canvas
Colorations Spray in Warm
Sorbet Dimensional Paint in Vegas Gold and Coral
Velvet Dimensional Paint in Aloha
Super Heavy Gesso
Palette Knife
Stampendous N Studio "Mish Mesh" Stamp Set
Script Stamp
Large Cardstock Die Cut Heart
Matte Medium
Quote printed onto copy paper
Krylon Low Odor Clear Finish for copy of quote
Love Die-Cut
Black Pitt Pen
Archival Ink in Jet Black and Vermillion
Art Anthology
Art Anthology is a manufacturer of dimensional mediums.\n\nCome chat with us in our Facebook Group: Art Anthology Adventures in Art