Ever had some tissue paper in your new clothes ? Or shoe box ? Or maybe some leftovers after doing your crafties ? After wrapping gifts ? MAKE USE OF IT !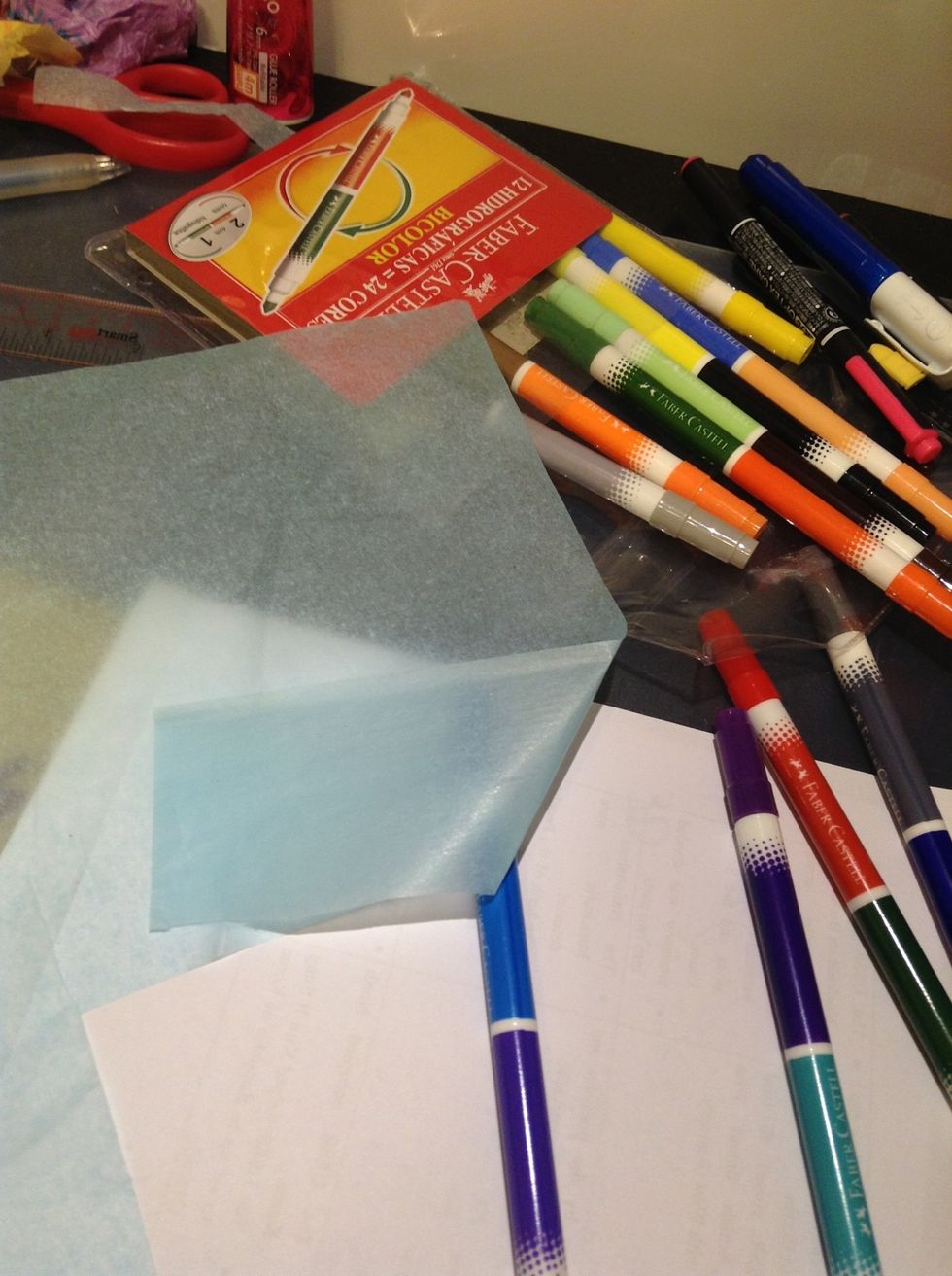 Gather your materials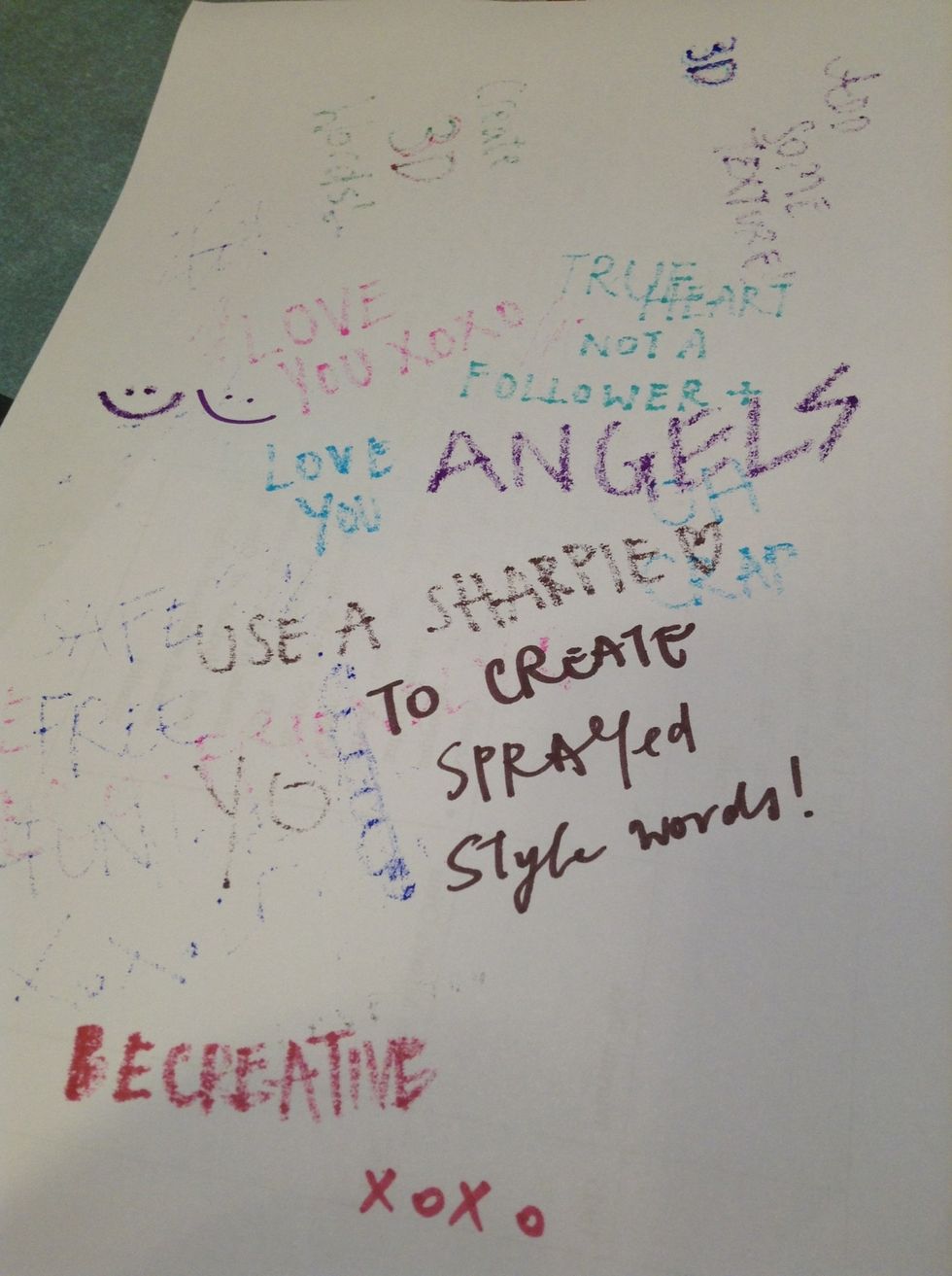 Ever wanted to have sprayed style words in real life ? Now you can do it ! Without PAINT in ur pc !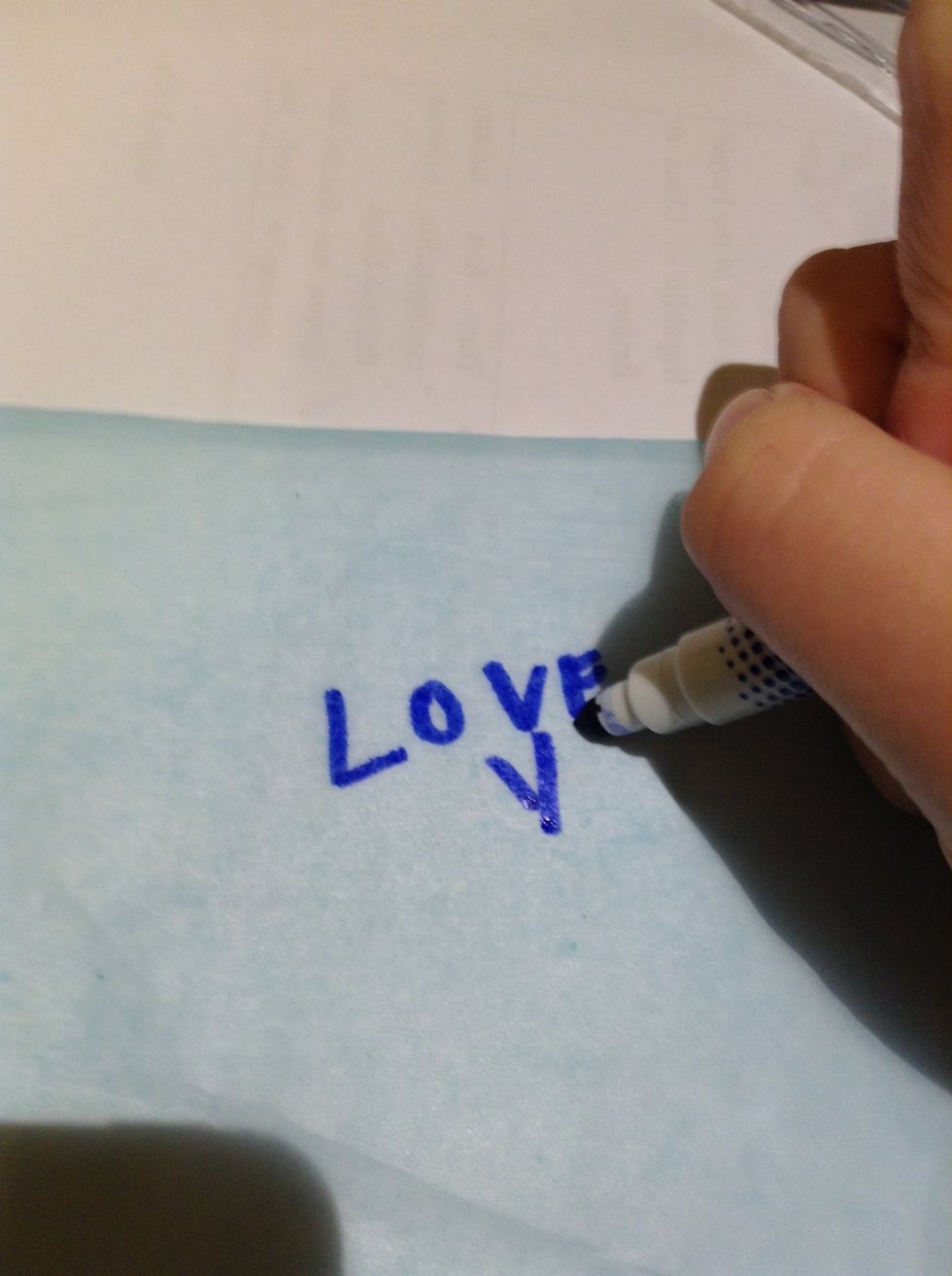 Use sharpie/pen to write the words on the paper Tip : darker colors will be more effective than light ones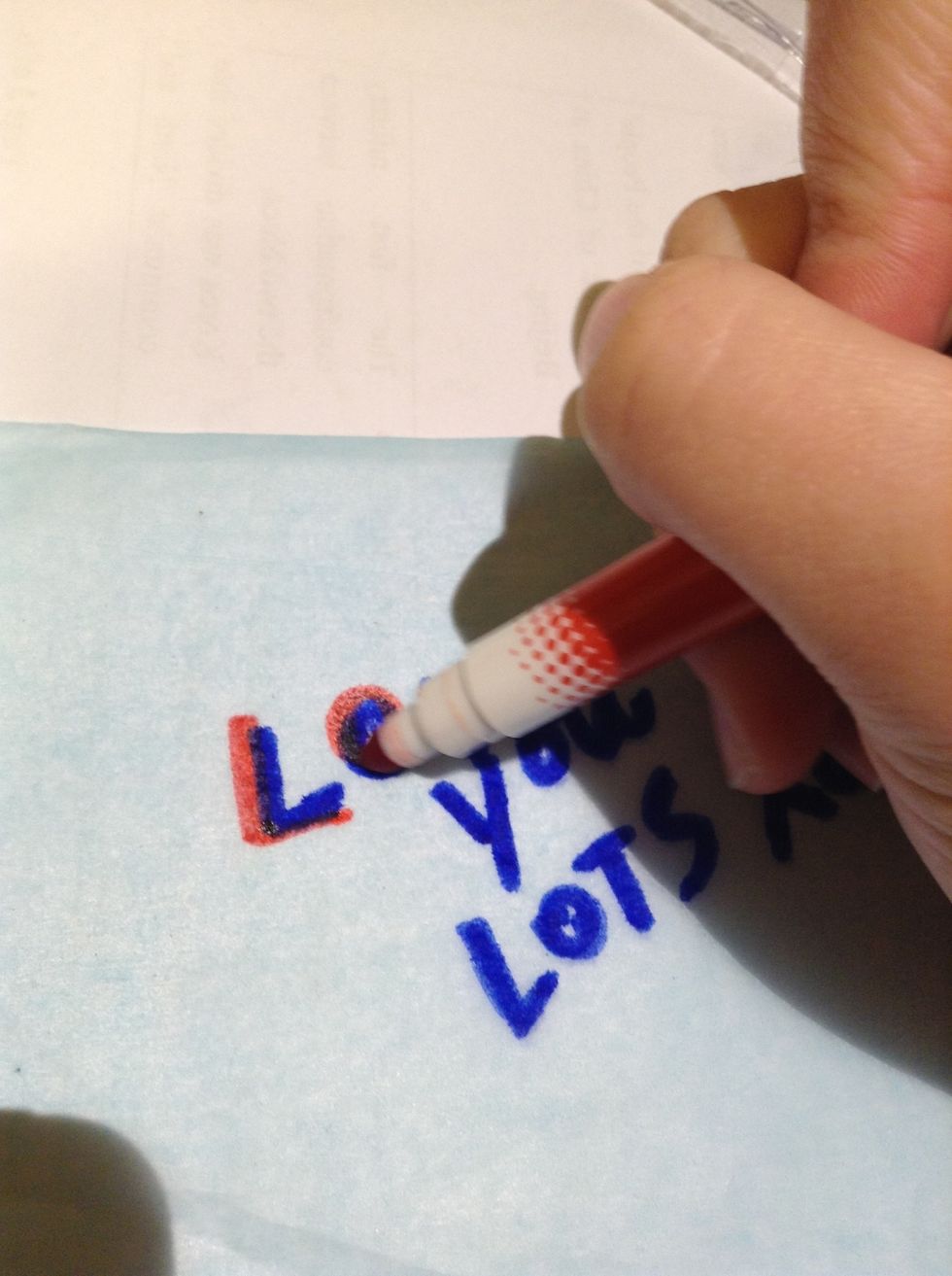 Be creative ! Add on different colors on it ! There may be surprise !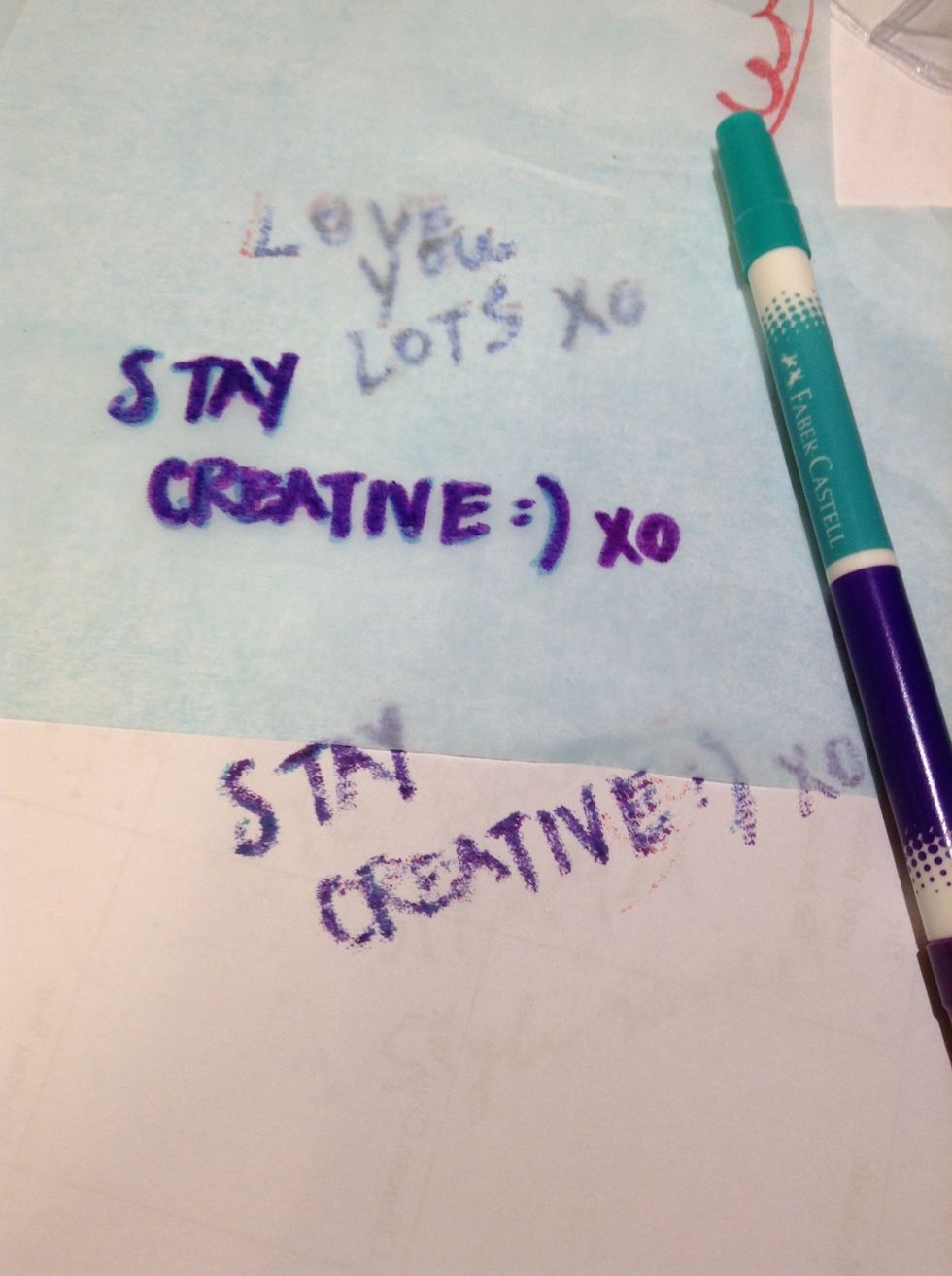 make sure to heart it , comment , follow ... STAY CREATIVE ! XO
Sharpie
Tissue paper
Paper / writing surface