Mix together the candy corn and peanut butter. Microwave for 1 minute, stir, microwave another minute and stir again. Now microwave for 30 second intervals until the candy corn are melted.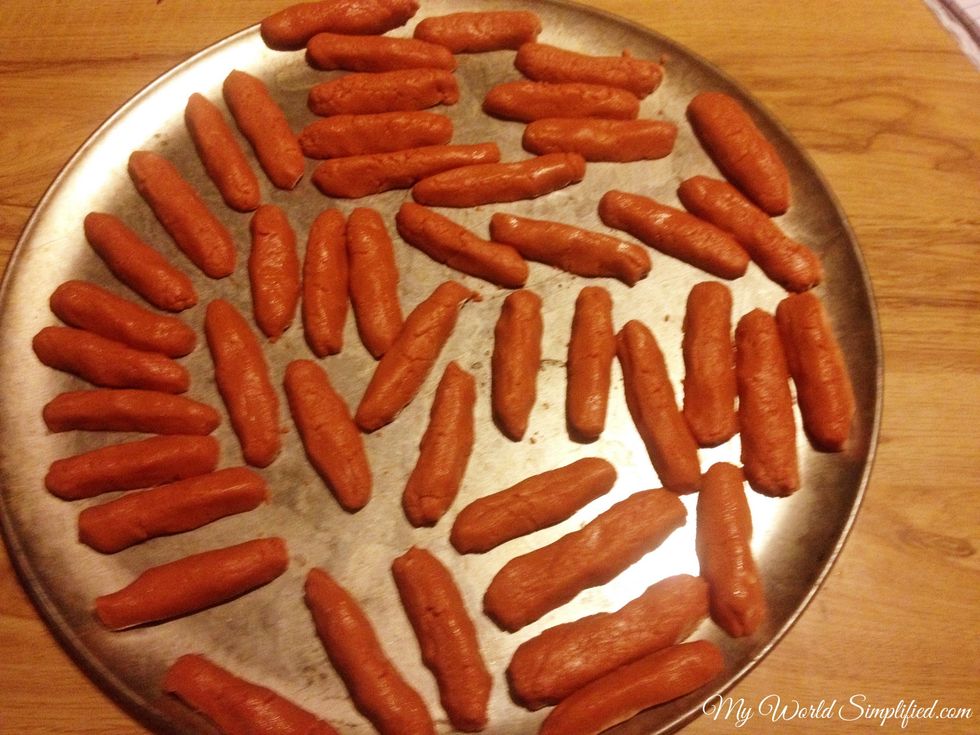 Quickly shape into fingers and place in the freezer until your finish with the next step.
Melt the white coating, chips, and food coloring in a double boiler (or use a small saucepan with some water, place coating mixture in glass or metal bowl, place bowl over water in pan to melt).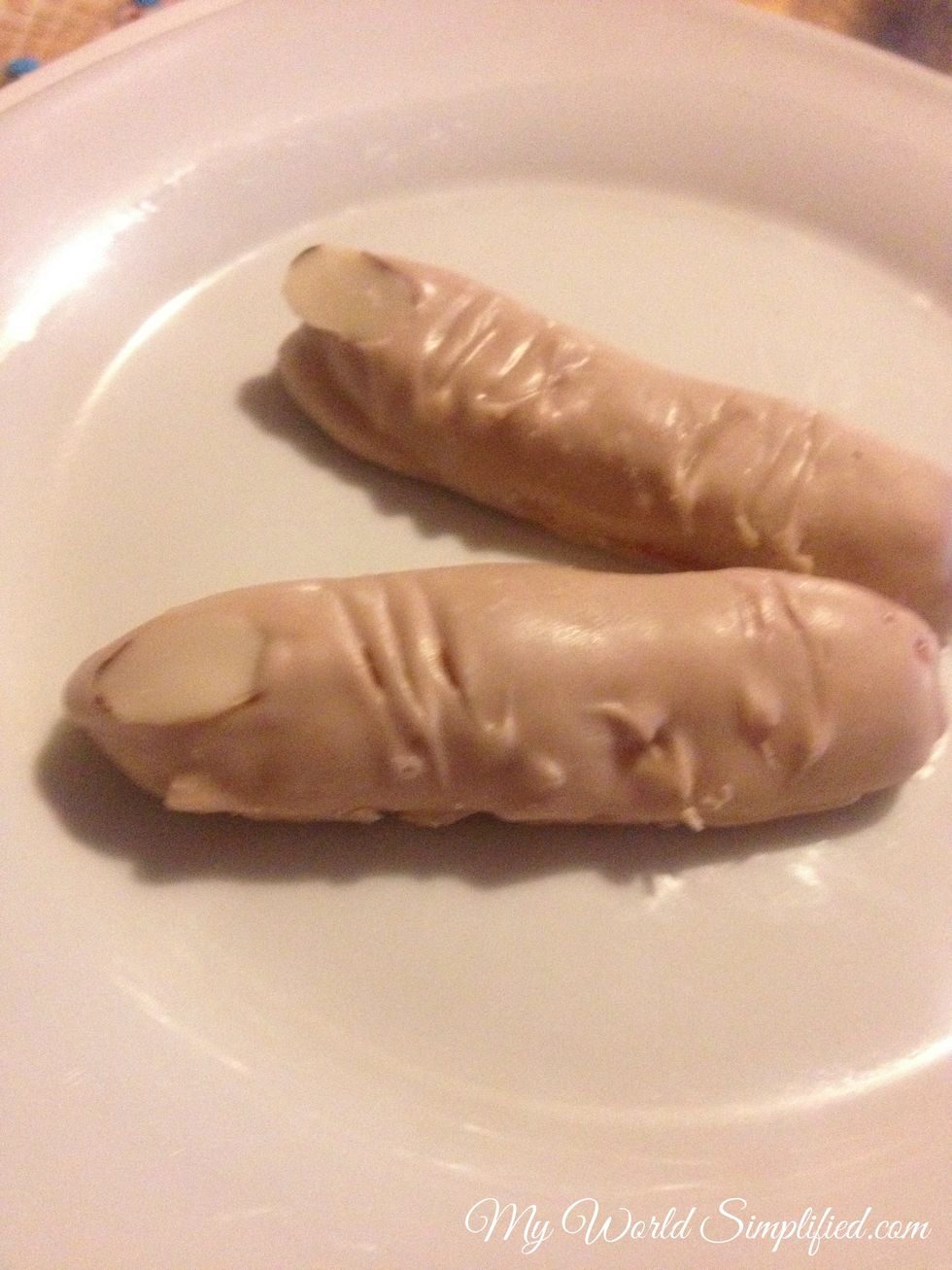 Dip each finger and shake off excess coating. Place an almond slice on the tip while coating is still warm. Add lines for the knuckles while warm too! Chill until set, serve, and Enjoy!
2.0c candy corn
2.0c Creamy peanut butter
1.0lb white candy coating
1/8c chocolate chips
2.0part drops red food coloring
sliced almonds
Amy Barrett
Life is busy and hectic! Being a mom, wife, and every other hats is difficult.Please come along as my world get simplified!Hopefully you can simplify your too!
Florida~the sunshine state