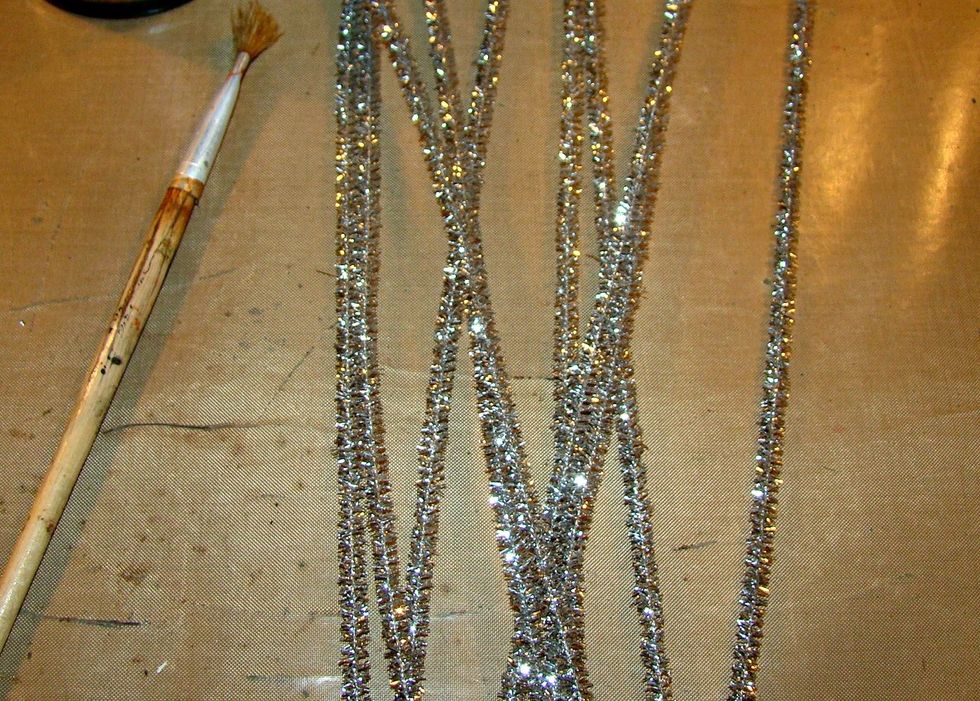 Using some pipe cleaners I painted on Sorbet - Black Leather Jacket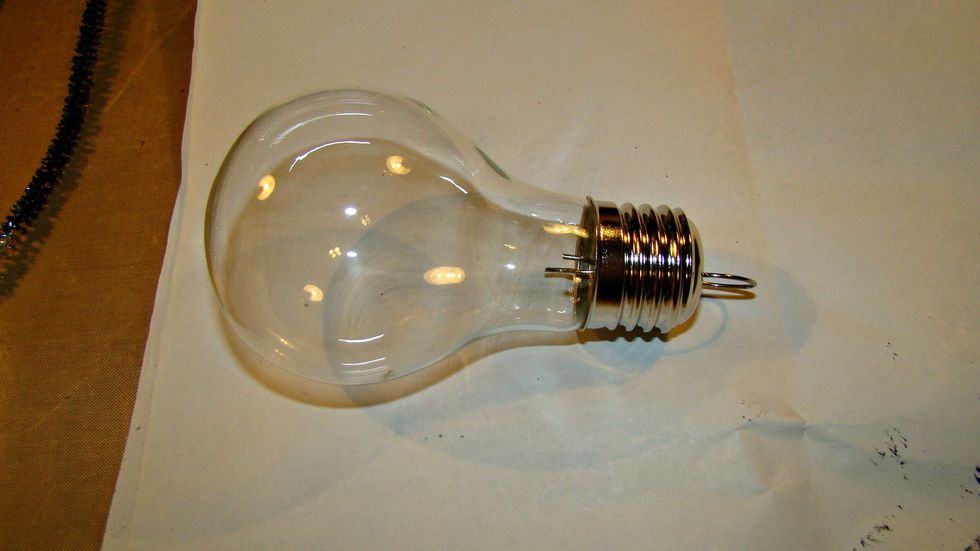 This was an ornament from last year which will be taken apart and bugs will be added, but you can just use an old light bulb around the house if wanted. Paint the silver top with Black Leather Jacket.
These napkins I picked up after Halloween last year on clearance for $1.00. We are going to Mod Podge these to the back of the canvas.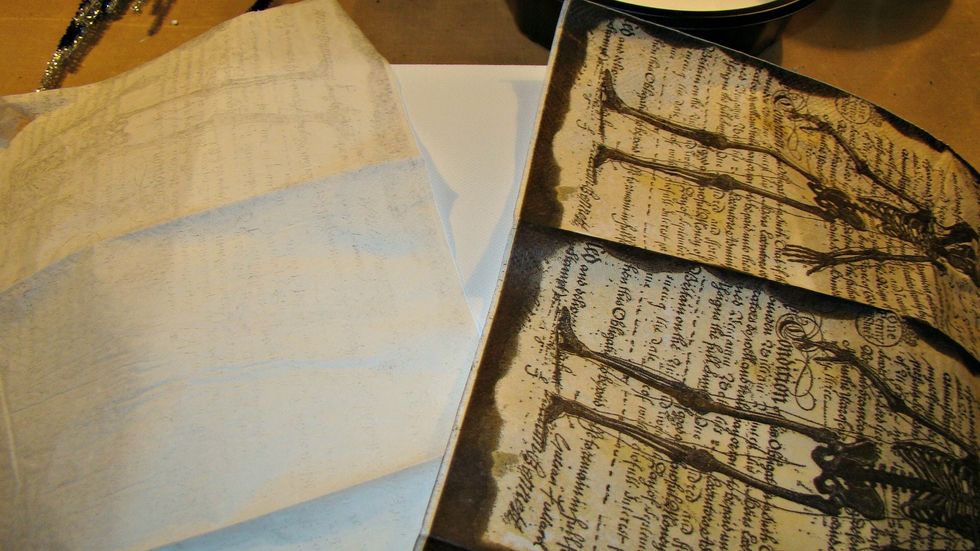 First, you will seperate the layers, we only want to use the top layer, the one with the graphics on it.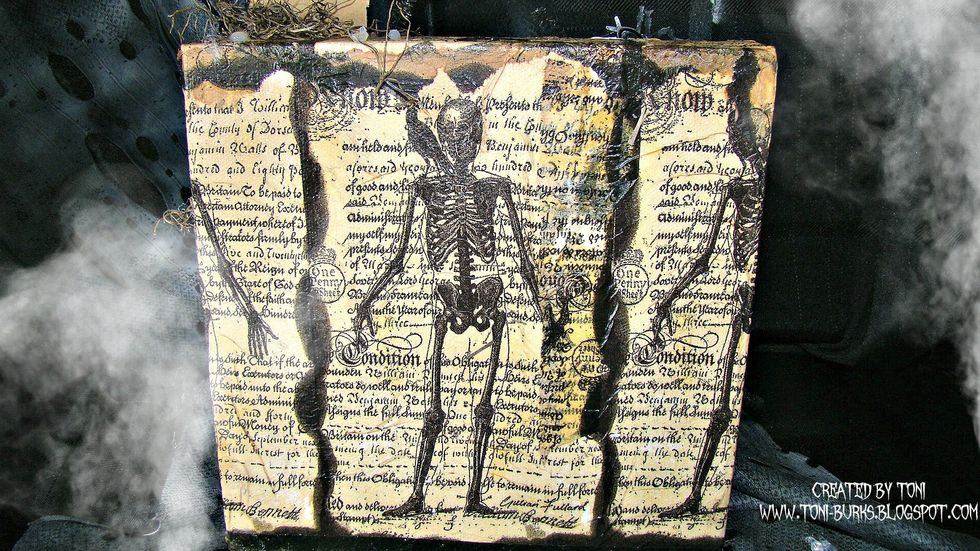 Take your Black Leather Jacket paint and smudge all the edges for a finished look and they back of the canvas is done.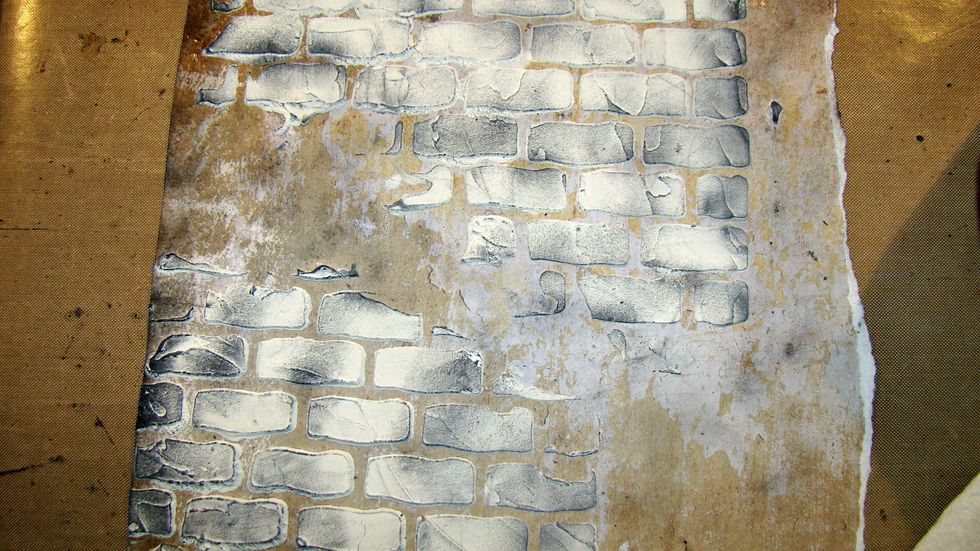 Take a piece of card stock and using a brick stencil and your AA Mud Texture Paste, stencil your background. Allow to dry.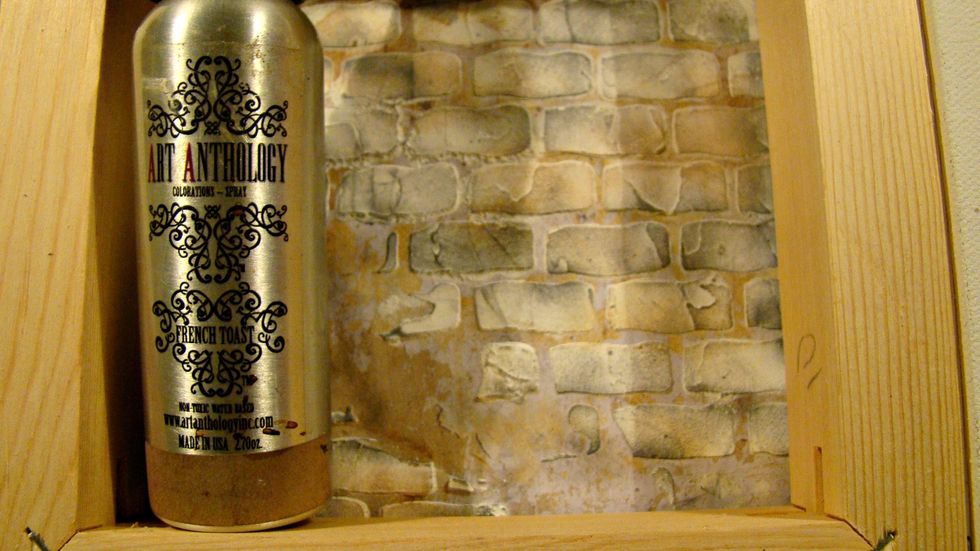 Dry brush your black leather jacket here and there on your bricks and spritz with water. Then using Coloration French Toast spray the bricks and blot with paper towels.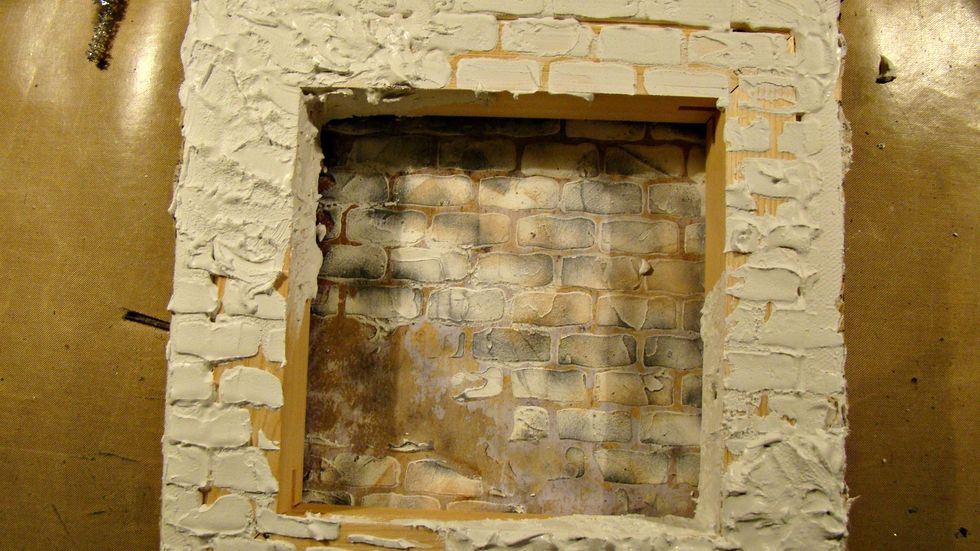 The canvas I purchase also at the dollar store, insert your piece of stenciled card stock in the inside and continue adding texture to the outside of the canvas.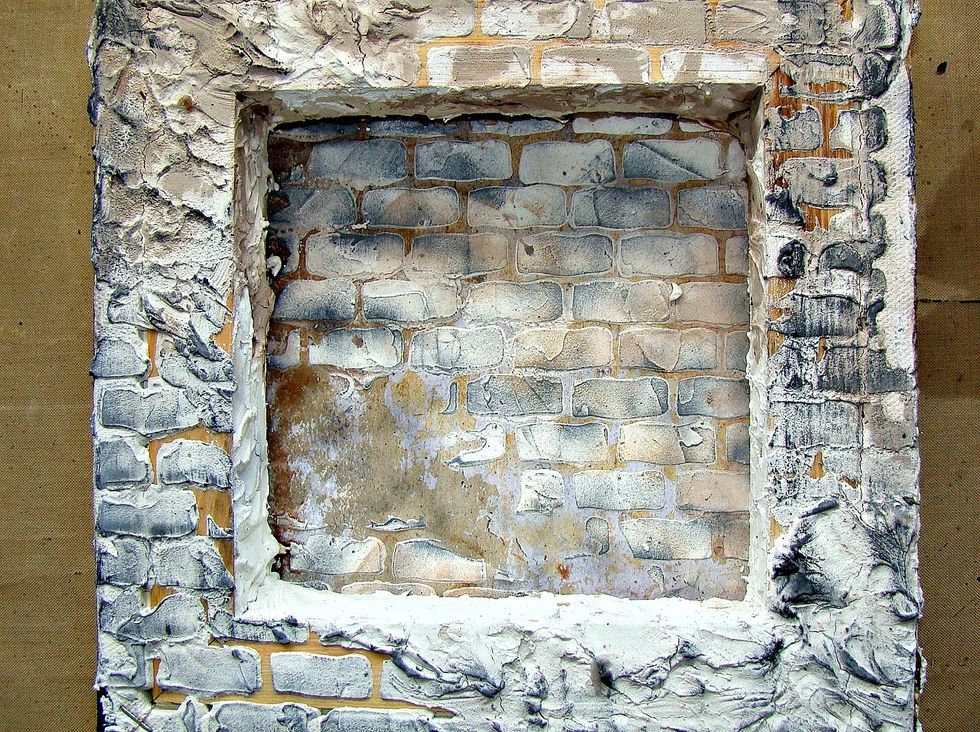 Using your Black Leather Jacket and French Toast repeat the same process as earlier. I also smudged AA's Stone Effect in Concrete over the tops of the bricks.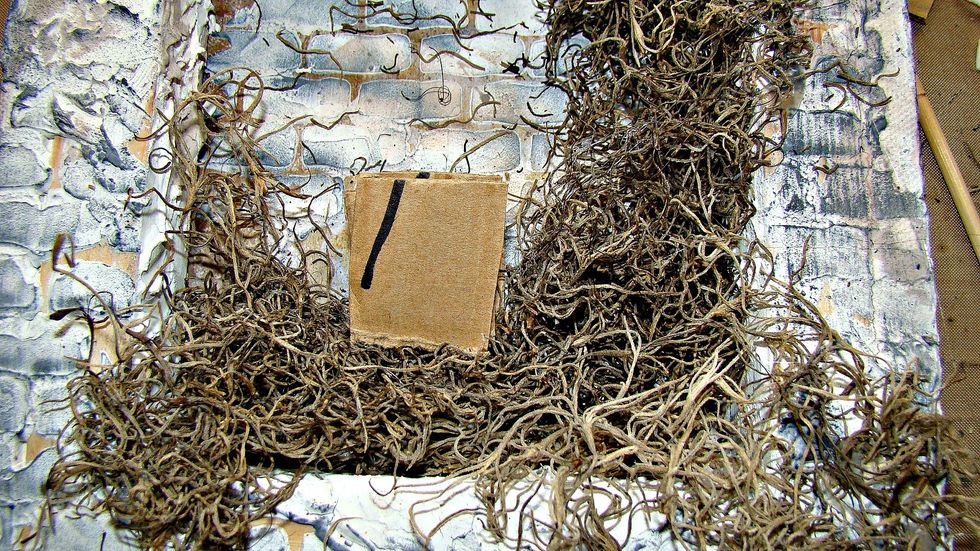 Add floral filler to the sides and I layered cardboard in the middle to raise the light bulb in the canvas.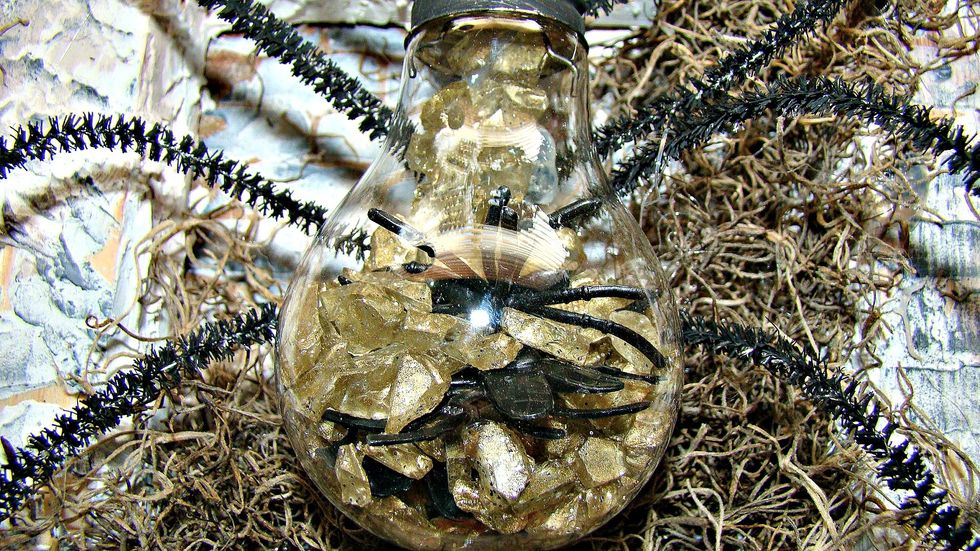 I was able to take apart the light bulb and add dollar store spiders and bugs inside as well as glass floral filler. Glue the pipe cleaners on the back on bulb with E6000 glue.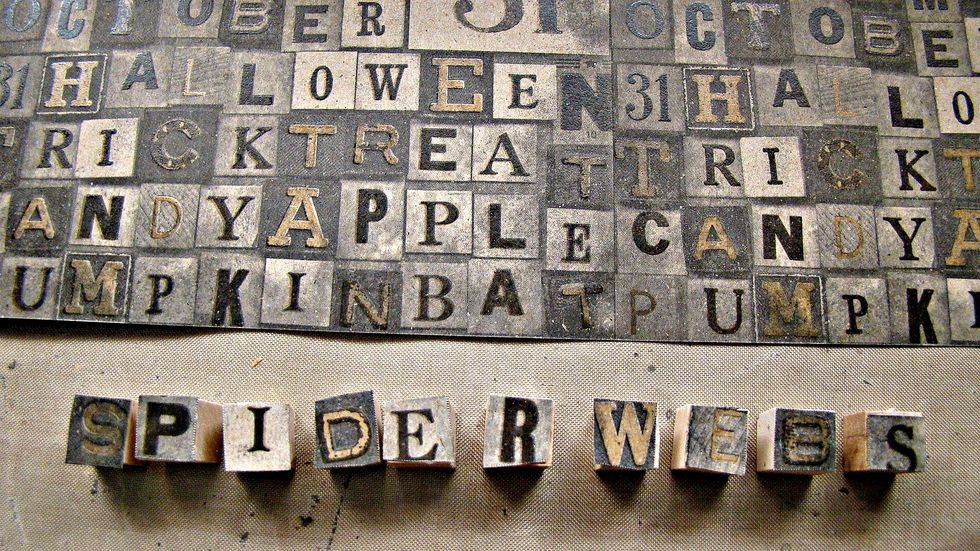 Using Ideaology Paper Stash Halloween Haunts I cut out the letters that spell spider webs. I glued the letter on wooden blocks purchased at the craft store and distressed with black soot ink.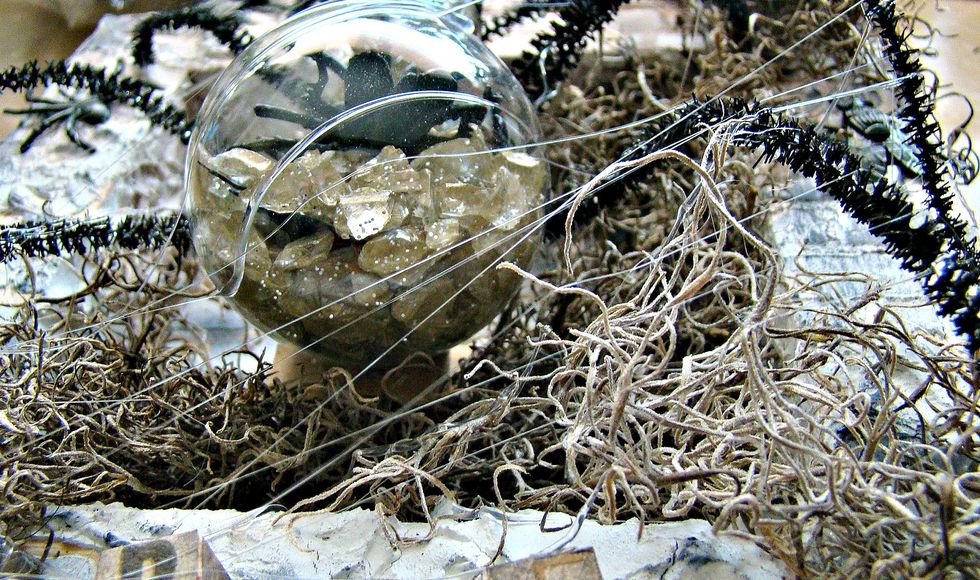 To make spider webs, take your hot glue gun and drizzles the strings from the hot glue across your project.
And there you have it.... a boooootiful new Halloween decor piece for your home.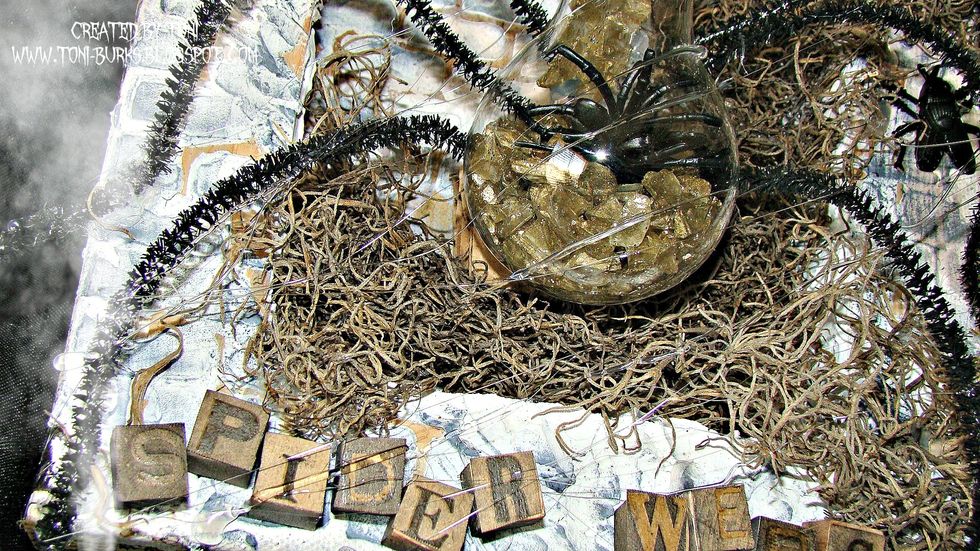 For more fun inspiration I would love for you to follow me here http://toni-burks.blogspot.com/ https://www.pinterest.com/tonilburks/ and https://www.facebook.com/toni.burksgrijalva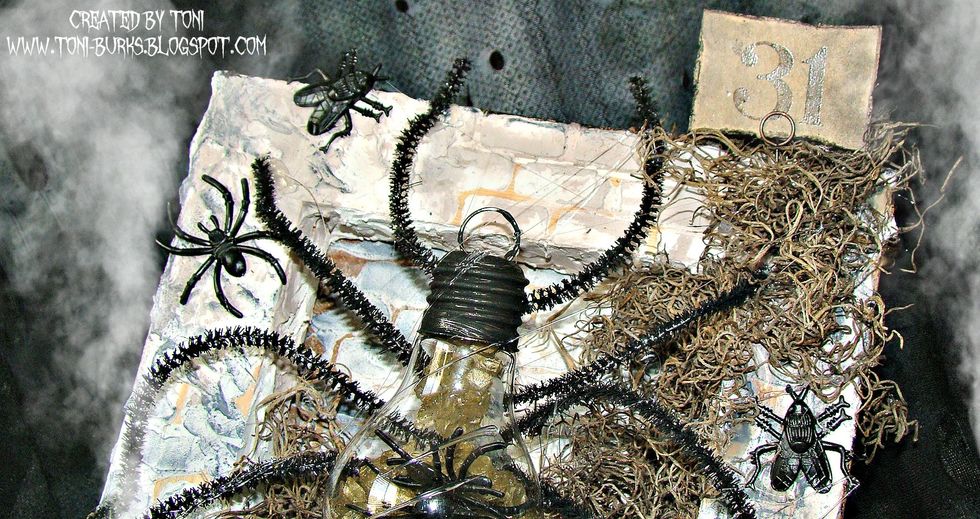 Regarding the supplies with * in front of you can purchase these Art Anthology products here https://www.artanthology.net/
Canvas
Light Bulb
Floral Glass Filler
Floral Moss
Pipe Cleaners
*Mud Texture Paste
*Sorbet-Black Leather Jacket
*Colorations- Warm
*Stone Effects-Concrete
Hot Glue
Decorative Napkin to Decopauge
Mod Podge
Wooden Blocks for Letters
Ideaology Paper Stash Halloween
Toni Burks-Grijalva
♥ getting messy with my inks & paints. I hope I can provide some fun tutorials for your creative journey. Visit my blog @http://www.toni-burks.blogspot.com/
Rancho Cucamonga, California