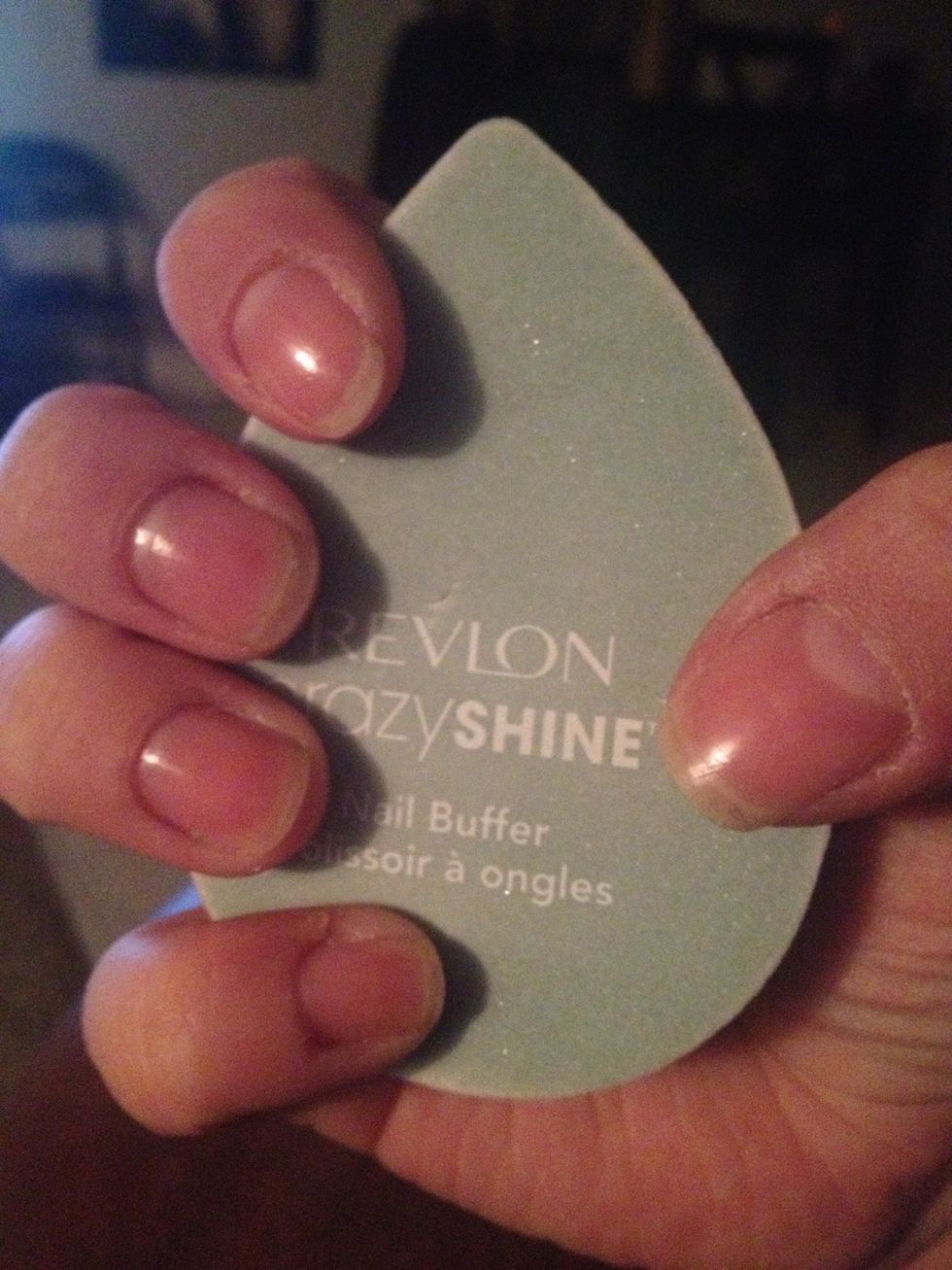 Get your nails ready, buff, and apply base cost since we will be using black. Black usually stains nails if applied without basecoat.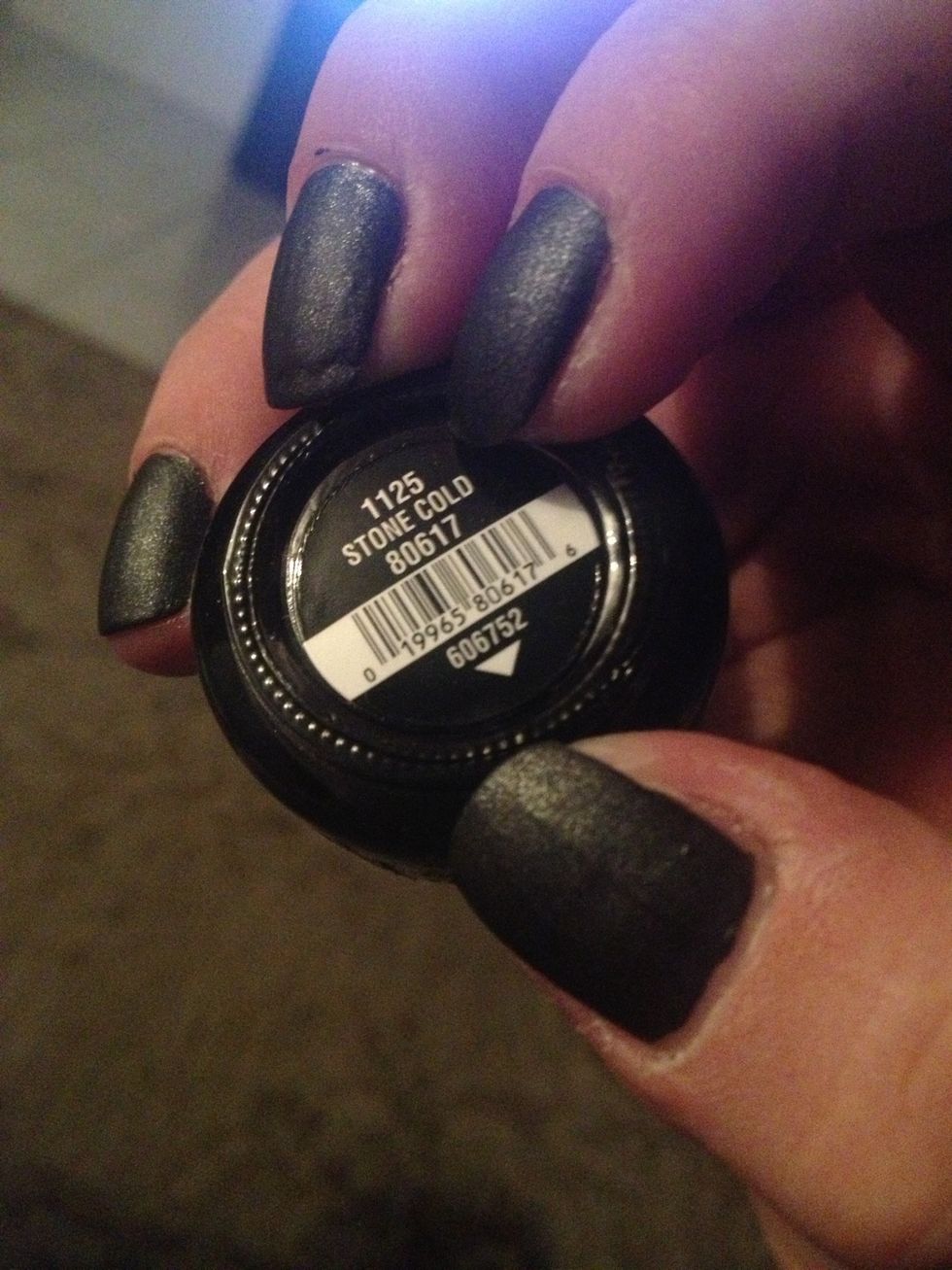 Apply your black polish, matte polish leaves a scary look even by itself. This is by China Glaze.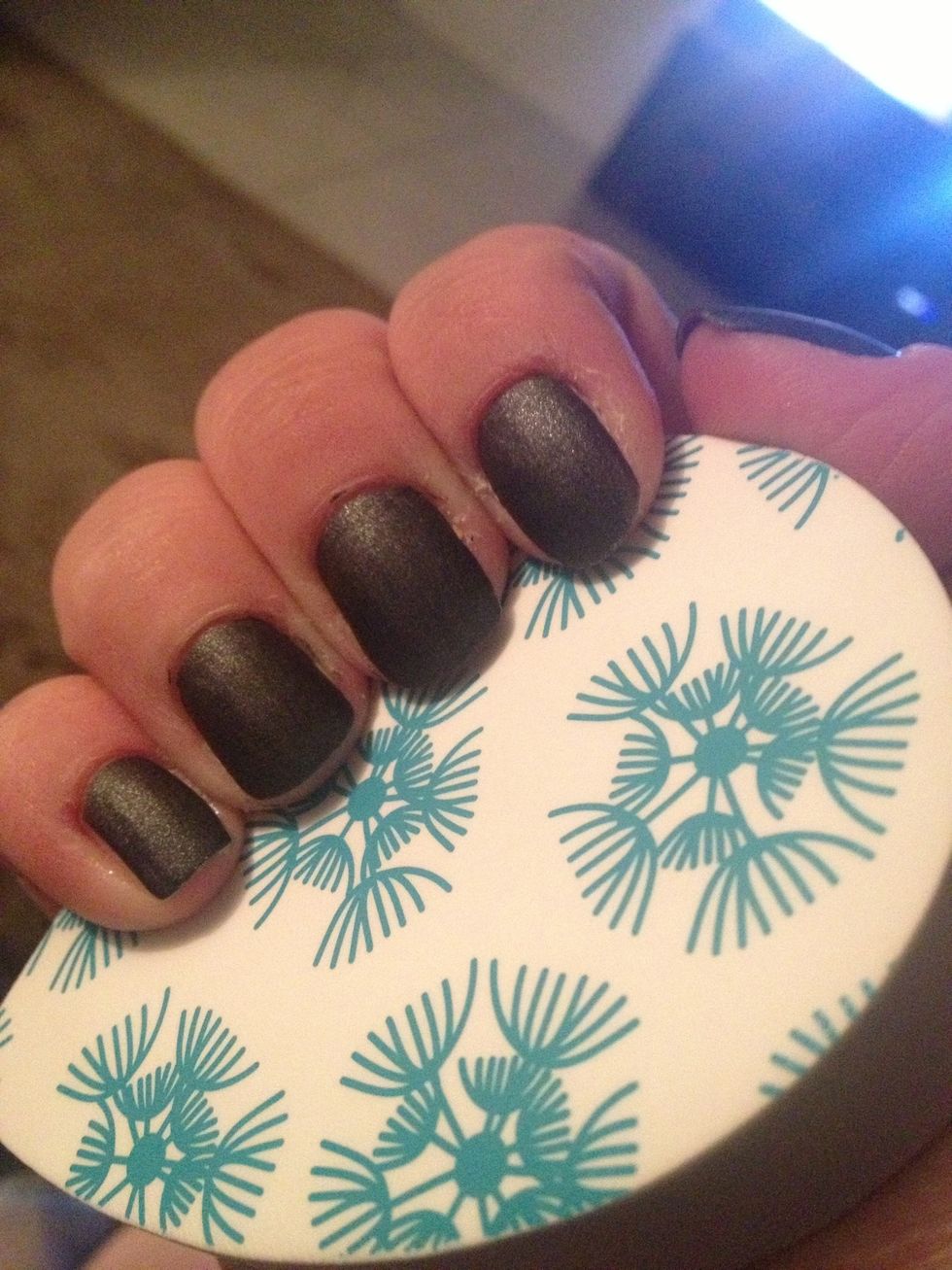 Your design is going to show up best when your nails are held at an angle like this.
Start off with two diagonal dots. Line up the dots to make sure they're in the same spots in each nail.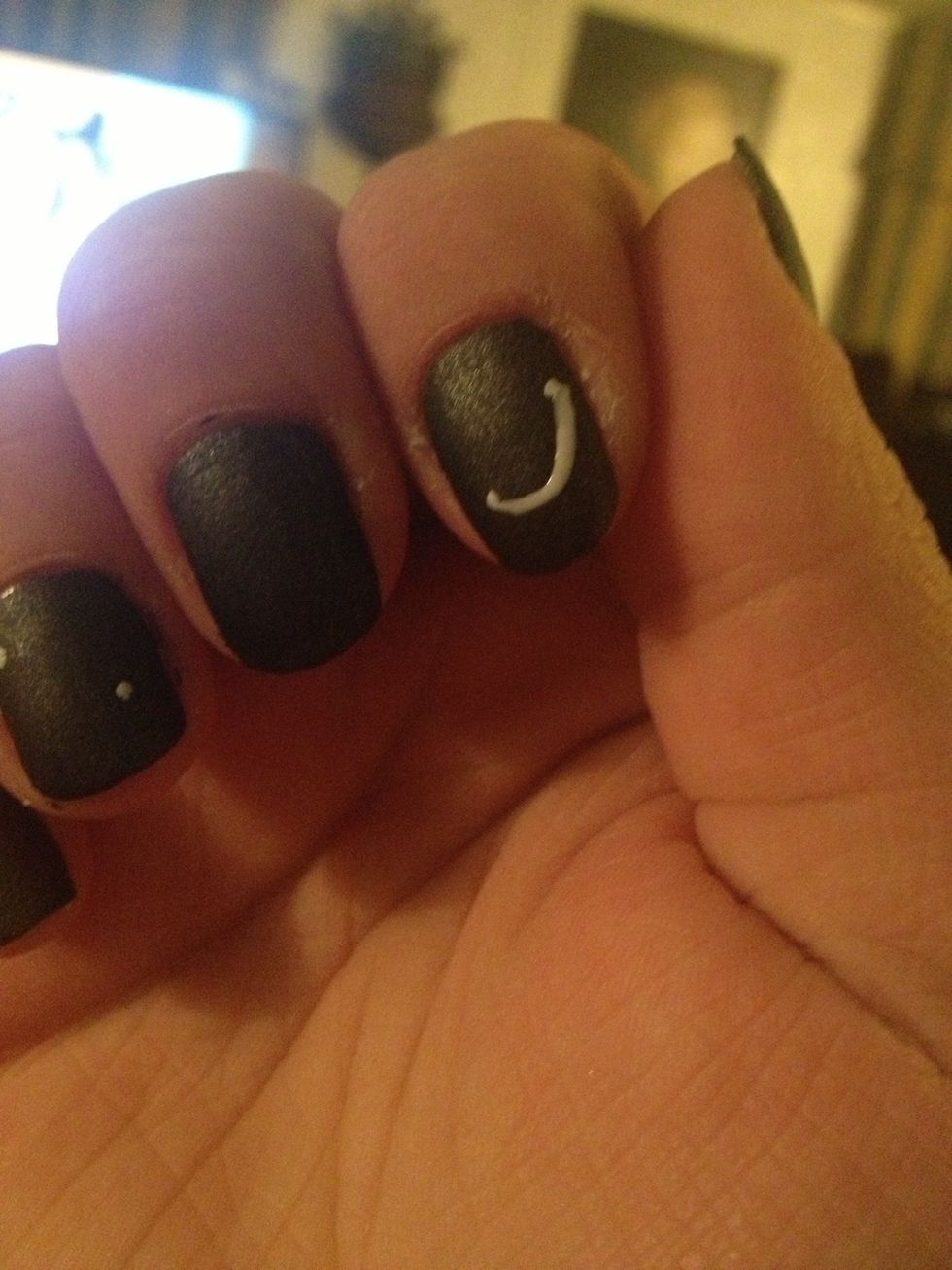 Do a curved line going from one dot to the next. This is the outline if your cats eye.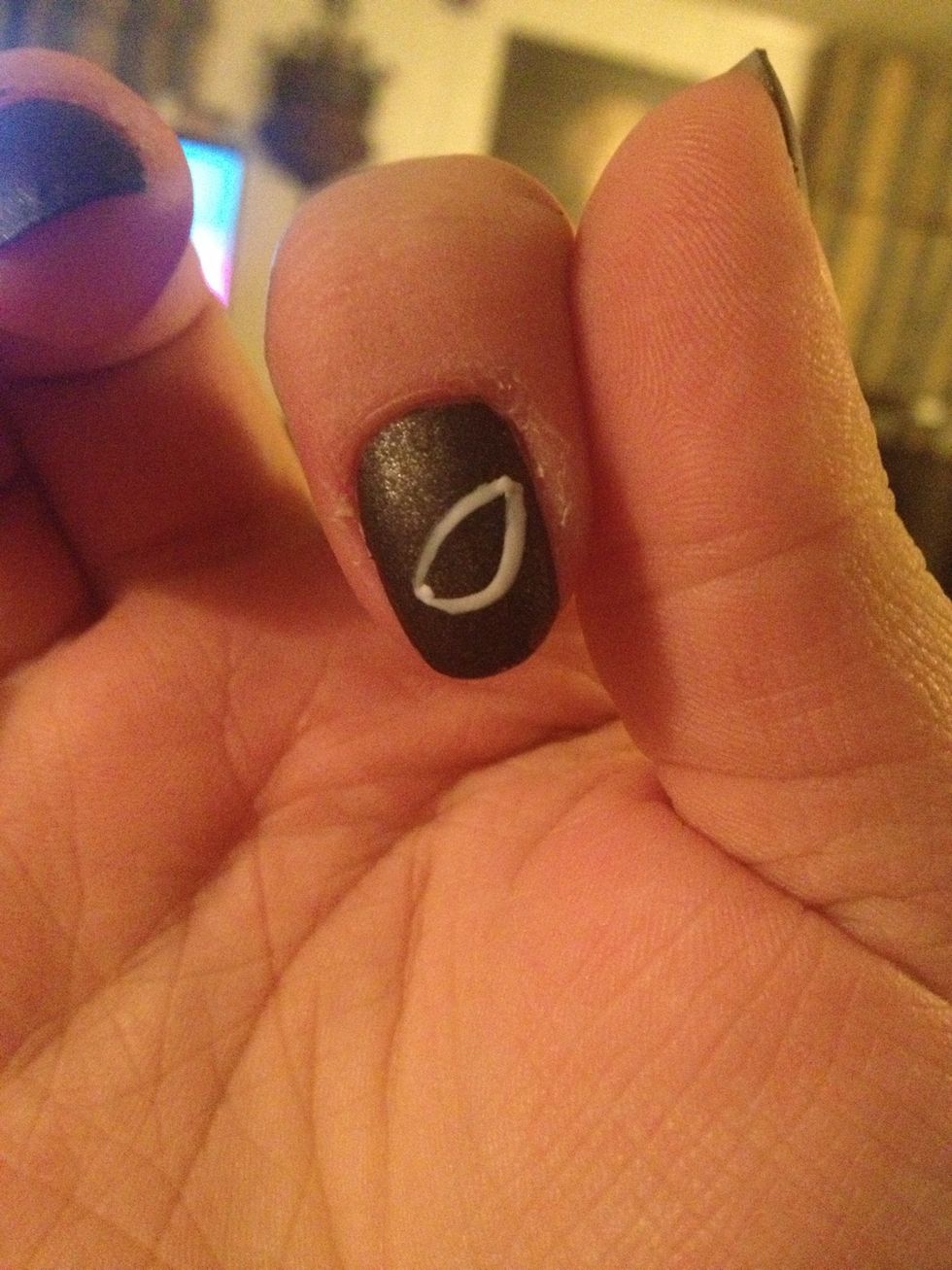 Add your second line.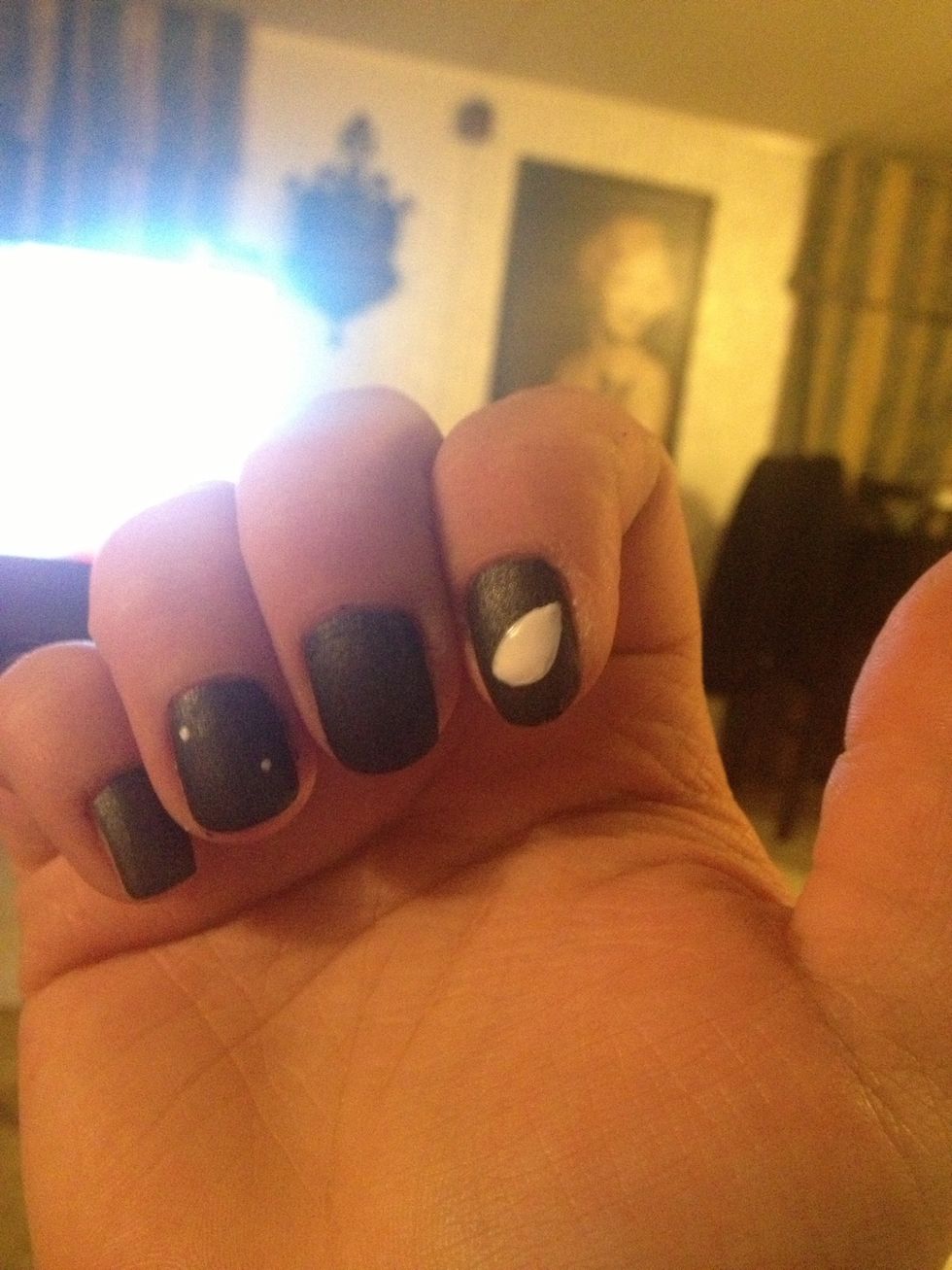 Fill in with white. We are using white because the green will pop off more if applied to a white base, rather than applied directly to the black.
Do it to both eyes.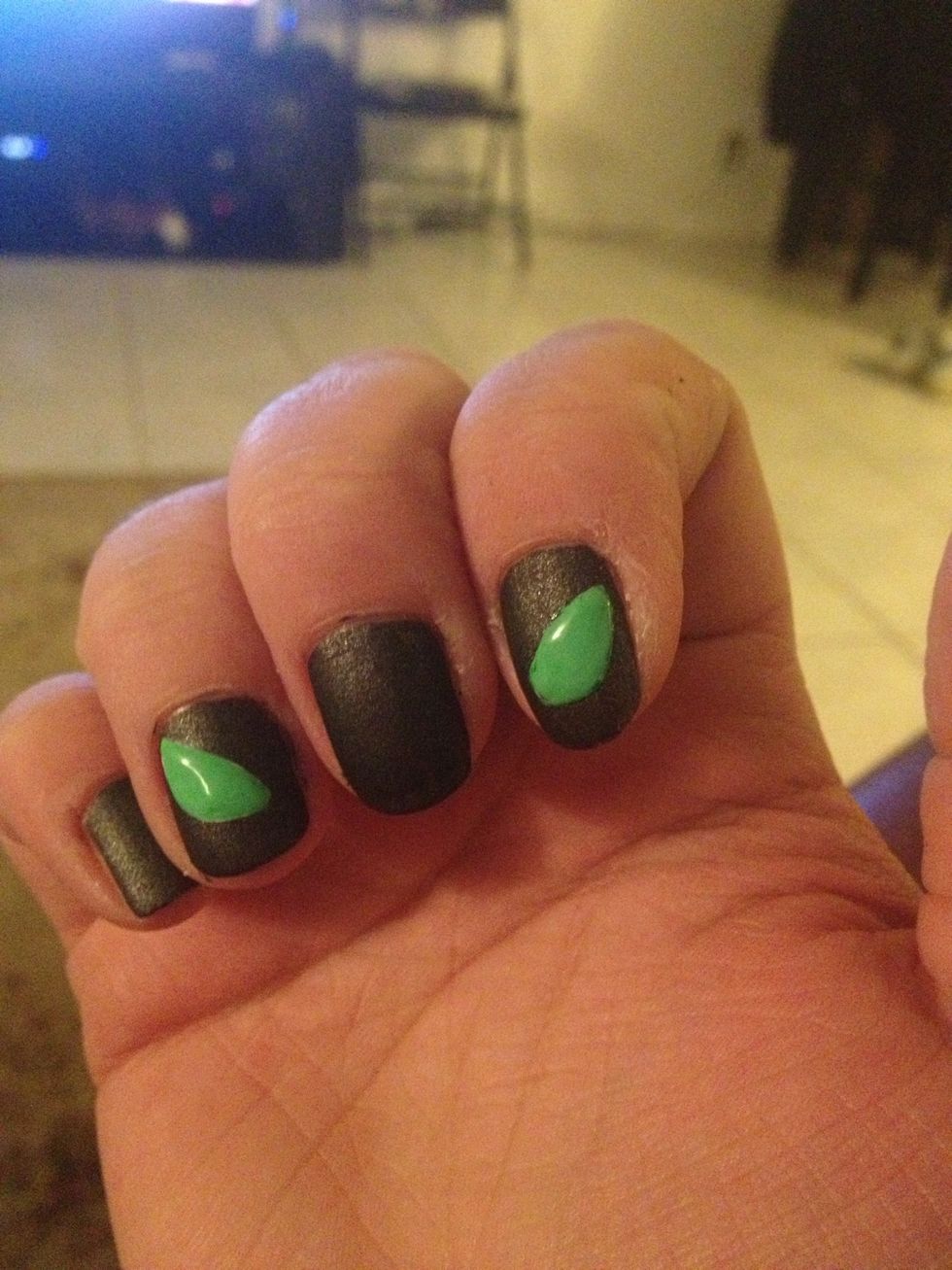 Add your green, if your green was dark like mine, add some white and green to a mixing plate to create a light green :)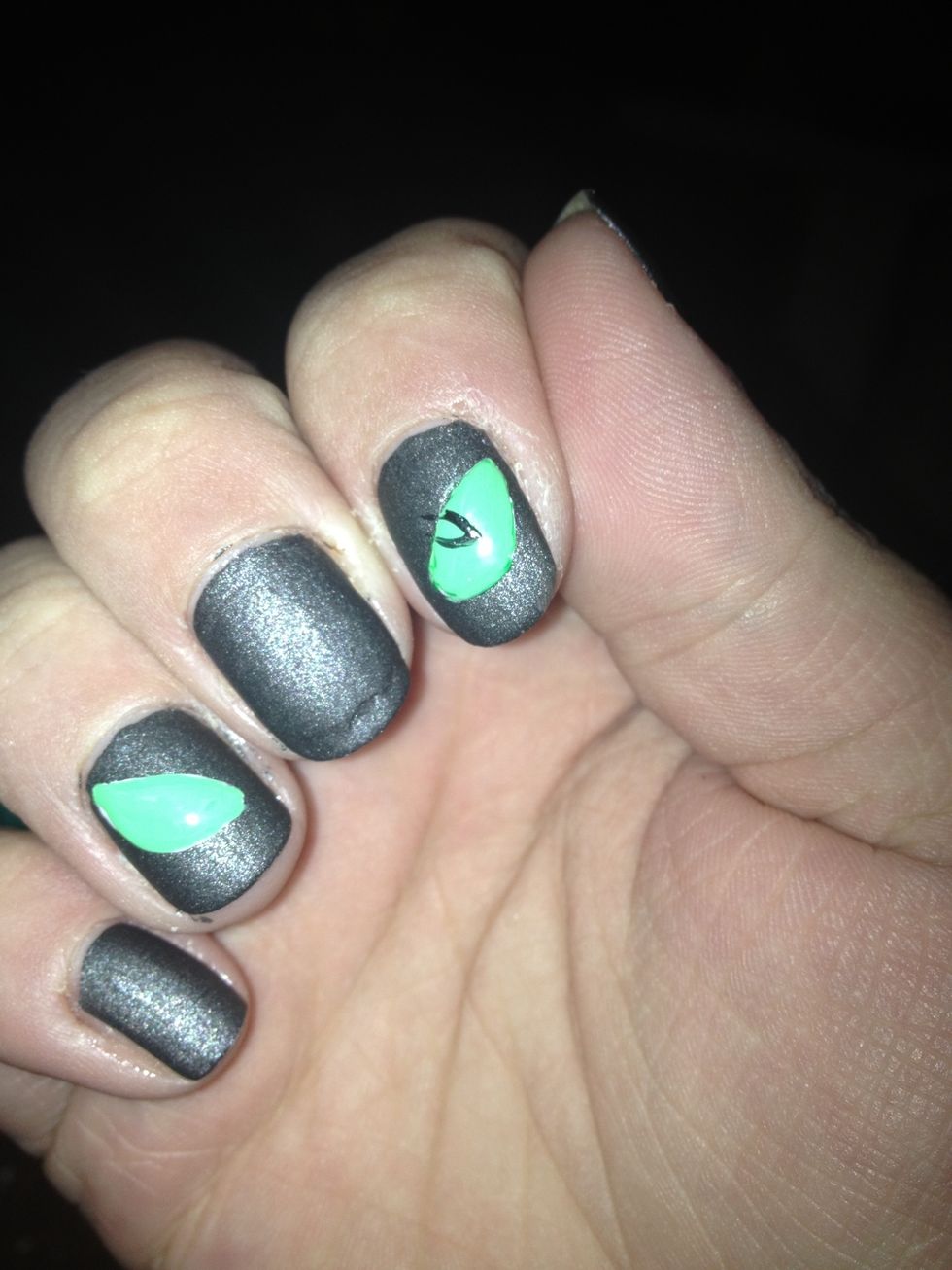 Now for the puples. Start at the middle of the eye and bring your Striper to the top of the eye
Fill in
Repeat on the other eye
I added a turquoise to add some detail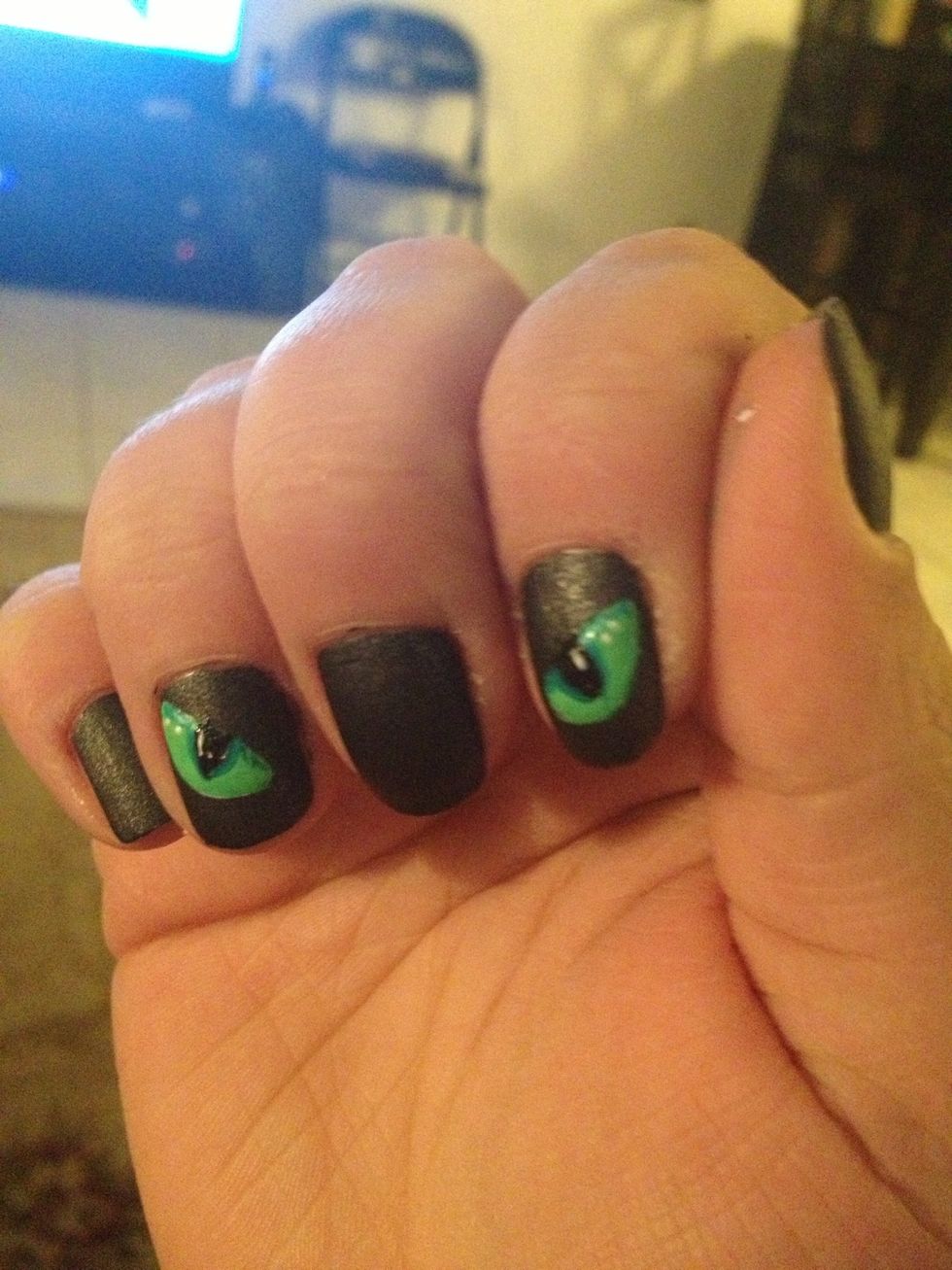 Add some white dots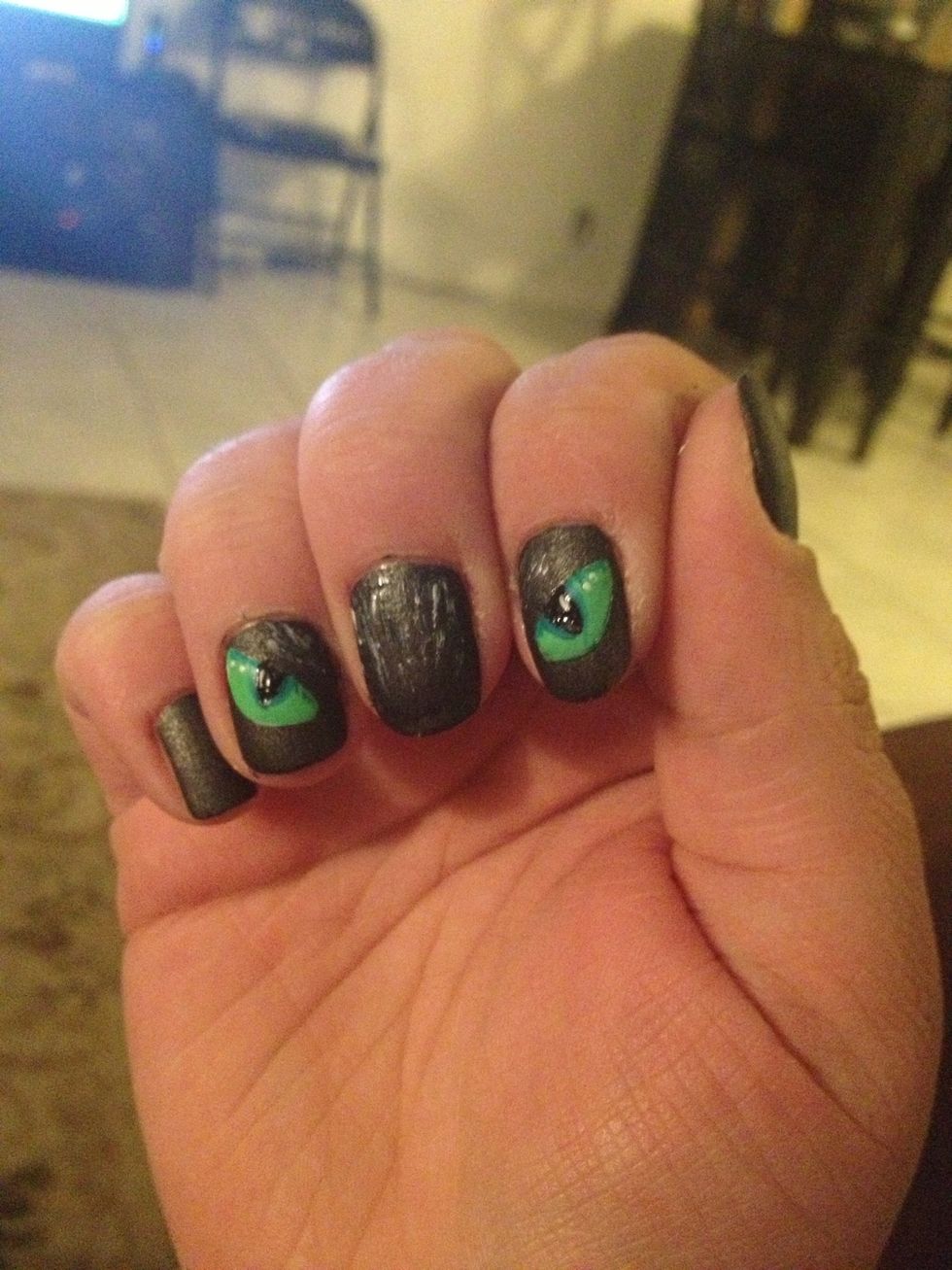 White lines in the puples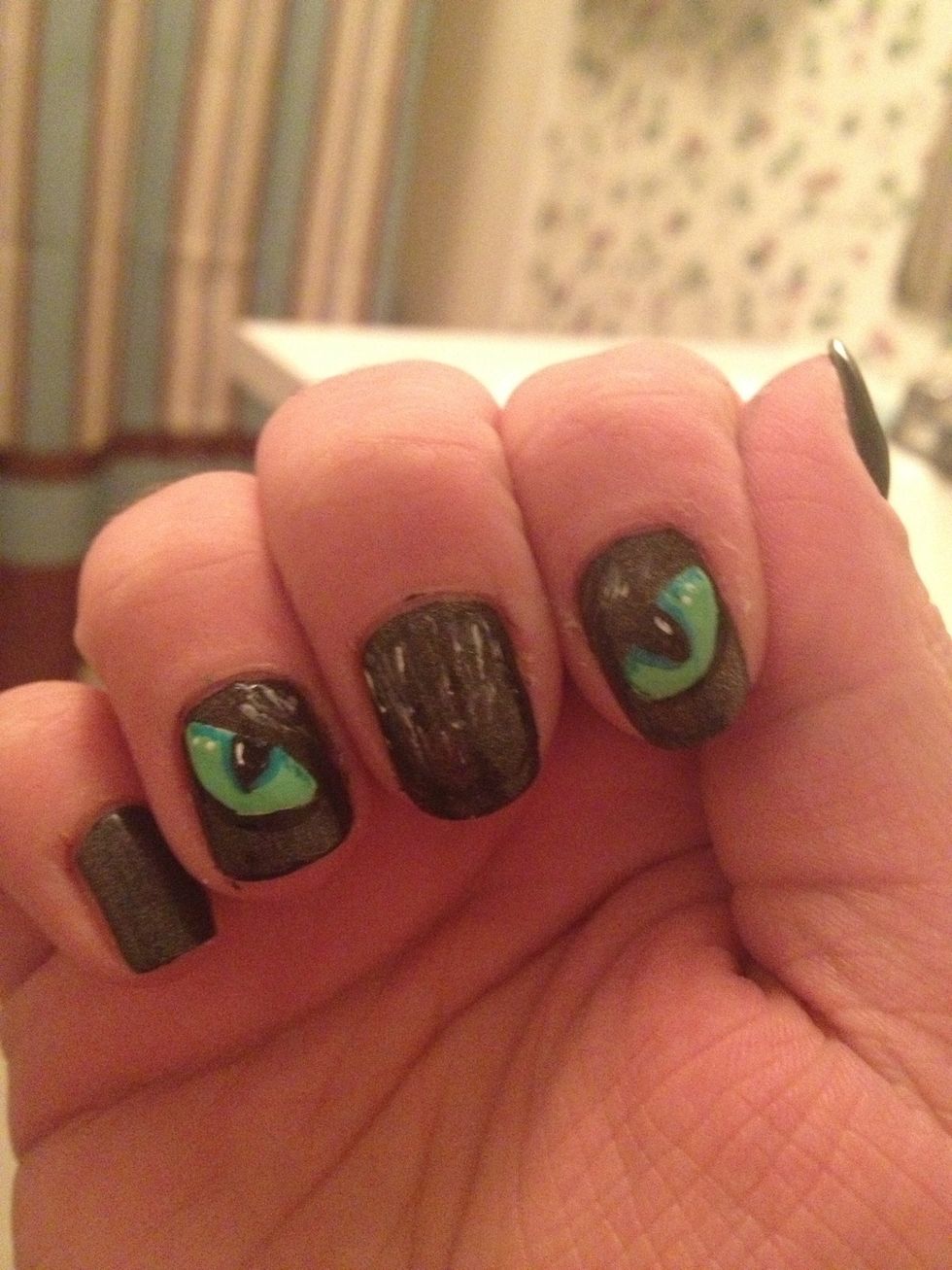 I took white and black mixed it up and lightly brushed in the middle finger to look liked wirey grey hair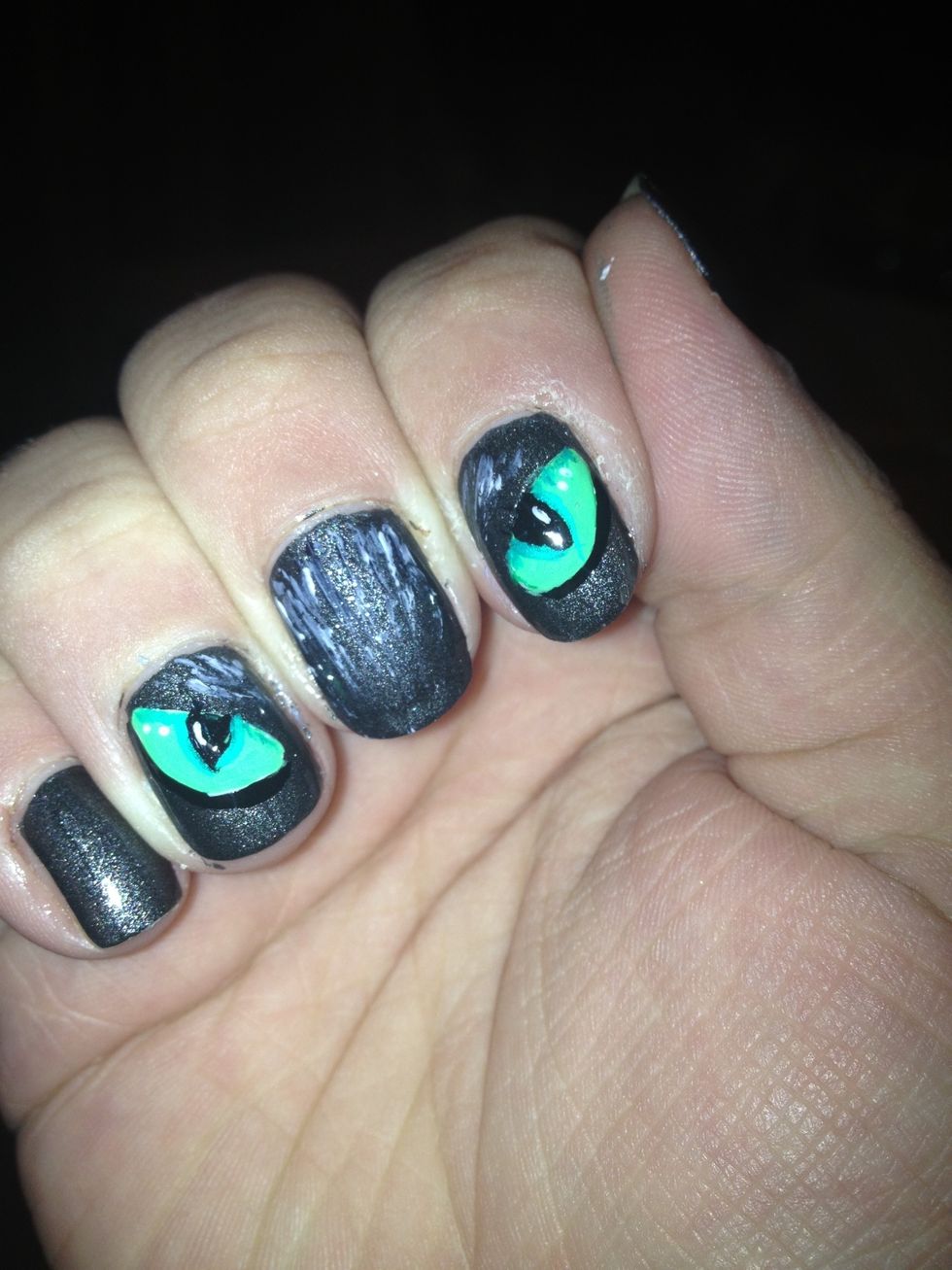 Bright photo :)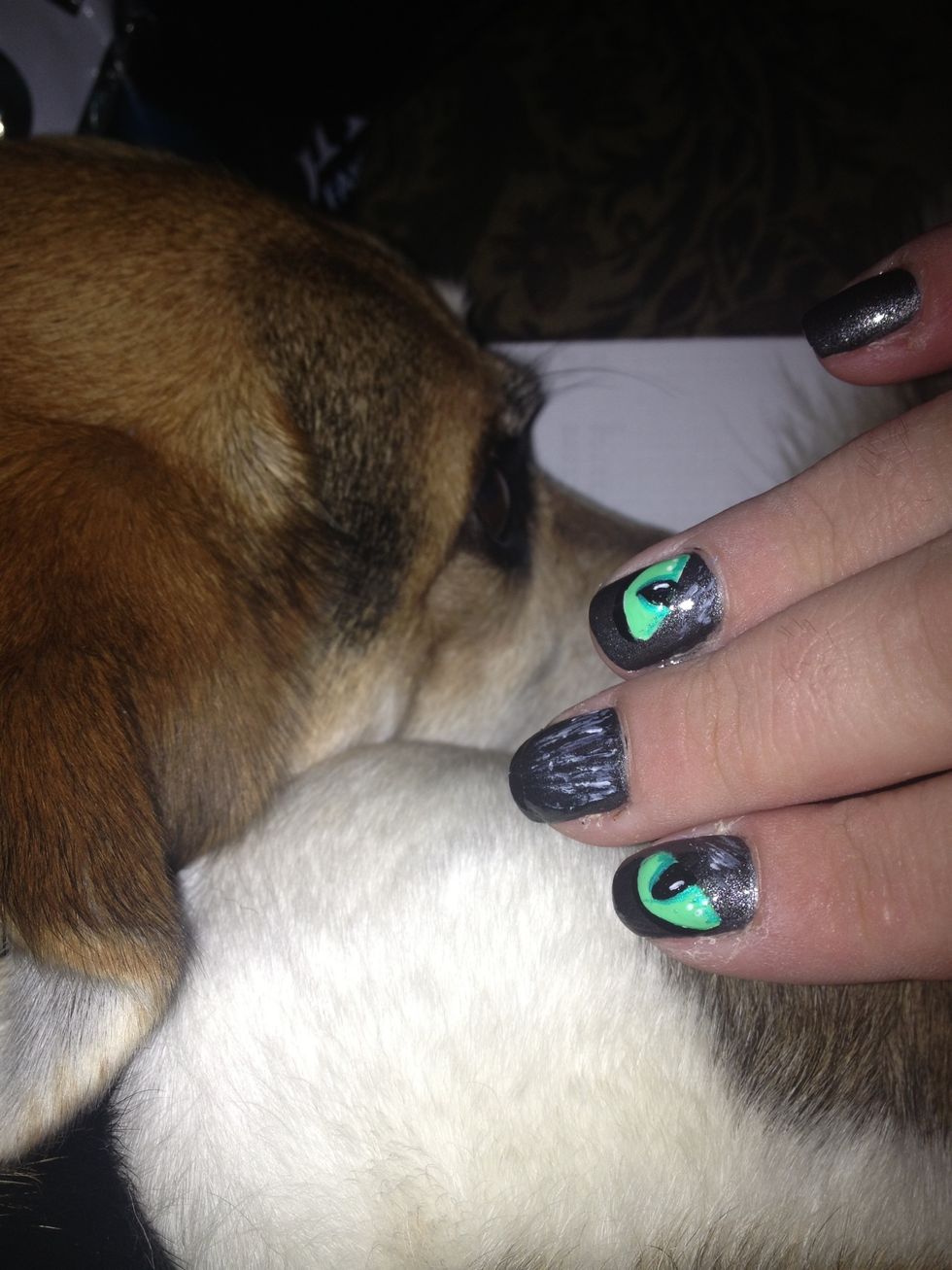 And say hi to Bella, our rescue dog, she loves watching me paint <3
The creator of this guide has not included tools
Fabulocity By Jessica
Follow my Instagram @fabulocitynails\n\nPlease feel free to request designs and ask questions.