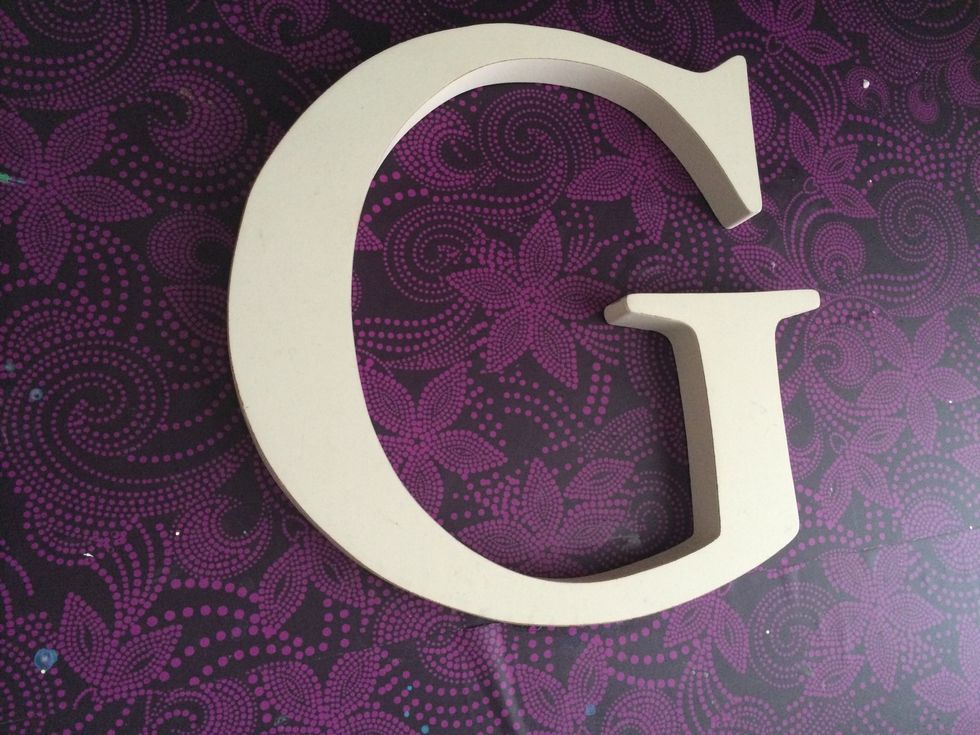 I found this letter already painted white but one not painter will be just as great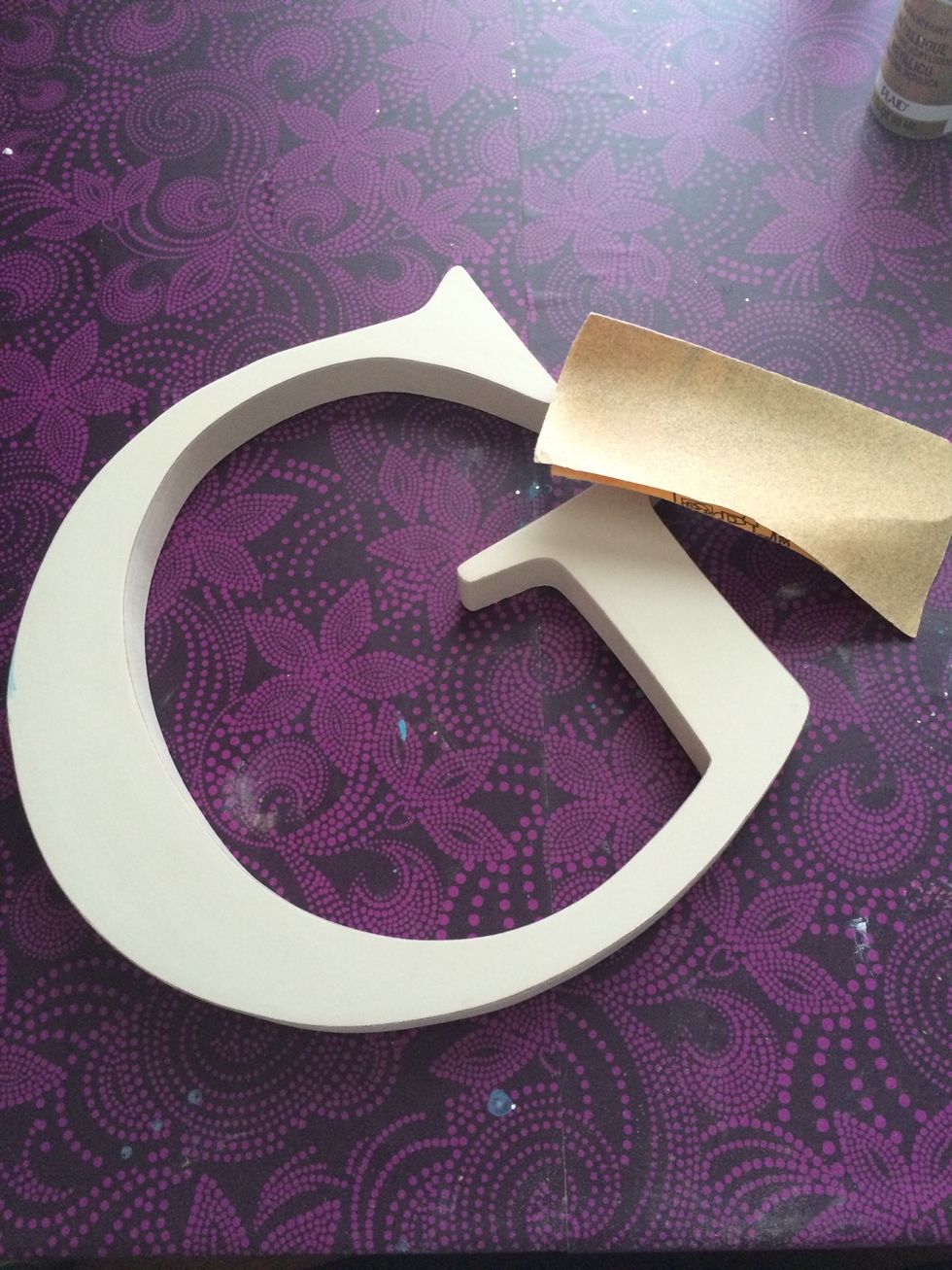 Since I found it painted I sanded it a bit so that the craft paint will stick better.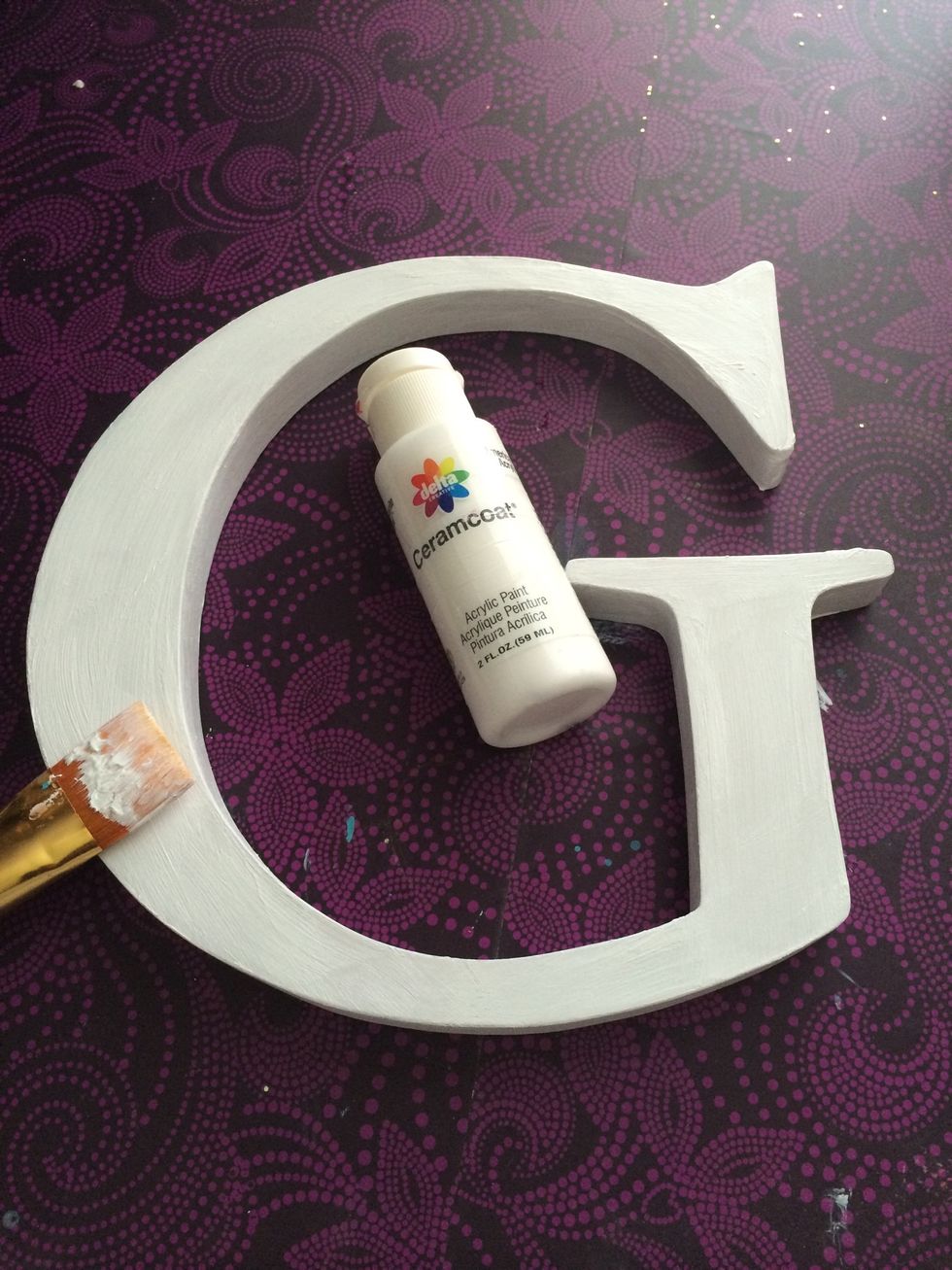 After I sanded and wiped my letter down I painted one coat of white and let it dry.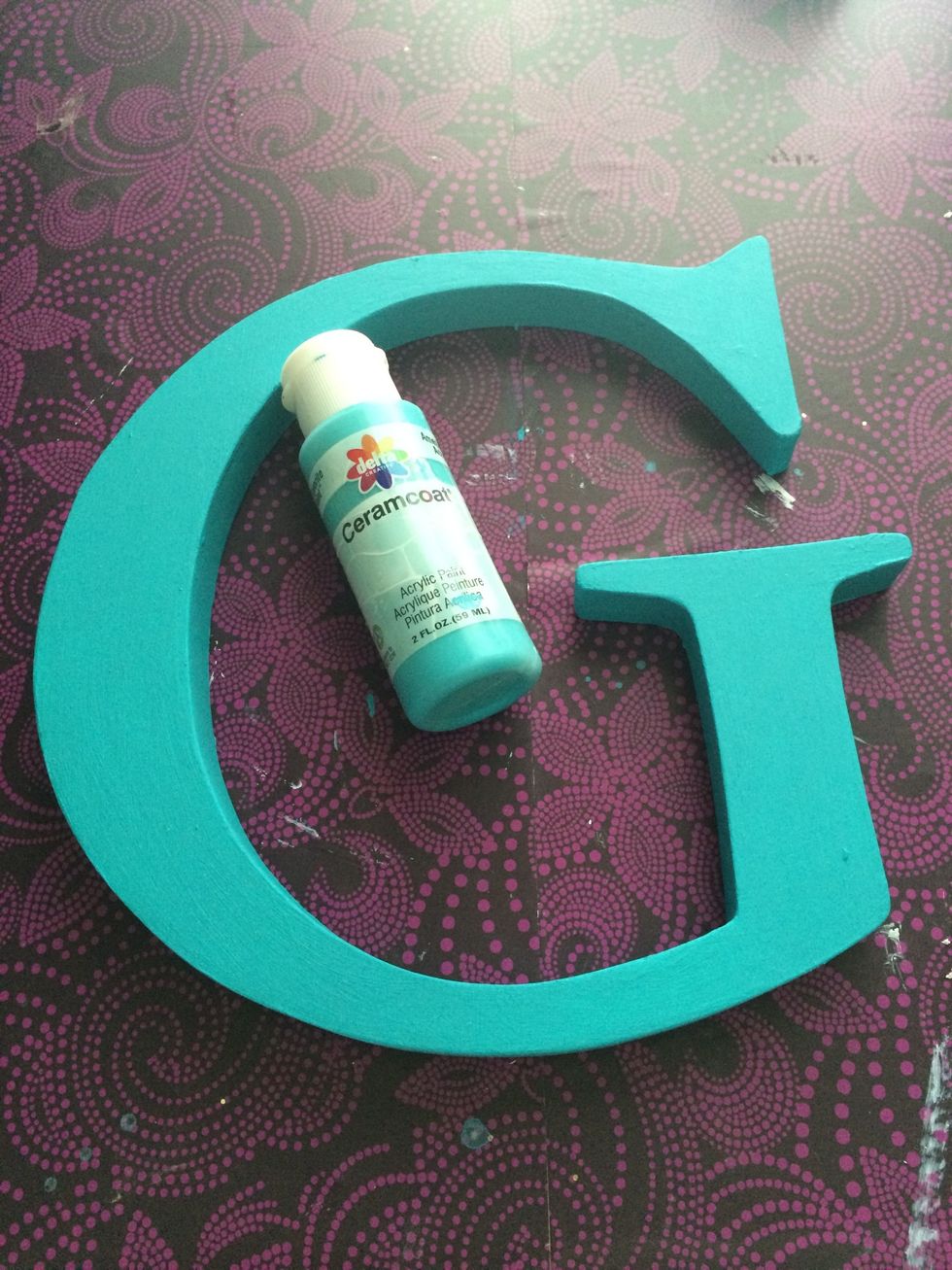 Once white is dried painted two coats of paint of your choice. Allow paint to dry between coats.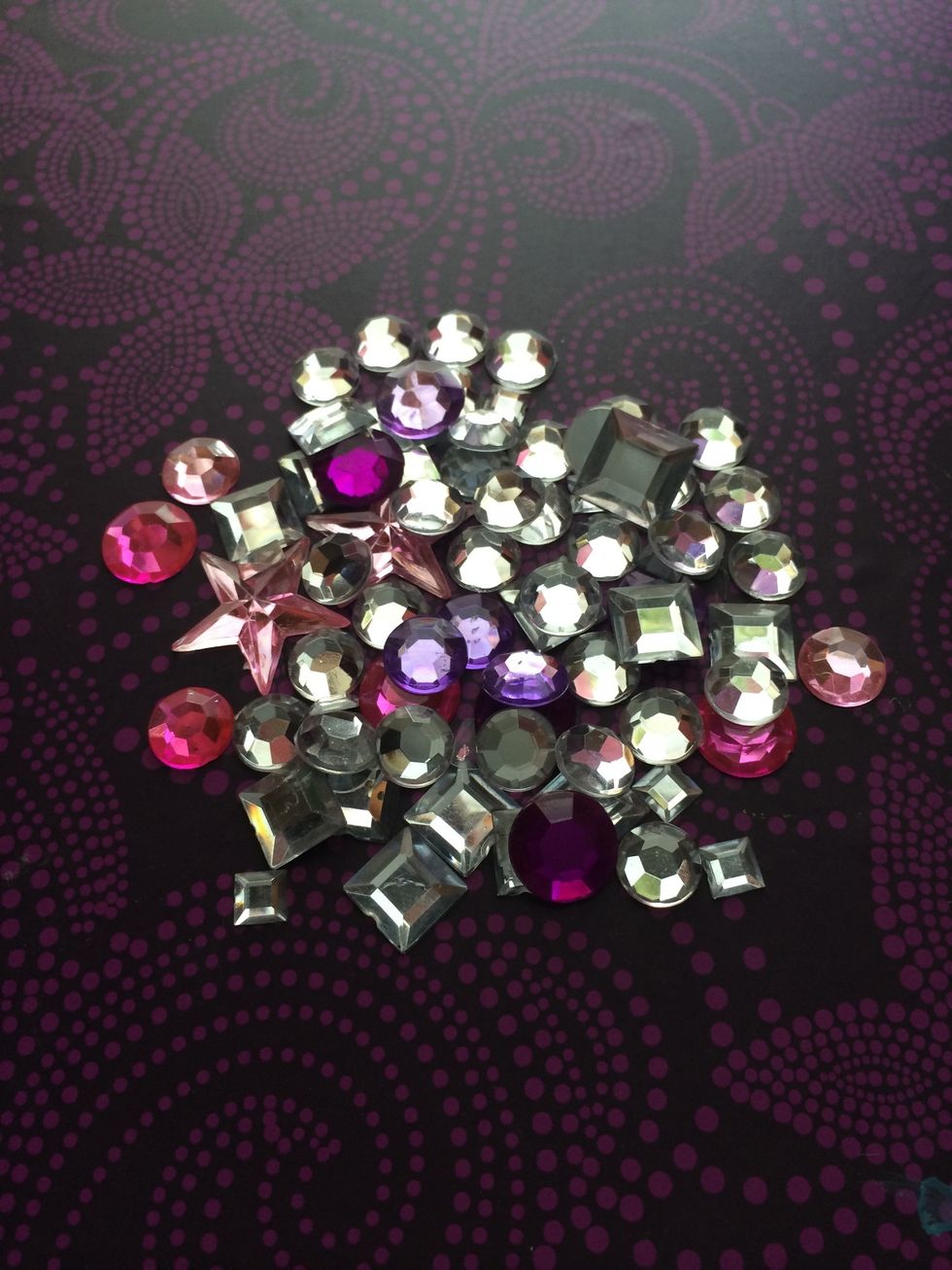 Gather jewels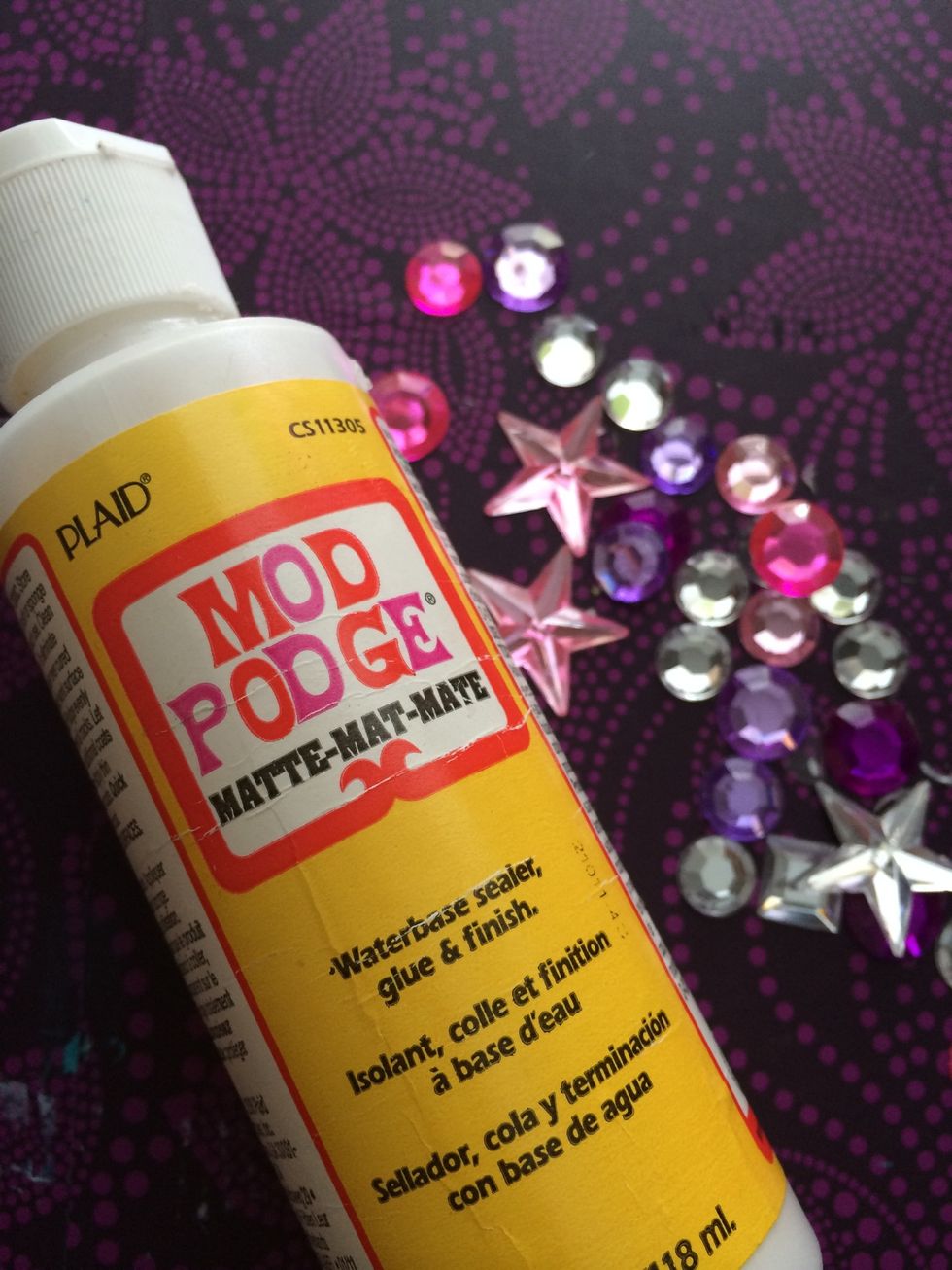 And mod podge--pictured is matte but I used satin.
Add glue to the back of jewels and affix to wooden letter as desired.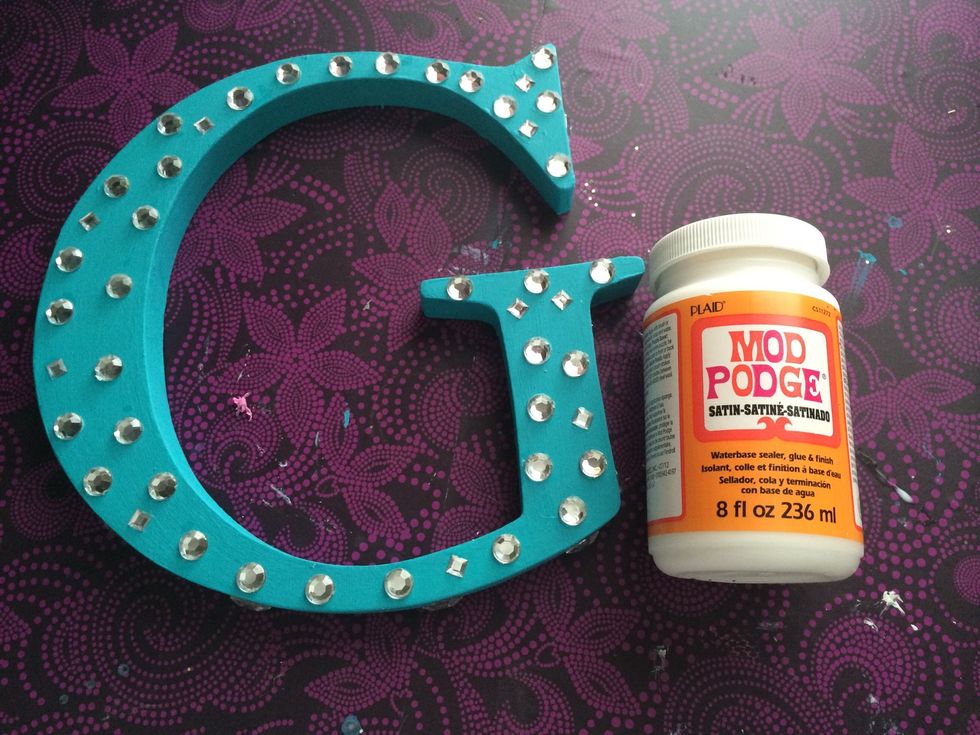 Like so...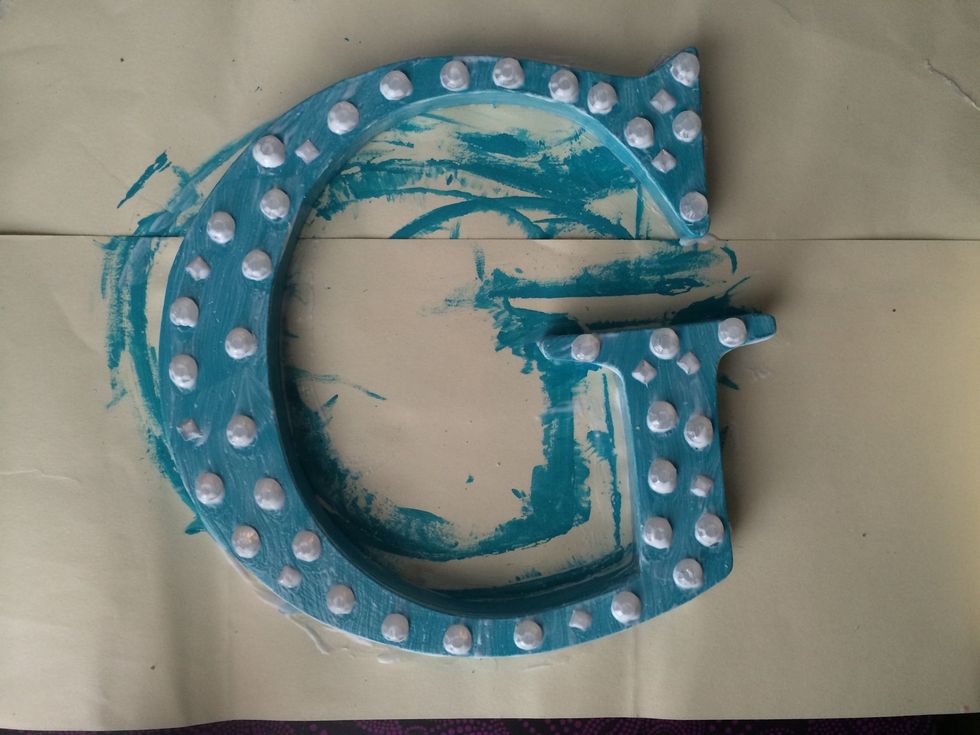 Elective - add mod podge with clean paint brush.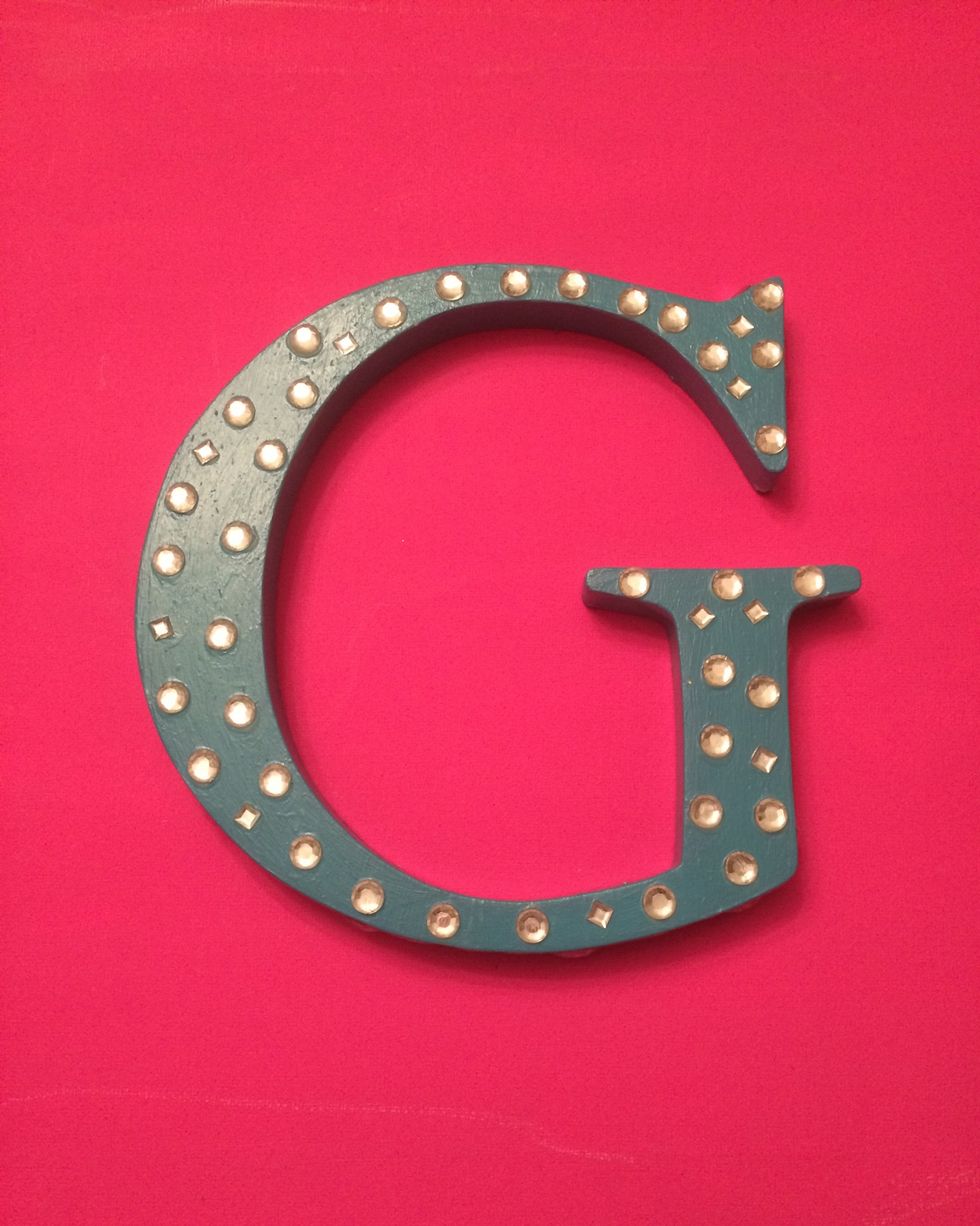 We have a winner!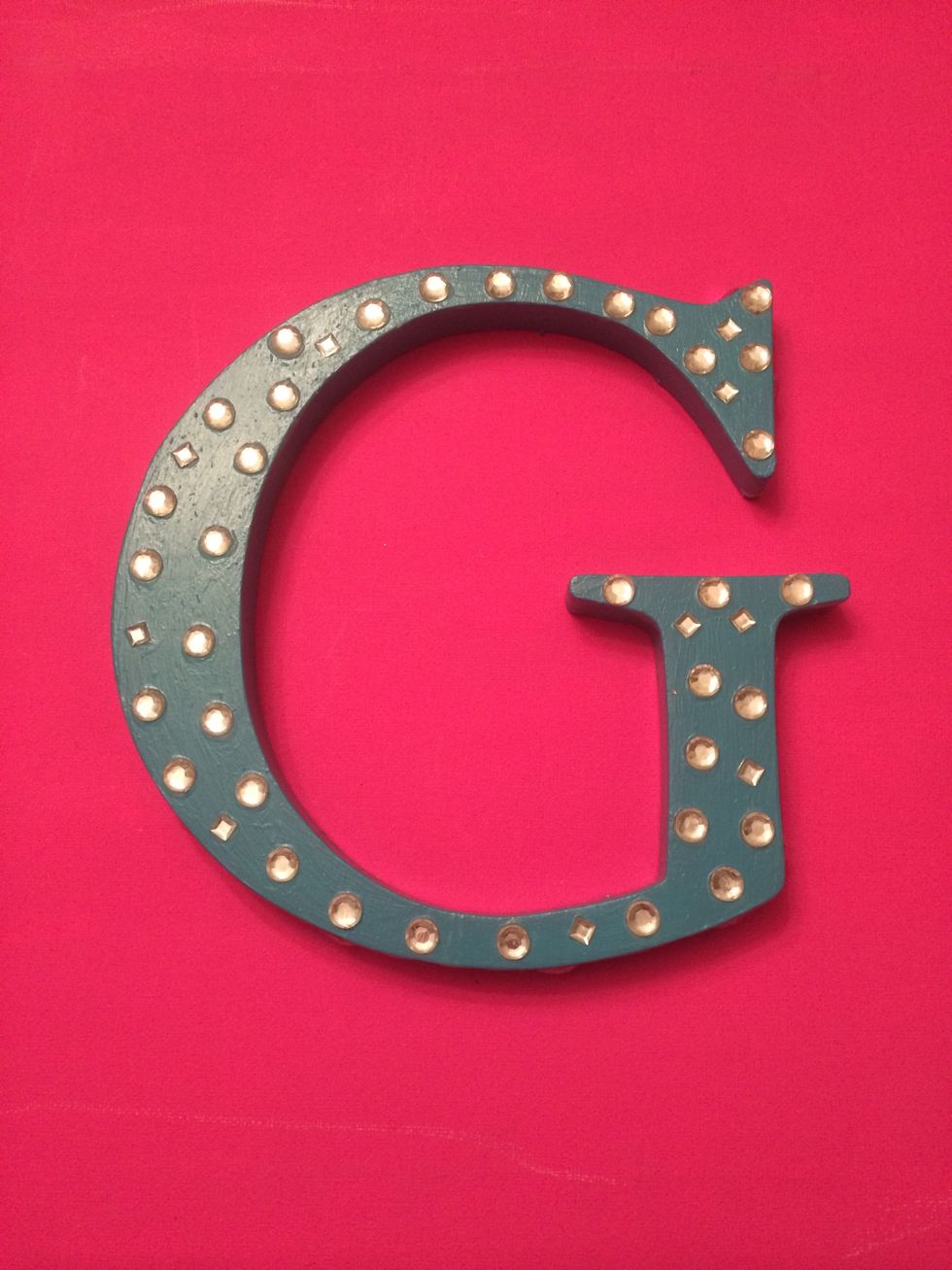 We have a winner!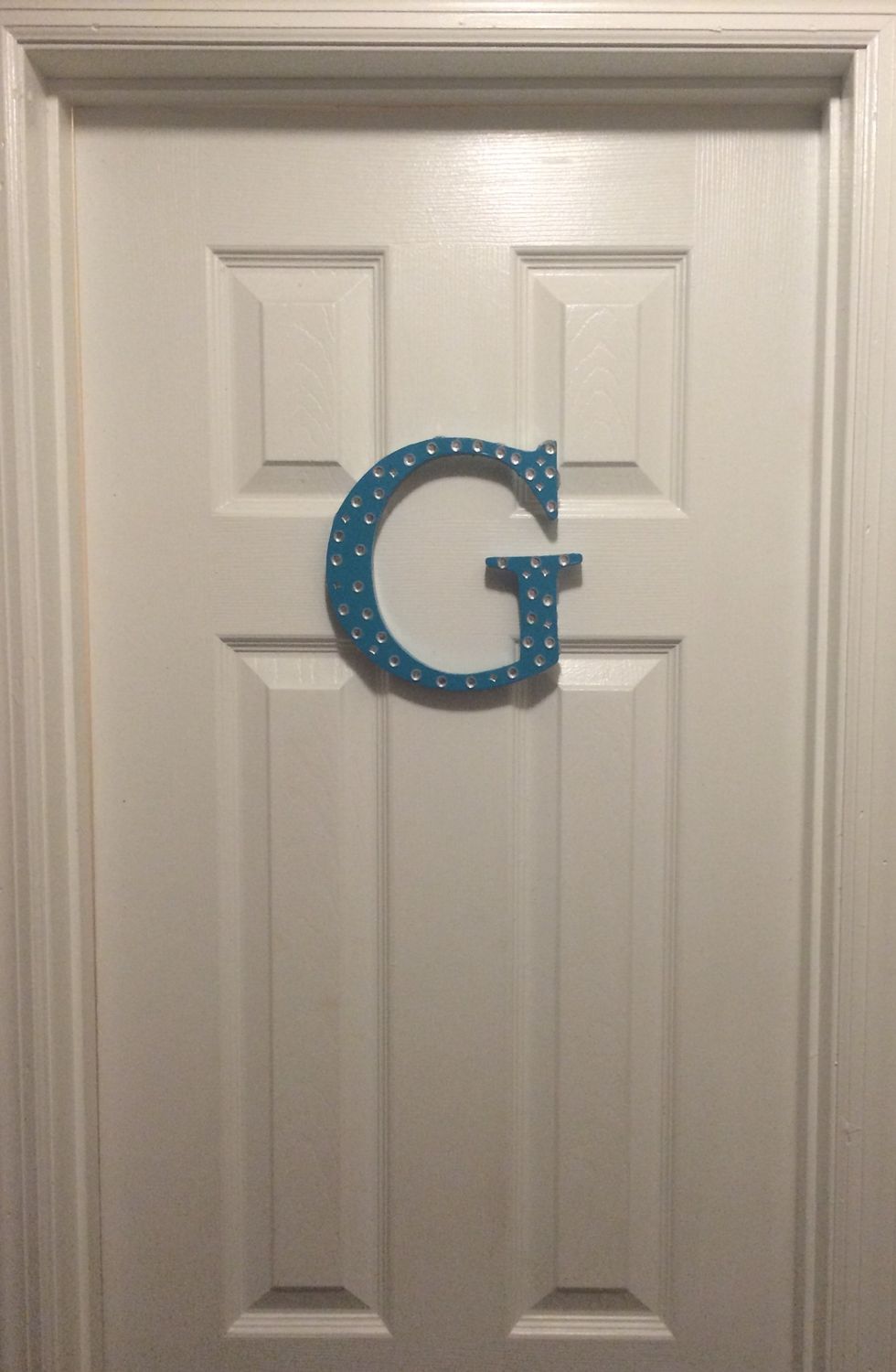 Add adhesive, glue dots, nails to hang.
Hang art to personalize any area!
Wooden letter
Craft paints
Jewel embellishments
Mod podge
Paint brushes
Adhesive