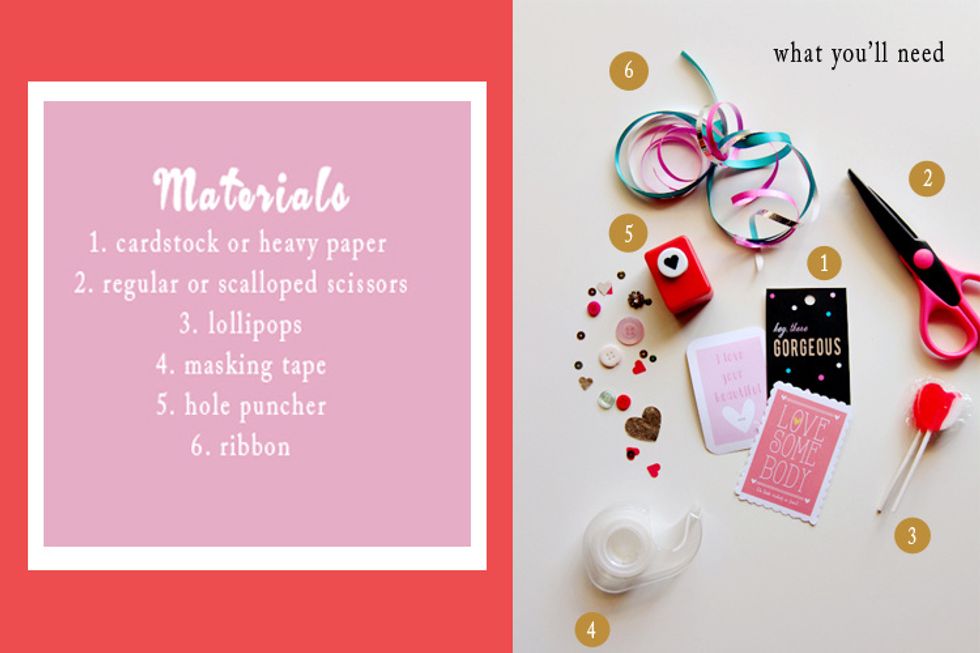 Step one: Print out your favorite social media valentine design at www.go.cosmeticsocialmedia.com/love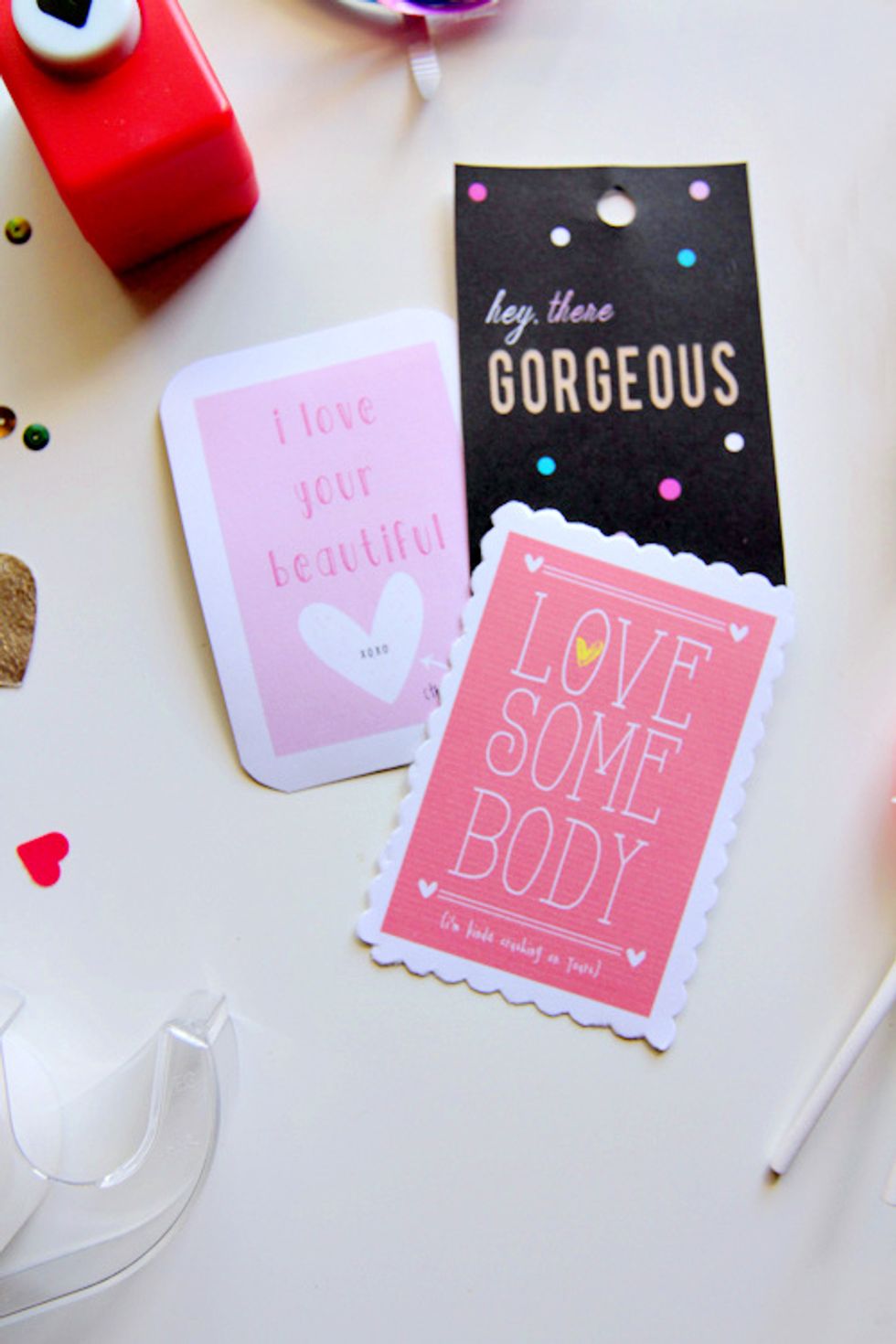 Step Two: Cut your cards to make rounded, scalloped or sharp edges.
Step Three: Punch a hole at the top of each card. Make sure you leave enough room at the top to create a circle. Single hole punchers are the easiest to be precise and center your circle.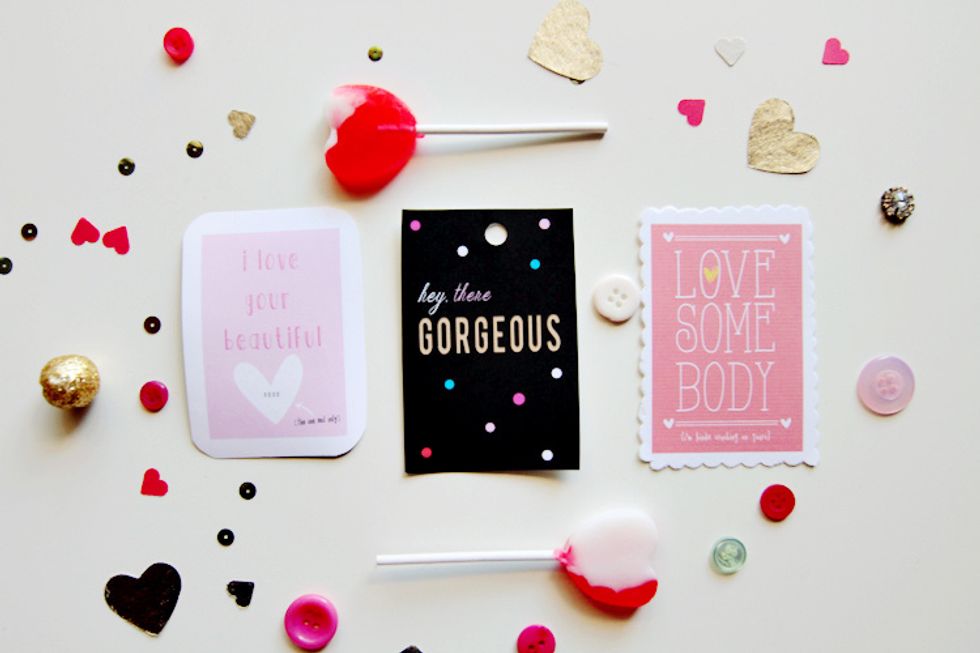 Step Four: Slide a lollipop through the hole and secure the stick to the back with masking tape. Use a small piece of tape if you are planning on writing a message on the back of each card.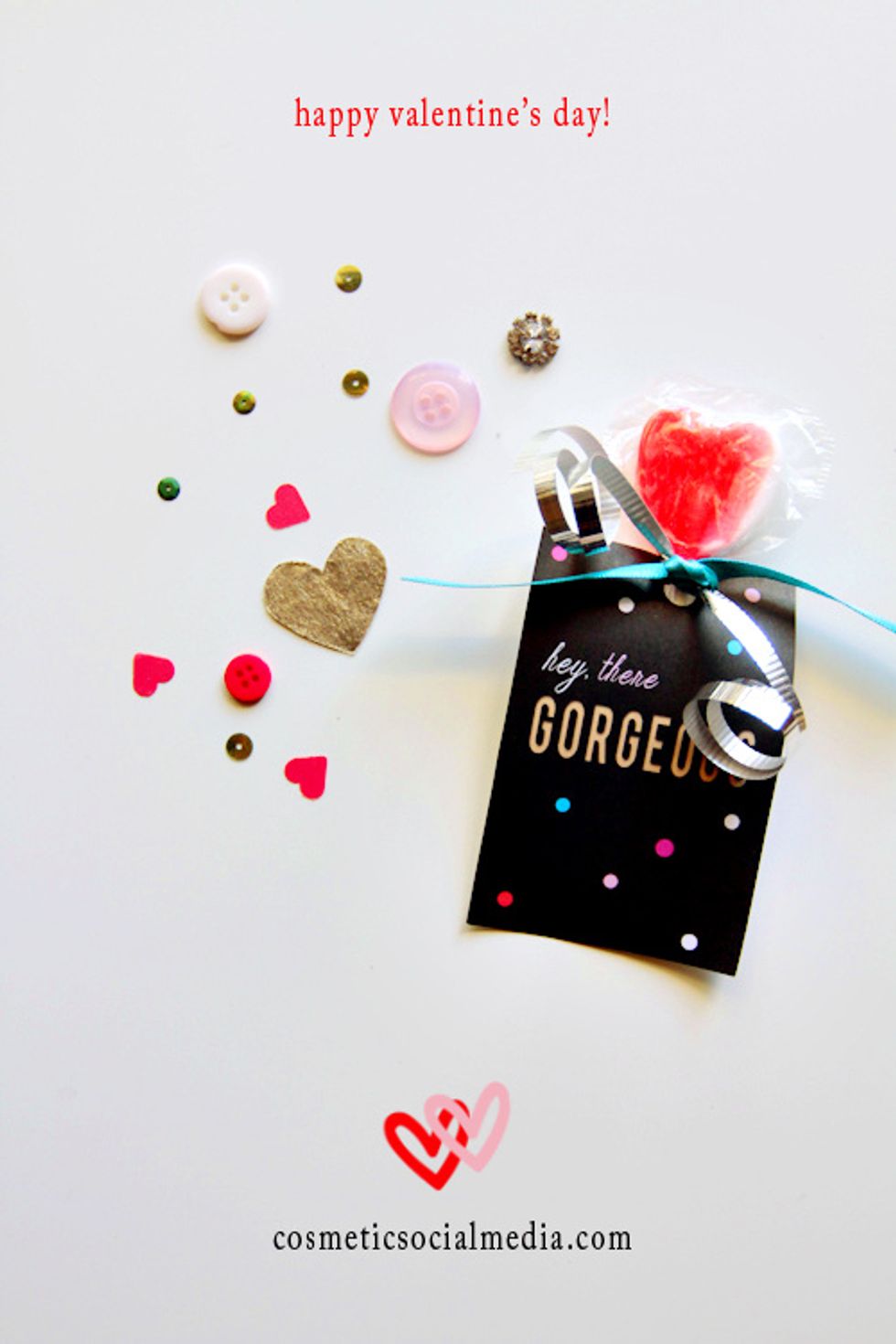 Step Five: Tie a ribbon or two around the neck of the lollipop and either curl your ribbon or make a bow. For bows, use a thin ribbon.
Step six: Write a sweet message on the back of your card and start spreading the love! Happy Valentine's Day from www.cosmeticsocialmedia.com
Card stock
Masking tape
Regular or scalloped scissors
Hole puncher
Lollipops
Ribbon