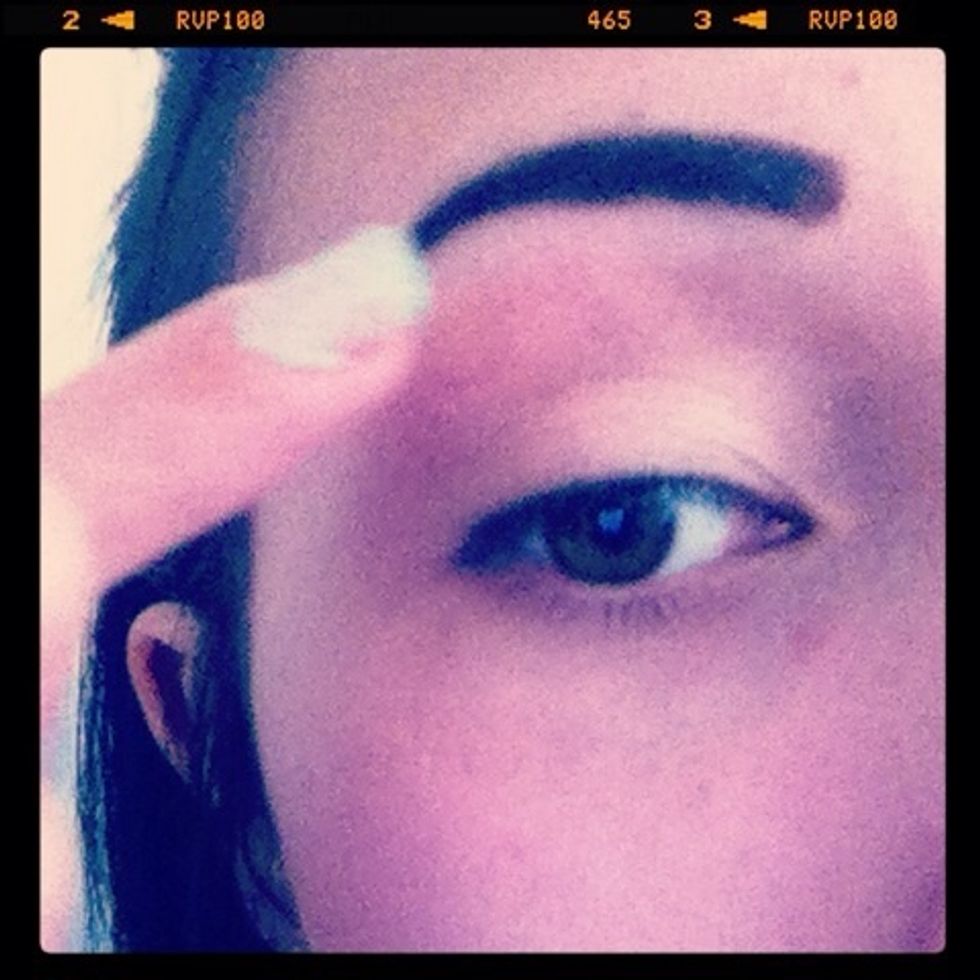 Start by dabbing your eyelid with your regular concealer.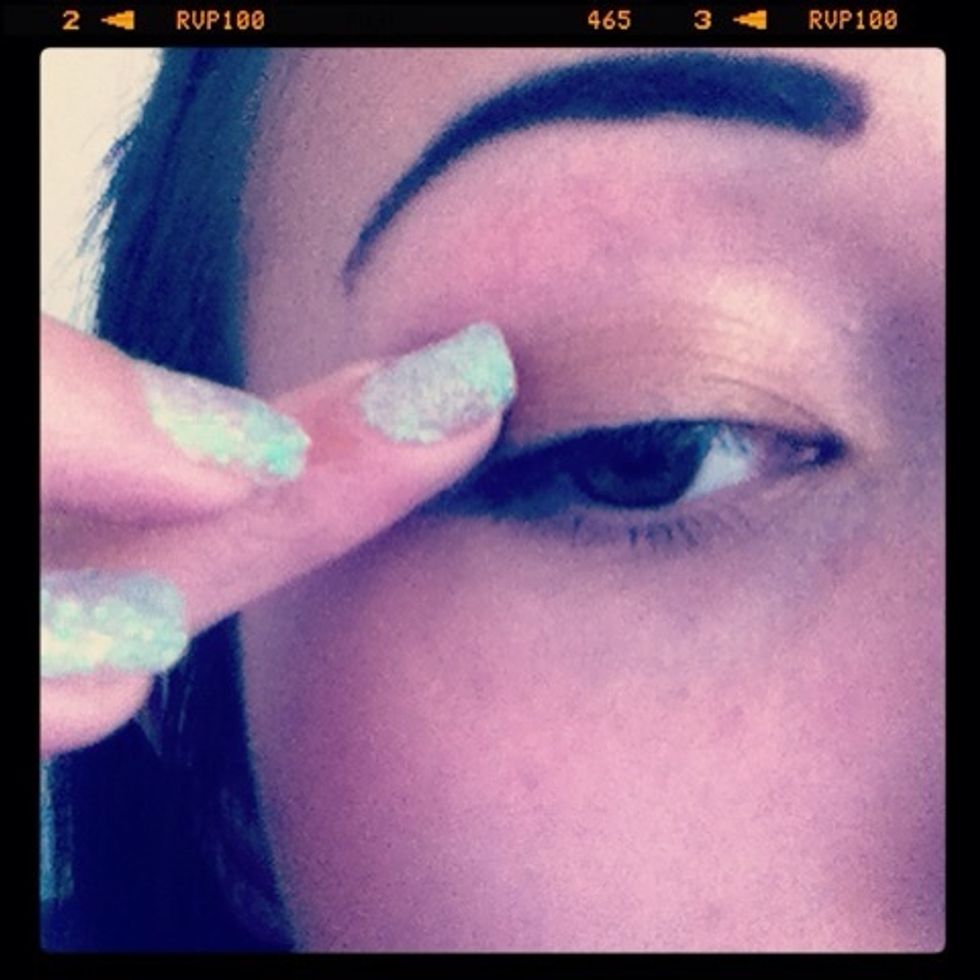 Cover your eyelid in bronze eyeshadow
Use your brush to dap some half way across your bottom lash line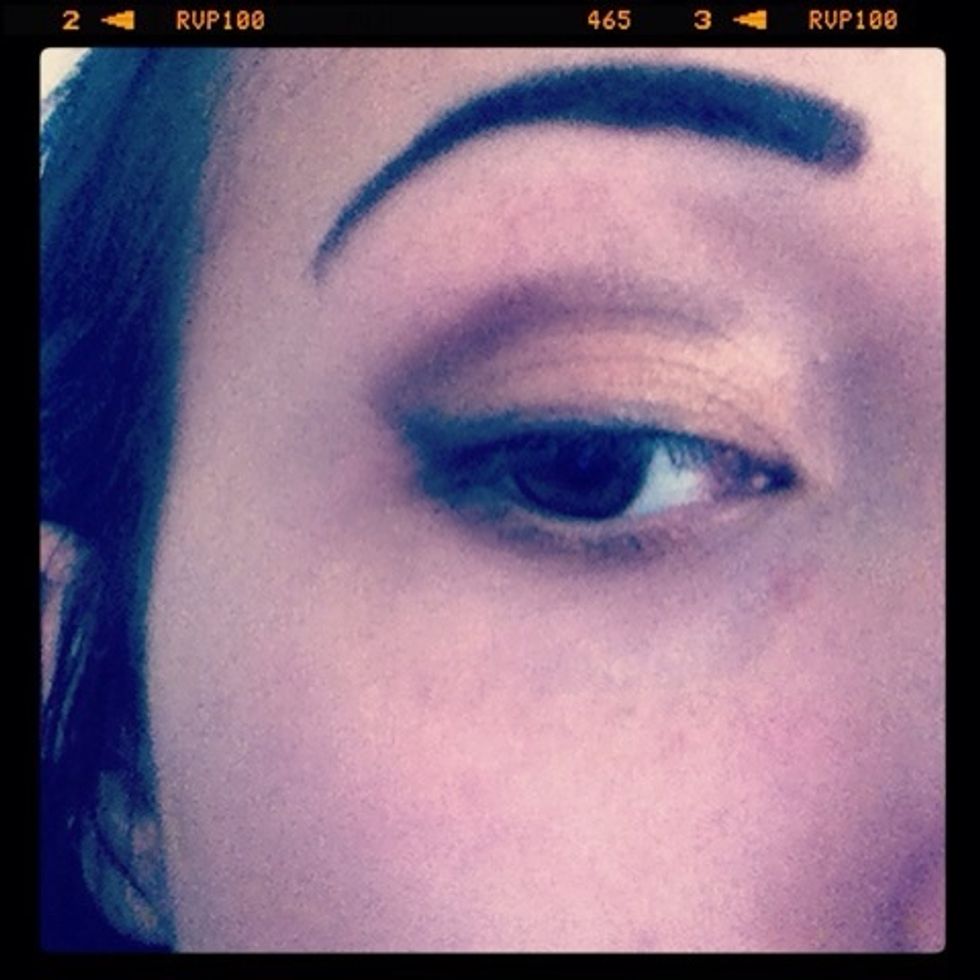 Create a backwards 'c' shape in dark brown around the outer eye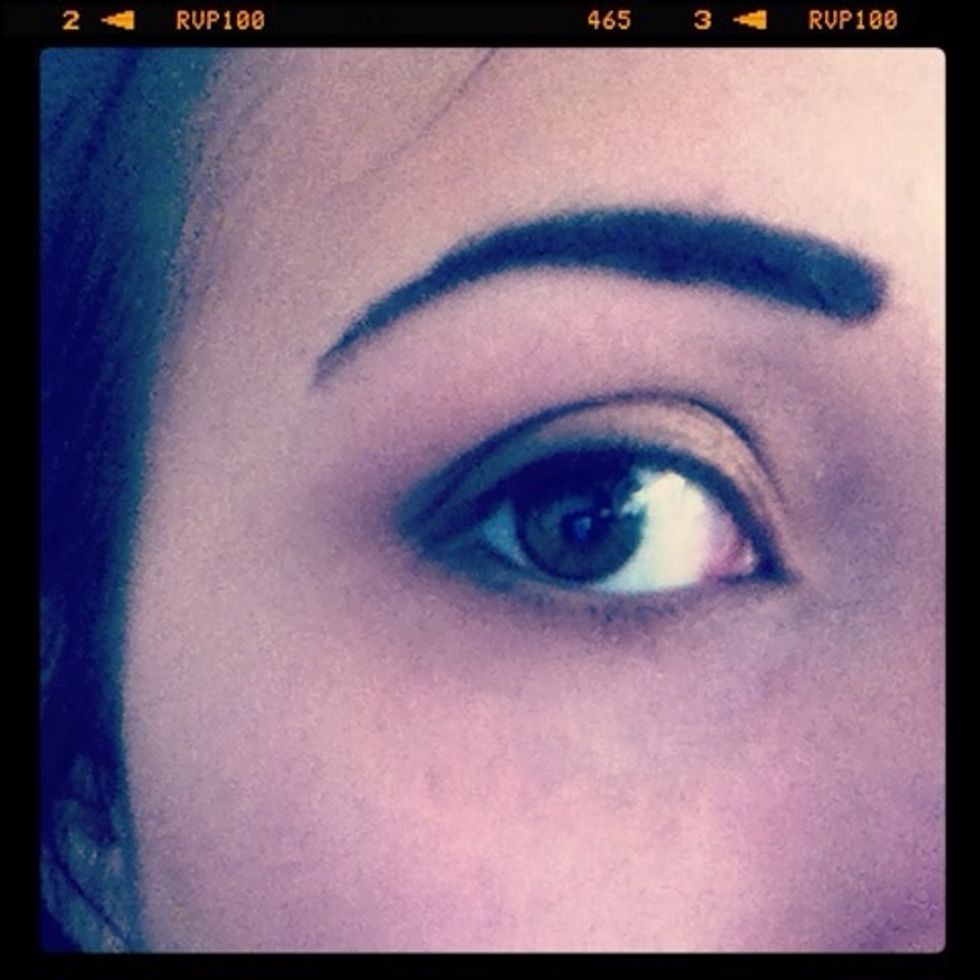 Drag some of this over your bottom water line
Blend it out
Line your bottom and top lash lines with eyeliner
Add mascara or false eyelashes. Voila!
Bronze eyeshadow
Concealer
Dark brown eyeshadow
Black/brown eyeliner
False eyelashes
Eyeshadow brush