How to create simple & elegant sparkling eye make up
Create a beautiful, elegant and simple eye make up for everyday use . Replace the beige shimmering by a coloured shimmering if you want to add some colours or if you have a date after work :)!
4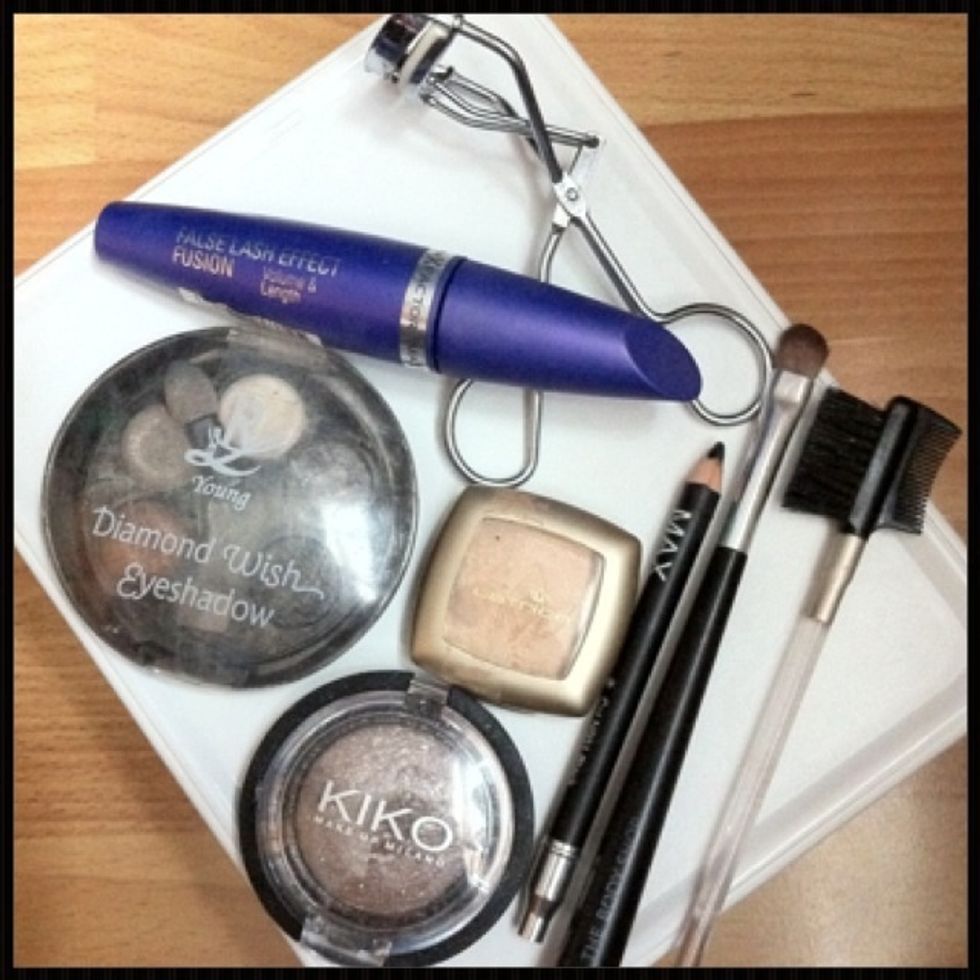 Gather your materials. I am using: Catrice beige es, Be Young palette white es, Kiko beige/gray glitter es, black kohl, Max Factor 'False Lash Effect Fusion' black mascara. Bodyshop es & eyebrow brush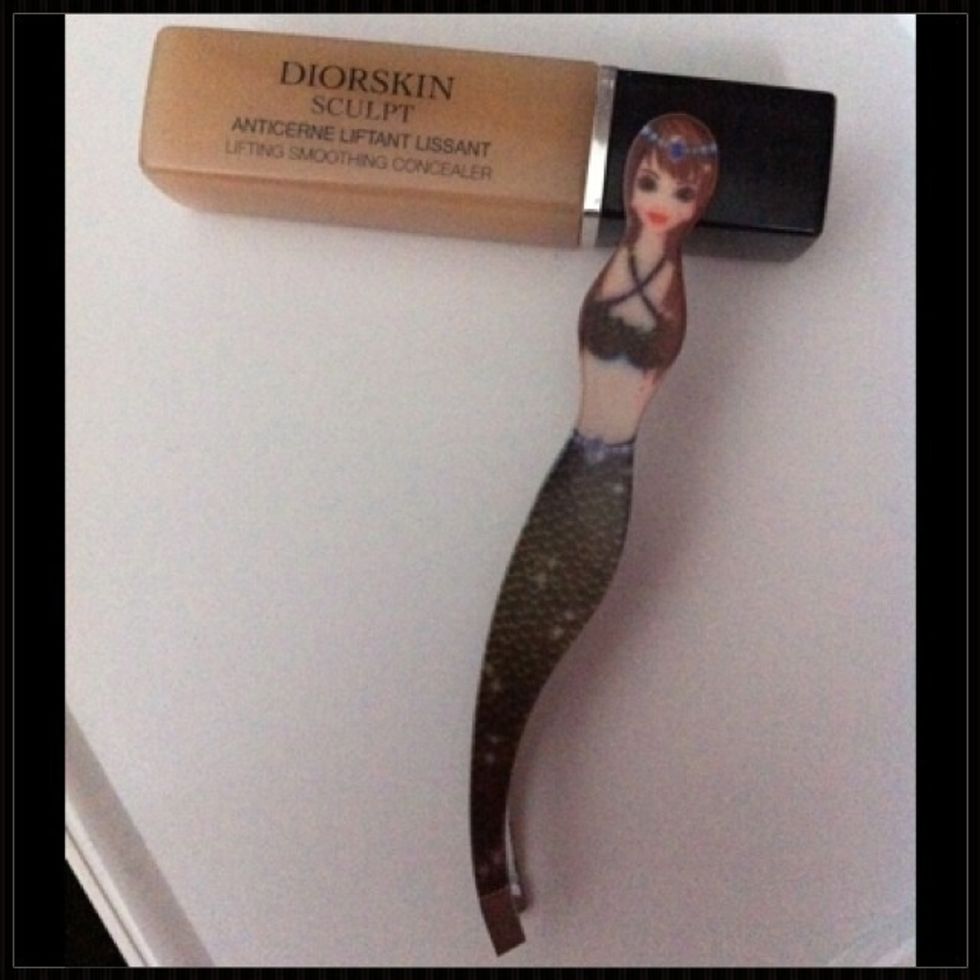 Optional: tweeze your eye brows and use a concealer for under your eyes. And of course: clean your face first and use a day cream, primer and foundation. >> I already did all of this .
Use your eye brush and apply some beige eye shadow to your whole eye lid.
Then use your brush to apply some white eye shadow under your eye brow line. Blend it a little bit with the beige part.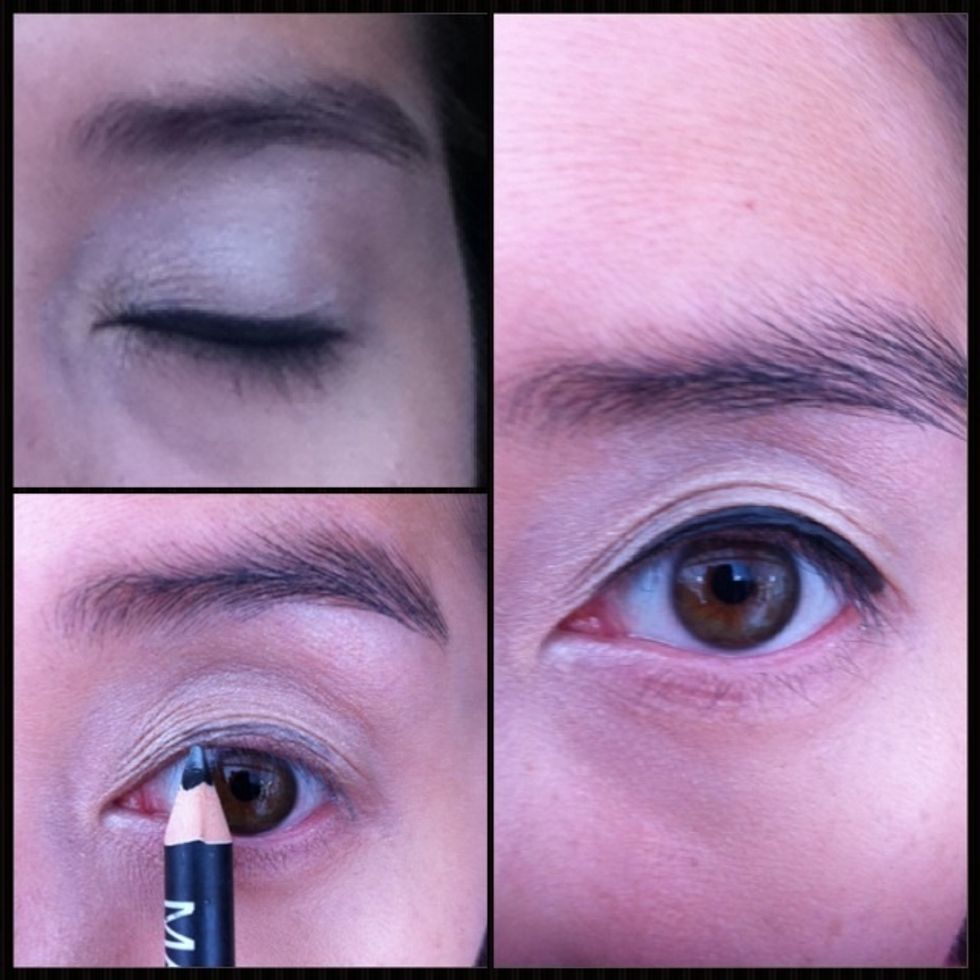 Use a black kohl pencil and draw a (thick) line on your upper eye. I prefer a kohl to a liquid eye liner cause I am not handy with it . Of course you may use a liquid eye liner.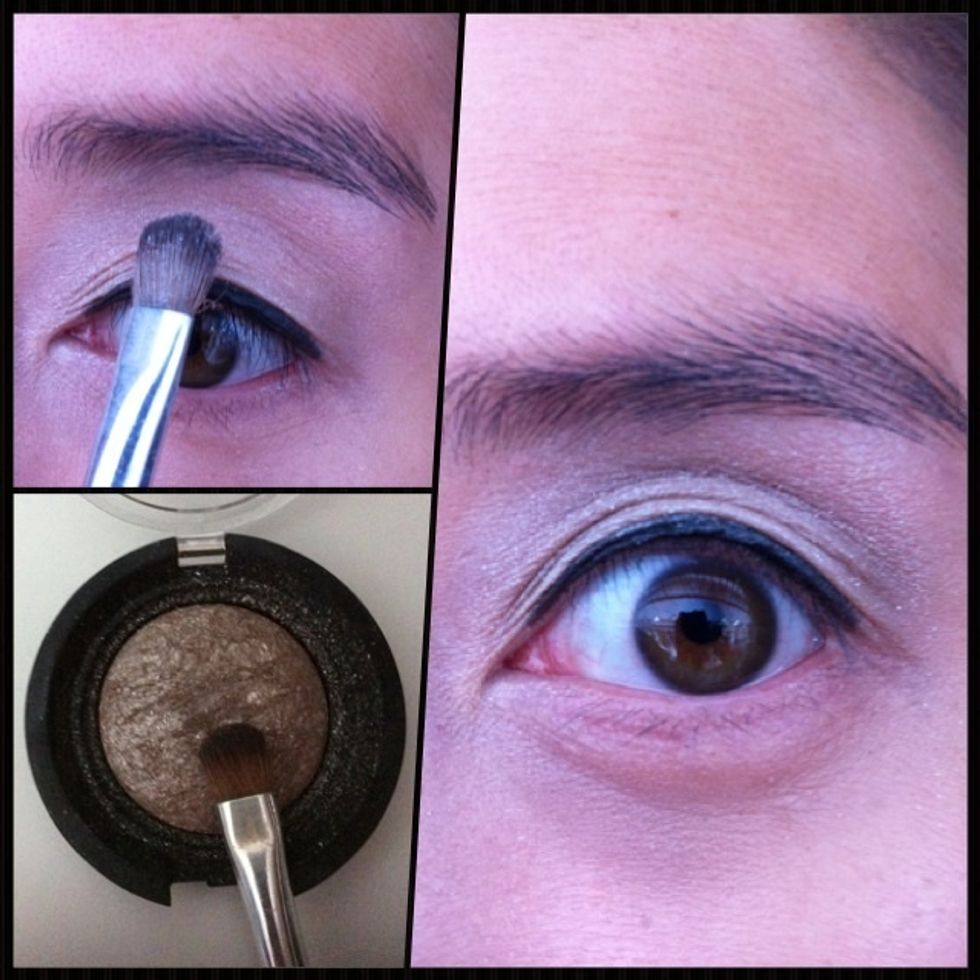 Use your brush to apply a beige/ gray eye shadow with shimmering/ glitters to your whole eye lid. You actually apply it over the beige part.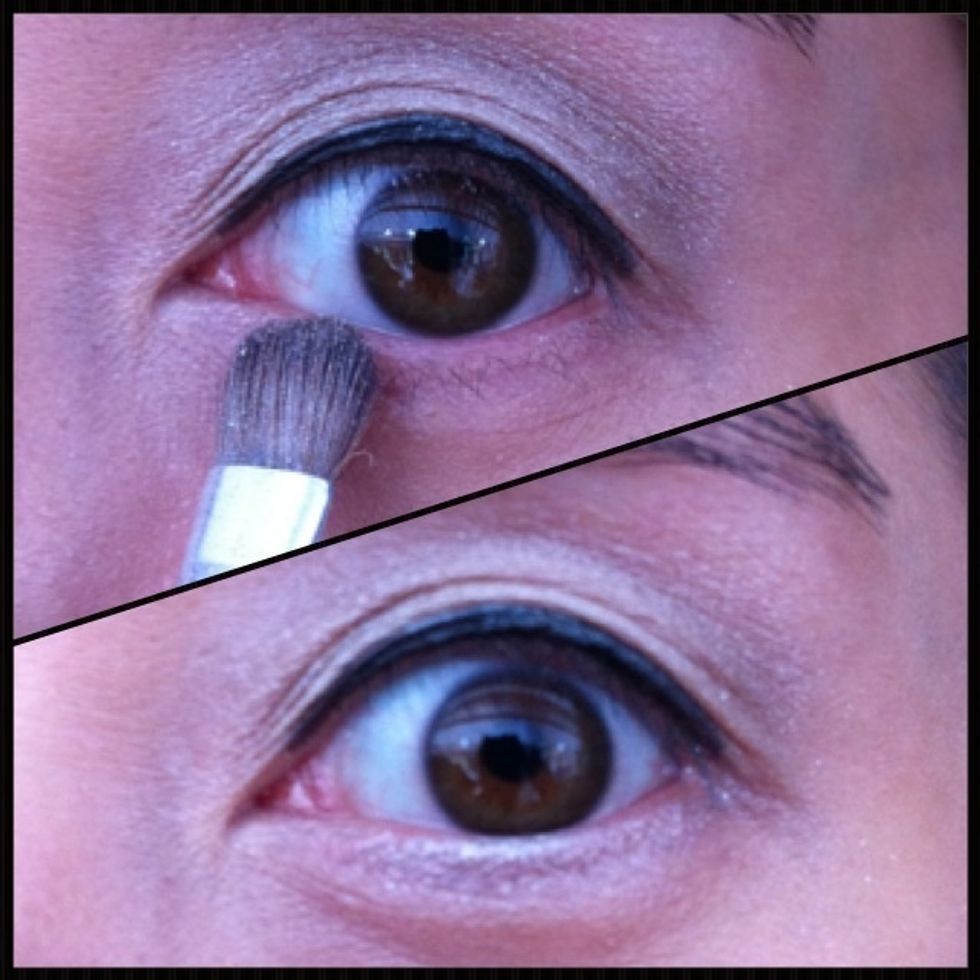 Use the same brush and apply a little bit of the beige shimmering eye shadow on your under eye line.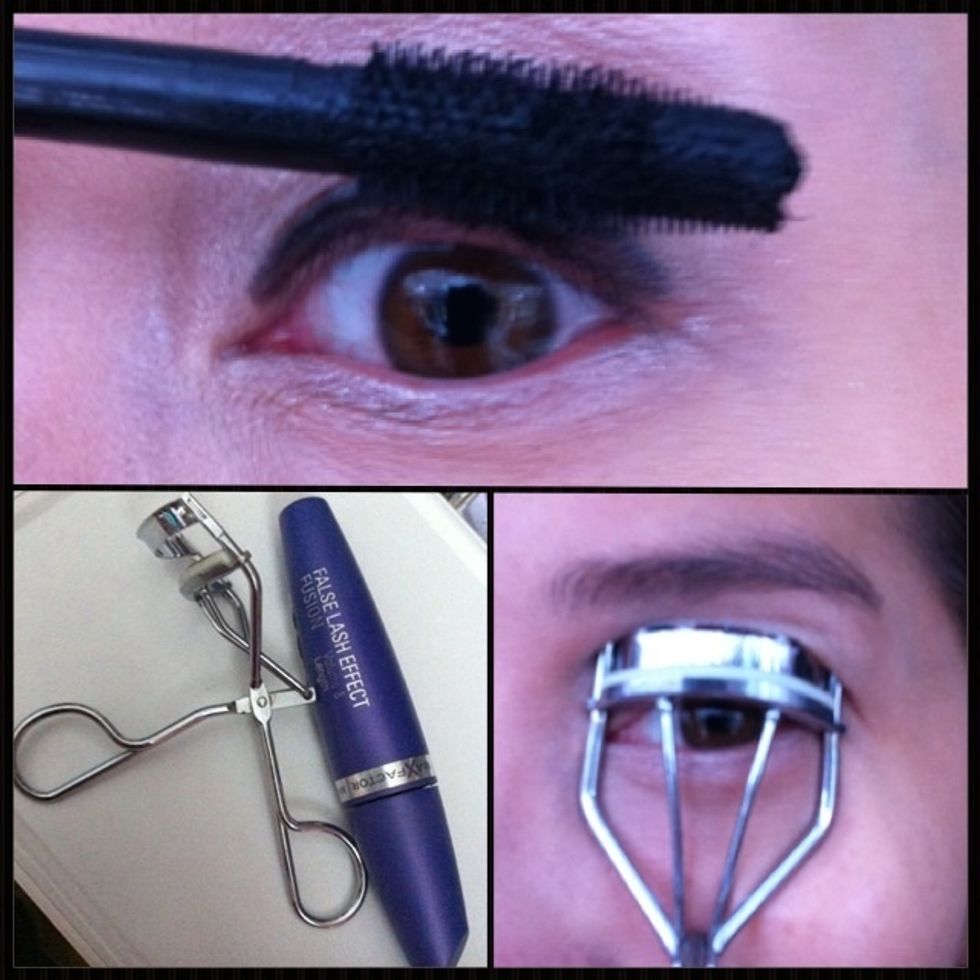 Use an eye lashes curler to curl your lashes. Apply black mascara on upper lashes and a little bit on the under lashes. Optional: curl again when mascara is dry for an intense effect.
Use your eye brow brush to keep your eye brows in shape.
Your shimmering eye make up is finished :). Beautiful, elegant & simple for everyday use. If you want to add smthg extra / you are having dinner after work > use a coloured eye shadow with shimmering!
beige/ creme coloured eye shadow
beige/ gray eye shadow with shimmering/ glitters
white eye shadow
black kohl pencil
black mascara
eye lashes curler
eye shadow brush
eye brow brush
(optional) tweezer
(optional) concealer
Justine2707 Chimmy
Love... eating (out)! Cooking! Trying new (not too difficult!) recipes! Also love fashion! Make up! And simple nail art and hairdo's!