Here is an idea how to create an unique Christmas Card!
19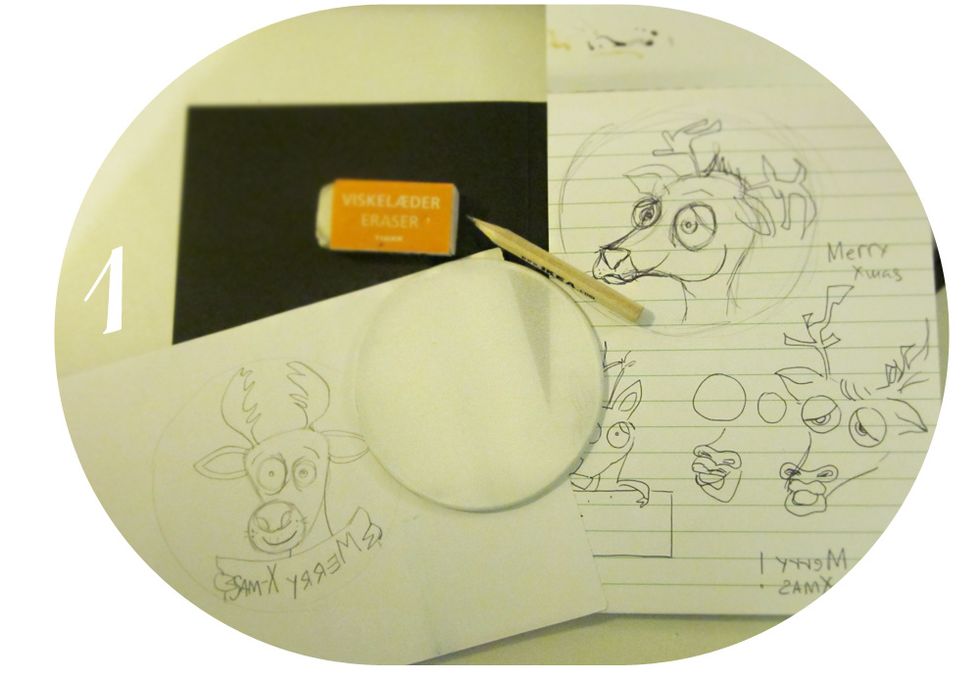 First sketch your idea on a paper. It is important to have a clear image of the thing you are going to paint on the silk pannel.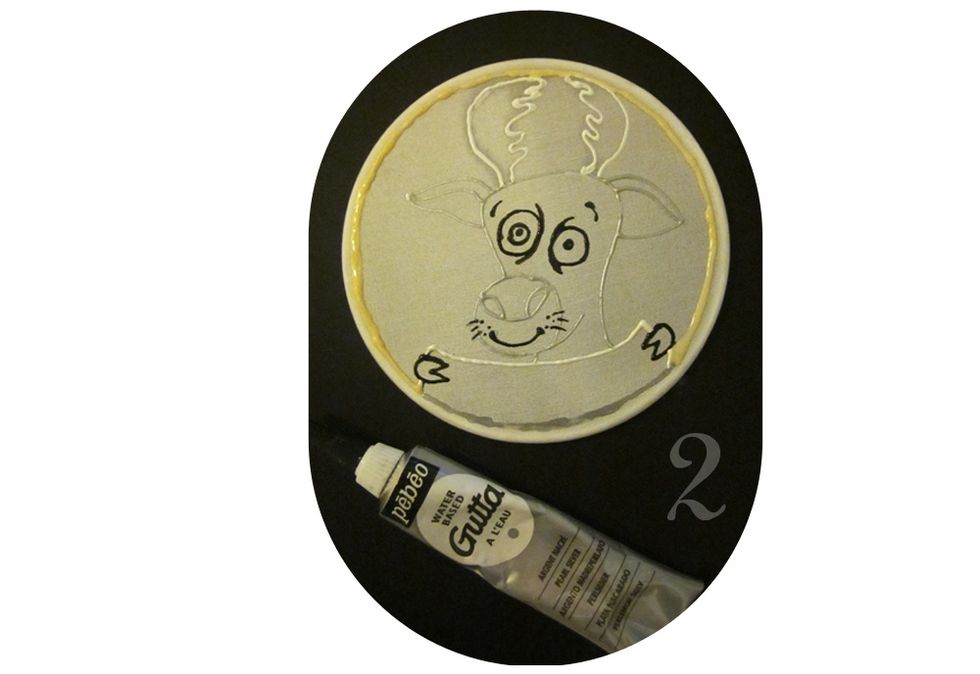 After you have cleared your idea you can transfer it on the silk pannel using the Silver Gutta. After you put the Gutta- leave it to dry.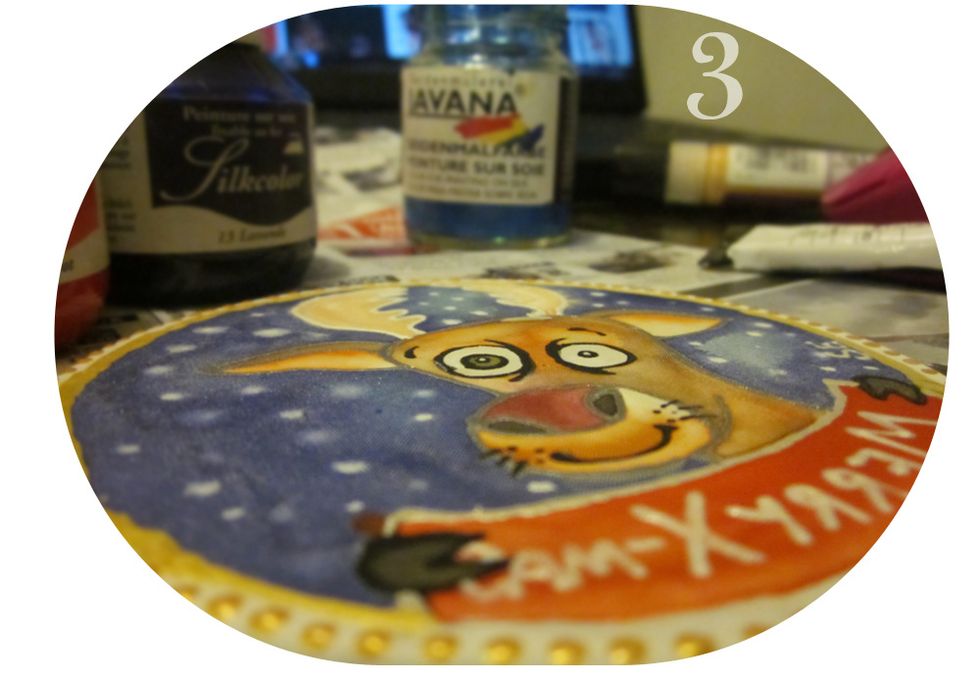 Once the Gutta has dried you can start painting the image.In my case: this is a Happy Deer! Free your imagination- mix different colors! I am sure your card will turn out colorful and beautiful too!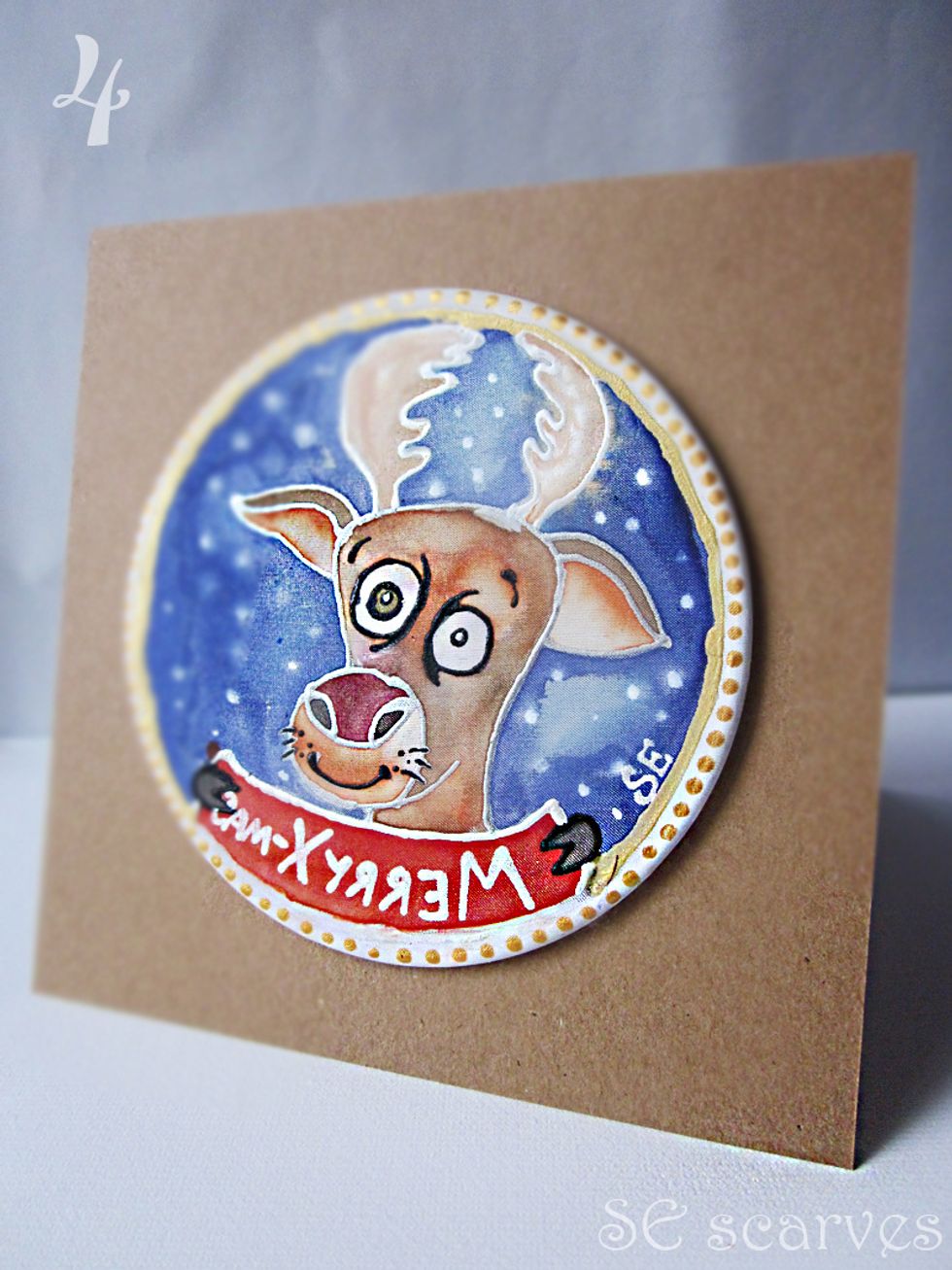 After your painting has dried you can glue it on a cardboard. It is always good idea to use recycled paper!
Apart from a beautiful hand painted Silk Card- this unique gift can be an original painting as well!
Silk wire frame pannel or just some silk material
Pencil,paper,Silver Gutta for silk, silk paints
Cardboard, scissors, glue