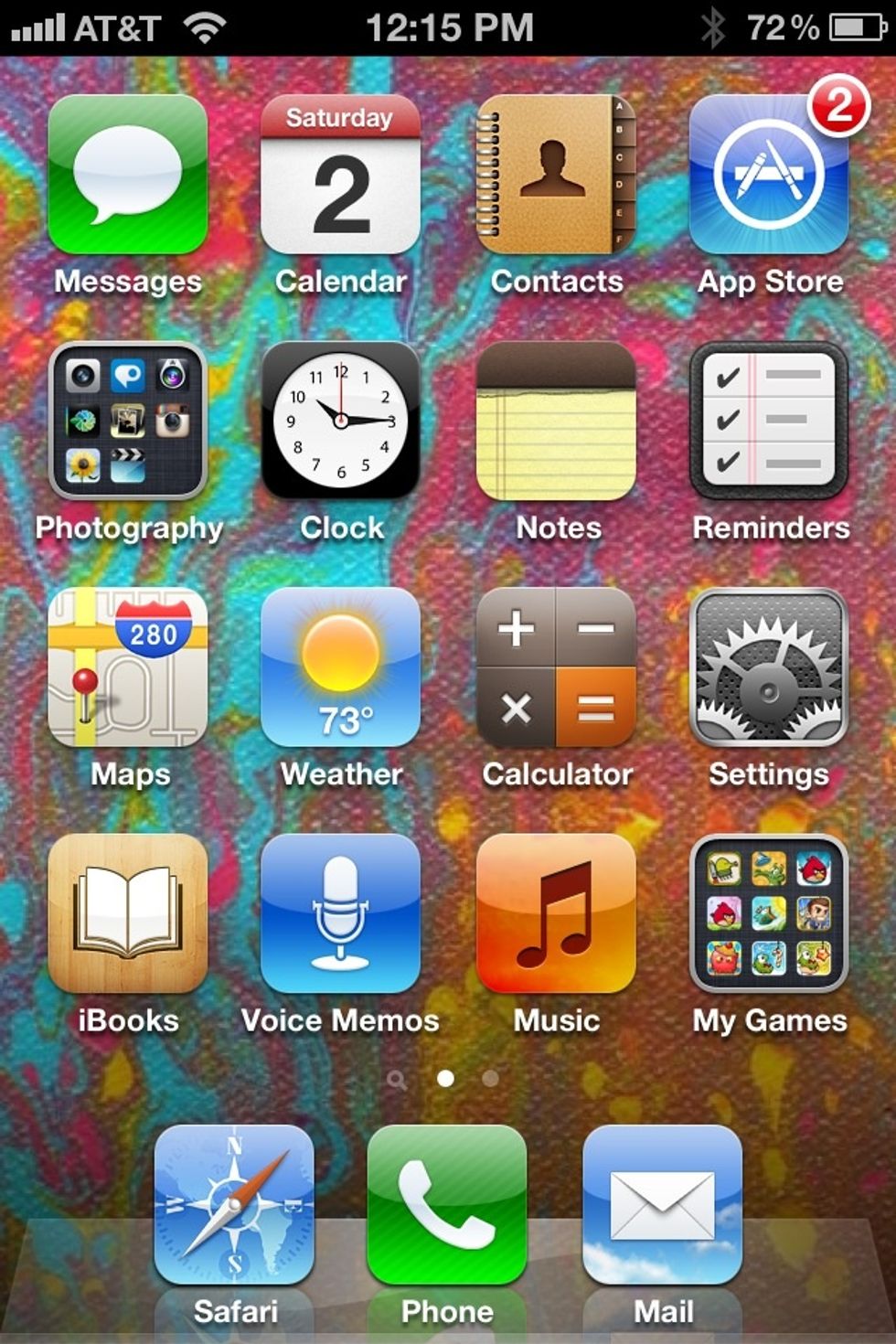 Go to Home and tap Settings.
When in Settings, tap General.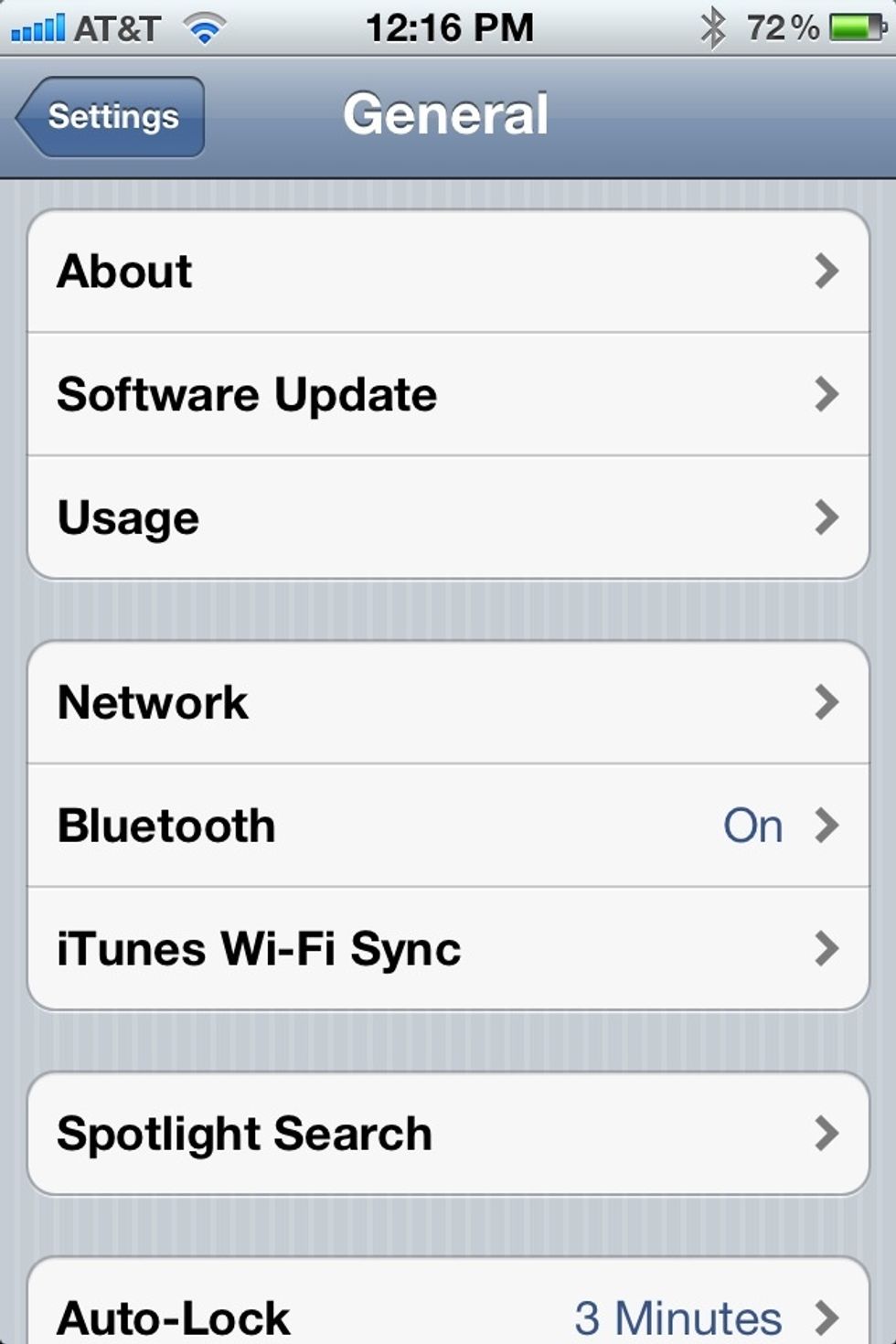 When in General, scroll down, Find Keyboard and tap it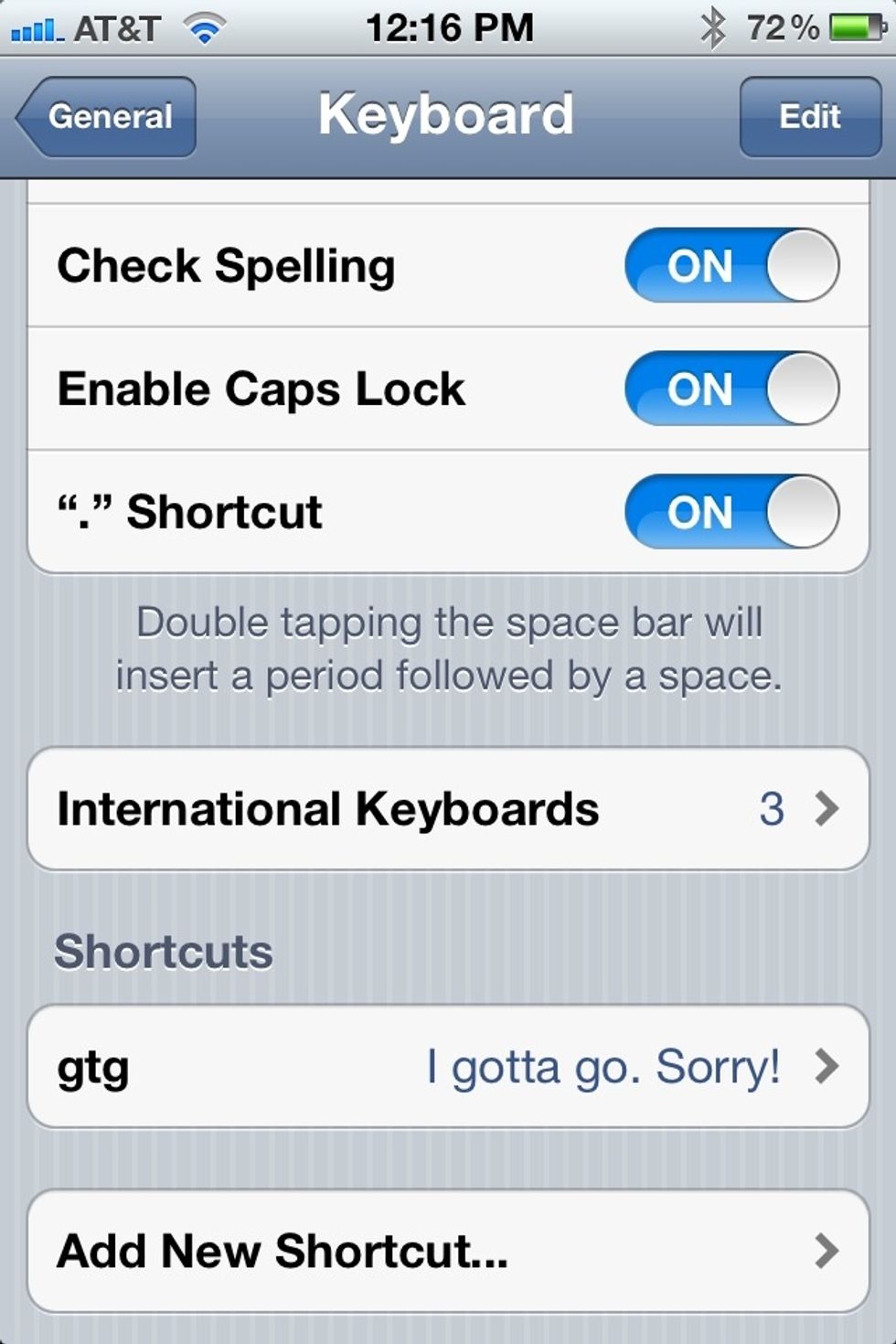 At he bottom should be shortcuts, and as you see I have made one already.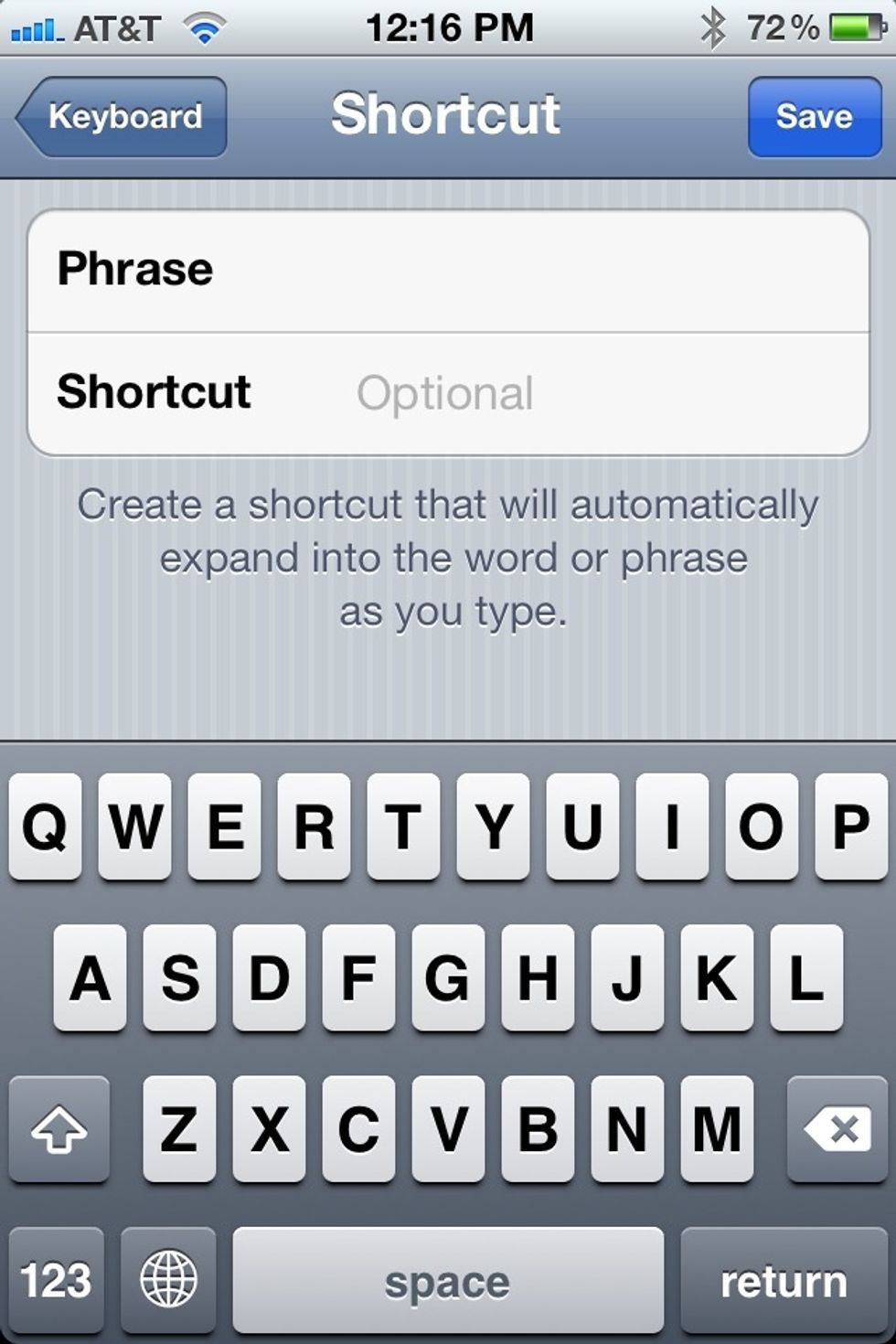 To show you how it looks, tap Add New Shortcut and this screen should appear.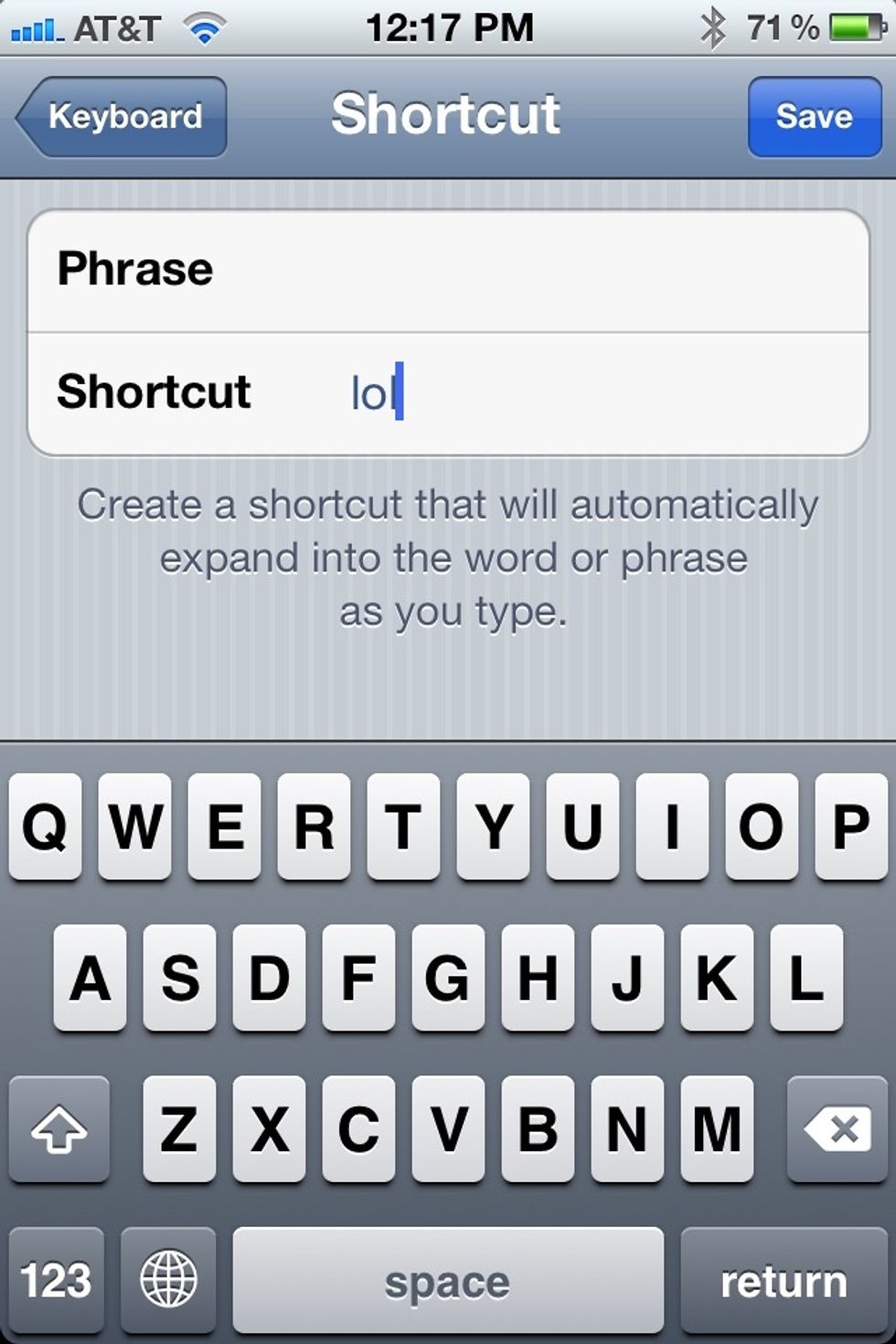 In the second space type the short phrase that you substituted.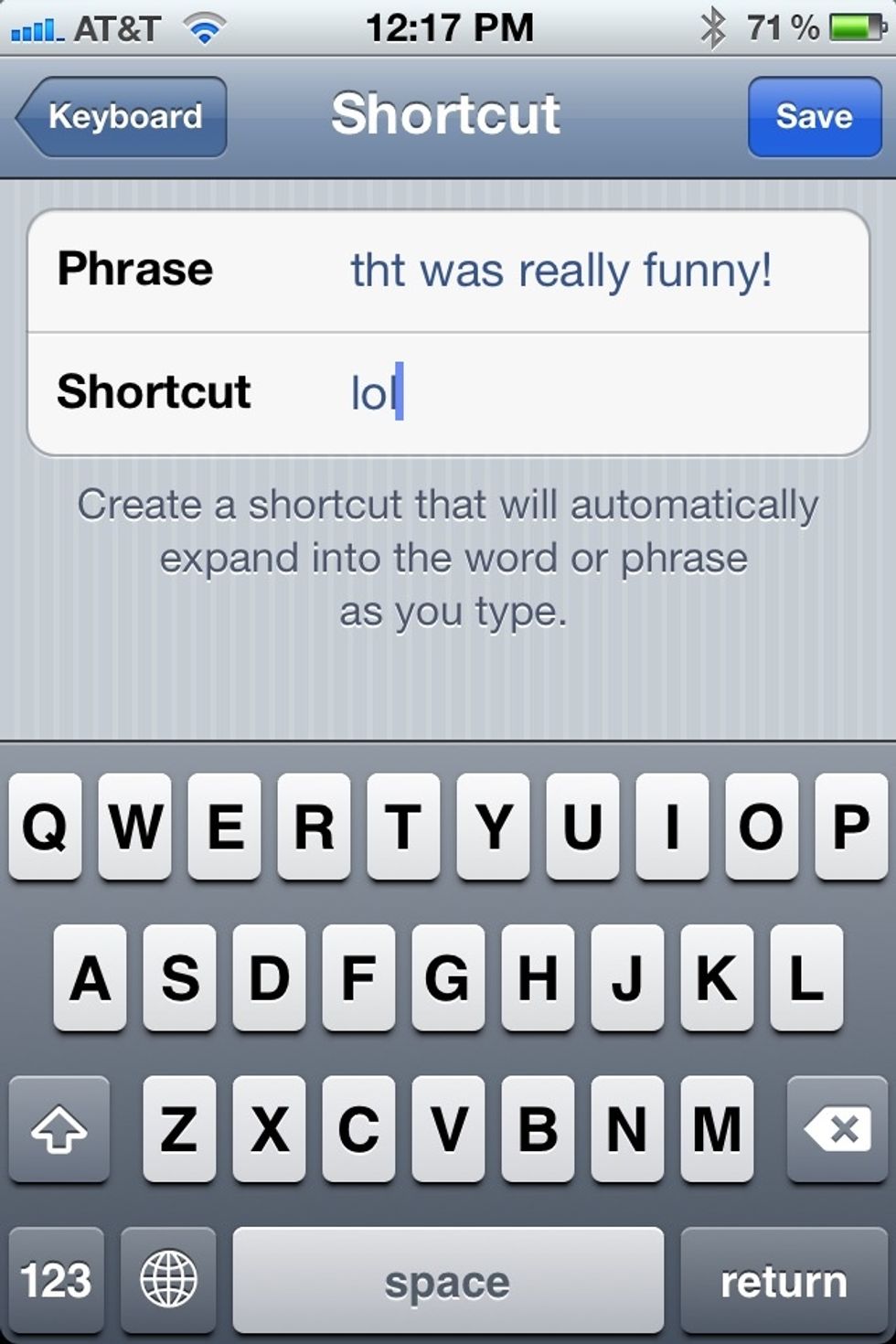 And the one on top, type in the automatic substitution you want.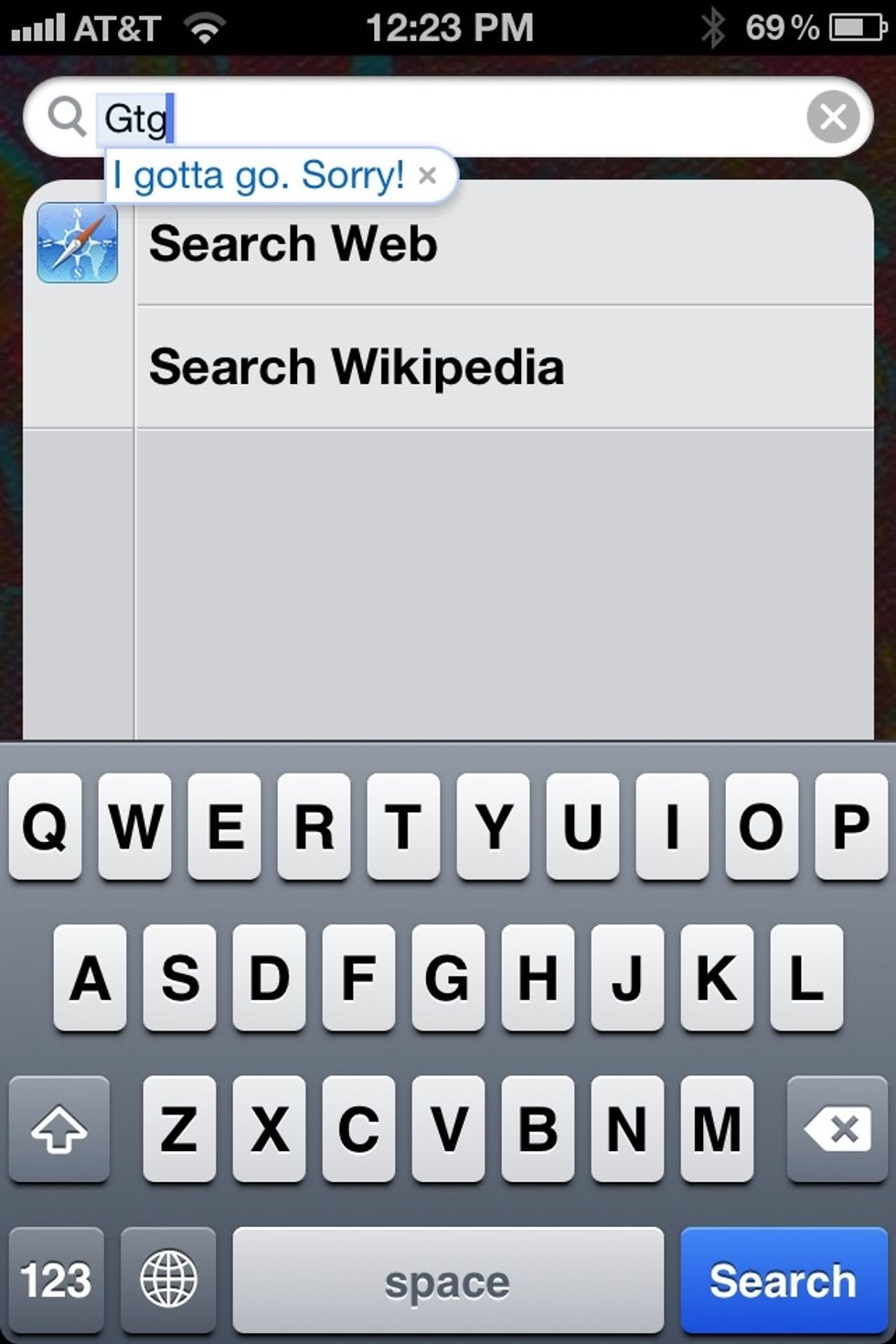 Now when I am texting, I can type "Gtg" and the phrase will appear underneath. Do not tap it or it will disappear! Tap the spacebar. Your done! (tap the picture above to see full image)