How to create / share a folder with the google drive app
Create / Share a Folder With the Google Drive App
69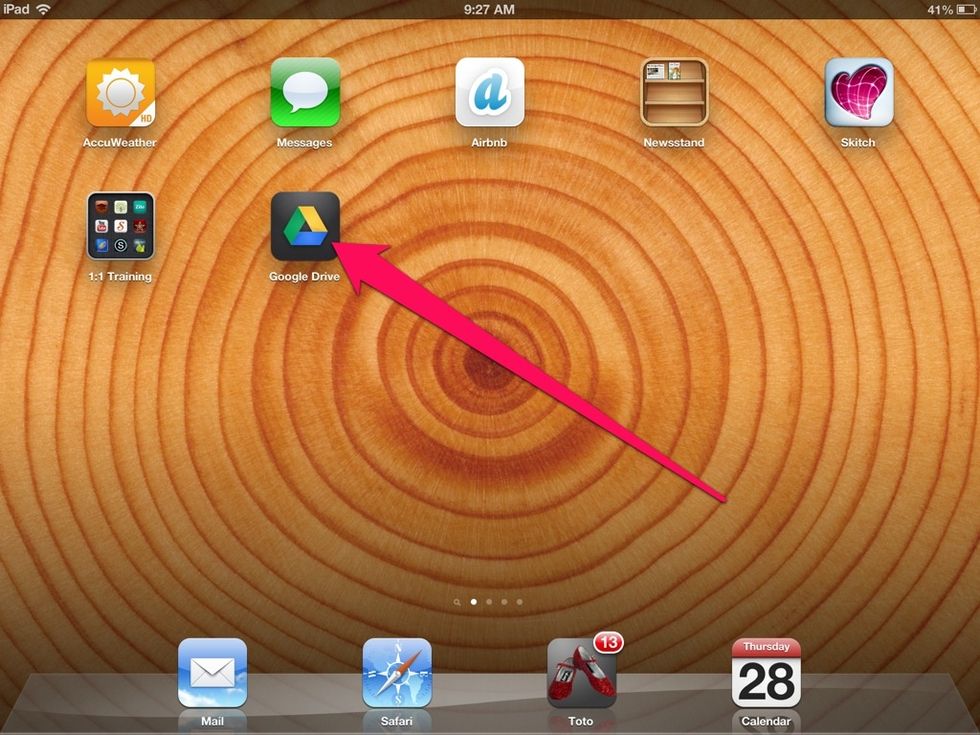 Open Google Drive.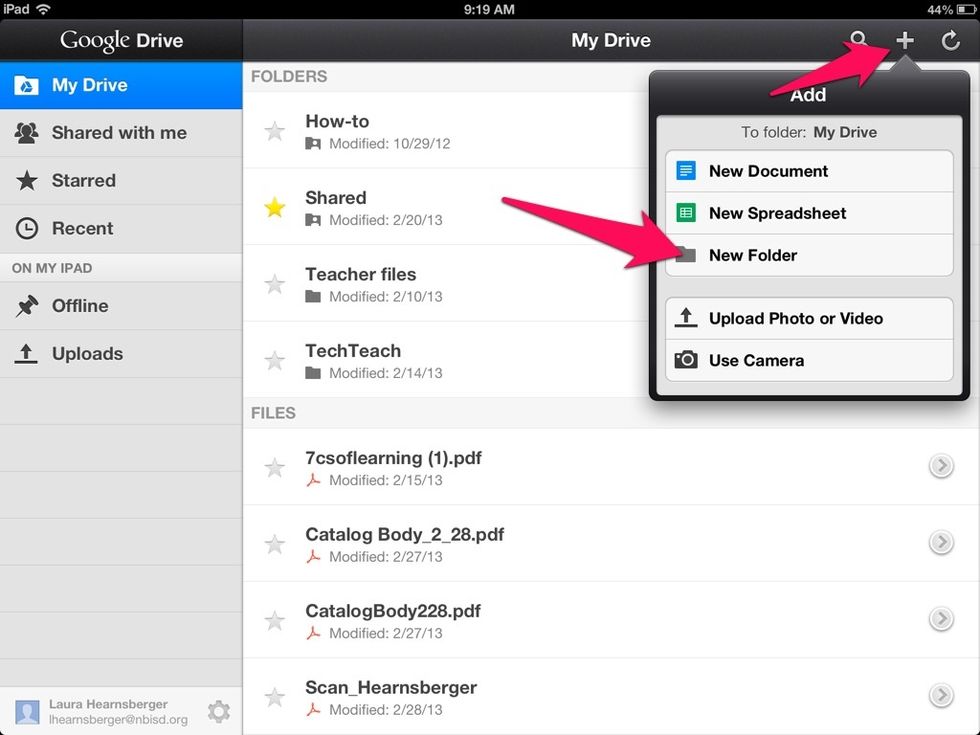 Tap the "+." Select "New Folder."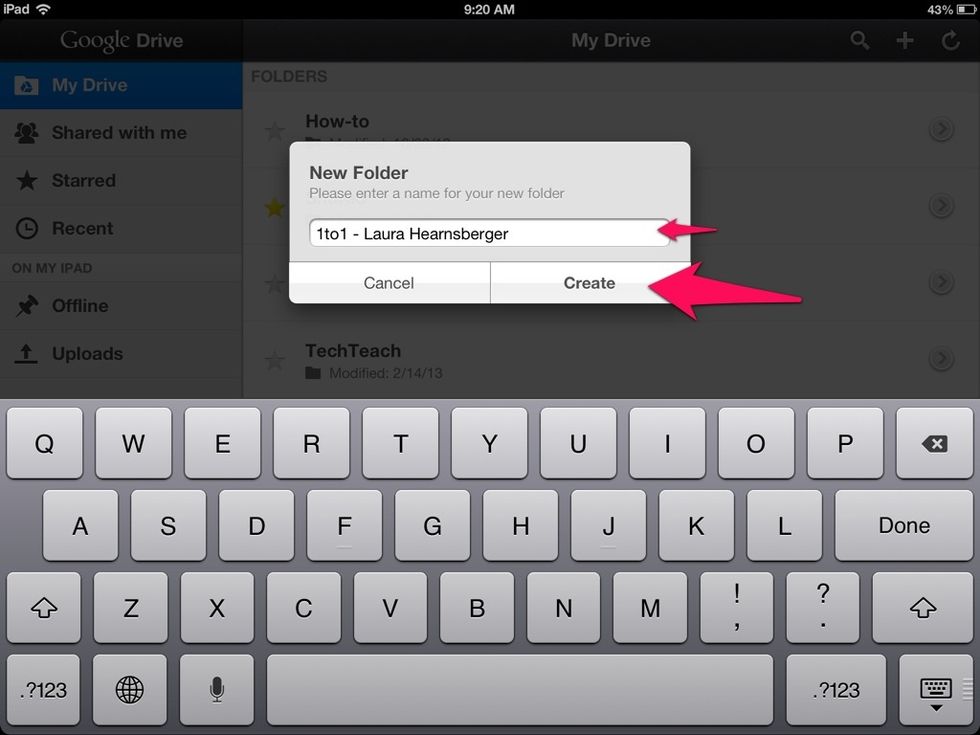 Name the folder. Select "Create."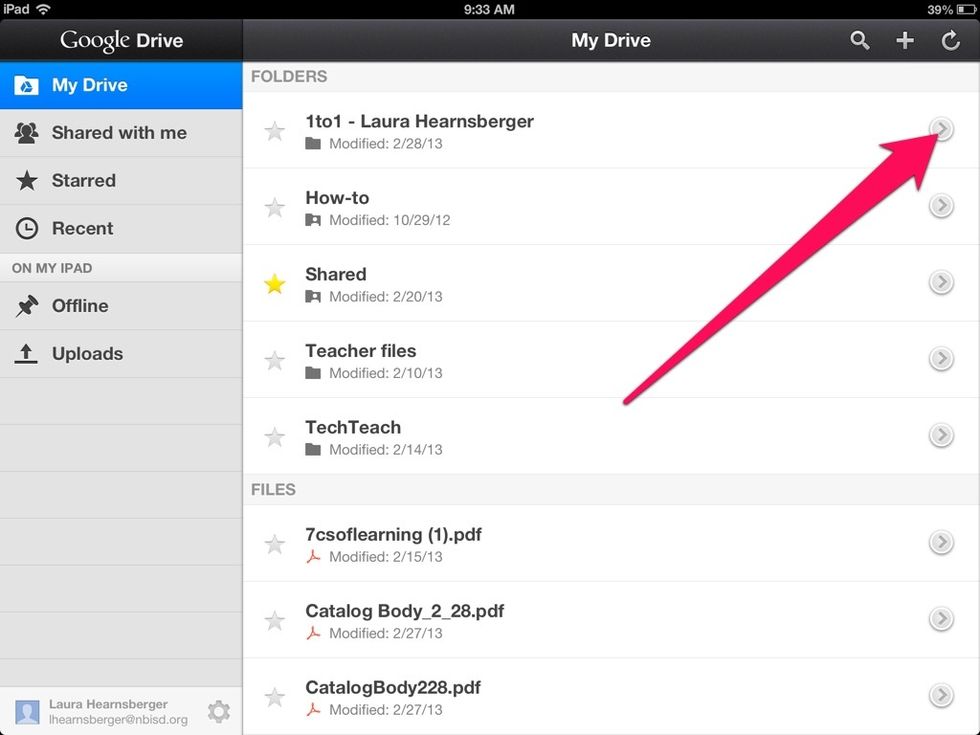 Tap the arrow next to your new folder.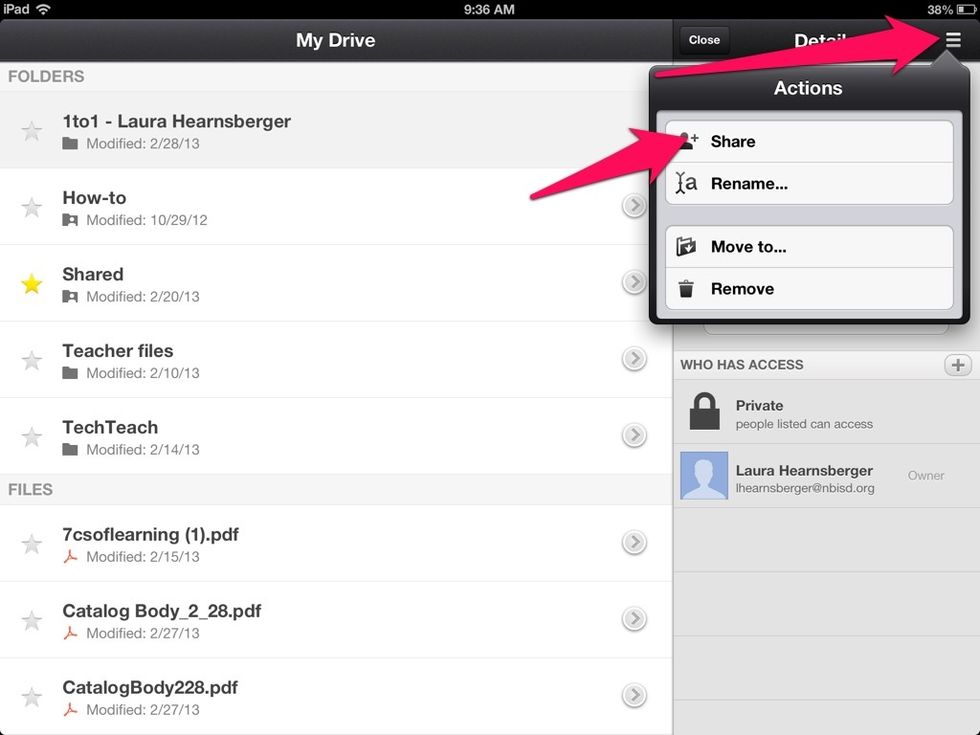 Tap the Adidas-ish button. Select "Share."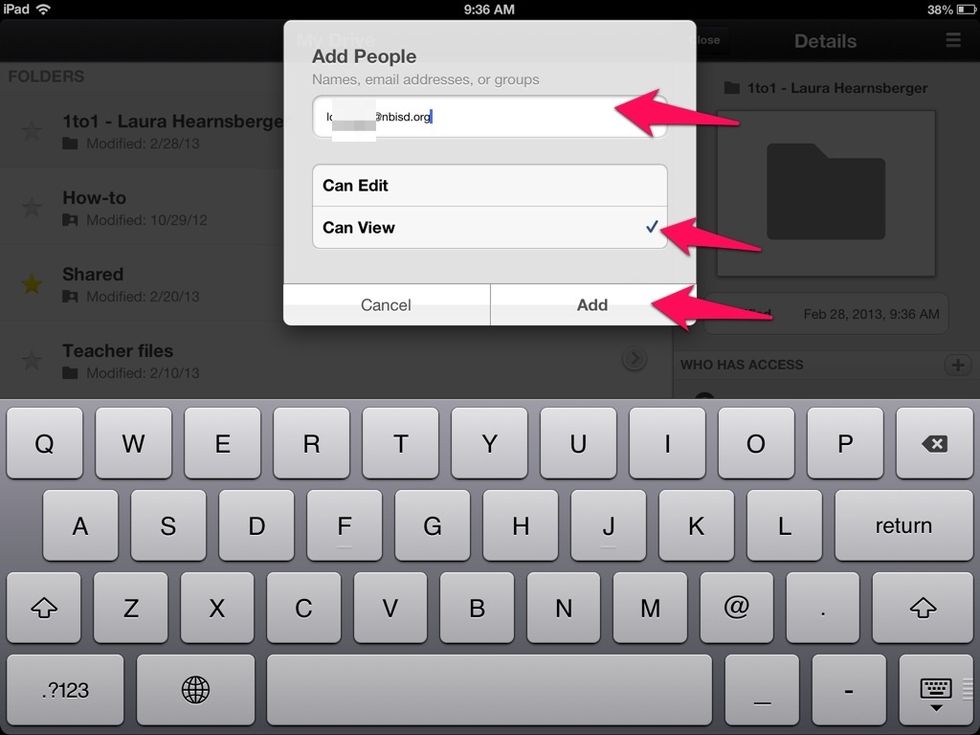 Enter the email address of the person you are sharing with. Select "Can View." Select "Add."
Tap the refresh button. Note that your shared folder now has a tiny torso on it.
Important: Anything you add to this folder will automatically be shared,so be careful!
If you have any questions, send Laura Hearnsberger an email.
iPhone, iPad or iPod touch
Google Drive app
Google Drive account