*These nails were originally designed by cutepolish* I thought they were freaking adorable so I did them for myself :)
10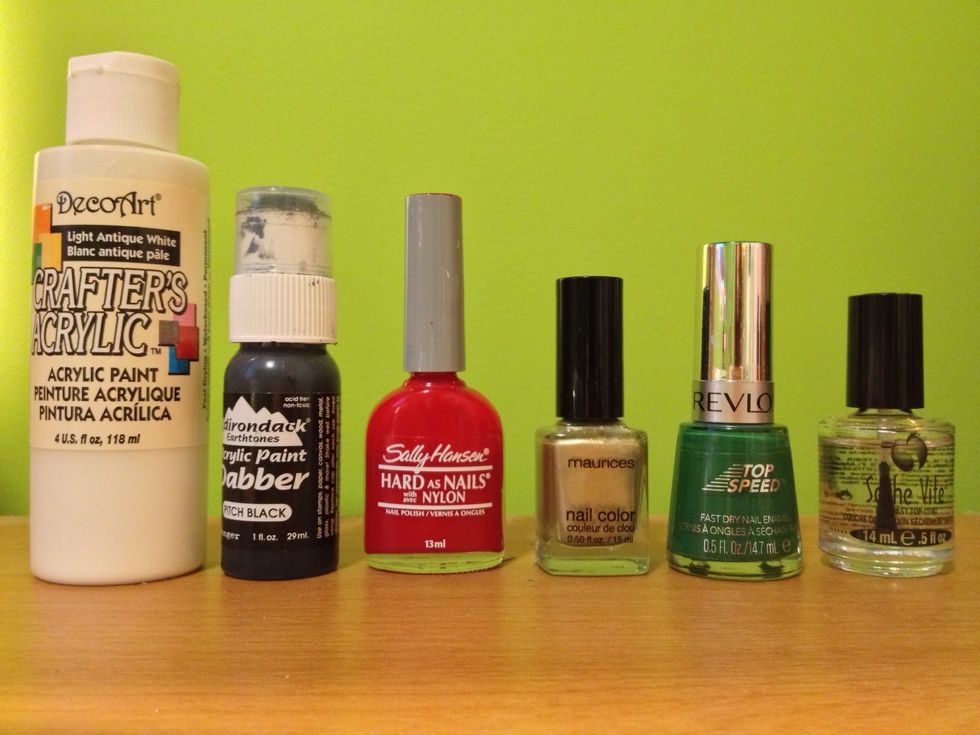 I used regular black and white acrylic paint, Sally Hansen in Kiss Me Creme, Revlon in Emerald, Maurices brand, (I don't know the color, sorry!), and Seche Vite top coat.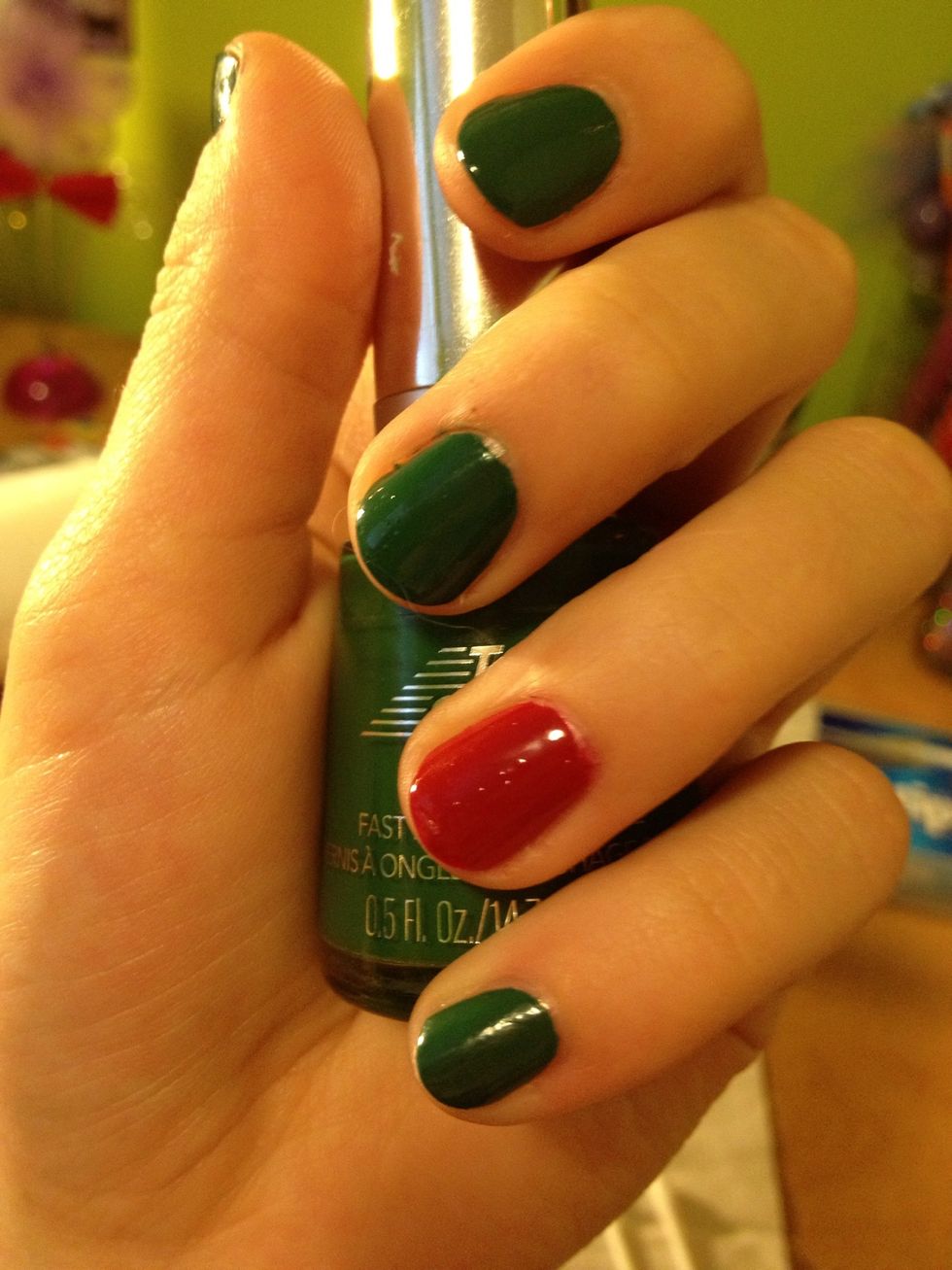 Paint all of your nails with 2 layers of a green polish except for your ring fingers. Paint those with 2 layers of a red polish.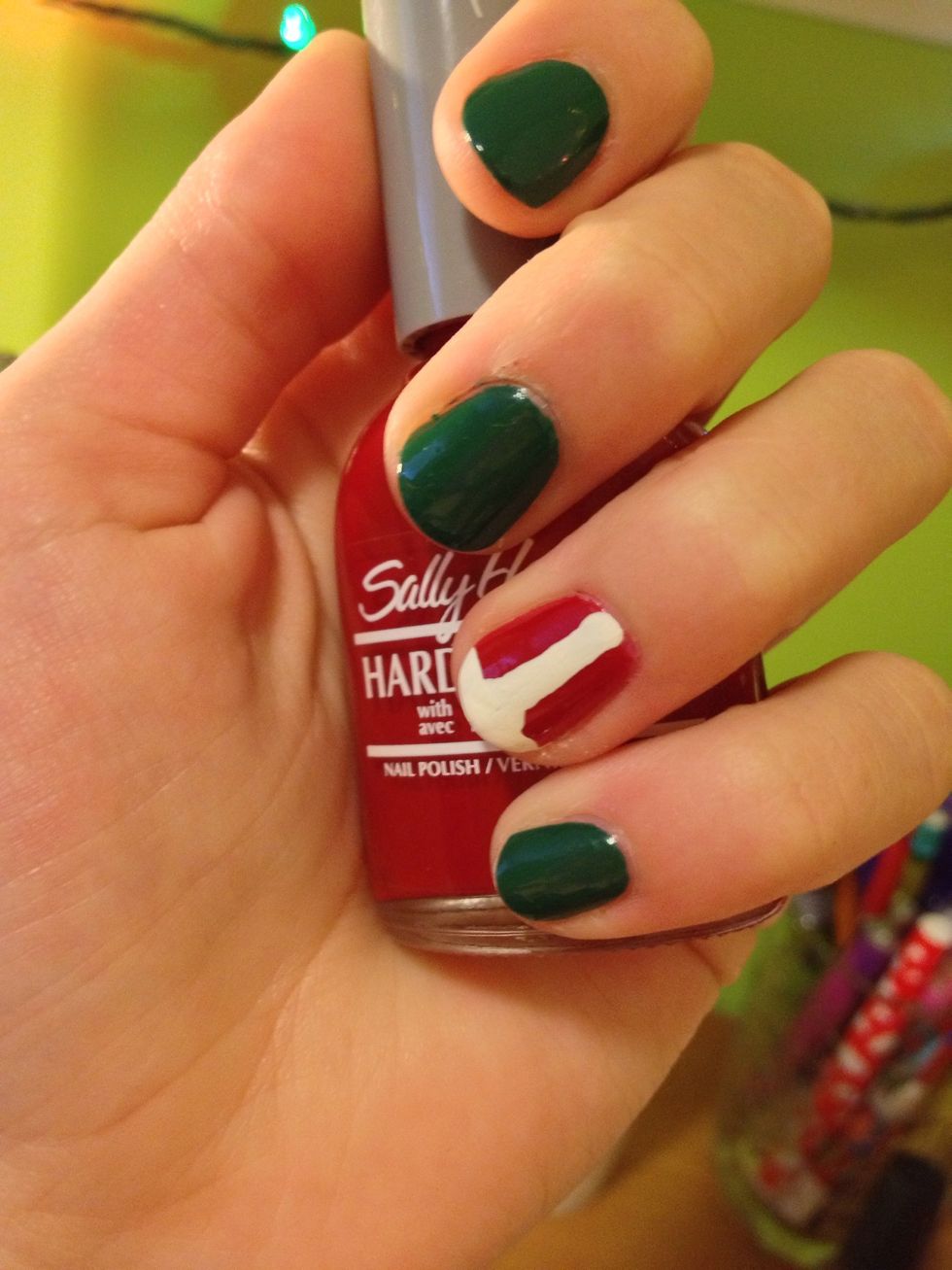 Using white acrylic paint, (which is much easier to use than polish), use a dotting tool or a brush to paint on the fur of Santa's suit. The fur is fluffy, so the more imperfections, the better.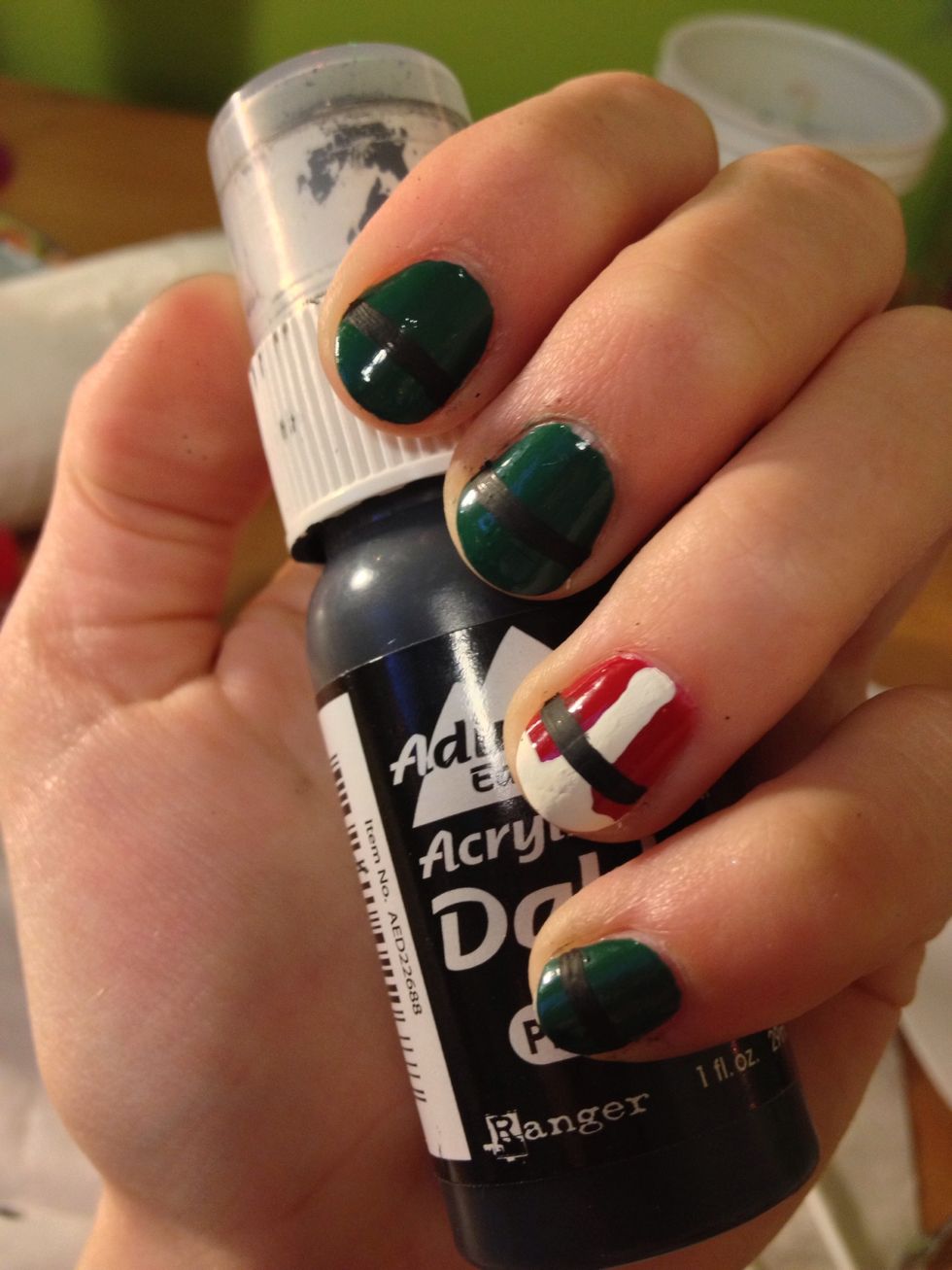 This step is 100x easier to do with a thin acrylic paint than regular polish. With a thin brush, or a toothpick, paint a black line for a belt on each of your nails.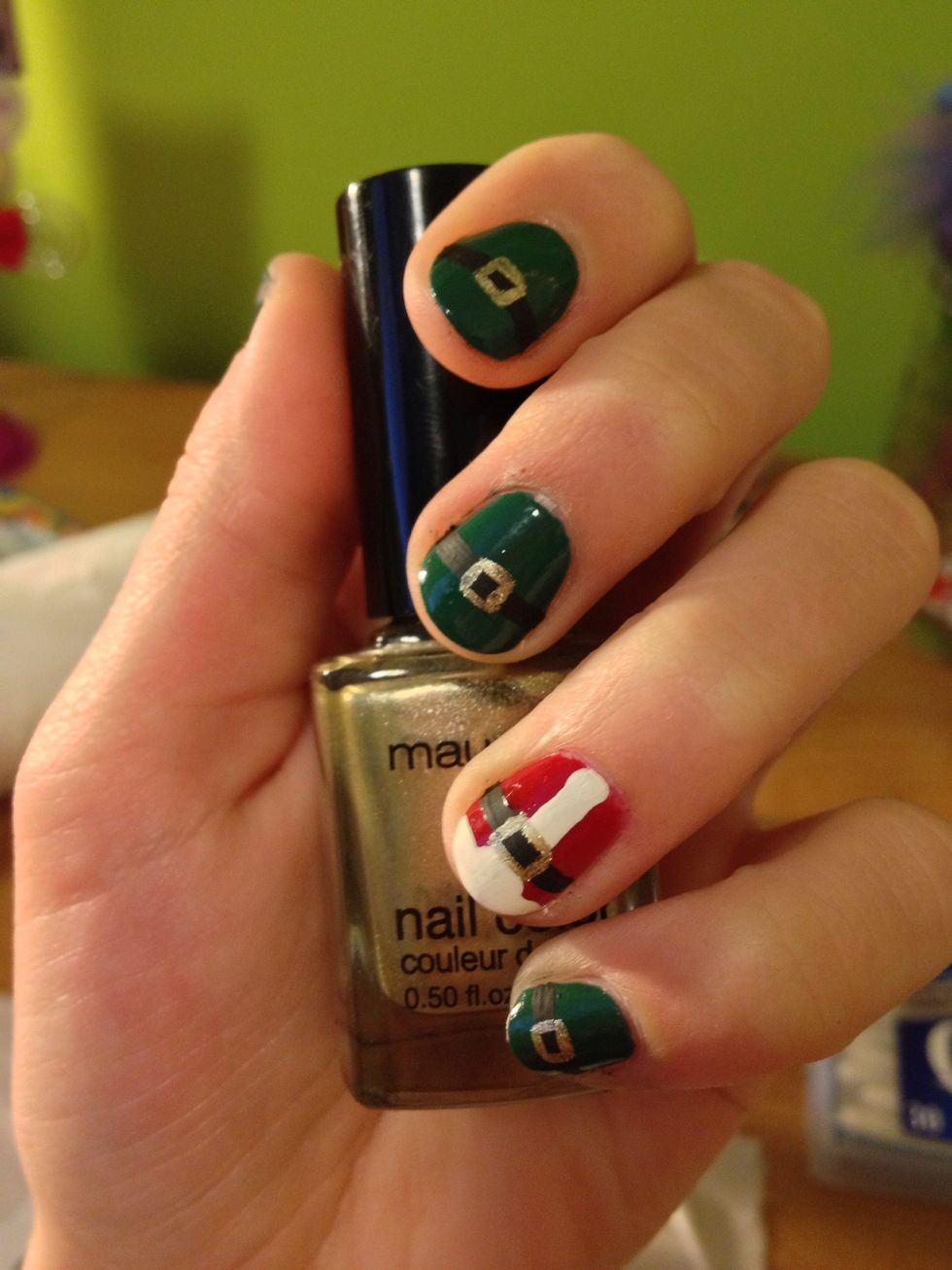 To make the belts pop, paint tiny gold squares into the center of each black strip. Trust me, this step is actually quite easy.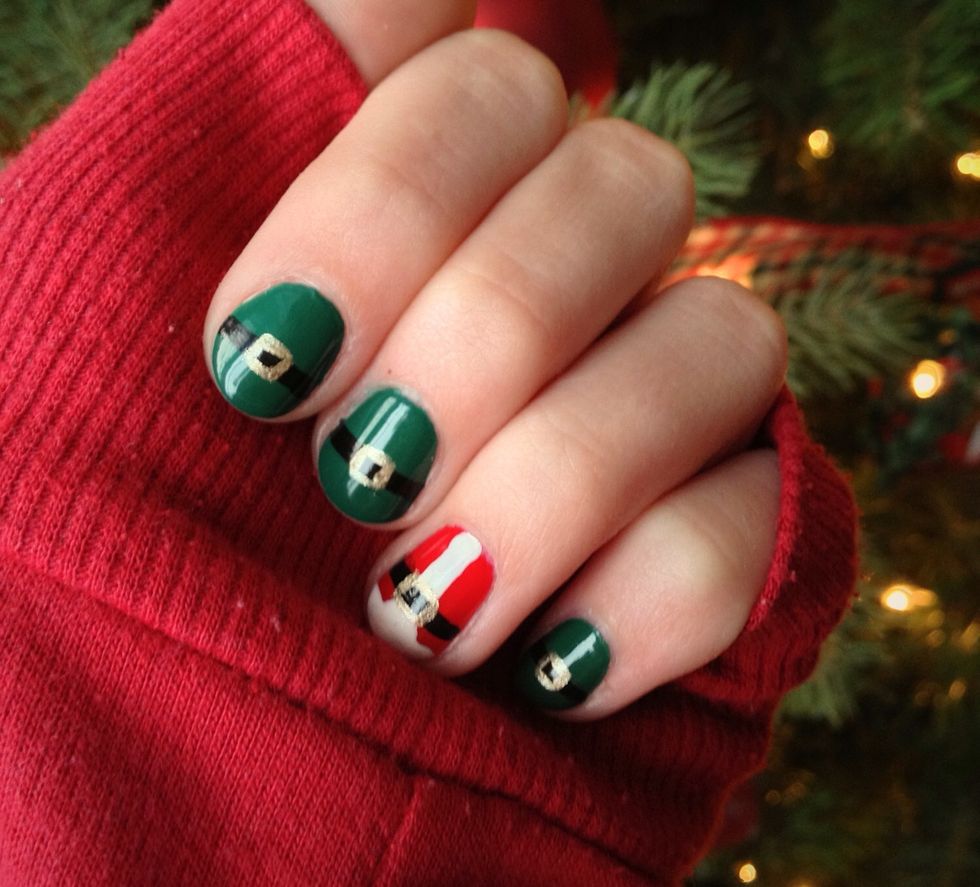 Remove any acrylic paint with water and any polish with acetone, apply your favorite top coat, and you're done :)
Green nail polish
Red nail polish
Black acrylic paint
Gold nail polish
White acrylic paint
Thin brush