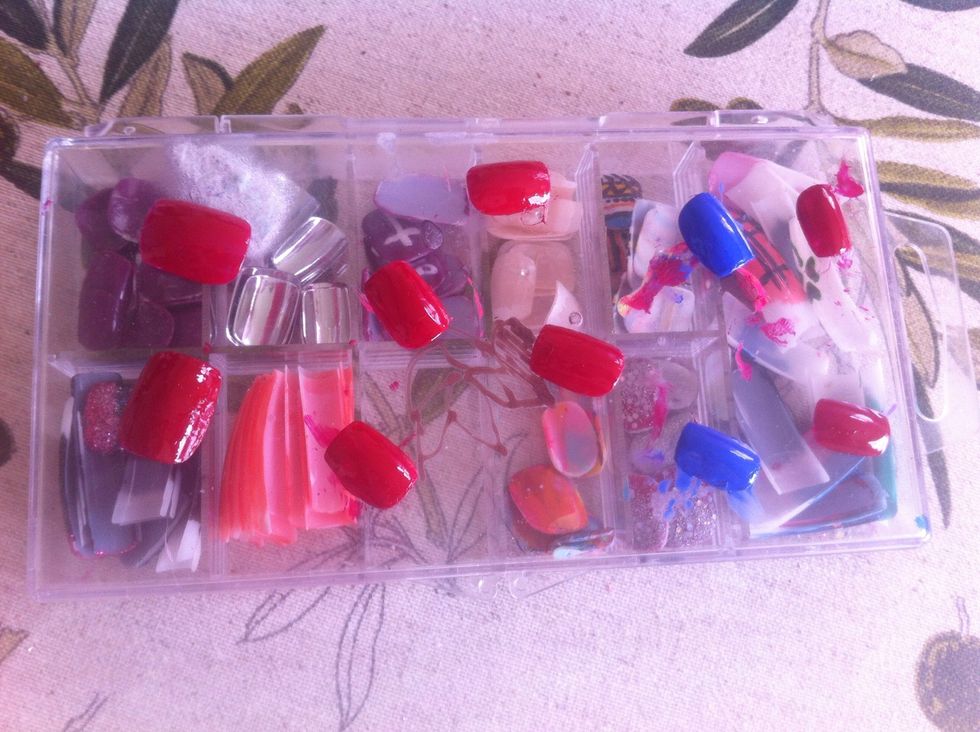 Start by painting your nails red. Except for the ring finger which you will paint blue.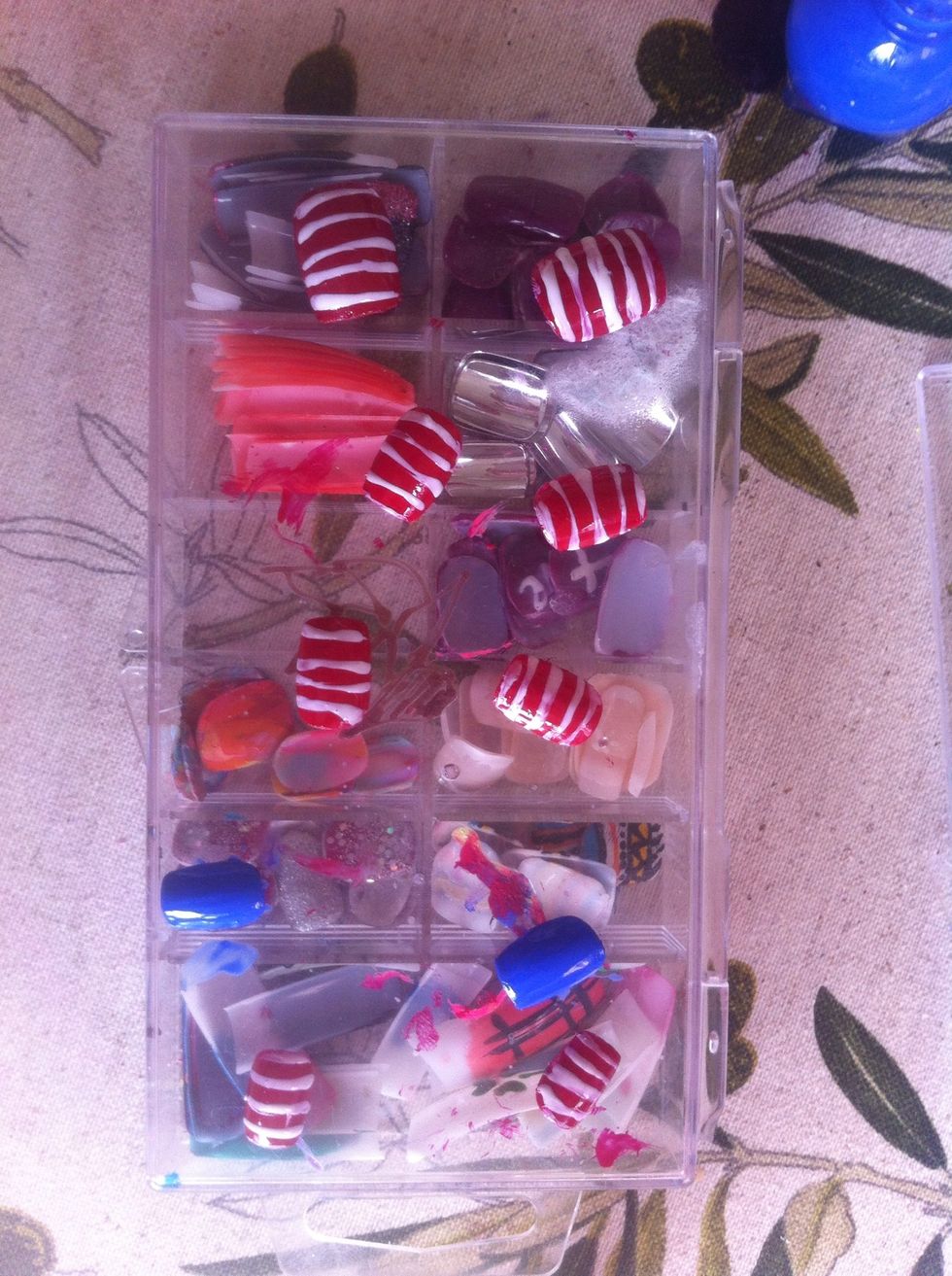 With your white striper/nail varnish, and lines vertically along all the red nails.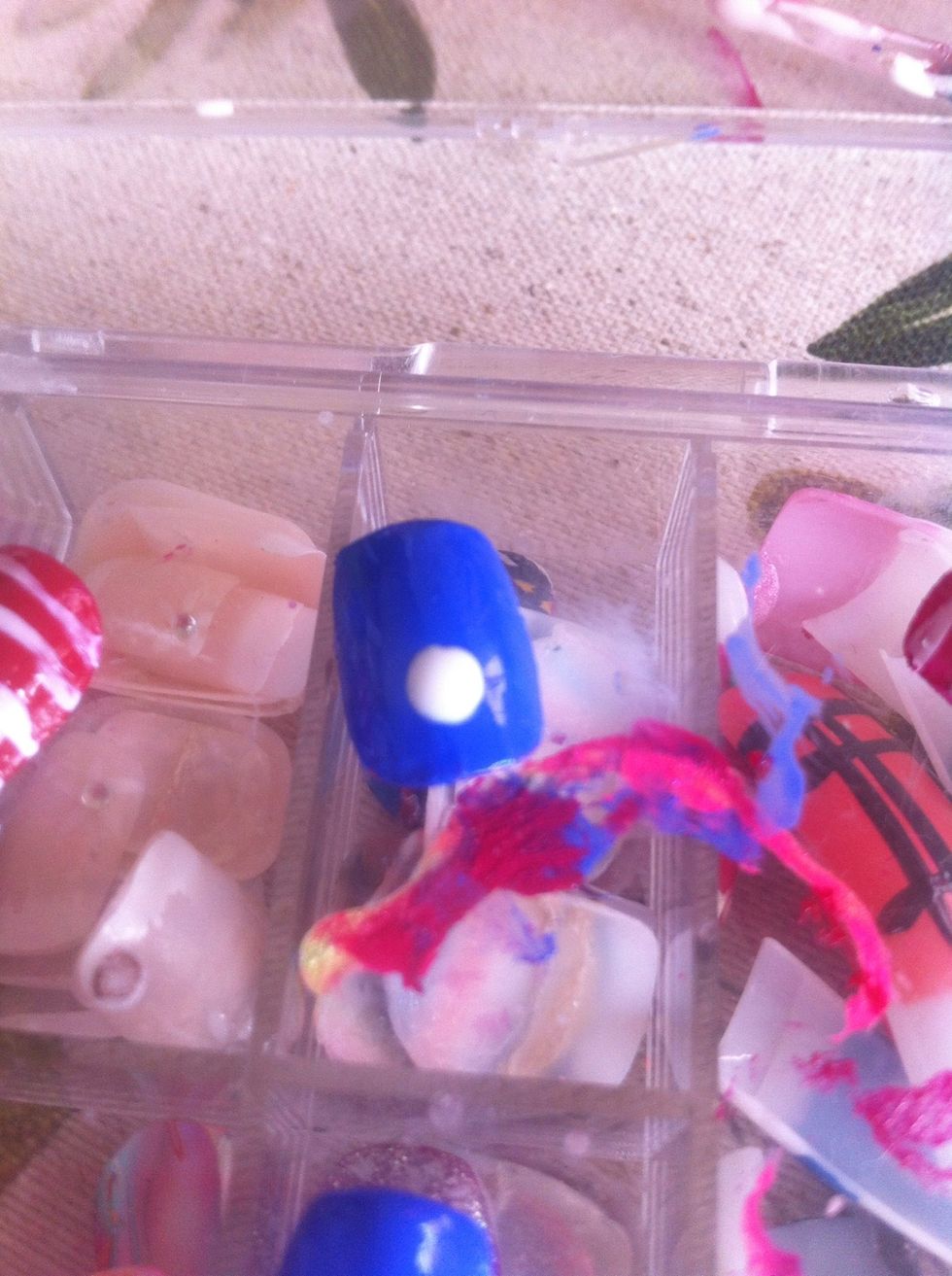 On your blue nails add a fairly large white dot.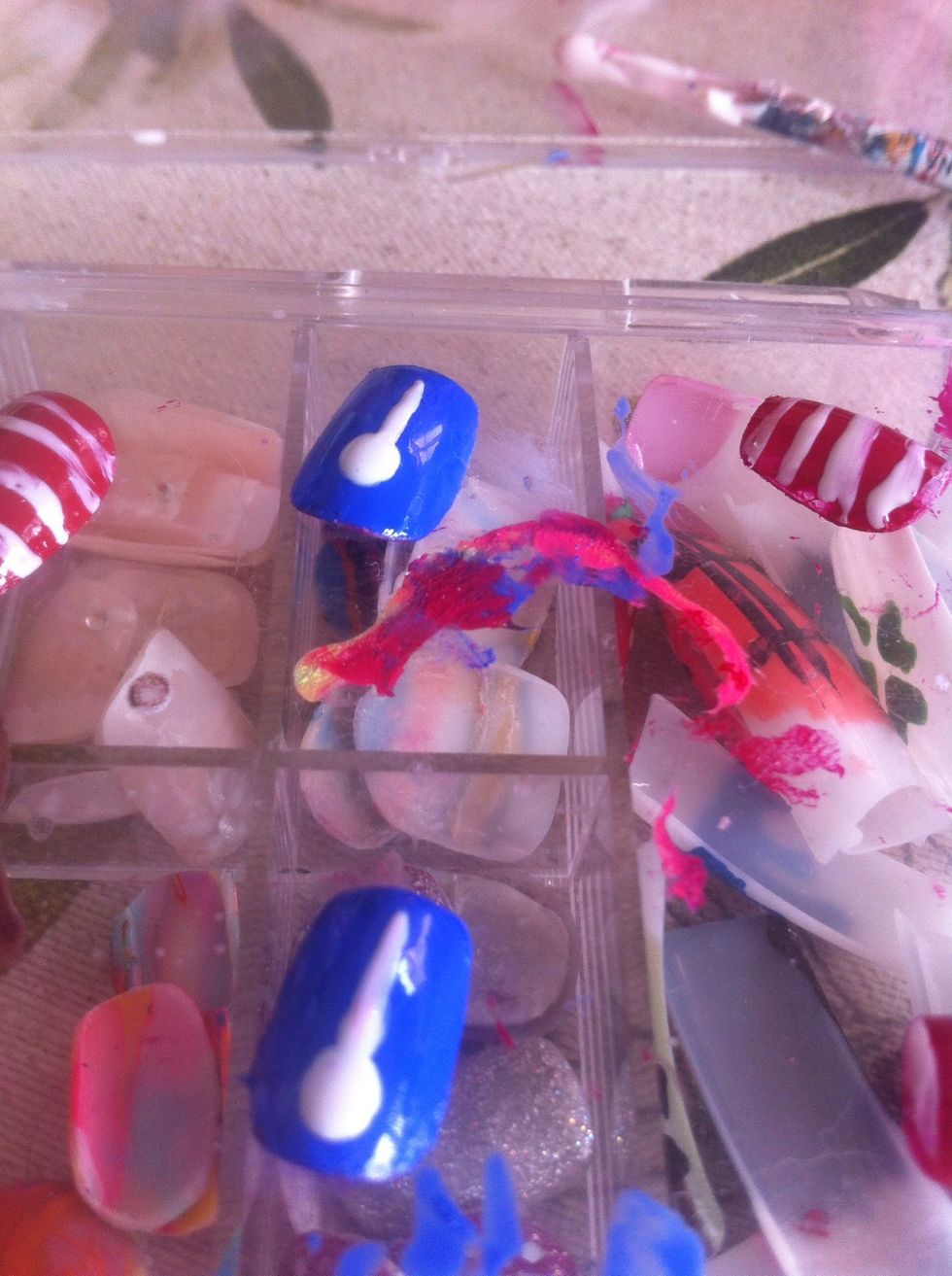 Now add a like coming down from the dot.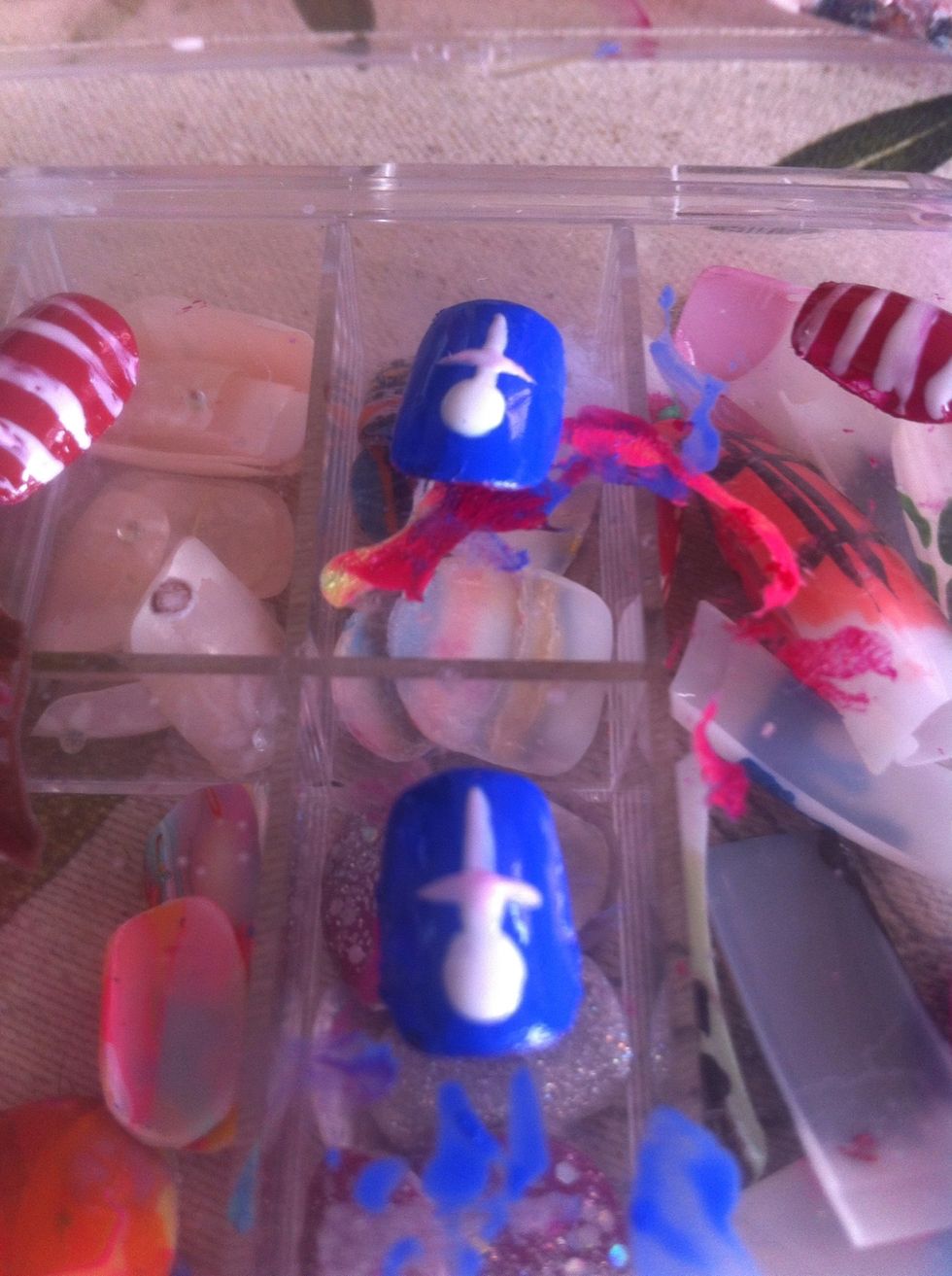 Add another line crossing over the longer line.
Next add a curve to the bottom of the longest line.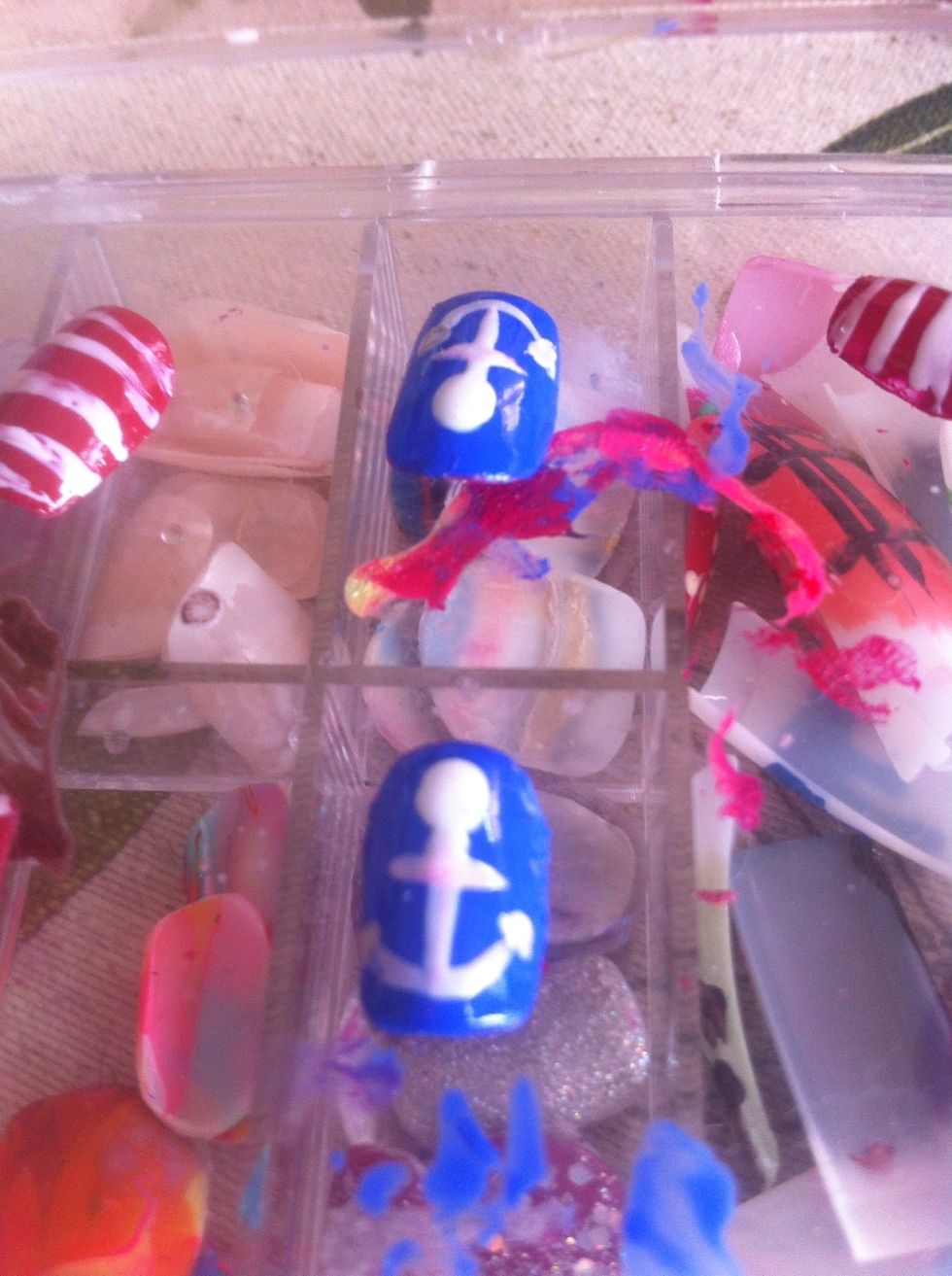 Add a triangle to either end of the curve.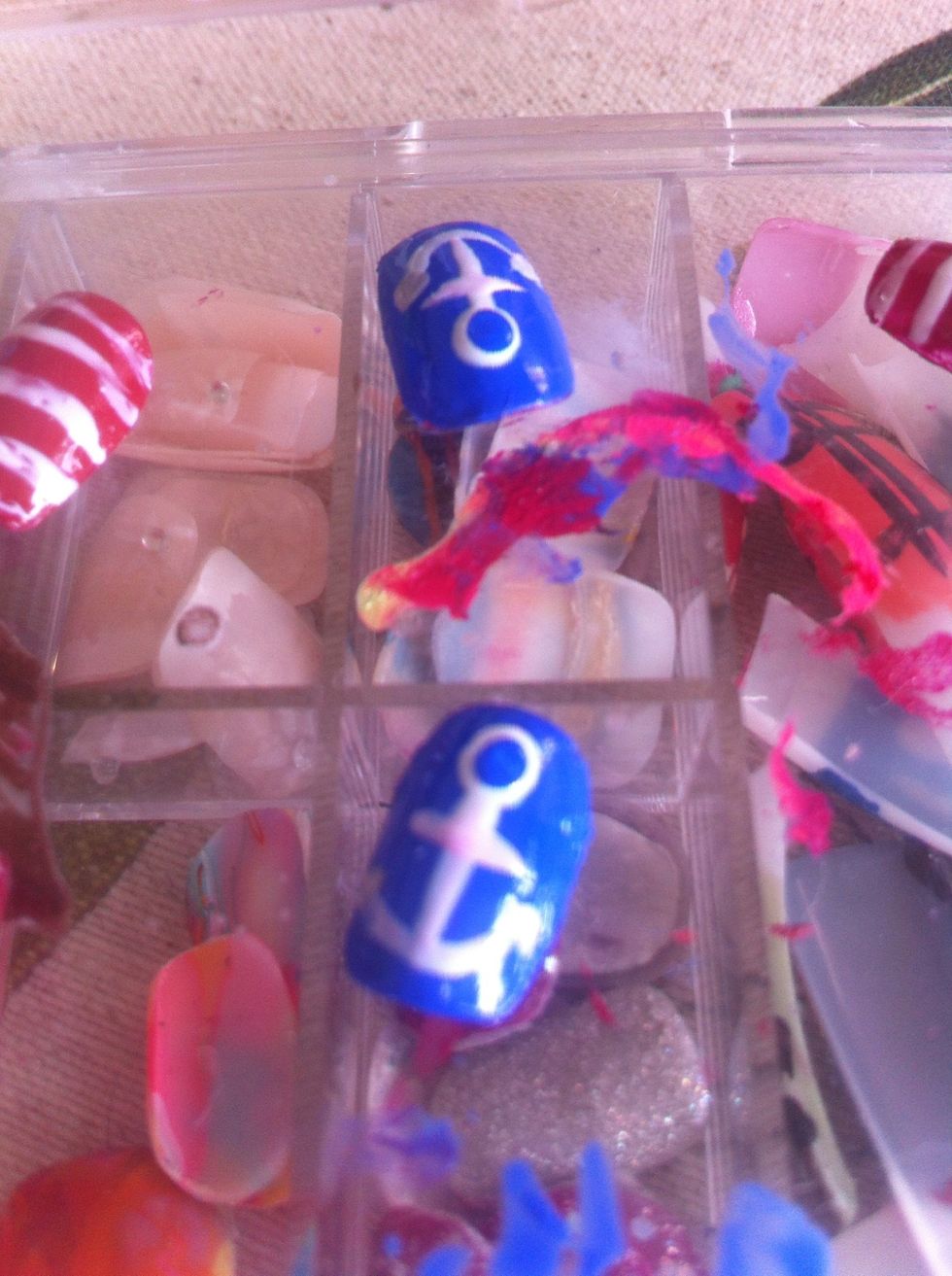 Next add a smaller blue dot on top of the larger white one.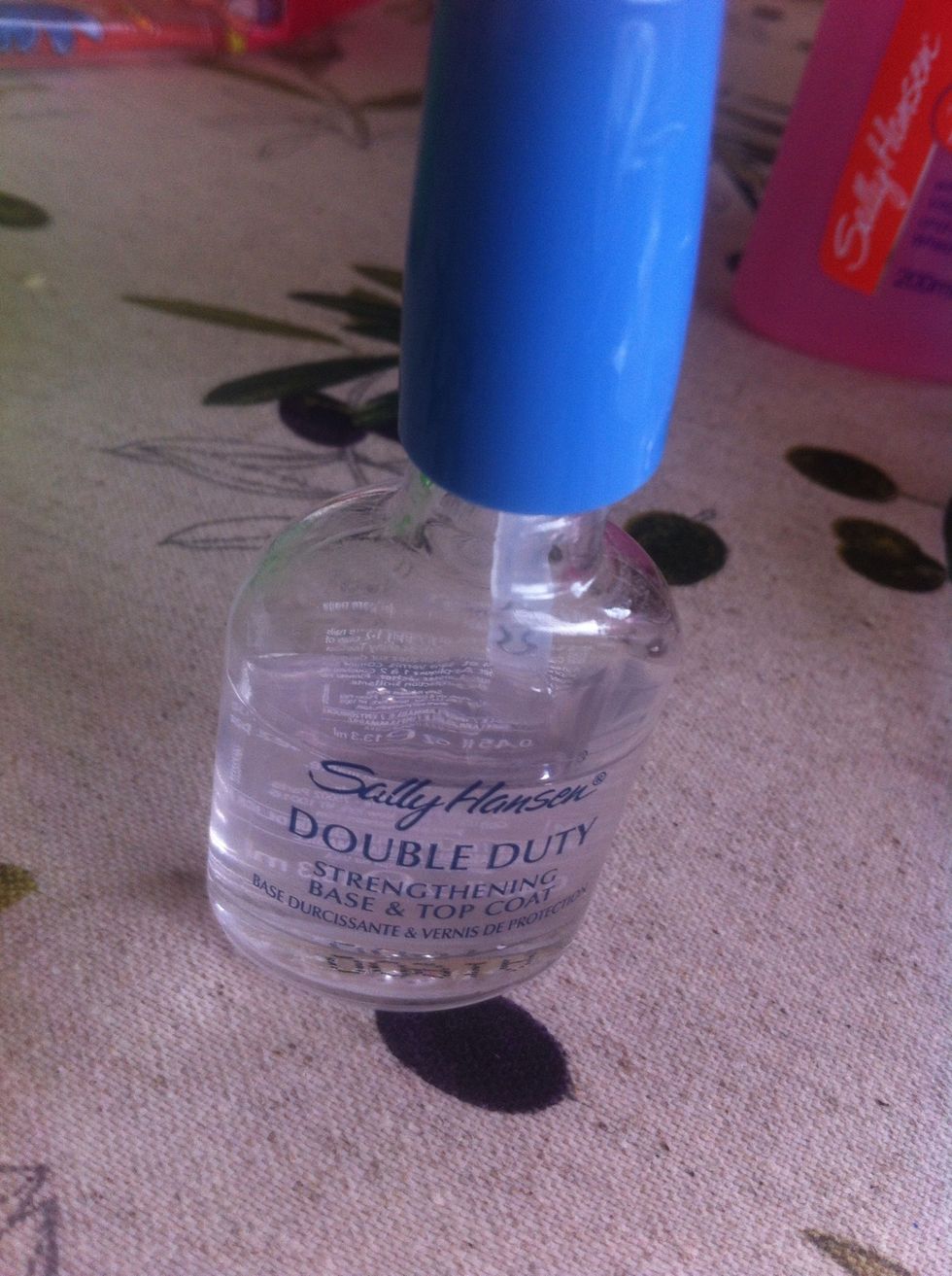 Finish with a top coat and leave to dry!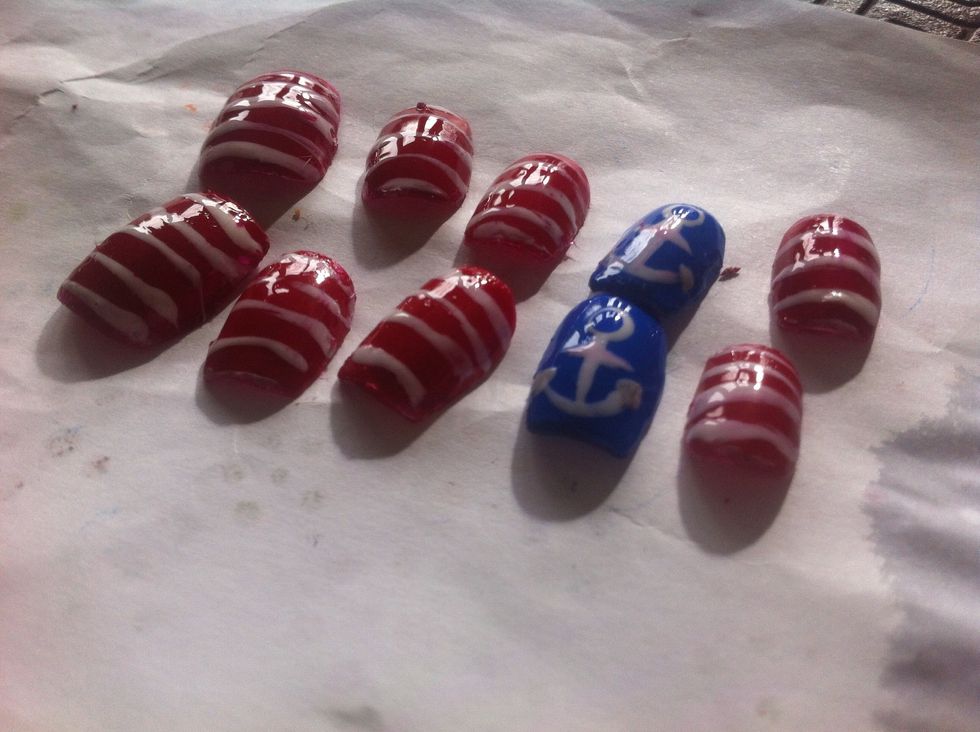 Finished!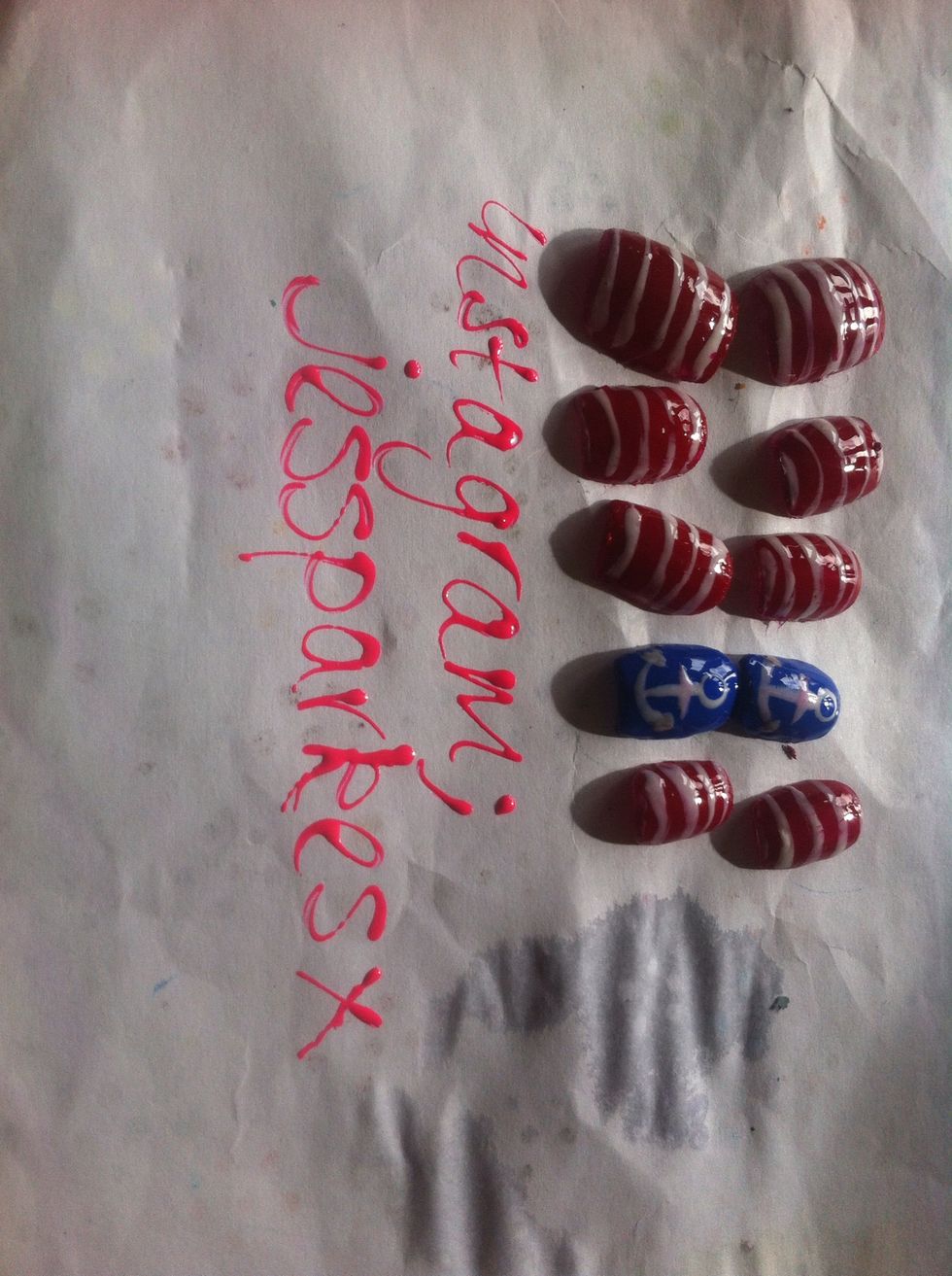 Follow me on Instagram: jessparkesx
Fake nails of desired
Red nail varnish
Blue nail varnish
White nail varnish
Clear coat