Create S Dream Catcher With Relics and Artifacts
38
Supplies!!
Using the beautiful solar Helios as my sun catchers base I used a Black fishnet pantyhose for the central part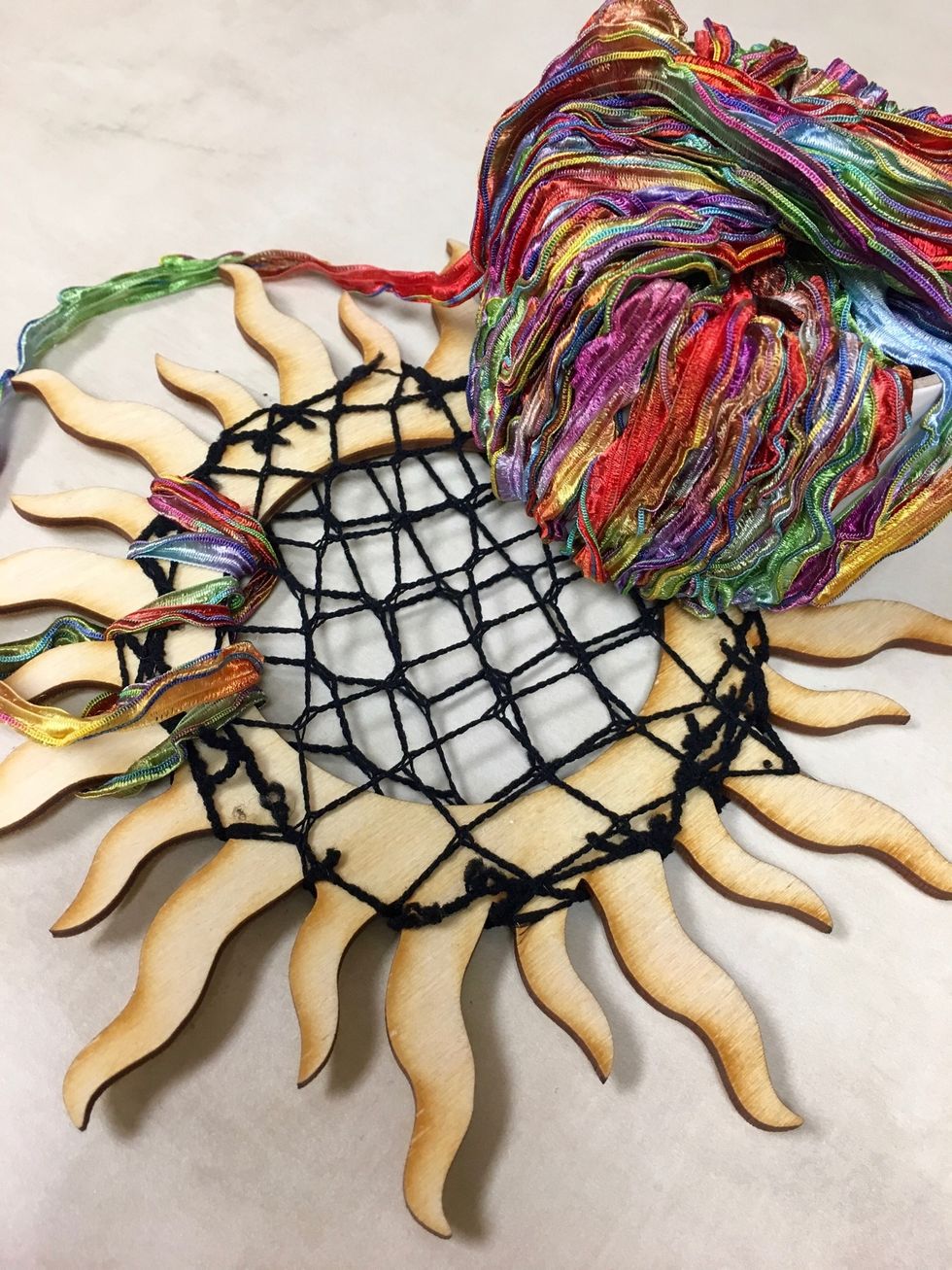 I weaved colorful threads around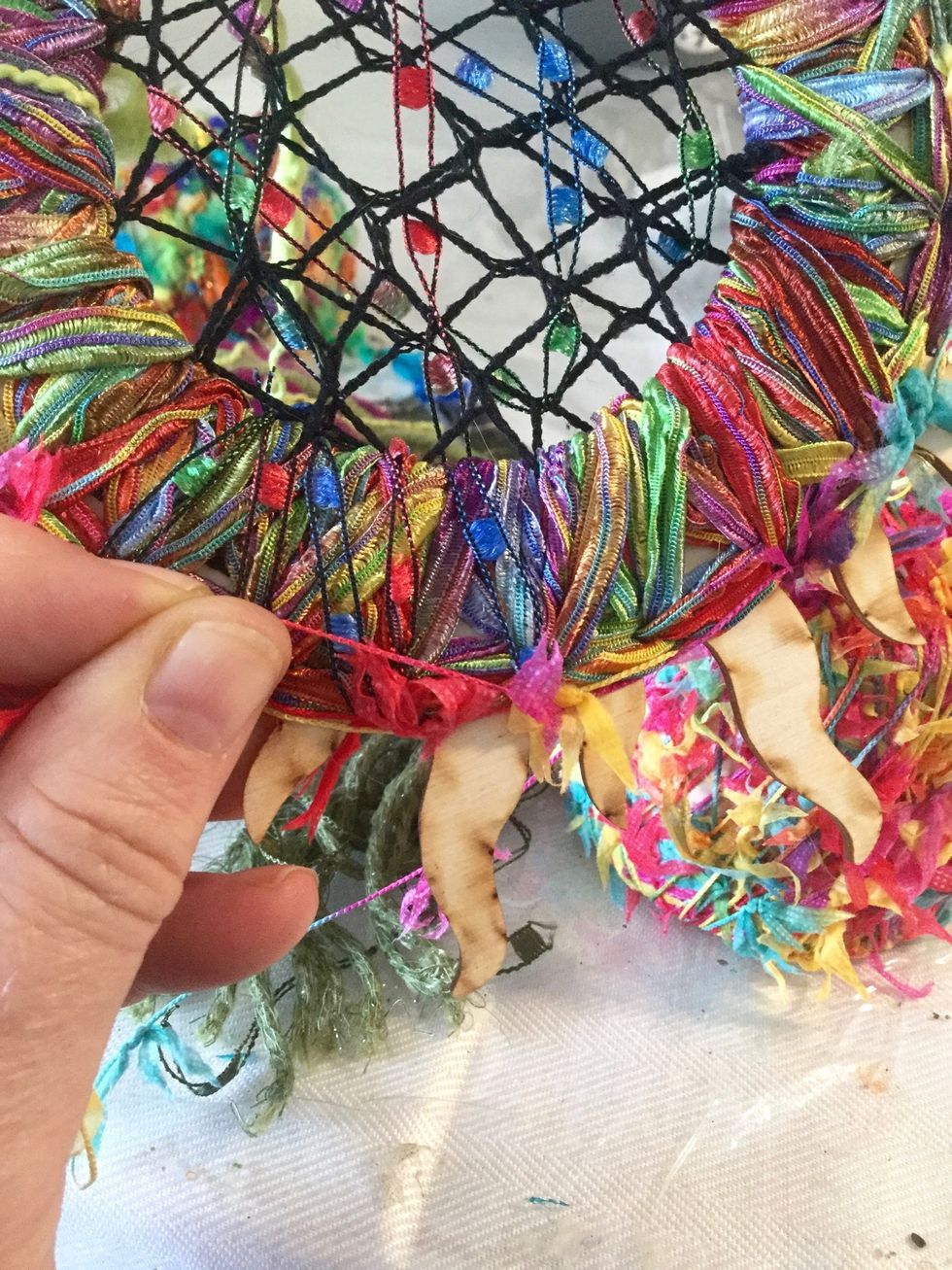 I removed some of my threads. Since alcohol inks are translucent and show the natural wood I used them to color the rays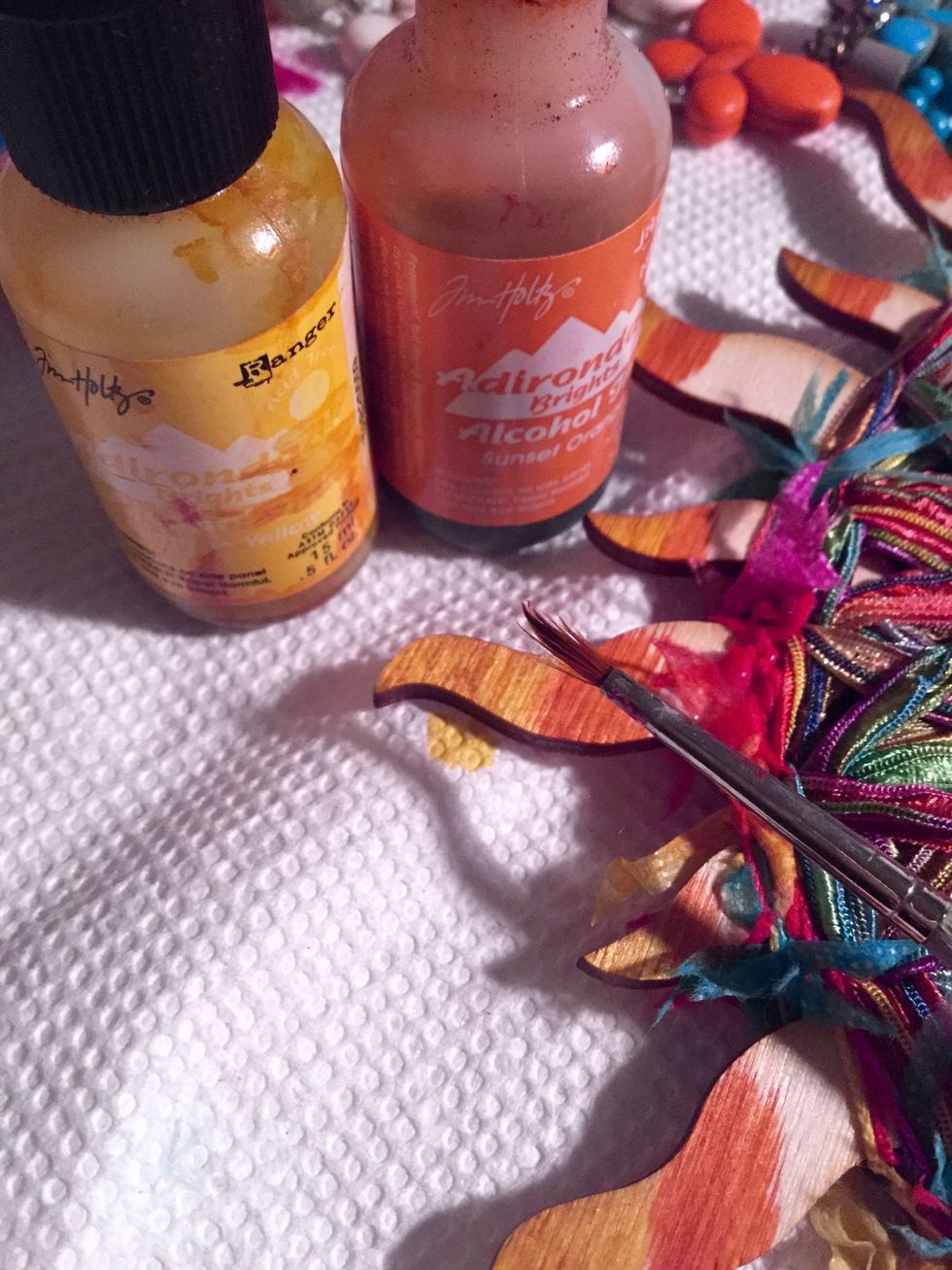 Prep with gesso and then mix water with the mineral powders to give them a terra cota feel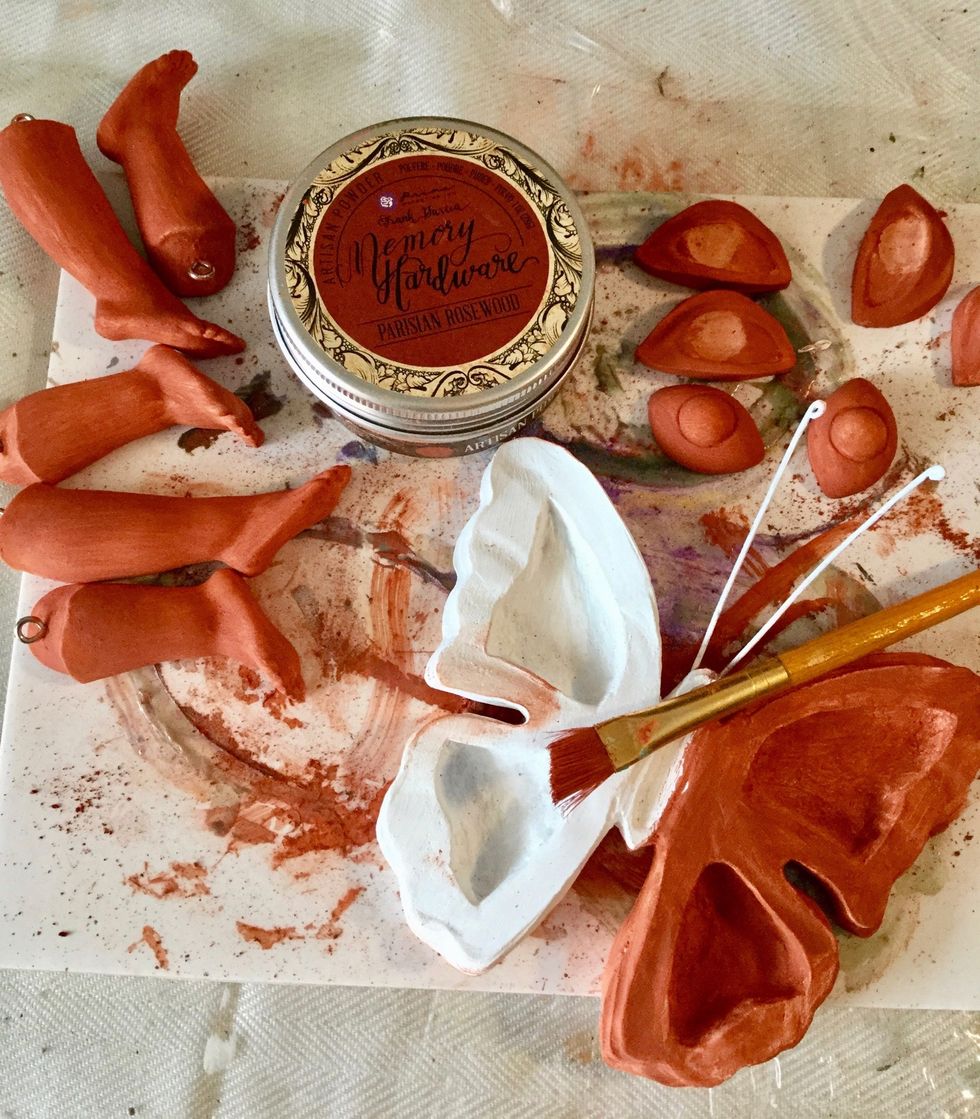 Distress stain spray in twisted cotton was used to color the art stones and then they were placed with gel medium
More changes I decided to add different colors to the stones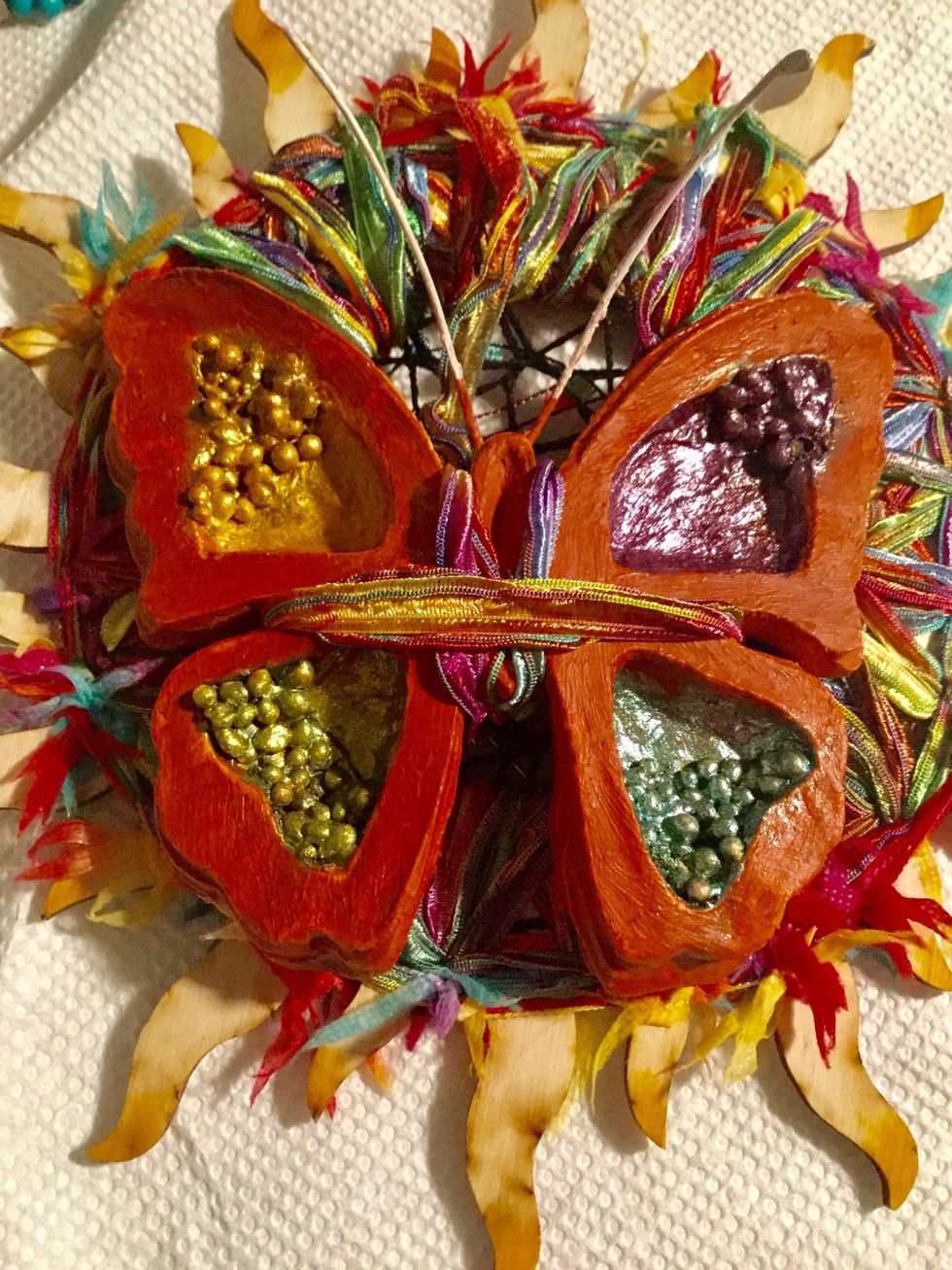 I used a wire to add the leg to the longest piece of ribbon and then a feather was added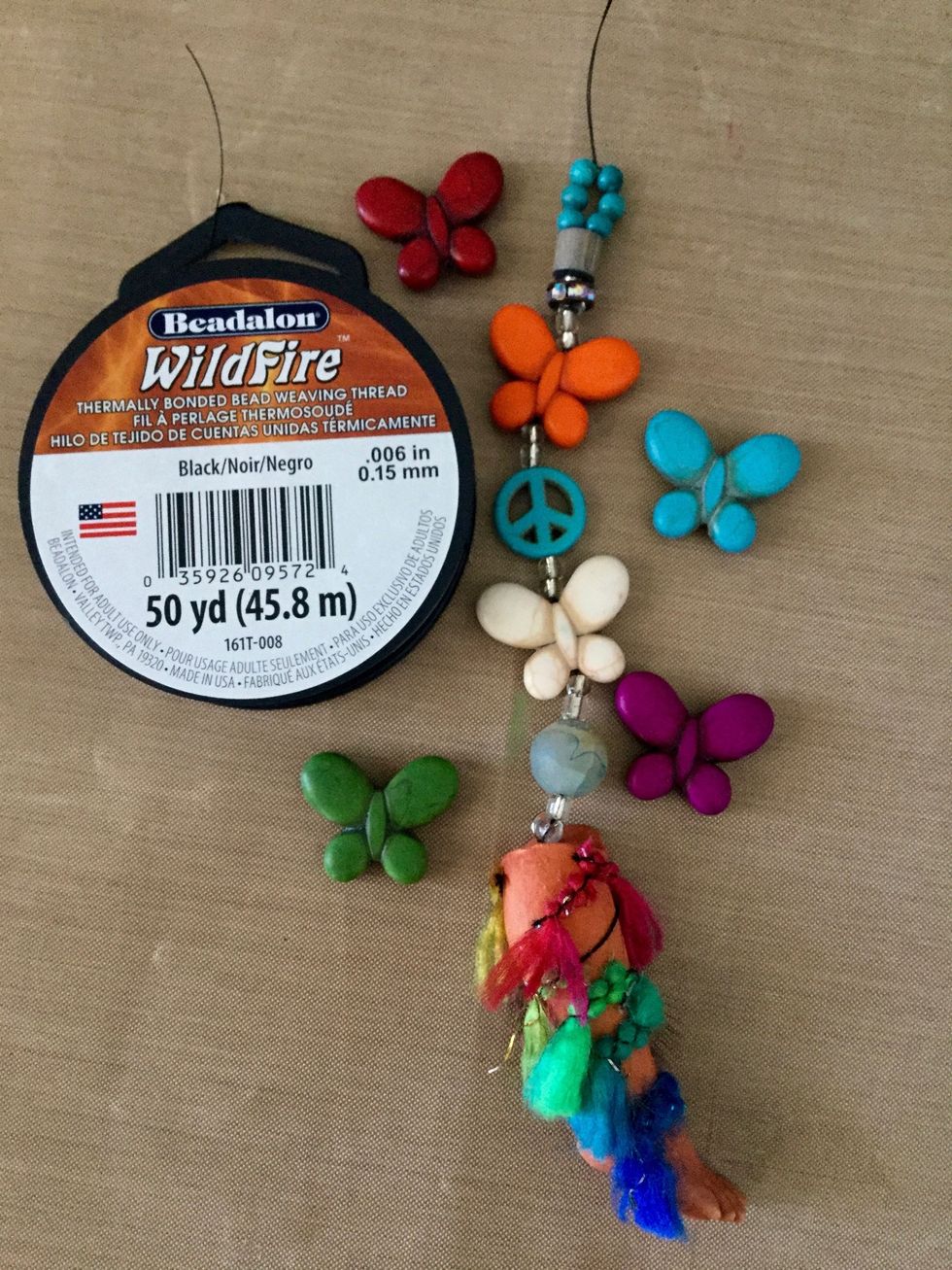 Colorful beads hang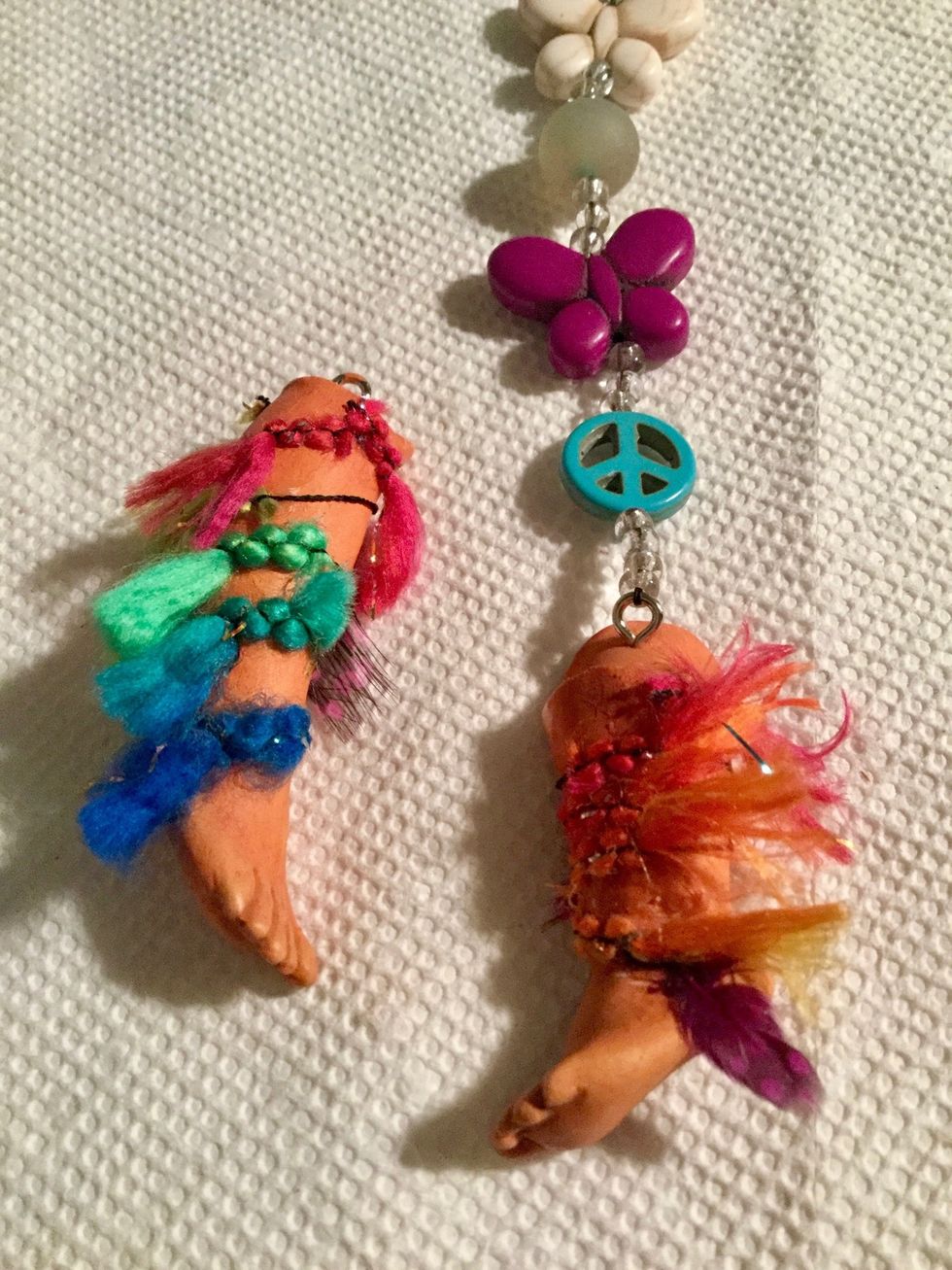 Colorful threads and feathers make some happy feet
Verday was used on this arrow finding to make it look weathered
I glued a flower in the back of the eye, added micro beads and used it as the focal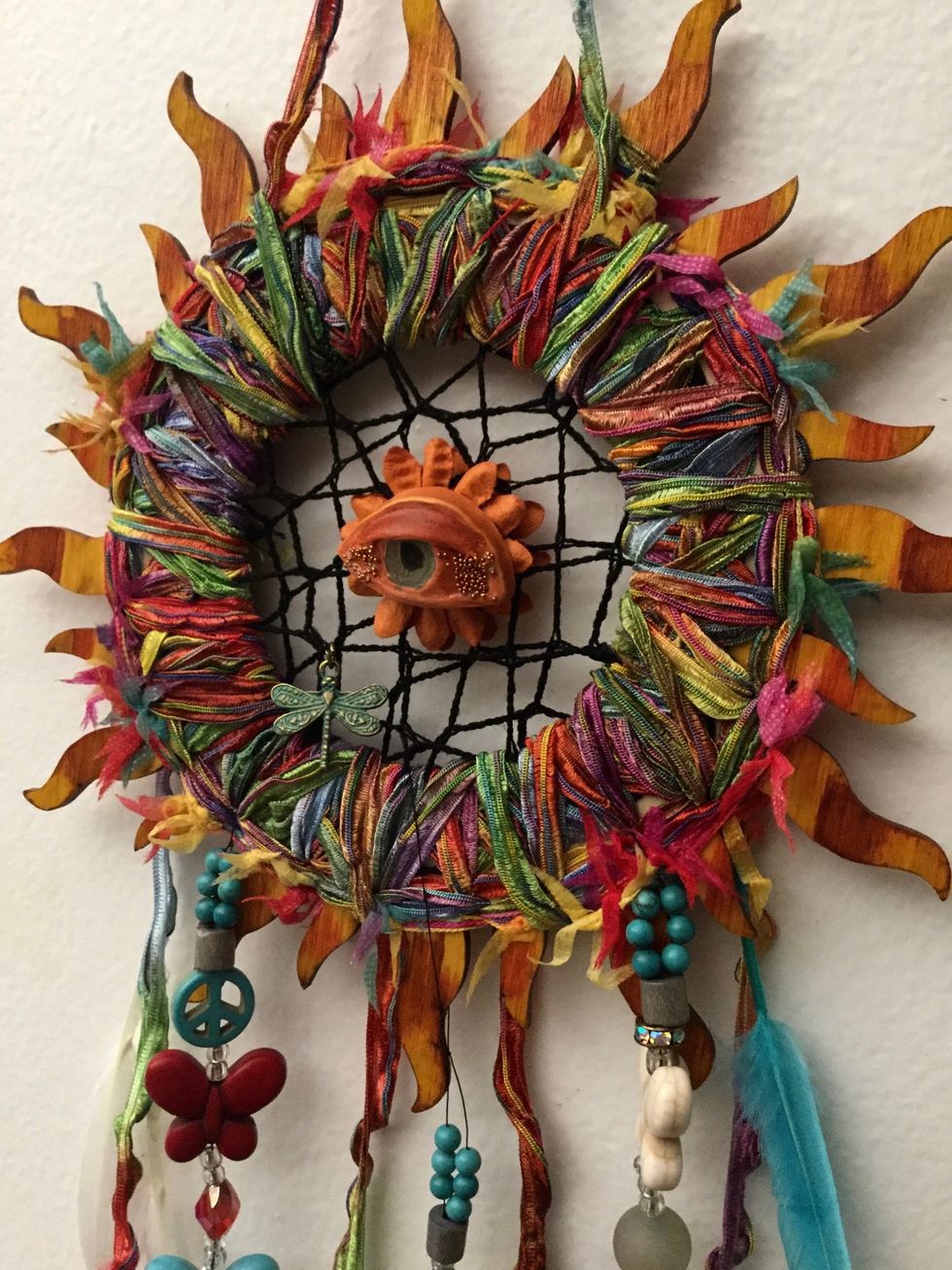 Closer look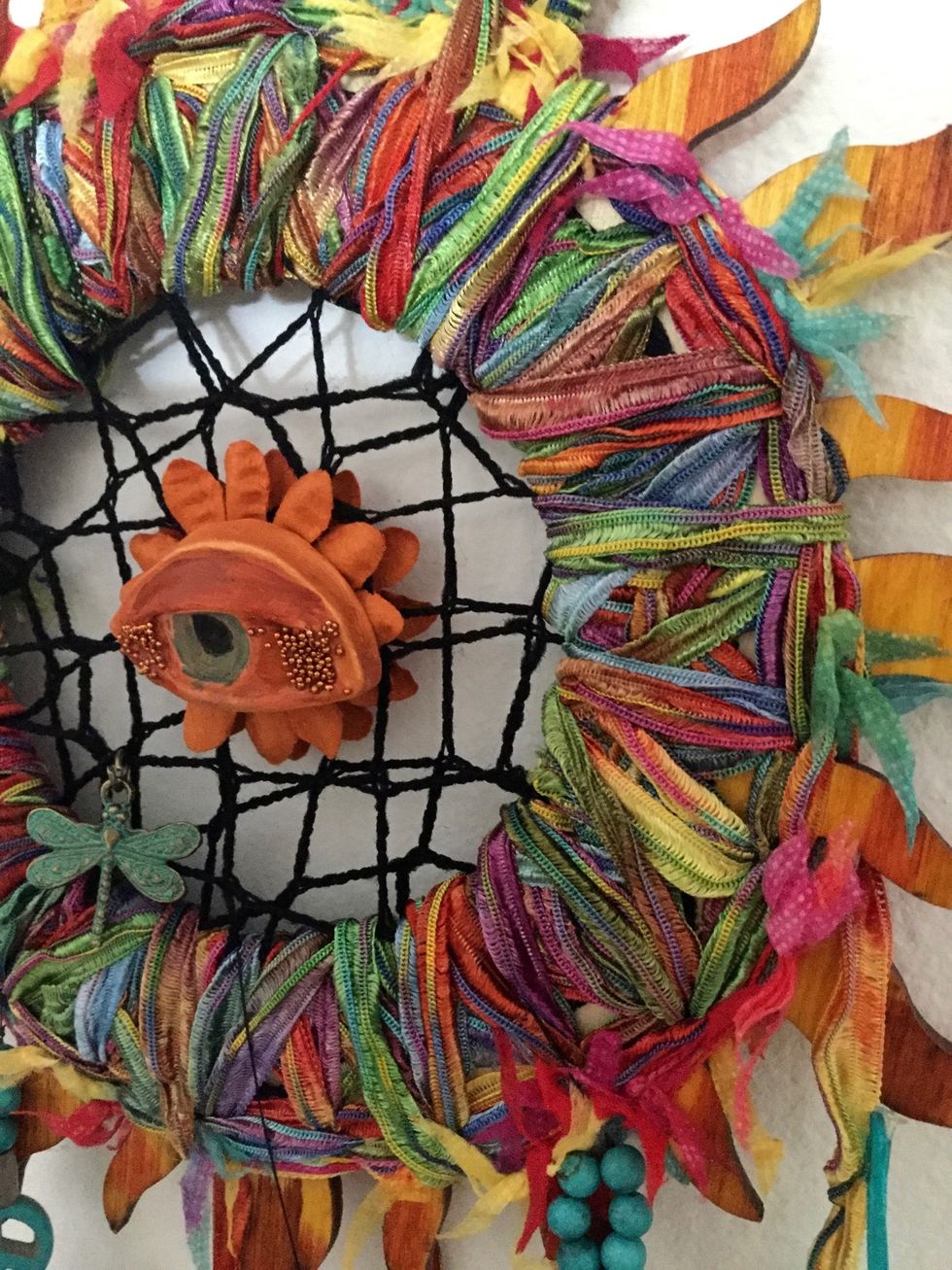 Details!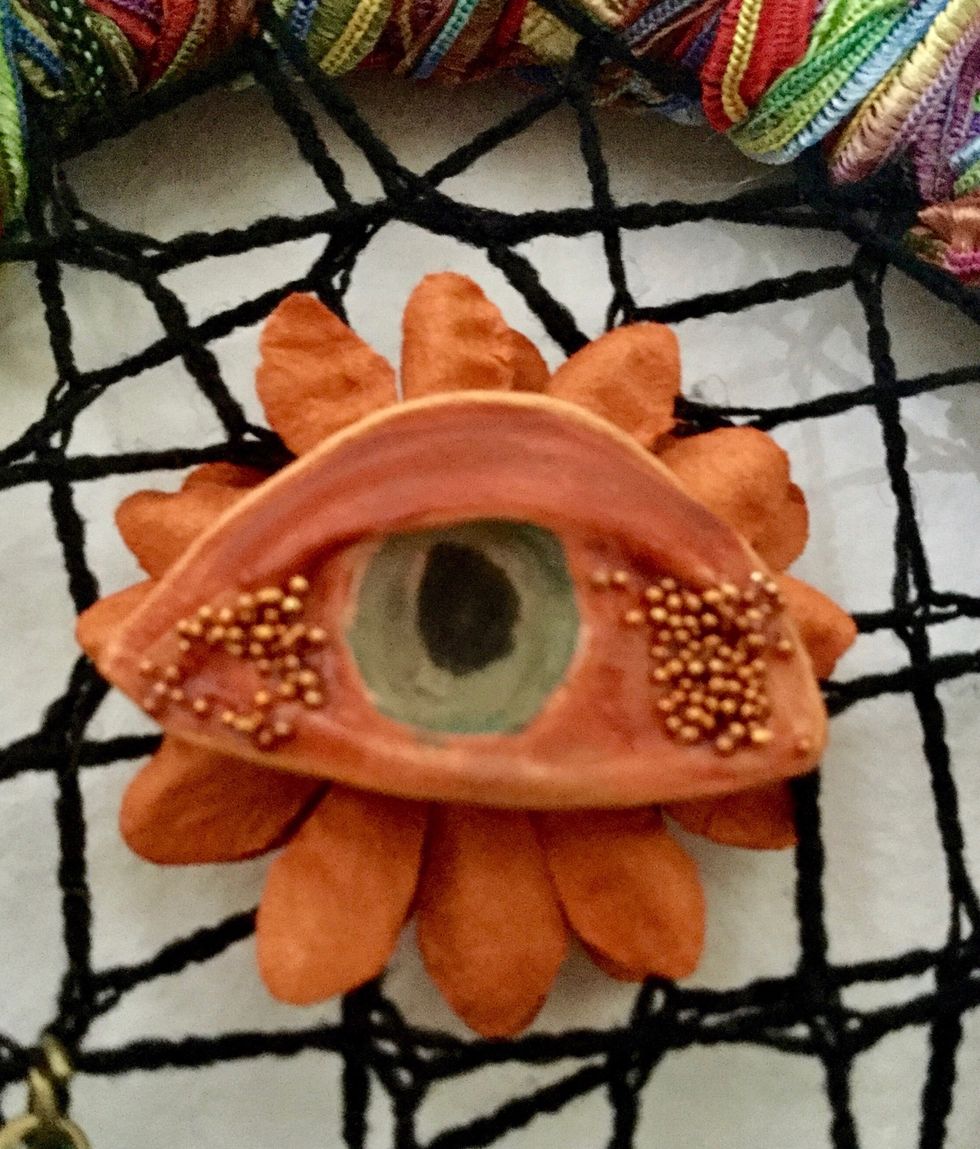 I string different color beads and hung the legs
I attached the arrow and drilled some holes in the butterfly to attach the strings.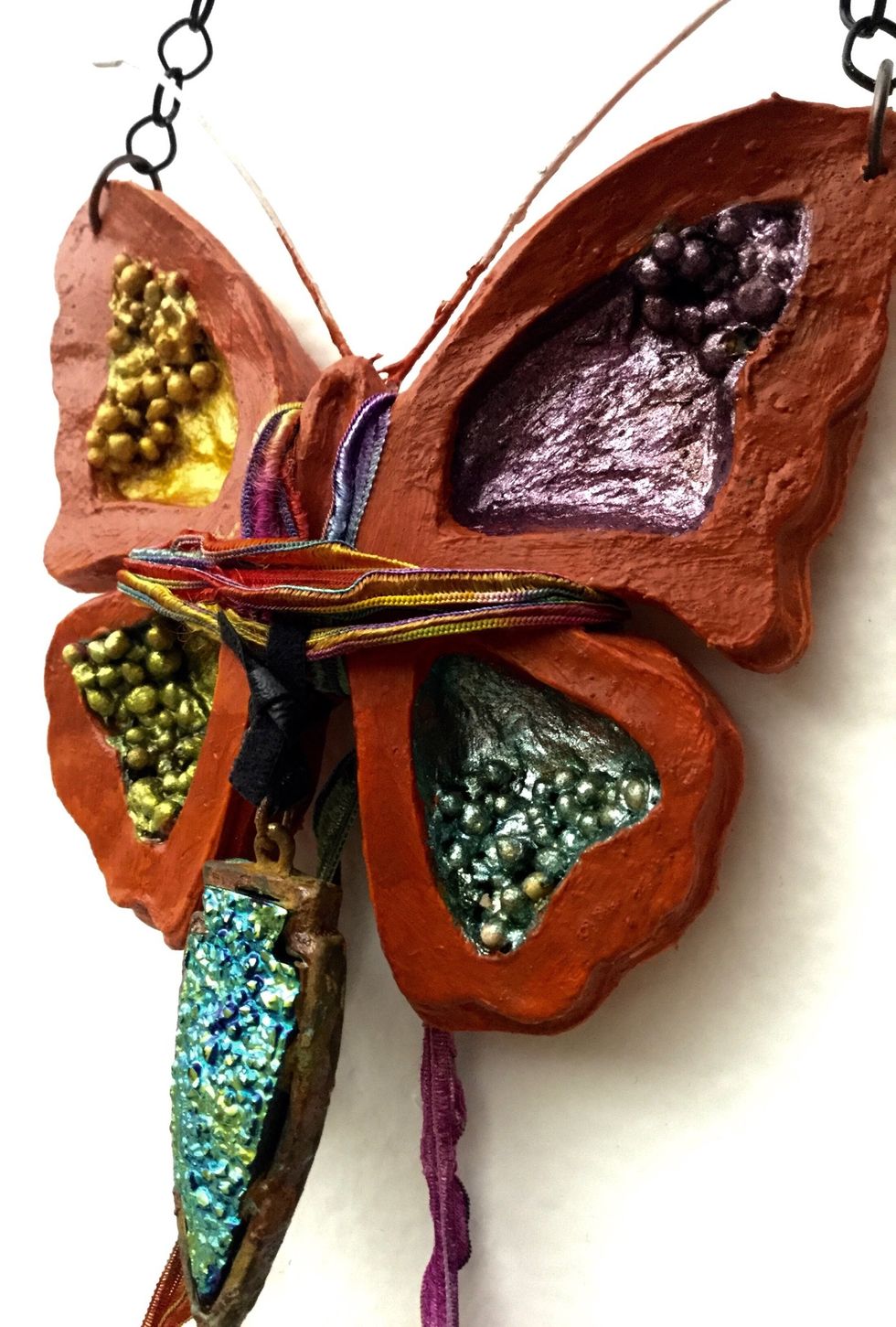 Chain to hold and I also added some dragonfly findings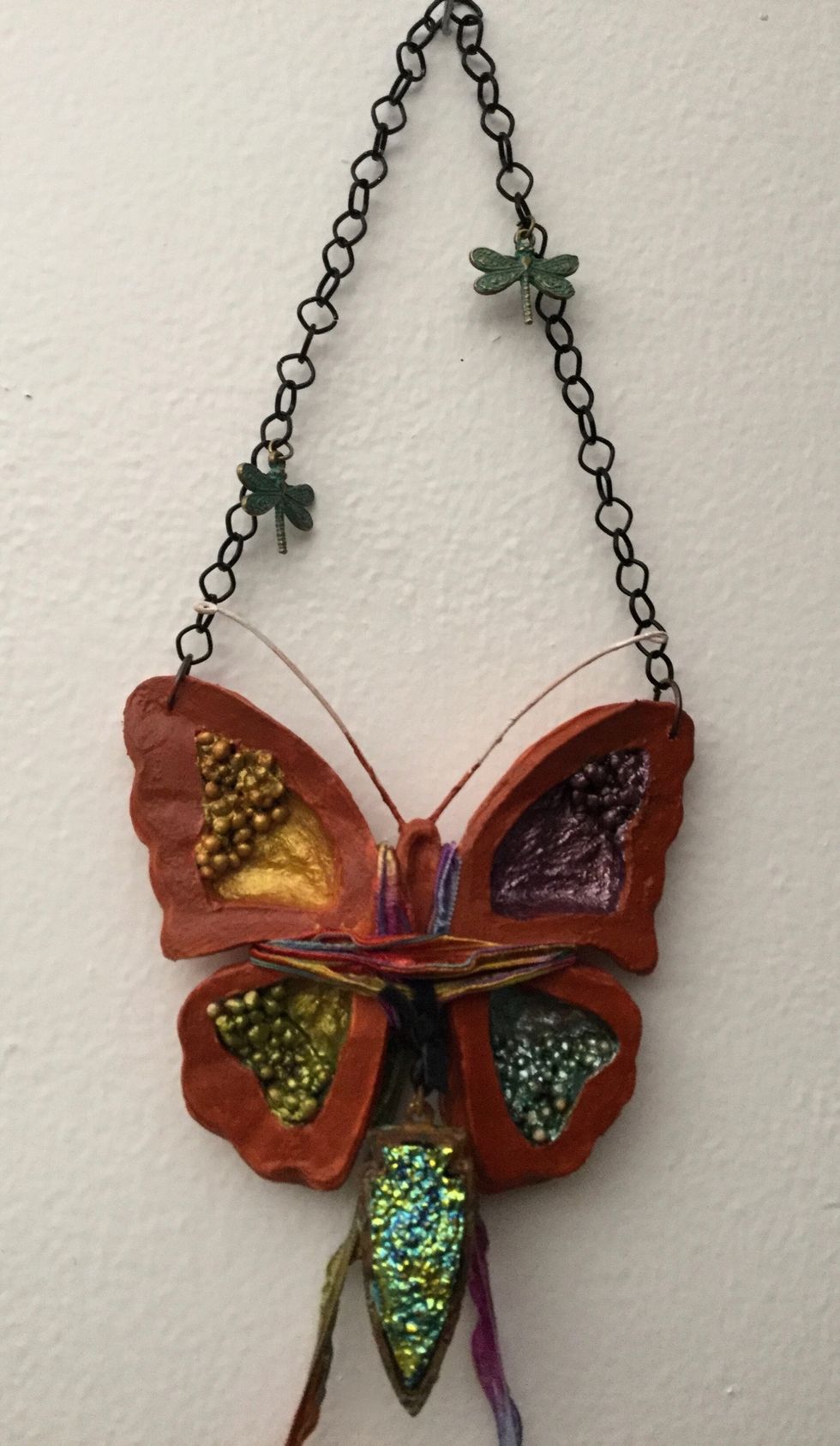 Detail look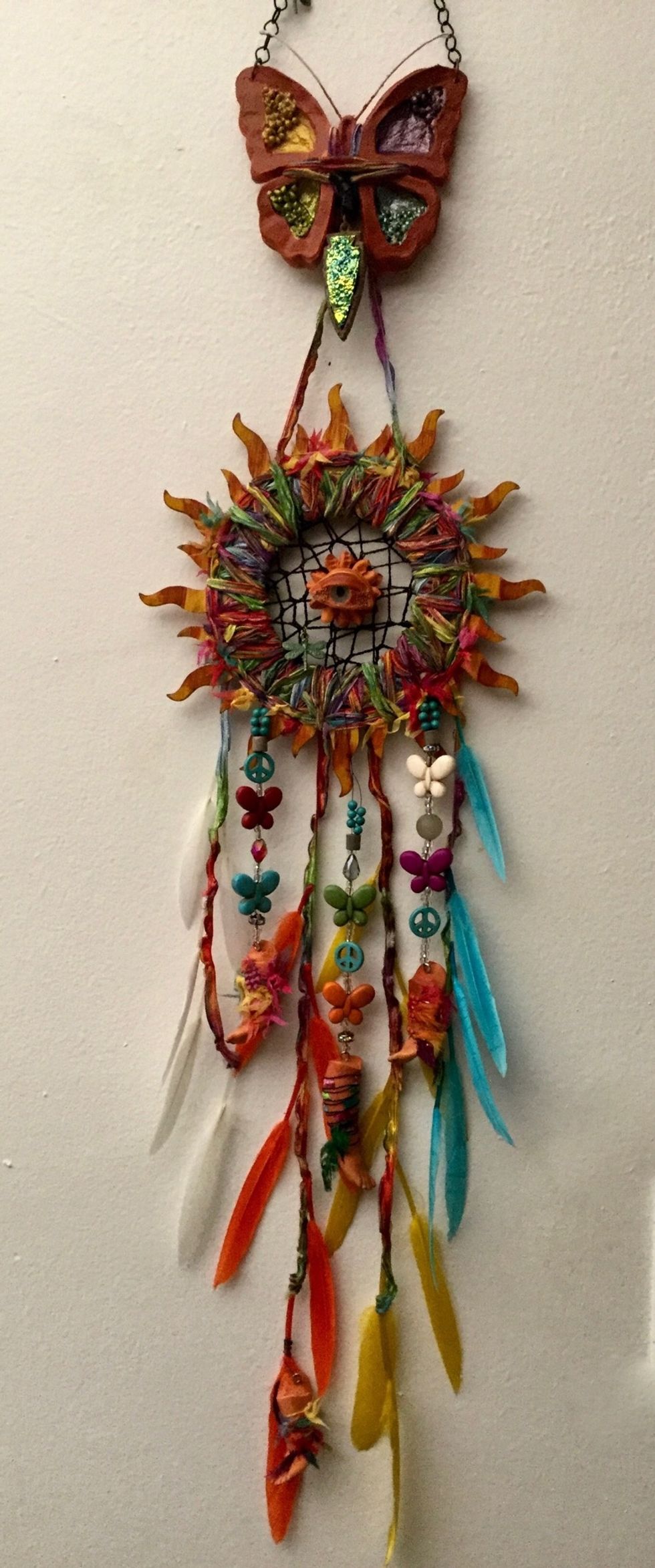 Detail look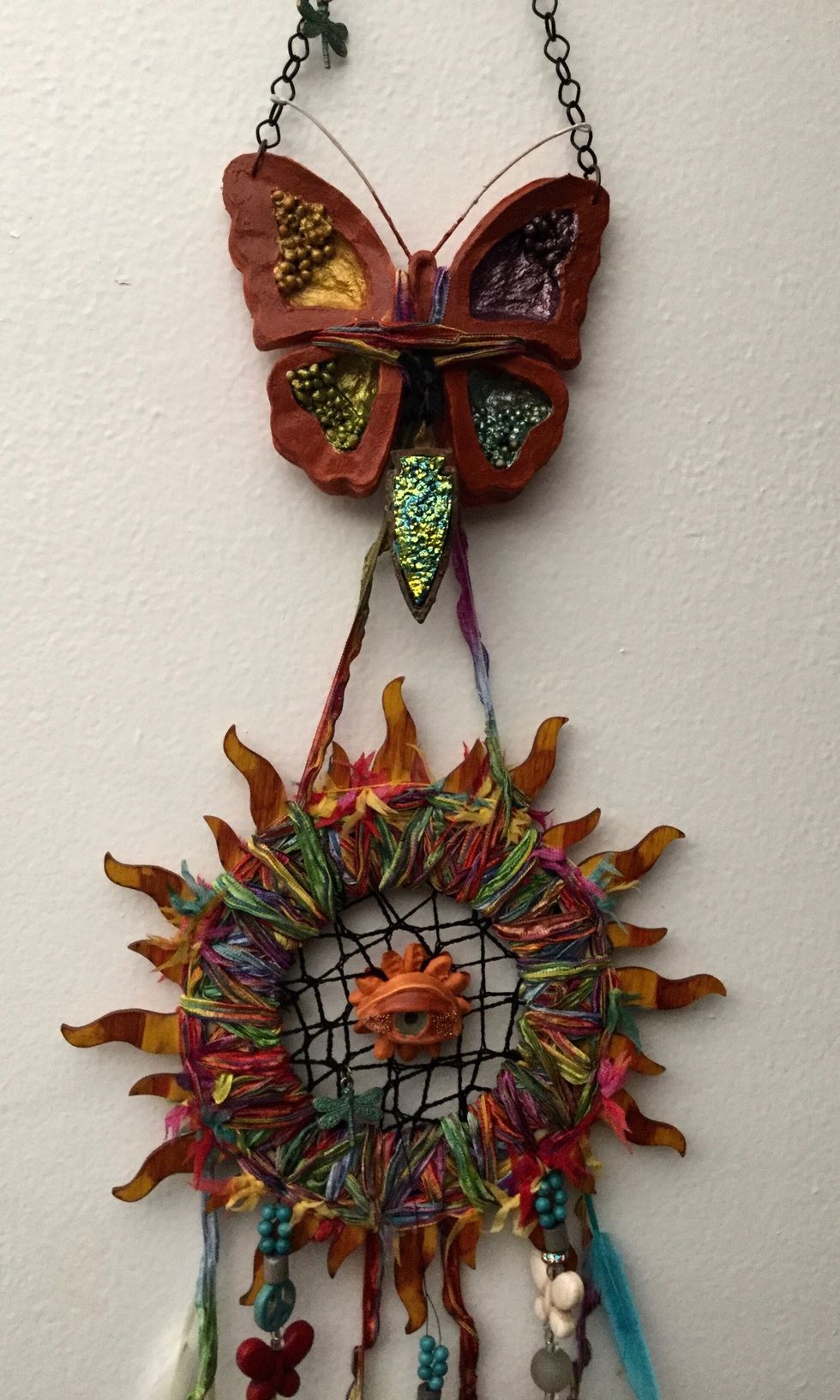 Close up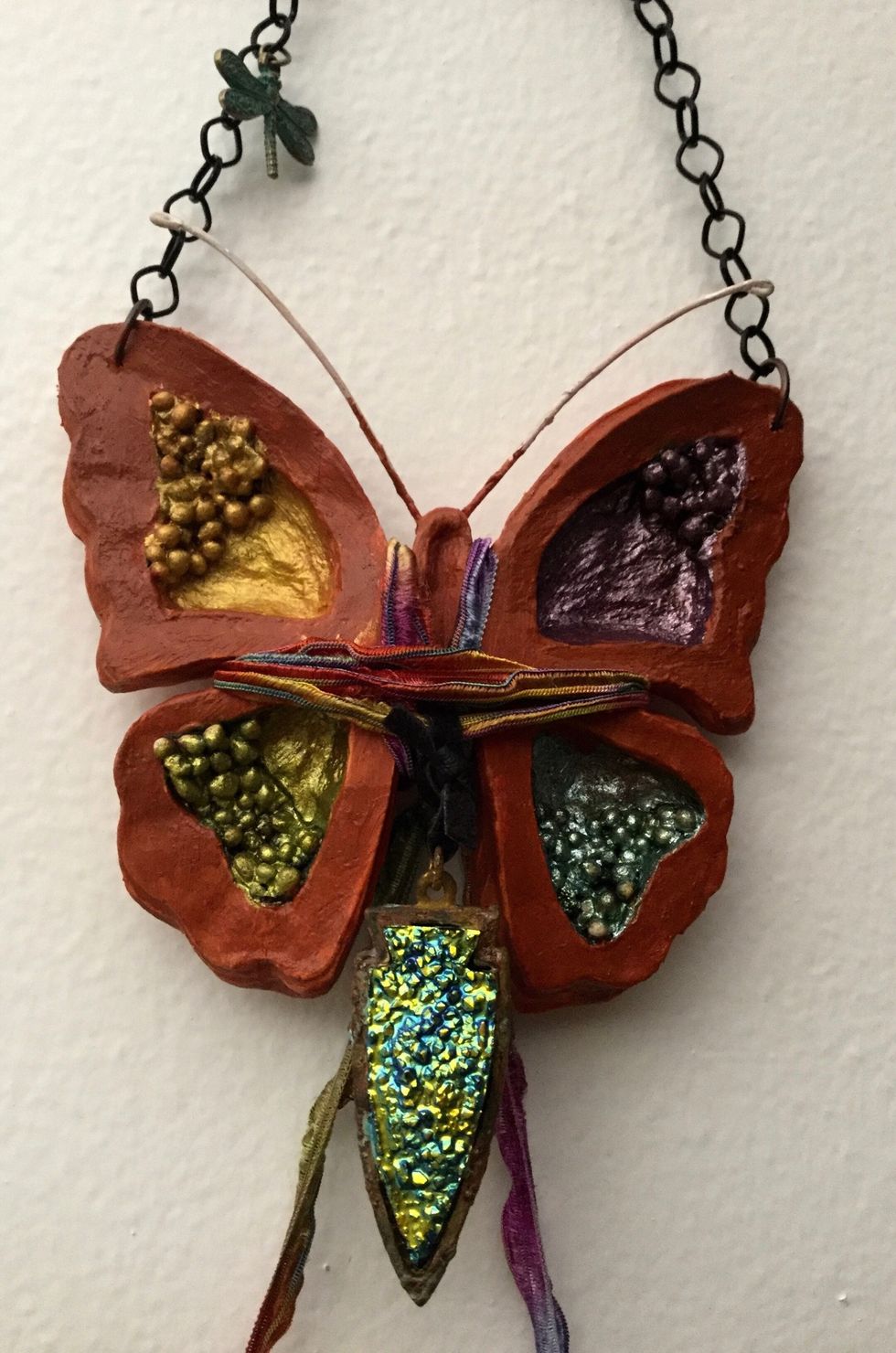 The finished dream catcher! Read about Cristine beautiful dream catcher on the Muse www.sandraevertson.com
The creator of this guide has not included tools
Relics & Artifacts
RELICS & ARTIFACTS ® matte white resin craft blanks by designer Sandra Evertson for Prima Marketing Inc.