Measure and cut a piece of satin ribbon. I used 1 inch wide satin ribbons to make this flower. This ribbon should be around7-8 inches long.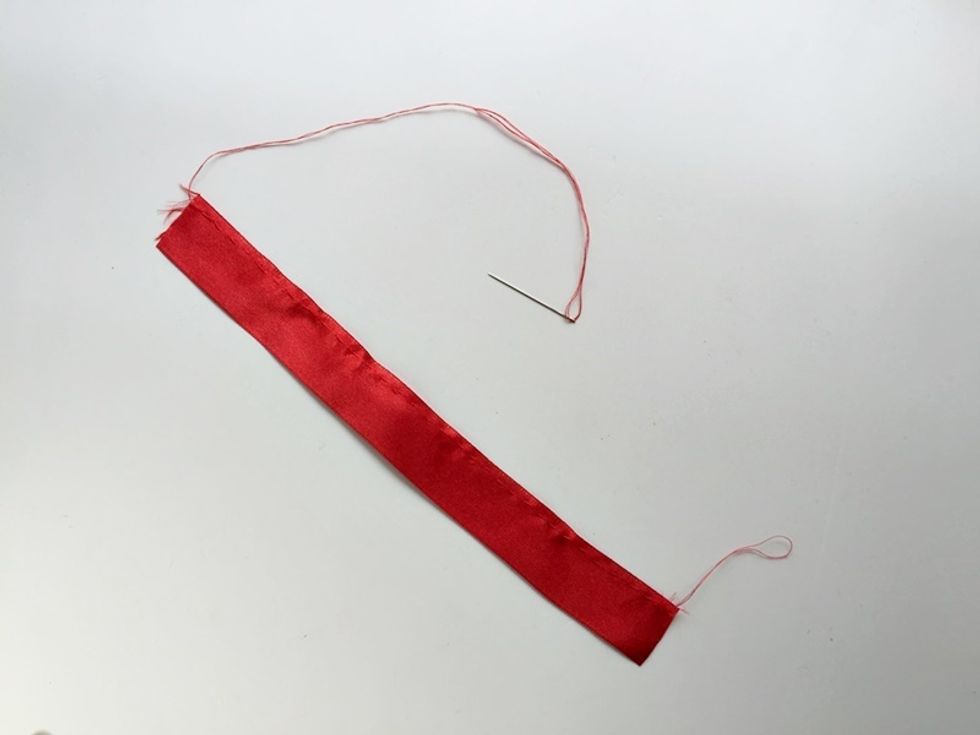 Prepare needle and thread. Do running stitches along any one side of the ribbons' length.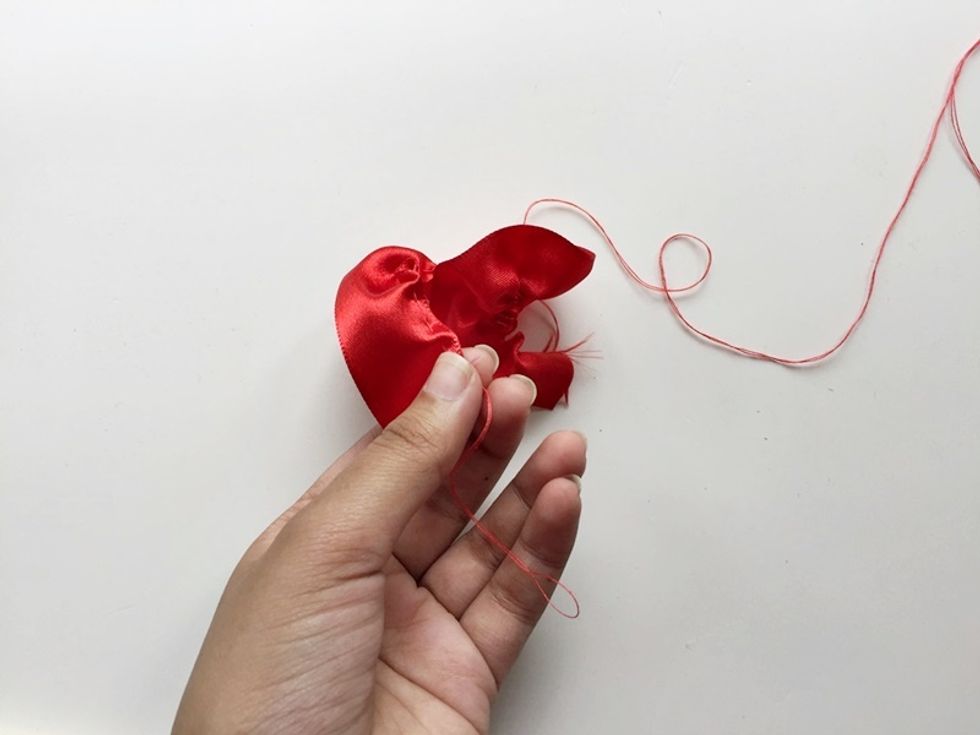 Once you're done stitching, pull the open ends of the stitched thread to create ruffle on the ribbon.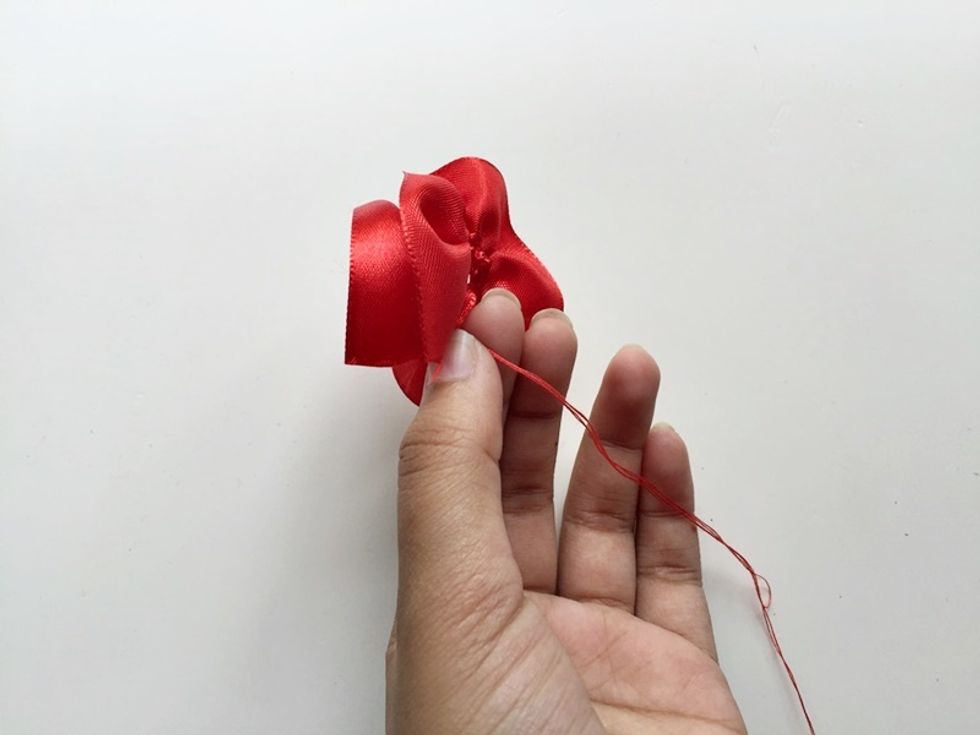 Tie both ends of the thread if you're satisfied with the ruffle.
Now simply stitch both ends of the ribbon to from a circle.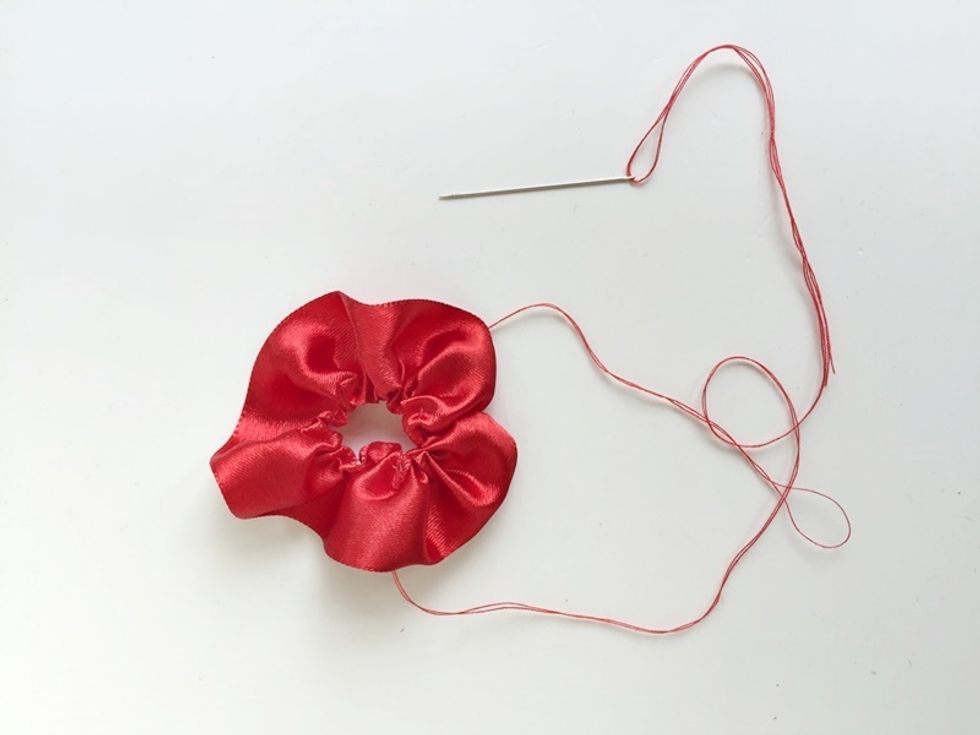 There, we created a ruffled ribbon ring.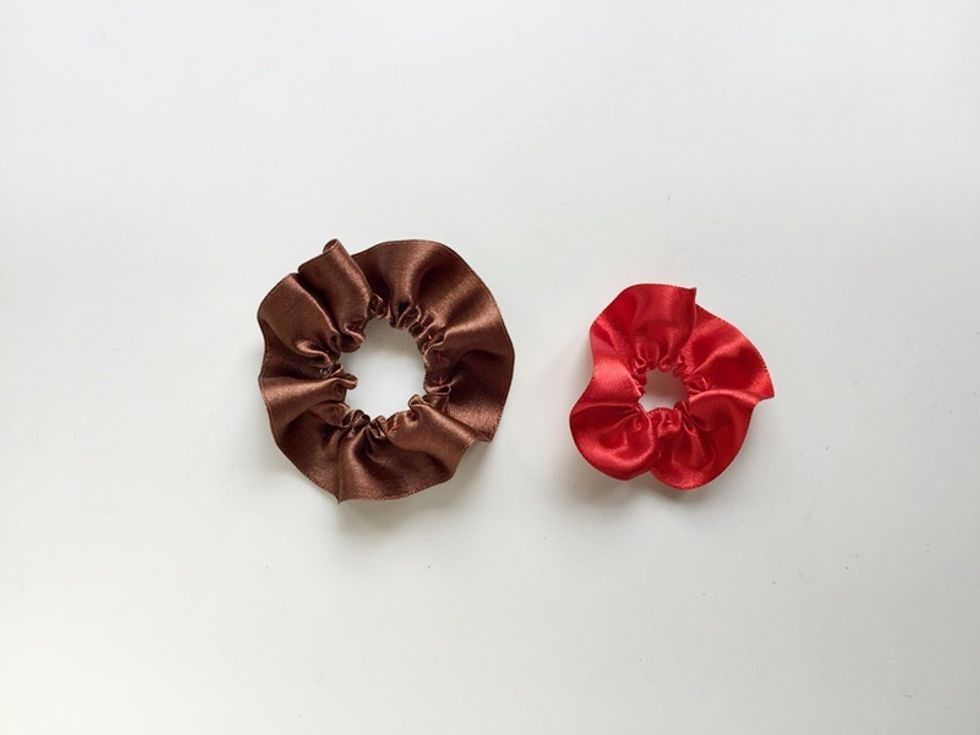 Similarly, make another ruffled ribbon ring but keep slightly bigger than the previous one. Use different colored ribbon.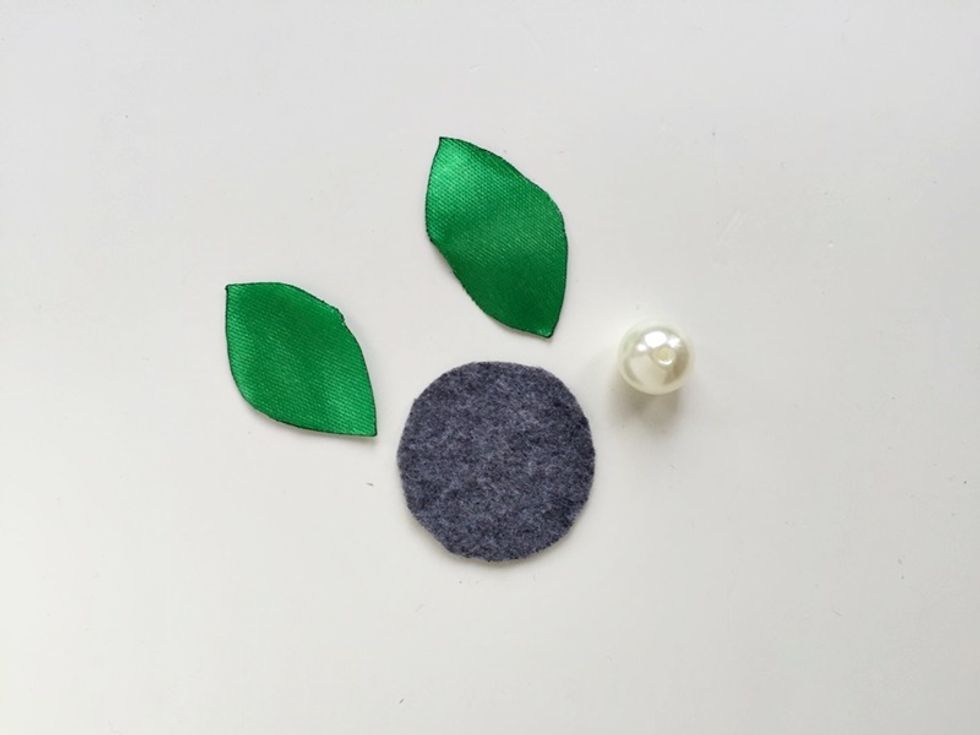 Cut a small piece of felt slightly bigger than the large ribbons center hole. Use green satin ribbons to make the leaves and also select a medium or large bead for the center for the flower.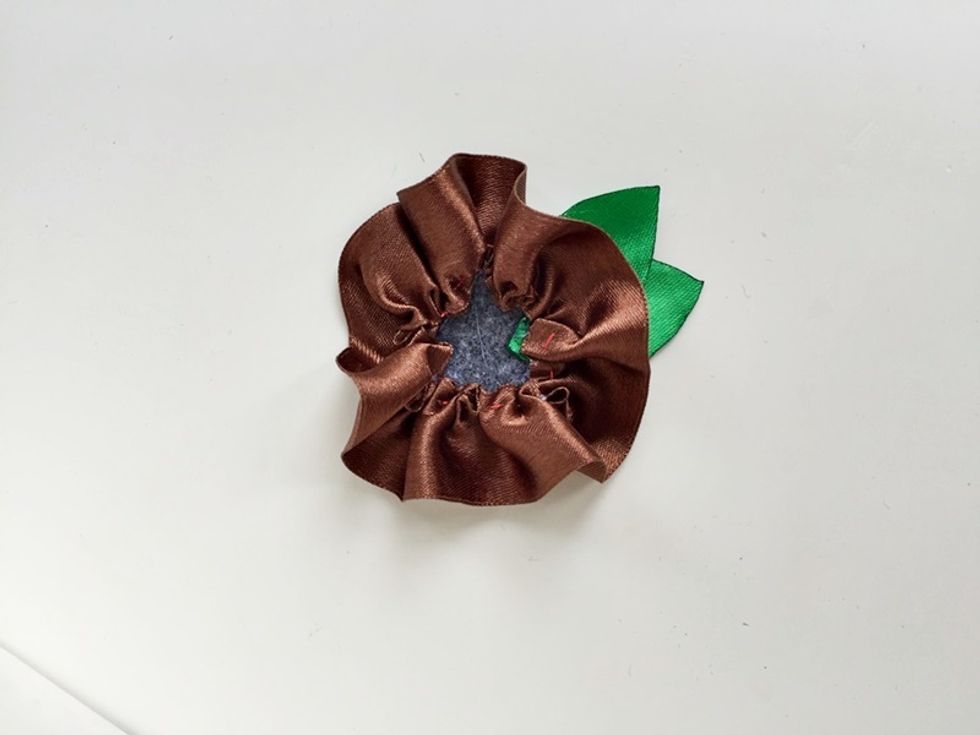 First, glue the leaves on the felt and then the large ruffled ribbon ring.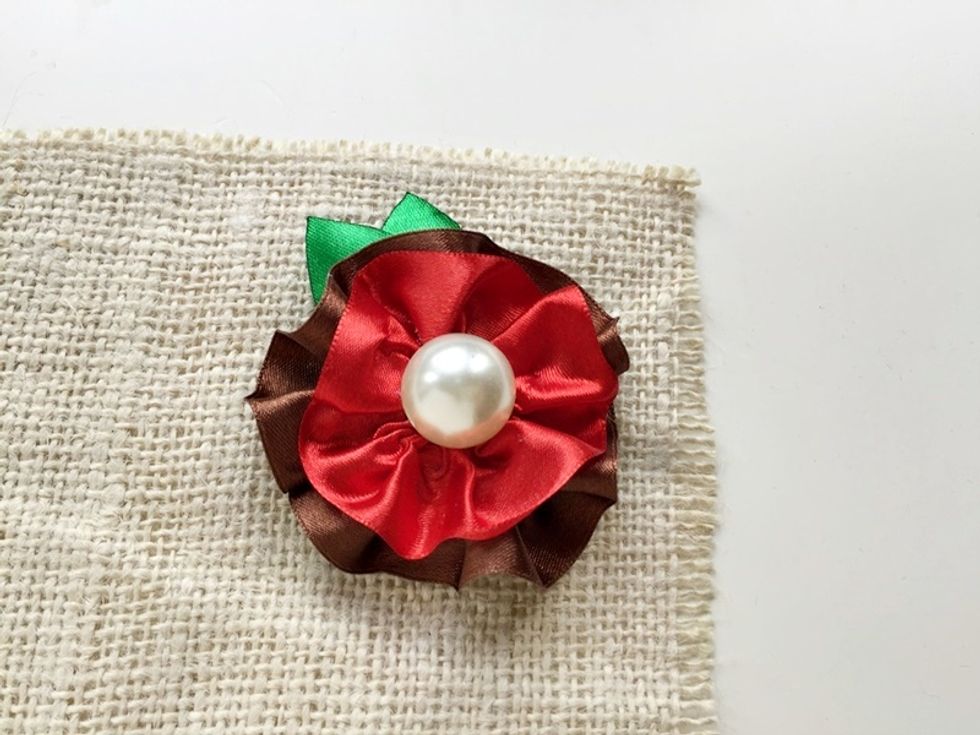 Glue the small ruffled ribbon ring and then glue the bead on the center.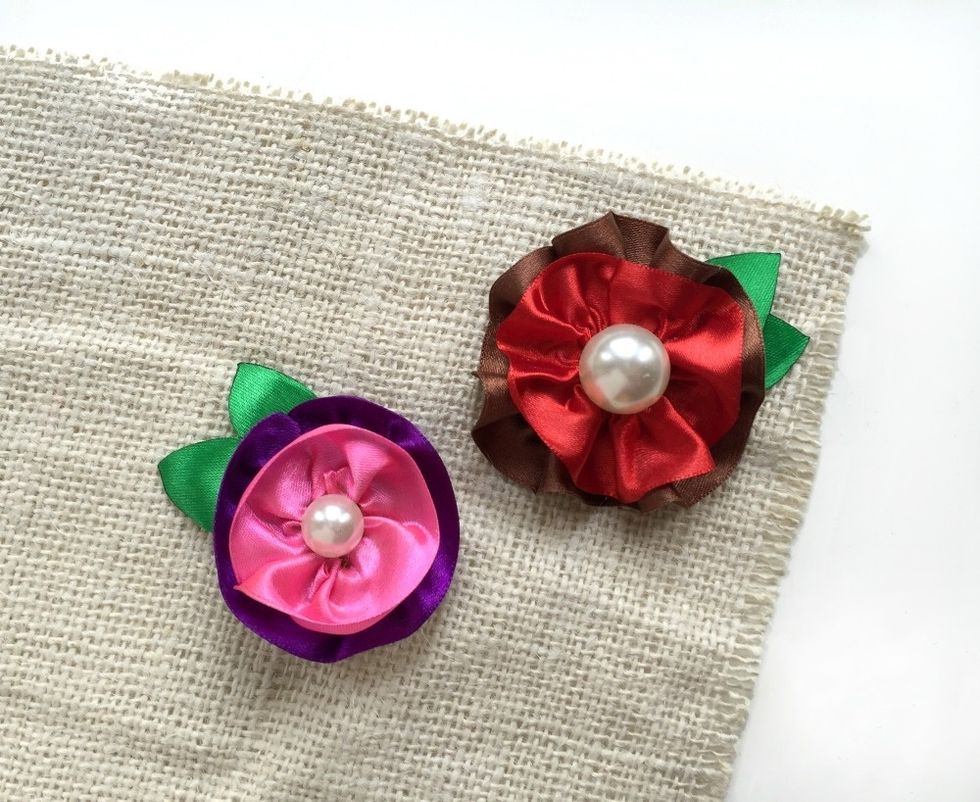 You can use this flower to make many accessories- brooch, hair clip, headband and so on. Enjoy!
Ribbon
Scissors
Needle
Thread
Hot glue gun
Bead
Felt
Muhaiminah Faiz
Hi, I'm a crazy craft addict! Obsessed with swirls, beautiful colors and shapes (especially triangles!)