Celebrate the summer with lemon-licious lemon squares. A crumbly shortbread crust and gooey lemon filling? Count me in! (Brought to you by Baking with Em and M)
8
This baking experience was broadcasted from kitchen of baker & blogger M of 'Baking with Em and M'.
Check out their site for recipes (including this one). I highly recommend the Green Tea cupcakes and Chocolate Oatmeal Cookies. http://bakingwithemandm.blogspot.com/
This recipe comes from America's Test Kitchen, and they always have provided me with successful and (equally important) delicious recipes. I hope you will feel the same after baking these squares.
Let's do some prep work first. The key to more efficient baking is a good prep!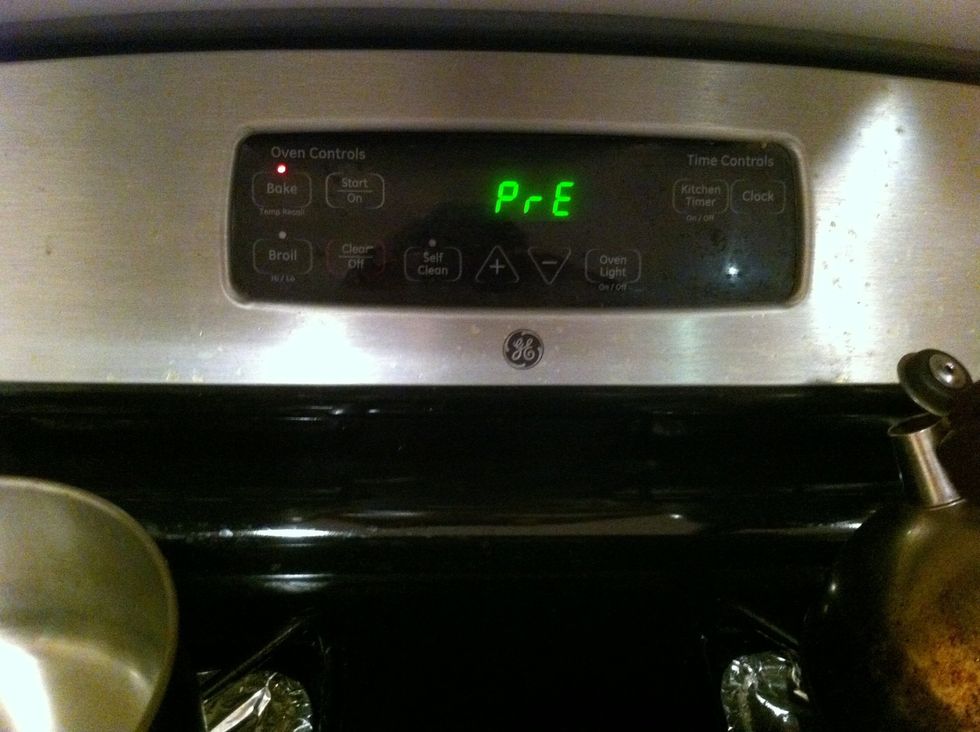 Preheat the oven to 350 degrees Fahrenheit.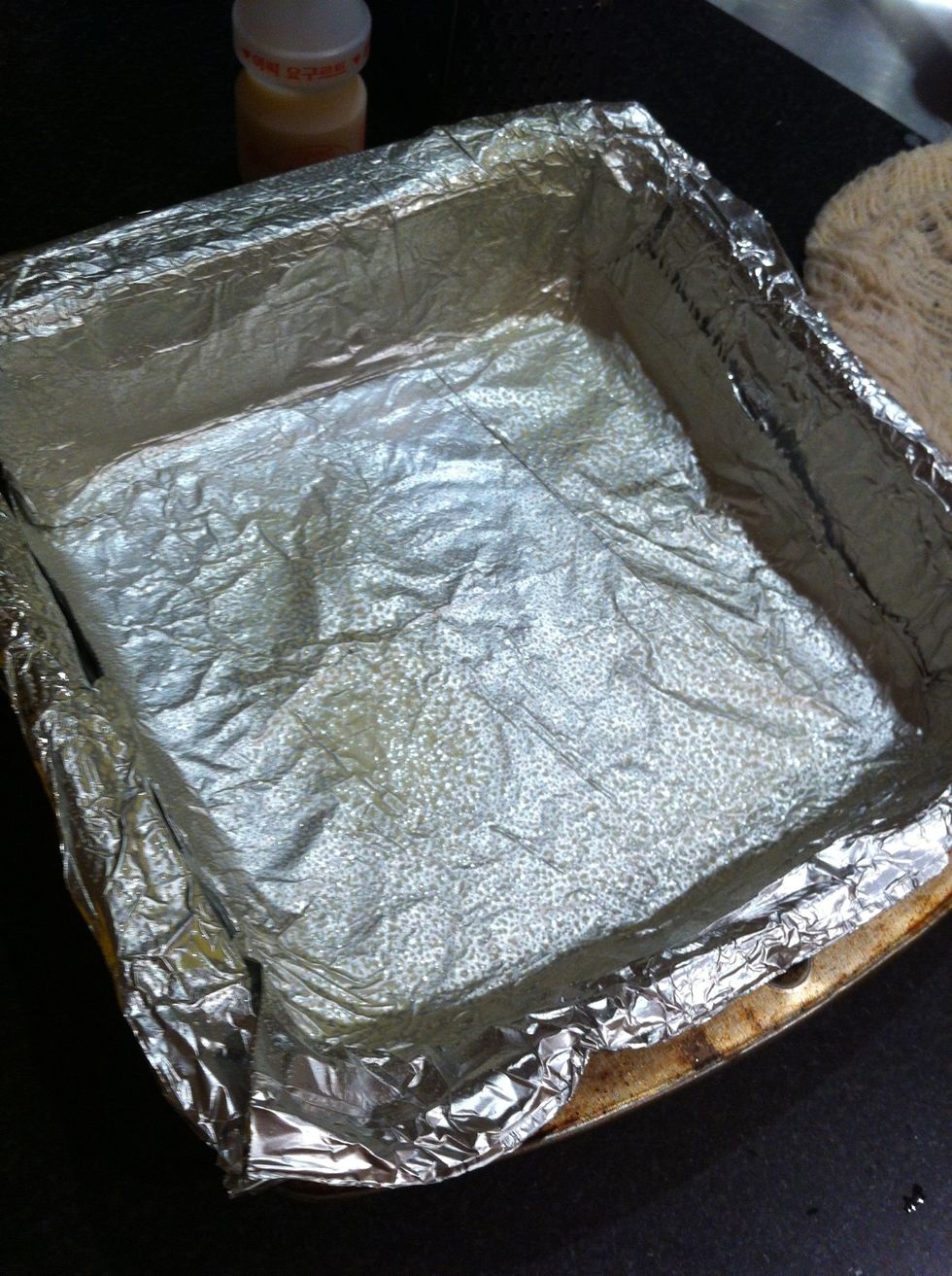 Make a foil sling for a 8 in by 8 in square pan.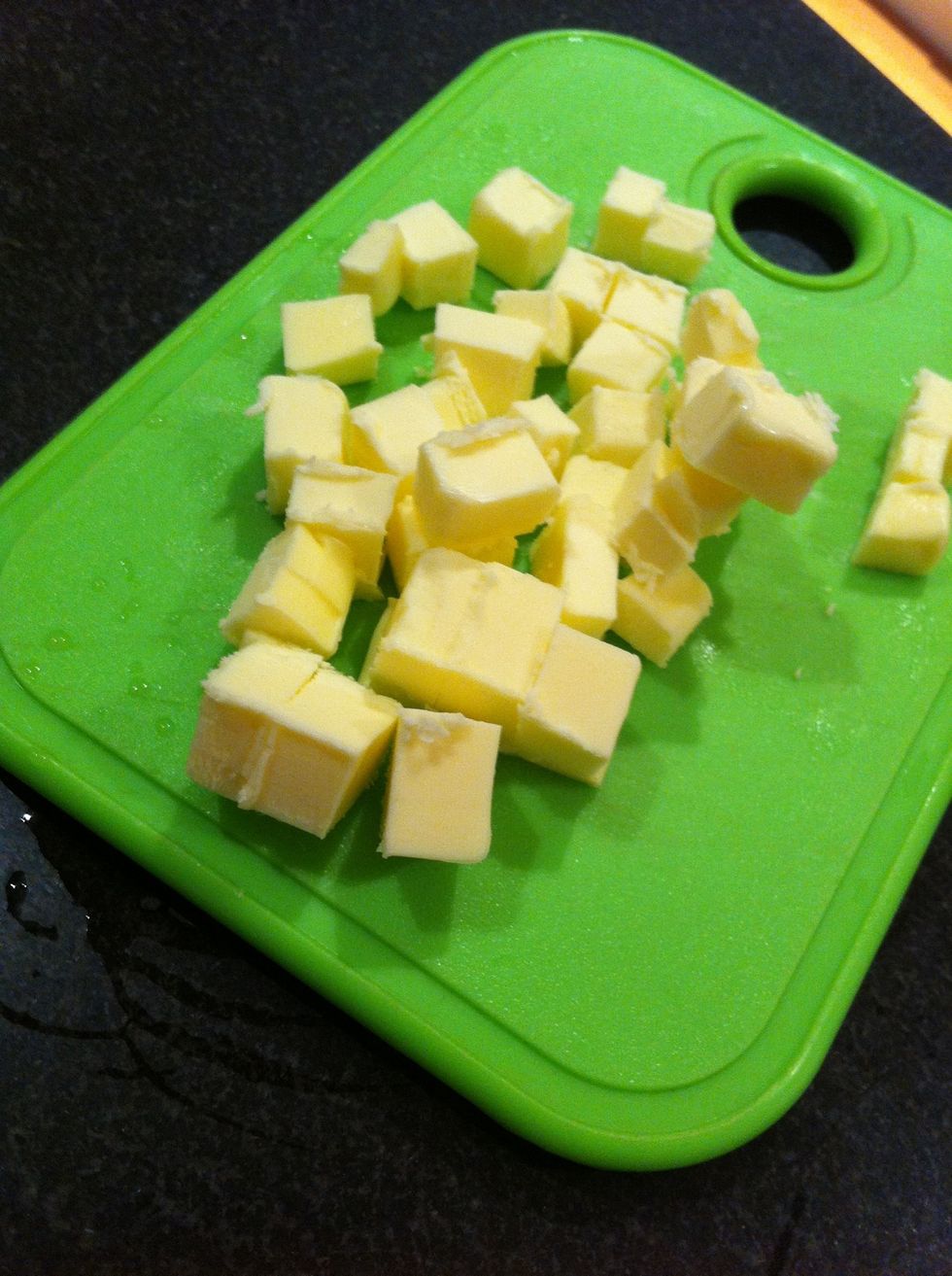 Take the butter and cut it into cubes.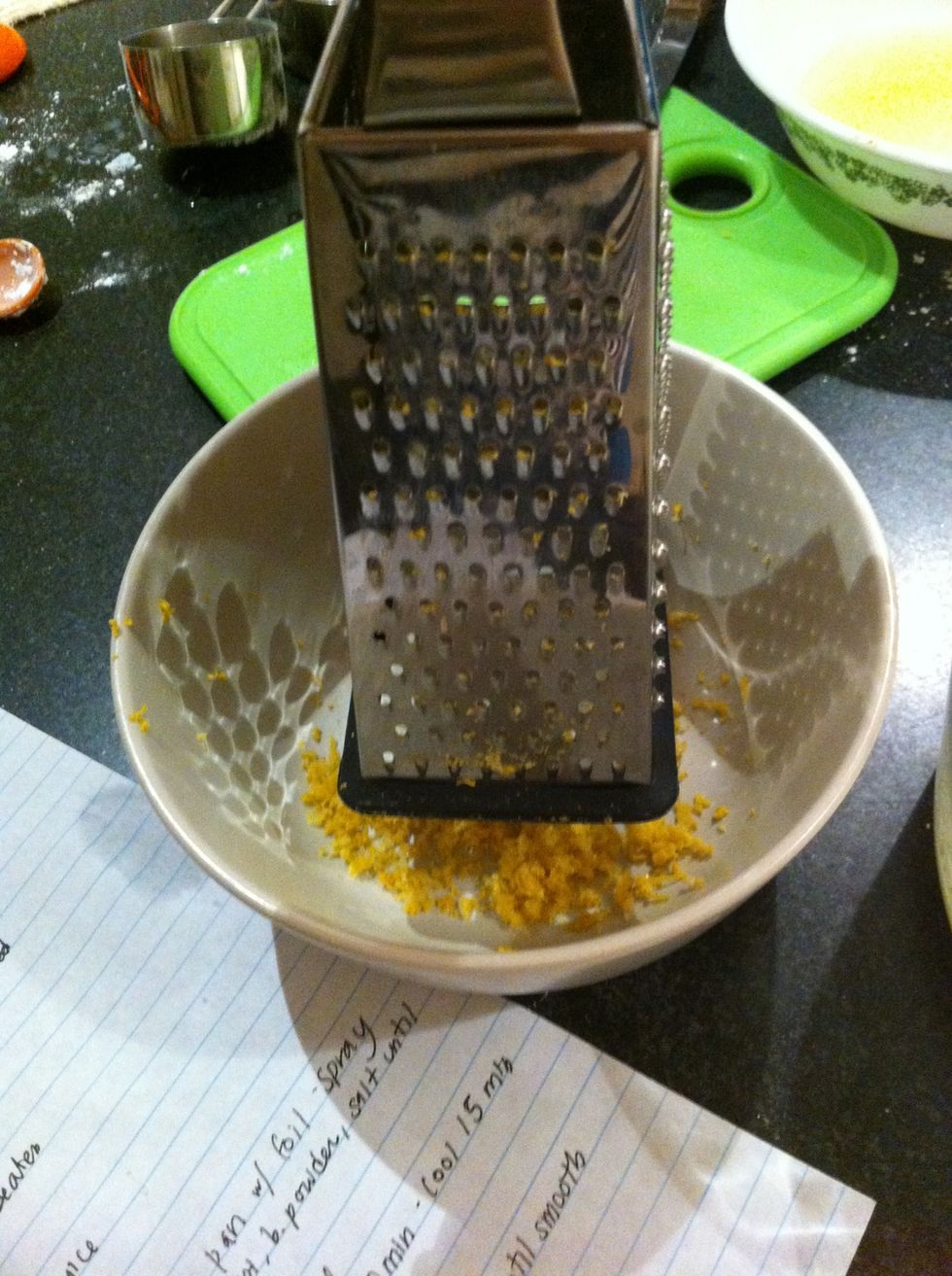 Zest three lemons. When you zest, try to remove only the yellow. You don't want the white part- that stuff's real bitter. The recipe called for more but we only had 1/2 tbsp. It was all good though.
Cut your lemons so they can be juiced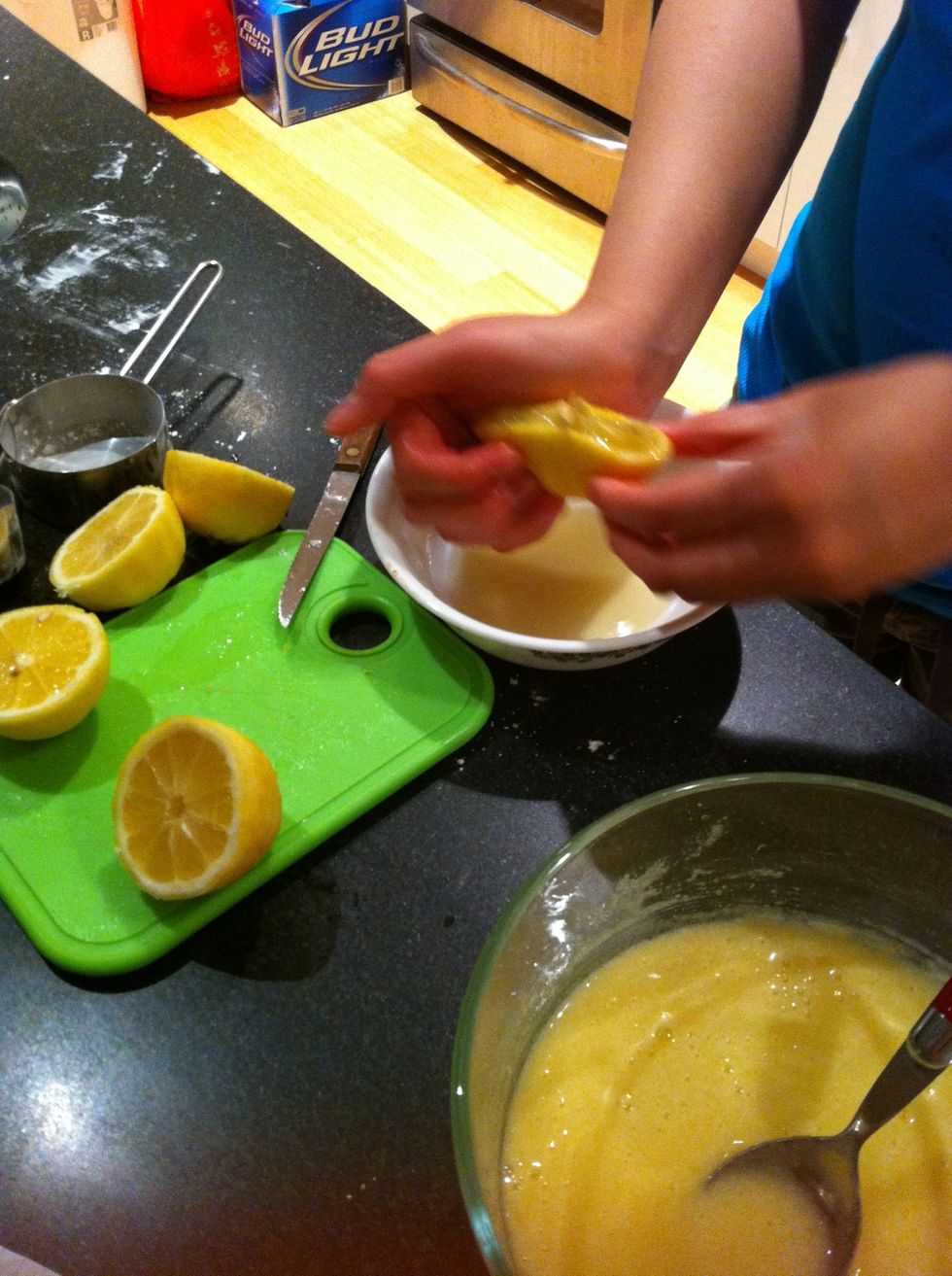 Juice 'em!! Be sure to remove the seeds. (The recipe called for 6 tbsp but 3 lemons gave us 8 tbsp. we're not complaining. The more the merrier when it comes to lemons!!)
Let's work on the crust first.
Combine the dry ingredients in a food processor-flour, Confectioner's sugar, baking powder, salt, and corn starch.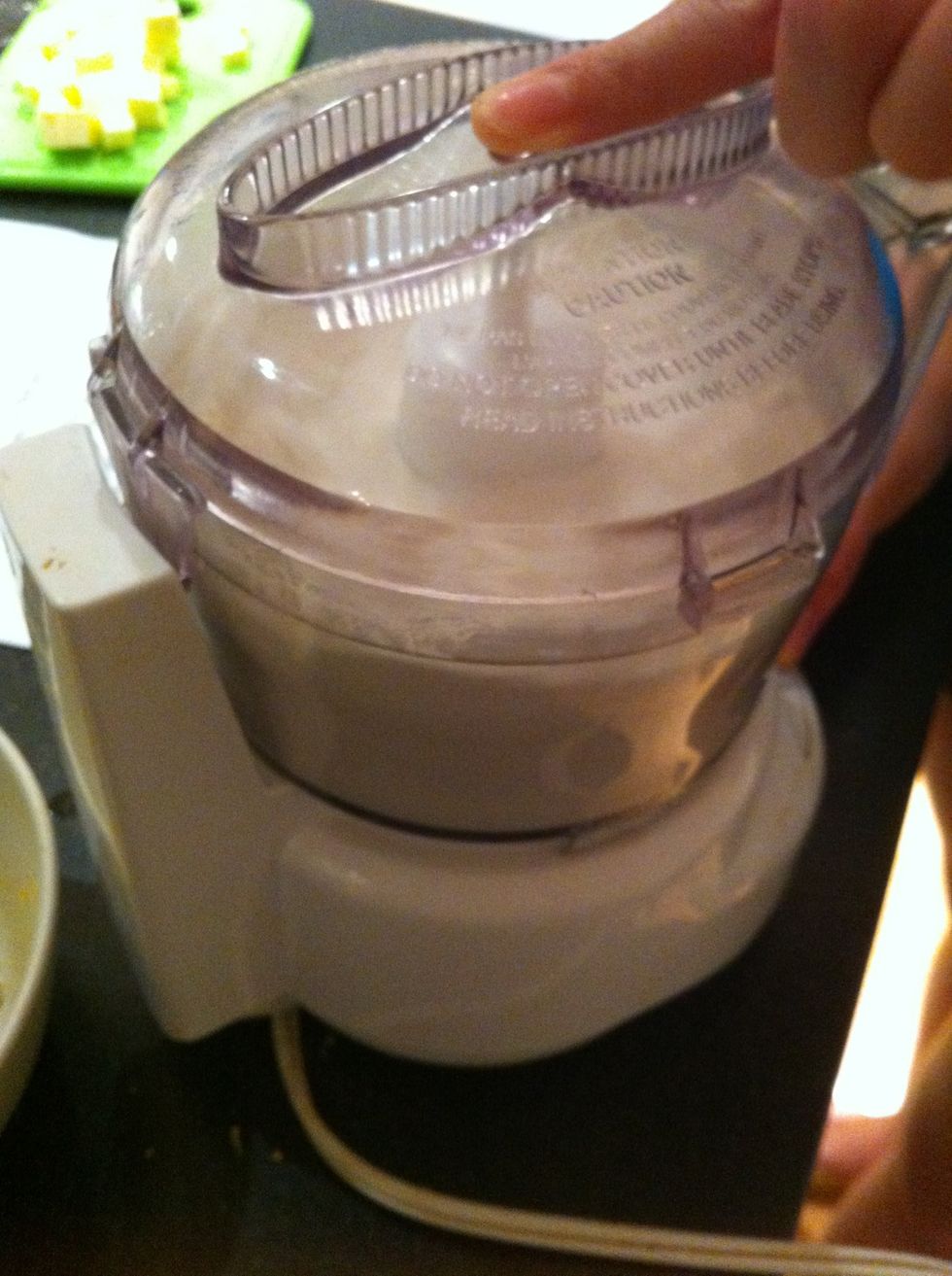 Process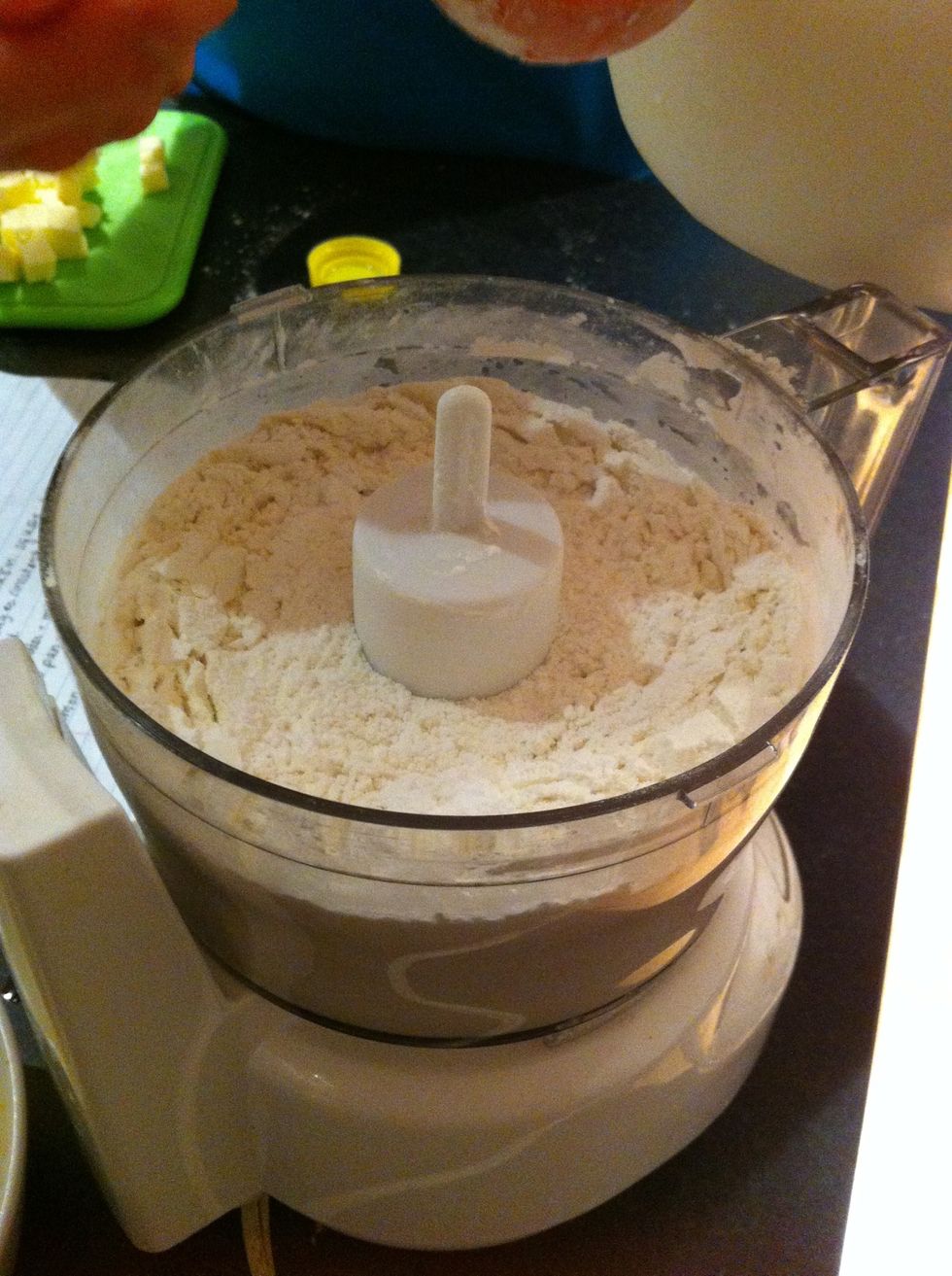 And this is how it looks!!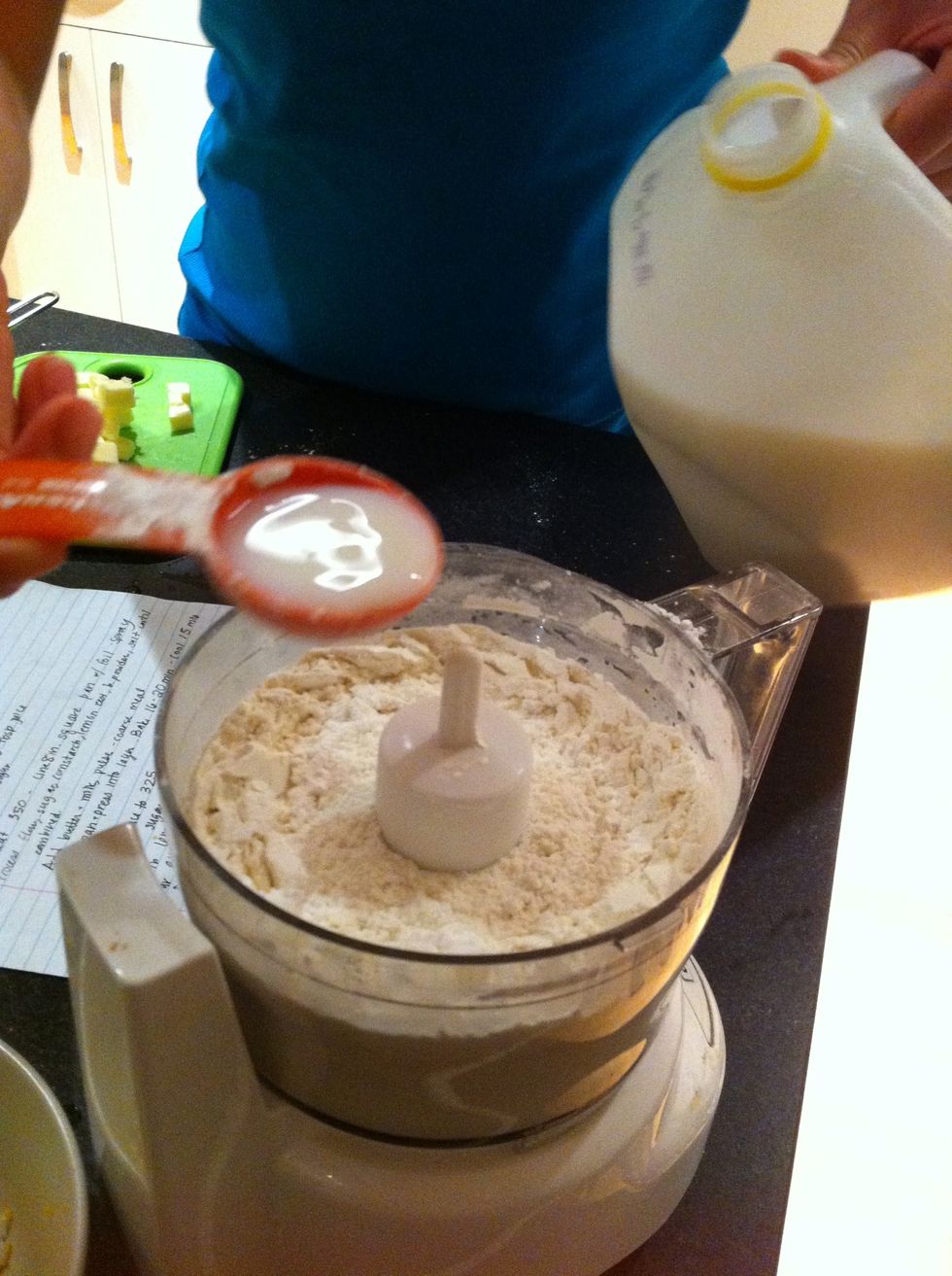 Time to add the milk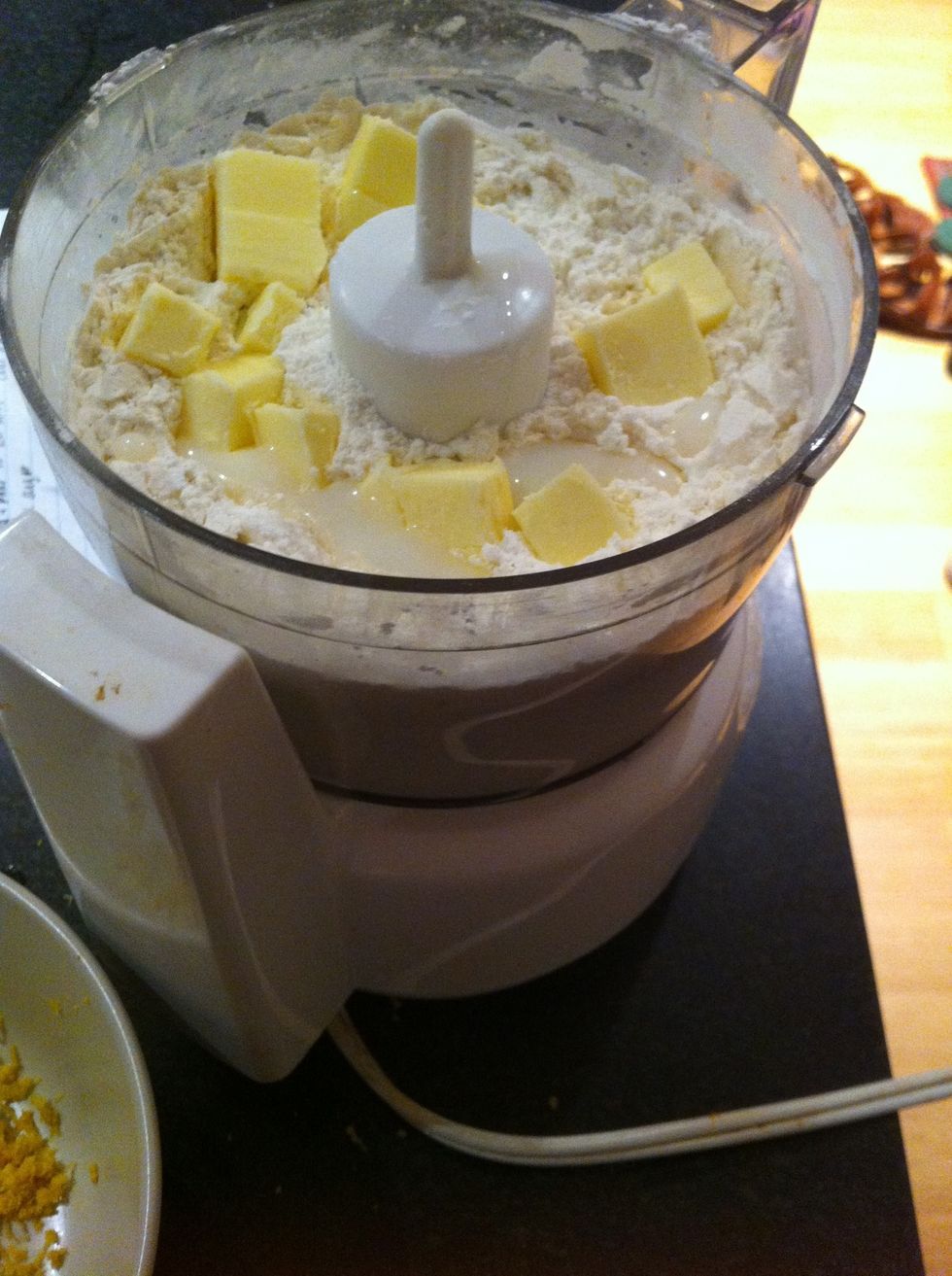 And butter
Blend well, add the lemon zest, and blend again.
And transfer the contents to the lines pan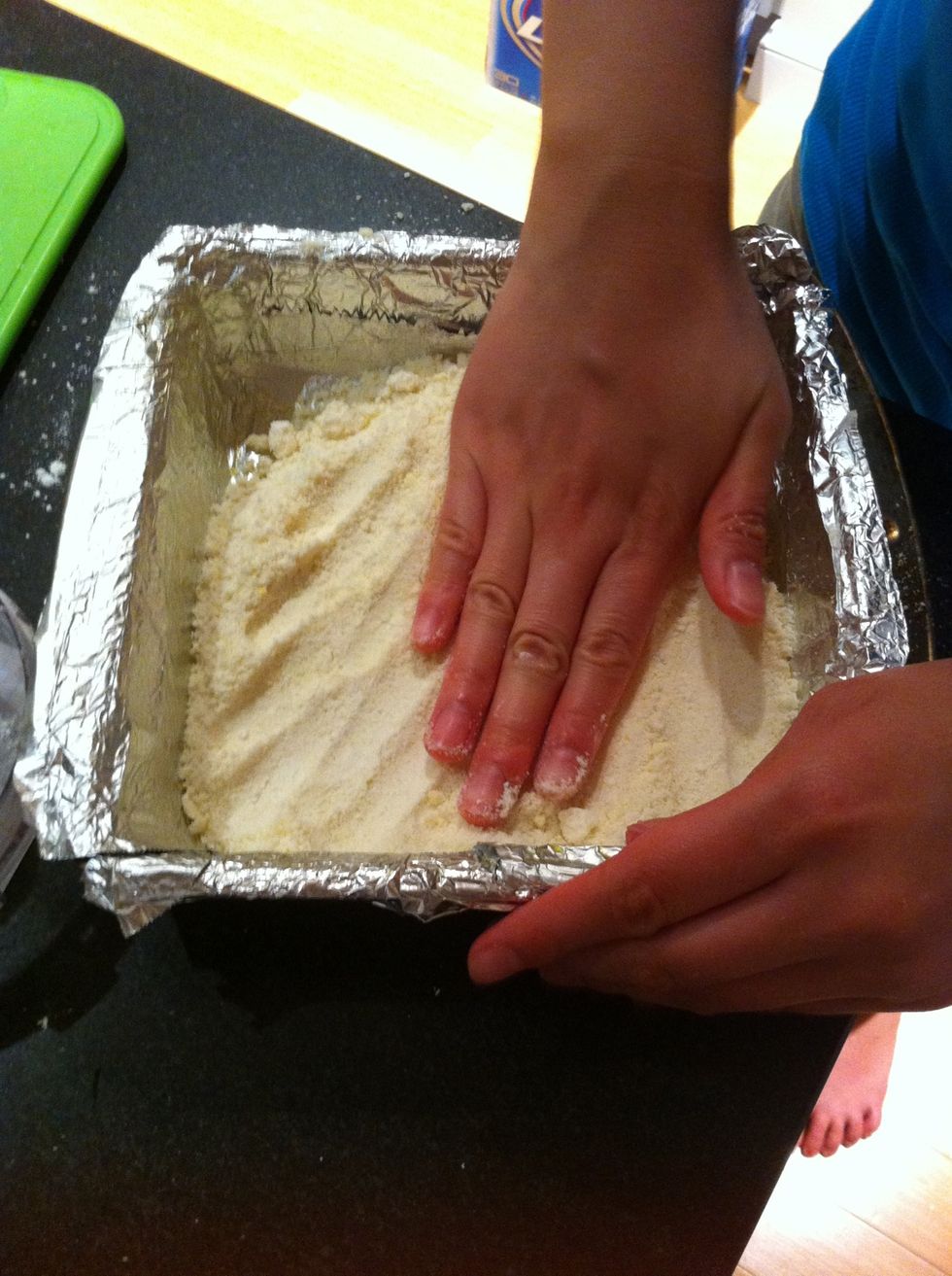 Using your hands, compact the crust dough as best as you can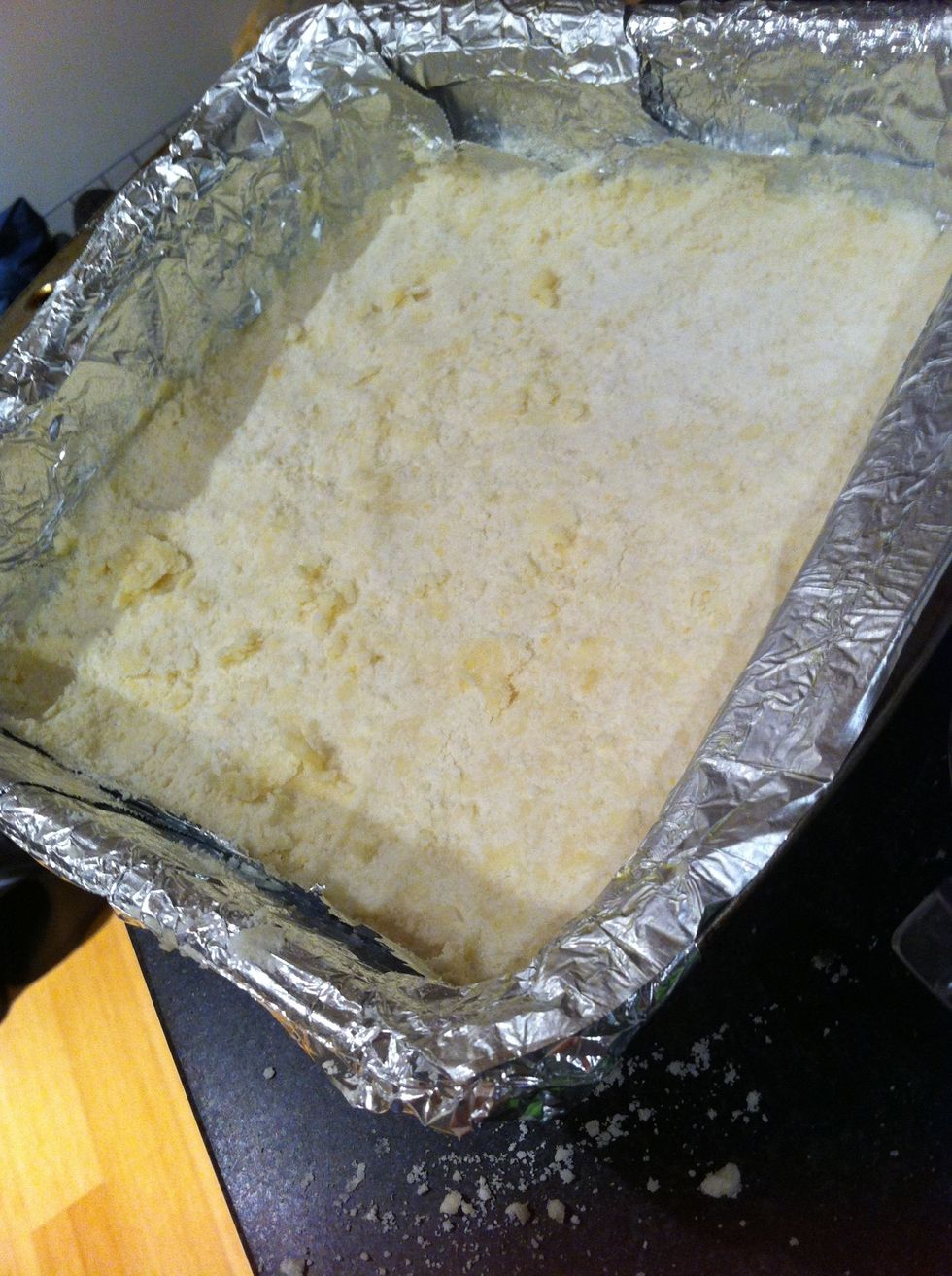 Compacted! (plus or minus a few crumbles we shook from our hands)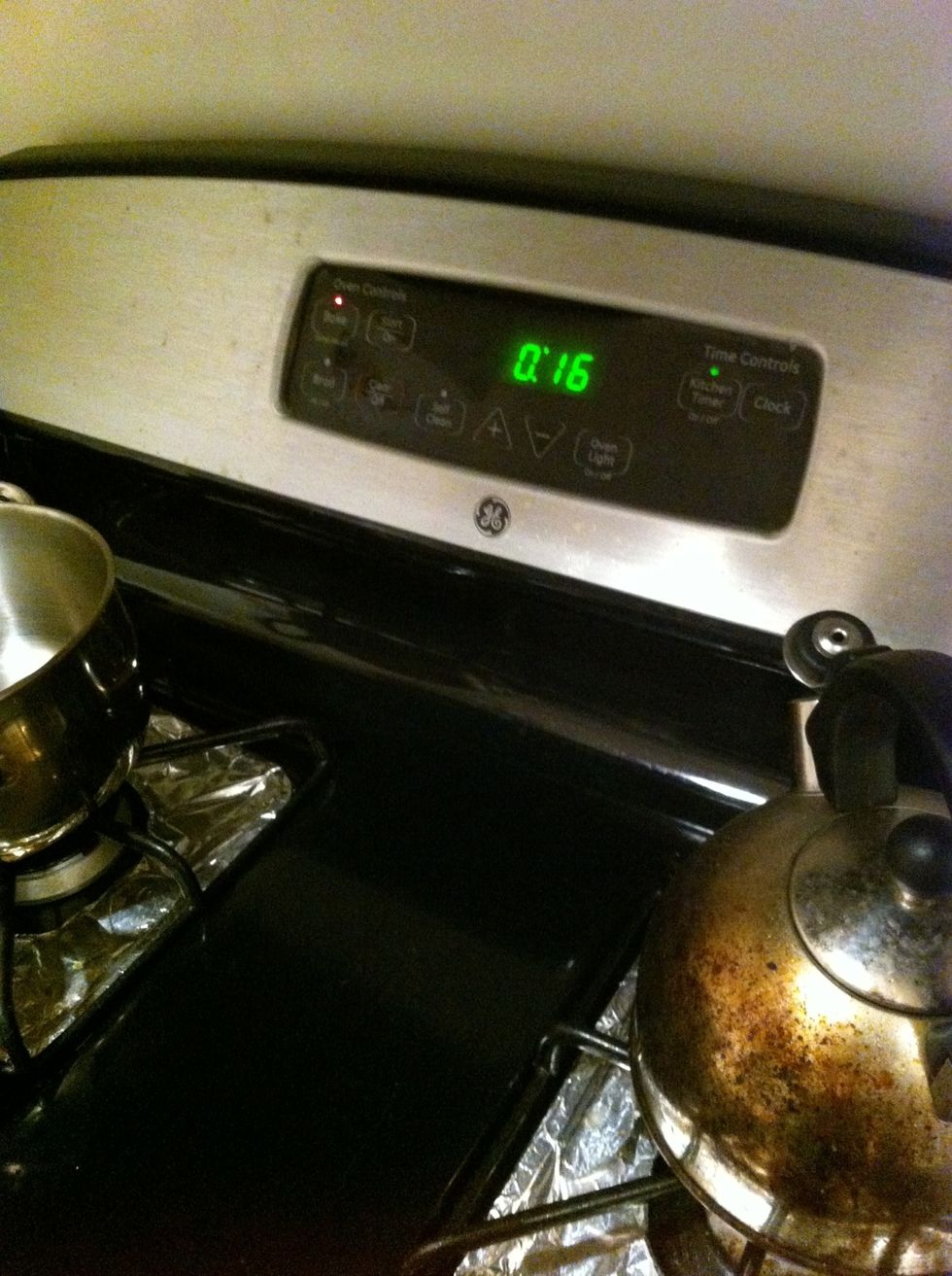 Bake the crust for 16 to 20 minutes.
Let's move onto the lemon filling.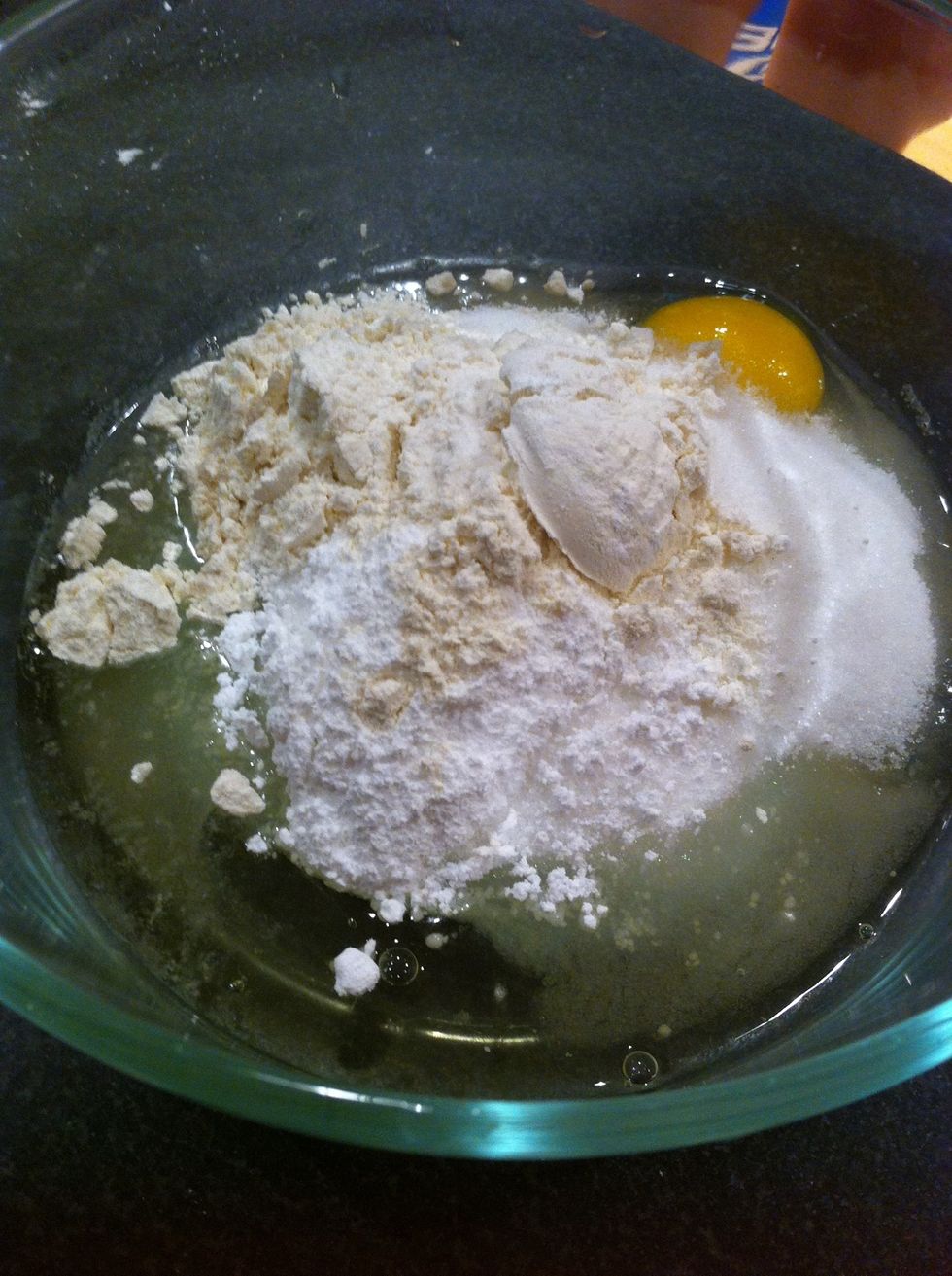 In another bowl add some ingredients for the lemon filling- sugar, egg, egg white, flour, and salt.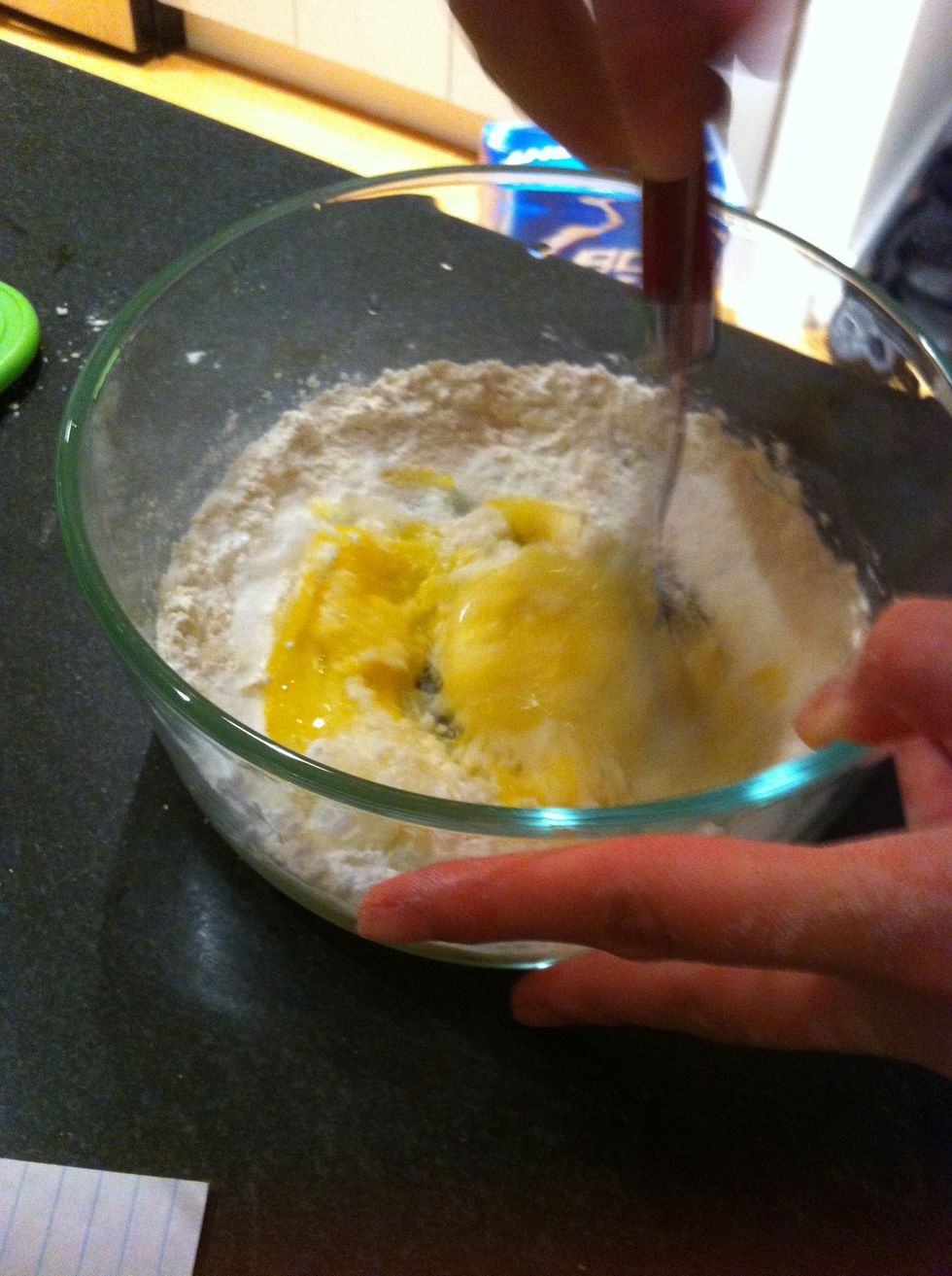 Whisk until smooth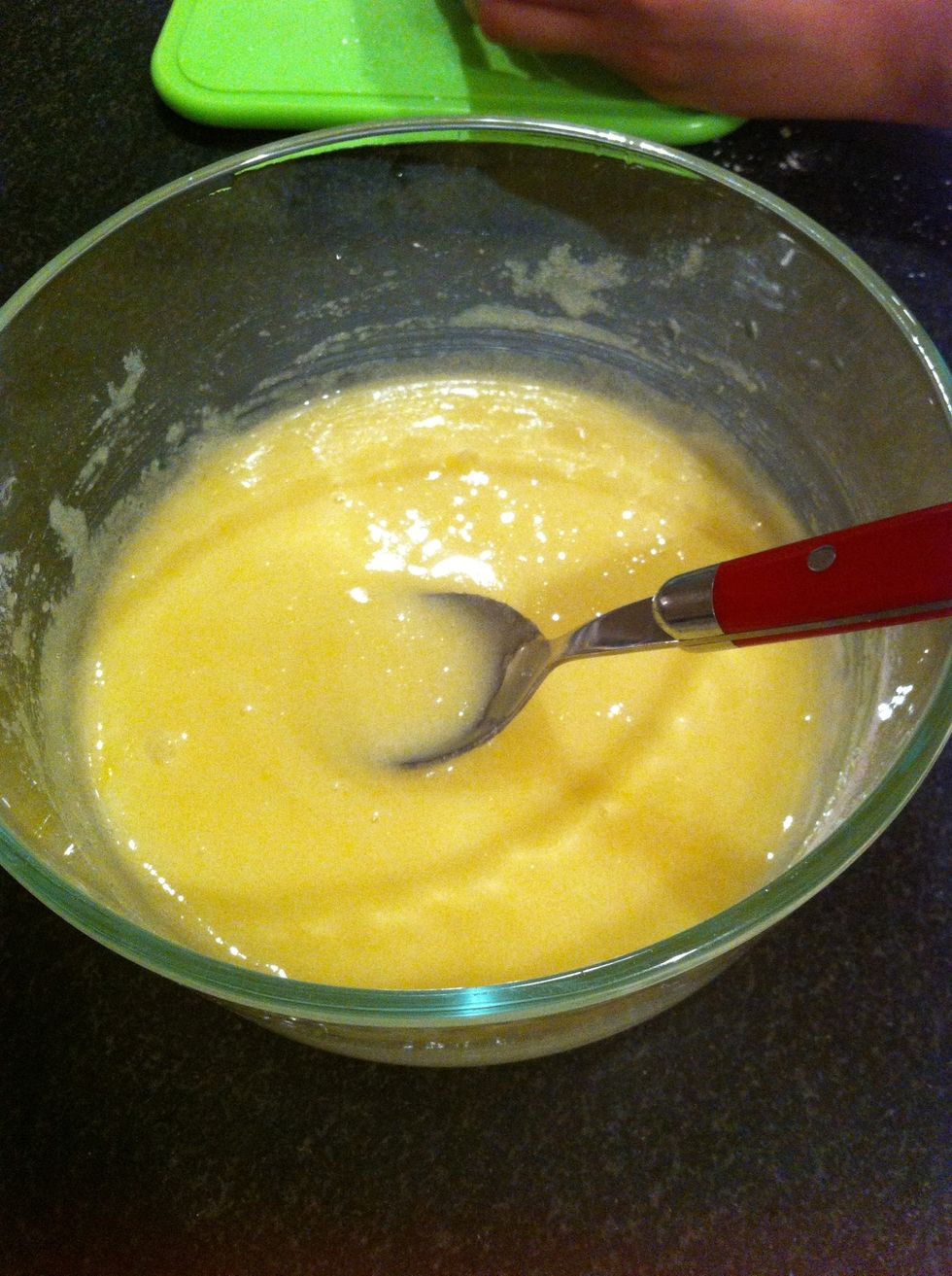 Smooth!!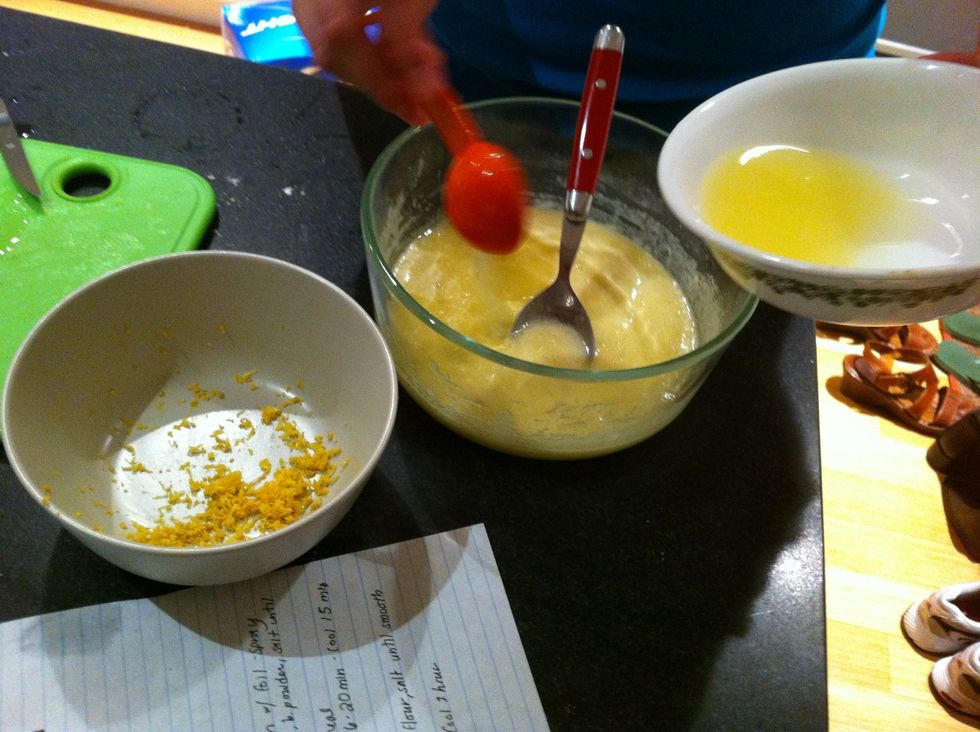 Add the zest and juice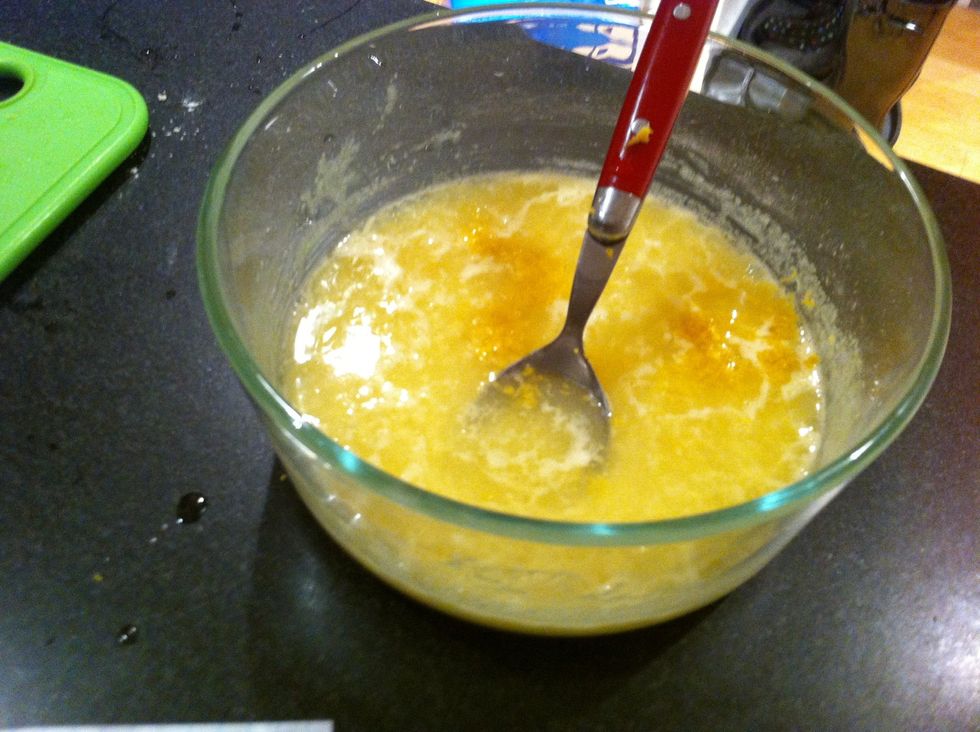 With all the lemon filling ingredients in the bowl, you're ready for the next step!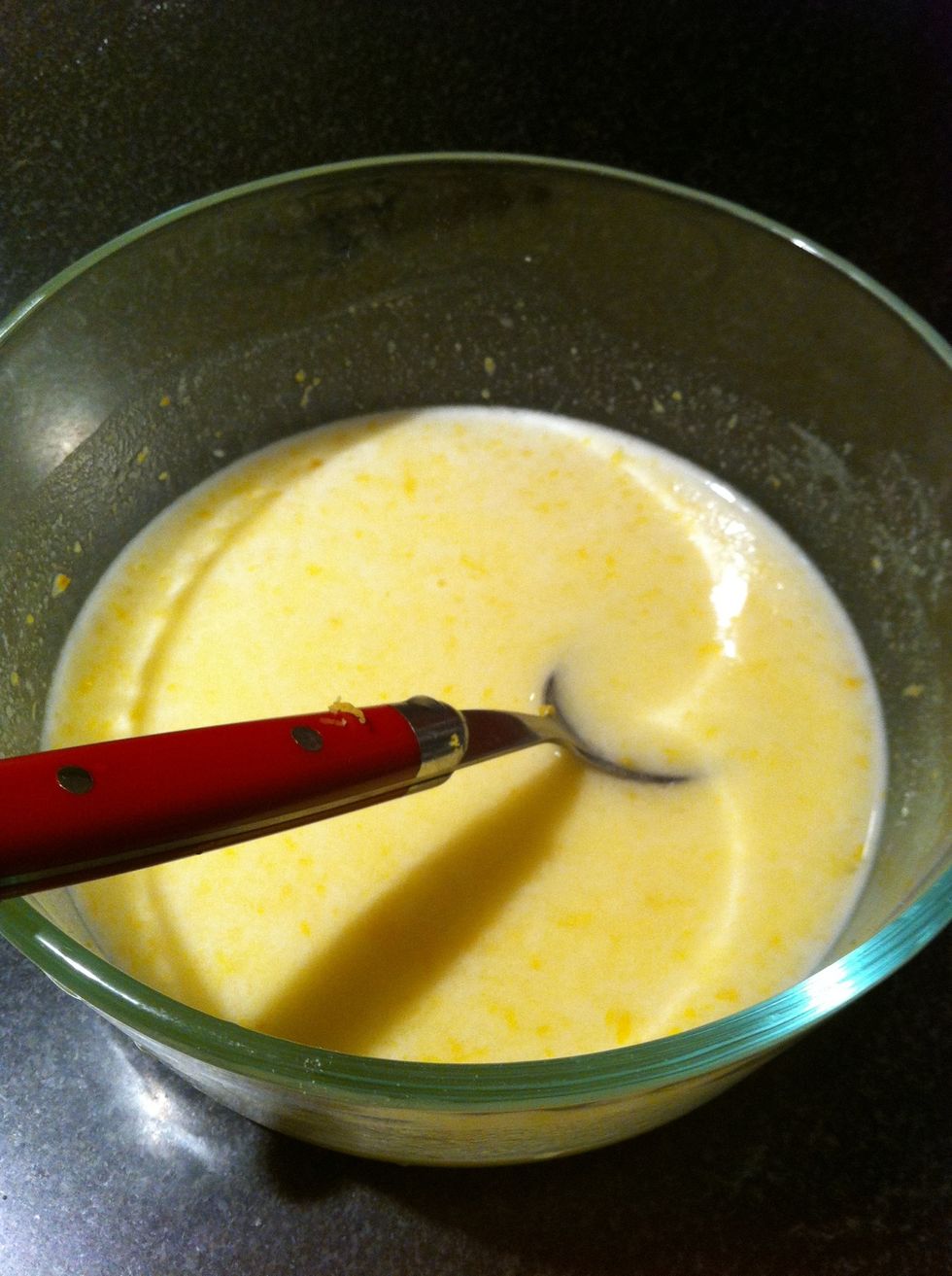 Mix well until it looks like this!
Time to check on our crust!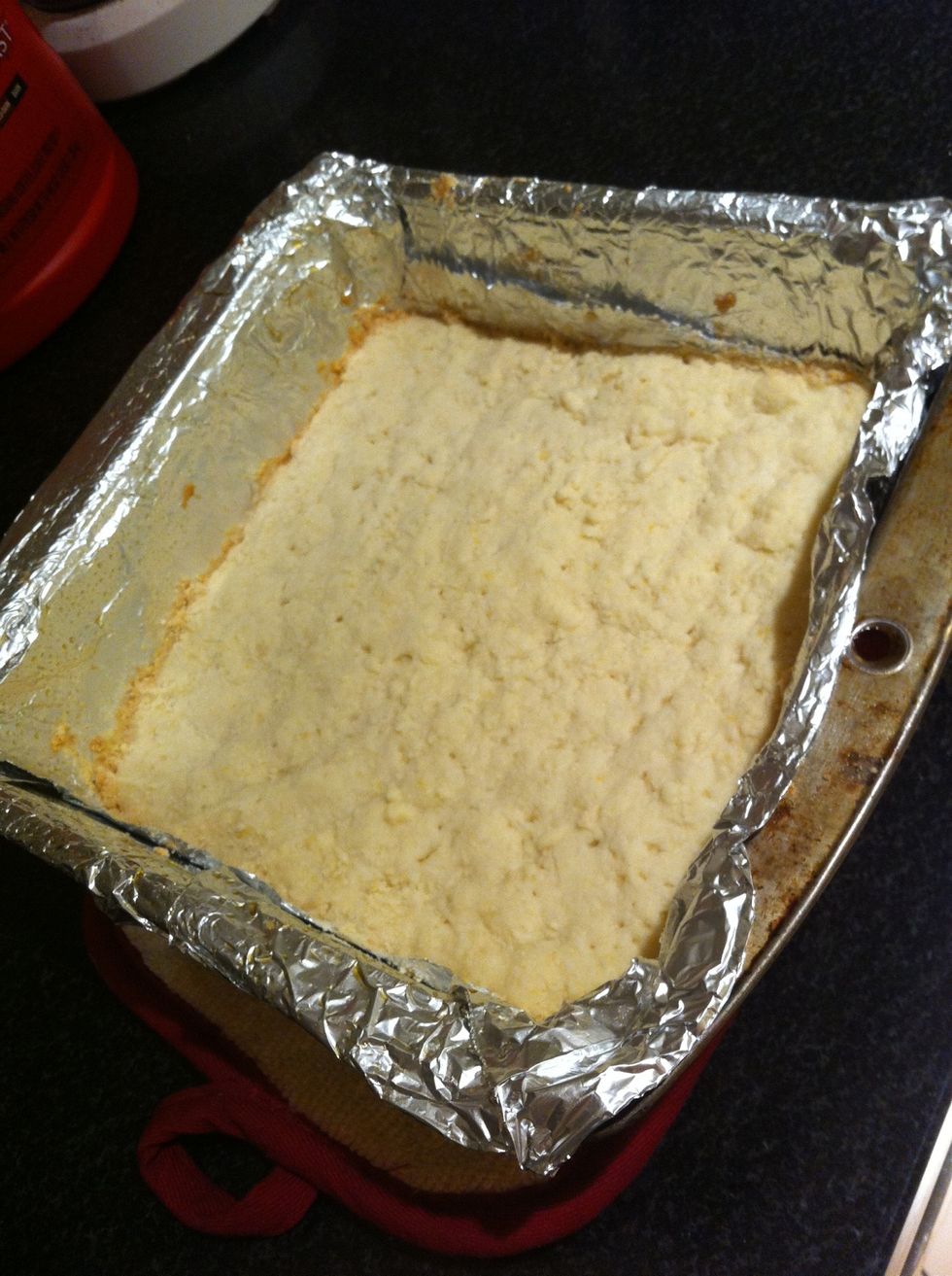 After 15 minutes at 350 F, the crust looks just right- with a bit of a sandier color around the edges.
Let the crust cool at room temperature for 15 minutes. Patience!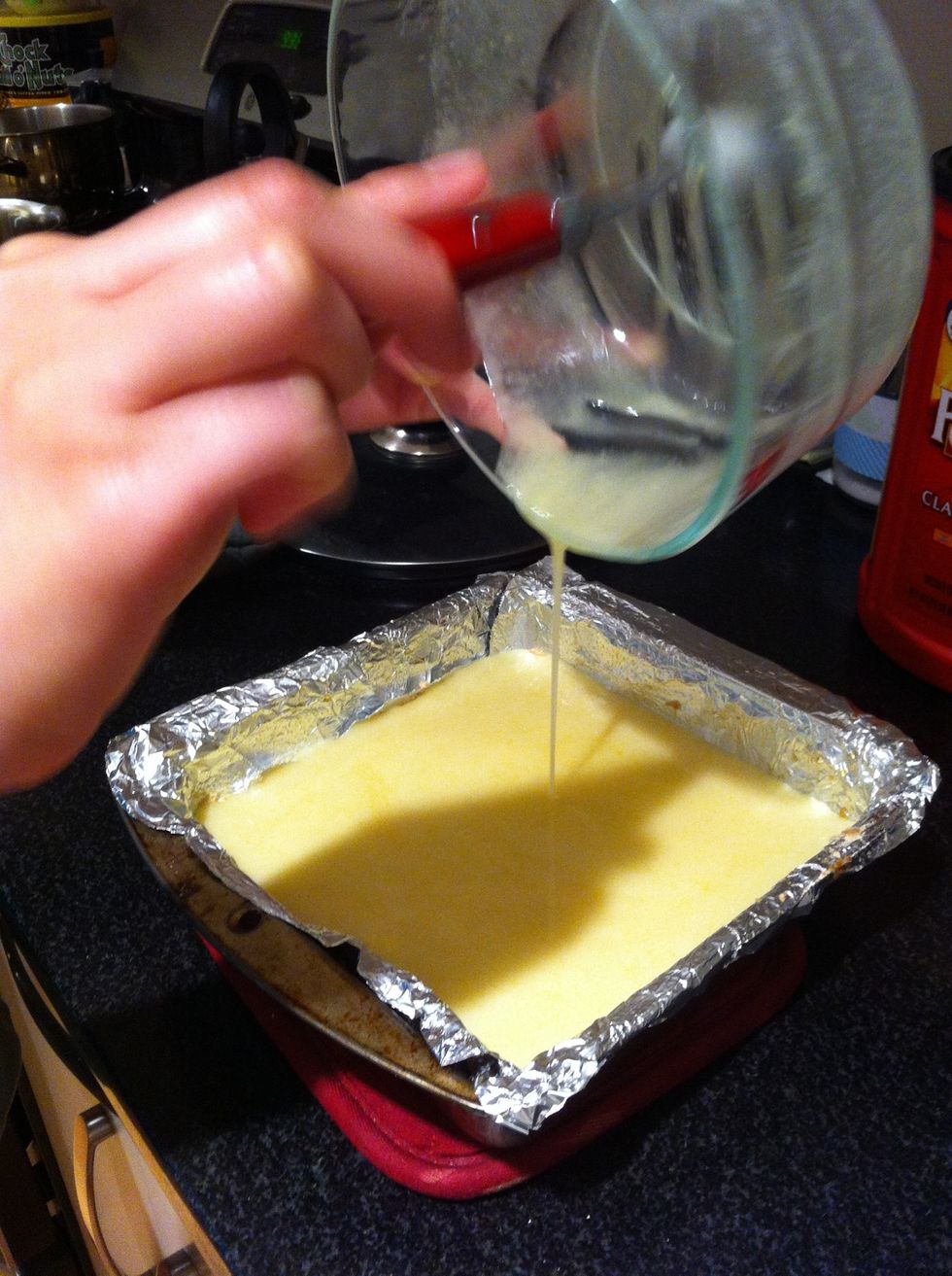 After the crust has cooled, pour the lemon filling atop the crust.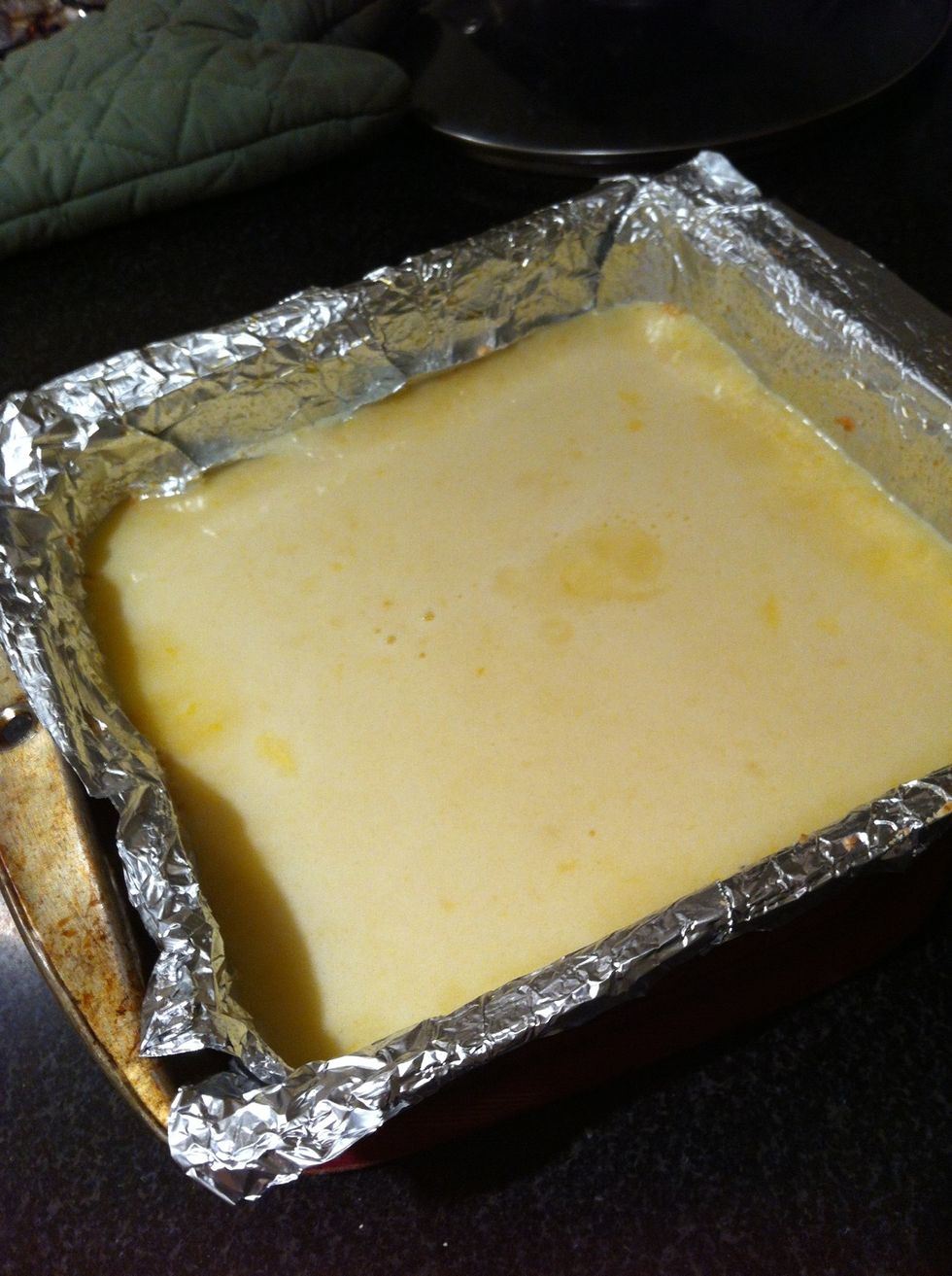 Here it is before we popped it into the oven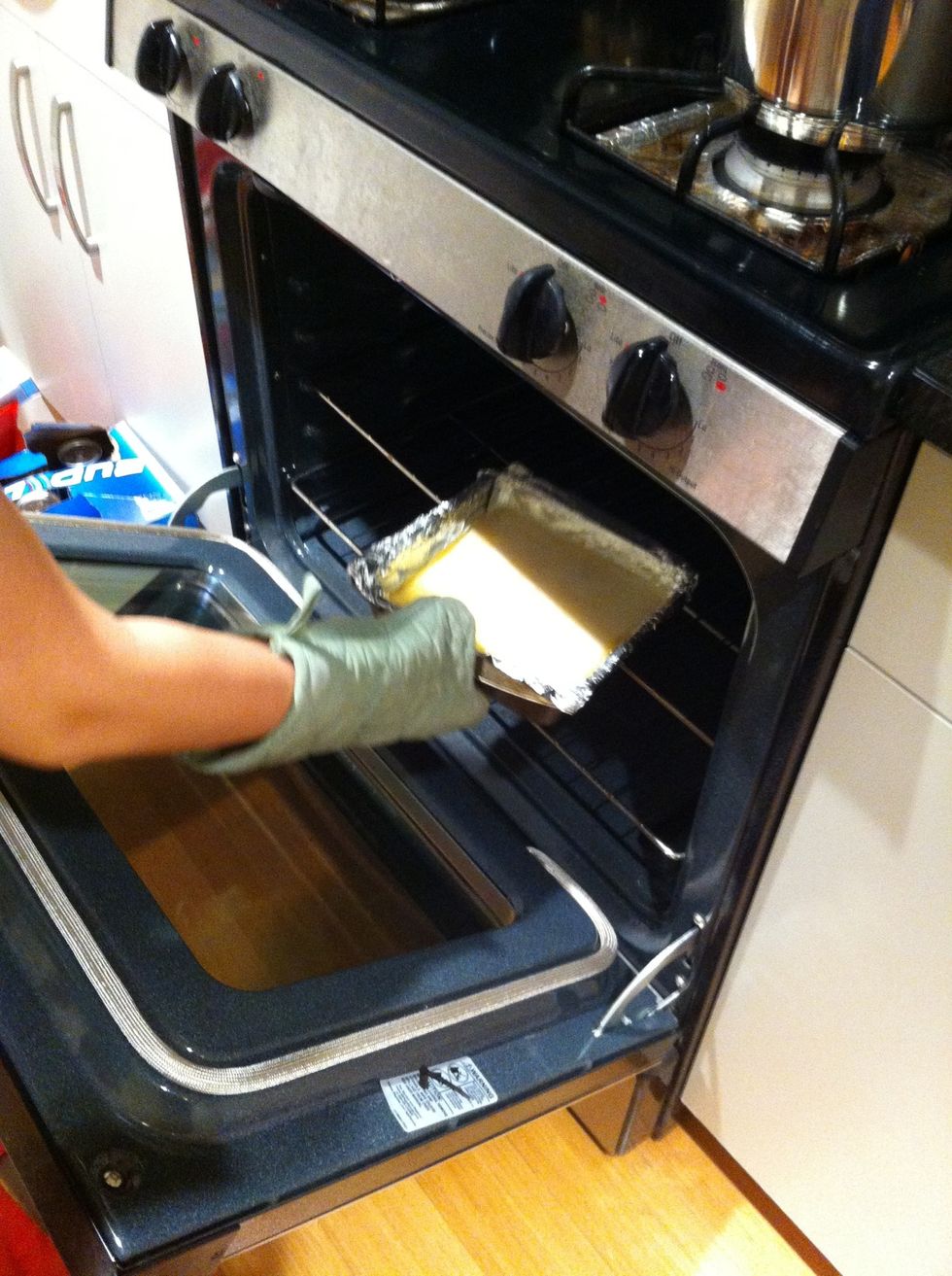 In it goes!!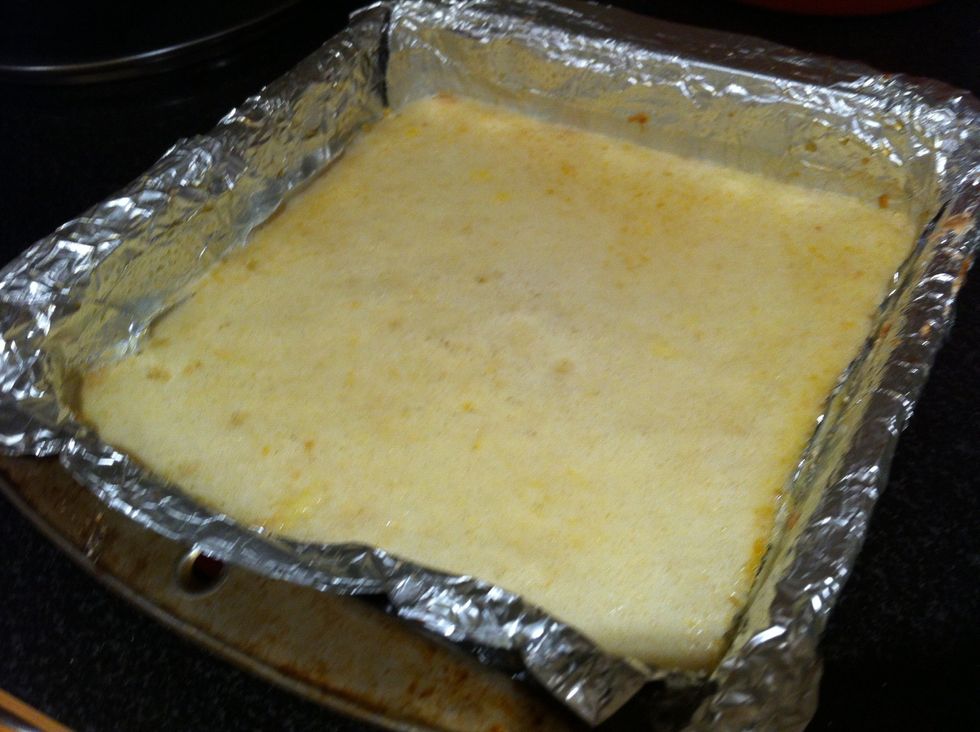 After 20 minutes, this is how it looks! (Sorry for the blurry picture- I will update with a better one later)
Let the squares cool at room temperature for 1 hour. Lightly dust them with confectioner's sugar, cut, and serve!
They are best eaten fresh but can be refrigerated for a couple of days. (Personally I like them chilled). Enjoy!
For the crust
1/2c Confectioners' sugar
3.0Tbsp Cornstarch
1/2tsp Grated lemon zest
1/2tsp Baking powder
1/4tsp Salt
4.0Tbsp Unsalted butter
1.0Tbsp Whole milk
3/4c All purpose flour
For the lemon topping
3/4c Sugar
1.0 Large egg
1.0 egg white
2.0Tbsp Flour
1/8tsp Salt
1.0Tbsp Lemon zest
6.0Tbsp Lemon juice
Confectioner's sugar