Simple than it looks kind of nail art!
5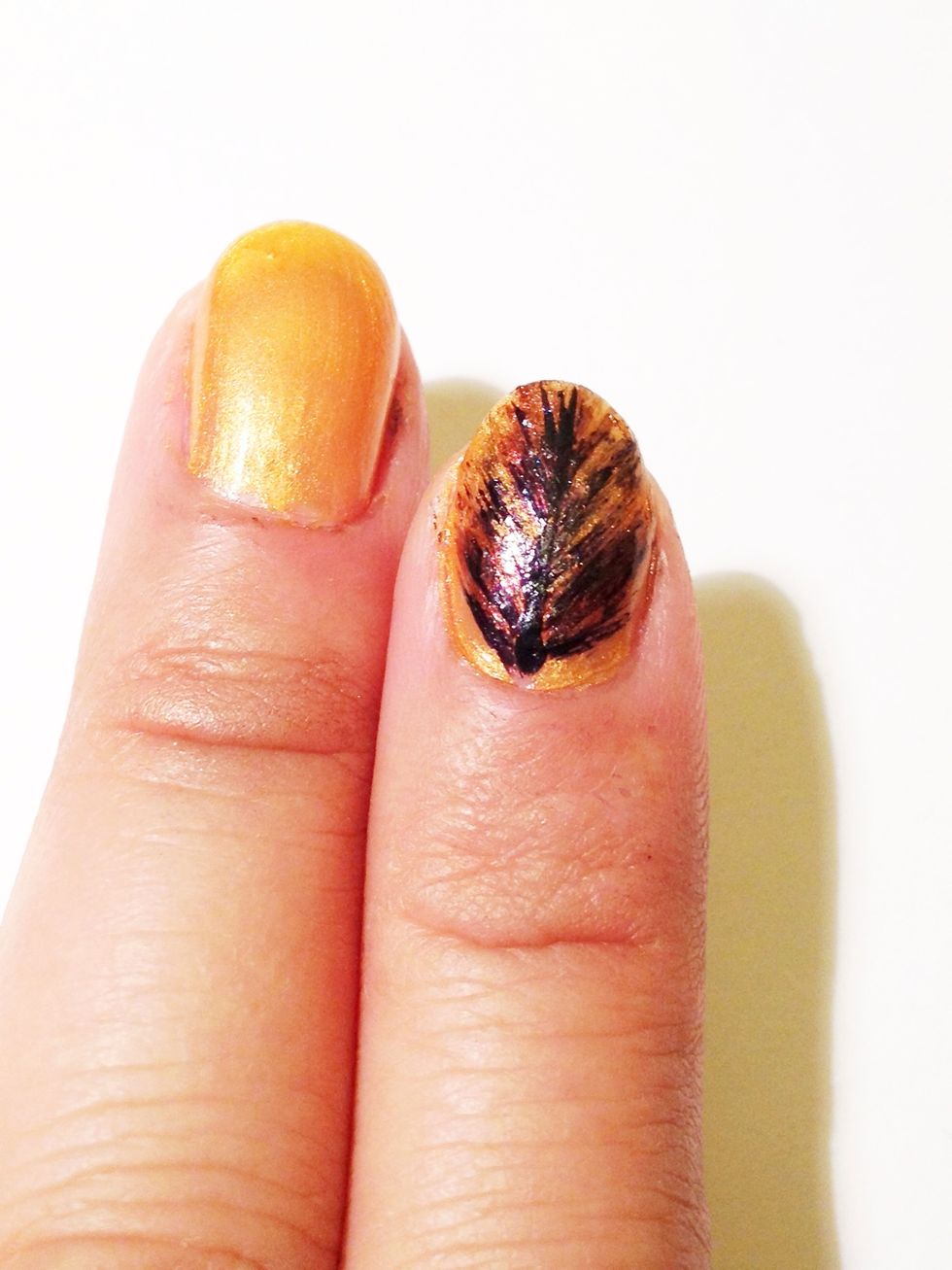 Paint the base color orange.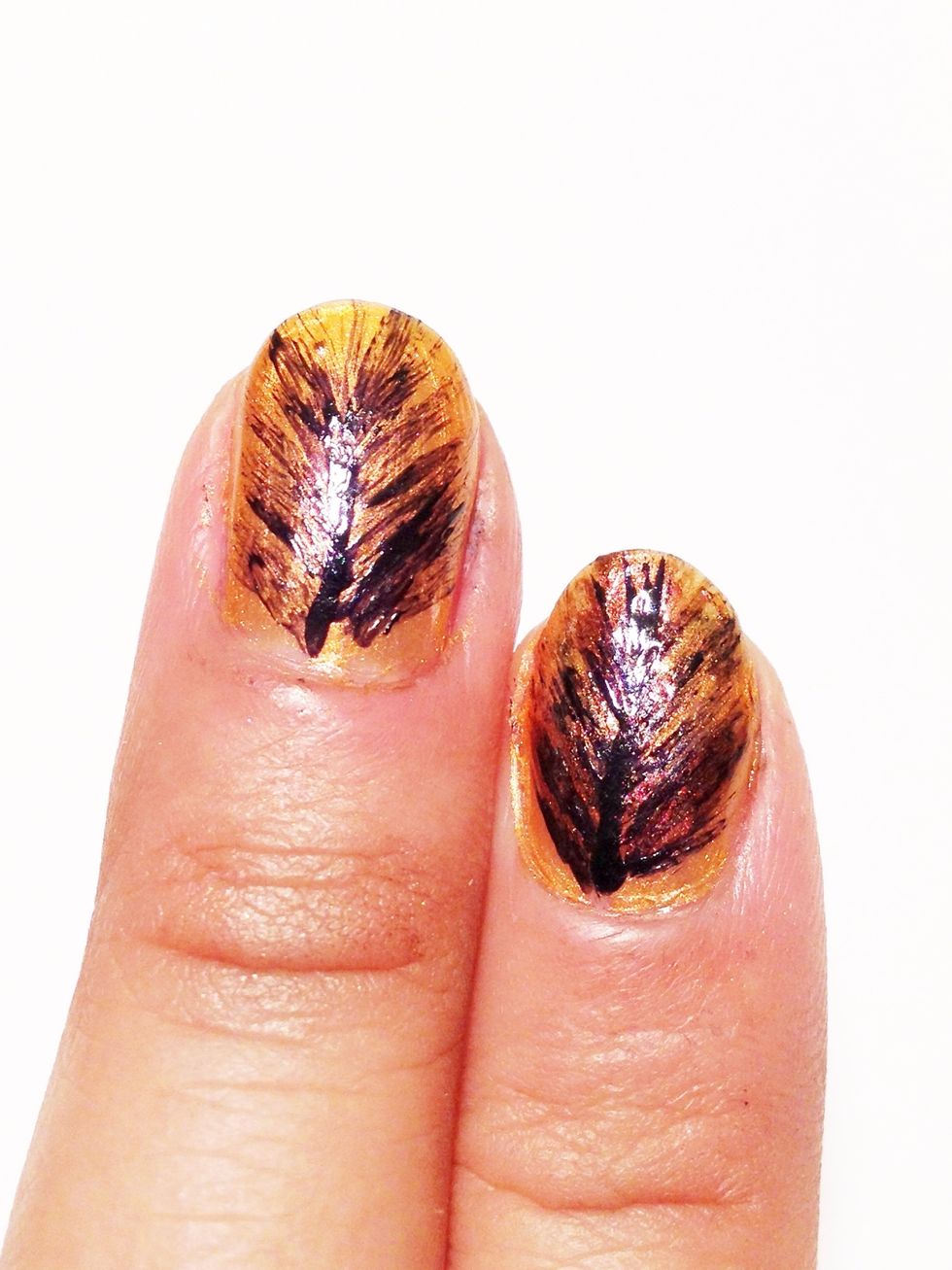 With a nail art brush dipped in black polish, create a vertical line. As you go upward create a quick stroke. Create short strokes outwards.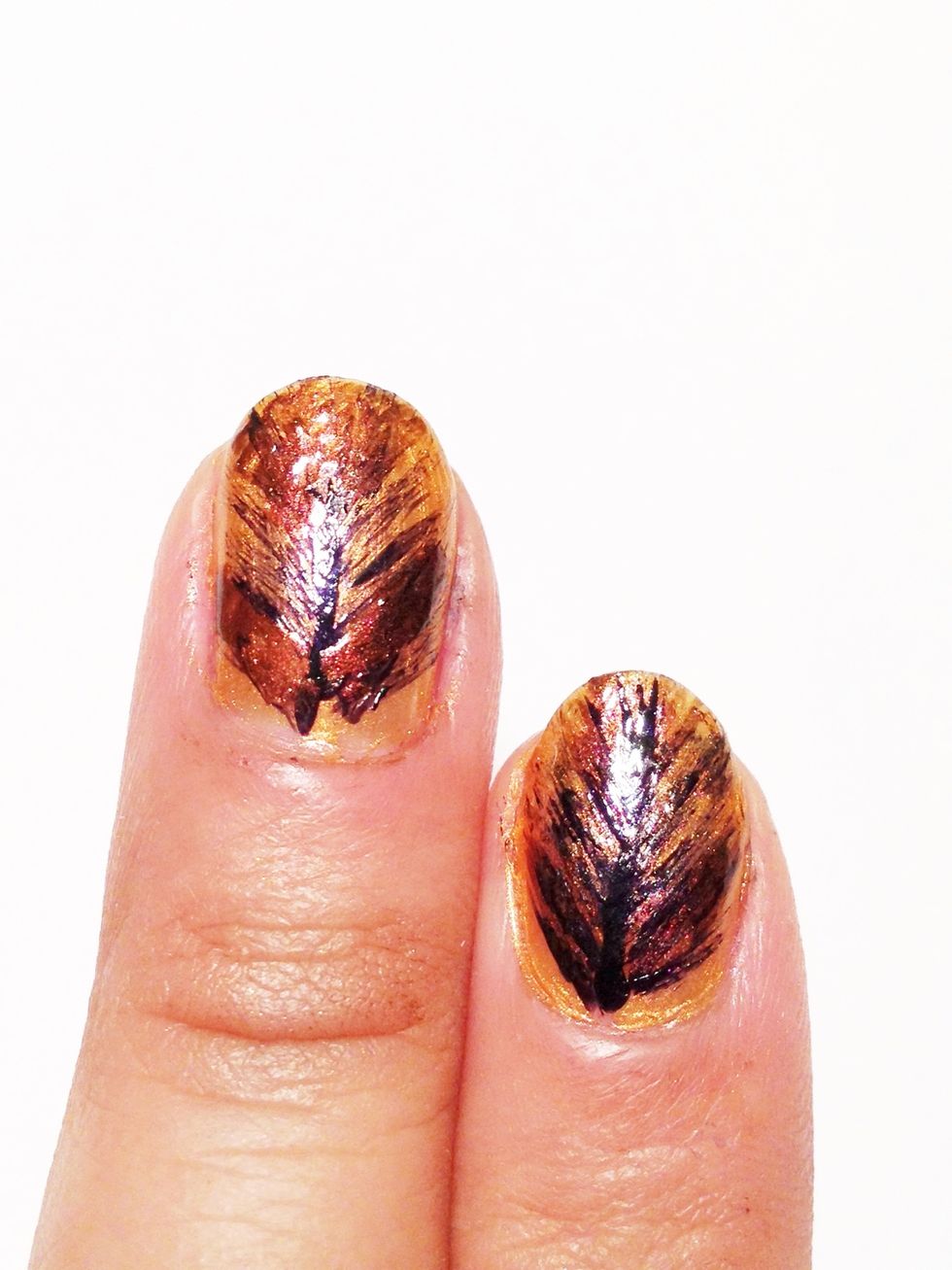 Next create a "v" with the burgundy color and fill in the top of the feathers.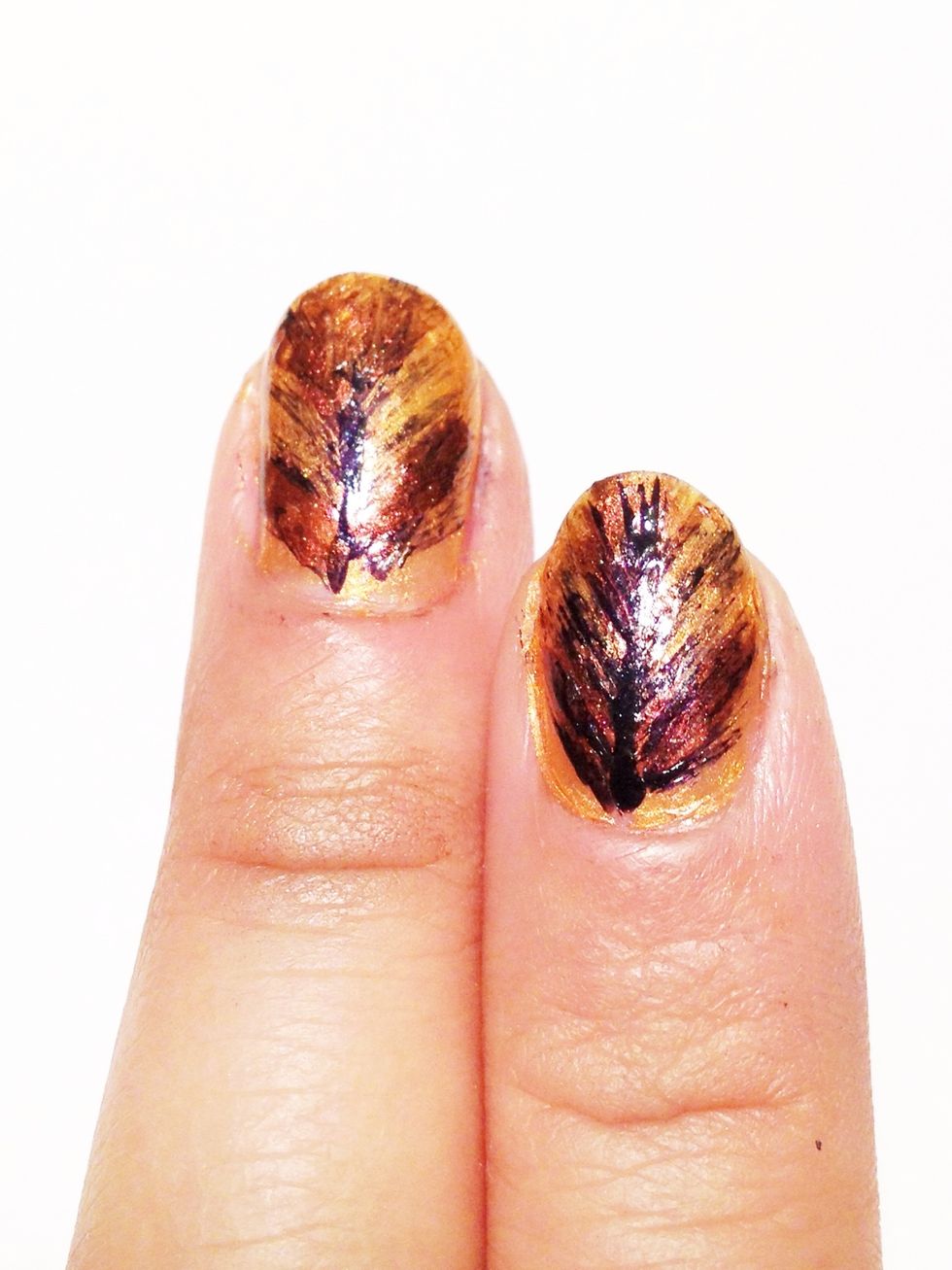 Use orange to fill in between the burgundy polish.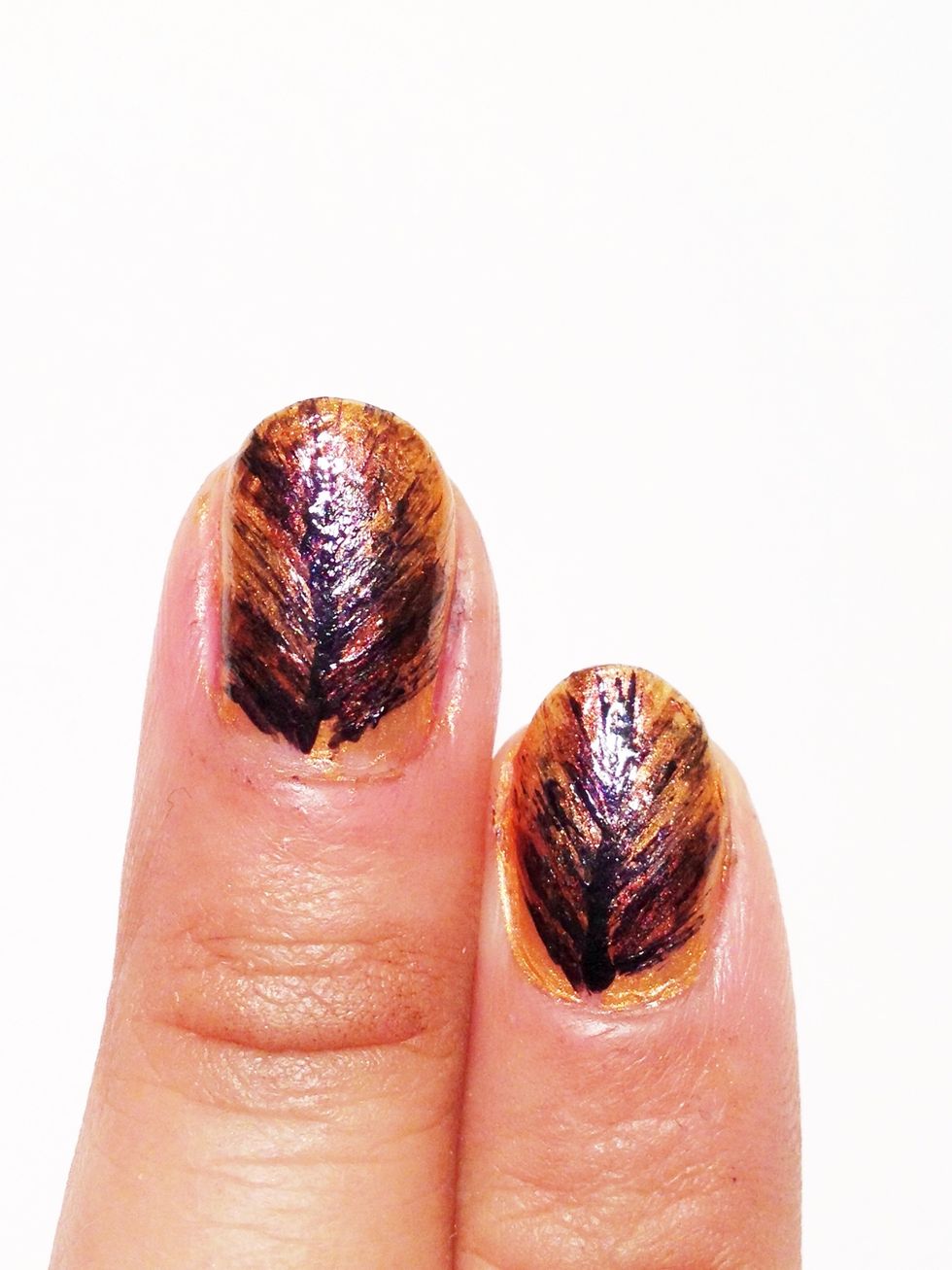 Create the same short strokes outward until the look is completed.
Repeat all steps to complete the look. Good luck!
For more nail art, follow my guide and blog: nailartcouture.blogspot.com
1.0 Black polish
1.0 Orange polish
1.0 Burgundy polish
1.0 Nail art brush
Nailartcouture .Com
I am a nail art addict and recently I decided to share my nail art with the world through my blog: nailartcouture.blogspot.com \nFacebook.com/NailArtCouture