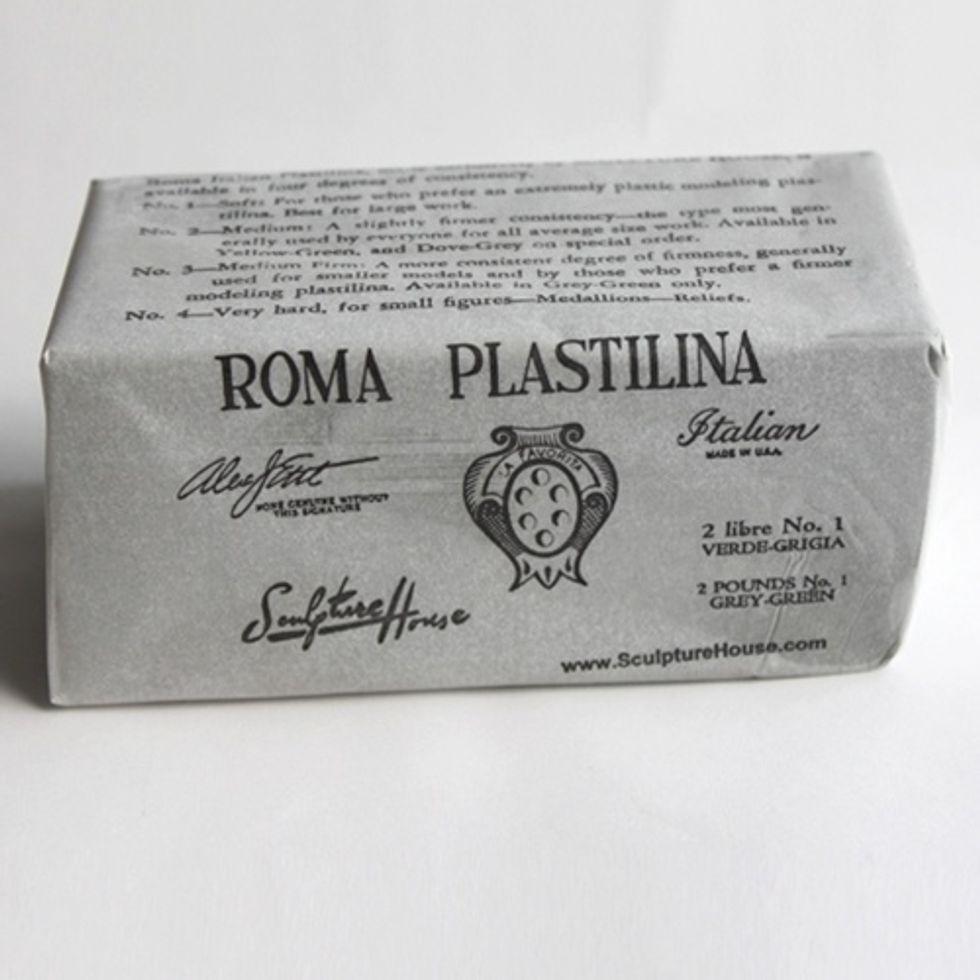 Roma Plastilina Clay is very firm at first, but the more you knead it like bread dough it will become softer. Be patient, it'll get soft!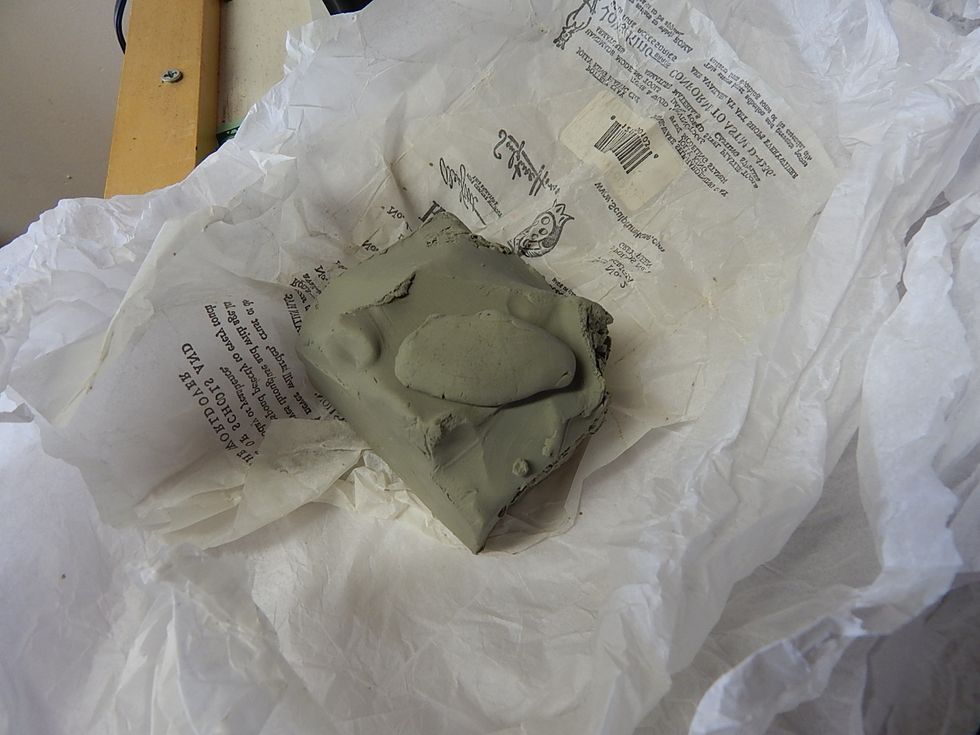 I squeeze the heck out of a chunk while watching television. This stuff is great because it never dries and hold a firm shape--perfect for small detail!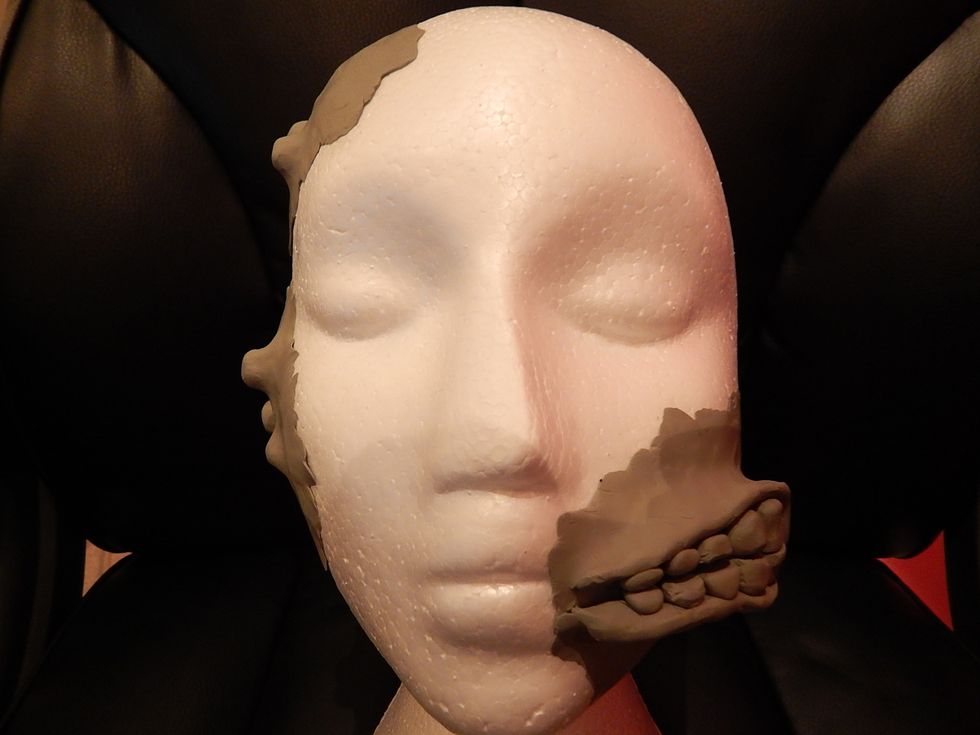 Nice to have a mannequin head to try out shapes. Here, I was working on bumps and teeth for a Two-face idea.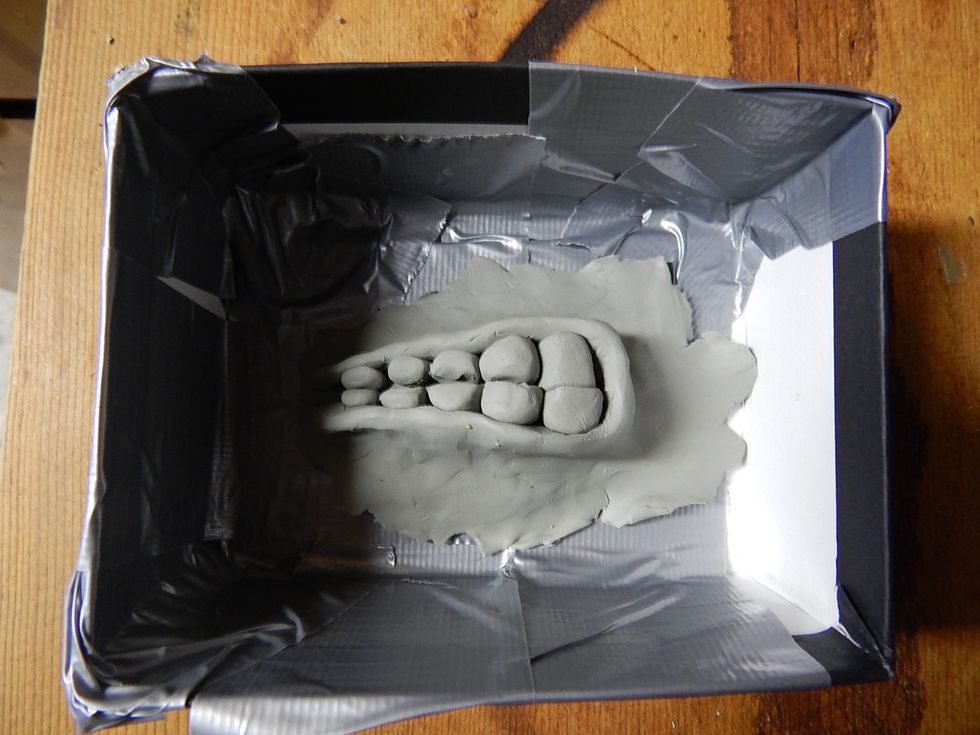 once you are happy with the clay sculpture, put it in a small box. I had to make a box out of cardboard. ductape in the bottom keeps it from leaking!.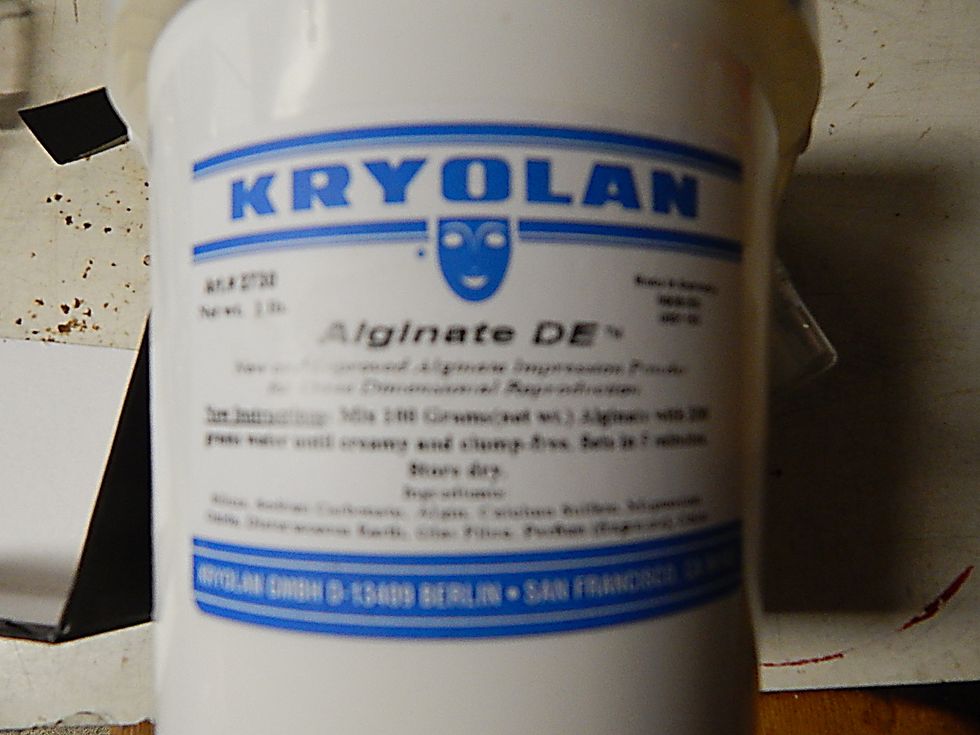 Kryolan Alginate DE is a powder you can get from costume stores. Usually 1:3 ratio on mixing with water. So one cup of powder to 3 cups water. Check the label, though. Ratio changes with new versions!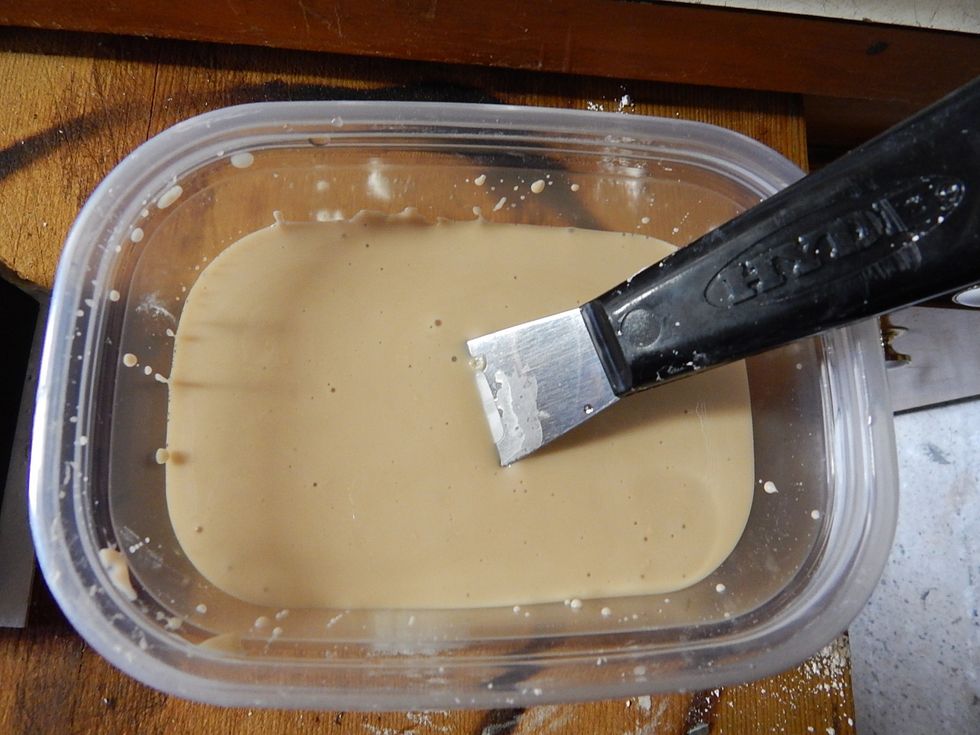 stir until no clumps. Great if you have an old blender you can ruin!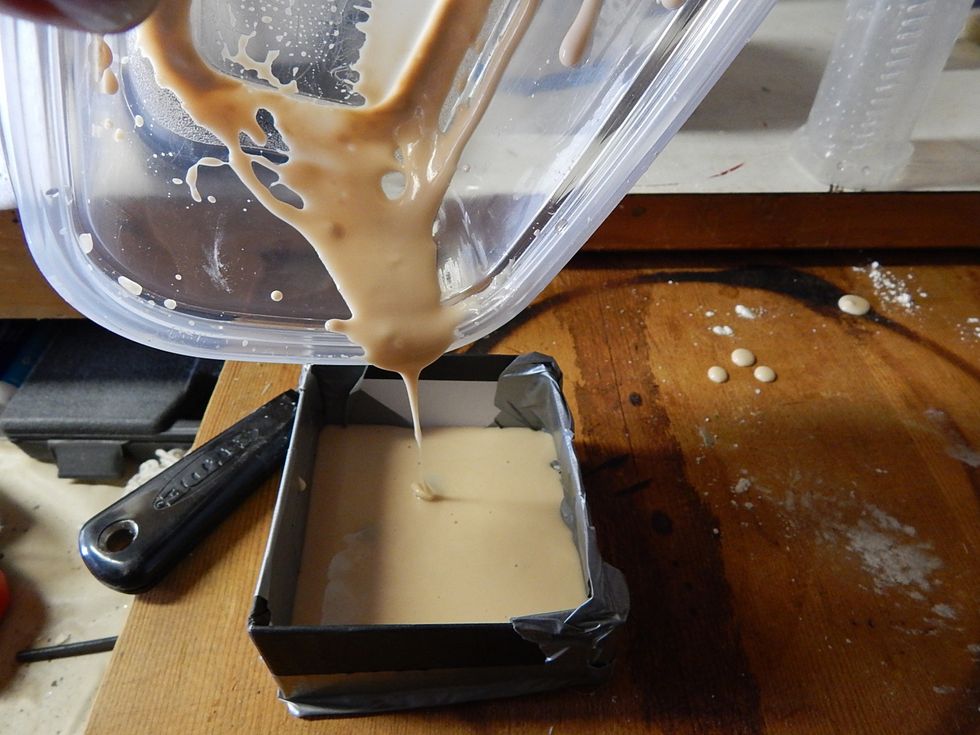 Then pour into molding box.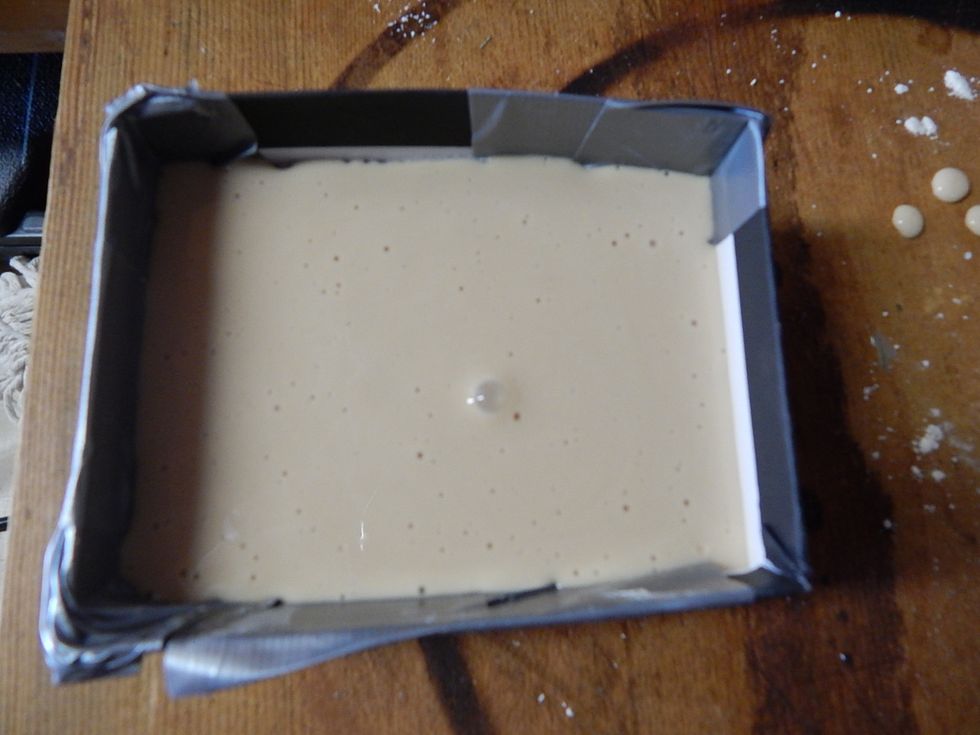 let dry at least 24 hours. I like to gently shake bubbles out of it.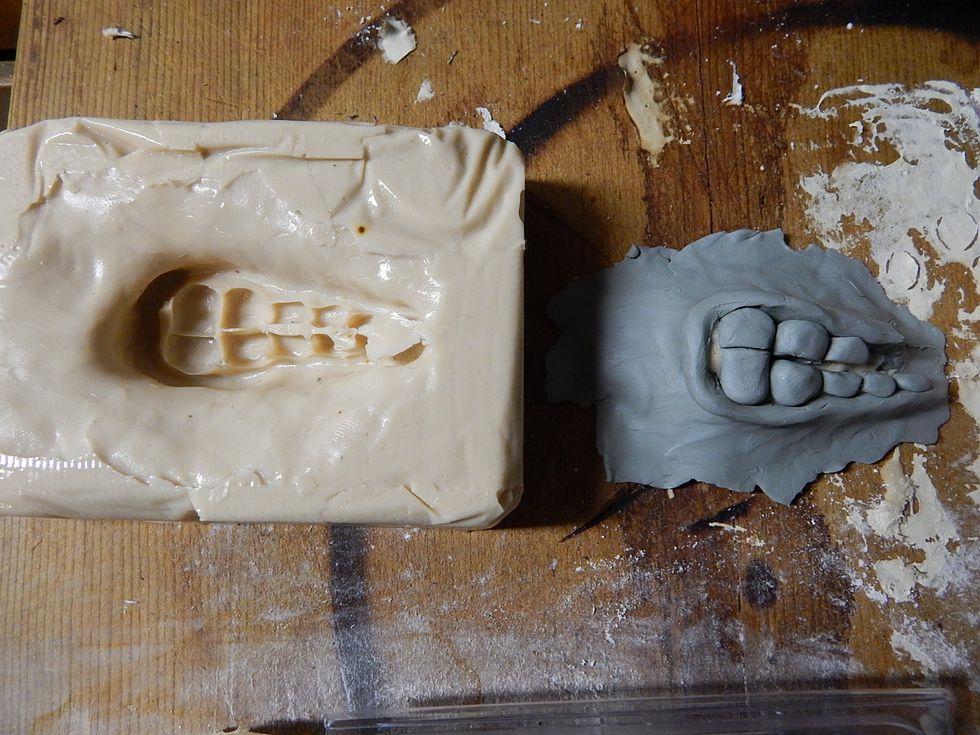 After 24 hours... pop out your mold! Use fairly quickly (next day or so) because once the moisture dries up it will shrivel and...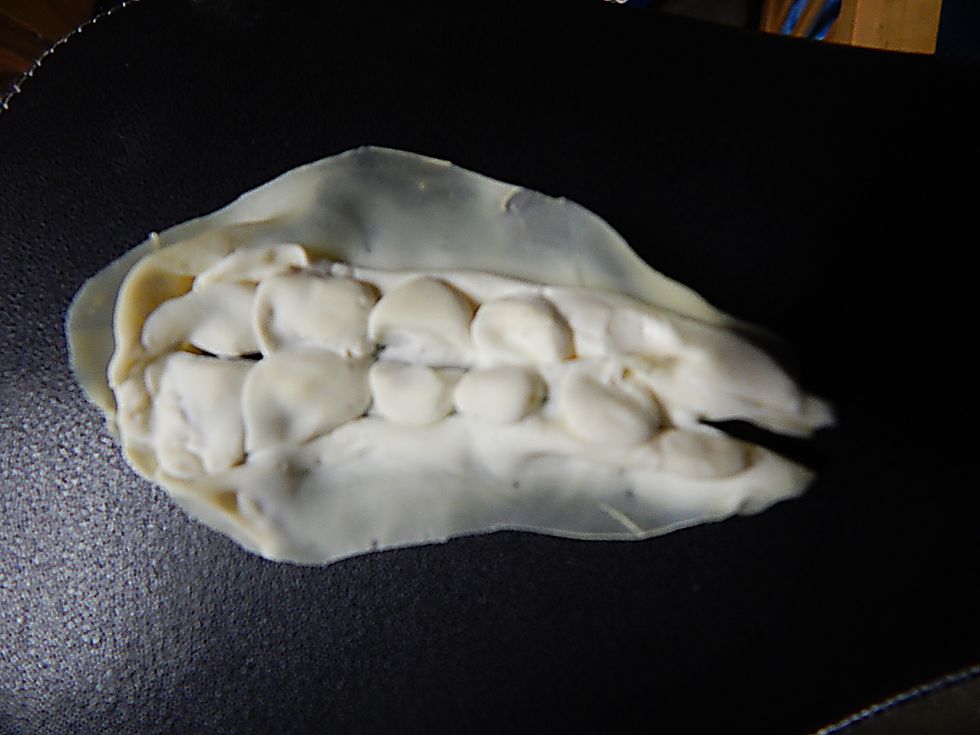 you will have a shriveled mold. Don't want that!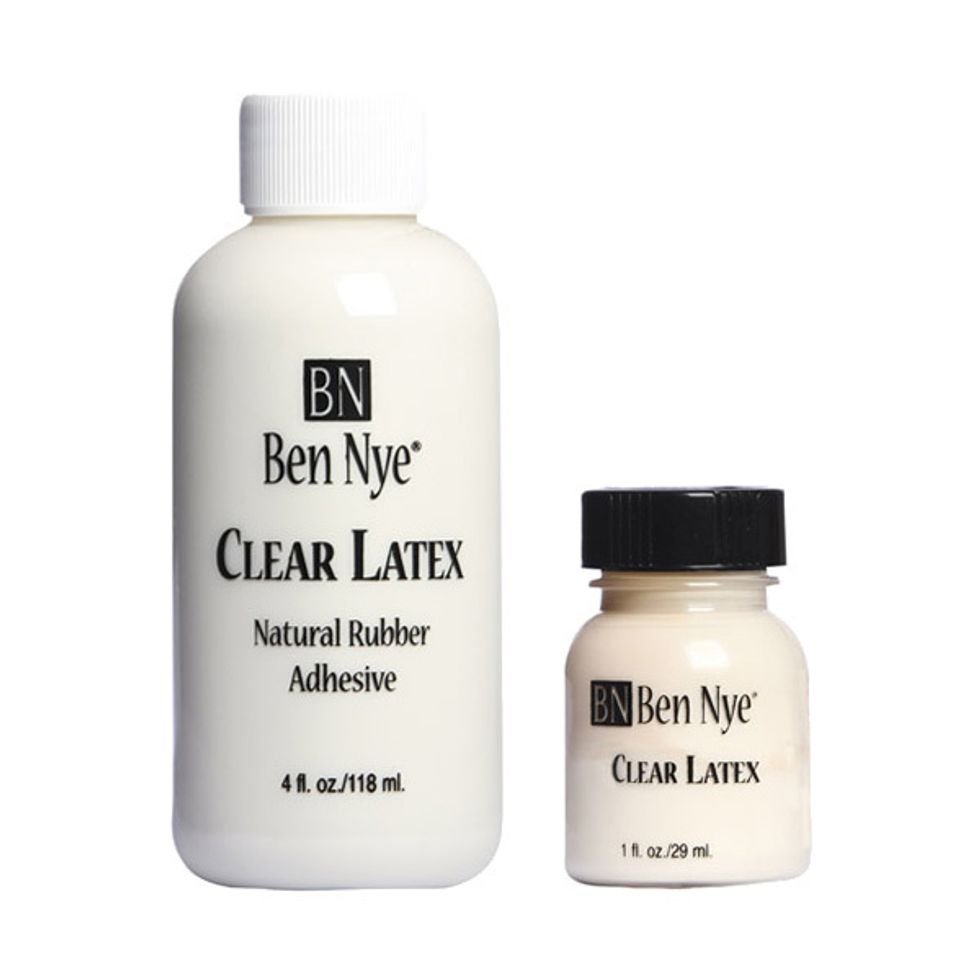 Get the bigger bottle and use a paintbrush to slowly build up layers over the mold. Best to paint on a layer, then let dry overnight instead of being impatient and pouring into mold. It won't dry well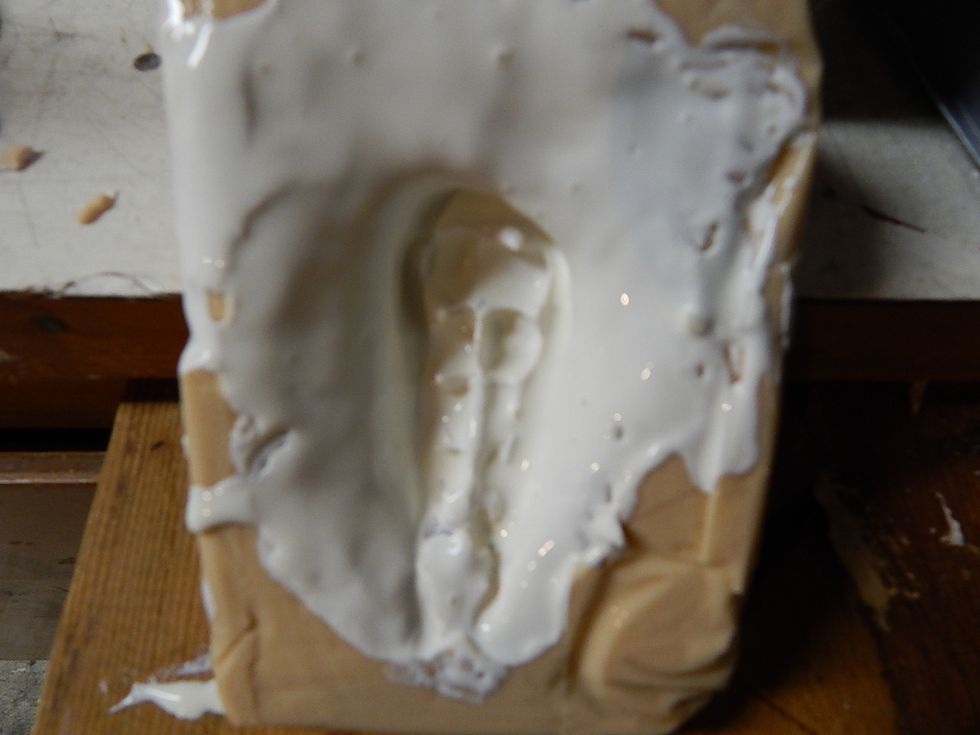 Keep painting in layers day after day until you think it's clear enough and peel it out of the mold slowly. Then trim with scissors (excess) and paint with acrylics or makeup of your choice.
this makeup works great. barely needs two coats, nice and consistent and a little goes a long way.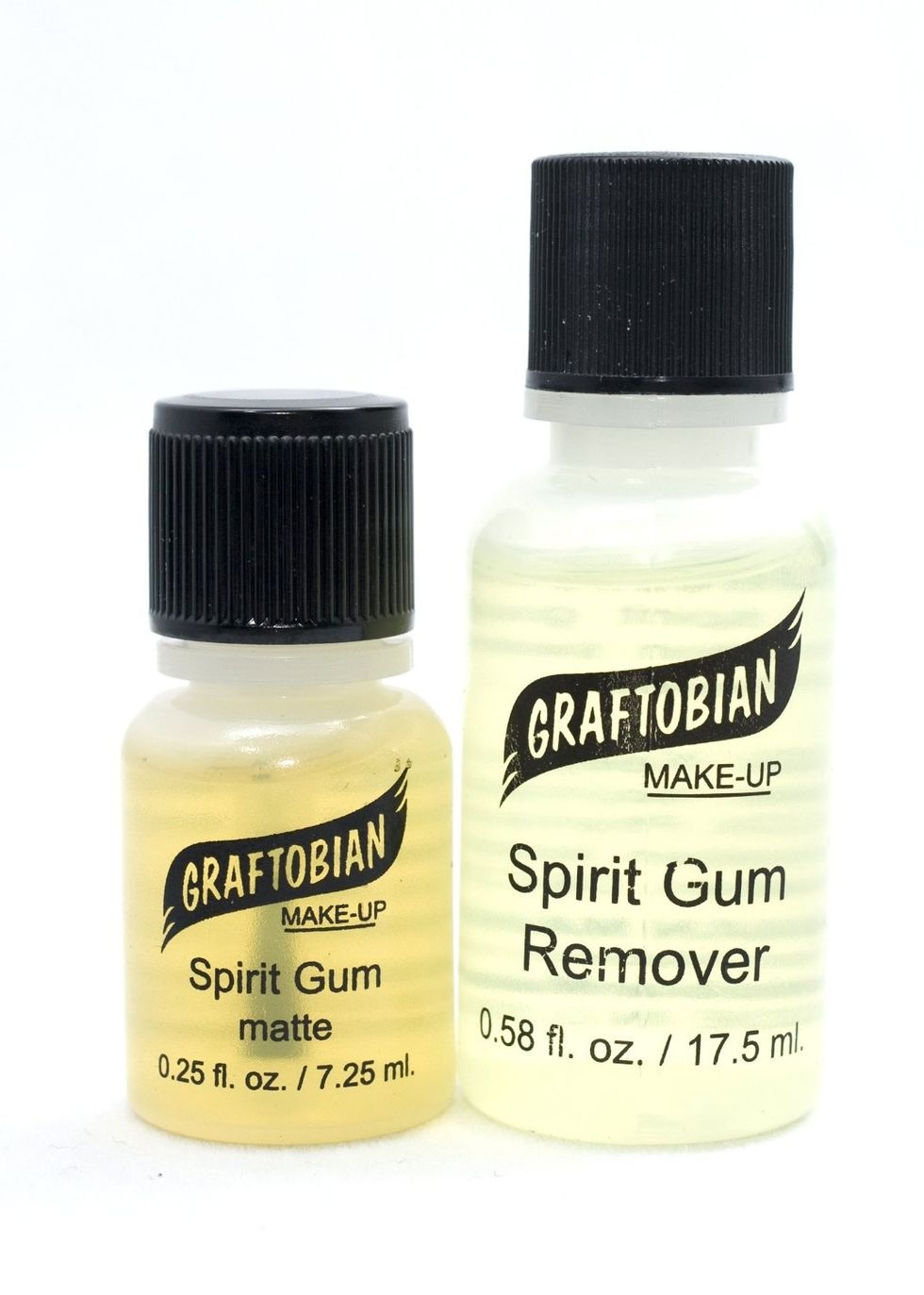 use spirit gum to glue to bald cap or face. Slap glue on prosthetic piece and let stand for twenty minutes and then hold on your head for 5-10 minutes. Otherwise it will fall off. Remover takes it off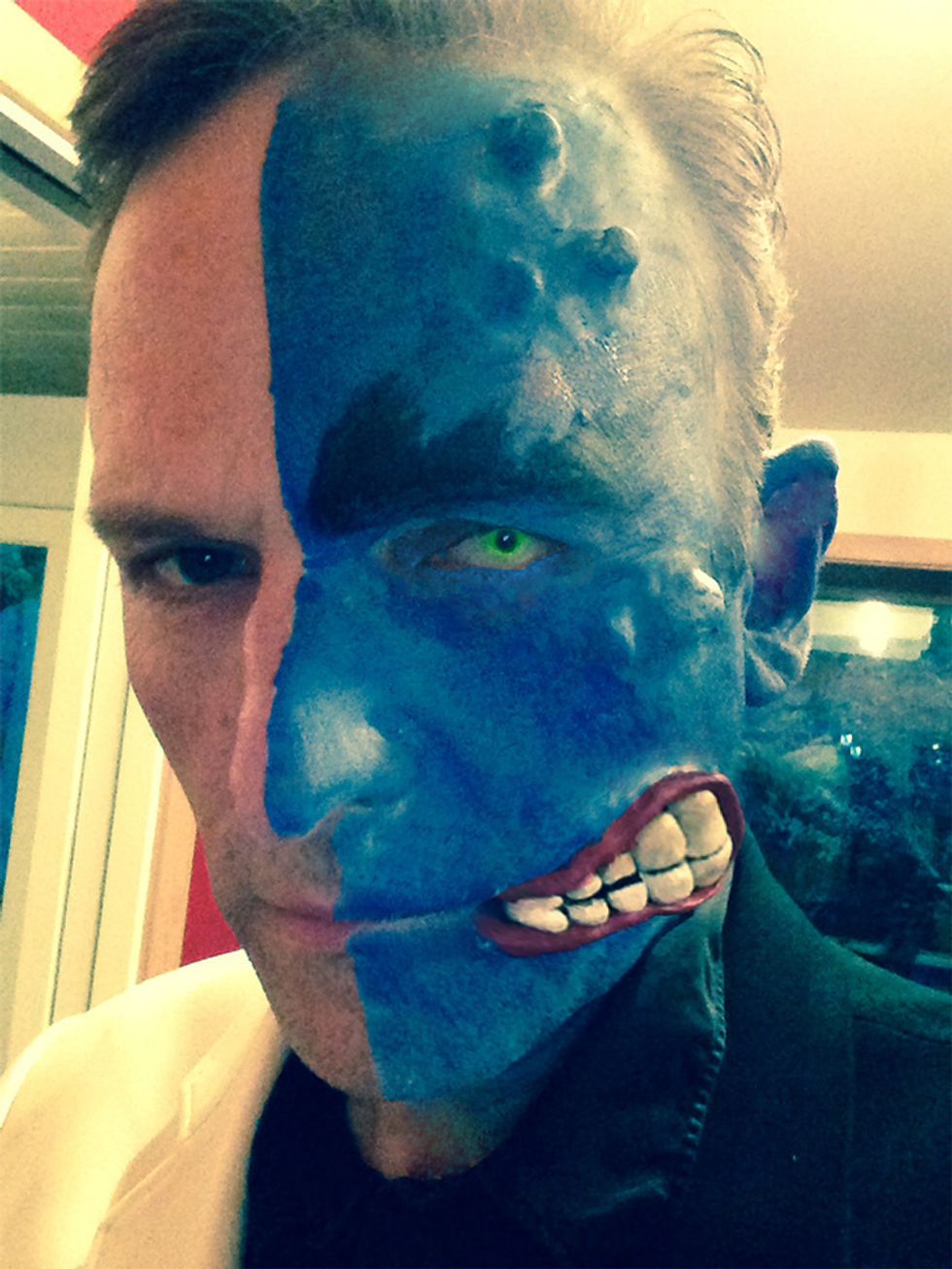 Here I painted teeth and lips with any acrylic paint laying around, then glued it to mah face.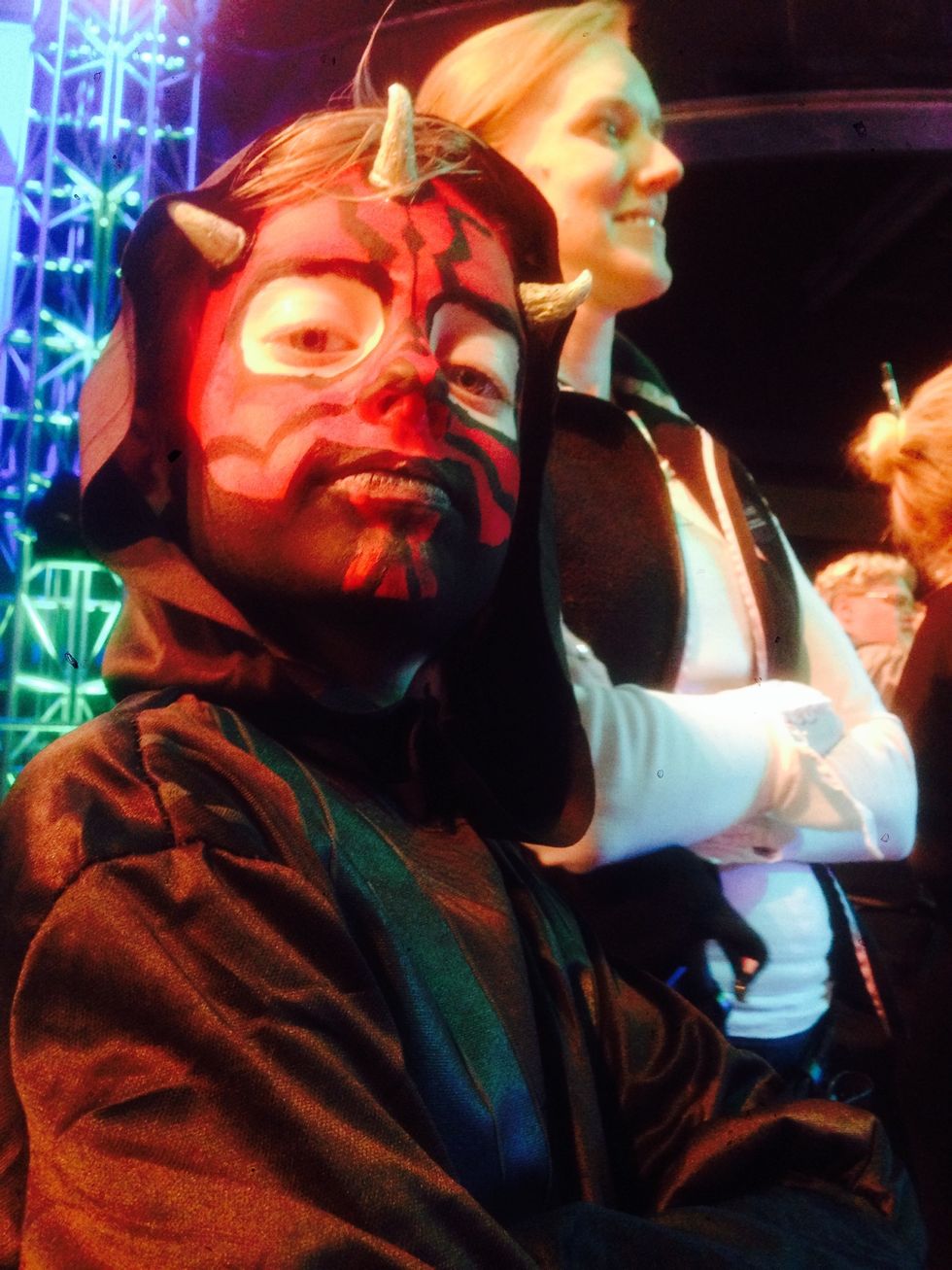 these horns are homemade and glued on around makeup. Warning: don't do this to toddlers. they won't be patient waiting for glue to dry.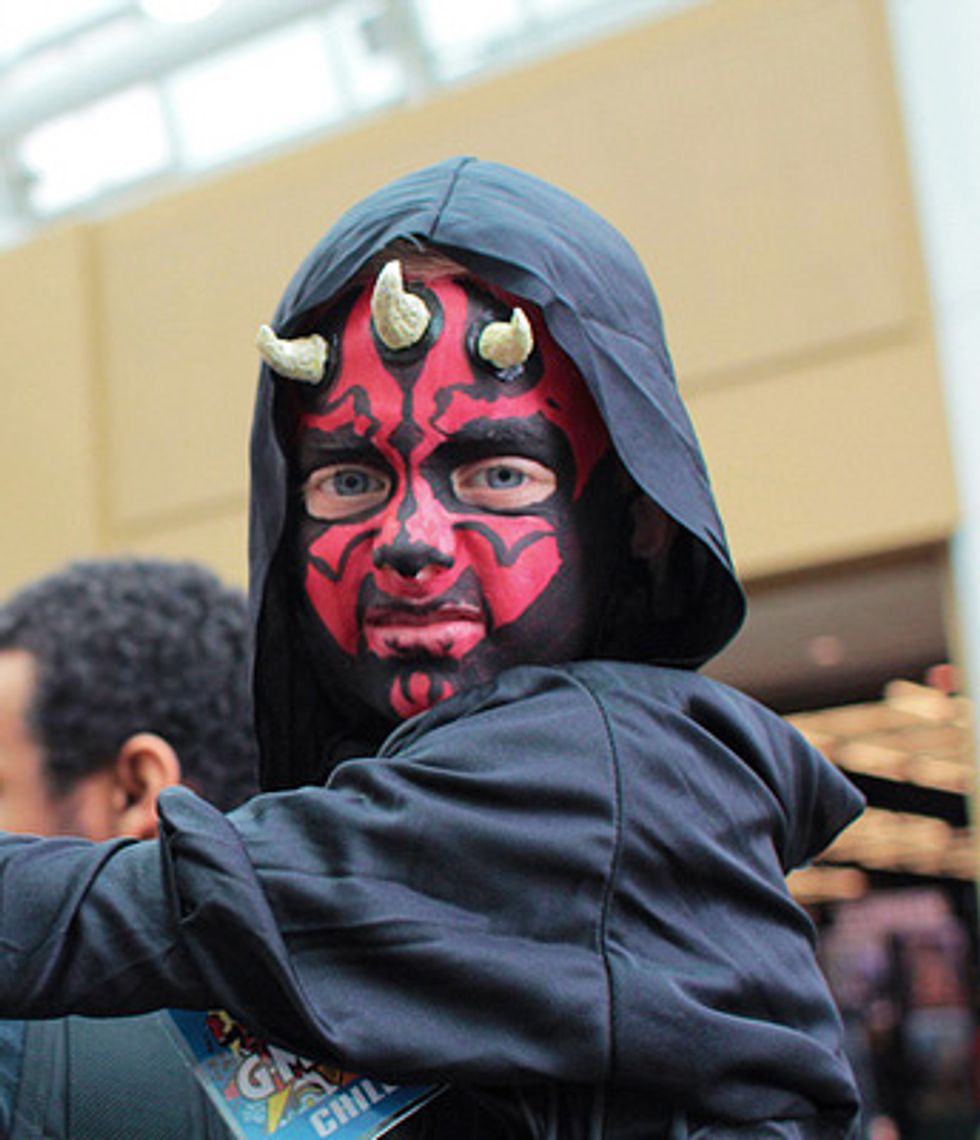 Comicon Darth Maul.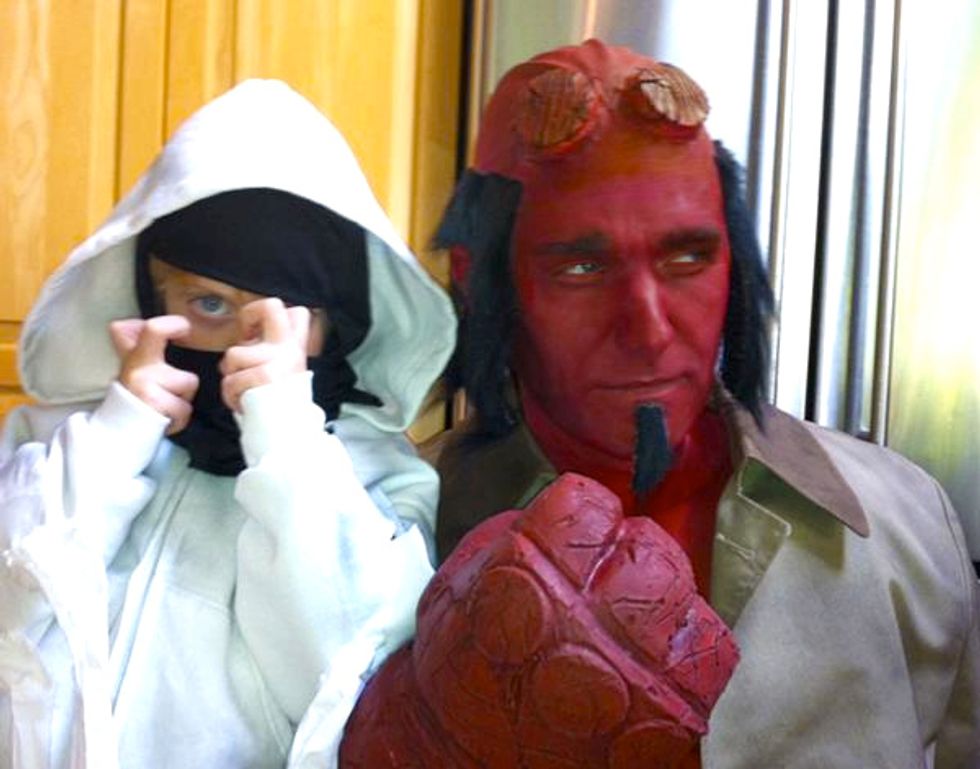 Hellboy head. I made the sawed off horns and attached to bald cap and added paint and hair. (that's a white ninja next to me).
Don't have time to make horns? No sweat. Go buy some prosthetic horns and spirit gum glue them to a bald cap. then paint with makeup I mentioned. I put this costume together in a week.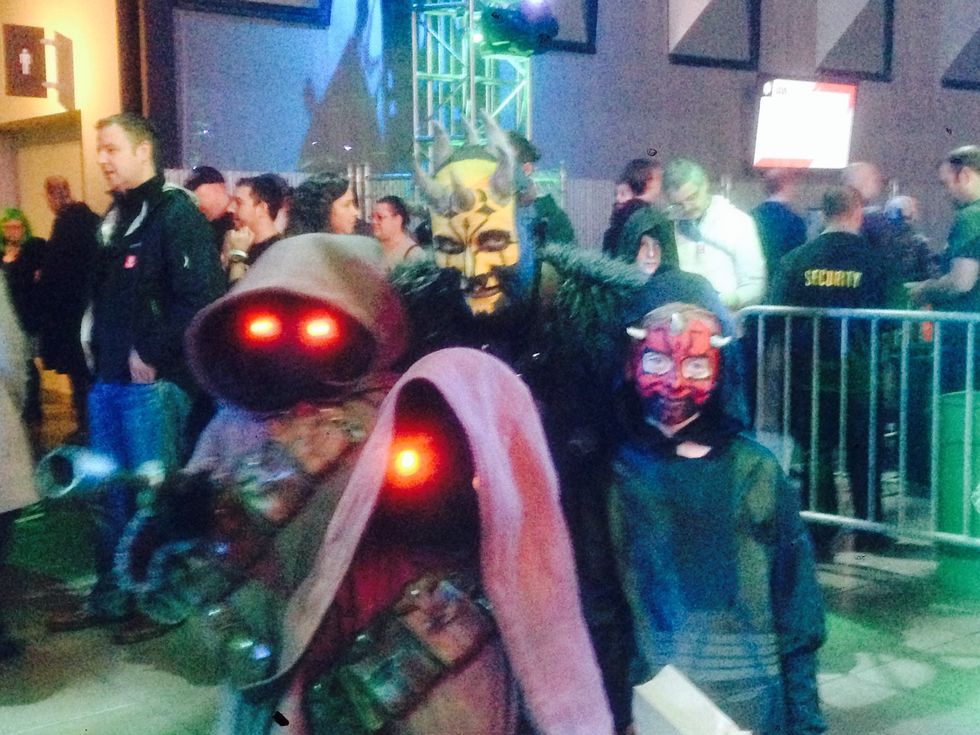 I was popular with the Jawas.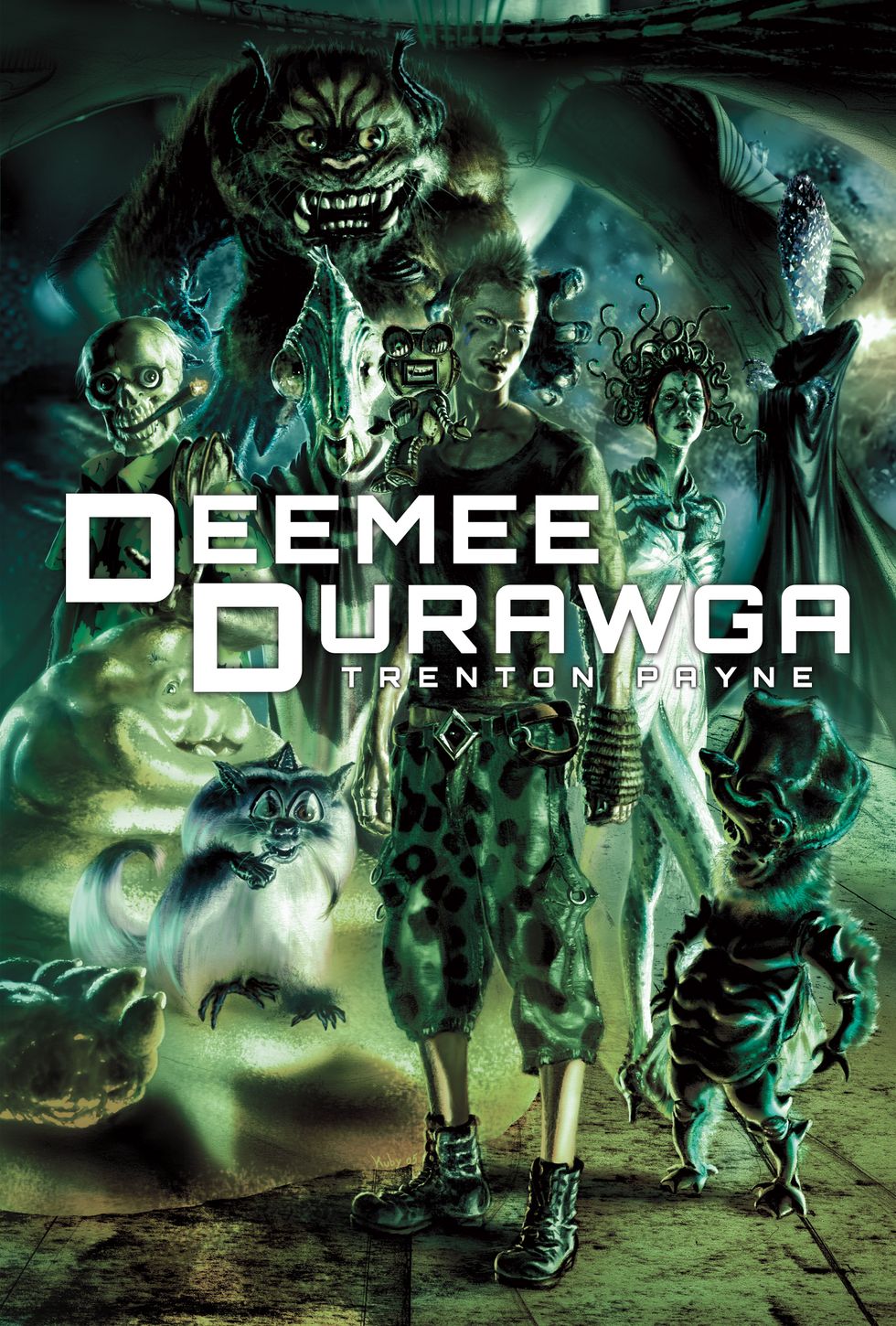 Shameless Plug: If you appreciate my guides, please vote for my novel: https://kindlescout.amazon.com/p/KOV2PHSF5CIQ thanks!
1.0 bottle liquid latex
1.0 Roma Plastilina (clay)
1.0 Kryolan Alginate DE
1.0 Putty knife
1.0c Water
1.0 Cardboard box
1.0 Mannequin head