Not originally my idea saw a photo of this so I thought I'd create my own guide :)
24
First start off with cleaning your nails, then place a base coat on your nails to protect them from staining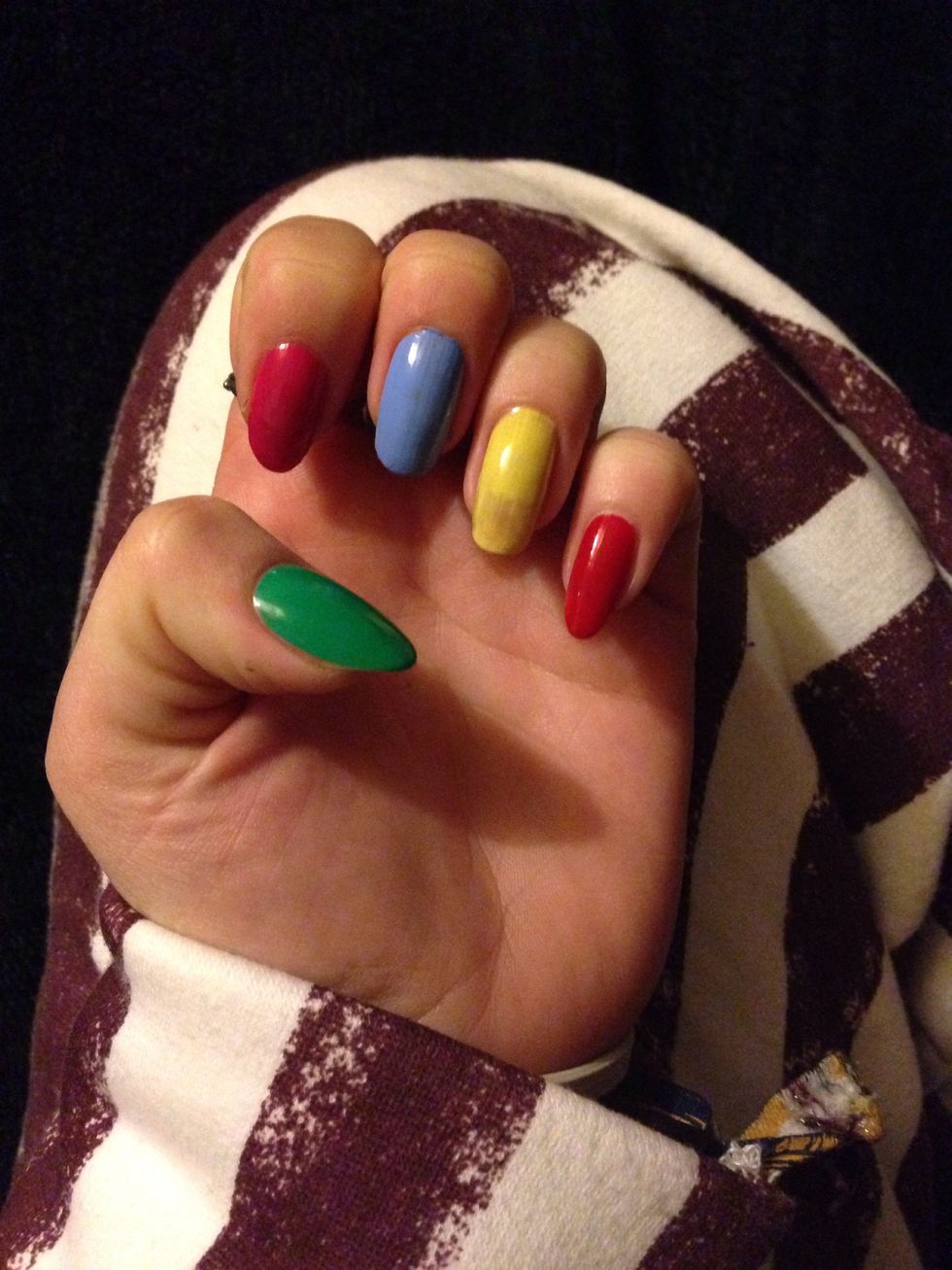 Then apply a thin layer of each colour over your nails, (the yellow is slightly off as the white won't sit so well later if it's thick)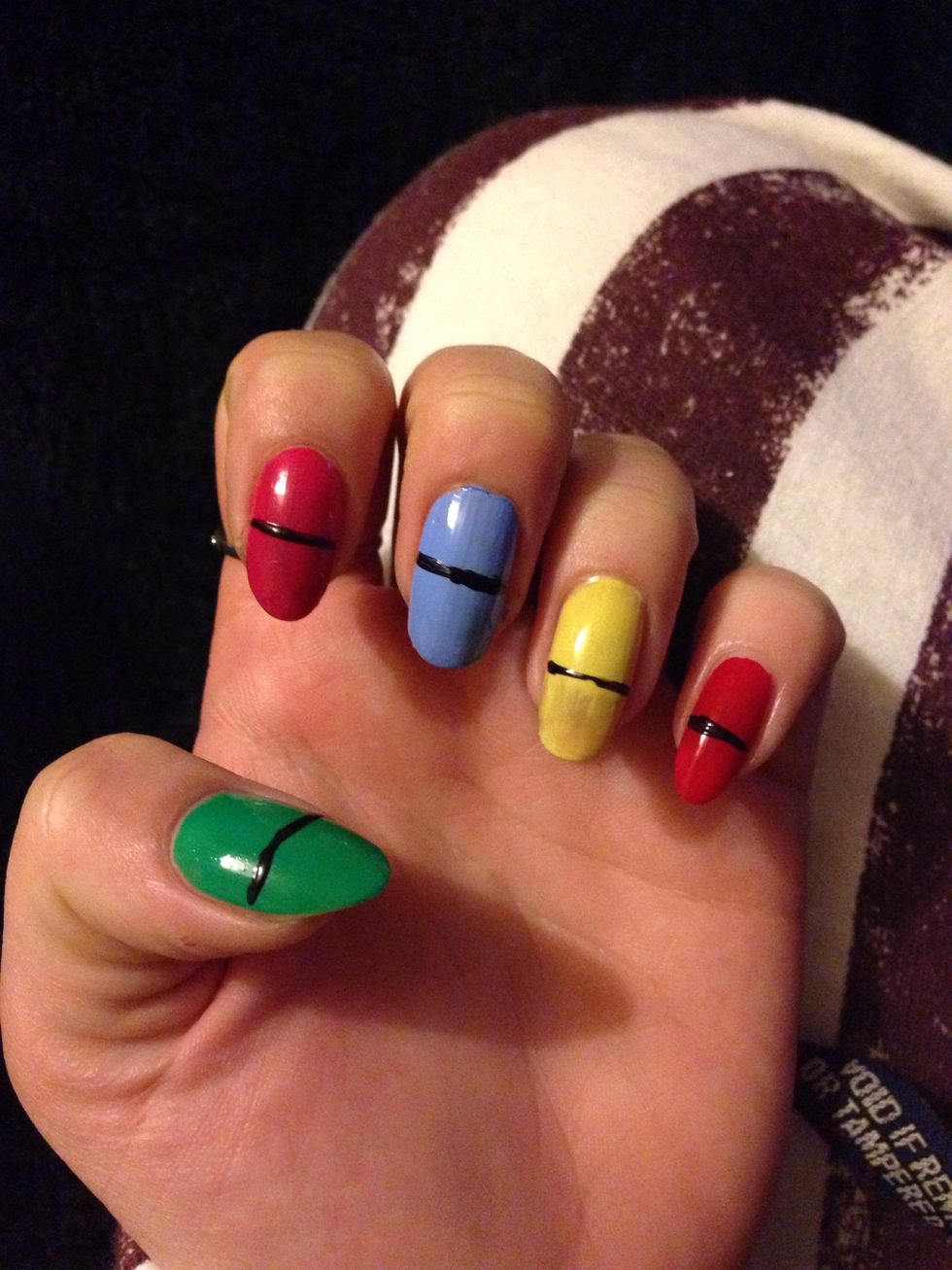 Then use a nail brush and do line of black across the nails doesn't have to be perfect you can neaten later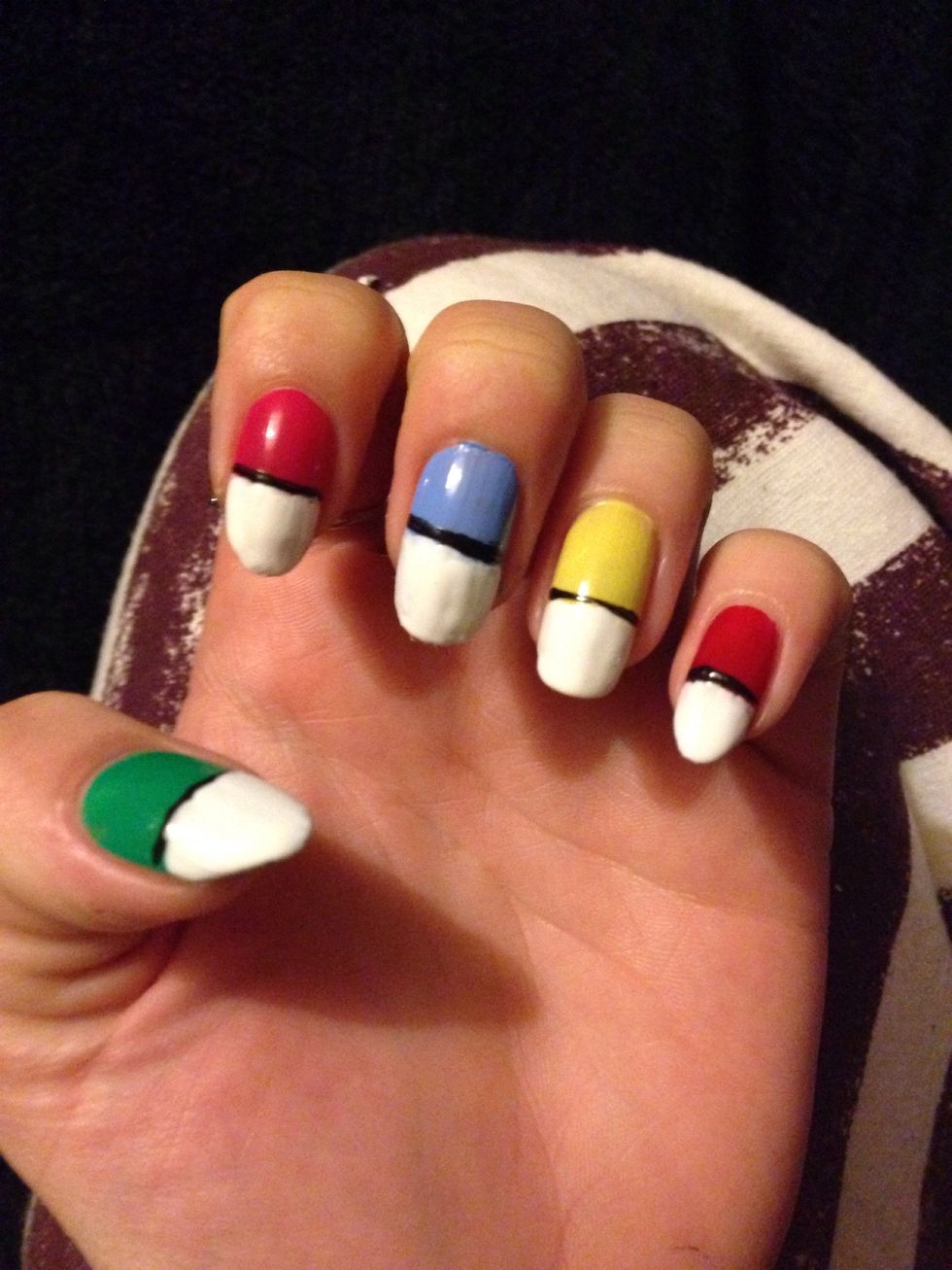 Then use the white to fill in the tip like this!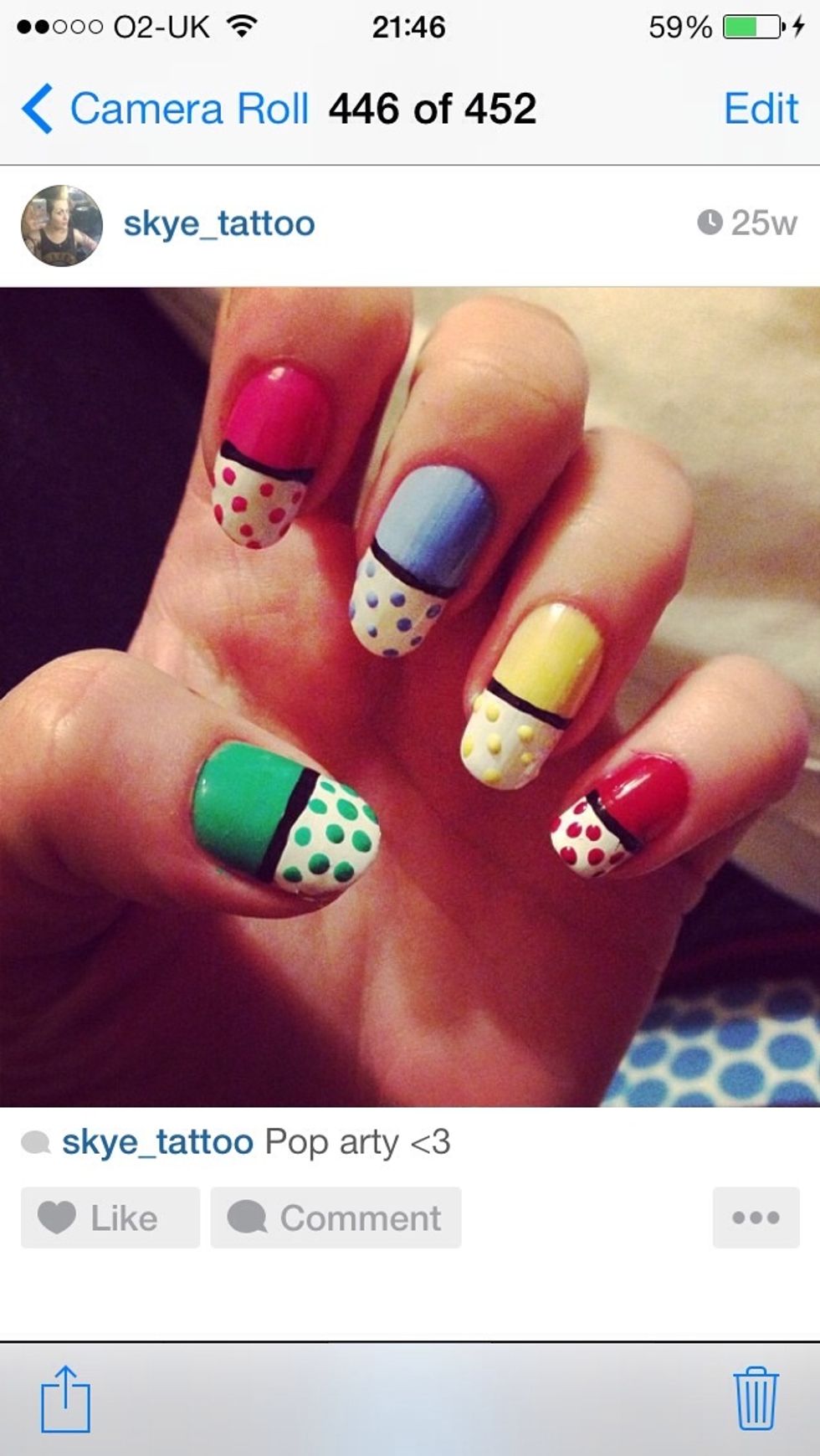 Once dried, use the dotting pen to dot the colour of the nail onto the white tip and allow to dry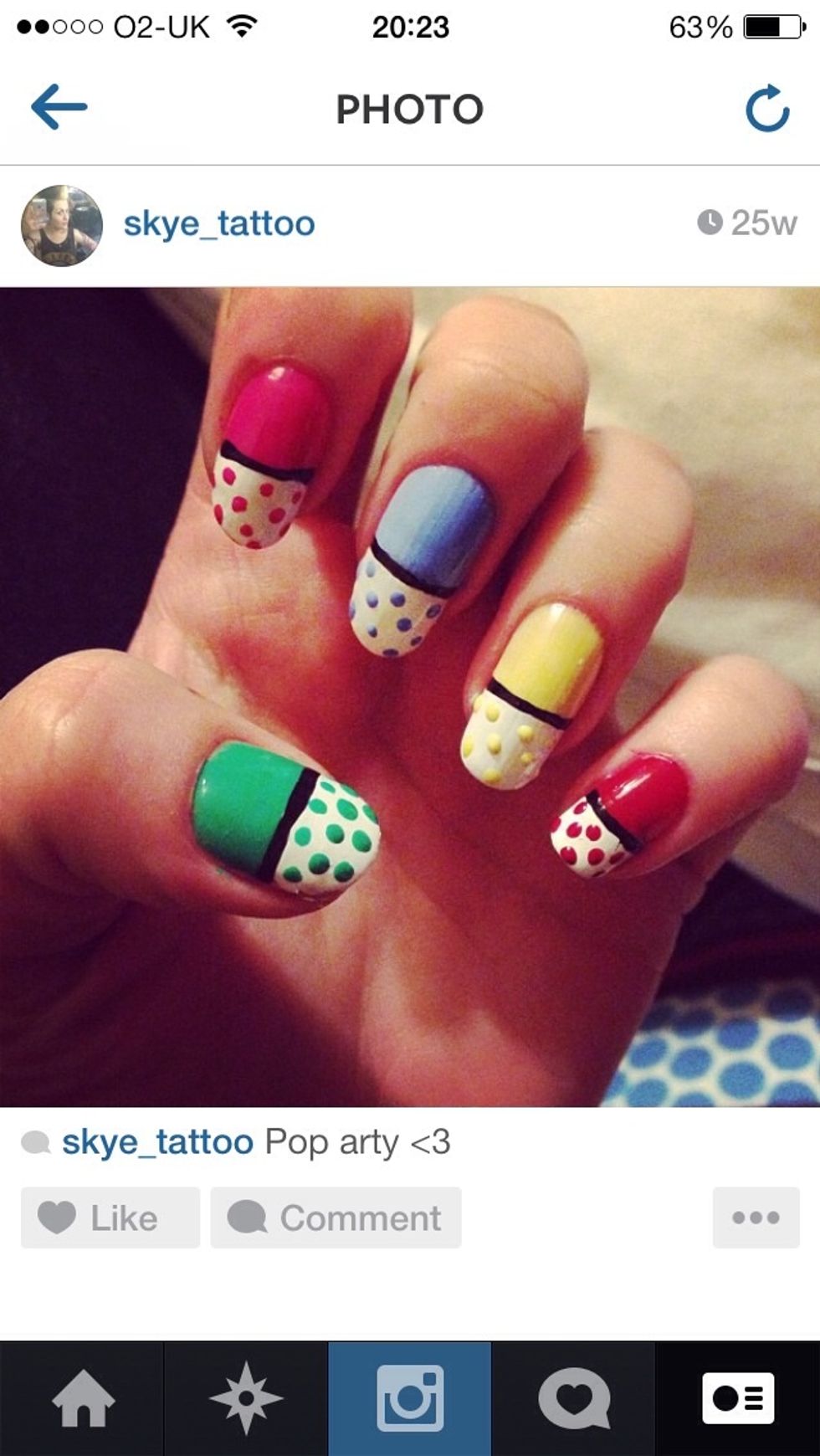 Allow to dry and apply your top coat to set and your done :D
Quick guide, easy to do and very colourful :D hope you enjoy, any questions ask away. Follow me for more random guides!
Red nail varnish
Green nail varnish
Blue nail varnish
White nail varnish
Black nail varnish
Pink nail varnish
Yellow nail varnish
Top coat nail varnish
Base coat nail varnish
Dotting pens
Nail varnish brush