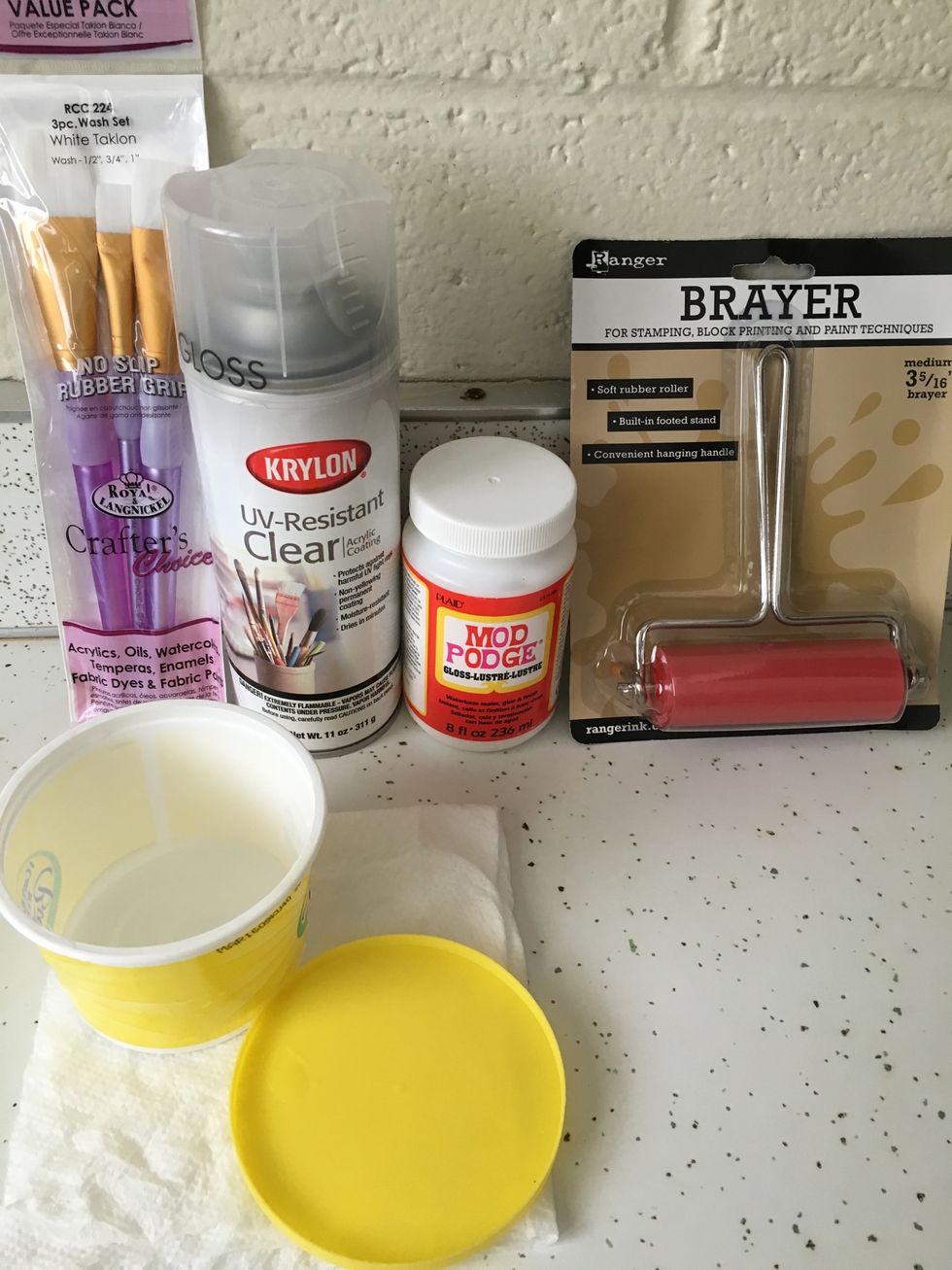 These are some of the supplies I used. Avoid using sable brushes (I used Taklon brushes), as the hairs are not stiff enough to spread the Mod Podge.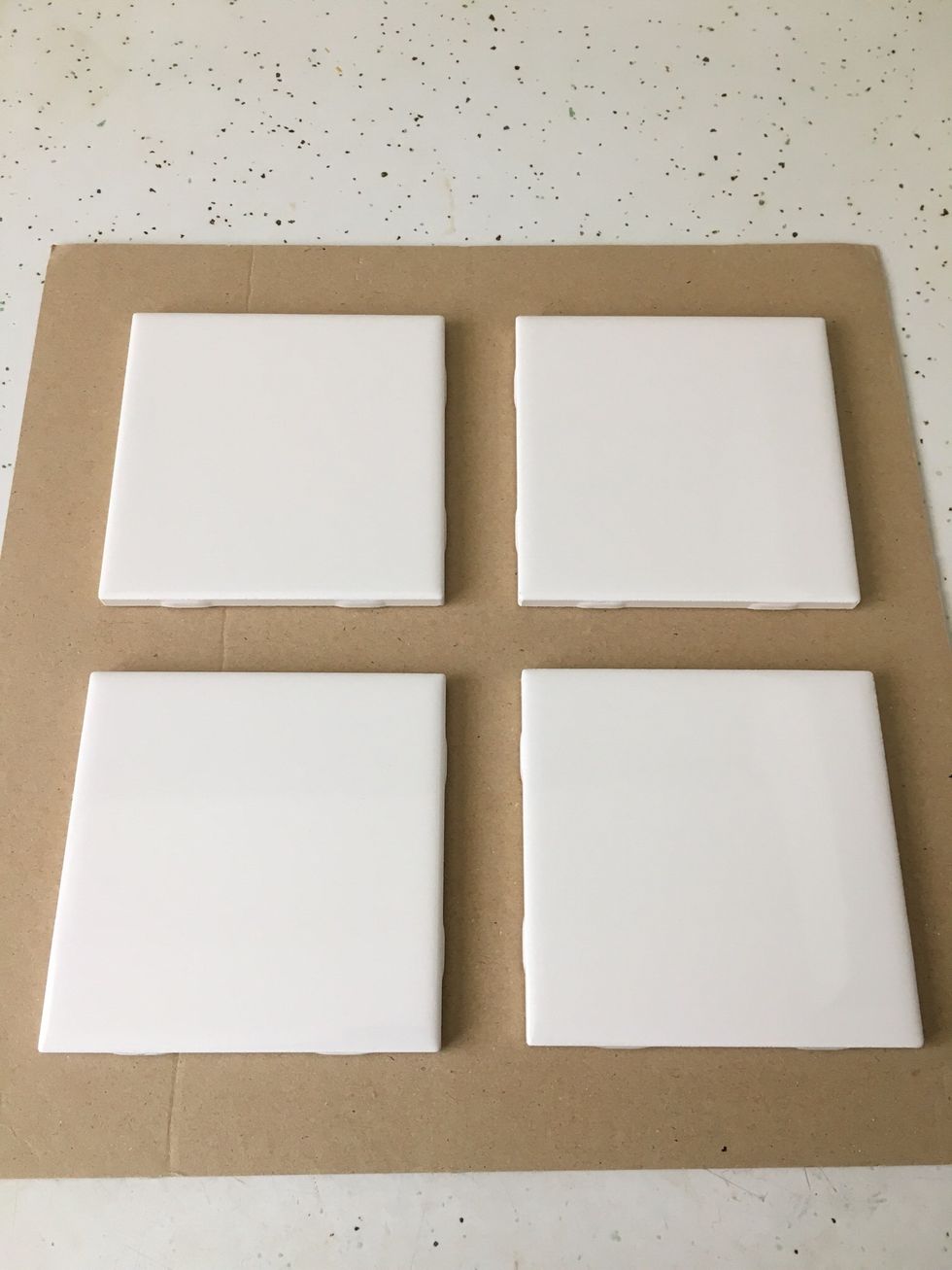 You can purchase ceramic tiles from your local home improvement store. I got these for 19 cents each at Home Depot. They are 4 1/4 x 4 1/4 in size.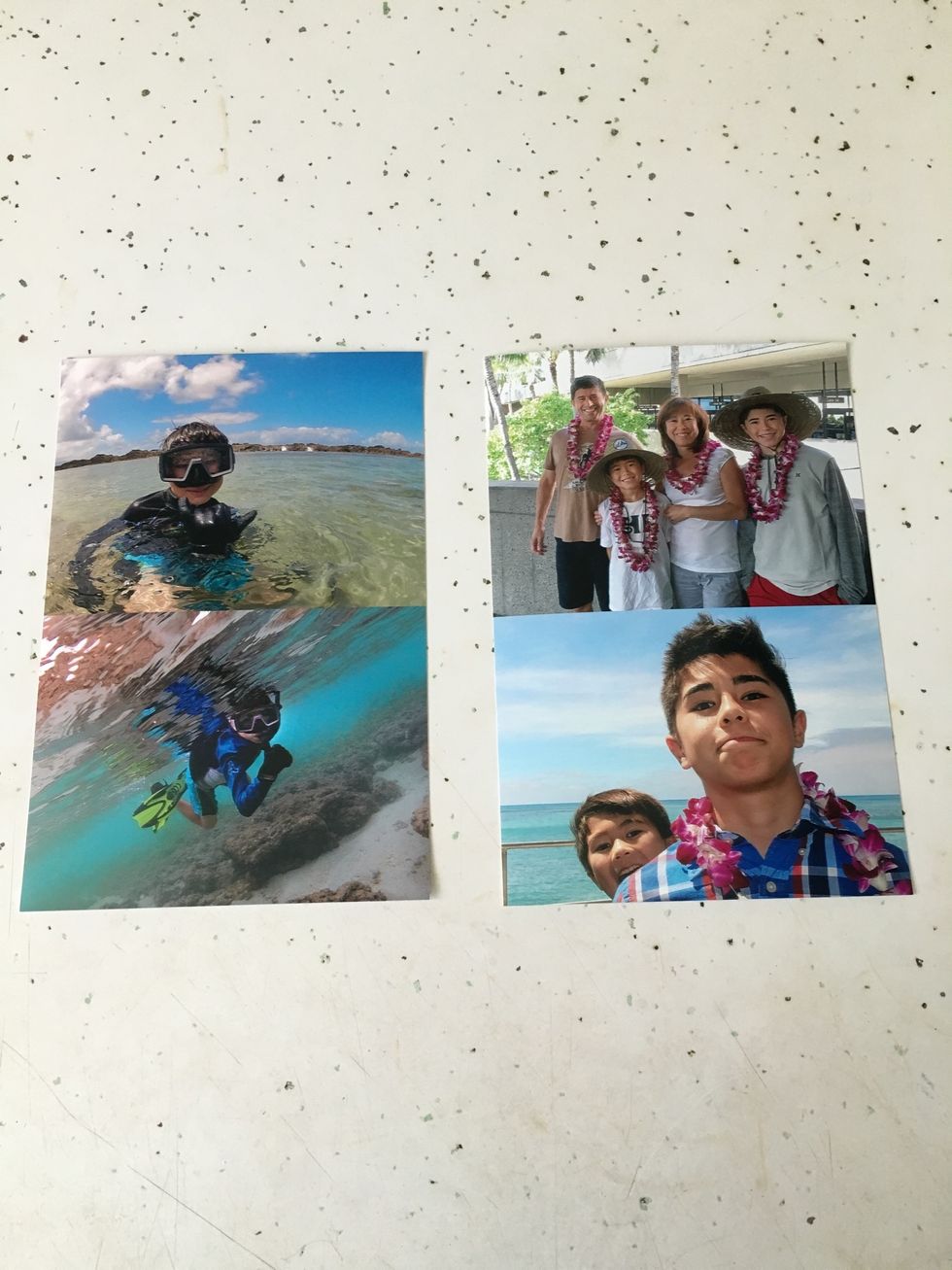 First choose the photos you would like to use. Ink jet photos may smudge as the ink is water soluble, so I had my photos printed at a local drug store. Their photos are waterproof.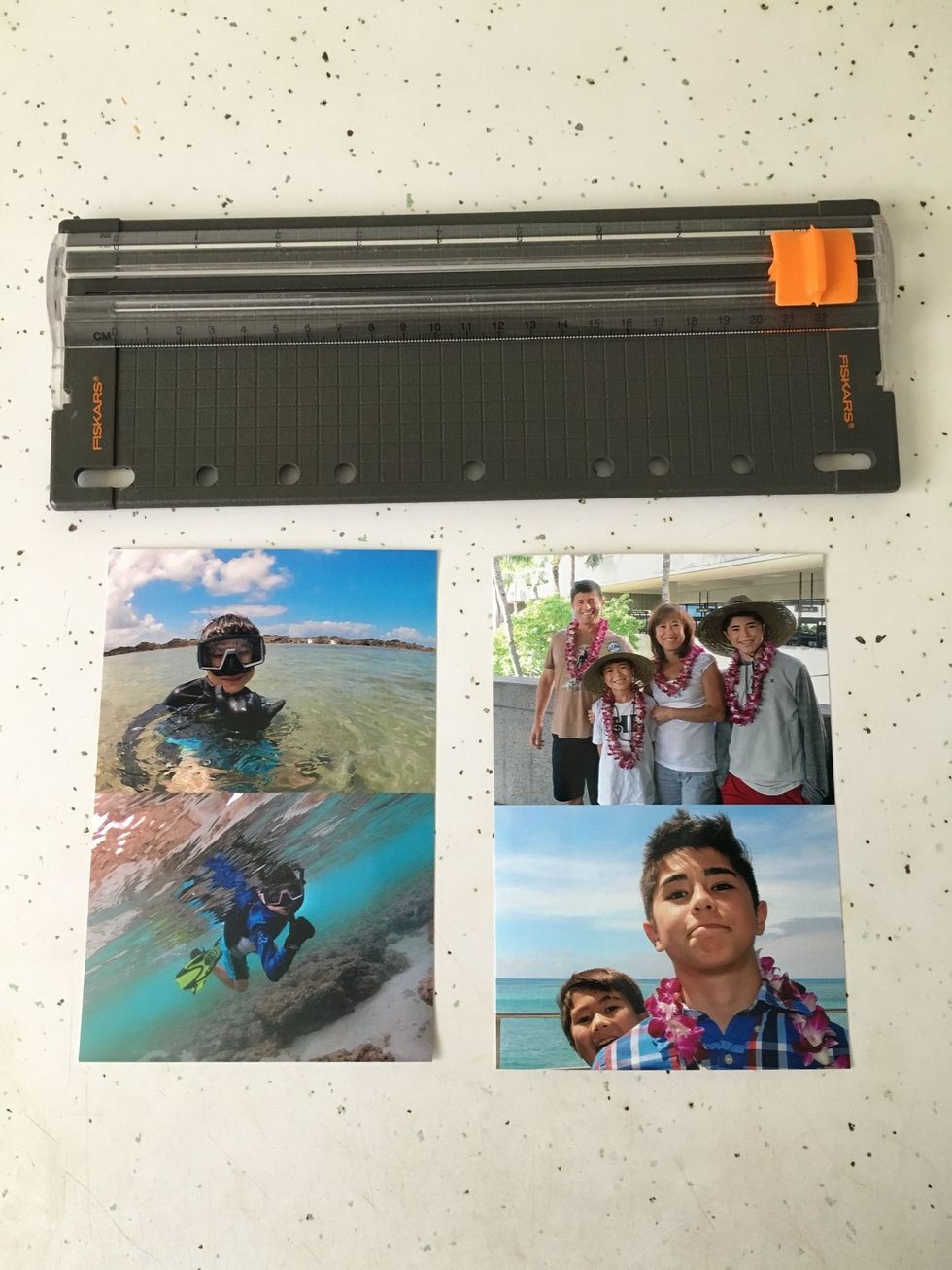 Cut photos using paper cutter. I sized the prints to 3x4 using a photo editing program. I was able to fit two images on each 4x6 paper at the print shop.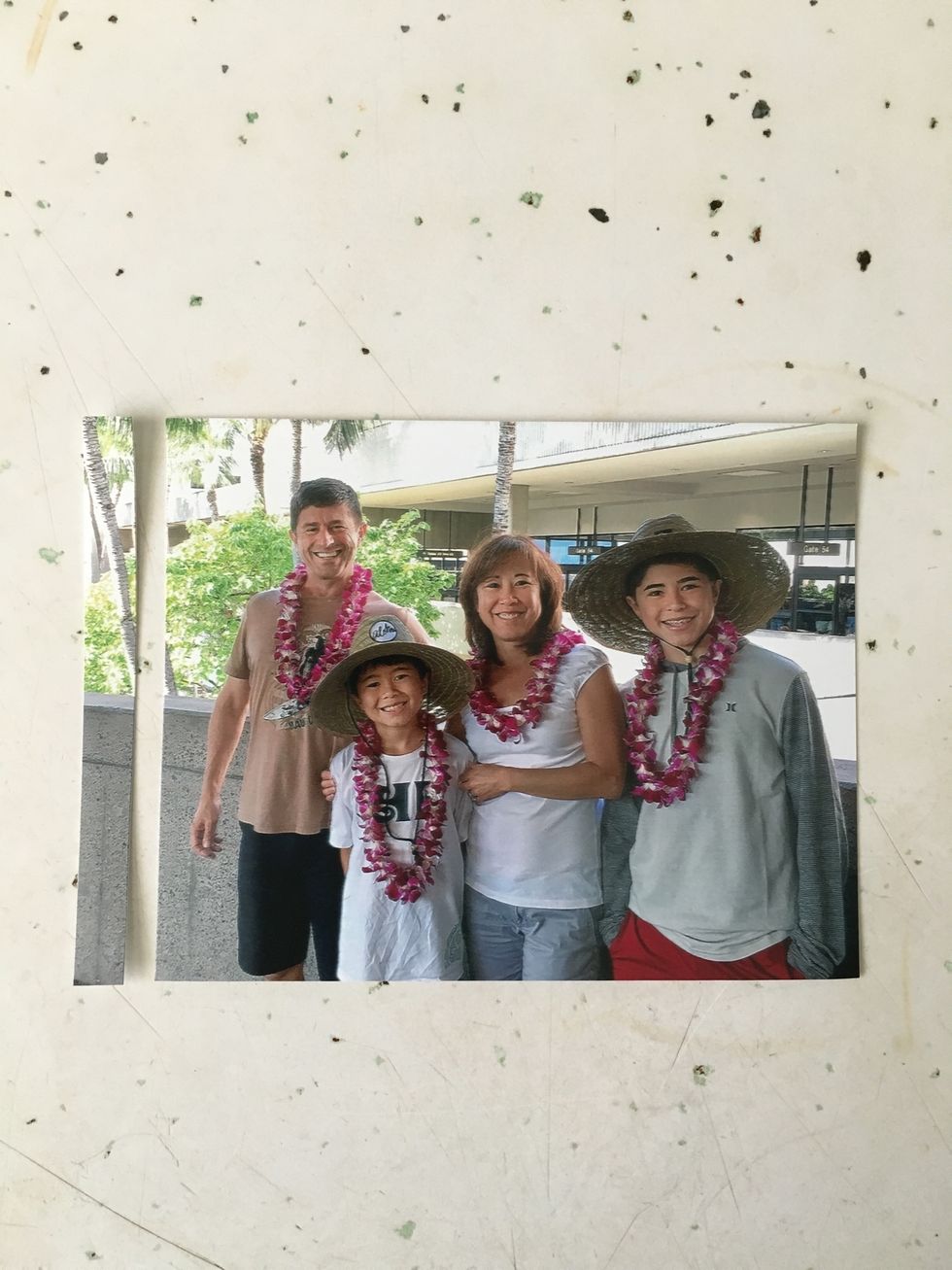 Once the photos are separated, next I trimmed off 1/4 of an inch to fit the tile.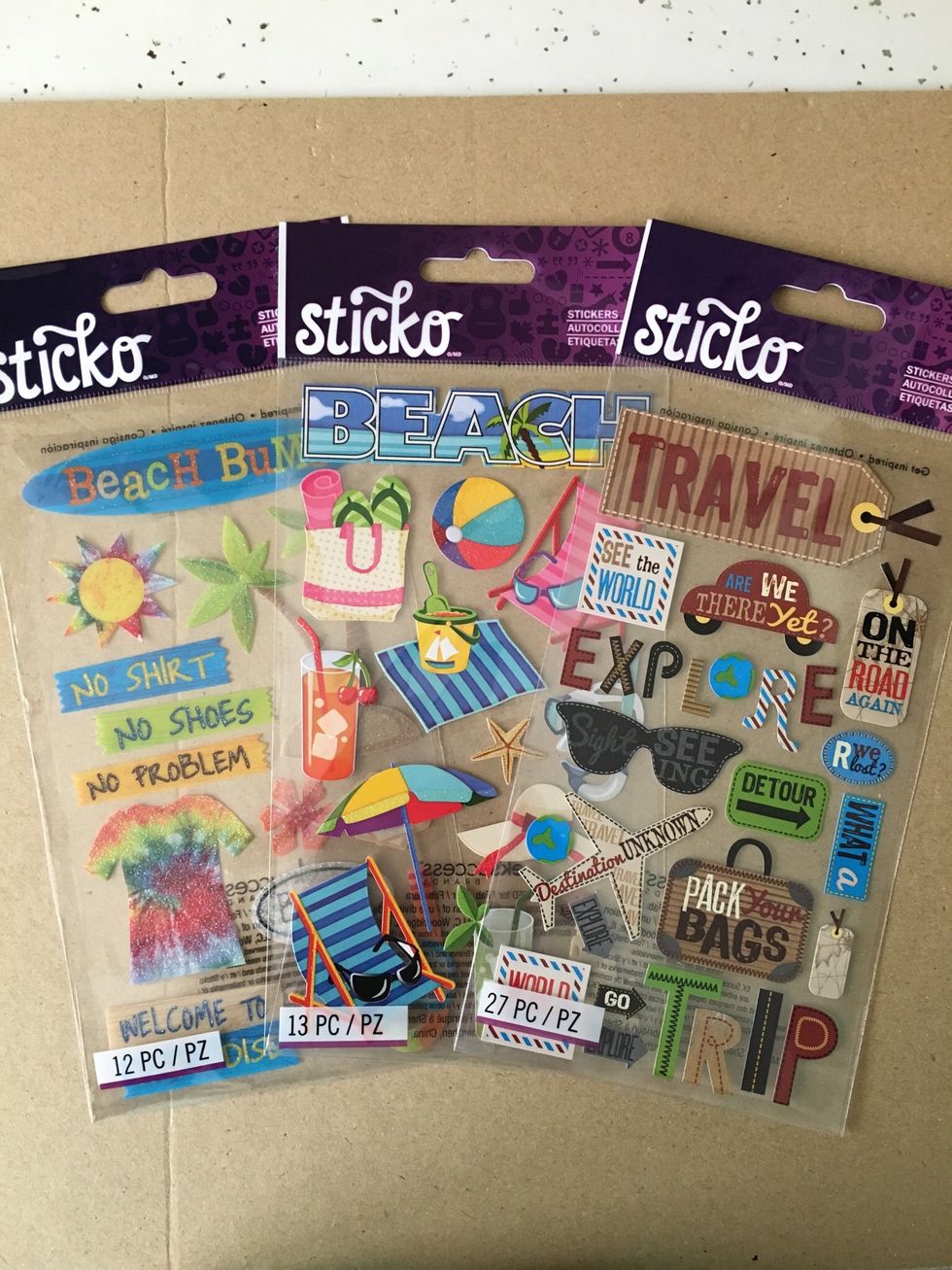 You can add embellishments too! Be careful in choosing your stickers. Paper stickers are easier to stick vs plastic. I made the mistake on using a plastic sticker star and it wouldn't seal properly.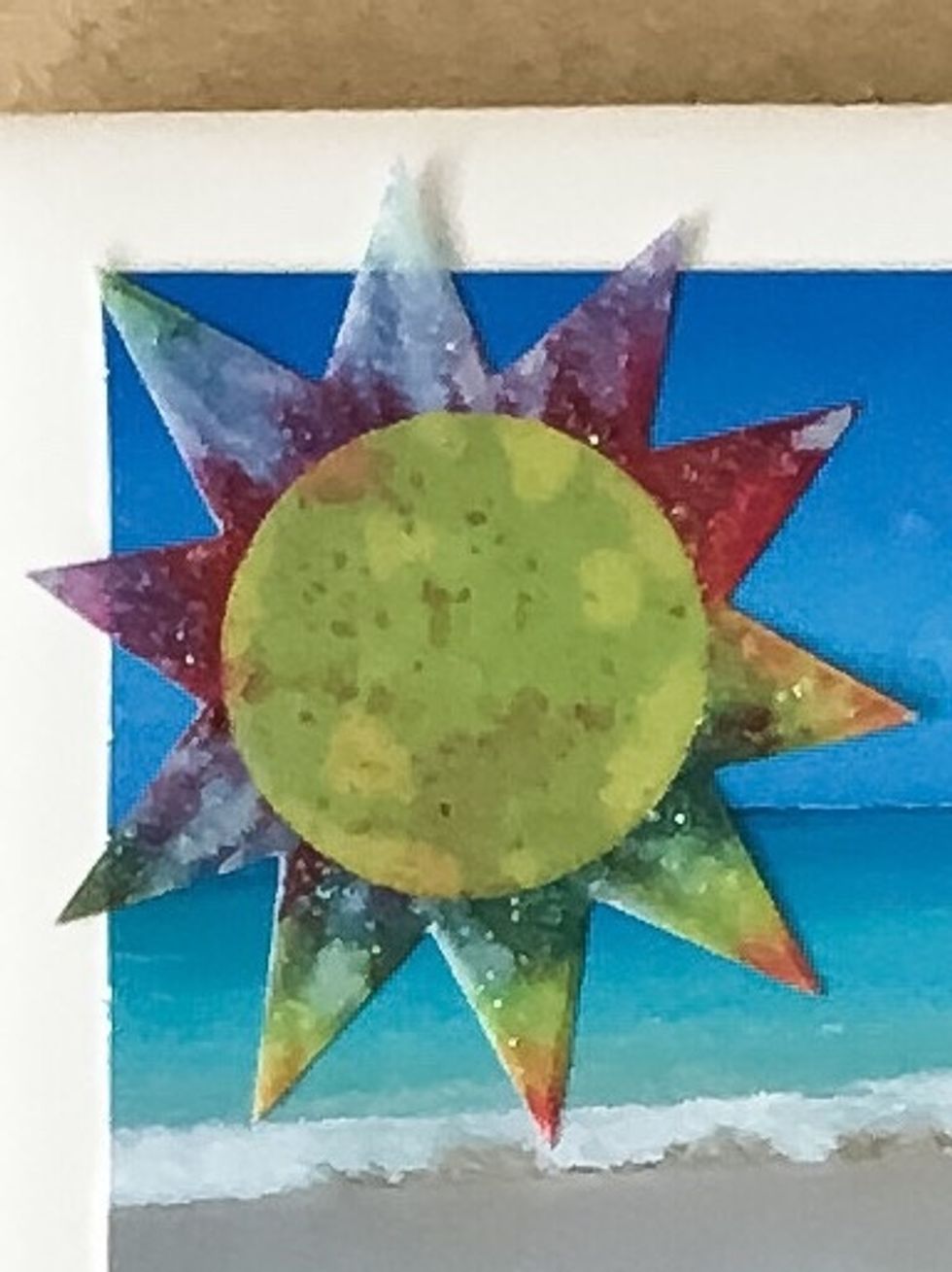 Notice how the sticker is not adhering properly.
Luckily, mod podge is water soluble so I was able to remove the sticker and the mod podge with a wet paint brush. I had to redo.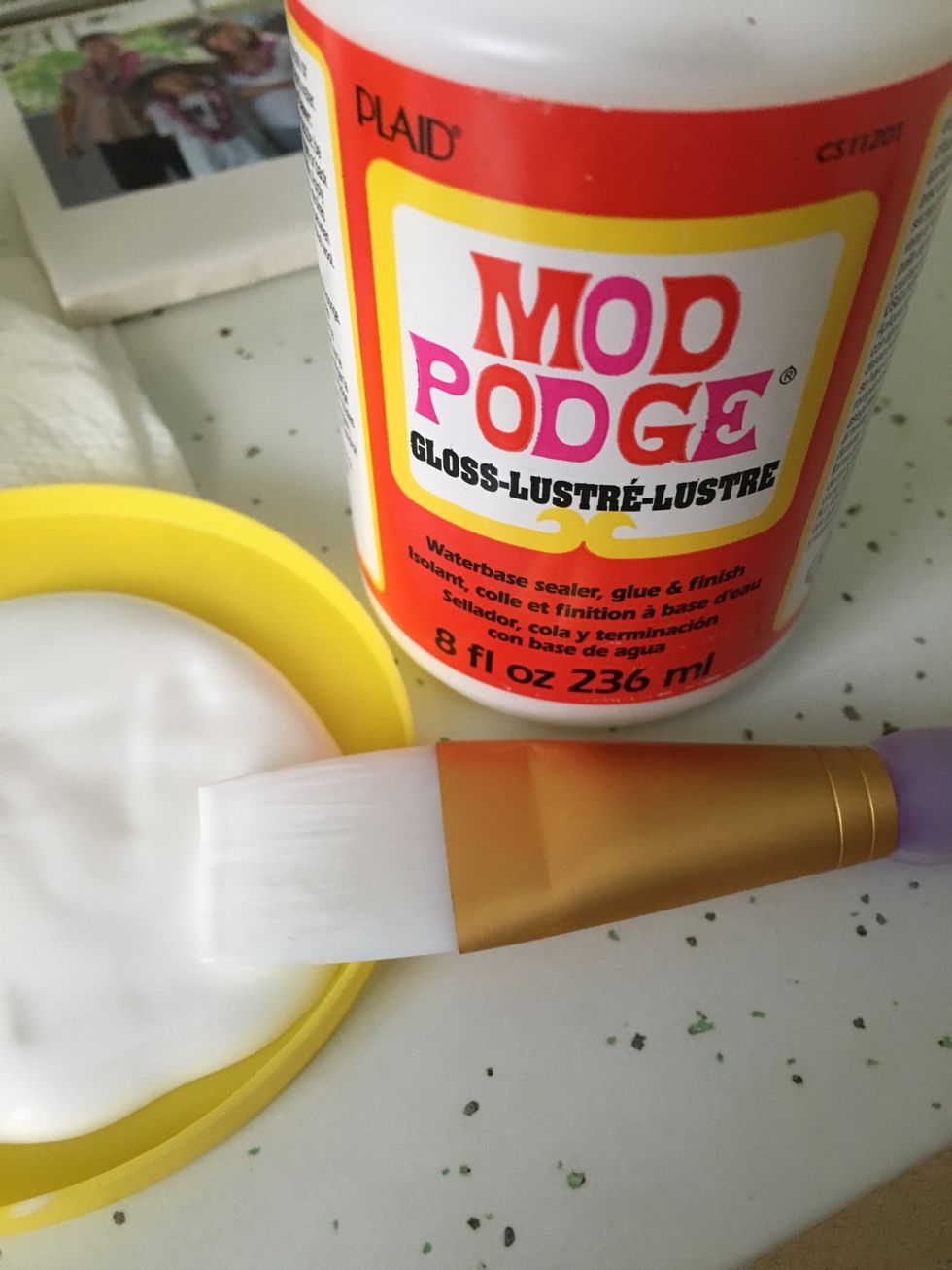 Now it's time to add the Mod Podge.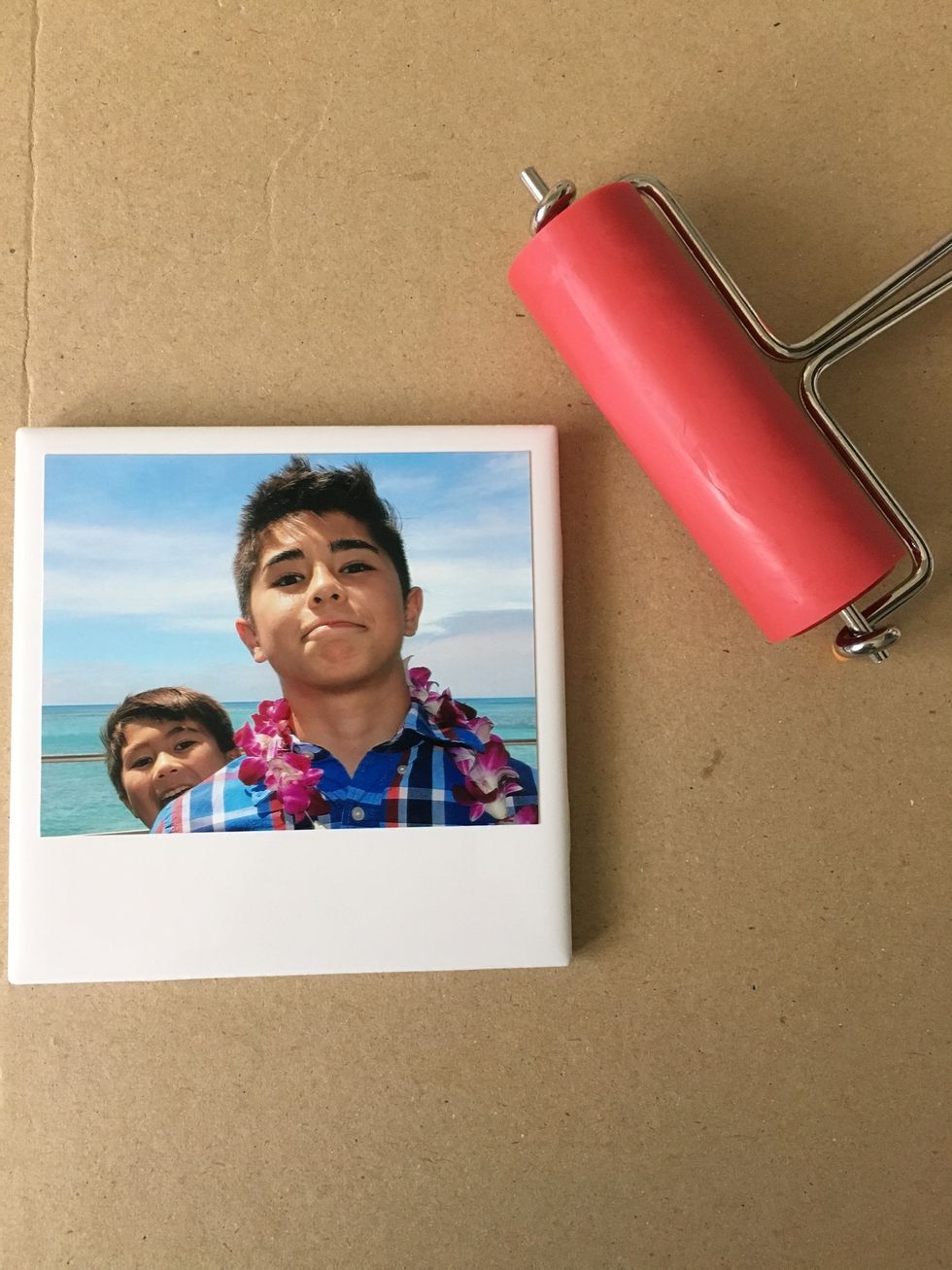 Paint on Mod Podge to the back of the photo with paint brush. Arrange photo from the top and on both sides of tile about 1/4 inch spacing.
Next, using your brayer, flatten image to tile, rolling out any excess glue & bubbles. NOTE: I wiped the excess mod podge off the brayer with a damp paper towel between each roll.
Next, add your stickers.
Next, apply Mod Podge to entire tile, including all side edges. Apply 3-4 thin coats, drying completely between each coat. It will go on white, but will dry clear.
I used a Taklon brush vs a foam brush, because it leaves less bubbles when applying it. Be careful to smooth out any unwanted brush strokes, as it will dry with ridges. Dry overnight.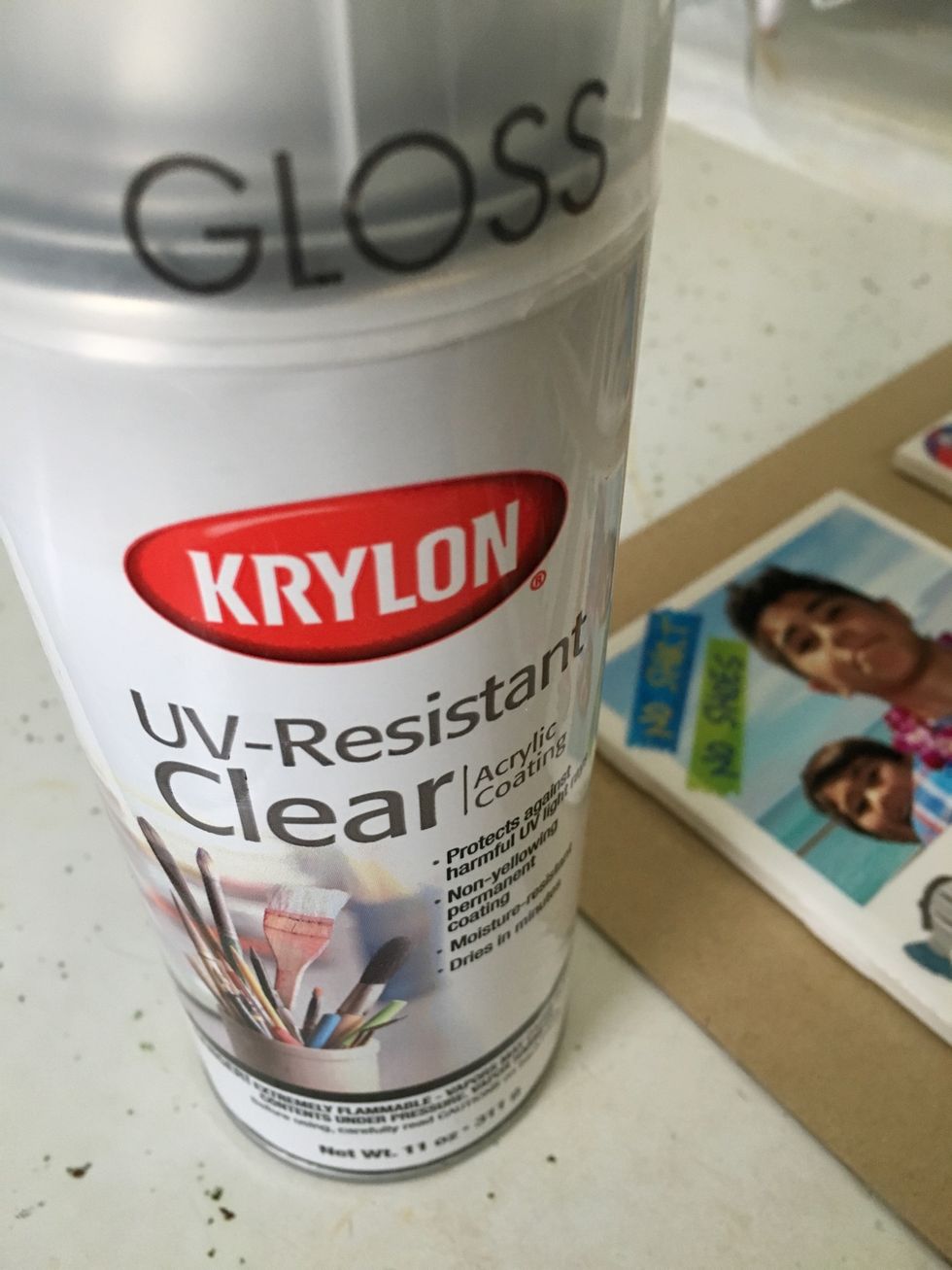 After you let the tiles dry completely, next you want to spray an acrylic sealer over the tiles to make them water resistant. Allow to dry in a dust free environment for at least 2 hours.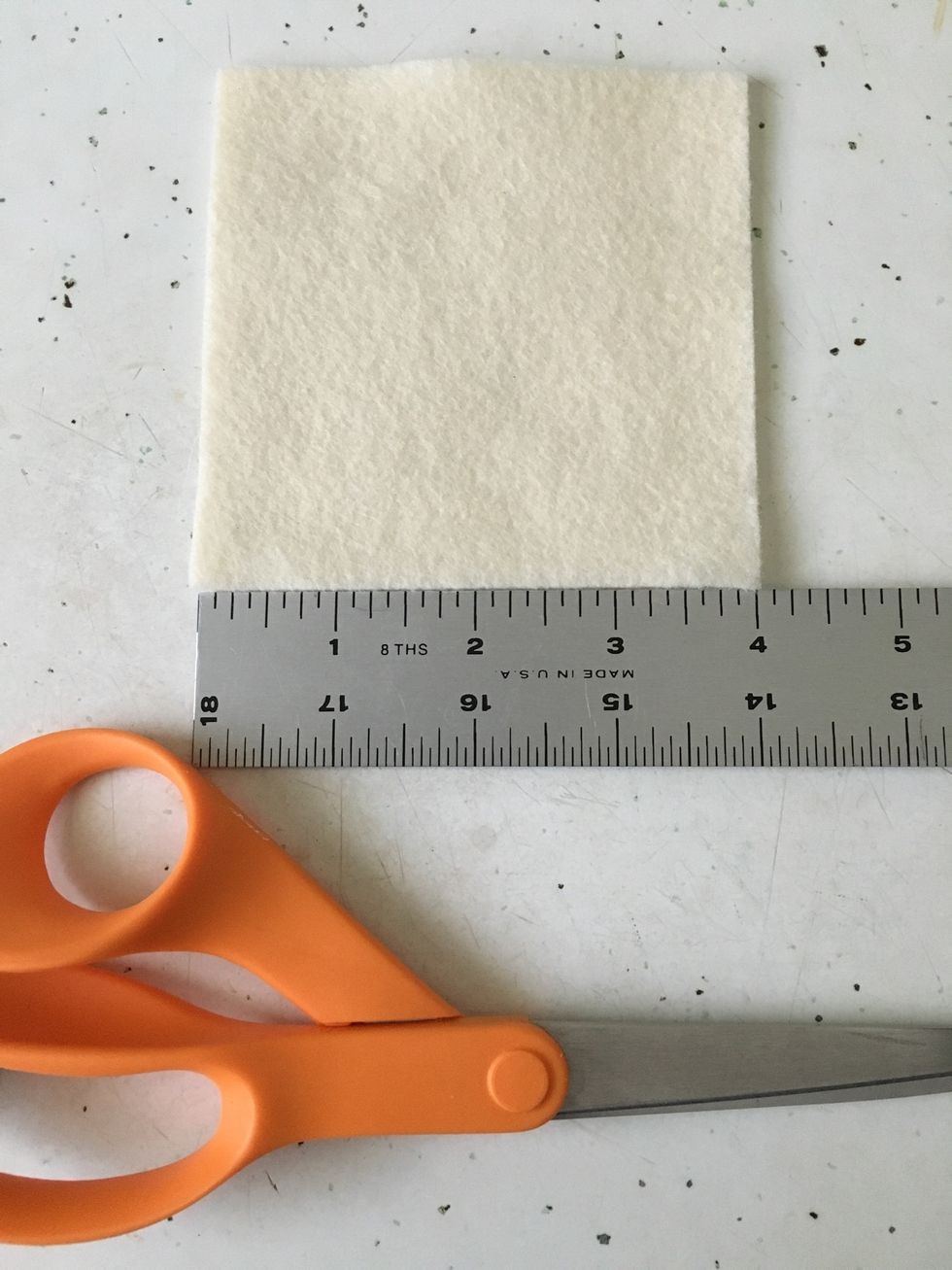 Lastly, cut your felt into 4 x 4 squares. Glue to bottom side of coasters. This will prevent scratching any surfaces. Let dry completely. And you're done! Great gift idea for any occasion!
Ceramic tiles
Photos
Mod Podge glossy or matte finish
Paper cutter
Paints brushes
Paper towels
Water
Stickers
Brayer
Acrylic water resistant sealer
Scissors
Felt
Fabric glue