How to create pokéball nails
These pokéball nails makes it easier for you to catch them all. Today, i'll be showing you how to create this cute, yet simple design.
26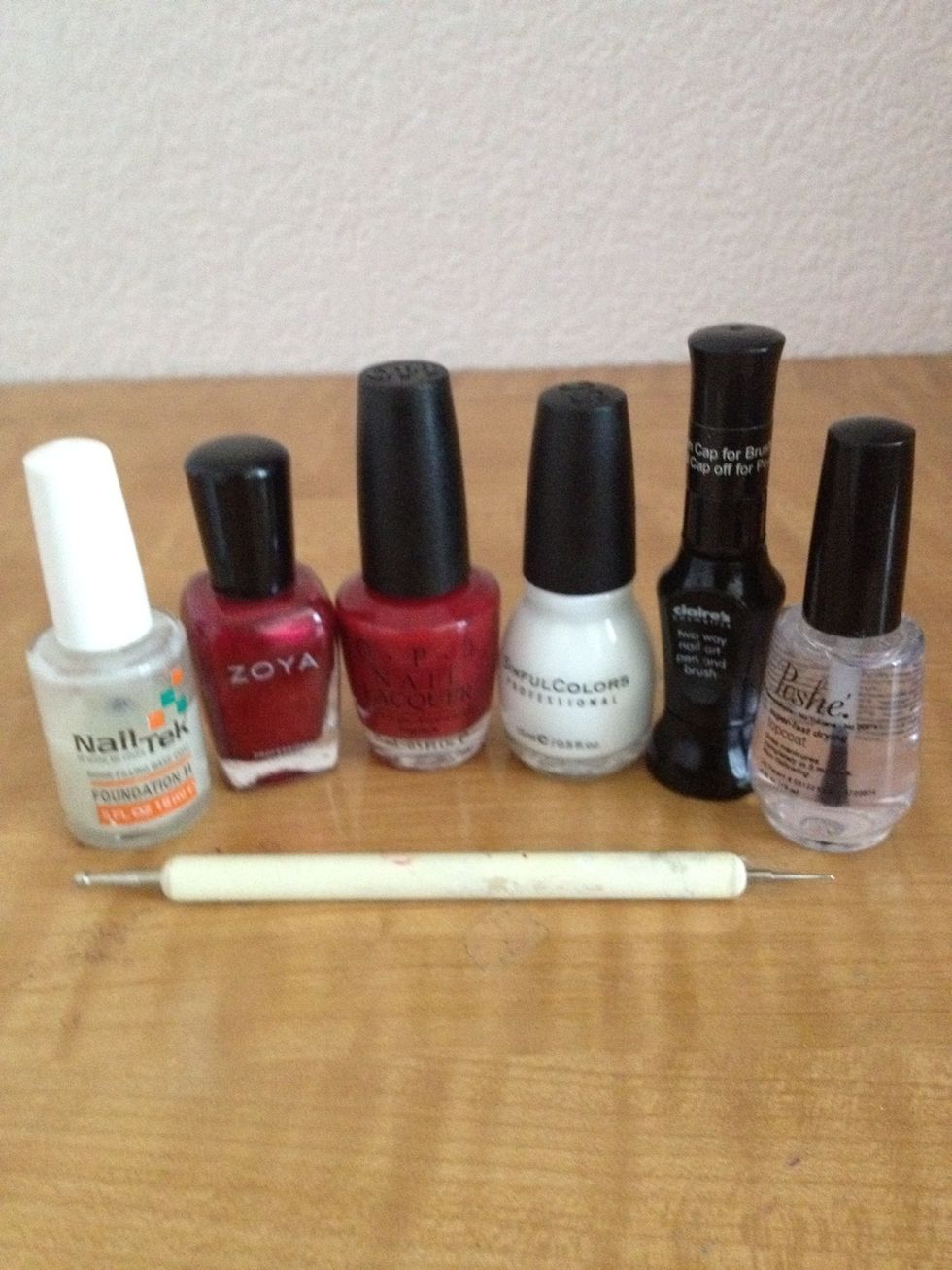 These are the supplies you will be needing. The glittery red is optional.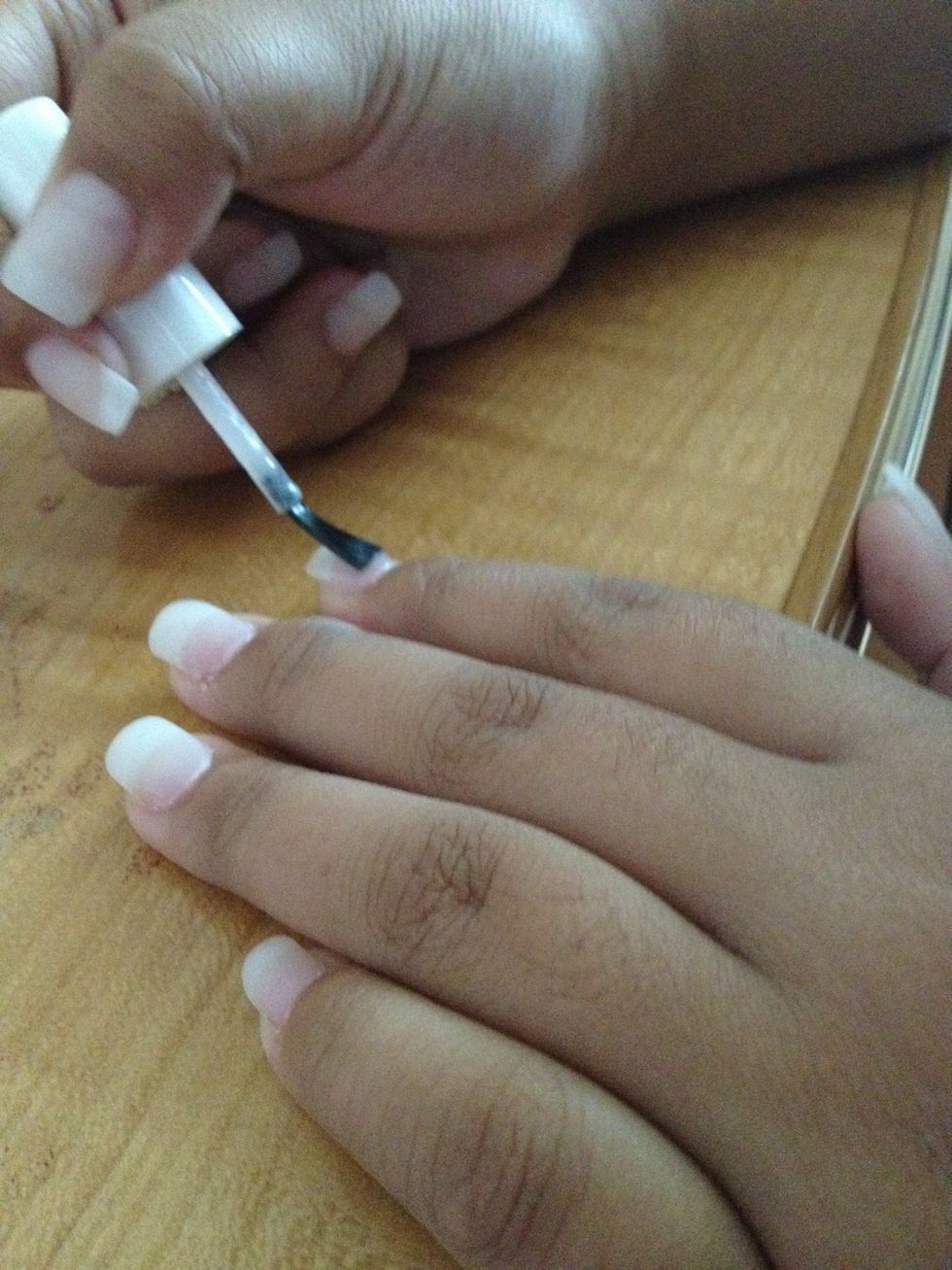 Apply a basecoat to protect natural nail. Here, i have acrylic nails on.
Apply two coats of white nail polish.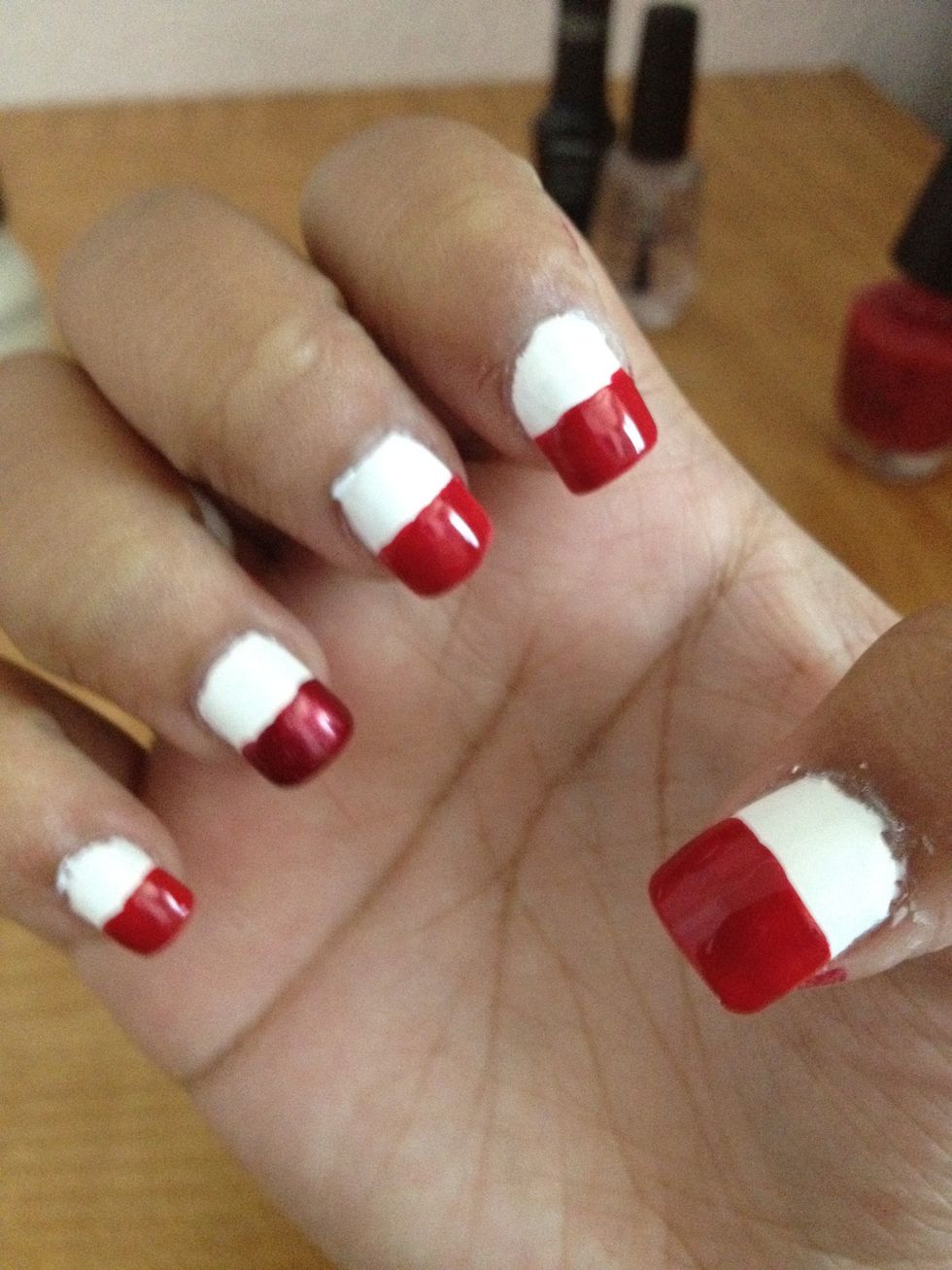 Apply two coats of red on half of the nail. I used the glitter red on the ring finger.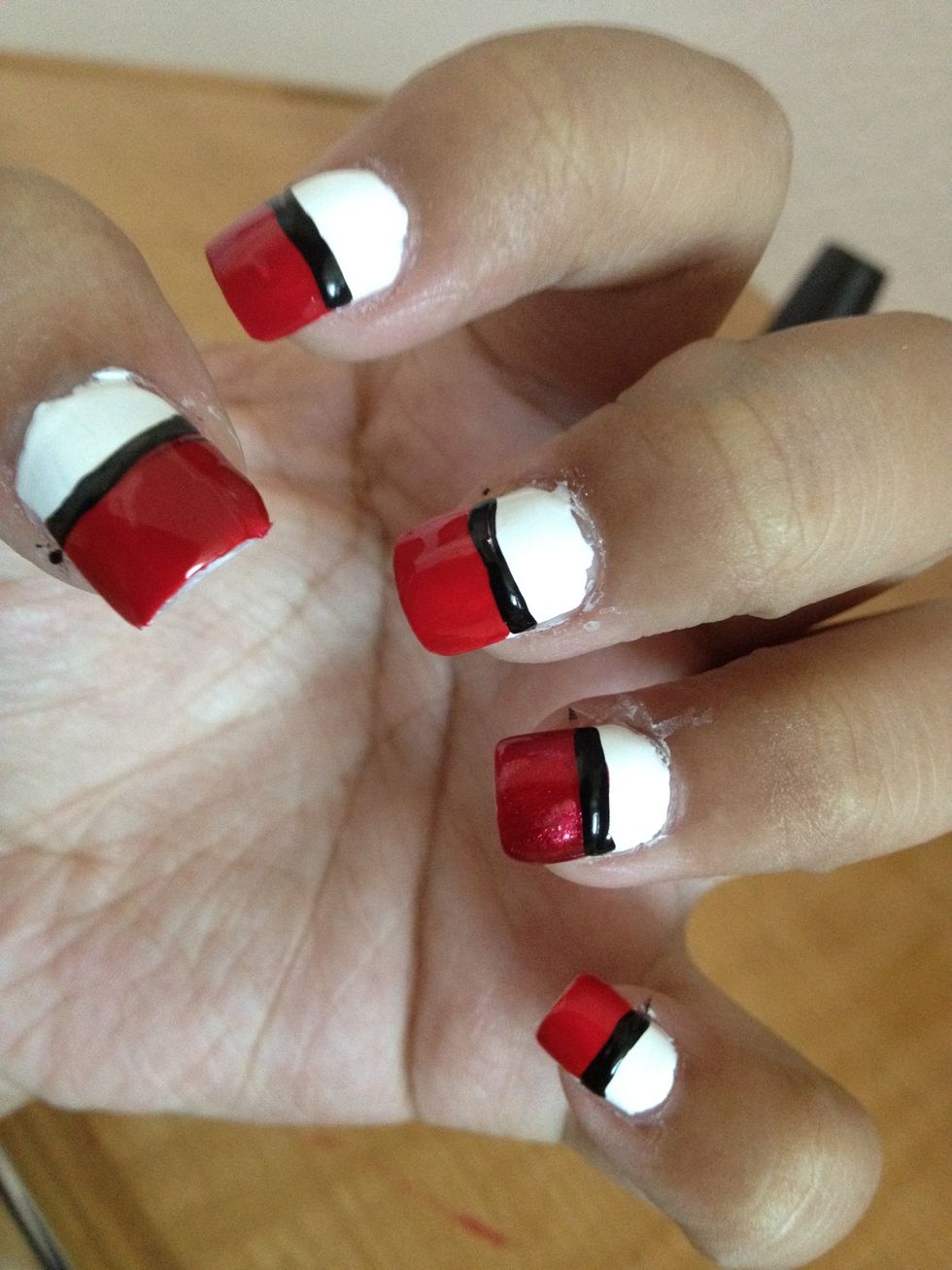 Use a black striper to make a line between the red and white.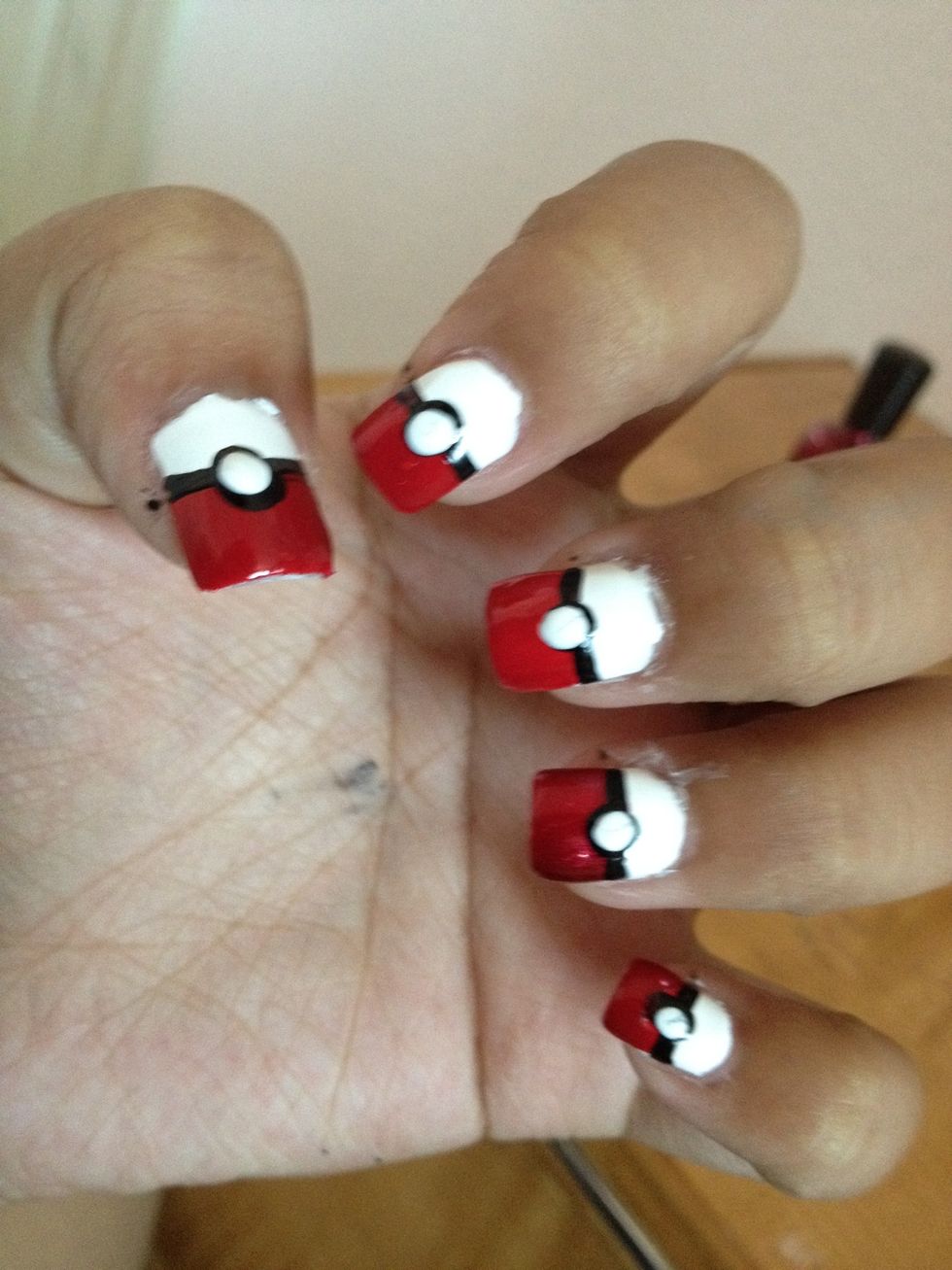 Make a big black dot in the middle of the nail using a dotting tool. Then make a smaller white dot in the black dot, make sure some of the black is still showing.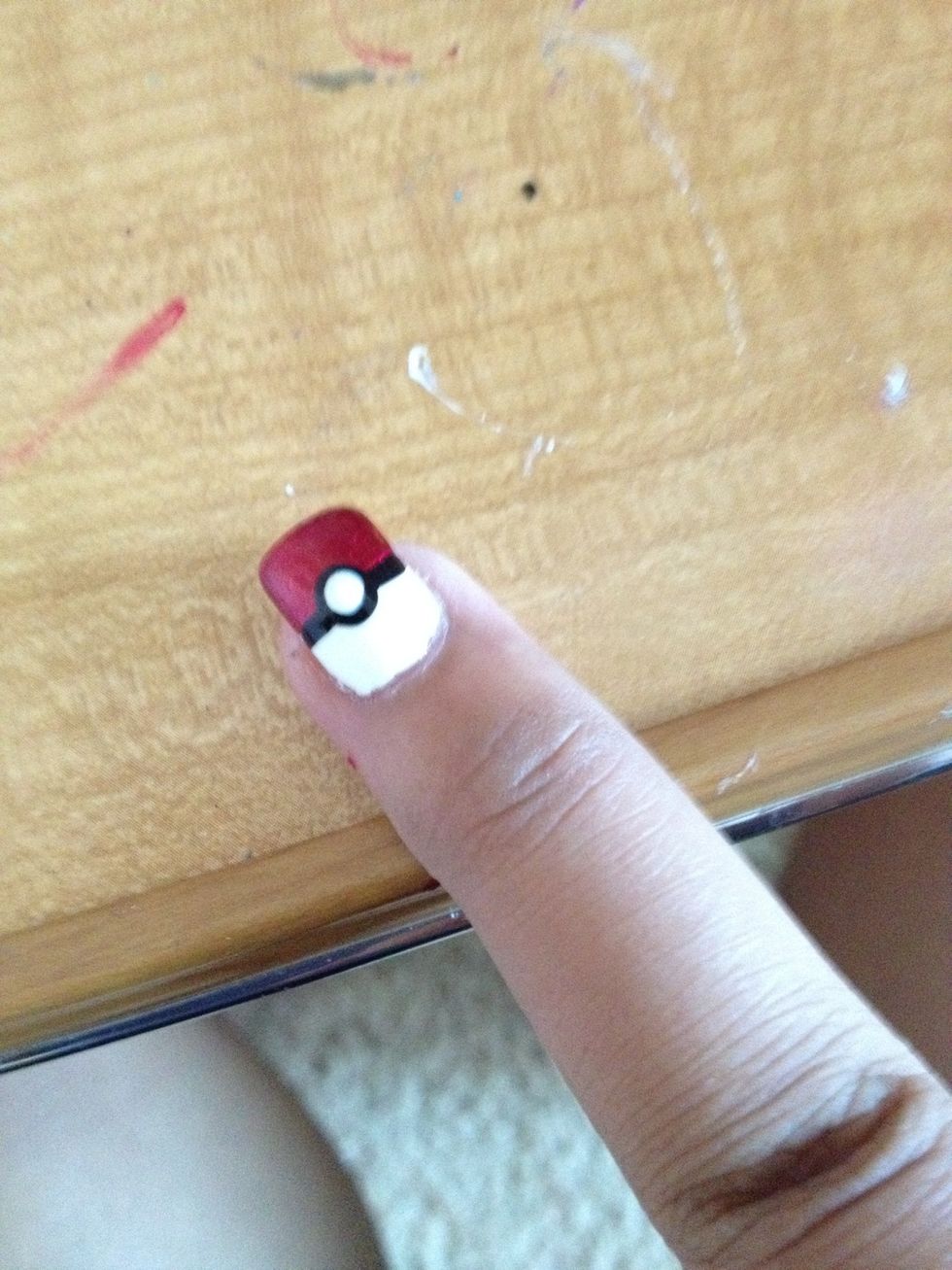 Apply a top coat for a nice shine.
Here's the finishing look.
The creator of this guide has not included tools