How to create plaid nails
Create plaid nail with this tutorial use whatever color combination you want!
12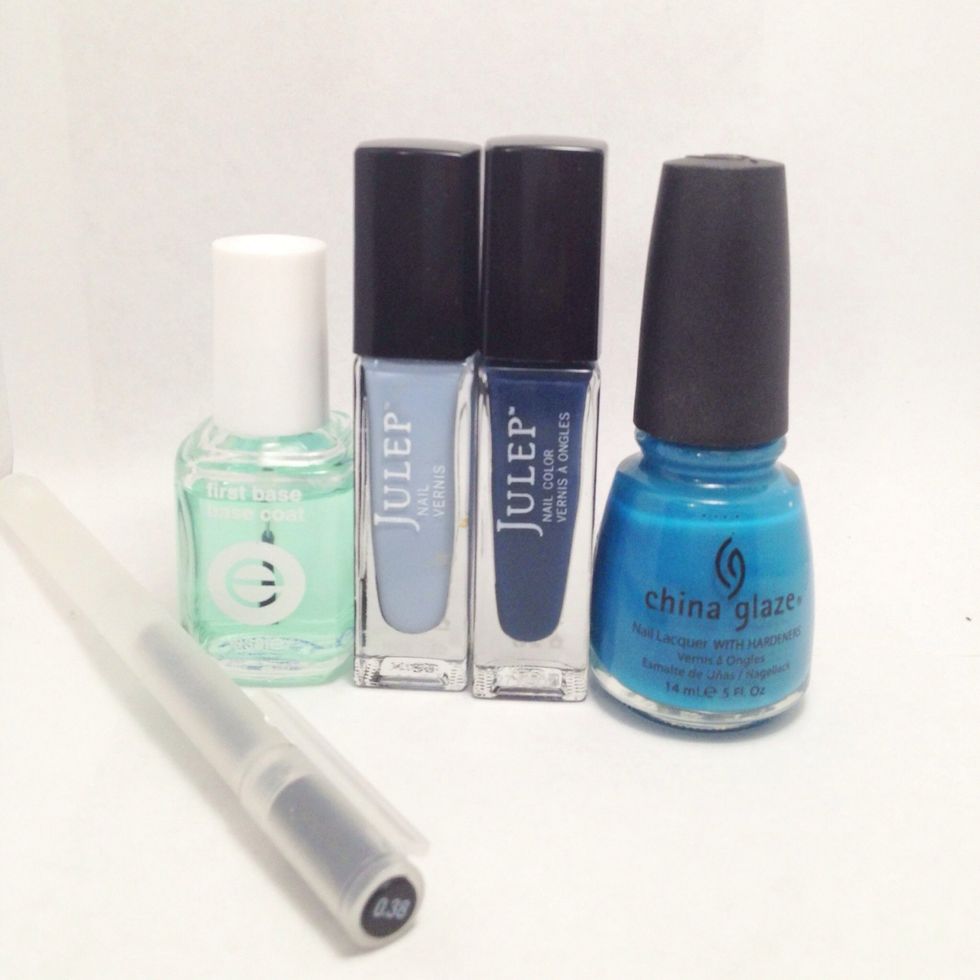 Gather your supplies. Go to bit.ly/julep12, complete quiz, and use code "FREEBOX" at checkout to get your first julep box for free ($45-$60 value)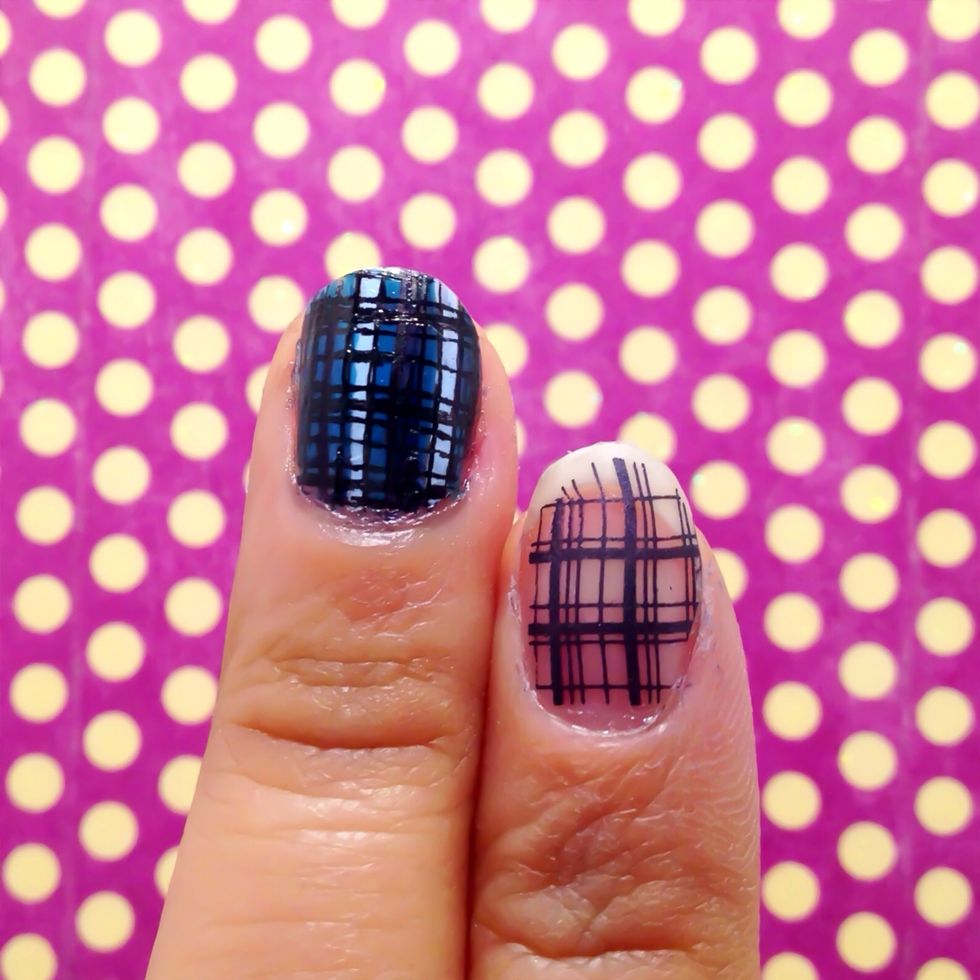 Apply base coat and transfer the plaid image on m60 konad plate. This will act as a template.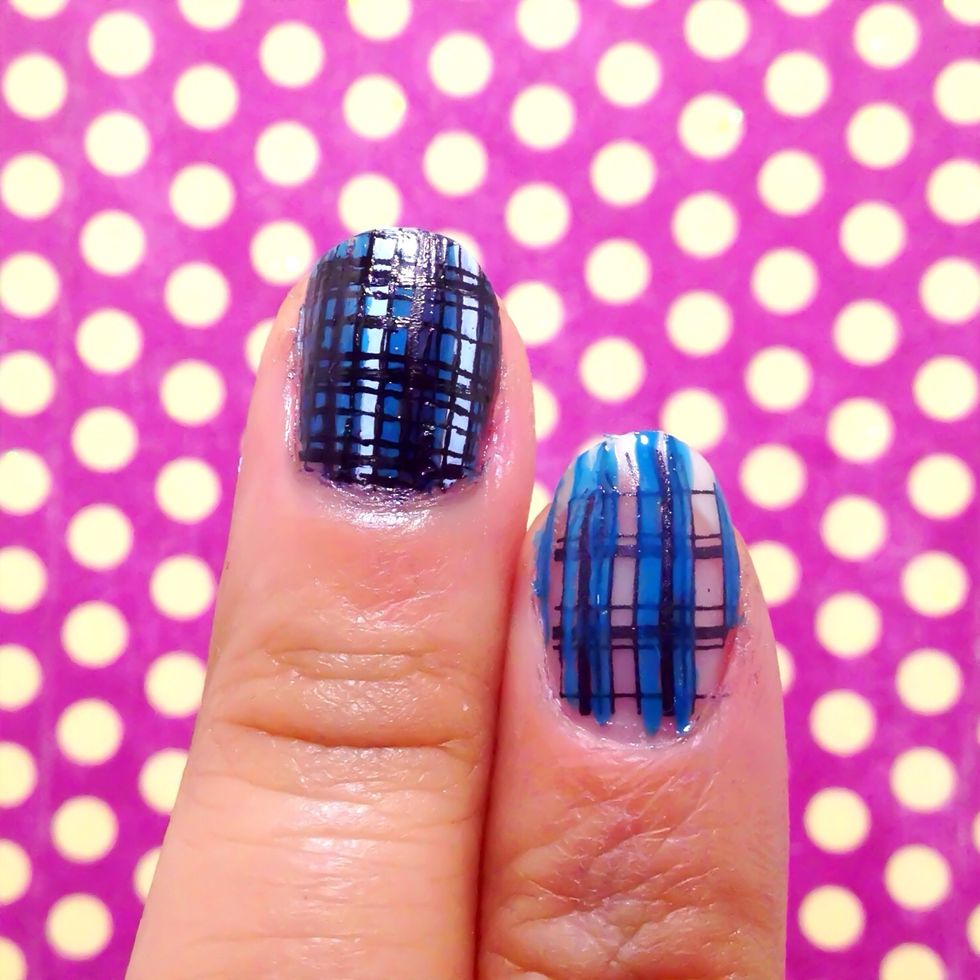 Using an aqua polish, paint vertical stripes.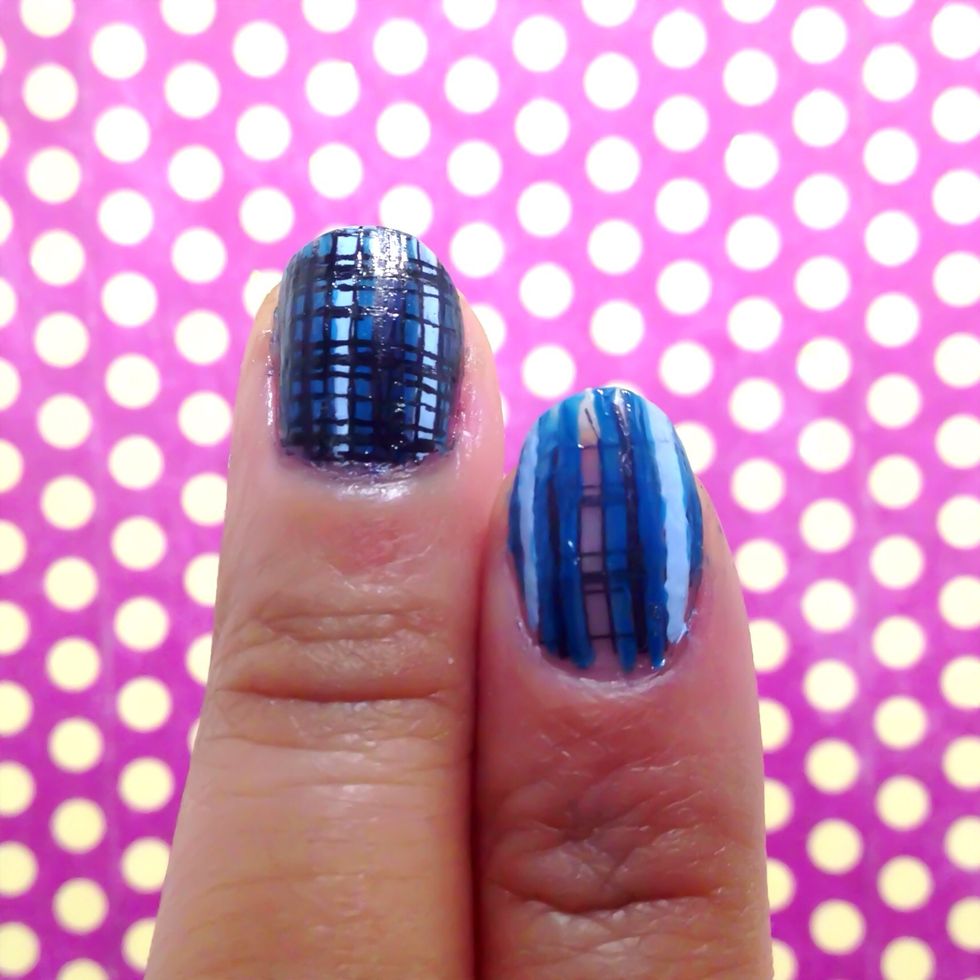 Using a light blue polish, paint other vertical stripes.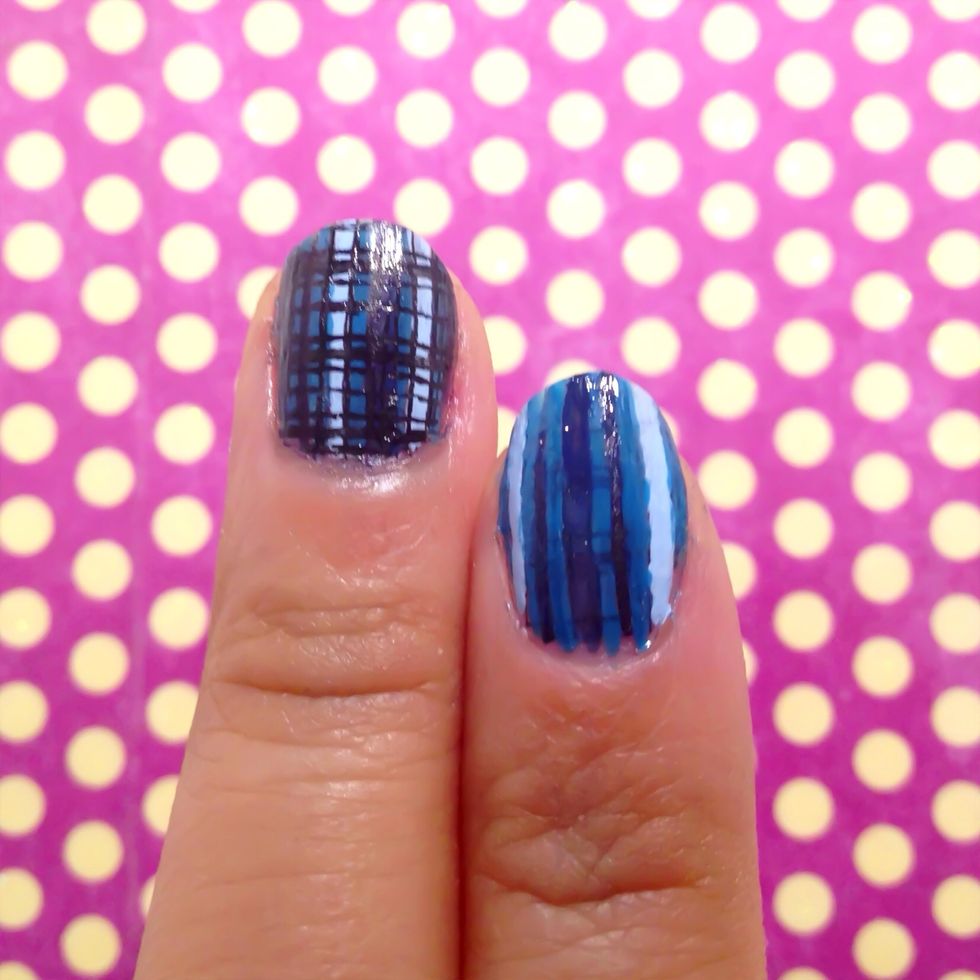 Using a navy blue, fill in the remaining unpainted lines.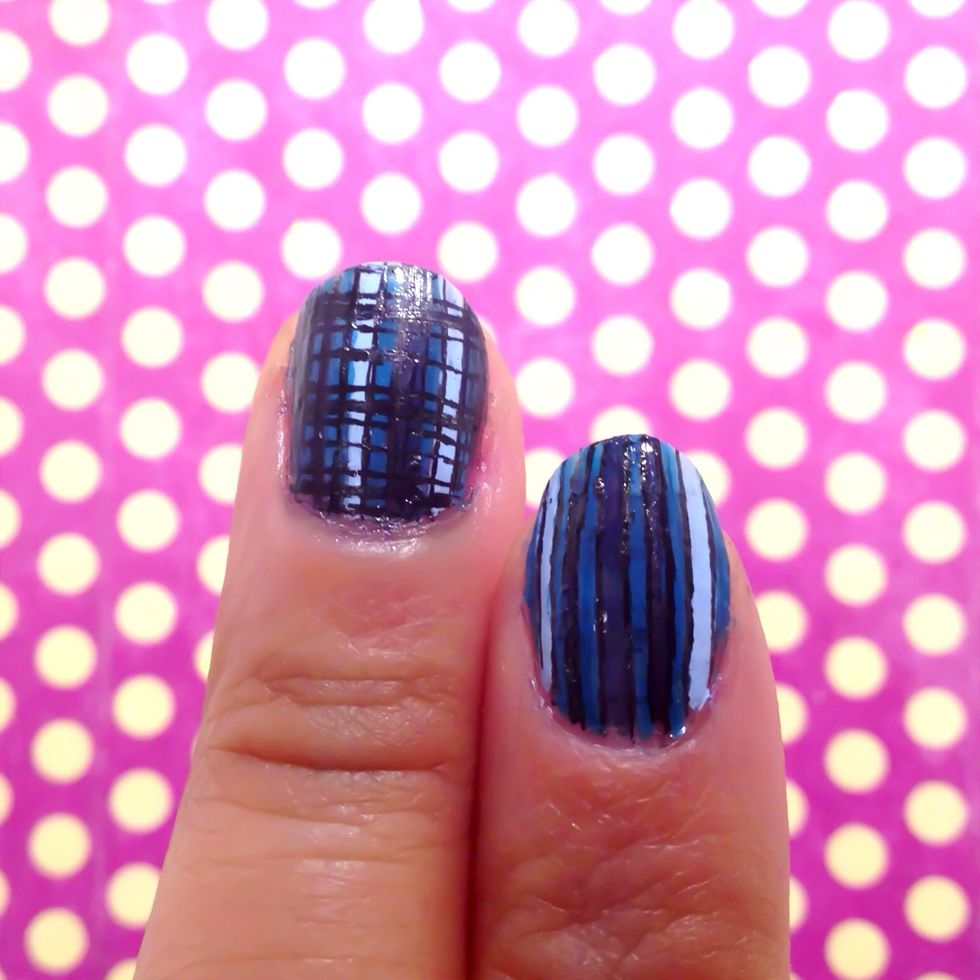 Using a gel pen, outline each line.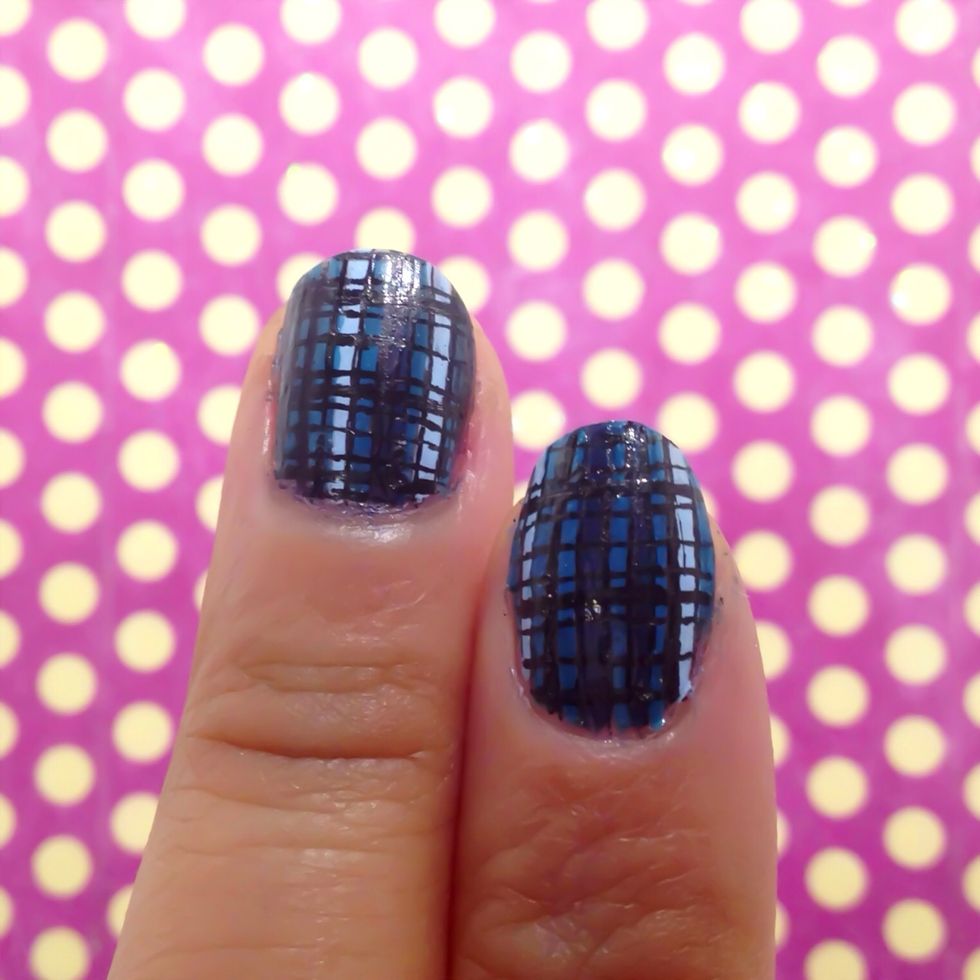 Again with the gel pen, create three bold lines. Then fill in the space with finer lines to complete the plaid pattern.
Base coat
M60 konad
Konad stamp kit
Light blue polish
Aqua polish
Navy polish
Nailartcouture .Com
I am a nail art addict and recently I decided to share my nail art with the world through my blog: nailartcouture.blogspot.com \nFacebook.com/NailArtCouture