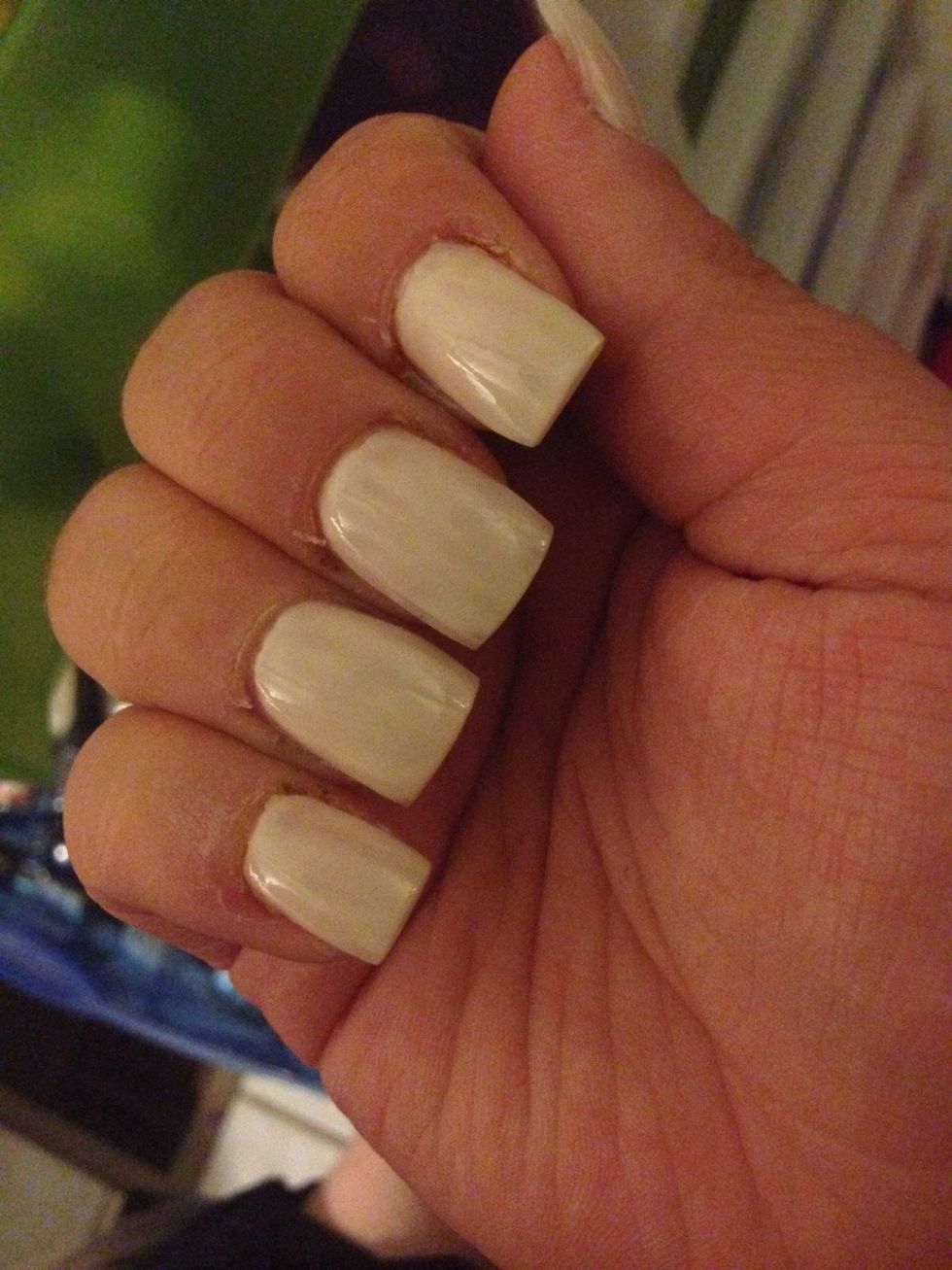 Start with a beige, off white, or sheer white polish.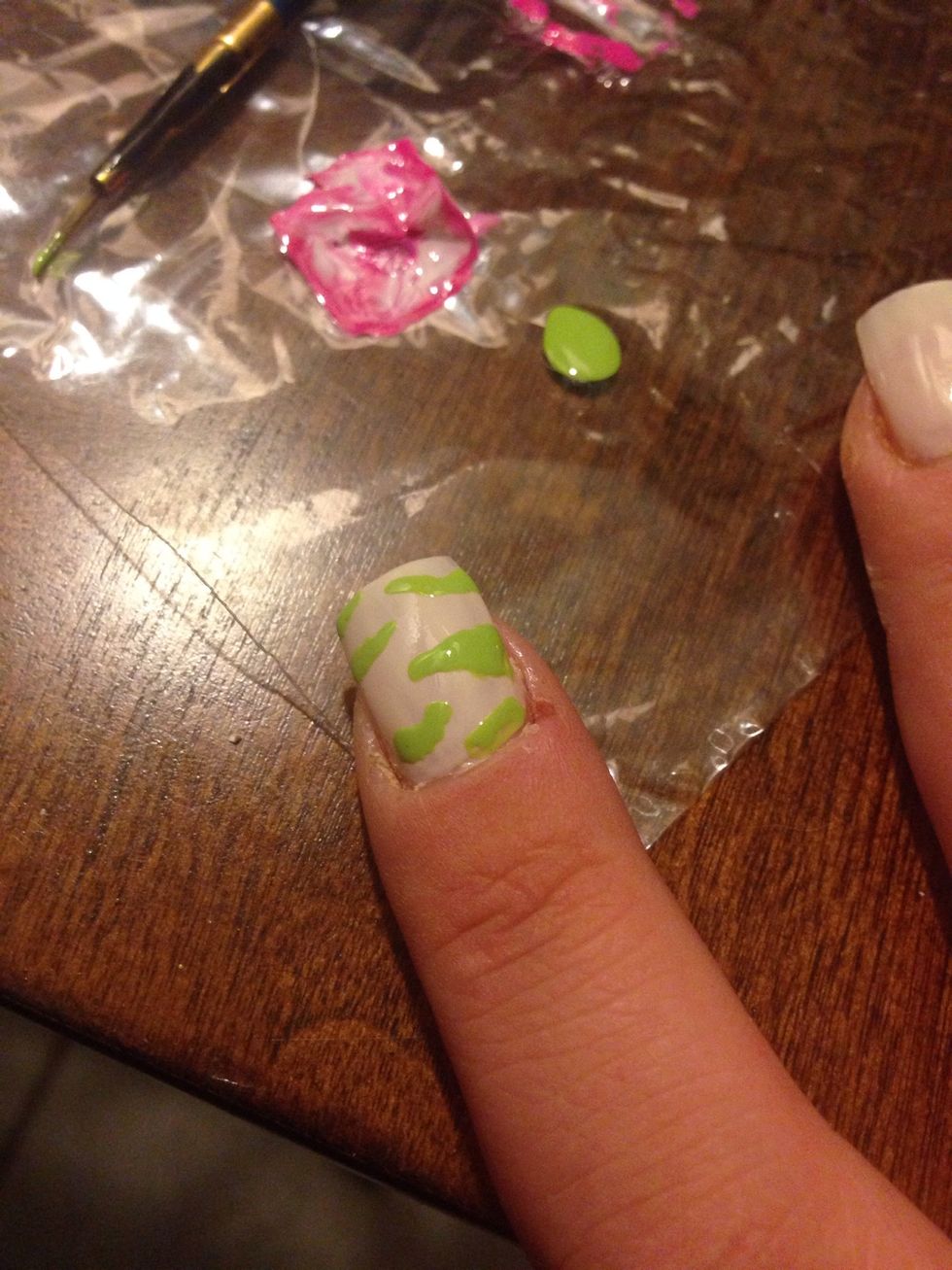 Take a paint brush and make random thick lines throughout the nail. I'm using green, but you can choose what you please 👍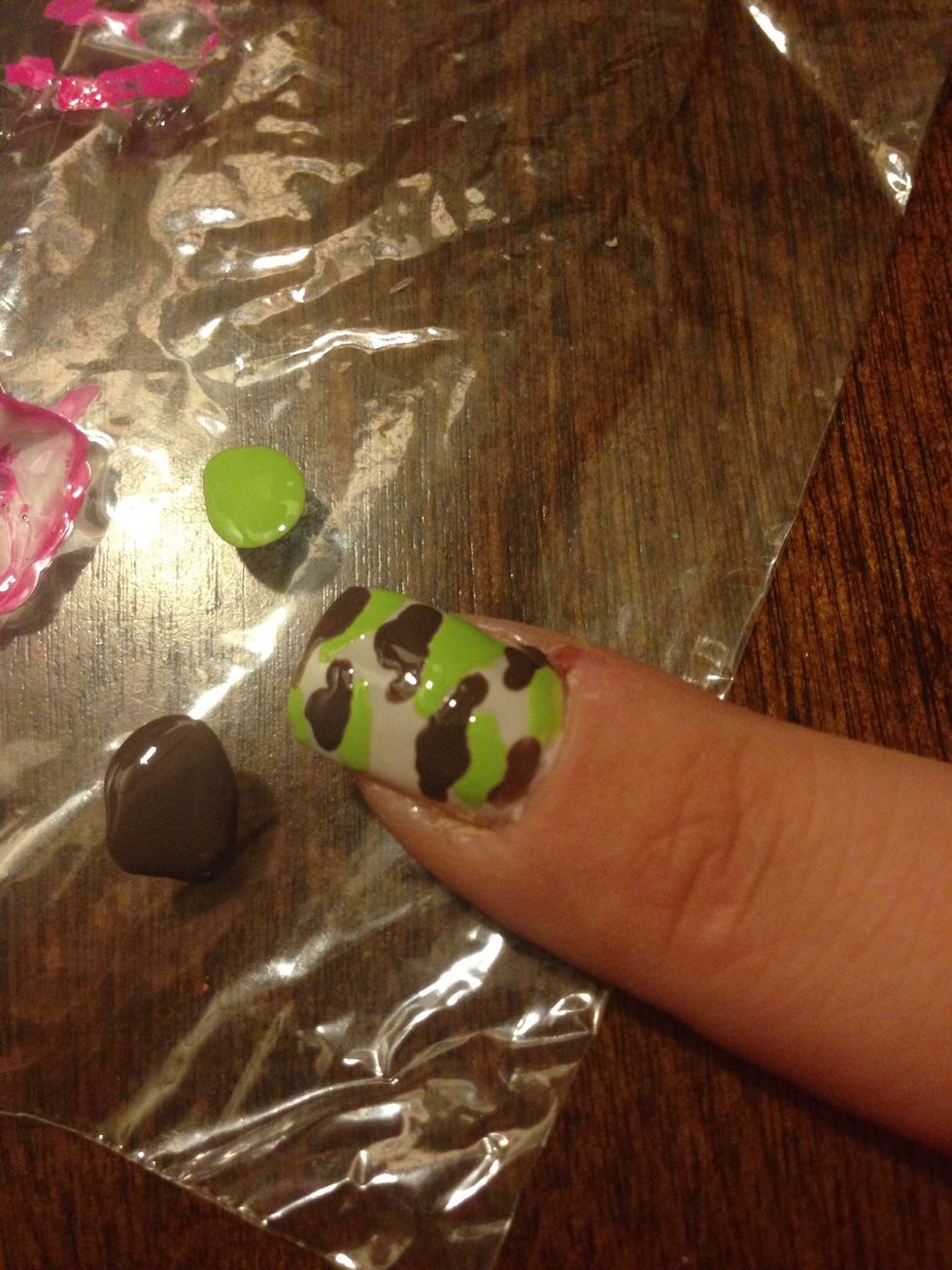 Next I used a dark brown and made lines next to the green ones I painted previously.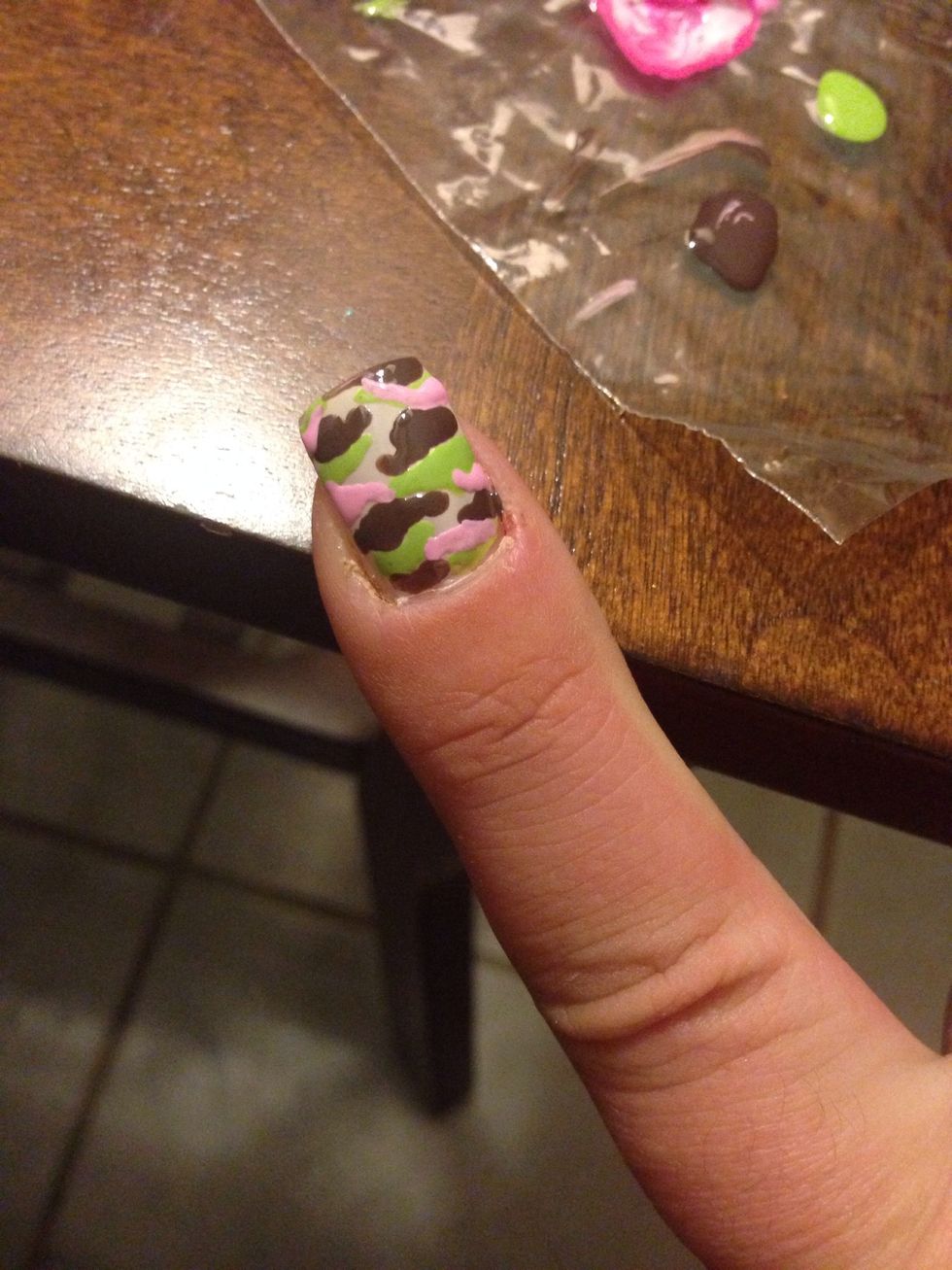 Next I added pink. I didn't use too much because it feel too much pink will be overwhelming and dominate the design. We don't want that 😉
Adding a topcoat will smooth the colors and blend them well.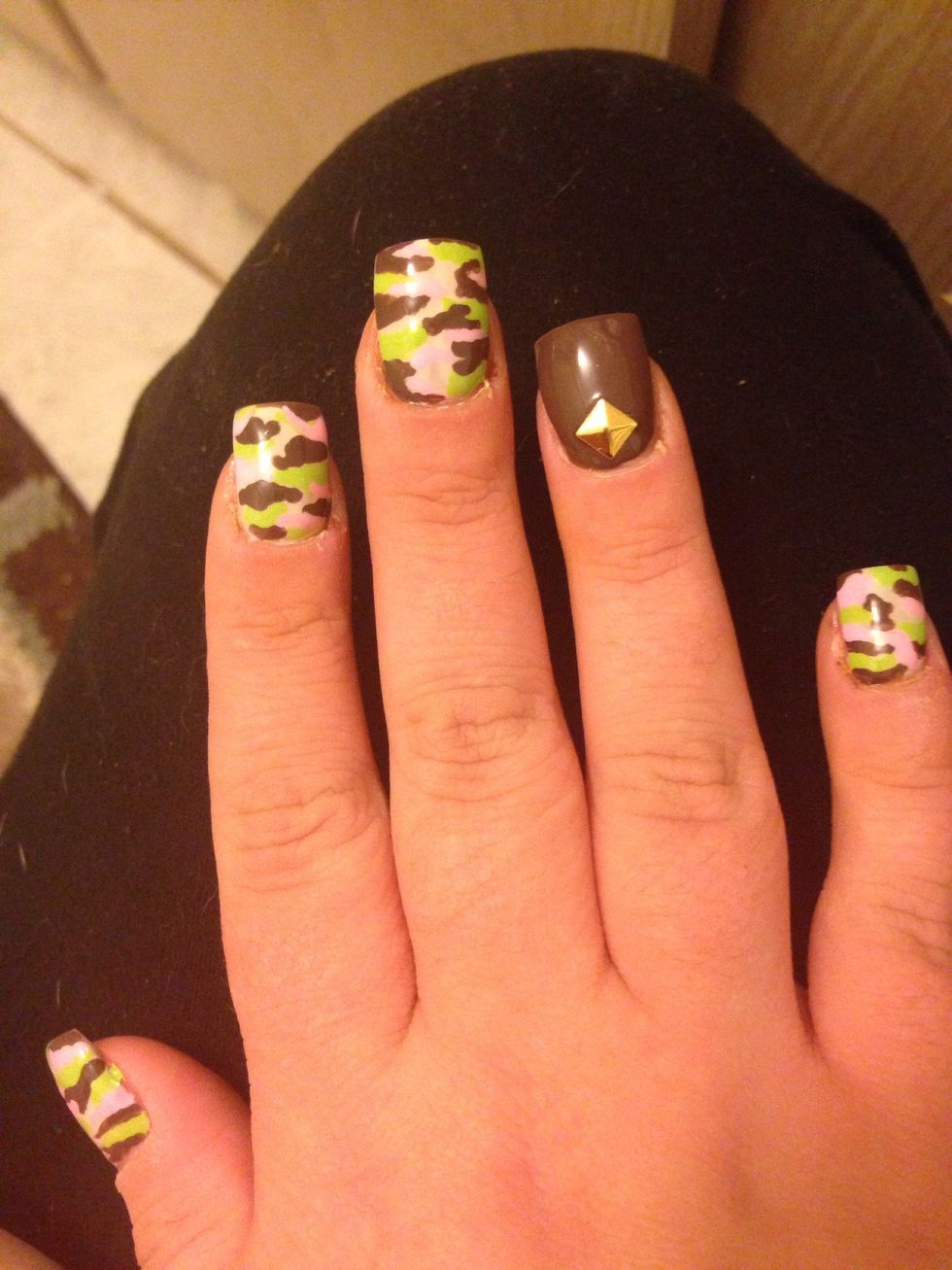 I love accent nails because regardless of where you get your design adding your own accent nail will add a pop of individuality to any mani. 💥
Please be aware I know my cuticles are in bad shape. I use a blend of argon oil, vitamin E, and coconut oil. However I suffer from Onychophagia. I've been doing well but had a minor setback. 👎
The creator of this guide has not included tools
Fabulocity By Jessica
Follow my Instagram @fabulocitynails\n\nPlease feel free to request designs and ask questions.