How to create pikachu nails
These Pikachu nails are cute and fun along with Pokéball nails. After creating this design on your nails, you'll always be ready for a battle!
12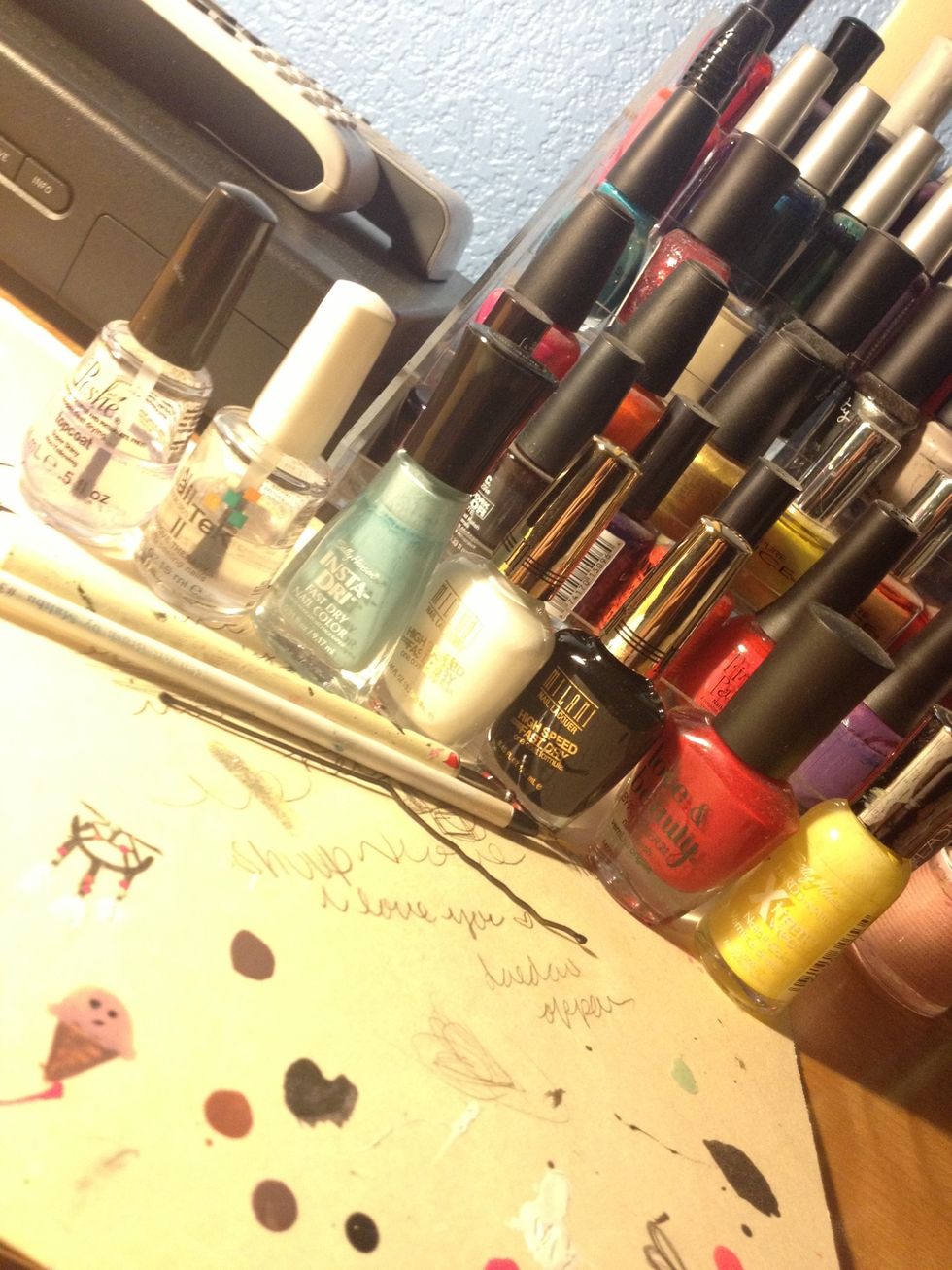 Get your supplies! You'll need yellow, red, black, white, a base color of your choice (I chose blue), base and top coat. For your tools, you'll need a thin brush and a dotting tool or bobby pin.
After base coat, apply your base color to the whole nail.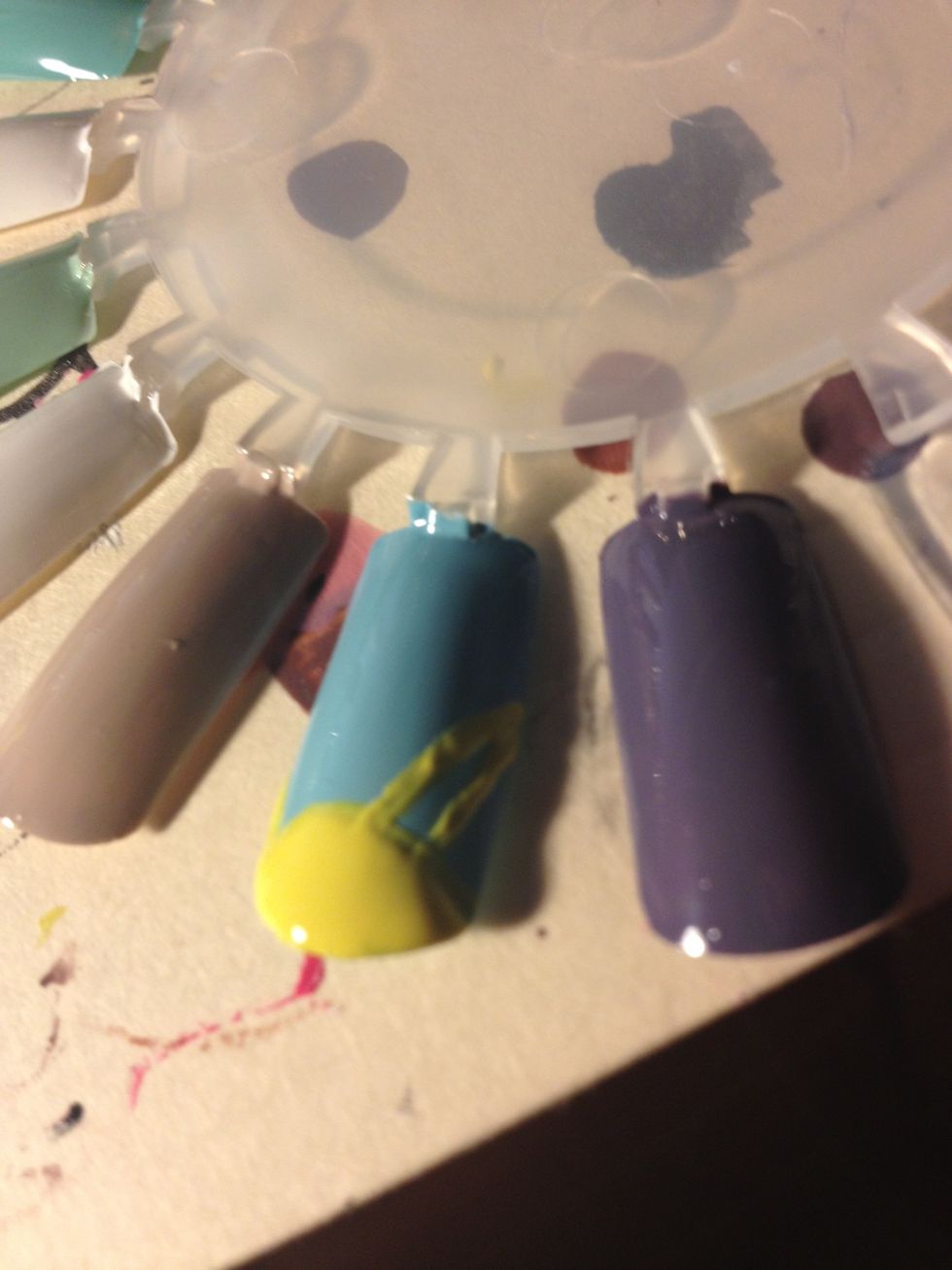 Now the ears. Use the thin brush again to make two long lines and the connect them at the end to make the tip. It's okay if its not perfect. After outlining, fill it in with yellow. Then let it dry!
After making the ears, take the black polish and use your thin brush to make the tips of Pikachu's ear. Starting from the inside of the ear, draw a line down half the ear and finish by filling it up.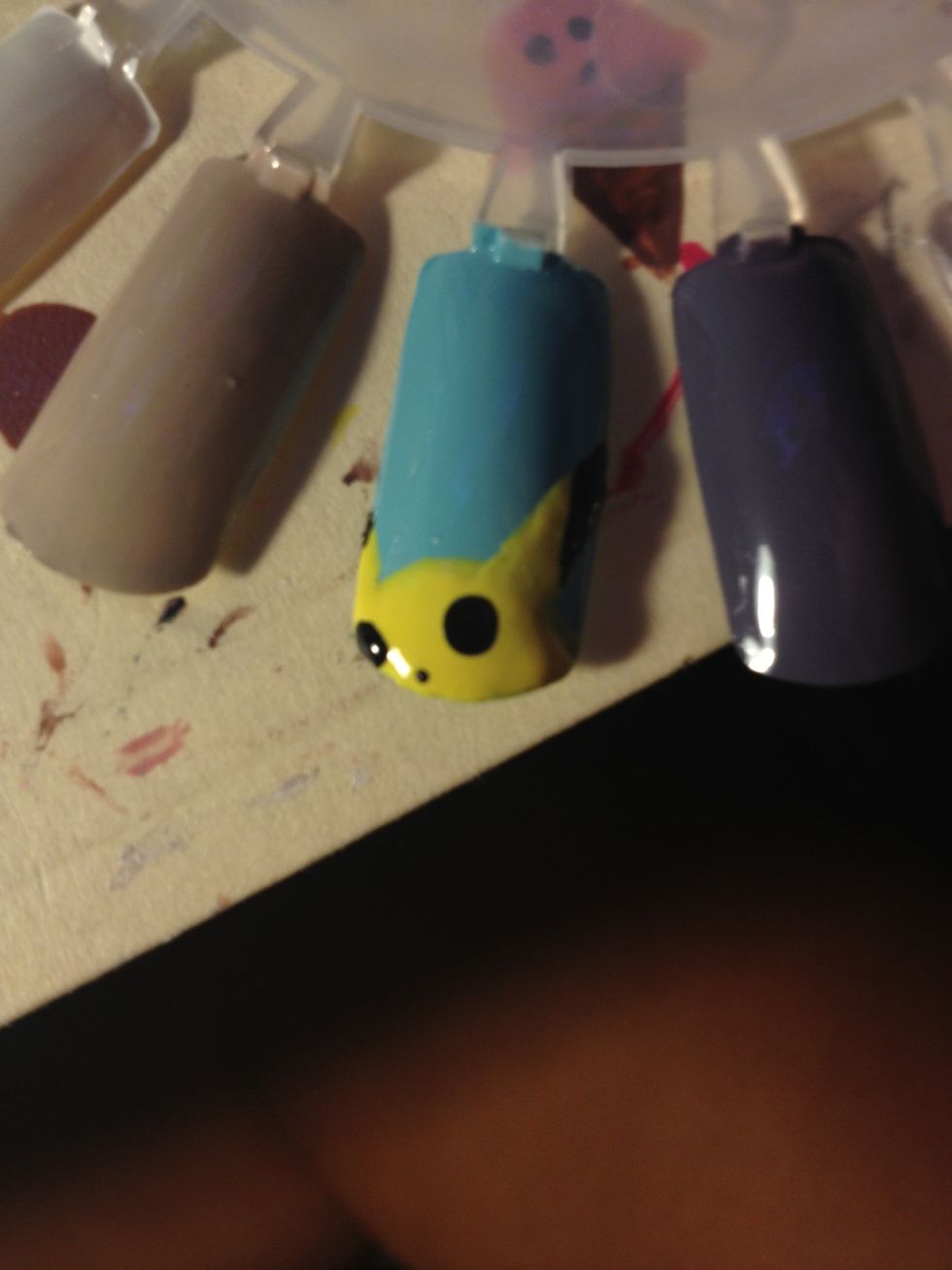 With a dotting tool, make two big dots for the eyes and with a toothpick or a smaller dotting tool, make a small dot for the nose.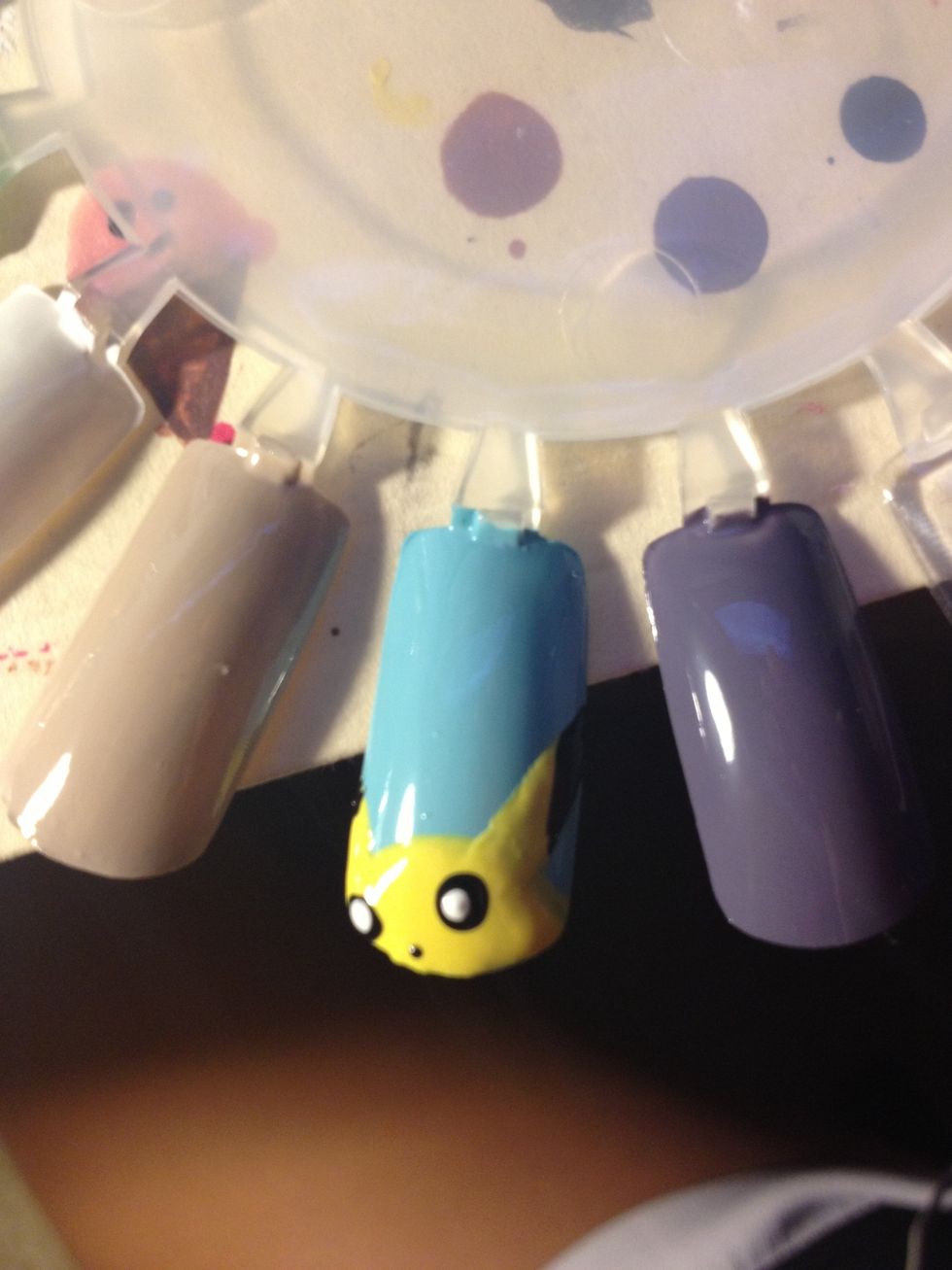 Then make smaller white dots with a dotting tool inside the black dots to create the pupils.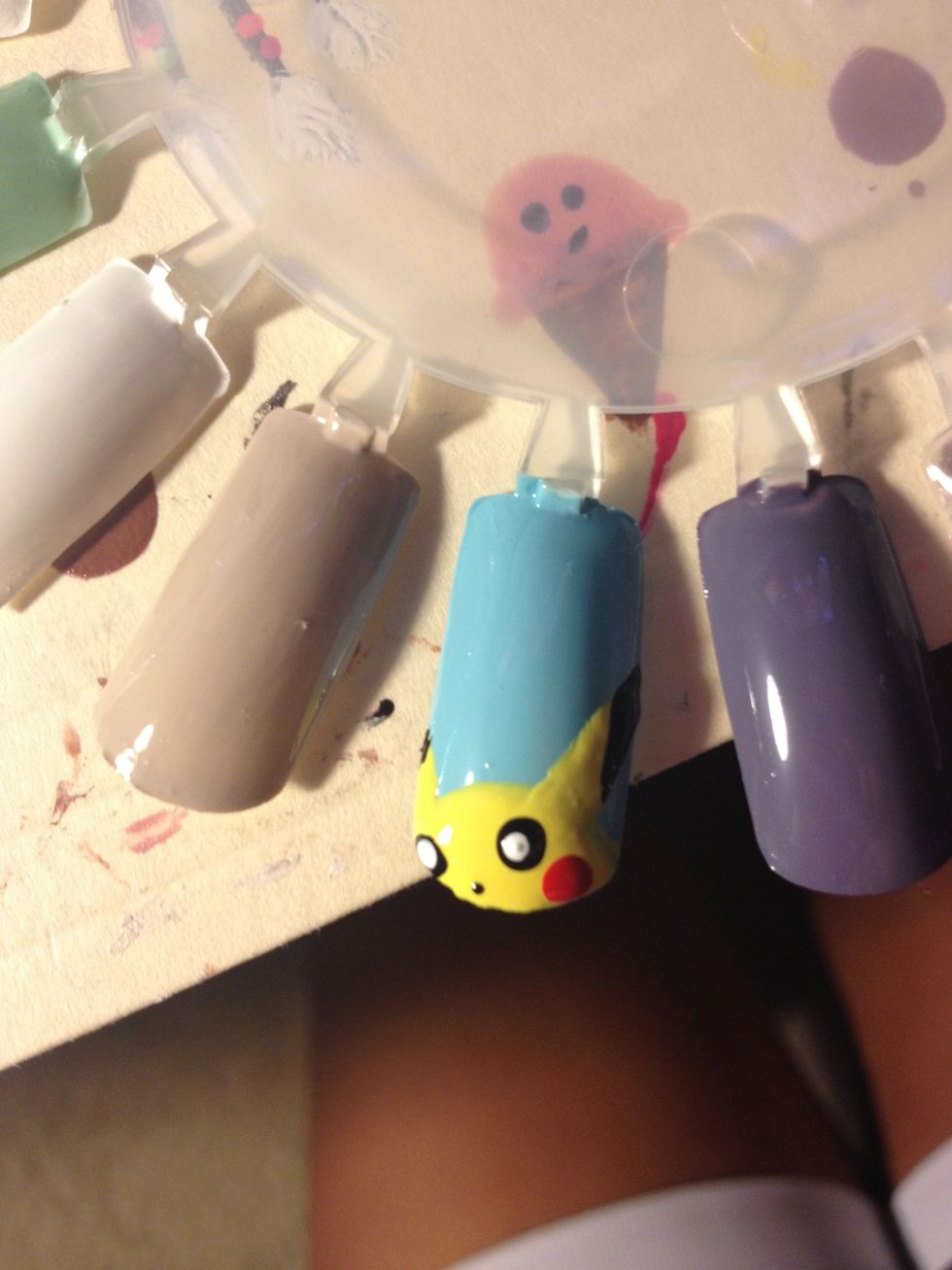 Lastly, use your dotting tool and dip it in the red nail polish to make Pikachu's cheeks.Then, add your top coat and it's finished!
That's it! These nails are cute with your pokéball nails also.~ Now you have a buddy alongside with you all the time.
The creator of this guide has not included tools