It's starting to get a lot colder so why not.......penguin nails!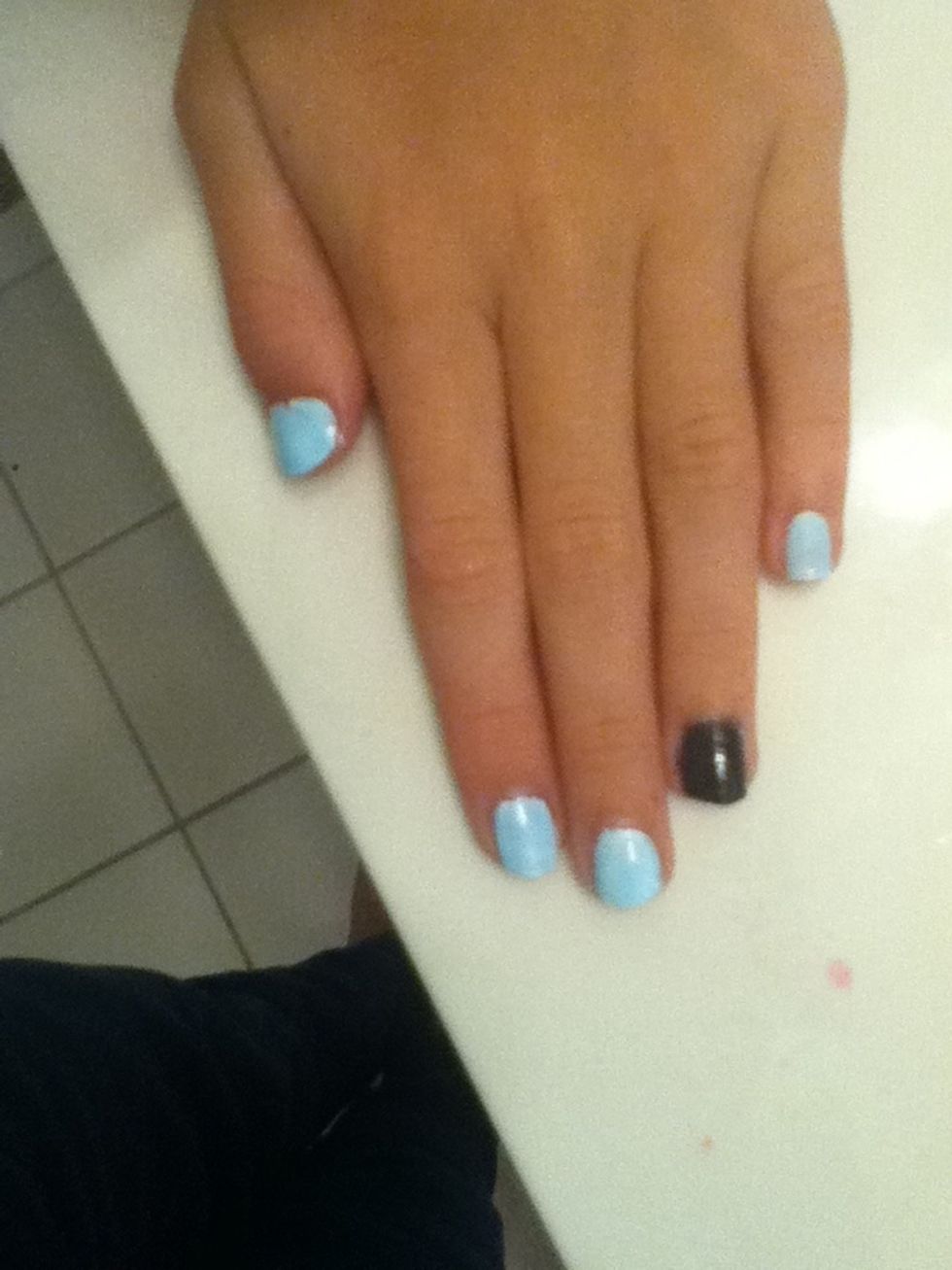 Paint all nails blue except ring finger- paint that black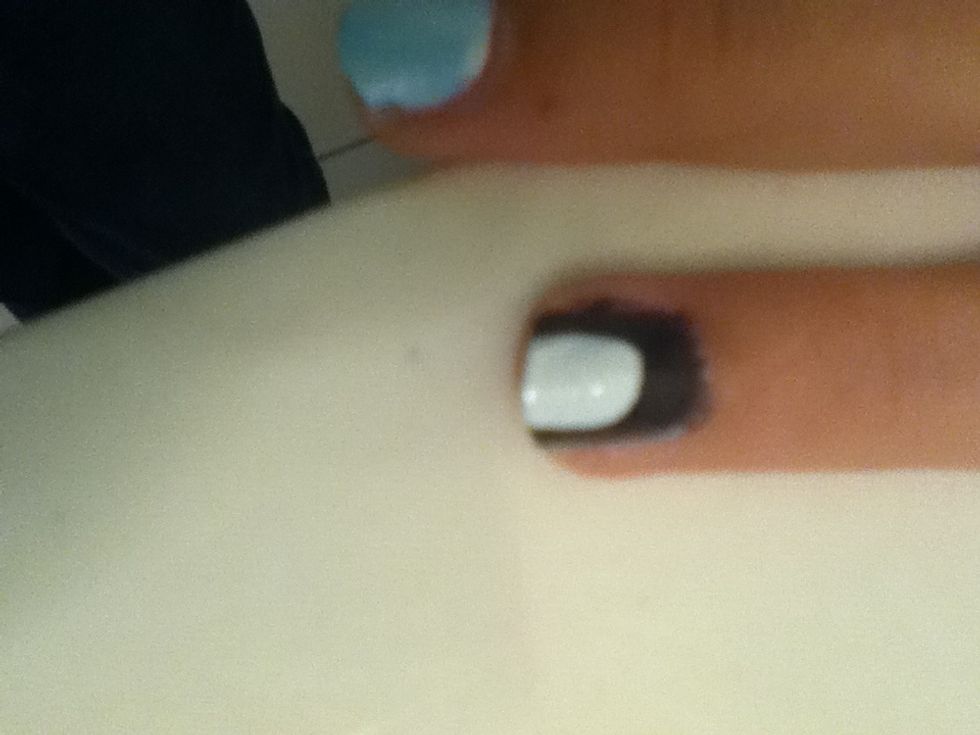 Add a white arch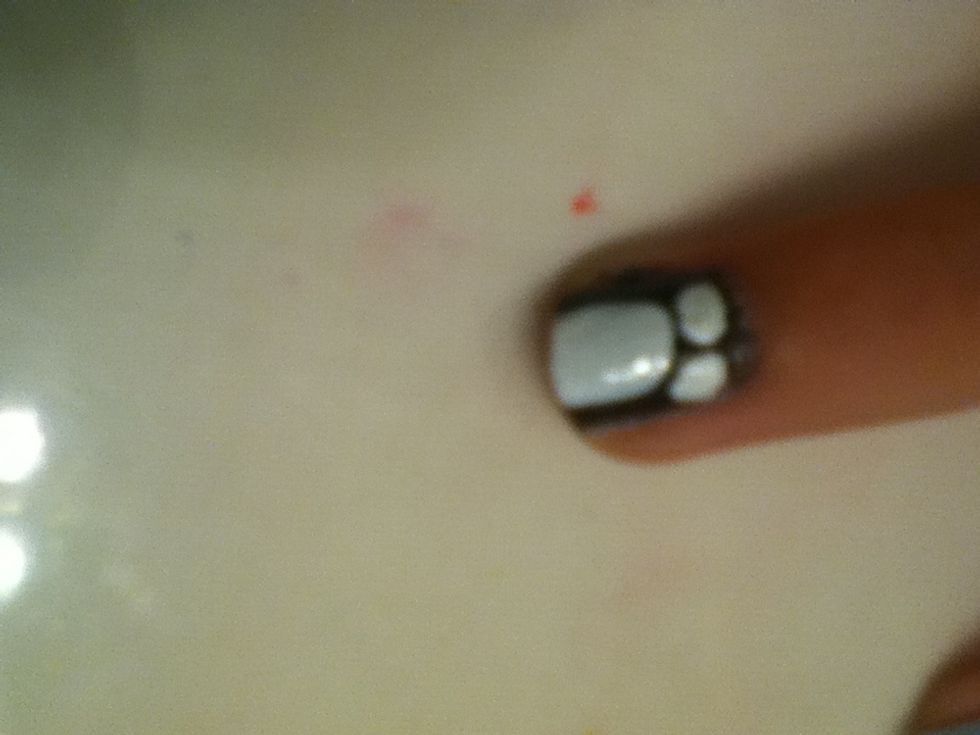 Add two white circles above arch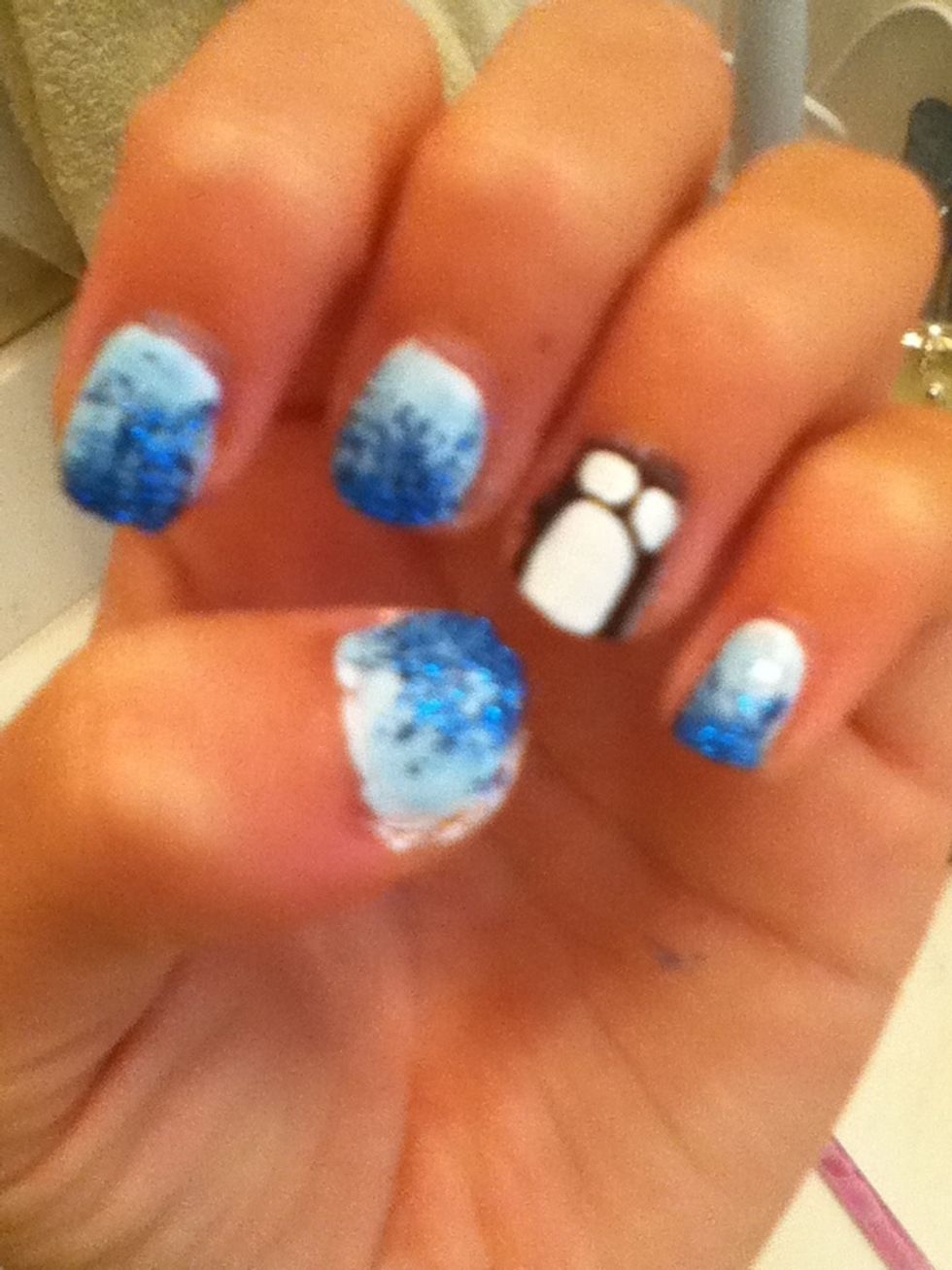 Finished blue nails- so cute!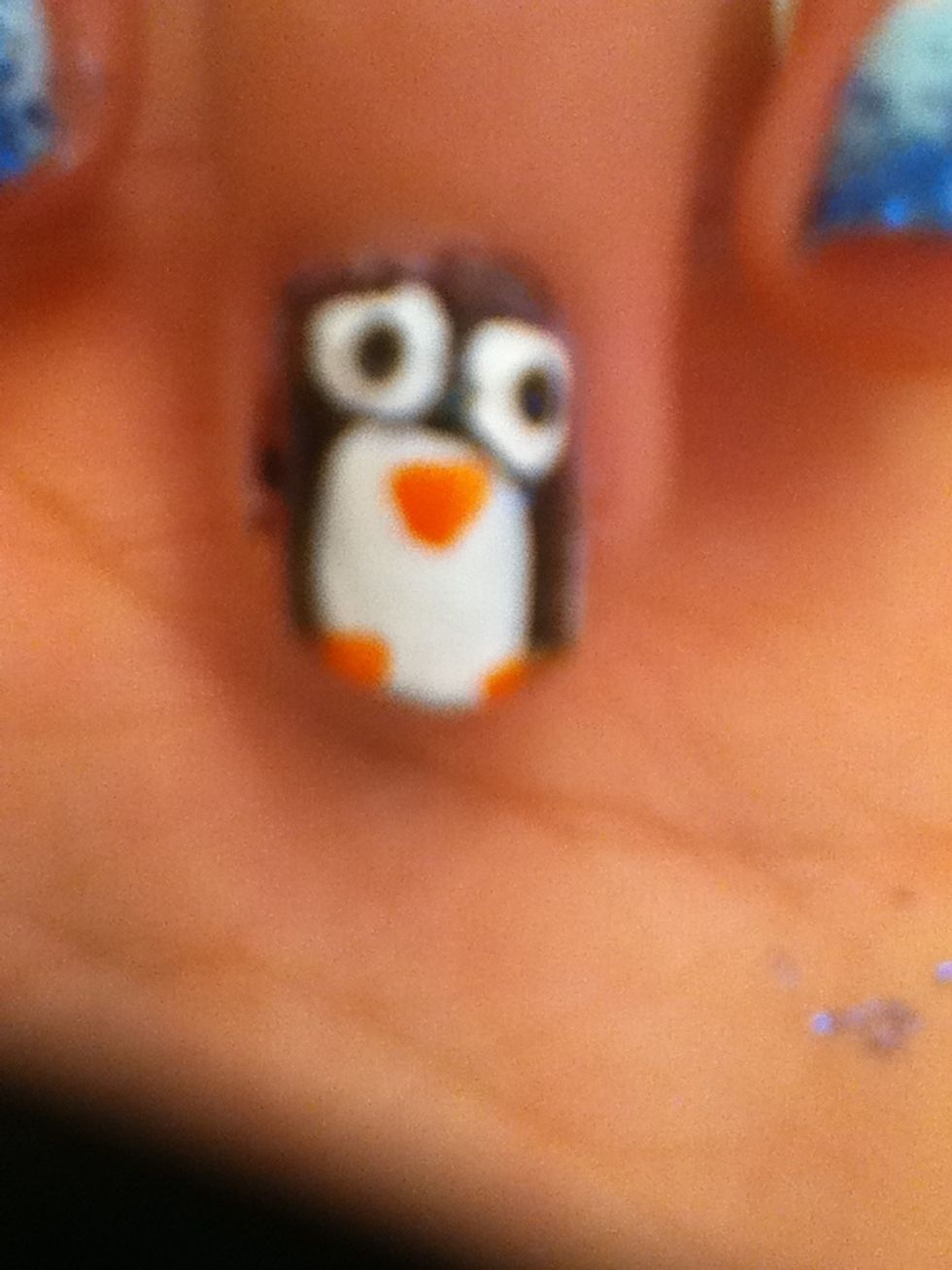 Add cute black pupils in the middle of the white circles and add triangle nose and little ovals at bottom for our little penguin's feet! How cute is he? I need to give it a name! How about... Steven!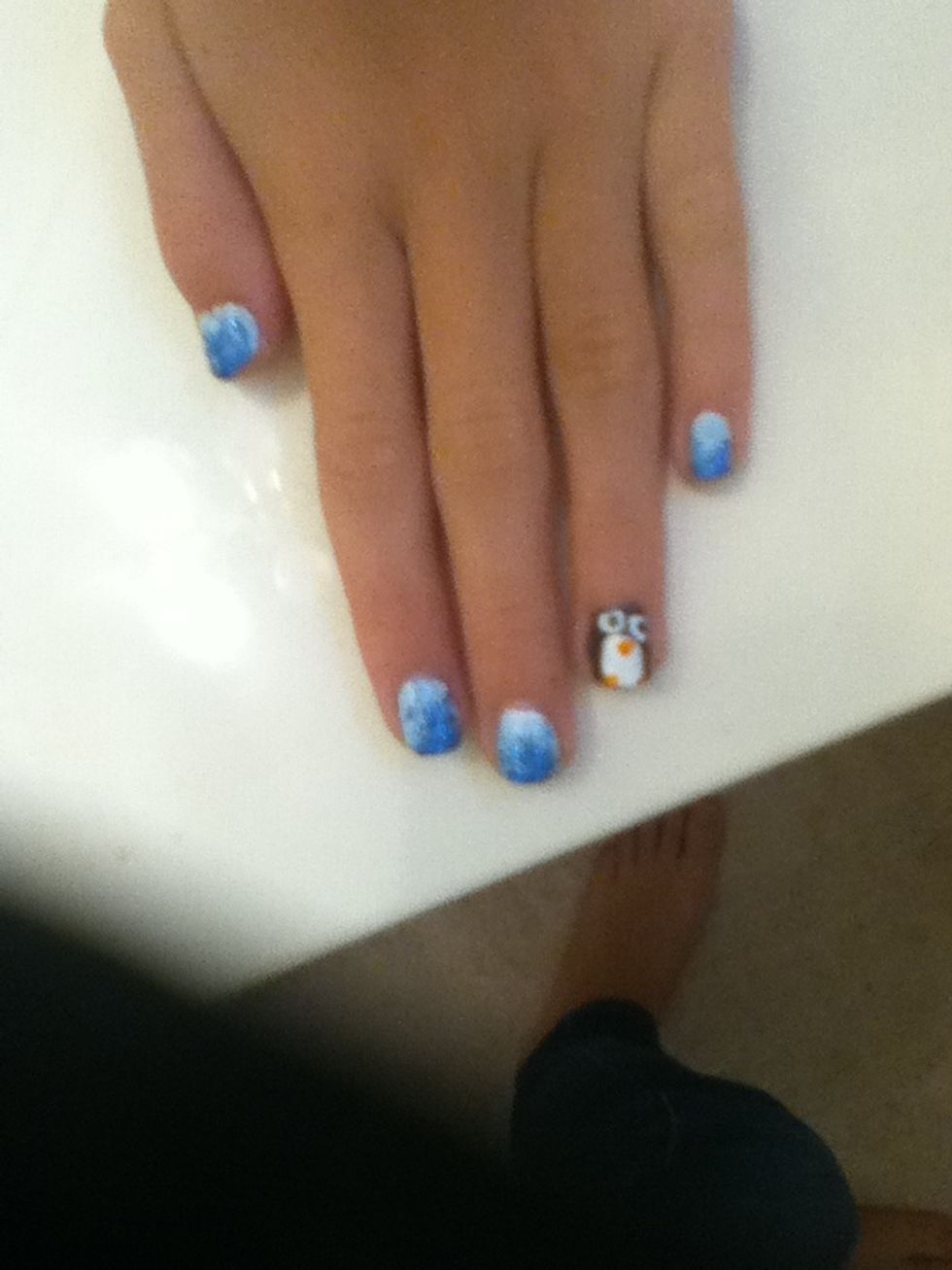 Add topcoat ad your done! What a cute manicure
Blue polish
White polish
Black polish
Medium dotting tool
Orange polish
Blue glitter striper
Top coat