An easy way to make contemporary art for your space by papering over old toys and other objects to give them a new life.
1837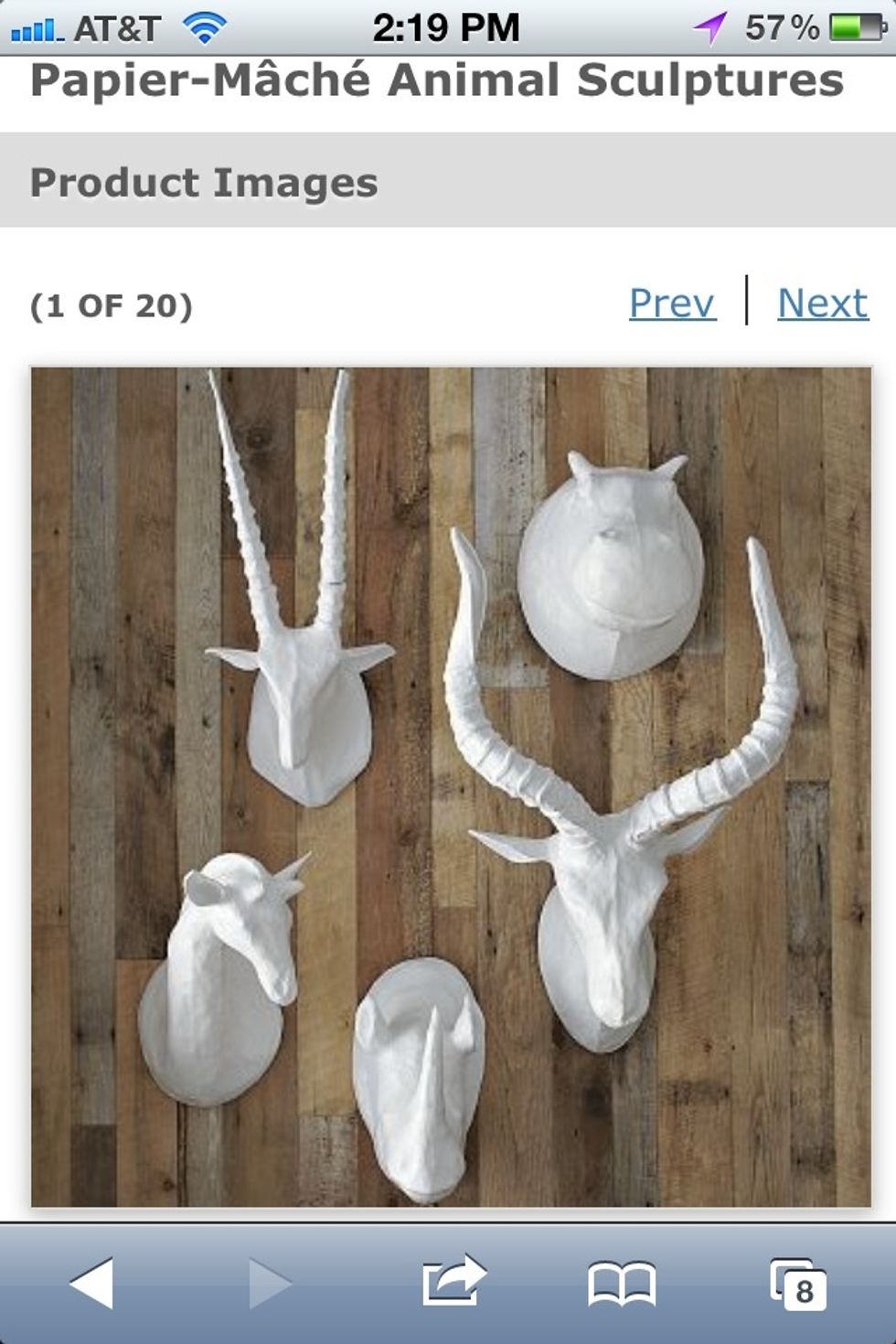 These animal heads sell for $79-149 at stores.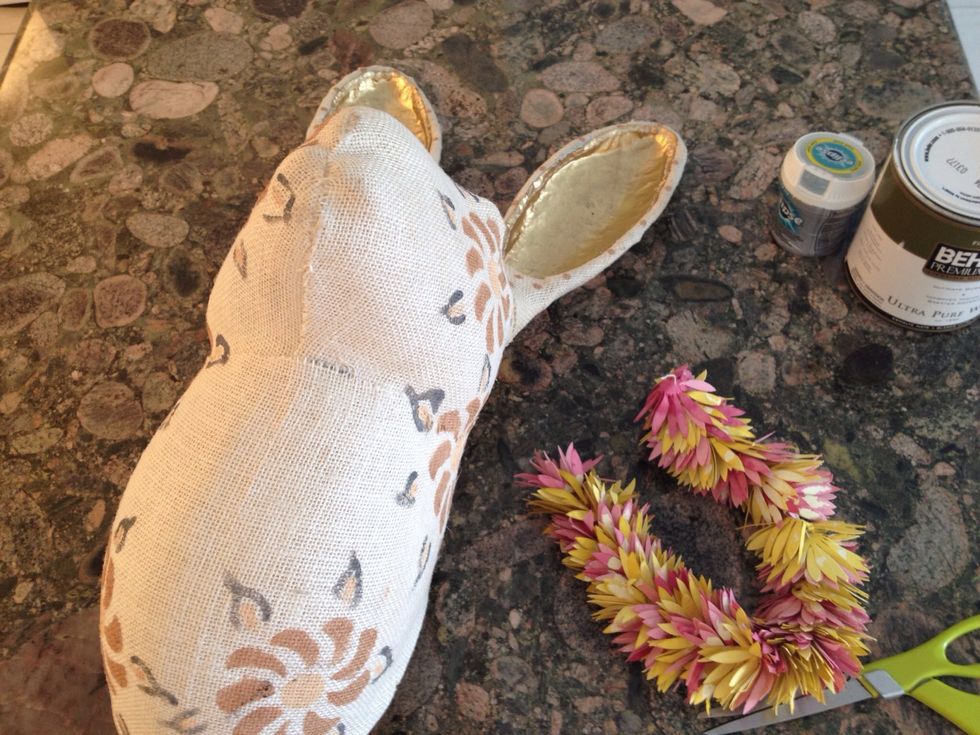 Choose your object. Mine is a Garage sale India made burlap covered bunny head given me by my friend Randi. I removed the cute paper wreath left for another project...
Tape around areas you want to preserve. I wanted to keep this gold leaf.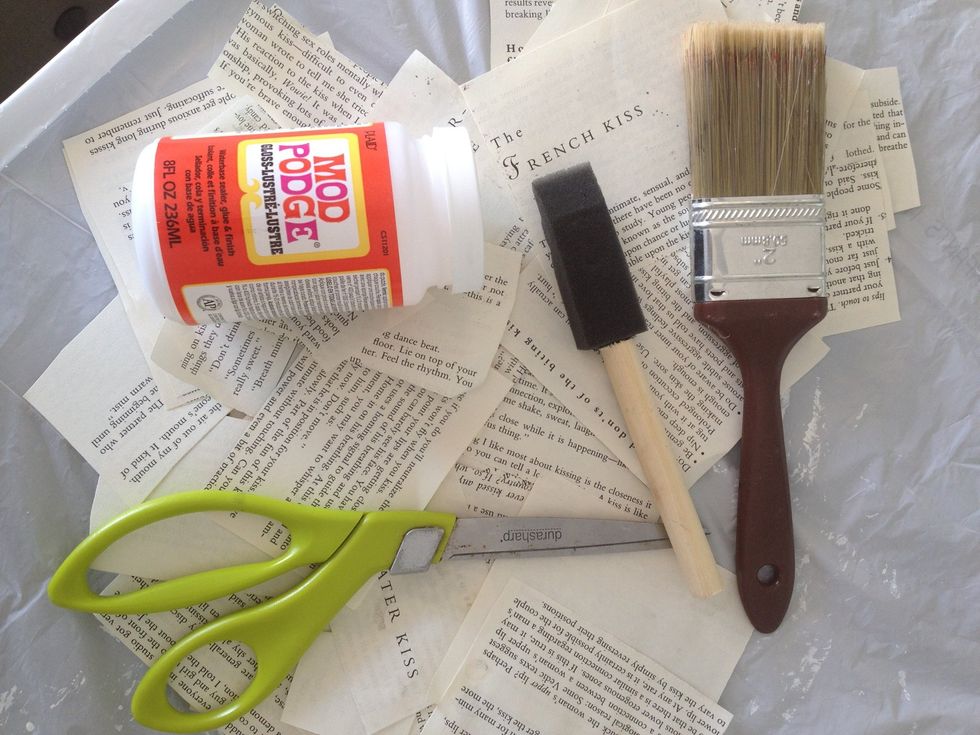 Get all your tools at hand. (glue & bowl not shown). Cut both wide and thin strips of paper. Best to cut close to text for tight margin and little white space if not painting over paper to finIsh.
Mix your 8 oz glue with 6 oz water in a large glass Bowl. Set down your plastic sheet. Have a wet rag handy to wipe off any unwanted glue glop. Water soluble, so no sweat.
I painted mine first in White acrylic paint to see it just plain white. Also to smooth the burlap texture.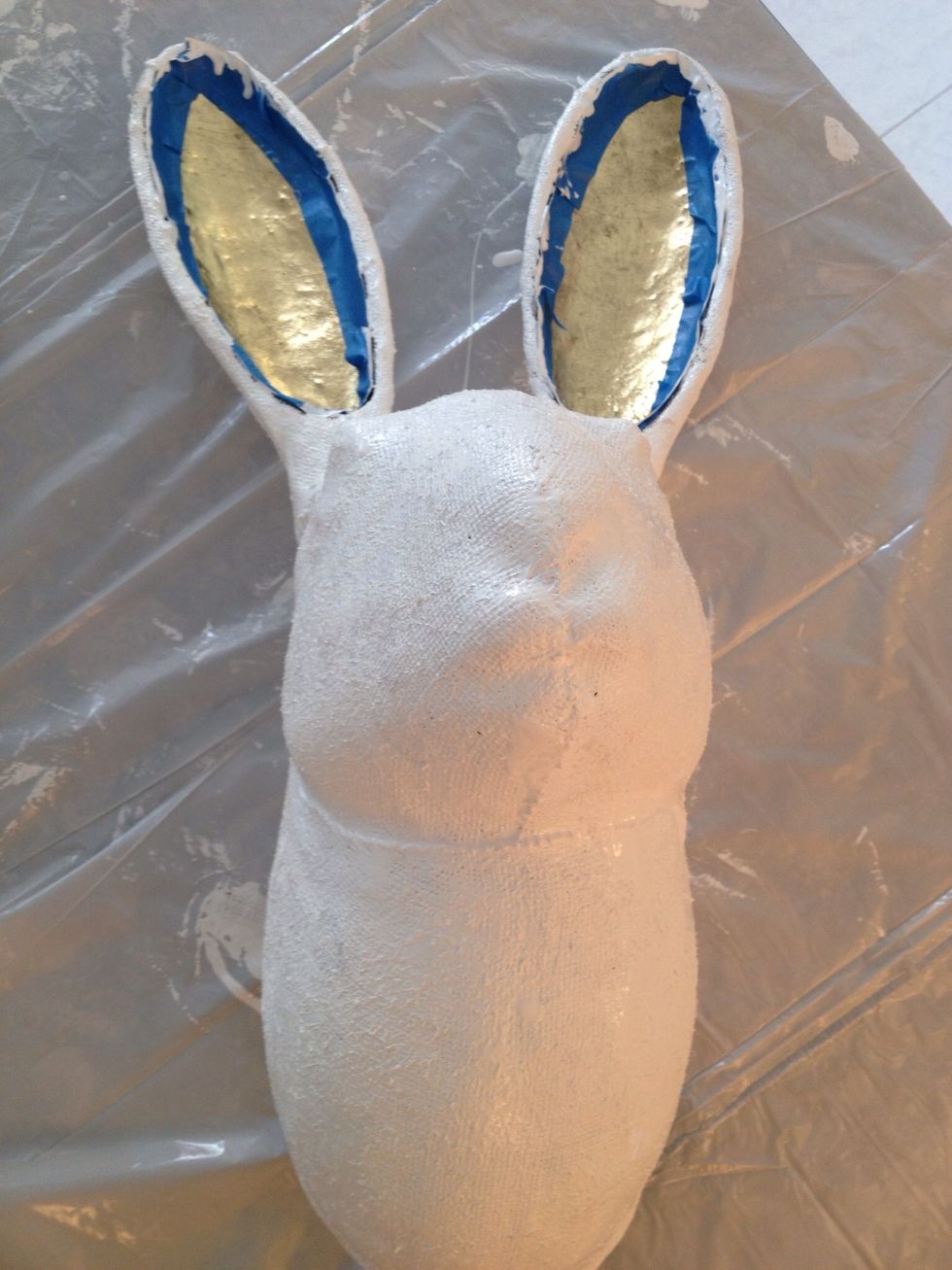 Not very striking with burlap roughness so am going to go and paper mâché this bunny
Place strip of paper in bowl of glue/water mix and wet thoroughly. Squeegee off excess with your index and middle fingers. Place strip of paper on object and smooth over softly. Repeat until covered.
Let dry over night. When totally dry brush or sponge on Mod Podge for a shiny finish. Apply several coats as desired. Use a sealer to get rid of tacky feeling. Apply hooks to hang on wall.
Total cost: $5.80. Garage sale bunny head - Free. Old book on the Art of Kissing- Free. 2 glue bottles- $0.80. 1 Hodge Podge gloss $4.99. Smile on peep's faces as they read the bunny- Priceless
1 object of choice
1 2" sponge or artist brush
2 white glue bottles
1 small jar Hodge Podge
1 book you no longer read
1.0 Optional: hooks to hang object
Plastic garbage bag (to safeguard surface)
1 sharp scissors
Blue masking tape optional
Exacto knife to cut off any overlapping paper
Daniella Sforza
Yogi teacher- art project director -publisher - love charm. Share your creations withe m on instagram or twitter @daniesza